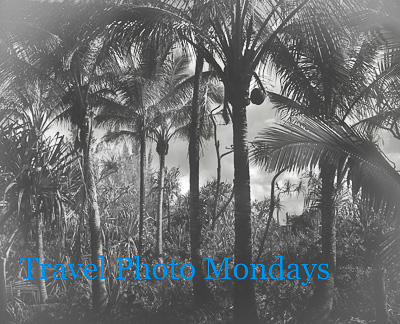 A visit to Primosten, Croatia – Travel Photo Mondays
It's Monday morning, time to enjoy some gorgeous travel photography and inspiration from around the world. Let's banish those Monday blues by sharing gorgeous imagery and story telling. You can also check us out on Twitter for Travel Photo Mondays at #tpMondays for more updates and submissions for the day.
Along the Dalmatian coastline about an hours drive north of Split is the tiny enclave of Primosten, a small peninsula jutting out into the Adriatic ocean with a fairly tale island feel.  More sleepy and low key compared to the touristed city of Split and Trogir, this is a slice of life in Croatia that is totally relaxed and at a slower pace compared to it's rival tourist destinations.
It could also be this being late October and the off season timeframe for being out along the Adriatic and sailing to beautiful spots like Primosten which would be an ideal spot for a nice break and catch a wonderful seafood meal at any of the restaurants lining the marina area of the town.
Local seafood specialty dishes in Primosten
Did you enjoy visiting Primosten, Croatia for Travel Photo Mondays. Thank you for visiting us today, please do check out these other bloggers below by clicking on their links.
If you enjoyed this post, please consider subscribing to the blog by email so you will get all the latest news, information and posts direct to your inbox.