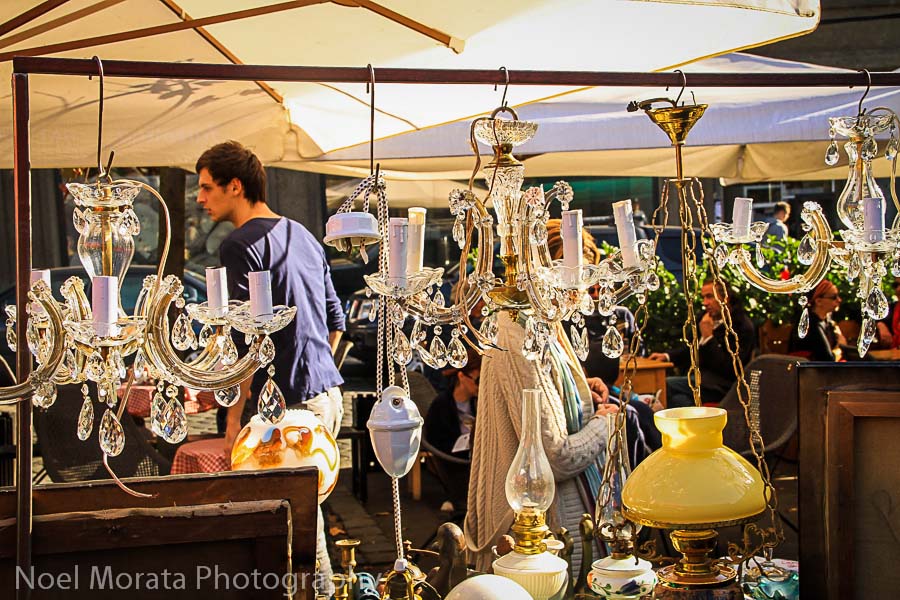 Antique market in Zagreb, Croatia – Travel Photo Mondays
It's Monday morning, time to enjoy some gorgeous travel photography and inspiration from around the world. Let's banish those Monday blues by sharing beautiful imagery and personal story telling. You can also check us out on Twitter for Travel Photo Mondays at #tpMondays for more updates and submissions for the day.
On an early Sunday morning, the place to be in Zagreb is the antique market on British Square. It is quite busy already in the early morning hours with locals and tourists scavenging between the isles looking for interesting and one-of-a-kind collectibles only found at the market. It is a very entertaining and colorful market at the square with quirky and sometimes snarky vendors.
A favorite hangout spot at the market is this cool vespa café, where all the outdoor seats are colorful vespa 's being used as chairs giving this place a very cool vibe and energy and the coffees here are very strong.
If you are in the central district of Zagreb and looking for a unique place to spend the morning hanging and bargain hunting for cool antiques and collectibles, then head on out to the antique market on British square. It is an enjoyable way to spend the morning hours finding some treasures and gift items.
Thanks for joining us for Travel Photo Mondays, please do check out the other contributors for today's linkup below.