Attractions in Geelong on the Bellarine Peninsula of Australia
Geelong Australia is not well known outside the country but it's a popular holiday spot for domestic travelers.
It's a beautiful historic city that started life as an industrial port and has now been transformed into a vibrant tourist destination.
Located just 73 kilometres south-west of Melbourne, Gtown as the locals call it, is known as the gateway to the Bellarine Peninsula and world-renowned Great Ocean Road.
It's the perfect place for visitors to base themselves while exploring the region. However, there are heaps of attractions in Geelong and it's best to allow a few days to explore the city itself.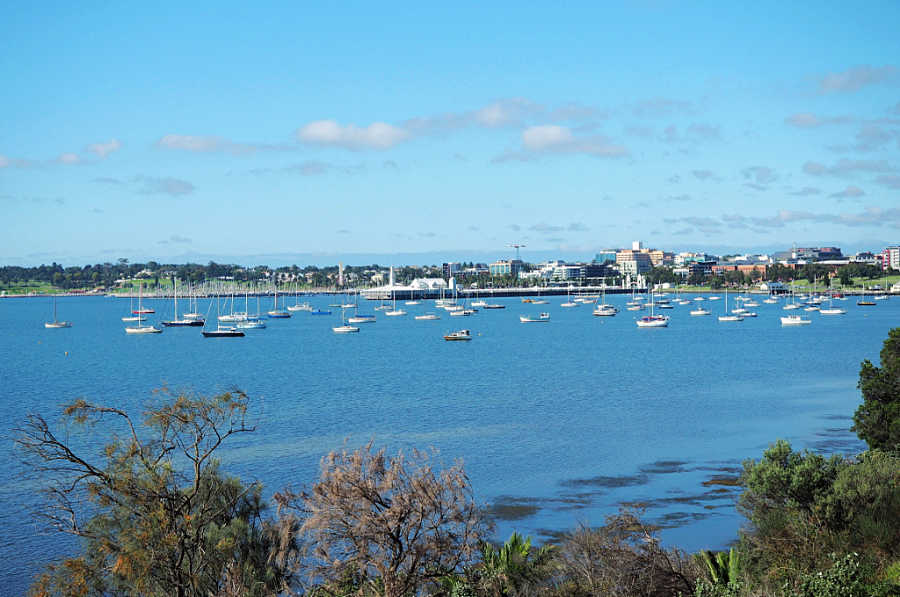 Must see Geelong Attractions
The Waterfront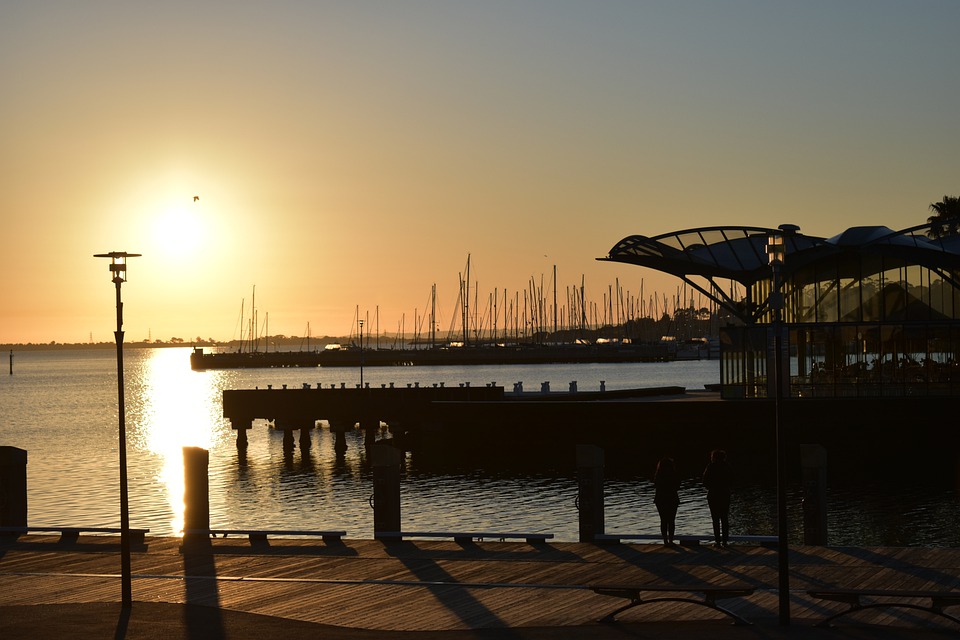 A highlight of any visit to Geelong is the magnificent waterfront and its views that extend all the way to Melbourne across the bay.
The lively foreshore stretches 3.3 kilometres along the edge of Corio Bay and is home to restaurants, bars, cafes, public artworks, manicured gardens, and the eye-catching Baywalk Bollards.
Created by artist Jan Mitchell from reclaimed timber pylons, these whimsical characters are a fun reminder of the city's past and those who played a part in its history. There are more than 100 of these much-loved icons and a selfie with a bollard is a must-do for any visit to Geelong.
Tucked in at the eastern edge of the foreshore is the waterfront's star attraction Eastern Beach. Built in the 1930s the precinct has a beautiful old-world charm with its art deco pavilion, wooden promenade, and traditional sea baths.
It's a popular spot for families with kids who spend all day swimming, diving, running, jumping, and relaxing on its shores. The area is surrounded by sloping lawns that are ideal for picnics, barbecues, and ball games.


Museums, Galleries, And Artworks
As wonderful as it is there's much more to Geelong than its waterfront. A little known fact is that the city has the honor of being Australia's first (and only) City Of Design by UNESCO.
Take a walk through the town's centre and you'll find street art laced laneways, public artworks, and interesting sculptures.
The town's cultural precinct sits on the western wedge and features the well-respected Geelong Art Gallery, the Geelong Library and Heritage Centre, and the Geelong Performing Arts Centre.
It's worth checking out the area just to see the stunning library whose dome can be seen across the city's skyline. More than a simple library, the centre has evolved beyond books to be the home of Victoria's most extensive regional archive. With its Heritage Centre holding documents, artefacts, books, photographs, and film that preserve the region's history.
Visitors can learn about the origins of the Australian wool industry and the impact it had on the developing nation at the National Wool Museum. Housed in a historic bluestone warehouse, inside are contemporary exhibitions, agricultural displays, and special events.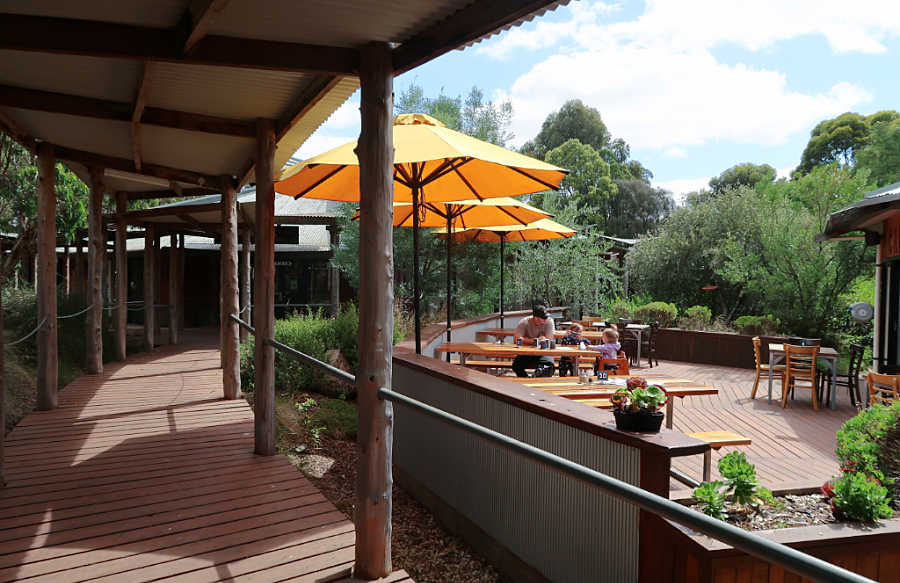 A must visit for any trip to Geelong is the Narana Aboriginal Cultural Centre. Developed to promote Reconciliation, it's a wonderful place to learn about the land and its First People.
The centre offers self-guided tours, cultural educators, visitor programs, and an indigenous art gallery. Outside is a native garden filled with excellent examples of Aboriginal rock art. The bush setting is also home to swamp wallabies, emus, and eastern grey kangaroos.

Festivals And Events
Geelong Australia is home to a boat load of festivals and events that attract thousands of locals, holiday makers, and visitors alike.
Spectators can enjoy everything from world class sporting events, cultural and music festivals, to beer fests, and motoring displays.
One of the biggest events with over 100,000 visitors and 3,000 competitors is the Festival Of Sails. Held over three days, this family friendly event features thrilling yacht races, water activities, dare-devil displays, roving entertainers, food vendors, and live music. The whole shebang ends with a spectacular fireworks display.
Celebrate all things beer at the Great Australian Beer Festival. Beer lovers can sample hundreds of handcrafted brews from local and international breweries, join in fun events like keg rolling and costume races, attend beer seminars, and enjoy tasty food and live music.
Showcasing Geelong's cultural diversity, the Pako Festa is a firm favourite on the Geelong events calendar. Pakington Street is transformed into an outdoor extravaganza with workshops and exhibitions, street performers, food vans, and live music. The day culminates in a crowd-pleasing street parade.
Best Places To Eat In Geelong
Geelong is a foodie haven offering visitors some of Australia's best regional dining. In fact, the food scene is so good here that some of Melbourne's big culinary names have ventured down the highway to set up shop in Geelong.
For casual dining with friends, you can't go past the finger licking goodness of the Hot Chicken Project. Using their own blend of herbs and spices, the chicken is served with a slice of white bread, pickles, and a side of fries or coleslaw. Wash it all down with an ice-cold bevvy.
Wah Wah Gee is a firm favourite with Geelong locals. Located at the end of Cunningham Pier the restaurant's Asian fusion food is as good as its spectacular water views. Enjoy spicy steamed buns, Asian curries, and mouth-watering dumplings.
One of Victoria's most acclaimed regional restaurants IGNI is located in Geelong. No two visits are the same experience thanks to an ever-changing menu that relies on whatever farm fresh produce is available each day.
Best Places To Stay In Geelong
Geelong city offers a range of places to stay from luxury apartments to budget motels and boutique accommodation. There's something to suit all tastes and budgets no matter the travelling style.
Anchor Geelong has 8 beautifully appointed studio style rooms. Each room features a kitchenette, comfy bed, a luxurious bathroom, and outdoor courtyard.
The Admiralty Inn is value for money motel accommodation with comfortable and clean rooms, Foxtel cable TV, wireless internet, and a saltwater pool. Some rooms have a spa.
Perched right on the waterfront the Novotel Geelong Hotel is close to all the popular attractions. Each room has a balcony, the best with water views, and guests can enjoy the indoor heated pool, fitness centre, and relaxing steam room.
With unforgettable water views the Edgewater Penthouse has everything you could want in a luxury apartment. Offering 3-bedrooms, the apartment has a designer kitchen and opulent bathroom, as well as a gym, a steam room, and lovely rooftop garden.
Final Words visiting Geelong
There is no shortage of things to do and places to visit in Geelong Australia. From water activities, to museums, galleries, public artworks, and festivals, there's something for everyone in Geelong city. It's also an ideal destination for families with loads of great family-friendly attractions.
Guest Post Bio
Audrey is the principal blogger behind See Geelong. Book Lover | Breakfast Nut | Geelong Gal | She's Usually Craving Coffee.
Check out these other posts on visiting Australia for inspiration
Visit Australia's national parks now
Conclusion of Attractions in Geelong Australia
For Geelong fun, you'll love explore all fun activities and attractions around this easy trips to explore at Geelong, Australia. Hope this gives you some great ideas of things to do and see around the town and outlying areas to visit.
Thanks for visiting Travel Photo Discovery and checking out this post on the Attractions in Geelong Australia. If you enjoyed reading this post, please do share it with any of the social media buttons on the slider.
Disclosure – some of the links above are to affiliate sites that are either reviews or recommendations if you book helps to keep our site running. We appreciate your supporting our website meanwhile