Experience the vibrant city of Brisbane, Australia, with these top things to do around the city (2023)
Welcome to the city of Brisbane! The state capital of Queensland, in Australia, and has a population of over 2.6 million people. It's located in the southeastern corner of Queensland, just 1 hour north of the famous Gold Coast. Brisbane is known for its distinct wooden Queenslander architecture, outdoor dining, and cultural cuisine. Therefore, when looking for things to do in Brisbane, you have such an array of variety. This includes activities for solo travelers, hiking, swimming, daytime family outings, and nightlife. Consequently, you are sure to find something to entertain you in Brisbane.
Check out all the cool places and things to do in Brisbane, Australia below.
Where is Brisbane, Australia located?
The State Capital of Queensland, Brisbane is a large city and the first destination flying into Queensland. Located in the southeastern area of Queensone, most come here to explore the Gold Coast area and to
also do some diving or snorkeling in the Great Barrier reefs of Queensland. This huge and modern city is home to over 2.6 million people with active lifestyles, enjoying outdoor scenery and adventure and an amazing dining scene of international cuisine and flavors.
What is the Best time to Visit Brisbane, Australia?
Brisbane and Queensland are a year-round destination from travelers around the country, Asian countries and from around the world. The weather is warm, humid and beautiful but the best time of the year
to actually visit and have sunny weather, clear skies and not too hot or humid temperatures would be in the winter season from December until March time frame. Temperatures are comfortable in wintertime with daytime highs around 22C and nighttime lows around 10C. September and October is also popular because
it is the springtime season in Australia and the weather is pleasant, sunny and perfect.
Must visit attractions to see and do around Brisbane, Australia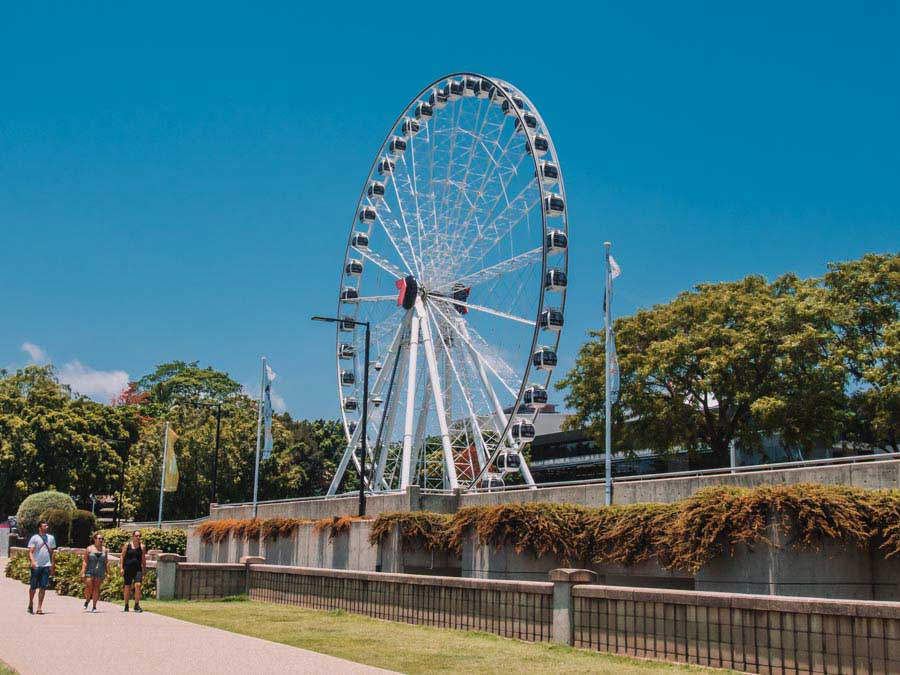 Take a ride on the Wheel of Brisbane
The Wheel of Brisbane was constructed in 2008 to celebrate the 20th anniversary of the World Expo. This was held in the busy Brisbane suburb of Southbank back in 1988. It stands 60 meters high and takes about 10 to 15 minutes for a fully enclosed, 360 degree, air-conditioned ride to view the city and the Brisbane River.
A very popular attraction in Brisbane and fun to explore day time or night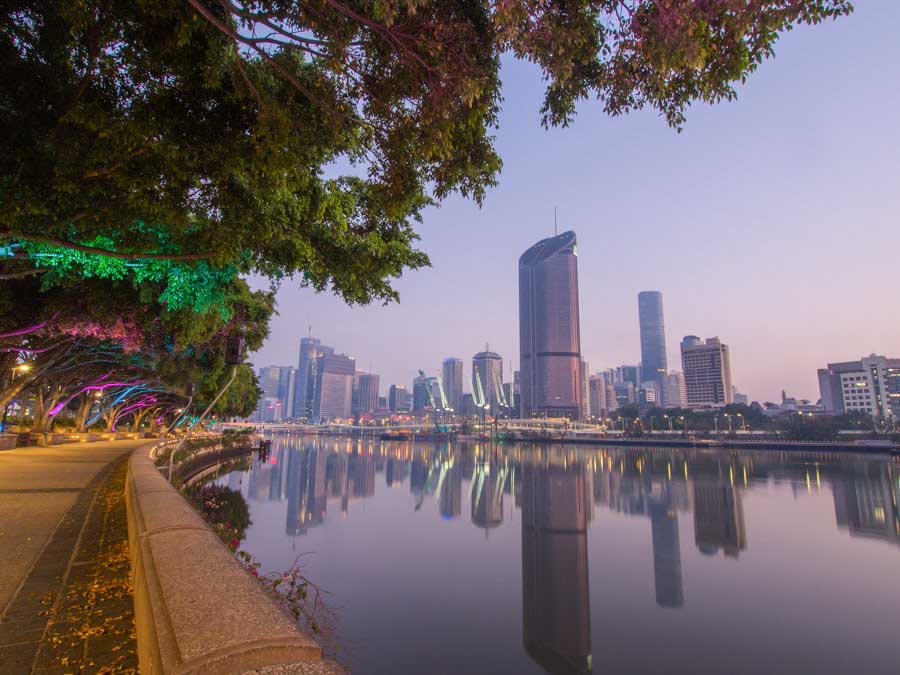 Explore the famous Southbank
Southbank would have to be one of the more popular suburbs when looking for things to do in Brisbane. Not only does it have a man-made beach for swimming, you have kilometers of walking paths, including the Grand Arbour Walk. Alternatively, you have both cafe's and restaurants, picnic areas, museums, rainforest walks, bridge crossings to the city, and Art displays. Furthermore, you can visit the large Brisbane Sign and tick off that instagrammable photo proof of your visit. It will take you a few days to explore the entertainment, central suburb of Southbank, and a must-do on any visit to Brisbane.
This fun area to explore is cool, lively and a popular suburb exploring the 2Km stretch around Southbank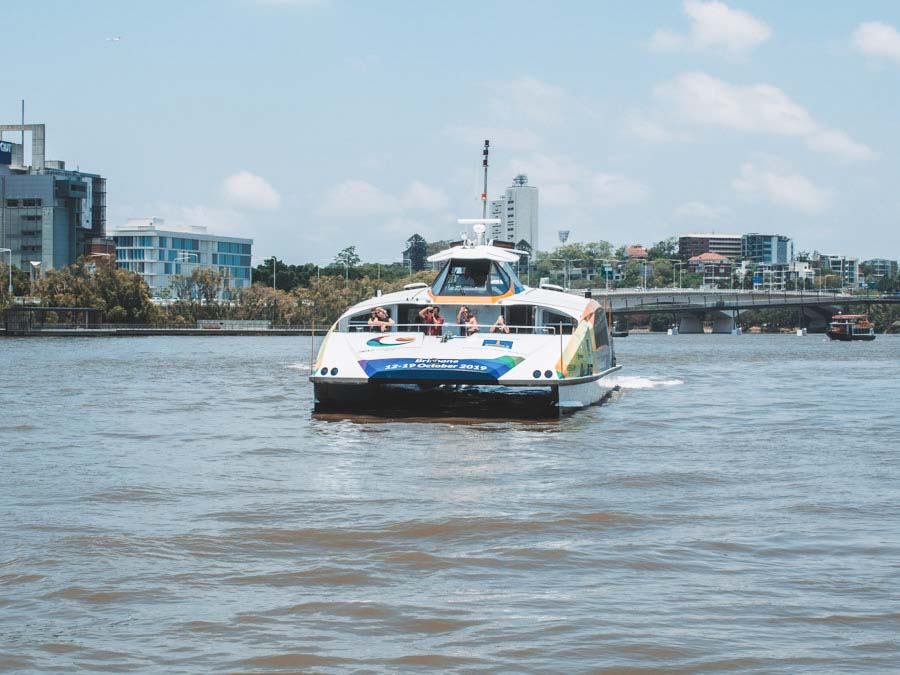 Get around Brisbane by CityCat or CityCycle
Brisbane has the standard trains and bus transport to get you from one side of the city to the other. Additionally, there are regular catamarans that channel the inner suburbs of the Brisbane River. As well as Bicycle hiring stations that can be used 24 hours a day.
Day or night, the CityCat will dock on both sides of the river at regular intervals throughout the day. You can choose to ride either outside for the river views or inside the air-conditioned cabin for comfort.
As for the CityCycles, you have 150 different stations available across Brisbane to get as close as possible to where going. When planning out your day carefully, the bikes can be used in 30-minute intervals without paying a fee.
Otherwise, day passes can be purchased on both and a very convenient and cheap way to get around, seeing the things to do in Brisbane.
Check out the City Cat and enjoying the river views below
You can also do the City Cycle to explore the area inexpensively and a great way to excercise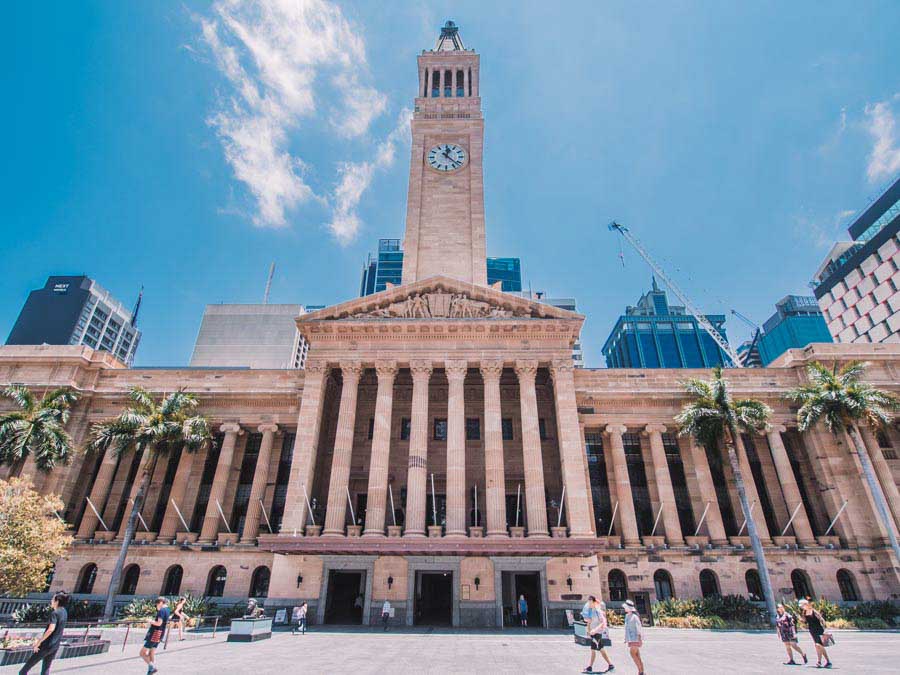 Things to do in Brisbane's City Centre
Brisbane City has plenty of different points of interest or sites that you must see. These included older style and heritage-listed buildings like the City Hall and the Clock Tower. An ideal setting for events, with sweeping marble staircases, vaulted ceilings, chandeliers, and mosaic-tiled floor. Besides admiring the architecture, there is an option to book a free visit to the Clock tower lookout point, providing a birds-eye view of the area.
Brisbane's Story Bridge is a heritage-listed steel cantilever bridge. Spanning the Brisbane River, carrying vehicle and pedestrian traffic between the northern and the southern suburbs of Brisbane. The Story Bridge features prominently in the annual Riverfire display of Fireworks and is illuminated every night. If you're after an adrenaline option, then you can climb the Story Bridge during the day, or maybe a more romantic option at sunset or in the evening.
With the Brisbane River circling the city, there are options for budget or luxury-style restaurants, cafes, or clubs to choose from. Therefore, you can enjoy a quiet drink, sit down to some fine dining or exquisite cuisines, or stay up late enjoying the nightlife.
Check out what you can do in the city center area of Brisbane below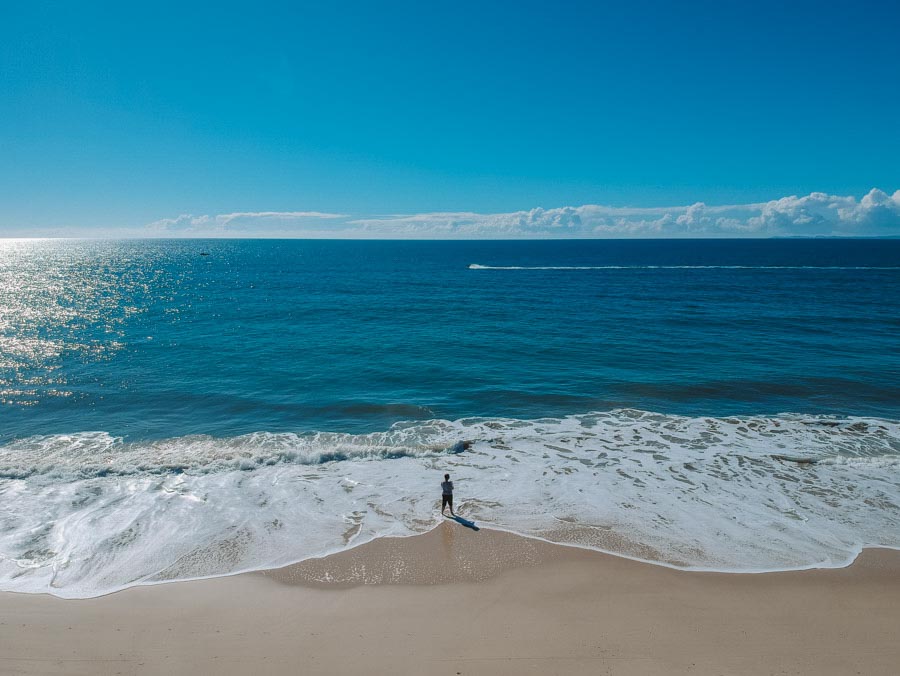 Day trip to Bribie Island
Anyone up for a beach day, some fun in the sun, or just looking to escape the city! Bribie Island is located in the northern suburbs and one hour from Brisbane central. There are 20,000 people that live on Bribie Island, and it's convenient to drive there with the bridge from Sandstone Point.
The Island itself is 8 kilometres wide and 34 kilometres long. This makes the west coast beach calm waters for swimming or the east coast beach where all the surf is. Alternatively, known as a popular local spot for four-wheel driving and beachside camping.
Furthermore, take to the shops for local arts and crafts, grab an ice cream, or enjoy a fresh seafood dinner. Whatever you're into, Bribie Island is sure to impress and keep you entertained for the day.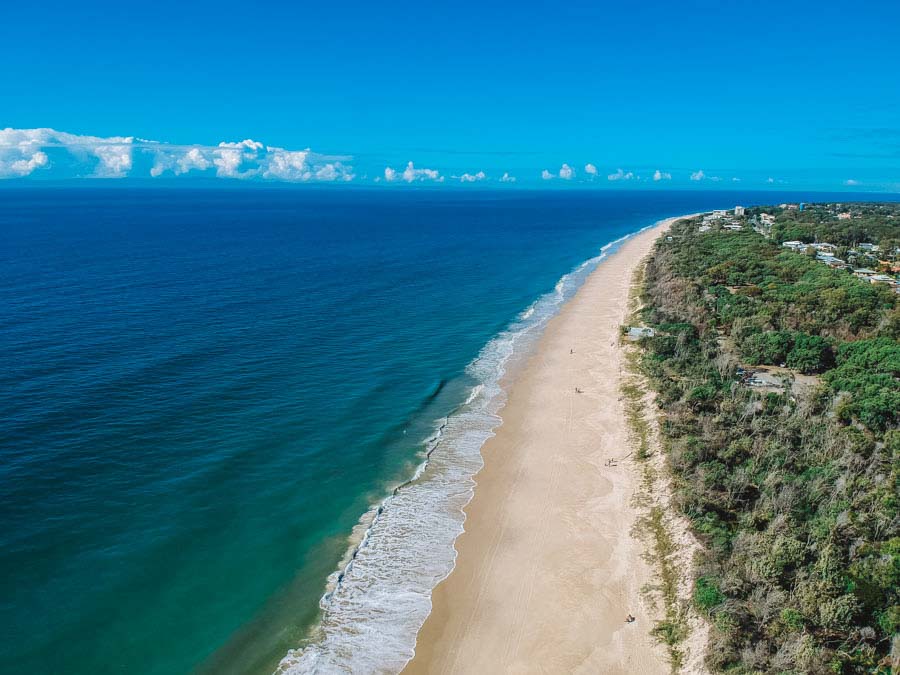 Explore nature or outdoor adventure at Bribie Island below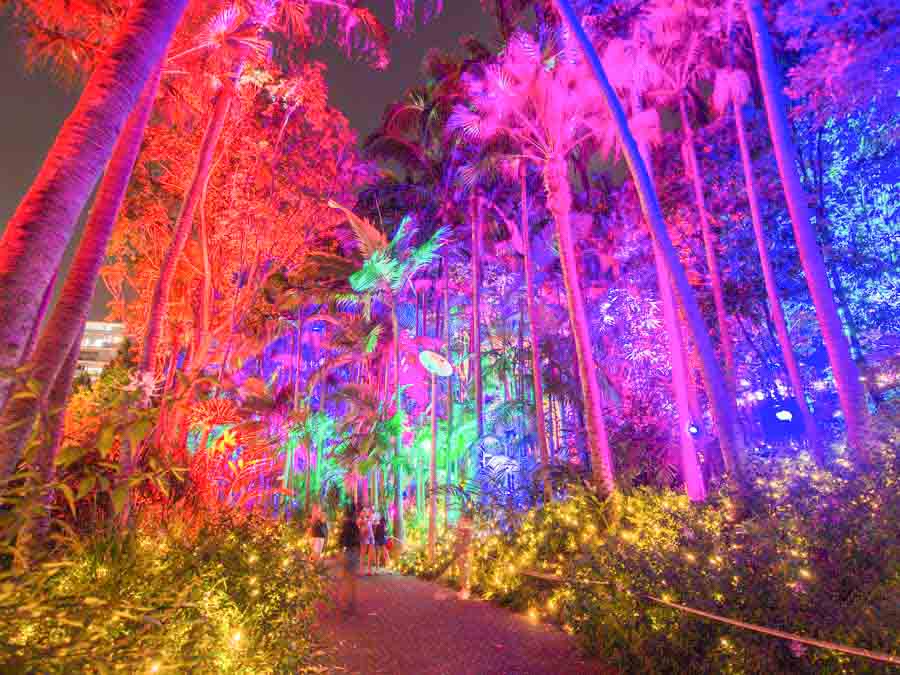 Admire the Roma Street Parklands
The Parklands offer 16 hectares of designer gardens, large lawn areas, and only a 10-minute walk from Brisbane City. Locals will meet family and friends for barbeque outings, bootcamp exercising, taking kids to the playgrounds, and yearly special events.
One of these events is the Enchanted Garden, held just before Christmas, where the gardens are featured in different lights. Therefore, you can wander through the gardens and be amazed at the Art display. Appreciate the detailed work gone into one of Brisbane's major yearly events.
Walk around the pretty gardens at the Roma Street Parklands below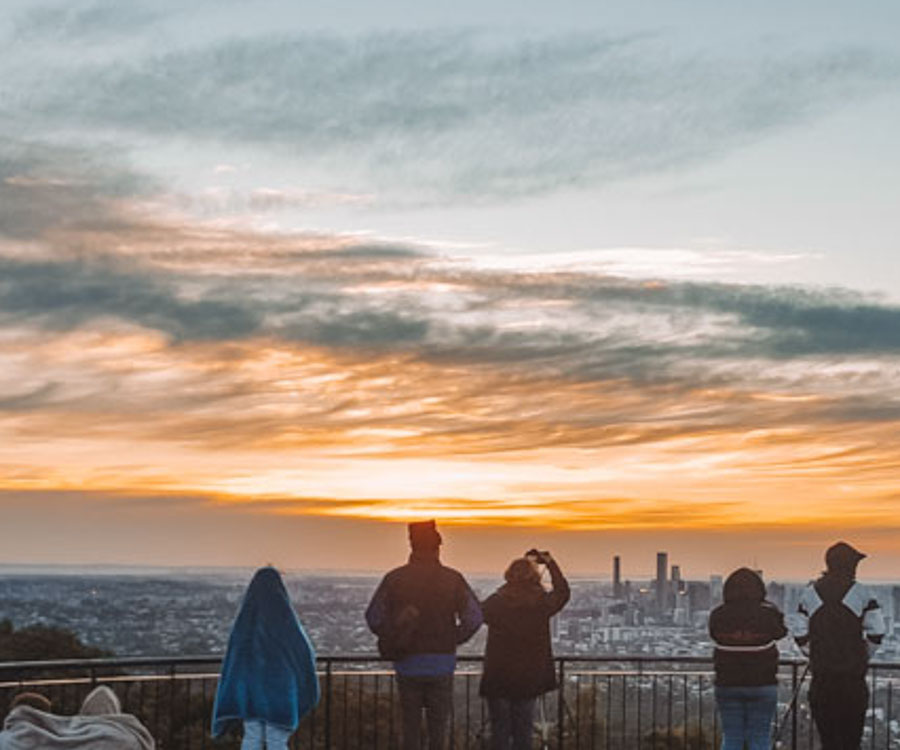 Take in the city views at Mount Coot-Tha
Check out the views from the Sunshine Coast to the Gold Coast Hinterland, at Brisbane's best lookout point, Mount Coot-Tha. It's only a short 20-minute drive east of Brisbane city, up a steep hill and arriving at this fantastic lookout point. With a restaurant and café supplied here, you can meet friends for a coffee, take the family for dinner or use the telescopes to see city highlights more closely.
In Addition, If you're after some exercise, then the JC Slaughter Falls Summit Hike could be an option. It's a short 2.2 kilometer, one-way hike from the bottom of Mount Coot-tha, to the popular, Summit Lookout point. Get your heart rate elevated and start the day right with a short peek into Brisbane's flora and fauna. Watch out for Koalas in the trees, listen out for the White Cockatoo's, or find some colorful Rosella Birds. Consequently, this is where the city life meets the bush and should not be missed when looking for things to do in Brisbane.
The views and gardens at Mount Coot-Tha are spectacular to see
How to get around Brisbane, Australia
Getting around Brisbane, Australia is convenient and efficient with several transportation options available:
Public Transportation: Brisbane has an extensive public transportation network, including buses, trains, and ferries. TransLink operates the public transport system, and you can use a go card to conveniently pay for your fares across different modes of transportation.
CityCat and CityFerry: Enjoy the scenic Brisbane River by taking a CityCat or CityFerry. These river transport services operate along the river, offering a unique perspective of the city's landmarks and a convenient way to reach destinations along the riverbanks.
CityCycle: Brisbane offers a bike-sharing program called CityCycle. You can rent a bike from various stations throughout the city, allowing you to explore at your own pace while enjoying the city's dedicated bike lanes and scenic paths.
Taxis and Ridesharing: Taxis and ridesharing services like Uber are widely available in Brisbane. You can easily hail a taxi or request a ride through the app on your smartphone. Taxis can be found at designated ranks or booked in advance.
Walking: Brisbane is a walkable city, especially in the central business district and many inner suburbs. Exploring on foot allows you to take in the city's vibrant atmosphere, discover hidden gems, and conveniently access attractions and dining options.
Car Rental: If you prefer to have your own vehicle, car rental services are available in Brisbane. However, keep in mind that parking in the city can be limited and costly, so it's advisable to check parking options beforehand.
With these transportation options at your disposal, you can easily explore Brisbane and its surrounding areas, making the most of your visit to this exciting Australian city.
Where to stay in Brisbane?
You'll find a variety of comfortable and wonderful places to stay in Brisbane covering the gamut of price ranges from affordable to luxury resorts in the city and surrounding areas. Check out these top reviewed
listings here for reviews, prices and availability.
Hyatt Regency Brisbane – perfect location in the business district and next to a mall, fantastic service, ample bedrooms and bathrooms and quality attentive service.
Calile hotel – exuding a modern and tropical cool vibe, the hotel is relaxed, nice details and amenities to the room and bathrooms and quality front desk service
Royal on the Park Hotel and Suites – overlooking the royal botanical gardens with tropical vibes and modern amenities, the hotel is in a great location, quiet and comfortable rooms, excellent breakfast and dining services
Where to dine in Brisbane
The foodie scene here in Brisbane is on fire with so many amazing choices from food around the world and inventive flavor profiles, farm to table and fine dining venues that you'll enjoy eating
and having an excellent meal at all of these fantastic venues. Check out the videos below to inspire you to visit some of the wonderful dining venues in Brisbane.
Top 30 places to eat in Brisbane
There's a lot of good places to eat around Brisbane and you'll enjoy checking out many of the delicious food venues to explore below.
Exploring the Eat Street Market
Breakfast venues around Brisbane
More inside tips to visiting Brisbane, Australia
If you are planning on visiting Brisbane soon, here are more inside tips for exploring Brisbane, Australia, beyond the main attractions:
1. **West End Markets:** Visit the West End Markets on Saturdays for a taste of Brisbane's diverse food scene. Try international cuisines and shop for artisanal goods in this lively market.
2. **South Bank Beach:** While South Bank is popular, its man-made beach is often overlooked. Relax by the lagoon, swim, or have a picnic with a riverside view.
3. **Local Breweries:** Explore Brisbane's craft beer scene by visiting local breweries like Newstead Brewing Co. and Green Beacon Brewing Co. Take a brewery tour for a behind-the-scenes look.
4. **Kangaroo Point Cliffs:** For a unique perspective of the city, climb the Kangaroo Point Cliffs or simply enjoy a leisurely riverside walk along the cliffs.
5. **Eat Street Northshore:** This vibrant night market is a food lover's paradise. Sample global cuisine from food stalls housed in repurposed shipping containers.
6. **New Farm Park:** While not a hidden gem, New Farm Park offers more than just a beautiful rose garden. It's perfect for picnics, frisbee, and relaxing under the jacaranda trees in spring.
7. **Botanic Gardens Mt. Coot-tha:** Explore the Brisbane Botanic Gardens at Mt. Coot-tha, a tranquil oasis with themed gardens and scenic lookout points.
8. **Brisbane Powerhouse:** Check the schedule for events at the Brisbane Powerhouse. It hosts art exhibitions, performances, and festivals, often featuring emerging artists.
9. **North Stradbroke Island:** Take a day trip to North Stradbroke Island, known as "Straddie" by the locals. Enjoy pristine beaches, wildlife, and a relaxed island atmosphere.
10. **Riverwalks:** Discover the city via its riverwalks. Stroll along the Brisbane River on scenic paths like the Riverwalk at New Farm or the City Reach Boardwalk.
11. **Brisbane CityCat:** Ride the CityCat, Brisbane's ferry service, for a unique perspective of the city skyline. It's an affordable way to enjoy a river cruise.
12. **Jan Powers Farmers Markets:** Explore the Jan Powers Farmers Markets held in various locations throughout Brisbane. Sample fresh produce, gourmet treats, and local specialties.
13. **Boggo Road Gaol:** Take a guided tour of Boggo Road Gaol, a historic prison that offers fascinating insights into Brisbane's past.
14. **Sri Selva Vinayakar Koyil Temple:** Visit this colorful Hindu temple in South Brisbane to admire its intricate architecture and experience cultural diversity.
15. **West End Street Art:** Wander through West End's colorful laneways to discover street art and murals that reflect the neighborhood's creative spirit.
These insider tips will help you delve deeper into Brisbane's culture, cuisine, and natural beauty, providing a well-rounded experience of this vibrant Australian city.
Check out our other posts on visiting Australia
Attractions in Geelong, Australia
Visit Australia's national parks now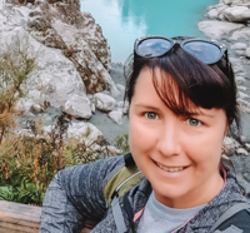 BIO
Chris Fry is the writer and photographer behind Aquarius Traveller, where she shares her journeys and which provides valuable information and inspiration for your land and underwater travels. She lives in Australia and has travelled to 36 countries and across Australia.
https://www.instagram.com/aquarius.traveller/
https://www.facebook.com/aquariusphotos/
https://www.youtube.com/c/AquariusTraveller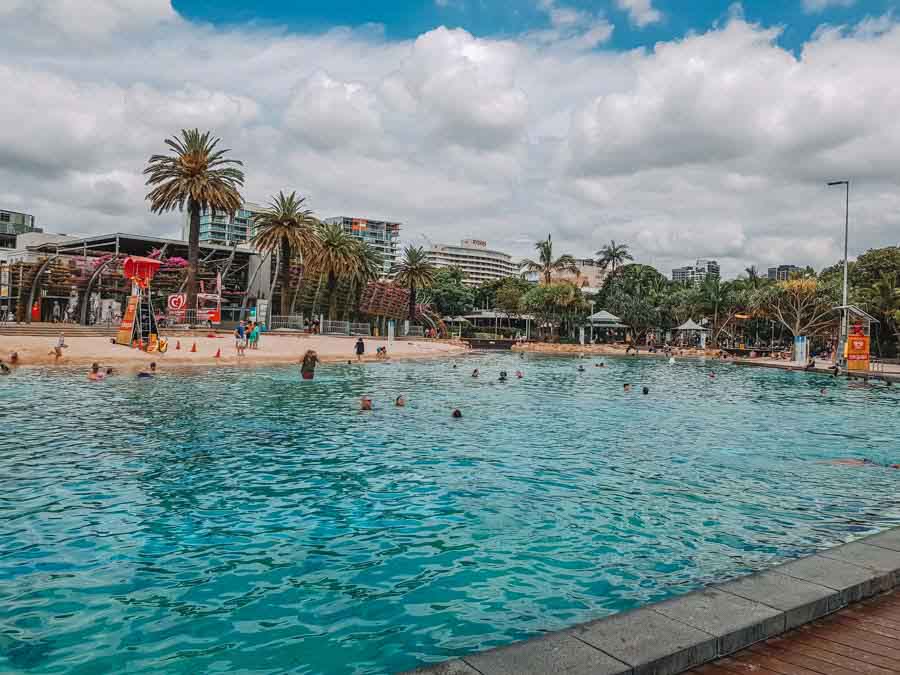 Conclusion of Things to do in Brisbane Australia
In conclusion, discovering the vibrant blend of urban charm, natural beauty, and laid-back atmosphere that Brisbane, Australia offers. From the bustling city center and diverse dining scene to the stunning landscapes, Brisbane has something for every traveler. Explore South Bank Parklands, Queen Street Mall, and enjoy panoramic views. Venture to Moreton Bay or the nearby Sunshine Coast and Gold Coast for outdoor adventures. Immerse yourself in the local culture through festivals and events. With friendly locals and captivating experiences, Brisbane is a must-visit destination.
Thanks for visiting This Hawaii life and checking out this post on the Things to do in Brisbane Australia. If you enjoyed reading this post, please do share it with any of the social media buttons on the slider.
Disclosure – some of the links above are to affiliate sites that are either reviews or recommendations if you book helps to keep our site running. We appreciate your supporting our website meanwhile