There are so many fantastic places to visit in Oregon and you'll love exploring all these natural landscapes and beautiful places to visit around the state. I've asked popular travel bloggers to share their favorite places to explore around the state with inside tips, scenic vistas and other inside information on what to do and see in each site. These are the best places to visit in Oregon and hope you find some inspiration to visiting and planning a trip to any of these wonderful attractions and regions around the state.
Explore the best places to visit in Oregon now
Explore the Alvord Desert
If you plan an Oregon Road trip, it is worth adding to your itinerary a somewhat forgotten and remote part of the state – Alvord Desert Is located in Harney County, in southeastern Oregon.
The place is stunning and offers amazing photo opportunities as well.
From Bend is 234 miles via US Hwy 20 toward Burns. You can get to Alvord Desert via the Fields-Denio Road from either Burns if you're coming from the north of the town of Fields if you're driving up from the south (close to the Nevada border). In Burns or Fields, you should fill up with gas and do the last food and water shopping before your desert adventure. Later it will be problematic in this isolated area.
Alvord Desert is 12 miles long and 7 miles wide (19 by 11 km) dry lake bed called Playa. The area is so dry because two mountain ranges separate it from the Pacific Ocean—the Coast Range and the Cascade Mountains with Steens Mountain.
The Alvord Desert is mostly public land. So, you can drive, hike, or bike throughout the desert on public lands. It's amazing to camp over the sky on this desert and stargazing. Although it is a desert, it does not lack wild animals due to the surrounding mountains. You can spot wild horses, coyotes, and long-billed curlews. Moreover, you can soak in the Alvord Hot Springs, which is a fabulous place on the edge of the desert. You can go for a hike to Steens Mountain. Or if you prefer driving, take the 52-mile loop road, which begins in Frenchglen. There are fantastic views from the Kiger Gorge lookout or at the East Rim lookout. The loop is the highest road in Oregon, reaching almost 10,000 feet.
Agnes @The Van Escape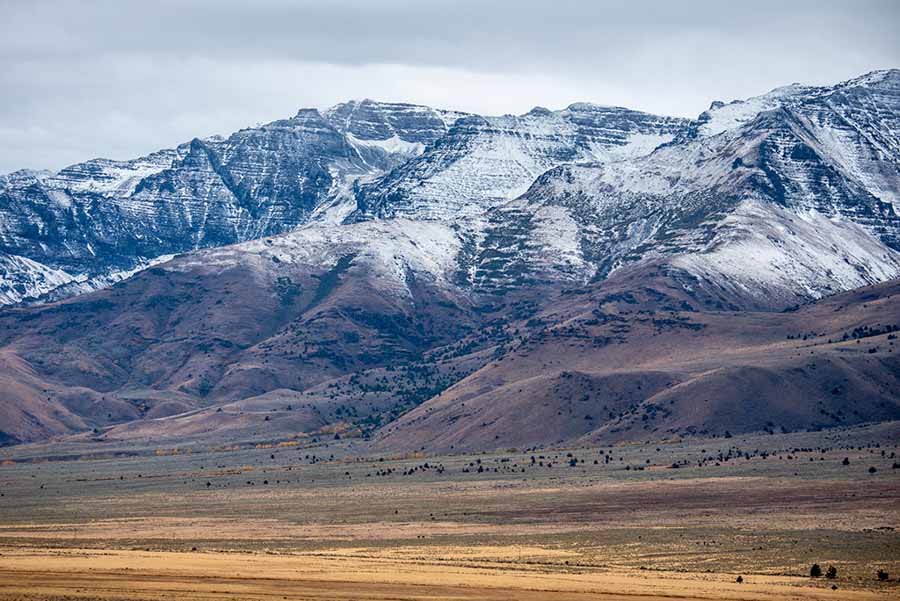 Samuel H Boardman Scenic Corridor
The Samuel H Boardman State Scenic Corridor is among the most beautiful places in Oregon. A highlight of the undeveloped southern Oregon coast, it showcases secluded trails, hidden alcoves, dramatic sea stacks, and secret beaches.
Named in honor of the first Oregon Parks superintendent, the dramatic corridor lies between the towns of Gold Beach and Brookings. It is a treasure trove of beloved vistas and little-known gems. Offshore, the Oregon Islands National Wildlife Refuge protects the habitats of marine birds and mammals.
There are tons of noteworthy places to visit along the scenic corridor. Popular viewpoints include Arch Rock, Natural Bridges, and Whaleshead Beach. If you're looking for a lovely short hiking destination, Indian Sands offers forested pathways that lead to sweeping sand dunes and wildflower-painted hillsides.
While many of the area's most renowned attractions are well-marked, some lie under the radar and mostly cater to those in the know. Between Arch Rock and Natural Bridges, an unmarked trailhead leads to one of the most photogenic spots on the Oregon Coast. Aptly named Secret Beach, the alcove contains a small stretch of sand surrounded by towering monoliths.
The Samuel Boardman Scenic Corridor does not contain food and lodging options, but there are plenty of places to eat and stay both north and south. In Port Orford, the Crazy Norwegians fries up some of the best fish and chips on the coast. Griff's on the Dock is likewise tantalizing. For lodging, consider the Taylor Creek Lodge in Gold Beach.
The southern coast of Oregon has no shortage of noteworthy tourist attractions. With its mild climate and scenic views at every bend, the wind-chiseled section of shoreline woos nature-lovers, photographers and adventurers year-round.
Erika with Erika's Travels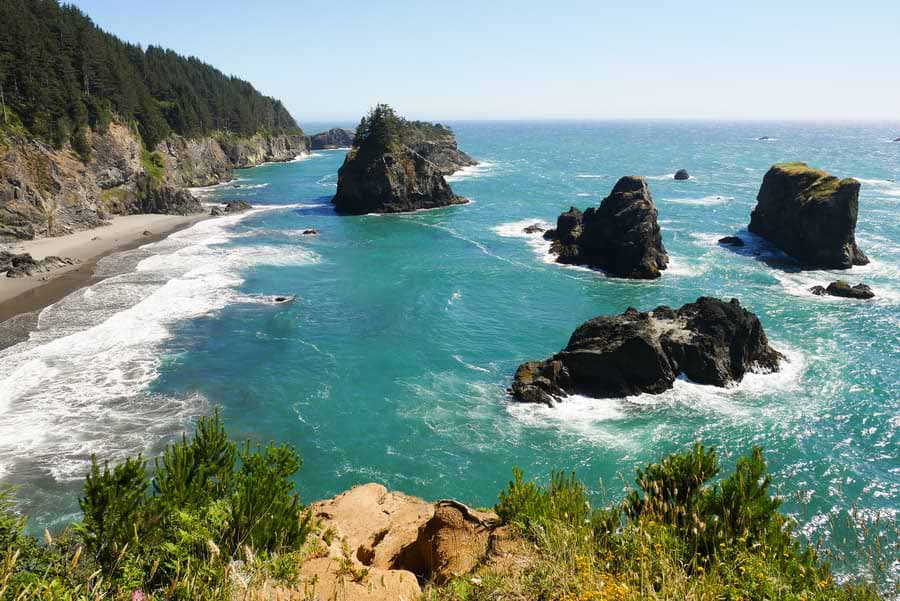 The City of Roses at Portland
Portland, or locally known as the City of Roses, is one of the best places to visit in Oregon. Make sure you put this city on your next road trip or weekend away, as it has so much to offer! Deemed the hipster capital of the US, Portland has everything from craft coffee and trendy eats to beautiful ornate gardens and historic landmarks.
The first stop is the famous bookstore that covers an entire block in downtown Pearl District, Powell's City of Books. Peruse the stacks to your heart's content with a coffee from Stumptown Coffee Roasters in hand. Continue to explore the Pearl District's remainder and take in all of the creative murals and cute shops.
Portland is also well known for being a hotspot for food and restaurant experiences. Try some of the most coveted Mexican cuisine at Por Que No? in the cool Mississippi Ave. neighborhood. If sitting isn't your style, head to the food truck pod on 5th Ave. and people-watch in Pioneer Courtyard Square. Top it all off with a unique ice cream adventure at Salt & Straw. Try the lavender or olive oil flavor!
One of the best things to do in Portland is rent a bicycle and explore the City of Roses by wheel. Create your own self-guided beer tour visiting Cascade, Breakside, and Ruse breweries, or casually ride through the less known but hip districts of Alberta Arts, Nob Hill, or Division. If you are in Portland on a Saturday, make sure to park your bicycle and stroll through the farmer's market at PSU.
A few great photo spots in Portland include the Chinatown Gates, Pittock Mansion, and the Portland Japanese Gardens.
Haley Blackall with Haley Blackall Travel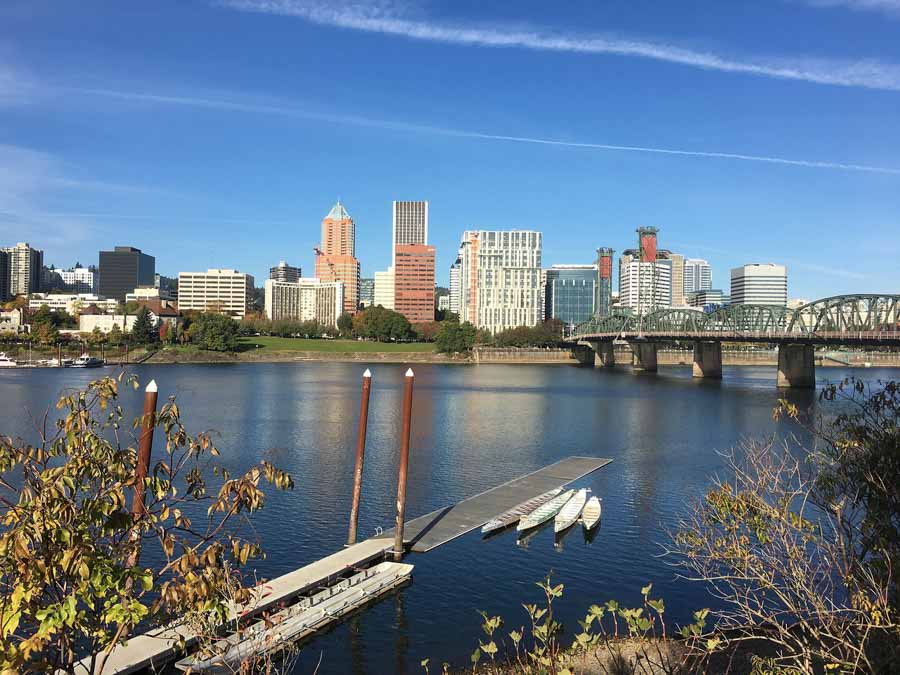 Ecola State Park
Situated on the Oregon coast between Seaside and Cannon Beach, Ecola State Park is, for photographers and nature lovers, one of the best places to visit in Oregon. The park has 9 miles of coastline with hiking trails all along the coast and several promontories overlooking the Pacific Ocean making for photo and sightseeing opportunities galore.
Have your camera ready as you enter the park. It's like entering a magical forest as you make your way along the narrow road that winds through the tall Sitka spruce covered with hanging moss and lichens.
Although most people come here to hike there is also excellent birding. For those who love wildlife photography deer and elk make appearances at certain times of year. Surfers like it here as well, but you'll need a wetsuit to endure the cold water. Visit in the winter or spring and gray whales can be seen close to shore on their annual migrations.
There are few amenities in the park so bring along a picnic lunch and water. At the large parking area there are a few picnic tables and the only restrooms in the park. From here the scenes overlooking the Pacific become even more dramatic, and the view of the offshore rock formations at Cannon Beach known as sea stacks are the most photographed scene in the park.
Photographers be sure to have enough memory and batteries. You're going to need them. Ecola State Park is amazing for anyone seeking a glimpse into a primeval world.
Lori Sorrentino with Travlinmad.com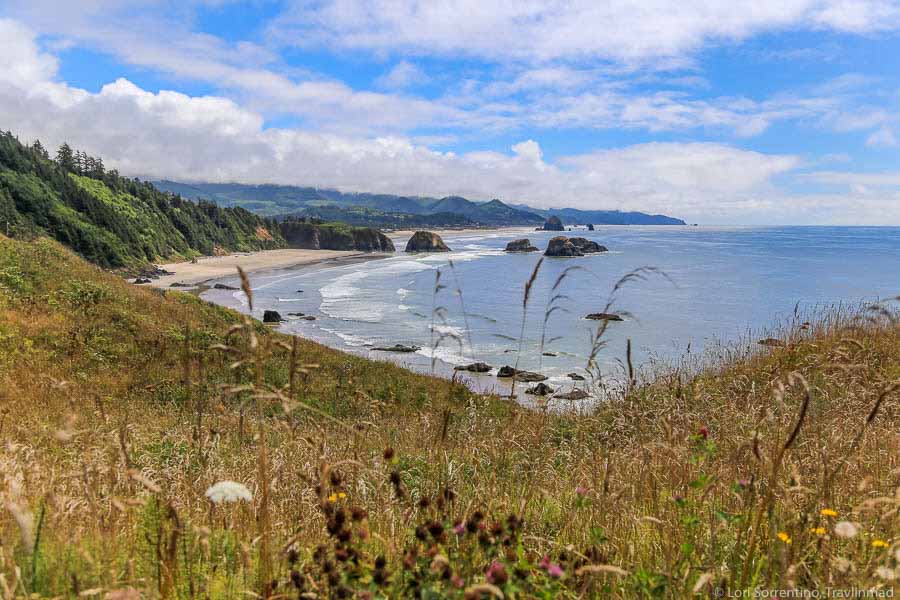 Visit to Crater Lake
Crater Lake in Oregon is America's deepest lake, one of the top choices for road trips and a dream destination for photographers. It is best accessed by a road trip in Oregon. Crater Lake national park is 4 and half hours' drive from Portland and 2 and half hours' drive from Eugene. The nearby Klamath falls area which is an hour's drive from Crater Lake has several good options for accommodation ranging from B & Bs to small hotels.
Crater Lake lies within the crater of an extinct volcano, Mount Mazama, which is 7,000 feet above sea level. The best way to explore this place is by driving around its 33- mile Rim Drive road that encircles the lake. You have the option to bike around too. There are more than 30 vantage points and pull-outs to stop and admire the stunning landscape and see the lake from various angles. In addition, there are many trailheads and hiking choices in many of these stops.
Some of the top attractions are:
The Pinnacles – unique grey spires rising from the canyon below making an interesting contrast with the greenery around. These are made of volcanic pumice and are the result of millions of years of erosion.
The beautiful Plaikni Falls is accessed by a hike from the Pinnacles.
Phantom Ship overlook – a ridge resembling a sailing ship formed by volcanic action best viewed from the Sun notch.
Wizard Island – another interesting cone in the middle of the lake rising 763 feet above the lake. Boat tours are available to view this place.
The rather pricey Crater Lake Lodge has a good restaurant (often busy) for sustenance after exploring the place.
Jan from Leisurely Drives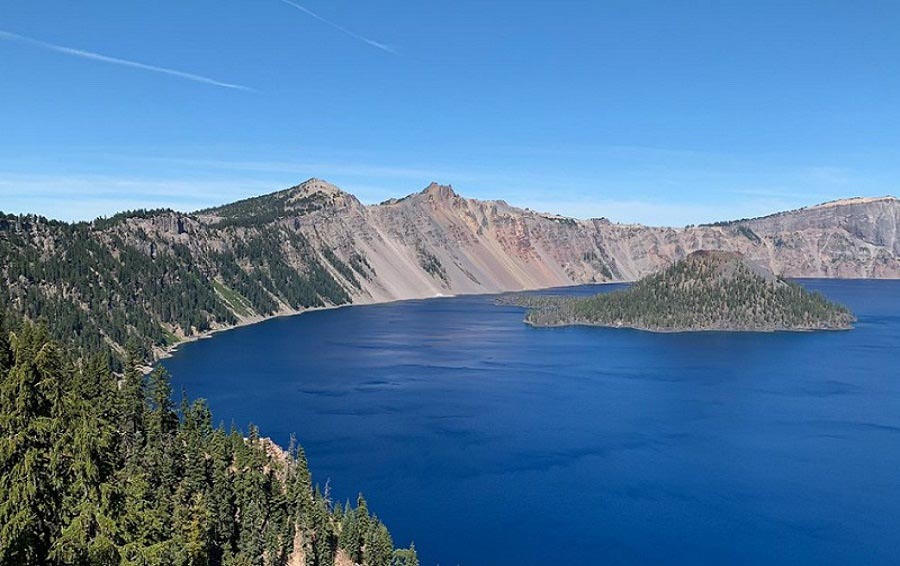 Visit to Painted Hills
One of the most unique areas to visit in Oregon is the Painted Hills. It is one of three units of the John Day Fossil Beds, and one of the seven wonders of Oregon. Once an ancient floodplain, today the area is a great lesson in geology. The Painted Hills were created 35 million years ago as a result of climate changes and volcanic eruptions. The layers upon layers of the landscape look surreal; it feels like you're looking at a painting.
To see different perspectives of the Painted Hills, there are five short hikes you can do. All hikes are easy to find and well-marked. The two most popular are the Painted Hills Overlook Trail and Painted Cove Trail.
There is not a visitor center, or food or water available at the Painted Hills, so make sure to stock up before you arrive. However, there is a grass picnic area for you to enjoy your lunch surrounded by the unique landscape, restrooms, and a ranger station kiosk.
For the most intense colors of the Painted Hills, visit after a rainfall. It gets to be a very hot area during the summer, so visiting in the mid-spring or fall will get you more enjoyable temperatures. The different lighting throughout the day can also change the appearance of the hills. If you visit during the afternoon, the reds, blacks, golds, and yellows will be most dominant.
The Painted Hills are located 9 miles south of Mitchell, Oregon. The closest big city, Bend, is a two-hour drive away. Also, if you would like to visit the other two units of the John Day Fossil Beds, know that they are distanced. The Sheep Rock Unit is an hour away, and the Clarno Unit is two hours away. You will need more than a single day to adequately visit them all. Also recommended is a stop at the Thomas Condon Paleontology Centre.
Contributed by Debbie Fettback of WorldAdventurists.com.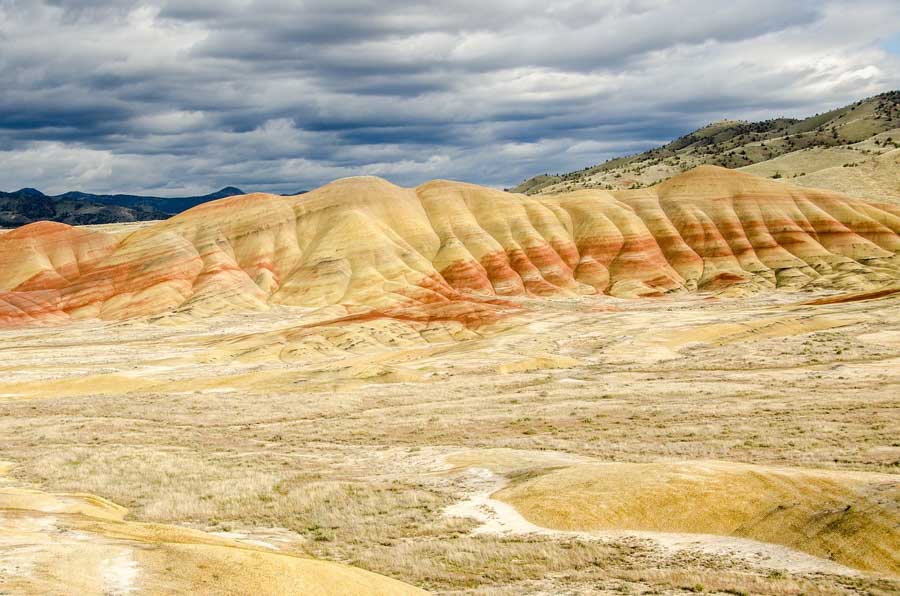 Exploring Astoria, Oregon
Astoria Oregon is one of the best places to visit in Oregon.  Astoria is located in the northeast corner of Oregon.  It is typically the starting point for an Oregon Coast road trip (mile marker 0). Astoria is known for its fishing community and crazy enough Hollywood presence. Many movies have been filmed in Astoria.
There are some great sites to visit in Astoria.  The Astoria Column is a great way to get an aerial view of the city.  This 125ft Column has an observation deck that overlooks the Columbia River. The Astoria Trolley is a fun way to see the town.  You can hop off at the east end docks and check out all the California seals.  The Maritime Museum is a small but very informative experience all about Astoria.
If you are a film buff, you will want to take a Hollywood tour around town so that you can see the film sites of movies such as:  Goonies, Kindergarten Cop, Ninja Turtles, Benji, and many more.
Astoria is a small town with many local restaurants to try. The seafood in this area is amazing!
Astoria is a must see in Oregon!
Lisa with Planningaway.com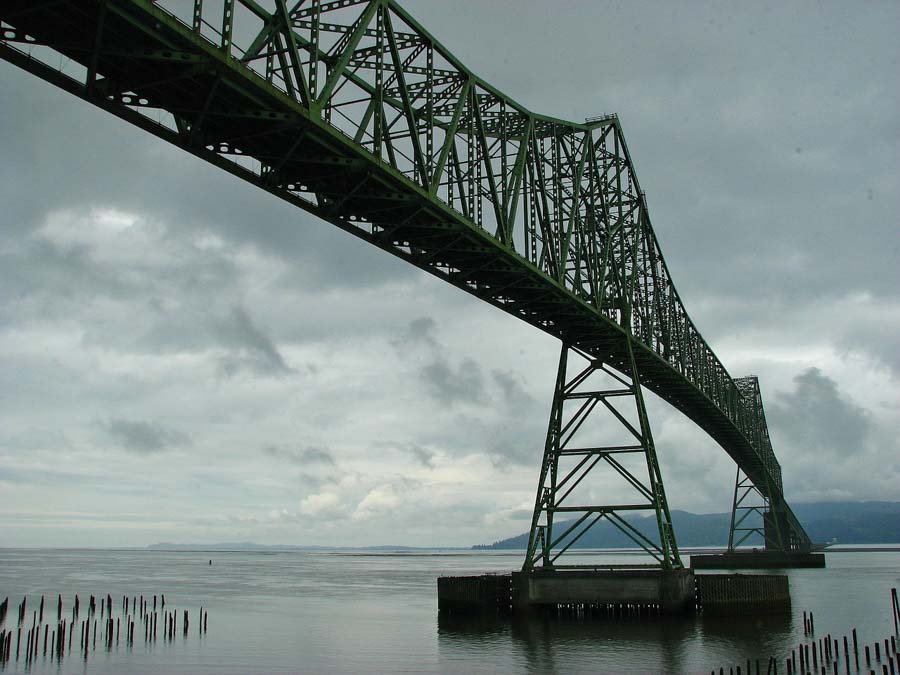 Pin this for later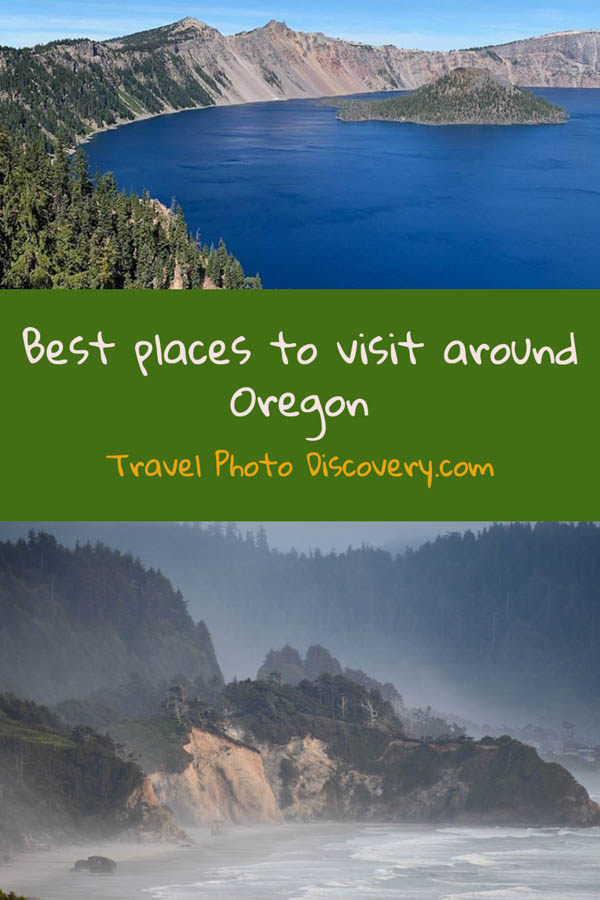 Conclusion to visiting Oregon
Have you visited any of these places to in Oregon? We would love your tips and observations to visiting these spectacular sites around the states.
Please share your thoughts and other recommendations in the comments below with your tips and suggestions for additional hikes to try on the island.
Thanks for visiting today and checking out this post on Best places to visit in Oregon. I hope you are inspired to plan a visit and enjoy these wonderful attractions. If you enjoyed the images and post, could you please share it with any of the social media buttons located around the post.