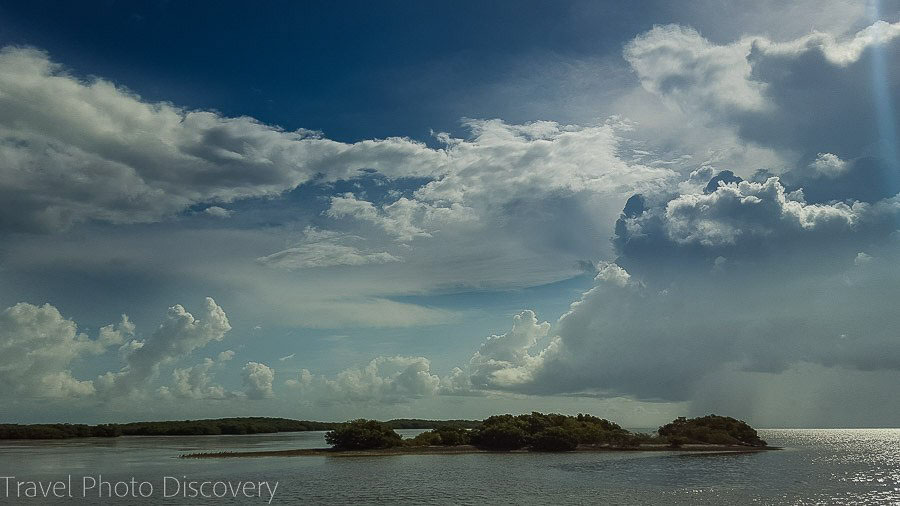 Looking to recharge and do a quick getaway someplace around you in the United States that's a short drive or easy flight? Check out these spectacular locations that you can easily do in nice weekend getaway or even stretch it out a week if you have the time for longer relaxation or exploring to enjoy. These top travel journalists and bloggers share their best spring breaks  USA destinations to visit now. Hopefully this will inspire you to get out and enjoy the best of the United States, so starting planning your next trip now in any of these wonderful spring getaways.
Must do spring getaways around the United States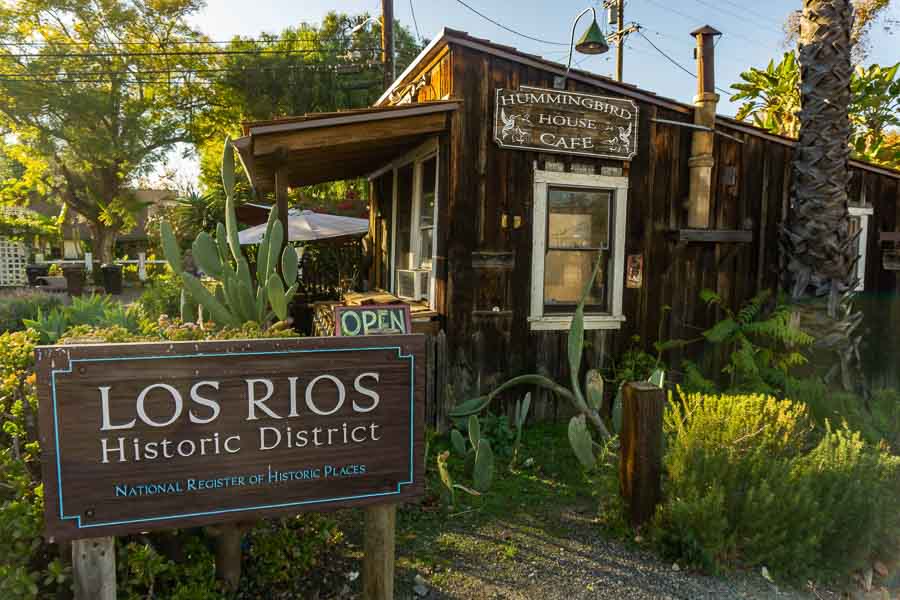 Orange County, Southern California
If you're looking for the perfect spring getaway in the US then you can't go wrong with Orange County, California. Located between the cities of San Diego and Los Angeles, the OC boasts some of the most beautiful beaches in Southern California and is blessed with perennial good weather. Home to iconic California coastal cities like Laguna Beach, Newport Beach, and Huntington Beach, you could easily spend months here soaking up the sun or learning how to surf.
However, if you're not only interested in the seaside aspect of Orange County, there are lots of fun activities and things to do inland that can appeal to people of all ages. One of Orange County's biggest claims to fame is the fact that it's home to Disneyland and Knott's Berry Farm. If theme parks aren't quite your thing and you'd rather get your thrills from outdoor activities, then there are ample hiking opportunities throughout the county. Some favorites include Crystal Cove State Park just south of Newport Beach and Caspers Wilderness Park just west of San Juan Capistrano.
If you're more interested in shopping, there are plenty of choices in OC as well. The Irvine Spectrum is an incredibly popular outdoor shopping centre and Fashion Island in Newport Beach is a great option as well. If you're after more quirky, independent shops, then the Los Rios District in San Juan Capistrano is a great place to explore."
Maggie with The World Was Here First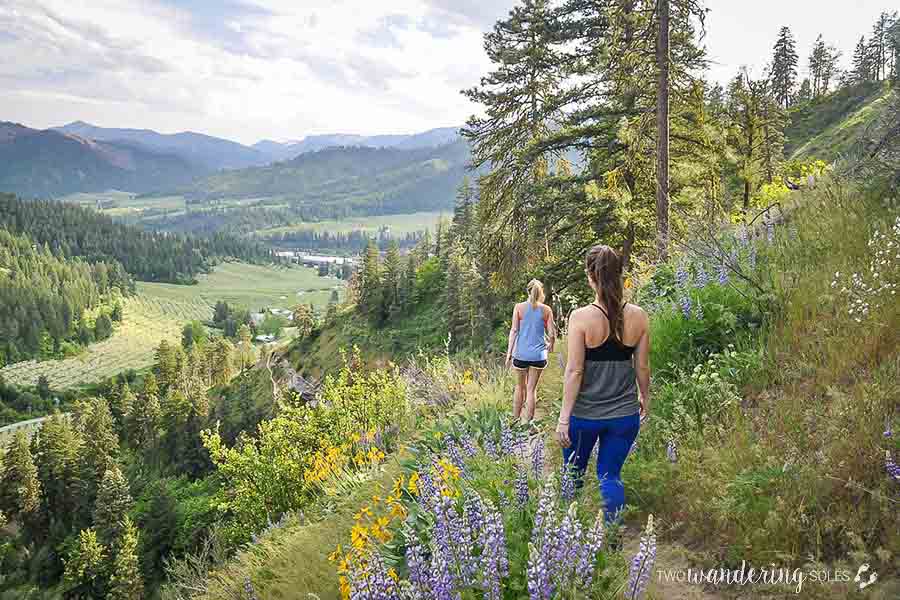 Spring getaway to Leavenworth, Washington State
Seattle may be known for its rainy climate, but if you head 115 miles east over the Cascade Mountain Range, you'll find a mountain valley that boasts more than days of sunshine a year. Leavenworth is most well-known for its Bavarian style buildings, but there is so much more to this area than German-inspired facades. Surrounded by mountains and alpine forest, a never-ending list of adventures await.
Each season has its own beauty, but springtime is magical with purple lupines blanketing the grounds around Leavenworth. Hikes Sauer Mountain or Icicle Ridge for epic views, wildflower fields, and far fewer crowds than trails closer to Seattle.
The snowmelt makes the nearby Wenatchee River swell, and means spring a perfect time for trying whitewater rafting or hopping in a kayak (but only if you're an experienced paddler!). This time of year is also perfect for tackling the mountain bike trails before it becomes too hot and dusty.
And if you're not an outdoor buff, don't write off Leavenworth just yet. Spring is the perfect time to enjoy a local wine or beer on one of the many patios in town or attend one of the seasonal festivals like the Leavenworth Film Festival or the German Maifest. There are so many things to do in Leavenworth, making it a perfect spring getaway for all types of travelers.
Katie Diederichs from Two Wandering Soles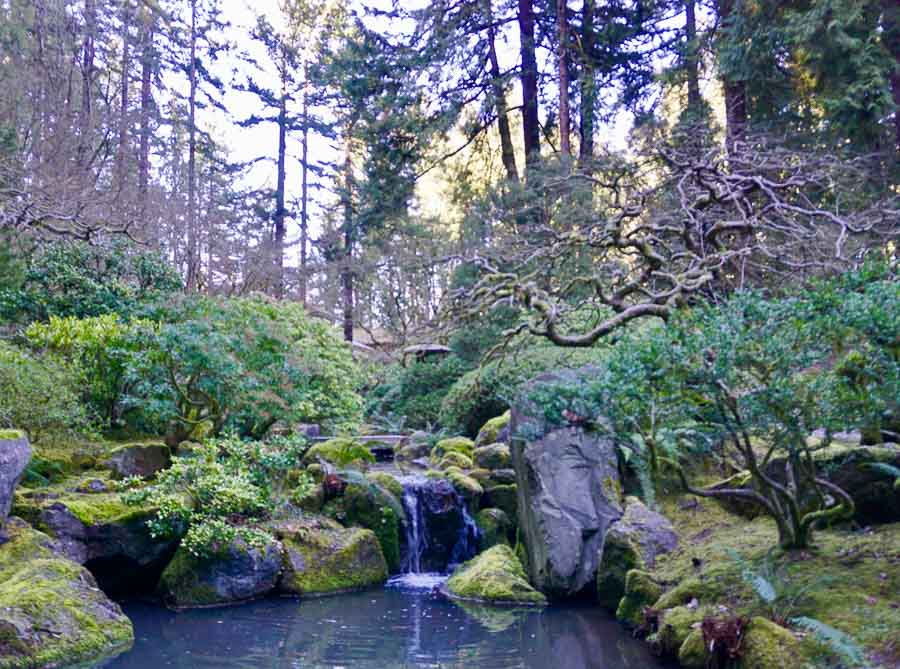 Check out Portland, Oregon in Spring
Spring is a fabulous time to visit Portland, Oregon, and the best place to start is in Washington Park. This 160 acre, urban oasis offers hiking, museums, a Japanese Garden and starting in April thousands of roses at the International Rose Test Garden. What's even better is that admission to the park and rose garden is free!
After the park, spend some time exploring Portland's funky neighborhoods. For some of the best shopping in Portland, head to the Hawthorne District, which is also home to many of Portland's best restaurants. Or for art lovers, explore all the street murals in the Alberta Arts District. For a fun evening of theater and great dining opt for the Pearl District.  
For outdoor enthusiasts, head outside the city to the Columbia Gorge Waterfalls. For an easy experience, just enjoy the drive with many scenic stops. But for hikers, there are hundreds of miles of challenging trails in this area.
If visiting on a weekend then be sure to head to Old Town for the Portland Saturday Market. Here there are hundreds of vendors selling beautiful handcrafted items. But even if you're not in the mood to buy anything, the market offers food, entertainment and a beer garden.
Wendy Lee with Empty Nesters Hit the Road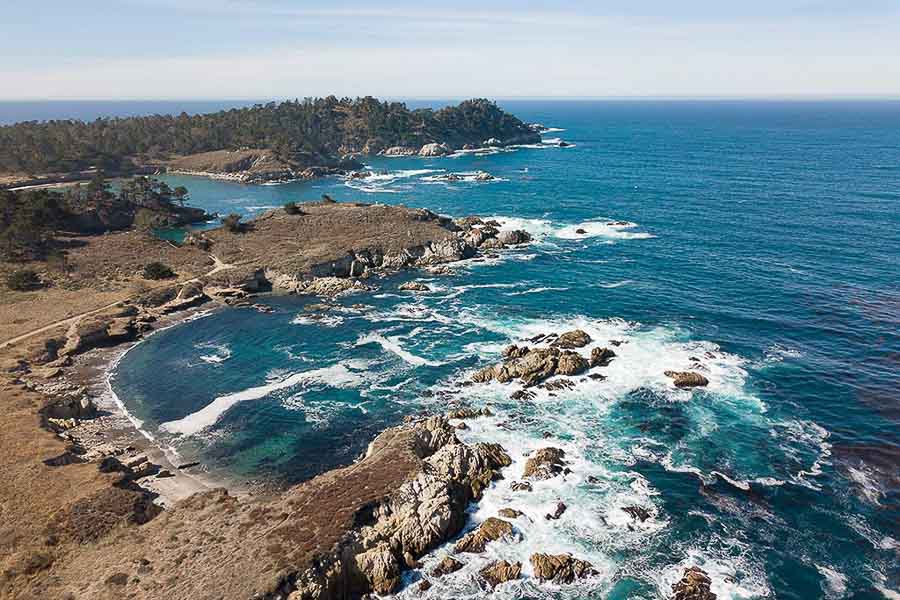 A quick getaway to Carmel by the Sea
If you're looking for a fun getaway destination to visit this spring, Carmel-by-the-sea in California is a perfect choice. Getting to Carmel is half the fun because the only way in is by the famously scenic Highway 1! This quaint seaside town may only span one square mile, but it packs a lot of charm into its small size. There are so many things to do in Carmel, but when you first arrive we highly recommend getting your bearings with Gael Gallagher's walking tour. She'll lead you down secret alleyways and into courtyards you wouldn't even know exist. Plus she knows everything there is to know about Carmel and she's a hoot!
After you've got a good sense of the town, you ca n explore a little faster by renting electric bikes. Cruise down part of the famous 17 Mile Road where you'll get stunning views of the coast. Afterward, have a pint at the historic Hog's Breath Inn, once owned by the former mayor of Carmel, Clint Eastwood (yes, that Clint Eastwood!). Don't forget to set aside some time to stroll down the beach and soak in the beauty of California's coast line!
Christine with Don't Forget to Move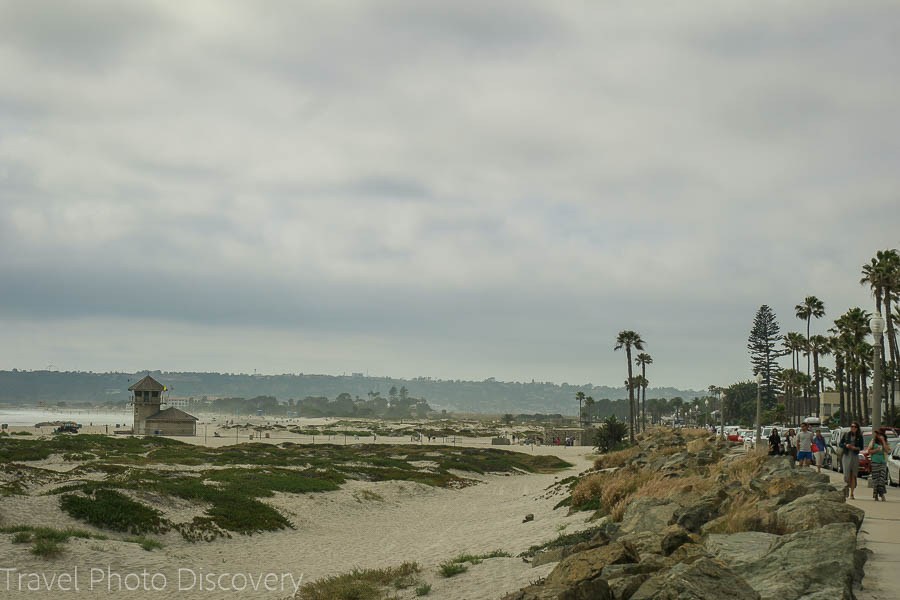 Fun times at San Diego in spring
Everyone wants to be outdoors in San Diego to welcome warm weather, amazing wild flower blooms all around the countryside and in the metro center and the fantastic amount of fun events and activities geared to outdoor fun. There's plenty to do and see adventure and attractions around the city, but you can also indulge in San Diego's amazing wine country, take on a hike or even surfing along the stunning coastal beaches or just have your pick of so many amazing museums around the city. 
Food scenes are always a big draw with award winning wineries, craft brew pubs and outdoor dining venues that boast year round dining.  If you're a flower and garden fanatic then check out the gardens of Balboa park, the San Diego Arboretum and even the various wild flowers blooming all around the city's parks. 
Check out my post on things to do and see in San Diego here for more ideas, images and fun things to do around the city in spring time.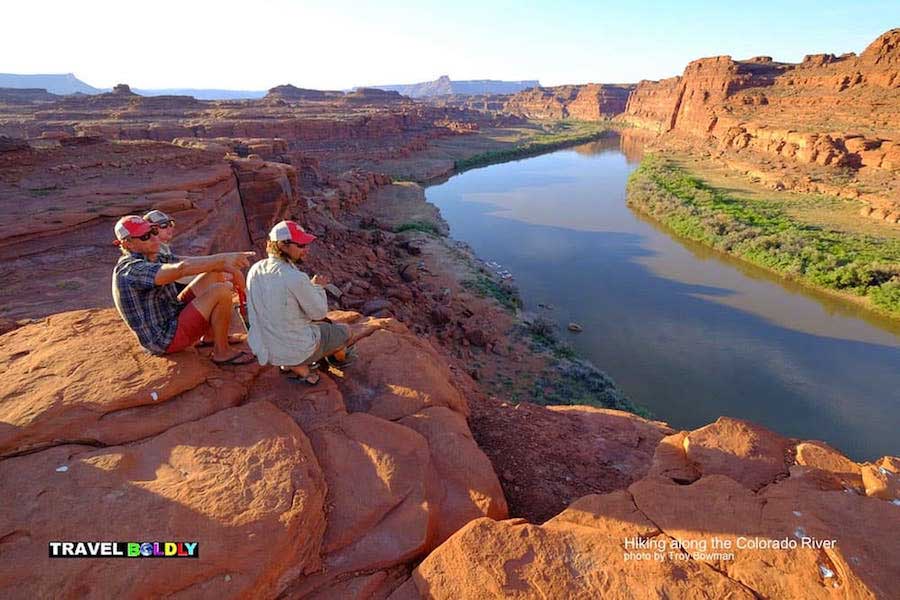 Visiting Moab, Utah in Spring
The high desert of Utah offers an early spring for people living at higher altitudes. While we are still shoveling snow in Denver in April and into May, Moab is in full springtime mode. The wildflowers are blooming and temperatures warm to near 80F.
Moab is a great spring escape for hiking in the Canyonlands National Park or a four-wheeled drive trip into the desert. One of the popular things to do near Moab is off-roading in Coral Pink Sand Dunes State Park. For photography buffs Arches National Park and Dead Horse Point State Park are some of the most beautiful landscapes in the U.S. You can fuel your adventurous spirit by whitewater rafting on Utah's rivers.
A few of the fun things to do in Moab in the Spring:
Moab Rocks – Climbing Event March 30
Canyonlands National Park – Island in the Sky Photo Class April 2nd
Moab Convergence – Xscapers RV Rally April 5th-12th
Bow Wow Film Festival  April 6th
Easter Jeep Safari April 18th
The Action Car Show April 26th
Amasa Run  April 27th
Moab Farmers' Market – starts May 3 and runs through October
Back of Beyond Paddle Race May 11th
Moab Arts Festival  May 24th – 27th
Thelma and Louise Half Marathon May 31st
Canyonlands PRCA Rodeo  May 31st
Laudy and Jerome Shaw for Travel Boldly
Here is my contribution to the collab. Sorry for the delay. 
Please link to this post with anchor text noted in copy: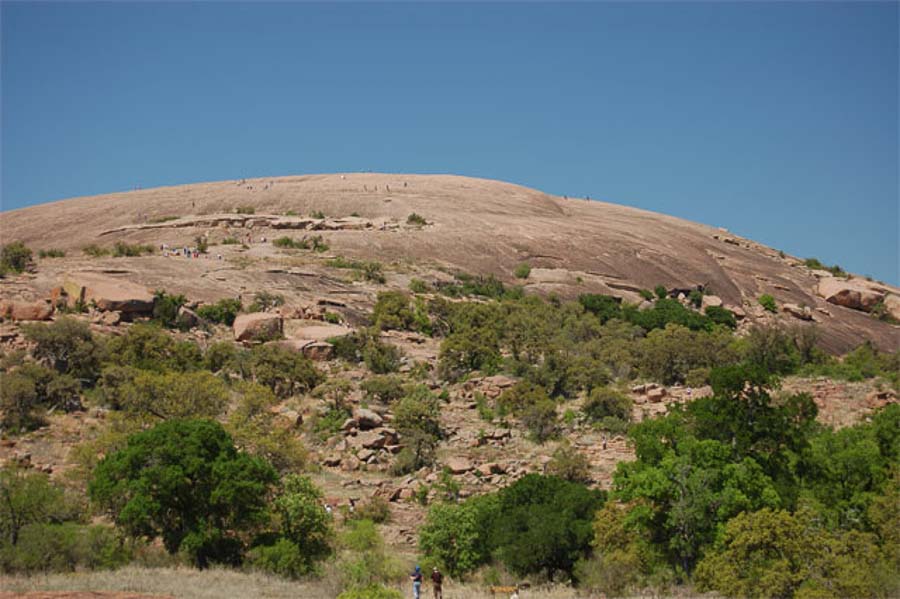 A Texas road trip in Spring time
Spring is really an amazing time for a Texas Road Trip since the sides and medians of the highways are blooming with bluebonnets and other wildflowers.
Enchanted Rock in the Hill Country of Texas is 250 away and perfect for a weekend getaway from Dallas.  If you leave early enough on a Friday, you can get to Fredericksburg in about 4 hours and hike up the Enchanted Rock State Park Saturday morning. Enchanted Rock covers approximately 640 acres and rises approximately 425 feet above the surrounding terrain to an elevation of 1,825 feet above sea level. Enchanted Rock State Park's massive pink granite dome has drawn hikers and rock climbers to scale it magical rock formations for years. It is the largest such pink granite monadnock (an isolated rock, mountain or hill) in the United States. 
You can head to a resort in either Fredericksburg or San Antonio after the hike to spend the rest of the weekend. Either way you will find wild flowers on the sides of the highway during Spring.  The river walk in San Antonio is sometimes referred to as Venice and fun to wander around, get some Tex-Mex and do a boat ride in the canals. 
If you like wine, you'll love Fredericksburg!  It is home to more than 20 wineries and second only to Napa. The Texas Hill Country is home to over 45 wineries and vineyards and Fredericksburg is the epicenter of the Hill Country wine region. There are more than two dozen wineries and tasting rooms located in Fredericksburg.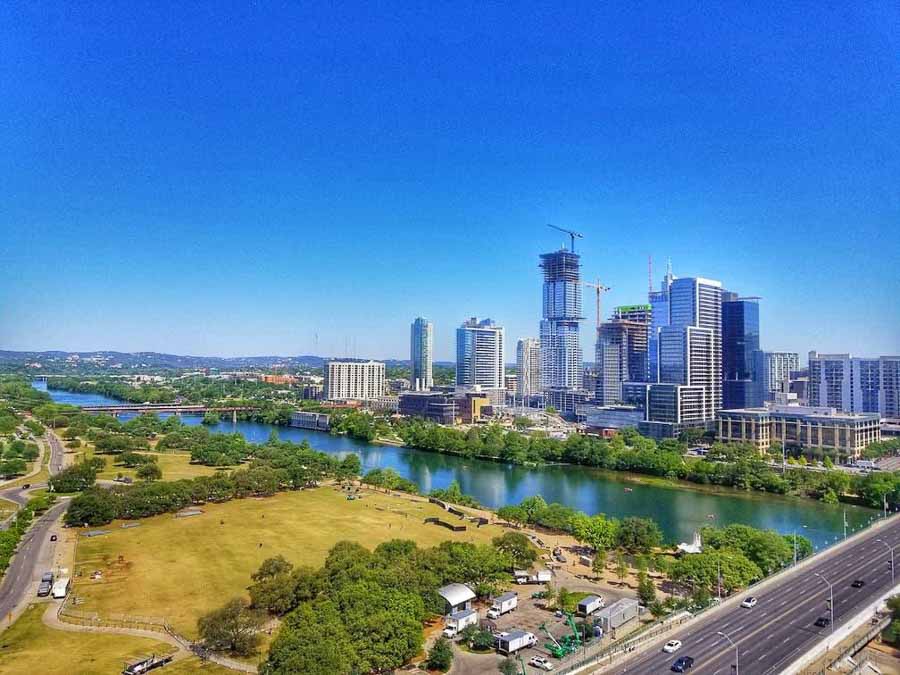 A visit to Austin in spring time
The first time we visited Austin, Texas was in the Spring and we loved it so much that a few months later we had moved to this beautiful city!
Austin has a wide variety of things to do and one of the top things to enjoy the most in the springtime is the nature around the city. You don't even have to go far! Town Lake (also known as Lady Bird Lake) runs along the edge of downtown and provides trails for biking, jogging and strolling with stunning views.
The weather is the most pleasant in Austin during April and May when temperatures are in the low 80's, making it enjoyable to be outside and even do water activities like SUP and canoeing as well as going to the natural pools like Barton Springs.
With loads of dining and and hip bars all around town, visitors are able to take advantage of the outdoor seating areas that most places offer. The gorgeous weather makes it easy to take advantage of these kinds of settings which make the visit that much more memorable!
With a ton of events and festivals also happening during this time of year in Austin, like SXSW, you really won't run out of things to do!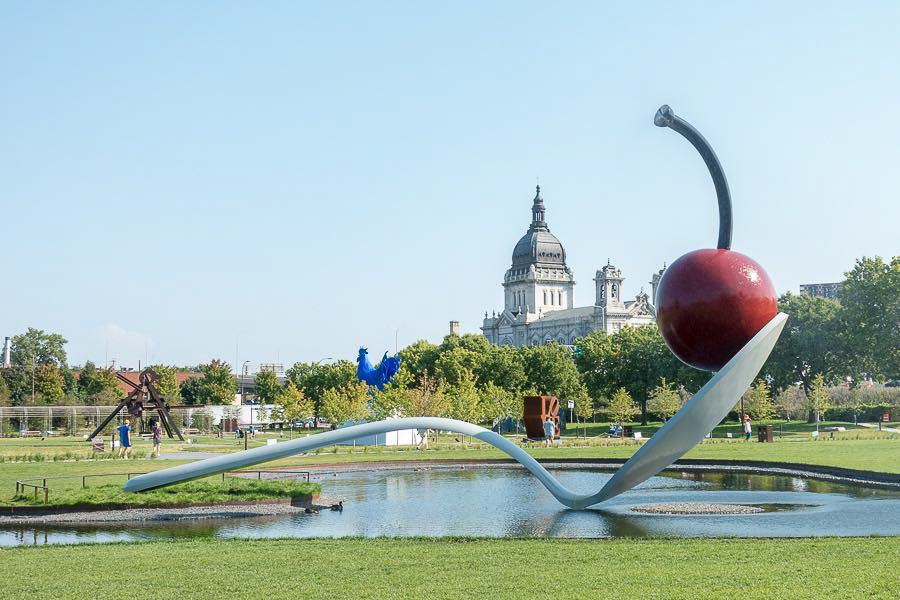 Check out spring and the outdoors in Minneapolis 
Minnesota is known for its long, harsh winter. So, the people who live here embrace the Spring with an enthusiasm that denizens of less "challenging" climes can't exactly understand.
Minneapolis and Saint Paul are among the most "outdoorsy" cities in the US, and that's particularly obvious when Spring finally arrives. The cities abound with bike and walking trails covering both sides of the Mississippi River and the "chain of lakes" that run down the west side of the city of Minneapolis. There's also a former train route that is now a bikeway that connects the river with the lakes. All in all, you can bike for tens of miles without having to cross any streets with cars.
Among the destinations worth a visit are a few restaurants along the lakes and river. People hop off their bikes long enough to sample a beer and fried Walleyed Pike at Tin Fish on the north end of Lake Bde Maka Ska (formerly Lake Calhoun.) And, if you're biking up the east side of the river, there's the quirky Psycho Suzy's for your favorite cocktails with a view of the mighty Mississippi.
Finally, the evening free concert series at the Lake Harriet Bandshell at the south end of the Minneapolis chain of lakes starts up as soon as weather permits.
Check out Tom's post on things to do in Minneapolis and St. Paul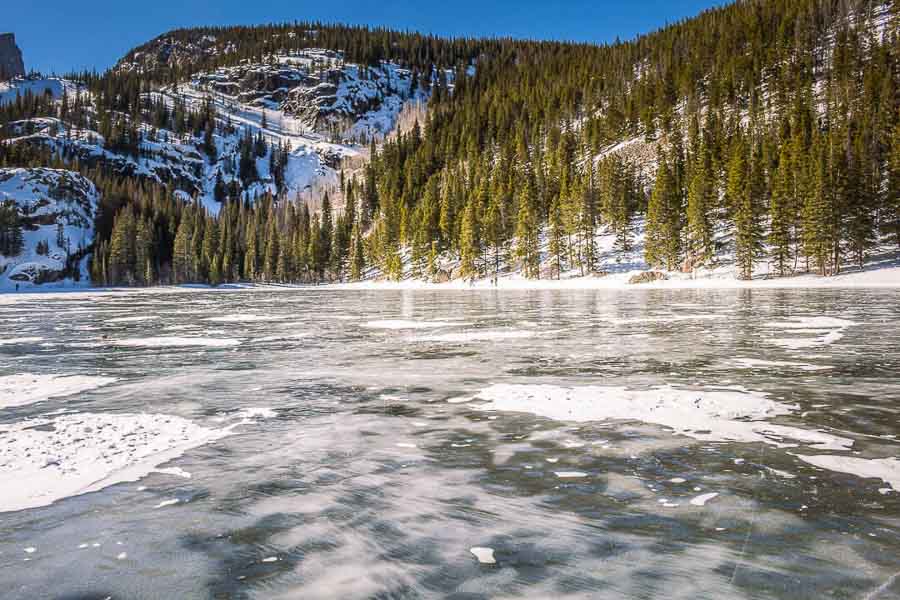 Spring time visit to the Rocky Mountains, Colorado
Rocky Mountain National Park is the best spring destination for snow fun. There is still lots of snow in the Colorado Rockies in spring and most of the ski resorts are open well into April. Our favorite places to ski in Rocky Mountain National Park include the Trail Ridge Road and the trails around Bear Lake. If you are a non-skier, you can still have fun in the snow; the Rocky Mountains have great snowshoeing, sledding, snowmobiling opportunities. We also love going on scenic drives in the park to enjoy the stunning snow-covered peaks. Spring is also a great time to see the Rocky Mountains wildlife including elks, deer, and moose. We recommend staying in Estes Park during your visit. Estes Park is the eastern gateway to the Rocky Mountains National Park and a charming town with lots of events and activities. All the main attractions are located on Elkhorn Avenue, which is the Main Street of Estes Park. Here you can rent snowshoes and other winter gear, buy souvenirs, eat steaks and game meats, and buy lots of salt water taffy, fudge, and candy.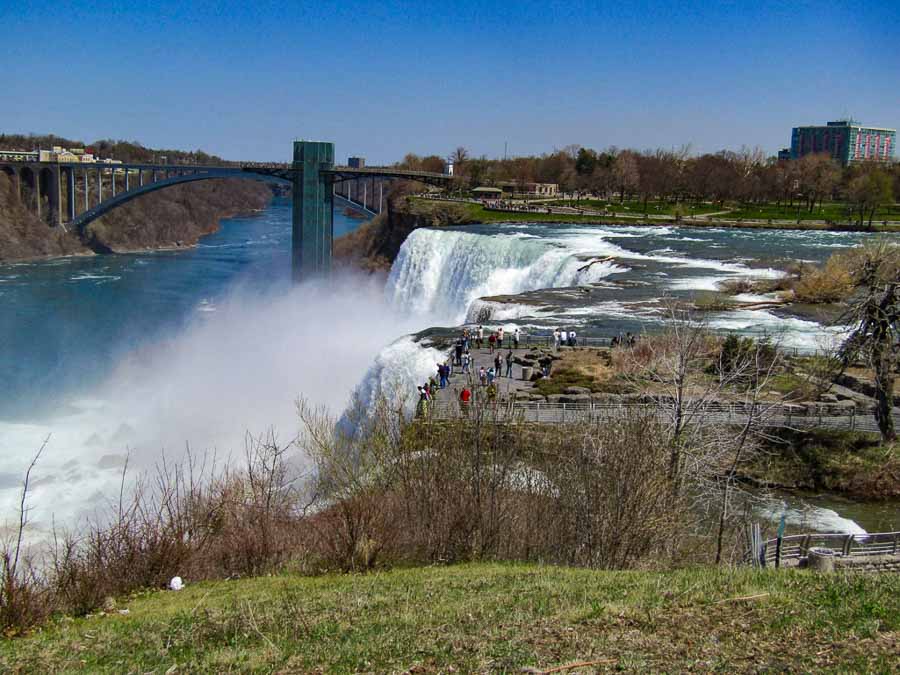 A getaway to Niagara Falls
Niagara Falls, New York is one of our favorite spring weekend getaways in the US. Although the area is  a popular tourist destination, spring means far smaller crowds.  Visitors can stand in some of the finest viewing locations unhindered, as well as go to the top of the viewing tower, use the free trolley, and ride the Maid of the Mist with no wait.  The only potential downside is that full access to the Cave of the Winds is not always available until the walkways have been rebuilt.
Besides the falls themselves, the are numerous other attractions to see in the Niagara Falls area, such as the Seneca Casino, the Niagara Aquarium, the Niagara Wine Trail, the Underground Railroad Heritage Center, and Old Fort Niagara.  It is also warm enough to head out on some of the stunning hiking trails through the Niagara Gorge and Whirlpool State Park. 
There really is something for everyone in Niagara Falls, New York, but if it isn't enough, visitors can always cross the border to the Canadian side for more.  Perhaps the best part of visiting as a spring getaway is the hotel prices.  During peak they can be quite pricey, but spring prices are significantly less.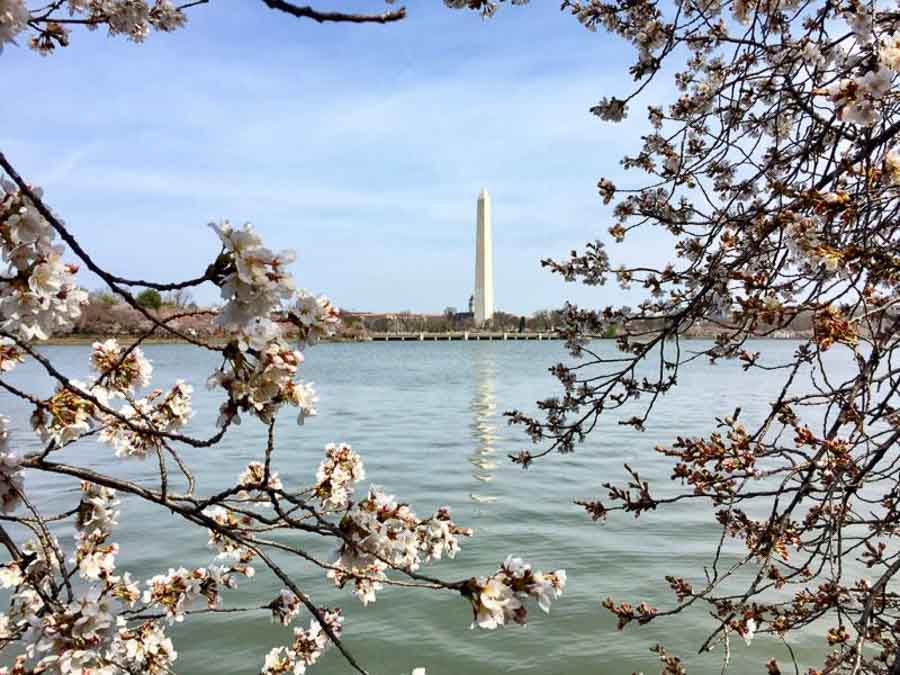 Washington DC Cherry Blossoms
Early spring brings a throng of visitors to see the Washington DC cherry blossoms emerge on over 3000 cherry trees., a gift of friendship from Japan. Delicate white and pink blossoms surround and are reflected in the waters of the Tidal Basin. The scene is a photographers dream, with the white granite of the Washington Monument, Thomas Jefferson Memorial, and Martin Luther King Jr. Memorial creating a stunning backdrop.
For 3 weeks, the DC Cherry Blossom Festival celebrates the bloom with music, parties, parades, and cultural performances. Photographers gather every dawn and sunset for that perfect photo, while tourists stroll the 2-mile path around the Tidal Basin throughout the day. Paddle boats, tour boats, and bike tours offer unique ways to see the blooms from another angle.
Timing of the cherry blossoms peak bloom is very weather dependent. Plan to visit in the first days of April for the best chance to see the blooms at their best.
Julie McCool with Fun in Fairfax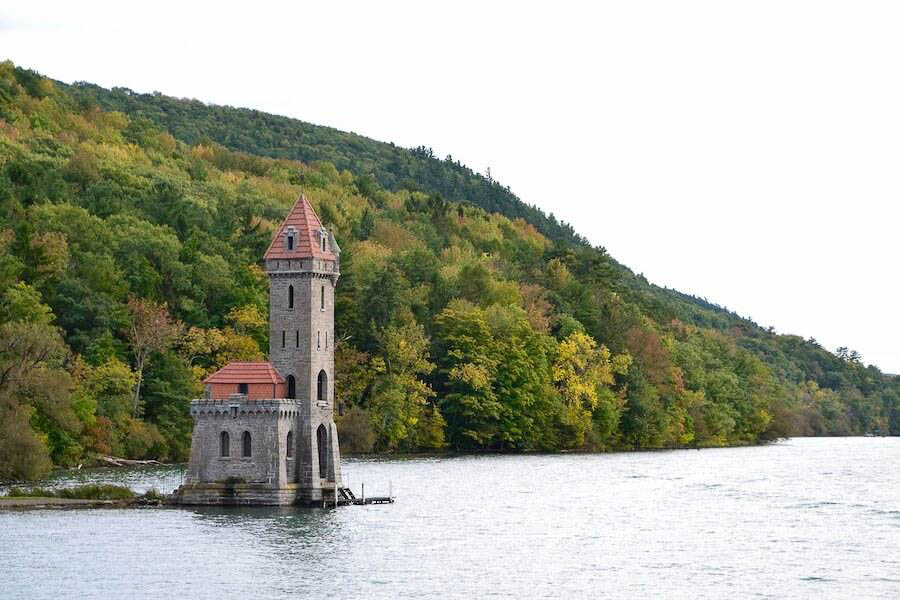 Spring time in Cooperstown, New York
Cooperstown, New York is a fantastic spring weekend getaway from Boston, New York or Philadelphia. Springtime brings to mind baseball season. And, the Baseball Hall of Fame is located in Cooperstown. If you are a baseball lover, you can easily spend a whole day at the Hall of Fame and Museum.  Did you know that Cooperstown is much more than just the home of the Hall of Fame? For culture lovers, there is The Fenimore Art Museum, Farmer's Museum and Glimmerglass Opera. For nature lovers, hiking, kayaking and boating at Otsego Lake (also known as Glimmerglass Lake) and the Glimmerglass State Park are perfect for spring trips. The artisanal Cooperstown Distillery, Brewery Ommegang, Red Shed and numerous restaurants are destinations for food, beer and spirit lovers.
Cooperstown gets extremely crowded in the summer, especially during the induction ceremonies for the Baseball Hall of Fame. Spring is the best time to visit for good weather and lesser crowds. Cooperstown centrally located—just a 4 to 5 hour drive from either New York City, Boston or Philadelphia.
 Check out Sue's post on a Cooperstown visit to the Baseball Hall of Fame.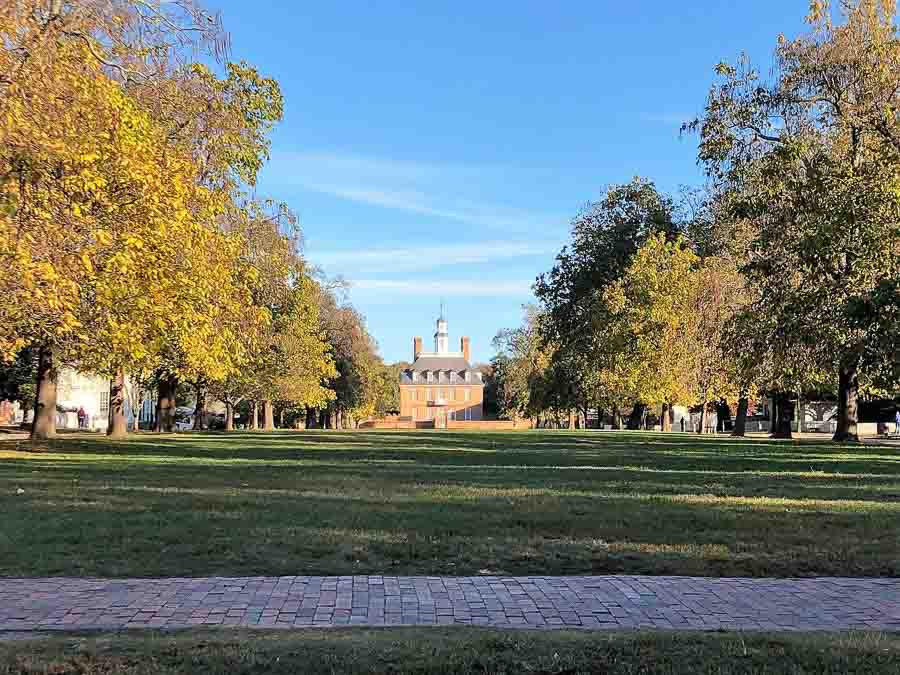 Spring time visit to colonial Williamsburg
A short 2.5 hour drive from Washington, D.C., Williamsburg, VA offers a mixture of history, restaurants, and attractions.  You can purchase a one-day pass which provides access to all of the sites in Colonial Williamsburg including the trade shops and two art museums.  You can also choose to chill out in Merchant's Square, between Colonial Williamsburg and the College of William and Mary, and have a  sandwich and glass of wine at The Cheese Shop.  If you're more of a thrill seeker, pop on over to Busch Gardens Williamsburg and take a ride on the new Finnegan's Flyer scheduled to open in Spring 2019.
Spring in Williamsburg also offers several festivals including the Southern Food Festival, Williamsburg Craft Beer Festival and Art on the Square Festival.  At the Southern Food Festival, enjoy some of the finest chefs in the area cooking up good, old fashioned Southern cuisine while your toes are tapping to some Bluegrass music.  If you enjoy craft beer, 18 Virginia breweries will be on hand for the 6th annual Williamsburg Craft Beer Festival as well as two food trucks..  Art on the Square features more than 150 artisans dedicated to original, hand-crafted, diverse mediums of art set up right in the heart of Colonial Williamsburg
Jennifer with The Wonderlust Couple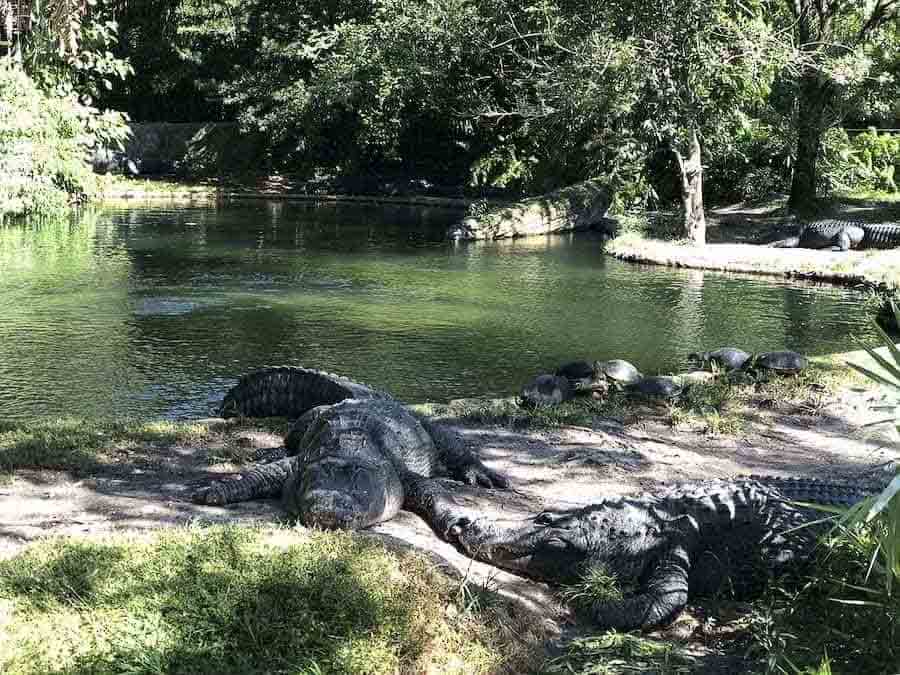 Spring road trip from Miami to Sarasota and Tampa
One of our favorite Spring weekend road trip getaways in the USA was from Miami to Sarasota and Tampa in Florida. We had already been to Florida before, specifically to Miami and Orlando, so on this trip wanted to see more off-the-beaten-track destinations. Spring time is also perfect because it's not too hot/humid nor too crowded.
We arrived at Miami airport where we picked up our car and drove straight to Sarasota through the pretty Everglades National Park. If you have time, we recommend stopping to take an airport ride through the sawgrass, trying to spot alligators. 
Sarasota was our first stop. It is a massive cultural hub in Florida, home to the notorious Siesta Key beach, the Ringling Circus 2 symphonies, an opera house, a world-class ballet company and Siesta Key rum. 
On the next day we headed over to Tampa, which has the largest aquarium in Florida, the Busch Gardens safari entertainment park, which is on par with Universal in our opinion, and the historical Ybor City, which is also where Tampa's gay scene can be found. Tampa also has some of the best restaurants we've tried in Florida, like the Oxford Exchange, Ulele, Osteria and Mis en Place.
Check out the Nomadic Boys post on the best gay bars in Tampa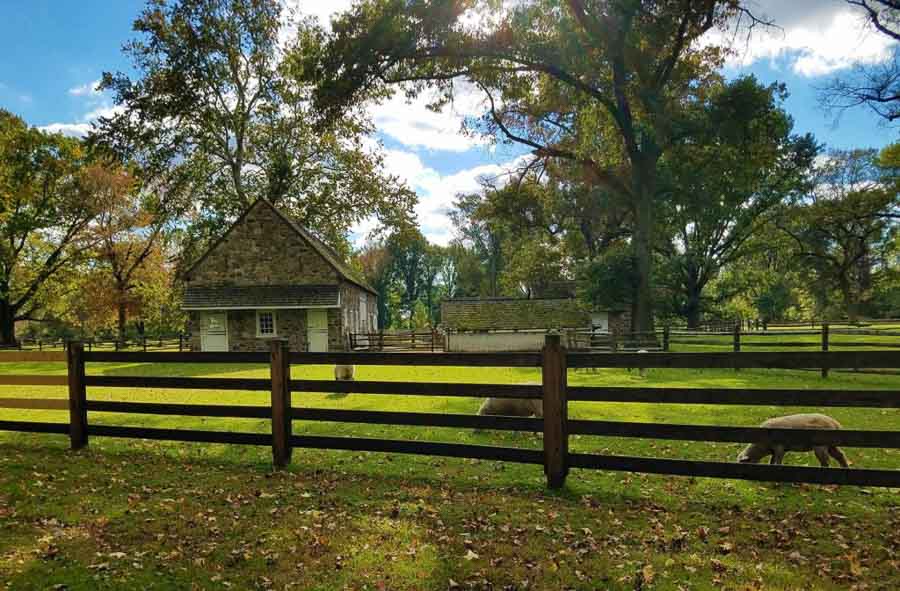 Visiting Bucks County in spring time
When spring triggers an urge to get out into the countryside, Bucks County, Pennsylvania is a close by option from Philadelphia, and even New York City, for a spring weekend escape.
From Center City Philadelphia, it's only a 33 mile drive to historic, charming Doylestown, Bucks County. There, you can easily spend a day exploring the "Mercer Mile" comprised of three unique poured concrete buildings. The Mercer Museum, Fonthill Castle, and the Moravian Tile Works were built by Doylestown's most eccentric, wealthy "Renaissance Man", during the early 20th century. Another Doylestown museum, the James A. Michener Art Museum, houses the largest collection of Pennsylvania Impressionist paintings.
Combine a nice walk and history by visiting Bucks County's Washington Crossing Historic Park. During Christmas night in 1776, it was from here that George Washington's bedraggled, disheartened army staged a daring crossing of the ice choked Delaware River to surprise Hessian troops at Trenton, New Jersey.
To travel even further back in time, visit Pennsbury Manor, a recreation of William Penn's 1683 summer house on the Delaware River. Take a tour and engage with 17th century artisans.
Spend the night in an historic farm country Bucks County bed & breakfast like the Galvanized America Inn. Enjoy dinner just up the road, at the Historic Piper Tavern dating from 1778.
Find more information for a spring getaway at the Visit Bucks County website.
By Suzanne Fluhr of Boomeresque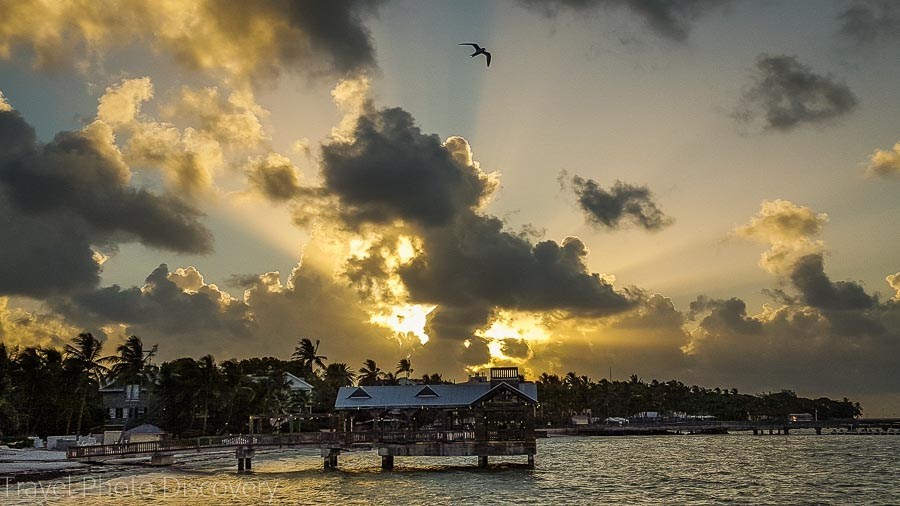 Spring
road trip from Miami to Key West
If you're looking for a fun spring getaway in Florida, you must do this wonderful road trip from Miami to Key West. Easily done as a day trip it's better to take your time and enjoy the special nuances of each of the islands you visit on the way to the tip at Key West. Outdoor and recreation lovers will enjoy all the fantastic opportunities to be in and around the waters of the Florida Keys. The best part is getting to Key West and enjoying all of the historic, culture and of course foods of this electic and colorful city on the southernmost tip of the continental United States. Check out more images and details to my post on a Key West road trip here for more inspiration.
Please Pin This For Later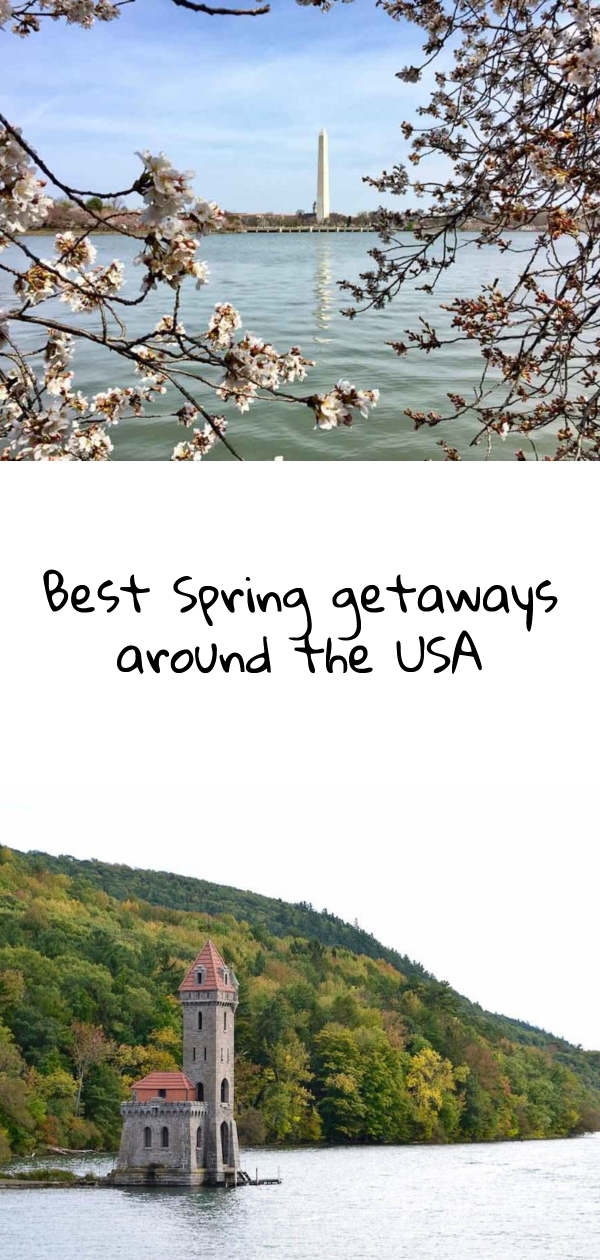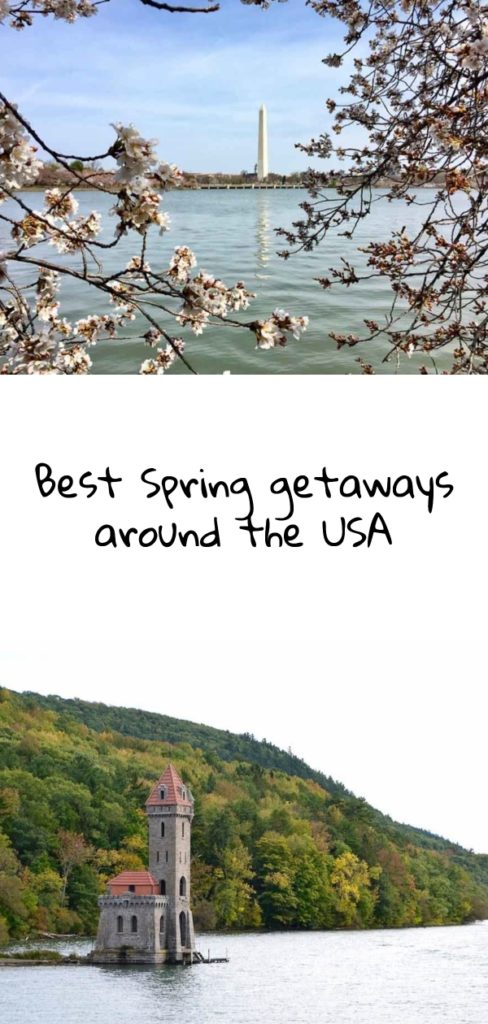 Thanks for visiting today and checking out this post on the Best spring breaks USA. If you enjoyed the images and post, could you please share it with any of the social media buttons located around the post.
If you like what you see, come and check out my other social media channels for more updates, including Instagram, Pinterest and Twitter
Disclosure – There are affiliates links on this posts which provide a small commission to support this site at no extra cost to you. Thank you for reading, and happy travels