Cool designs at Cornerstone
I love to visit well designed and aesthetically beautiful architecture, public spaces, gardens and environments that are well thought out and visually stimulating.  One of my favorite places to visit in Sonoma, California is Cornerstone – a creative site filled with imagination and delightful spaces.  Conceptualized initially as an exhibit space for avant-garde design,  garden installations, and art mixed in with inventive galleries and shops. The center has evolved ever since into a cool and design centric place where collaborations of art, design, gardening, food and wine merge with a positive synergy and direction.
Along with all the gorgeous exterior spaces, beautiful art installations, delicious wine tasting and trendy boutiques, the entire experience is well curated and entertaining.  There are so many visual and sensory  delights to experiences. I also loved visiting each gallery or nitch boutiques carrying the unusual and truly unique like:  imported antique treasure and home-wares, well designed objects and art curiosities, garden centric shops and floral studios, and food and wine venues.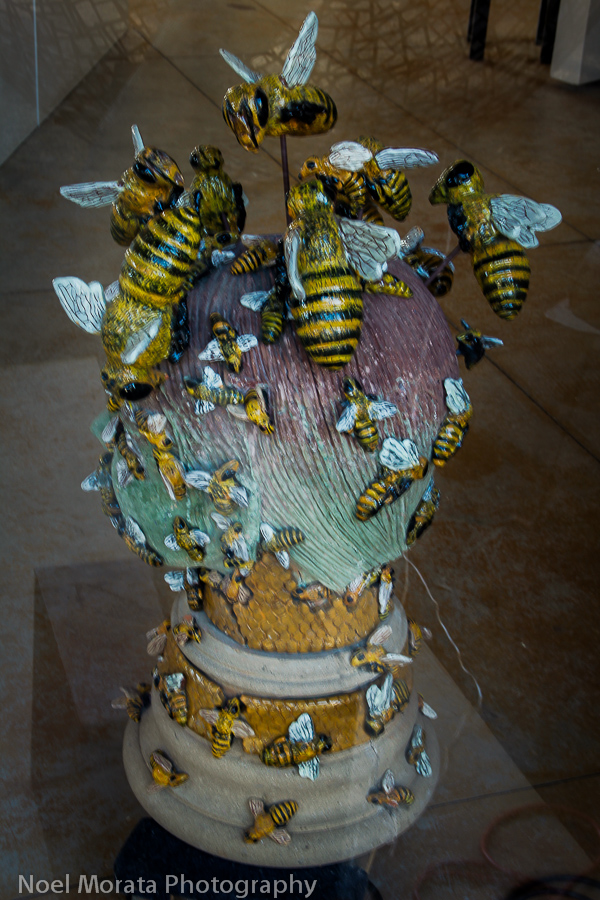 There is always art on display everywhere at Cornerstone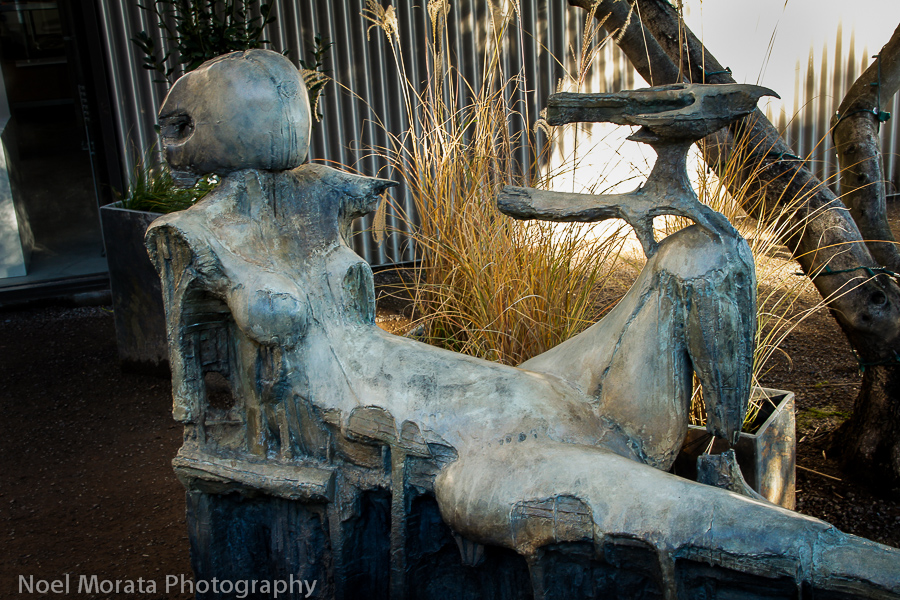 Cornerstone Design Savy
Walking around outside the galleries, on the walkways and in the gardens, you may just happen upon some beautiful artwork or  sculpture and even some whimsical  or quirky objects to make you smile and enjoy the moment. It's fun to just happen on the many unexpected displays along the walkways and makes it a very entertaining process of not knowing what is just around the corner and may be a surprising encounter. Cornerstone is very unique in creating that type of experience and maximizing the complete scale of design and large installation to make an immediate impression and want you to spend more time visiting each place. If you enjoy beautiful design-focused environments from interior to exterior, the fine details to large-scale installations, cool antiques to leading design – you will definitely enjoy spending a morning if not all day exploring all the wonderful sights and galleries there.
Galleries designed with beautiful vignettes like this collection of praying buddhas below
In my earlier post, I showed you the gardens around Cornerstone  with the designer showcases and displays. The gardens are  inspiring to visit in person, but if you don't have time just take a look at my earlier post showcasing the designs and the inventive use of man-made materials combined with the organic to creative some stunning installations.
Smaller scale garden sculpture ready for your purchase.
There are unusual and interactive displays like this installation below that you can approach
through some railroad ties.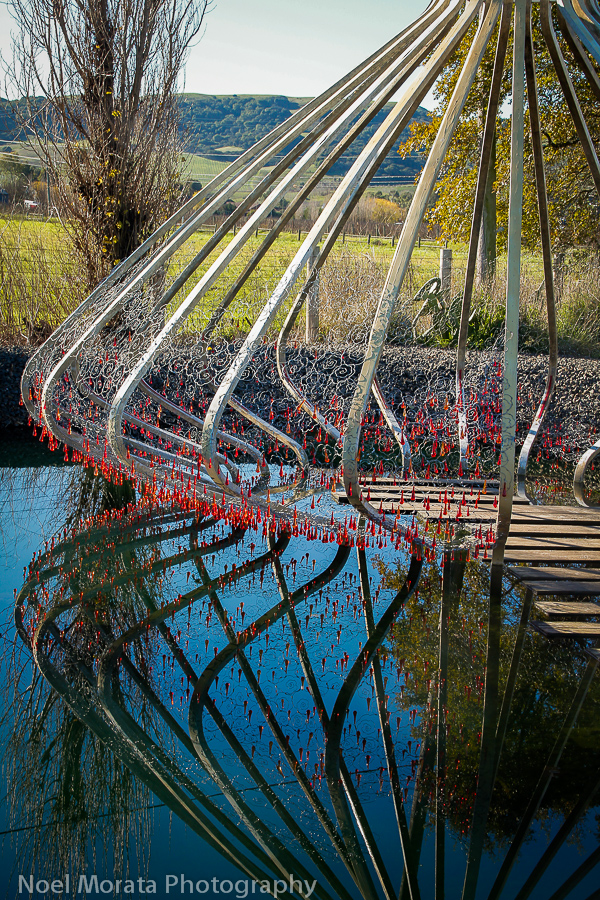 Mundane materials like galvanized metal, wire mesh and rocks are creatively presented in new
fashion.
If you do go here are more details
Location : 23570 Arnold Drive,  Sonoma, California
Hours are 10am to 5pm daily
Contact : (707) 933-3010
Website : http://www.cornerstonegardens.com/
If you enjoyed reading this post, please help me to share this with any of the social media buttons on the post and if you could like my Facebook page on the sidebar – I have more images, interesting and cool things to share on my page.
Linking to Inspire me Tuesday,  The Scoop, Wow us Wednesdays, Open House Party, Homework Wednesday, Home and Garden Thursday, Pret A Vivre