Welcome to Travel Photo Mondays
It's Monday morning, time to enjoy some gorgeous travel photography and inspiration from around the world. Let's banish those Monday blues by sharing gorgeous imagery and story telling.
Cornerstone gardens and design
Today I'm taking you to one of my favorite spots in Sonoma, California called Cornerstone – a very cool garden/design center, and unique destination attraction just outside of the town of Sonoma in wine country.  Conceptualized initially as an exhibit space for avant-garde and leading garden design and art, the center is a magnificent mixture of design focused shops, galleries and lifestyle boutiques.  Cornerstone incorporates the best of wine country lifestyle to include: imaginative cafes, wine tasting rooms, wedding and educational facilities, design galleries and studios, antique stores, and a mix of home furnishing and garden based shops.
First lets take a look at some of the really cool garden installments: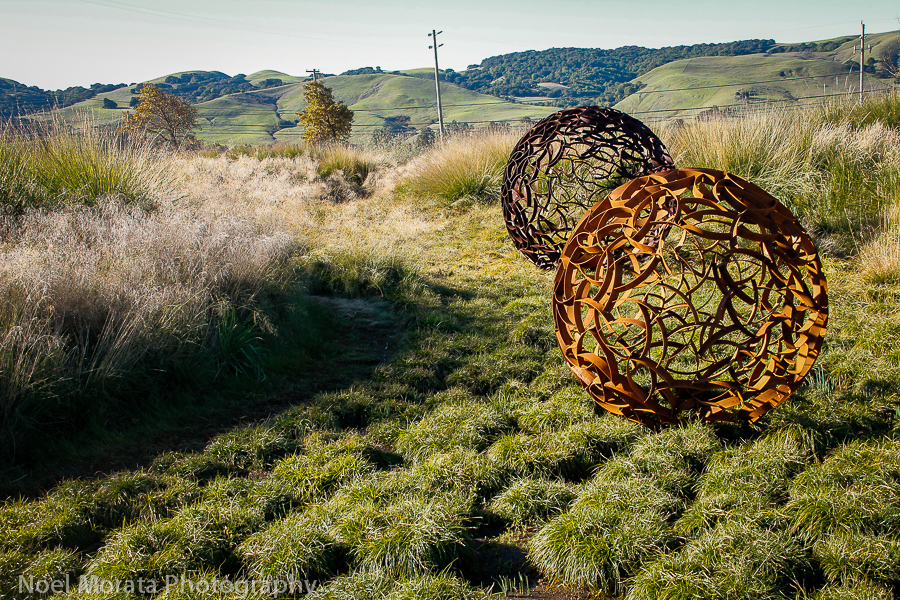 Above is a simple grass meadow created with various California wild grasses and rounded sculptures adorning the mowed pathways … simple and yet cool don't you think?
 An eclectic planting mixed of agaves and grass mixed in with sculpture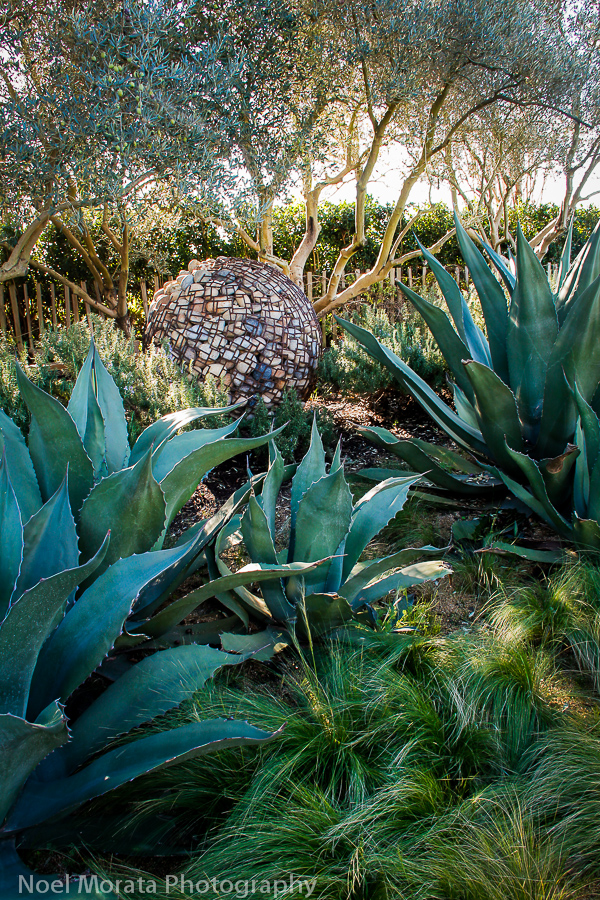 Ceramic bamboo art canes between the rose beds
 Hard lines of the agave cactus contrasting with soft feather grass
 Inventive wire and stone fences create interesting divisions between
open spaces and gardening zones where a stand of artichokes are ready to
flower.
  Cool design
The show gardens are quite exceptional and lovingly maintained. Designed by well-known landscape designers and installation artists – the various garden rooms represent a who's who of famous personalities in the design and landscaping world. Cornerstone also offers an ongoing series of design and garden focused events, seminars and design or architectural activities. Currently, Cornerstone gardens are touted as the premiere center and fusion of art, architecture, design and landscape in California if not the United States, making it is worth a visit for visitors that admire and gravitate to aesthetics and design focused environments .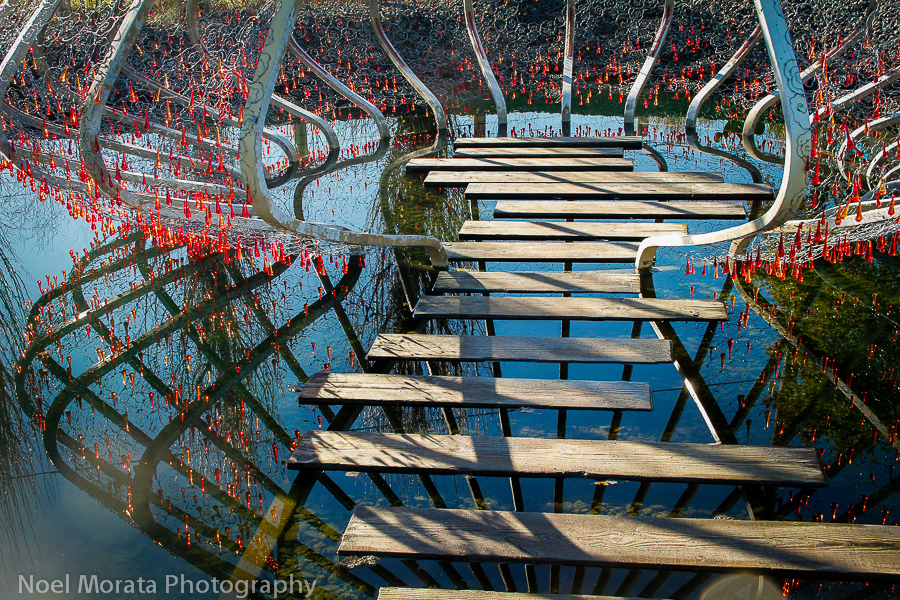 Above, an art installation you walk through rough timbers in a pond presents a precarious sensory experience.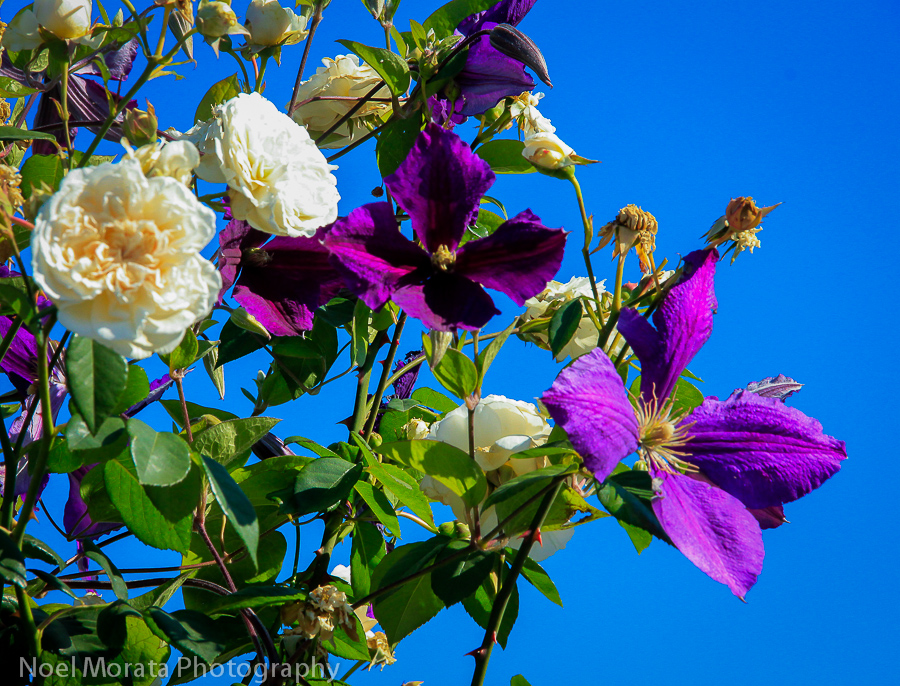 It's easy to spend a pleasant morning or even most of the day  enjoying the magnificent garden installations and galleries at Cornerstone in Sonoma. In an up-coming post, I'll focus on some more of the design galleries and cool shops at Cornerstone that make this place worth visiting if you plan on going visiting Sonoma. Meanwhile, please come and visit these other bloggers below sharing their photo essays.
If you like this post, please consider subscribing to the blog via RSS feed or by email  below – also 'like' my Facebook page on the sidebar, I show more images, tips and inspiration on my Facebook page, come and visit!
[inlinkz_linkup id=317339]