Experience Halloween celebrations around the world
Hard to believe that Halloween celebrations now happen around the world with parades, festivals and dress up events that originally where more American focused but with other cultures adding their own twist and fun celebrations, you can actually enjoy these Halloween festivities around the world. I've ask a few travel writers and bloggers to share their favorite places that celebrate the holiday and similar cultural events that also happen around the same time like Day of the Dead festivals in Mexico area.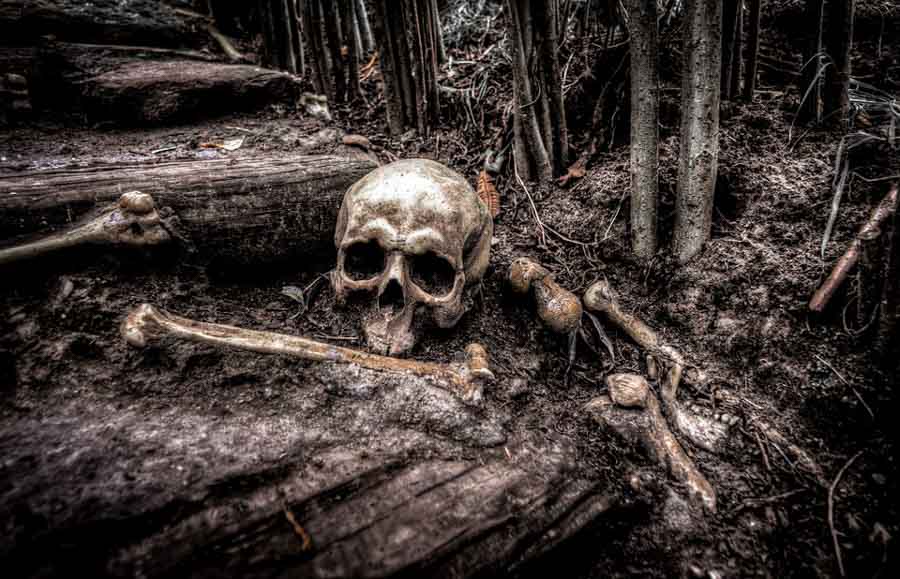 Halloween in the USA and Canada
The bulk of Halloween celebrations happen in the United States with a variety of haunted houses, parades, events and the typical trick or treaters visiting homes in costumes and looking for delicious candies for their efforts in dressing up. Check out these fabulous Halloween celebrations happening in the USA now.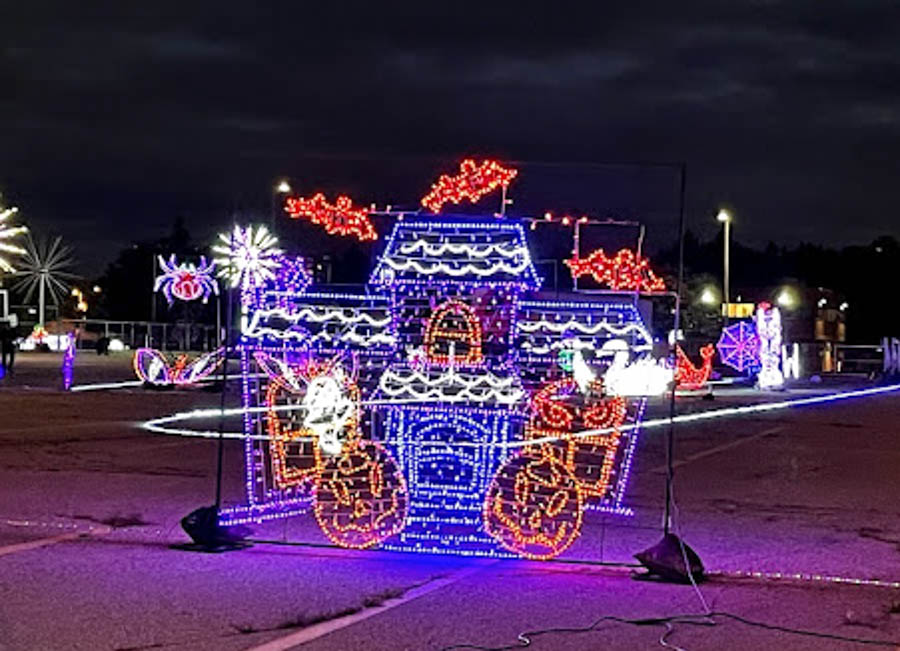 Halloween in Toronto
Halloween in the Greater Toronto Area normally includes a wide variety of activities for kids and adults including trick or treating, pumpkin picking, or Halloween festivals. However with Covid came a new type of entertainment featuring Halloween Drive Thru Light Shows. Many different organizations have created beautiful displays of Halloween lights for families to drive thru and enjoy with profits being donated to charity. 
As the weather changes and gets cooler, parents are looking for different ways to keep the kids entertained, and you should consider checking out a Drive Thru Holiday Light Show that is sure to keep the kids excited about the holidays. These amazing light shows have created fun holiday activities that allow you to socially distance and keep each other safe. 
Experience one of the largest Halloween Drive Thru Light Events in the Greater Toronto Area that features 1.5 million lights, 3D displays, all synchronized to your favourite Halloween tunes as you drive through the 2km pathway and enjoy all the Halloween lights. Turn up the volume, roll down the windows and enjoy the crisp fall air and the amazing Halloween Light Displays including haunted houses, witches, pumpkins, skeletons and much more! Make the trip even more enjoyable by grabbing a Halloween treat to enjoy during the ride, we choose pumpkin donuts to enjoy!
Check out Katie's post on a holiday rive thru and walk thru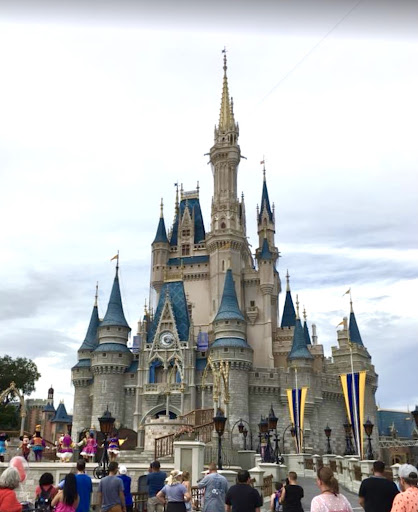 Halloween at Disneyland
This year Mickey's Not So Scary Halloween Party will be replaced by the all new after-hours Boo Bash. While Halloween of course is October 31st, Walt Disney World provides a special Halloween celebration at the Magic Kingdom many evenings in 2021, from August 10 until October 31. This celebration is called "Boo Bash."
The three hour ticketed event will take place after the pack closes and include special themed music, decorations, food offerings and entertainment. The annual Mickey's Not So Scary Halloween Party was cancelled in 2020 at Magic Kingdom due to COVID-19. With public health regulations Boo Bash is a safer way of celebrating. You must purchase a ticket specifically for the event, a regular admission ticket will not gain you access.
Attractions and rides will be open for the after-hours event with adults and kids permitted to wear costumes for the Halloween party. Boo Bash offers free trick or treating at various locations around the park. 
It's a limited ticket event and it's such a different experience compared to a regular day at the parks. It's well worth the money and you will certainly have a good time, especially if you're one that really enjoys the Halloween Season. 
Adrienne Carrie Hubbard with Hubbardfamilytravels.com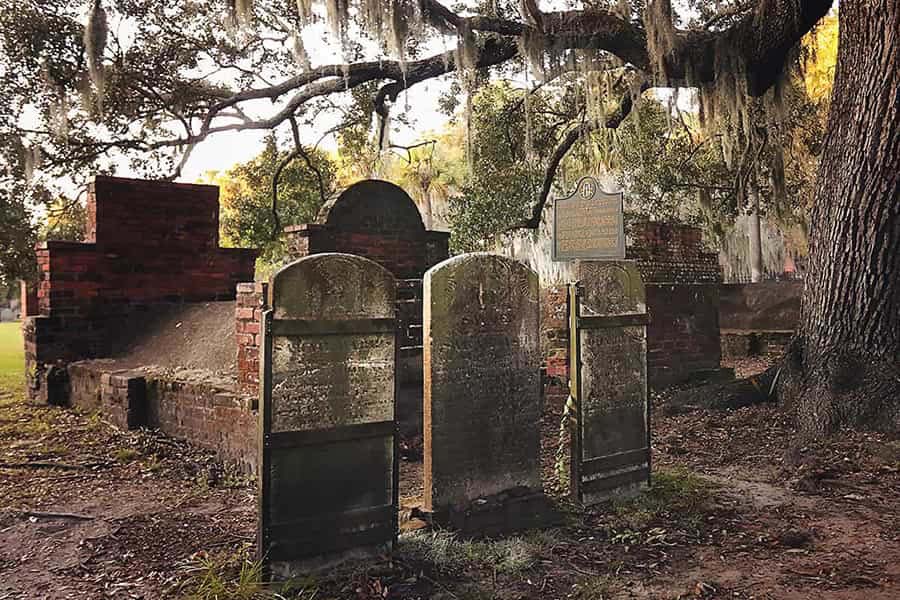 Savannah at Halloween
Did you know Savannah is considered one of the most haunted places in America? Savannahians celebrate their ghosts year-round, too – not just on Halloween! It's practically a rite of passage for visitors to check out the city's spooky cemeteries and venture out on a ghost tour while in the area.  
 Savannah is also one of only a handful of cities in the U.S. with an open container zone, which means visitors can wander around with a "To Go" cup full of alcohol while exploring the Historic District.
 With such a strong love for boos and booze, it should come as no surprise that there are plenty of epic ways to celebrate Halloween in Savannah. The late-night walking ghost tours along the Historic District's old cobblestone streets are usually the spookiest. Visitors can also opt for a haunted trolley tour or even ride around the city in an old hearse. For a truly terrifying experience, try a late-night lock-in at the Sorrel-Weed House, where guests are provided with equipment to investigate the property for paranormal activity.
 For those who prefer their spirits of the liquid variety, Nightmare on Congress is a popular pub crawl that hits up some of the Historic District's hottest bars and offers cash prizes for the best costumes.
 The three most well known cemeteries in Savannah are Bonaventure Cemetery, Colonial Park, and Laurel Grove. Many of the ghost tours stop by Colonial Park to spook tourists with its stories of hoodoo, desecrated graves, and misplaced bodies.
 Savannah is also known for its many haunted houses, restaurants, and hotels. The skeletal remains of a murder victim were discovered between the walls of the Foley House when the inn was undergoing renovation, while the bones of Civil War soldiers have reportedly been discovered at The Marshall House. The Pirates' House restaurant is reportedly haunted by the spirit of shanghaied sailors. 
Erin with Savannah First Timer's Guide.com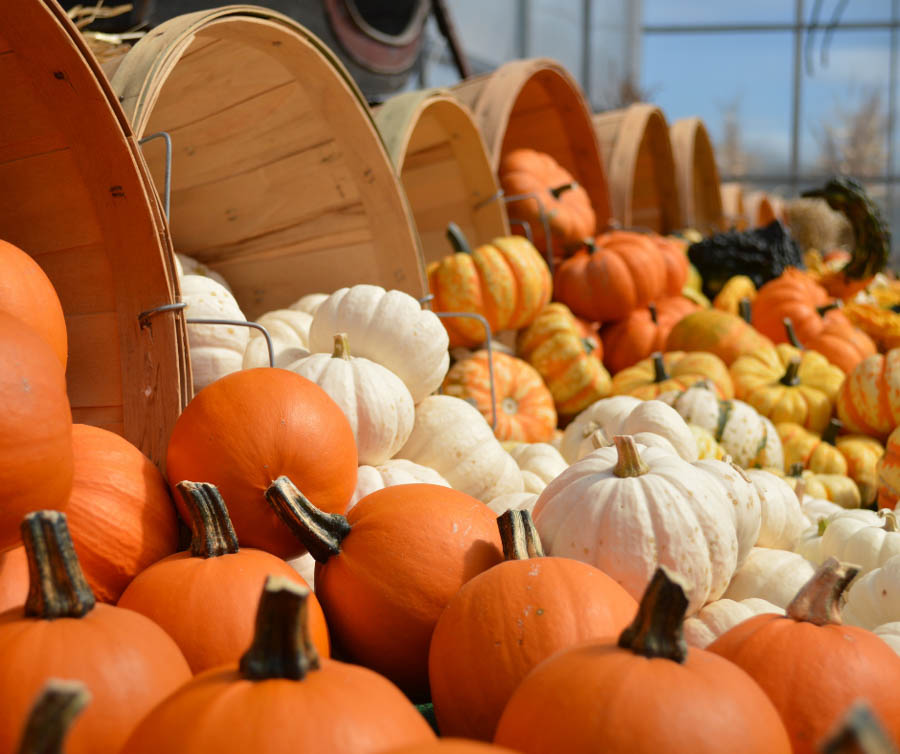 Utah Halloween celebrations
One of the best venues is Cornbelly's located in Lehi, UT.  It has it all! There is a corn maze (turns haunted at night). They have hayrides, games, bounce houses, One of the best places to celebrate Halloween is Utah.  You might not think of Utah as having a haunted history or mysterious aura of the unknown, but Utah knows how to have fun during the Halloween season.
Utah in Fall
is the best time to visit.  The weather is nice – not too hot and not too cold.  There are plenty of pumpkin patches, corn mazes, and haunted houses to check out. You can easily spend an entire day enjoying all the fall activities.
Did you know that Salt Lake City has some of the best haunted houses in the United States?  If you like the scary side of Halloween, both Fear Factory and Castle of Chaos have been ranked by USA Today and the Travel Channel.  These venues are terrifying!
Do you love witches? Gardner Village is the place to go.  The witches come out during October.  There are over 20 displays of witches throughout the property.  You can go on a scavenger hunt and then stop by the bakery located on site to get a cookie when you finish.  This is a free activity that is fun for the whole family.  There are also other witch activities  throughout the month.
Utah is a great place to celebrate Halloween!
Lisa with planningaway.com
Halloween celebrated in Europe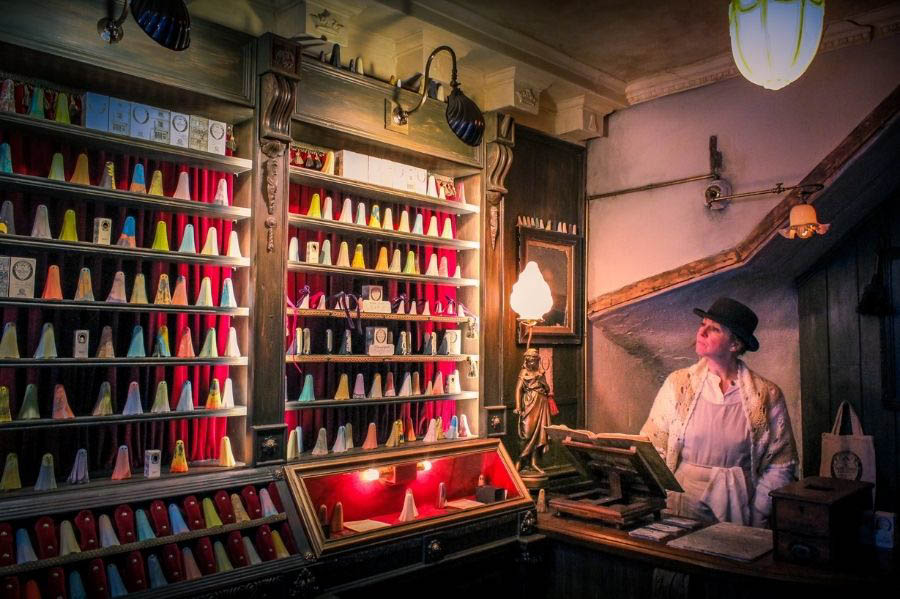 York England during Halloween
The historic city of York in England is the ideal place to celebrate Halloween. Dubbed the 'city of a thousand ghosts,' York is renowned for its spooky experiences. Here's why you should visit York this Halloween.
Since York is home to so many ghosts, why not introduce yourself to some of the phantom residents? You can take a guided evening Ghost Walk throughout the city and hear the stories of past York inhabitants who never left. But if you don't fancy coming face to face with York's ghosts, you can seek out the spooky black cats of the city instead on the self-guided York Cat Trail.
If you want to learn more about York's most notorious figures, York Dungeon is the place to go! This attraction is dedicated to telling the stories of York's shadier characters including highwayman Dick Turpin and the infamous Guy Fawkes. Become personally acquainted with these historic figures by learning their histories through immersive sets and live actors.
One of the most popular Halloween events in York happens at York Maze. Hallowscream is a thrilling adventure featuring five themed scare houses and over 100 live actors. Get ready for the fright of your life as you navigate your way through the houses of horrors. Are you brave enough?
And if you're looking for the perfect souvenir to commemorate your visit, take a stroll along the Shambles. In this crooked medieval street, you'll find a souvenir shop like no other. You can choose your own spook to take home from the York Ghost Merchant.
Hannah Ackroyd with Get Lost Travel Blog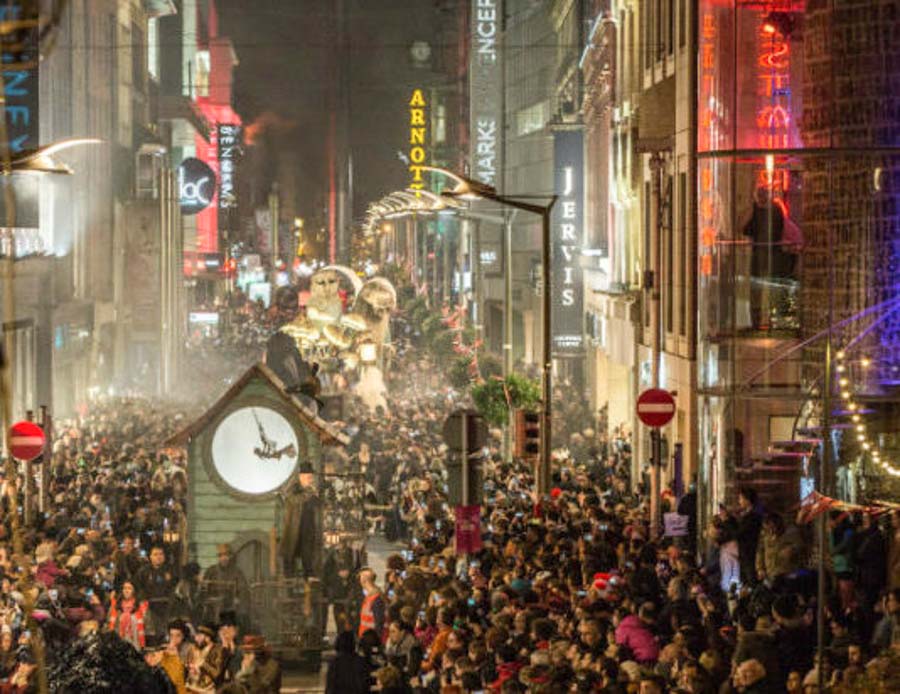 Dublin for Halloween
Did you know that Halloween originated in Ireland? Samhain was an ancient pagan festival to celebrate the start of the winter more than 3000 years ago, followed by All Hallow's Eve, the night of all souls, or Halloween. Halloween in Dublin is quite spectacular and worth a visit at this time of the year.
As the home of Halloween, Ireland has no shortage of ways to celebrate it, especially in Dublin. First and foremost, the Bram Stoker festival usually runs for 4 days with plenty of activities like vampire discos, a light show at Grand Canal, and many other events around St Patrick's Cathedral. Empty churches and haunted castles are literally terrifying! You can also get spooked on a Ghost Bus Tour, a visual and theatrical experience through Dublin's gruesome past. Most pubs in Dublin are also celebrating Halloween, and some of them are even haunted, such as Lanigan's or the Brazen Head.
While there is so many things to do in Dublin, events like Halloween is very popular and worth traveling to the city to celebrate. This year, all Halloween events will be going through as COVID-19 stabilizes in Ireland and the rest of the European Union.
Recommended by Offbeat Escapades.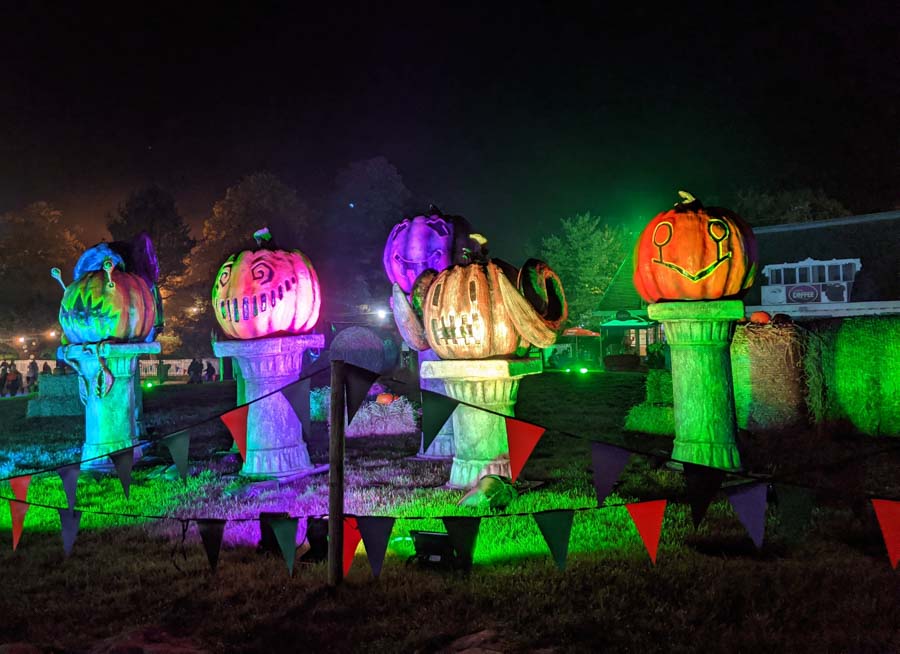 Alton Towers for Halloween in Staffordshire
If you're looking for a hair-raising Halloween, then spend it at one of the best Theme Parks in Europe. Alton Towers is in Staffordshire in the Midlands region of England. In the run up to Halloween, the park transforms into a spooky wonderland that is fantastic for adults and children alike. Pop up Halloween attractions and features appear throughout the grounds and special scare mazes add new dimensions to your trip. Best of all, the rides and attractions are open until late in the evening and they're always scarier in the dark!
Unique to Alton Towers is the already creepy old mansion house in the centre of the grounds. There are also woodlands and lakes filled with ghosts and ghouls and eerie noises that will certainly surprise you.
Beyond the scare mazes and freakish street walkers you have some of the best rollercoasters in the world to experience. In fact, Alton Towers has introduced many 'firsts' to the roller coaster scene. For example, Oblivion was the world's first vertical drop roller coaster, and it still exists in the park today. Other great thrill rides are the Smiler, Nemesis, Air or Thirt33n (which is a particularly great ride for Halloween!).
Scarefest at Alton Towers certainly makes a great Halloween experience, particularly if you opt into the terrifying mazes.
Recommended by Kerry Hanson from VeggTravel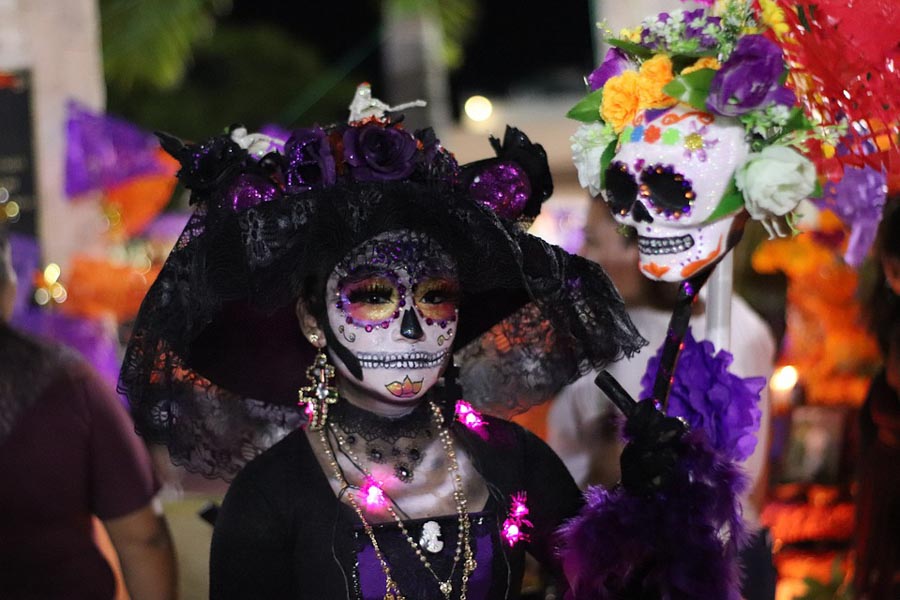 Madrid for Halloween
Madrid is a fantastic city to visit during Halloween. The city is very multi-cultural so there are several approaches to Halloween throughout the city. The Mexican community celebrates the Dia de Los Muertos around the same time as Halloween which includes decorations with skulls, flowers and beautiful altars. Since most of these events are hosted by the Mexico House for free this is a great
budget-friendly activity in Madrid.
Of course, more traditional Halloween celebrations also take place. The event has grown steadily over the years and is now Madrid's second-most popular club night. There are events across several days where people dress up to go to bars and clubs. Locations like Kapital, Fabrik or SoHo host lavish parties with thousands of attendees. Due to Covid there are still restrictions in place but Madrid's nightlife has recently opened up considerably and a lot of venues are almost back to normal. There are still some restrictions regarding how many people are allowed to enter venues though so make sure to buy tickets as soon as possible as they sell out very quickly. There are also less nightlife oriented activities such as the Panic bus which takes visitors around Madrid with horror actors and lots of scary adventures.
Victoria with Guide Your Travel.com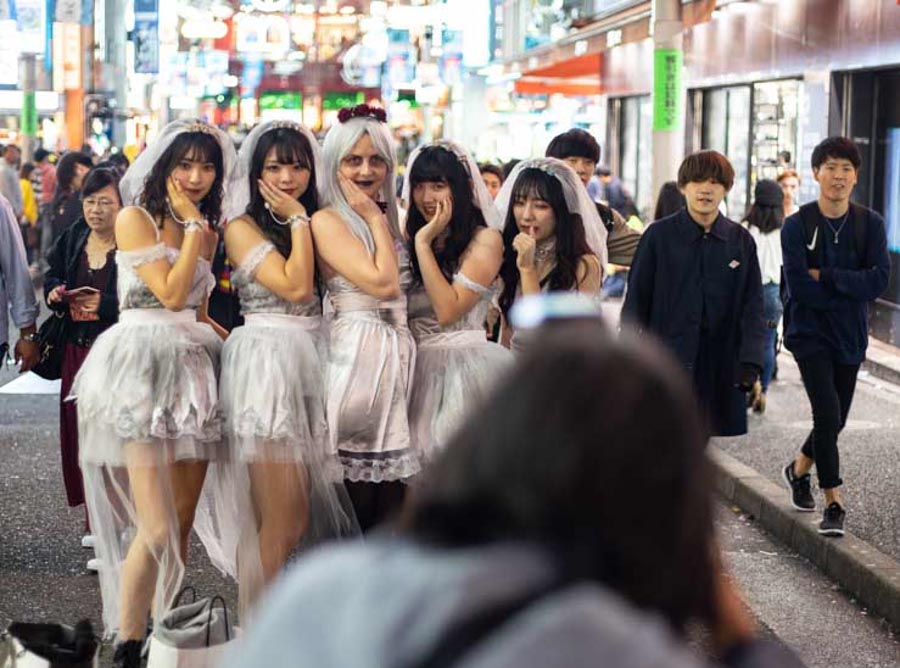 Halloween in Japan
You might be surprised to learn that Halloween is celebrated in a big way in Japan, particularly in large cities like Tokyo. It used to be a holiday that was more or less celebrated only at Tokyo Disneyland and by foreign residents missing festivities back home, who would make their own fun by going out drinking in costume.
Nowadays, and especially over the past decade or so, Tokyo has become one of the most sought-after Halloween destinations in the world, with many tourists aiming to time their visits to be part of the spectacle. While there are all manner of Halloween events, parades and themed cafe offerings, it is the iconic street parties, particularly around Shibuya and the infamous Shibuya Scramble Crossing, that have taken Japan's Halloween status to a whole other level. Prior to the pandemic, this one street party attracted more than one million people each year!
Interestingly, this was never an organized event; people just started showing up in costume and wandering the streets. Every year, the number of people increased until authorities had no choice but to start managing the event by closing the surrounding roads and having police manage crowds. Halloween in Shibuya has become so huge that it now takes place over a number of days, including the days over the closest weekend and on the night of Halloween itself.
Expect an incredibly jovial atmosphere with strangers becoming instant friends as everyone costume spots and runs up to their favorites to ask for photos. If you find someone with the same costume, it's a cause for celebration and of course more photo-taking!
During the pandemic, the event has gone online with entertainment on virtual stages via a Japanese social media platform. This year, there is a new feature that allows participants to walk around a virtual Shibuya using their very own 3D avatar, which can be created via an app or dedicated body scanning booths in Shibuya and Ginza.
Jessica Korteman, Japanese Food Guide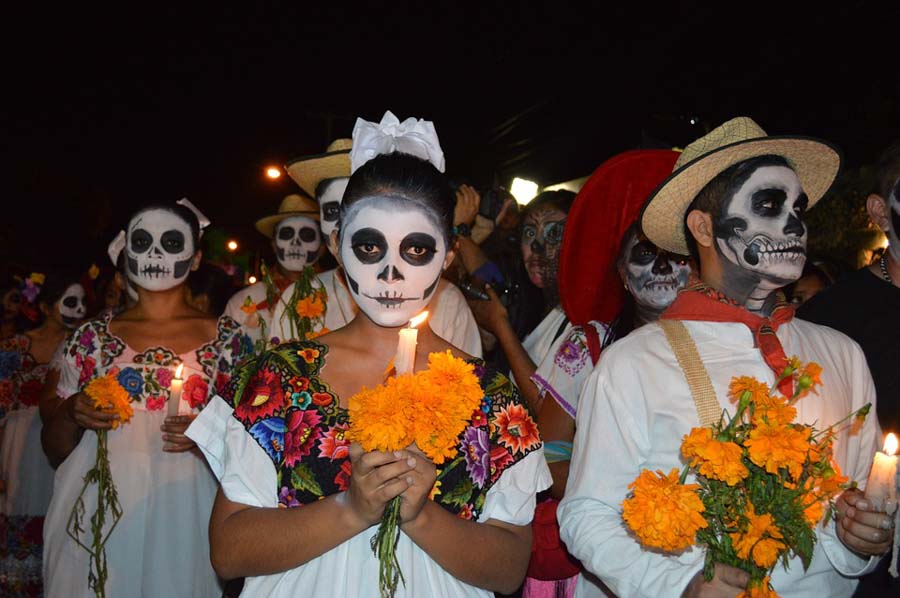 Day of the Dead celebrations in Mexico
The day after Halloween, Mexico and a few other countries celebrate the Day of the Dead typically on November 1st. This day celebrates the dead of close family and friends visiting cemeteries to visit, eat and also celebrate the dead in a variety of parades, shows and dedication altars in rich details, flowers and other ornate designs. Here are some fantastic Day of the Dead Celebrations that Happen mostly in Mexico.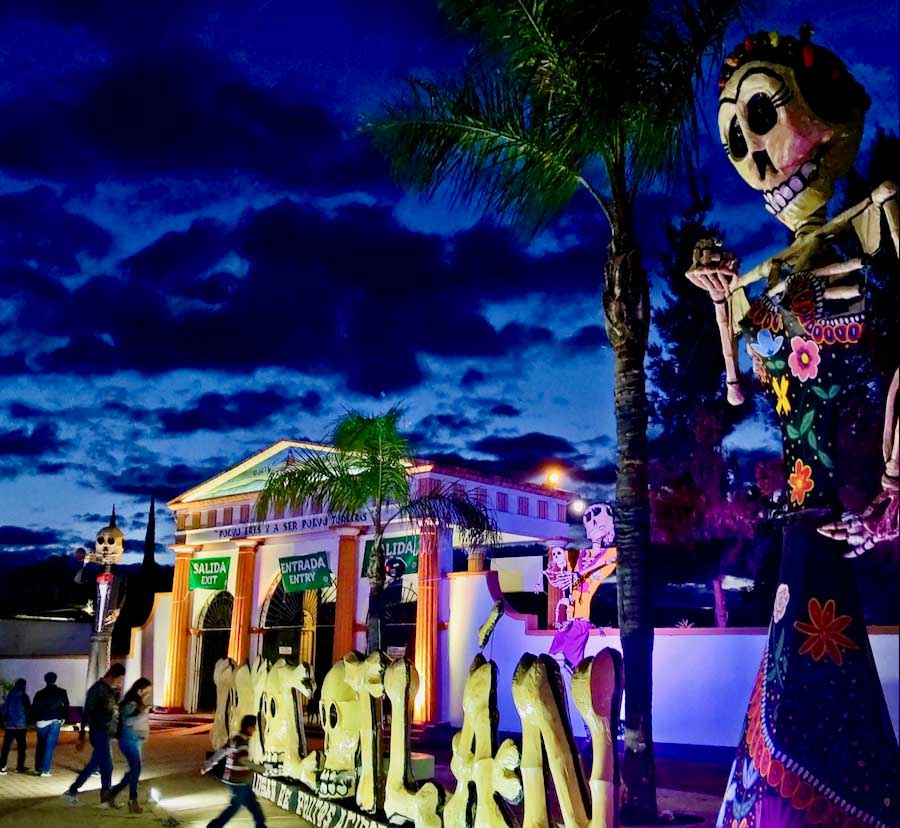 Oaxaca Day of the Dead celebrations
Día de Muertos, or Day of the Dead in English, is a Mexican festival that remembers and celebrates the dead. The festival is rooted in the Catholic celebration of All Hallow's Day which is also the precursor to America's Halloween.
The Day of the Dead is a vibrant and joyous event celebrating the life of those who have passed. However, it is also a time of ritual, a time for families to reconnect and share memories of loved ones.
The best place to experience this Mexican tradition is in Oaxaca, Mexico's southern region where the festival was said to have originated. Activities to participate in during this festive time include enjoying a comparsa, community-organized parades including musicians, dancing, and elaborate and colorful costumes; a trip to the cemetery to observe families celebrating and remembering their loved ones; and having your face painted on the crowded streets.
Oaxaca is a great place to visit at any time of the year, but the town truly comes to life during this special holiday season. Those considering visiting during 2021 should be mindful of travel restrictions, local communities and be conscious and considerate of safety precautions in place. Currently, Oaxaca is designated "yellow" under the Mexican federal stoplight system. Under this designation, public spaces may open at normal capacity while enclosed public spaces can open with reduced capacity.
Kelli with The Vanabond Tales.com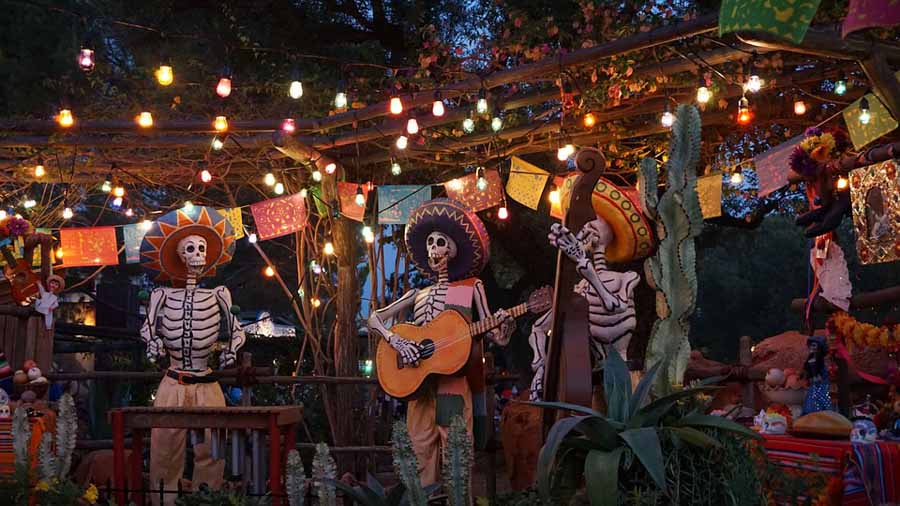 Hanal Pixan: Mayan Day of the Dead Celebration
While many are familiar with Mexico's Día de Muertos, or Day of the Dead, not everyone knows much about it beyond the face painting and sugar skulls.
For example, Day of the Dead is more connected to Mexico's Aztecs, while a similar celebration called Hanal Pixan (pronounced ha-nal pick-shawn) is the Mayan version of this same holiday.
Both Hanal Pixan and Día de los Muertos are among the best Mexico culture traditions, which attract thousands of visitors each year. The best place to experience Hanal Pixal is in the Yucatan Peninsula, where many Mayans live.
The city of Mérida, Mexico, known as the Cultural Capital of the Yucatan, has the biggest Hanal Pixan celebration in the Yucatan. It takes place in late-October.
Both Hanal Pixan and Día de Muertos are holidays meant to celebrate our departed loved ones; in fact, hanal pixan means "food for the souls" in Maya. Hanal Pixan looks similar to Day of the Dead in that elaborate ofrendas (altars) are set up in the streets in front of people's homes.
However, the main event in Merida is the Paseo de Animas (Parade of Souls). It is a procession that takes place each year in Downtown Merida on October 31.
During the procession, thousands of locals and visitors walk silently through the city to the Cementerio General (Main Cemetery); each holding a candle with their face painted as a skull.
The celebration has been scaled back because of Covid, but when it's in full swing, this is a very festive holiday. Besides the parade, there's live music and dancing in the streets, special foods to eat like pan de muerto and pib, and more.
Contributed by Shelley or Travel Mexico Solo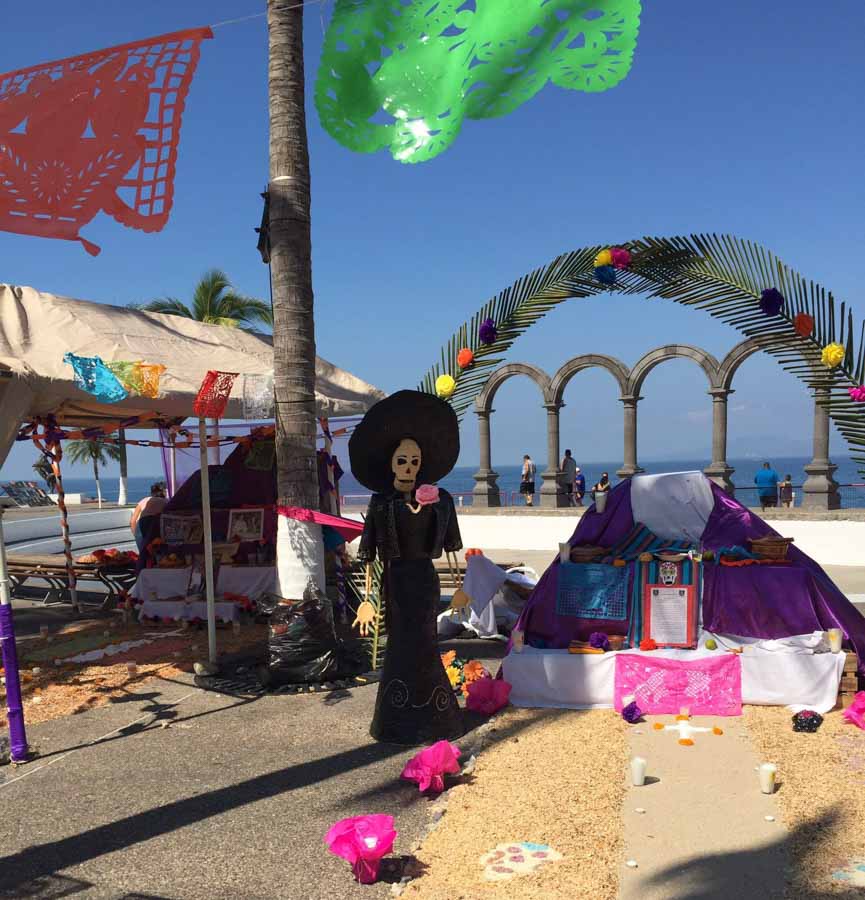 Day of the Dead in Puerto Vallarta, Mexico
Day of the Dead celebrations at Puerto Vallarta is always a popular holiday for both locals and tourists visiting at this time of the year for celebrations around the city. This starts on the evening of November 1st and lasts all week long. The most popular and colorful displays of altars are all along the Malecon with large and elaborate and colorful displays you can enjoy, a big street parade that starts at the cemetery and goes down the main drag on the Malecon.
Even though Day of the Dead celebrations are mostly about families visiting the graves of loved ones and decorating their plots and spending time there, they also love to celebrate with foods, parties and heading into town for the big parade, shows and the special and decorated altars or tributes (called ofrendas) in their homes and also in public places, squares and also along the Malecon areas located all around the city. For tourism in PV, there are lots of decorations at restaurants and other tourist venues along with shows, contest and events celebrating Day of the Dead in many establishments around the city happening all week.
.Noel with Visit California and Beyond
Have you participated in Halloween in other locations?
Please share your thoughts and other recommendations in the comments below with your tips and suggestions for additional Halloween holiday celebrations that we missed above.
Thanks for visiting today and checking out this post on Halloween around the world. I hope you are inspired to plan a visit and enjoy these wonderful attractions and activities. If you enjoyed the images and post, could you please share it with any of the social media buttons located around the post.