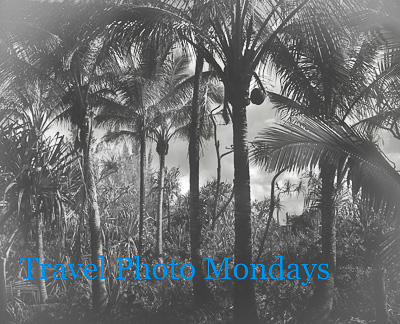 Kings Landing Hawaii – Travel Photo Mondays
It's Monday morning, time to enjoy some gorgeous travel photography and inspiration from around the world. Let's banish those Monday blues by sharing gorgeous imagery and story telling
Today, let's go visit another beautiful area in East Hawaii, one of my favorite beaches is called Kings Landing in the Puna District. I've only been to this beach once since it is on private property and access through the shoreline an extremely difficult four-hour hike in one direction. The reason it's a special place because of the green sand interspersed along the rocky beach. The green sand is composed of olivine crystals which develop from erosion of basalt lava flows and end up along the shorelines due to its heavier weight to black lava rock. It is a common mineral found in lava formations and is one of the first crystal to start forming once the hot magma starts to cool off. In Hawaii these crystals are also called 'Hawaiian diamonds' by the locals in the area.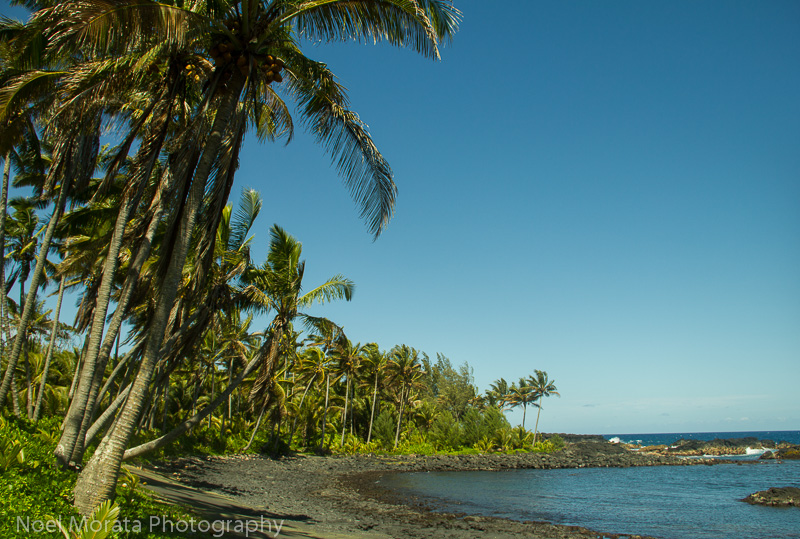 The sheltered bay is a favorite spot for sea life including green honu (turtles) and the rare Hawaiian monk seal. Known to the native Hawaiians as ʻIlio-holo-i-ka-uaua, or "dog that runs in rough water," the seals find refuge in the little lagoon fronting the beach with little intrusion from human activity.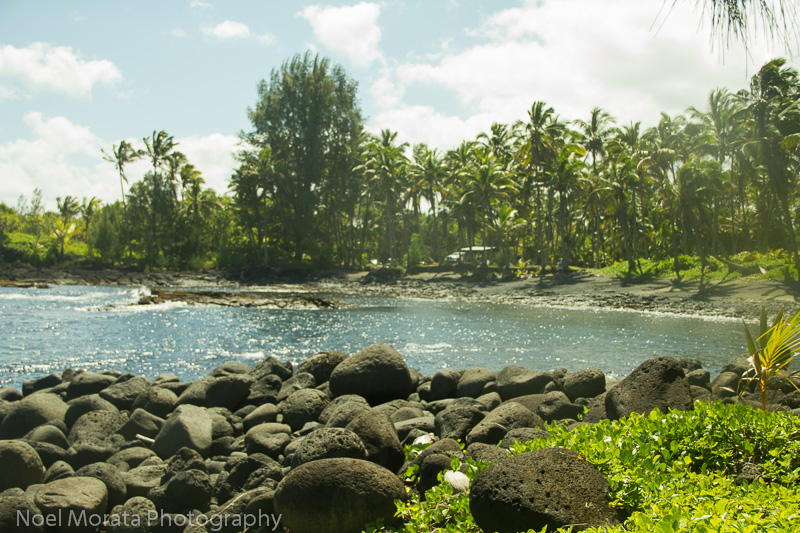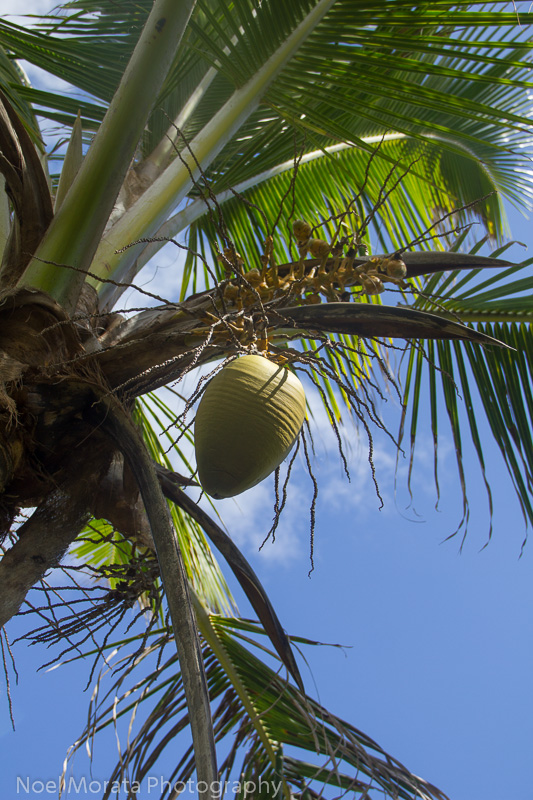 Many coconuts trees with fresh coconuts available for the picking
In the late afternoon light, the sun actually makes the olivine glow into a more metallic green-gold color which is quite dramatic and beautiful to see. Here is a better detail shot of the green crystals below, gorgeous don't you think?
Thanks so much for coming to visit Travel Photo Mondays and visiting this beautiful green sand beach in East Hawaii. Come and enjoy some of these other bloggers from around that world showing you some beautiful imagery.
If you like this post on Kings Landing Hawaii – Travel Photo Mondays, please consider subscribing to the blog below – also please do share the post with any of the social media buttons all around the post. Thank you for visiting.