Looking for an amazing romantic getaway or Valentines idea to take that special someone around the USA? Then check out all these wonderful suggestions of places to visit from travel bloggers and journalists of special places around the United States or a quick plane ride to visit. Hopefully this will inspire you to book a fantastic getaway vacation for that special someone in your life to enjoy a romantic getaway.
Where to go for a quick romantic getaway around the USA (updated 2023)
With so many amazing places to explore around the USA, it's easy to find some fantastic getaways to enjoy the weekend with your Valentines. Check out all these inspiring places broken down into regions from the East Coast to the West coast of the country. Hopefully some are just a short drive away from you to book a romantic weekend for the Valentine season, but act quick, it's just around the corner until Valentine's Day.
If you are looking for a spectacular getaway experience around the USA, consider some of these fabulous places to visit below.
Romantic Valentines at East Coast destinations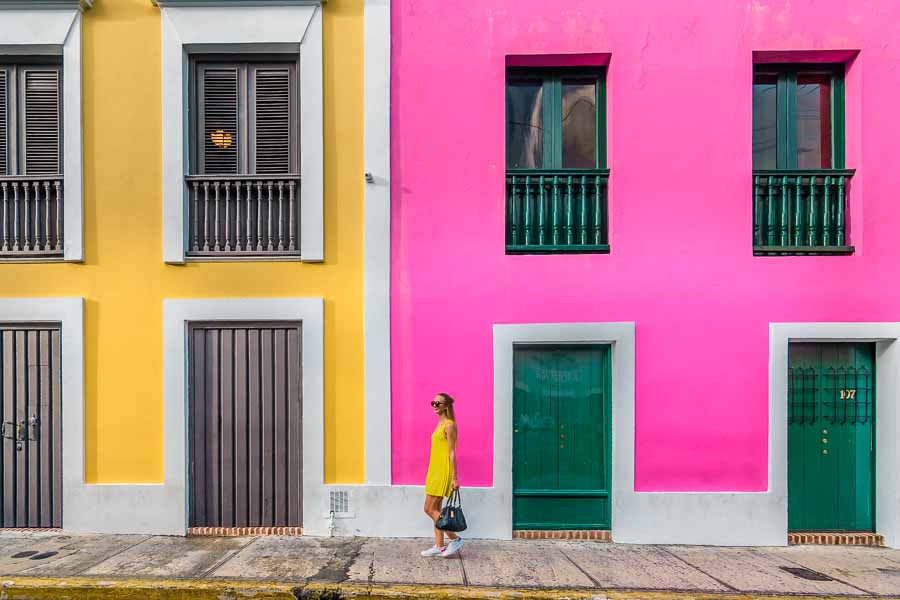 San Juan for a romantic getaway
San Juan is a very unique city in the US due to it's latin influence. Most locals speak Spanish, and while they do speak English as well, the general feeling of traveling around Puerto Rico is not that you're in the US. It feels quite exotic, which is further added by the warm temperatures year round, paradise beaches, palm trees and even one of the wettest jungles in the World, El Yunque.
Old San Juan have some impressive Colonial architecture and there are many local restaurants serving Puerto Rican specialities. What makes it perfect as a destination for romance is the fact of the feeling of being abroad, while still being in the US and the abundance of charming stores and cafes as well as colorful houses everywhere.
If one wants to spend the day on a paradise Island, just take the boat to Vieques or Culebra for some of the most Beautiful places in the World. Go snorkeling or just relax the two of you and bring some delicious snacks and drinks to the beach.
If you prefer to stay in one Place, there are various luxury hotels with an elegant style and Colonial architecture in San Juan. I recommend Hotel El Convento for your romantic getaway to Puerto Rico and San Juan.
The hotel is located in the heart of old San Juan, and have Everything needed, including jacuzzi, pool and attentive and friendly staff. The decor is some of the most Beautiful in all of Puerto Rico, and you'll feel like Walking around in an old Movie scene.
  Alexander with Destinavo.com   
Check out these hotel and inn accomodations and reviews for San Juan here.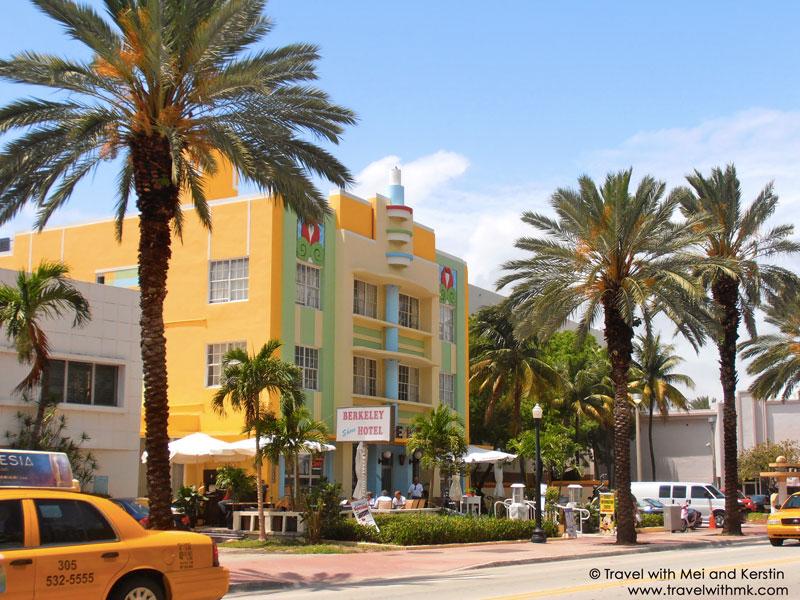 Miami South Beach Valentine getaway
Imagine lying with your lover on an endless white sandy beach stretching for miles and miles, looking out at the pristine Caribbean waters, and listening to the sound of the waves crashing on the beach.
Spending a few hours shopping in eclectic boutiques on Española Way or the Lincoln Road Mall (one of the first pedestrian malls in the US!) is another lovely thing to do in SoBe. To spice up your sex life and have a bit of fun as a couple, why not head to the World Erotic Art Museum? But the most romantic thing to do in South Beach Miami is to have a tête-à-tête candle-lit dinner in one of the many waterfront restaurants, and enjoy the sunset over the bay.
If you have more time in Miami, make sure to drive down to the Keys, another famous spot in Southern Florida for a romantic getaway.
Check out these hotel and inn accomodations and reviews for Miami here.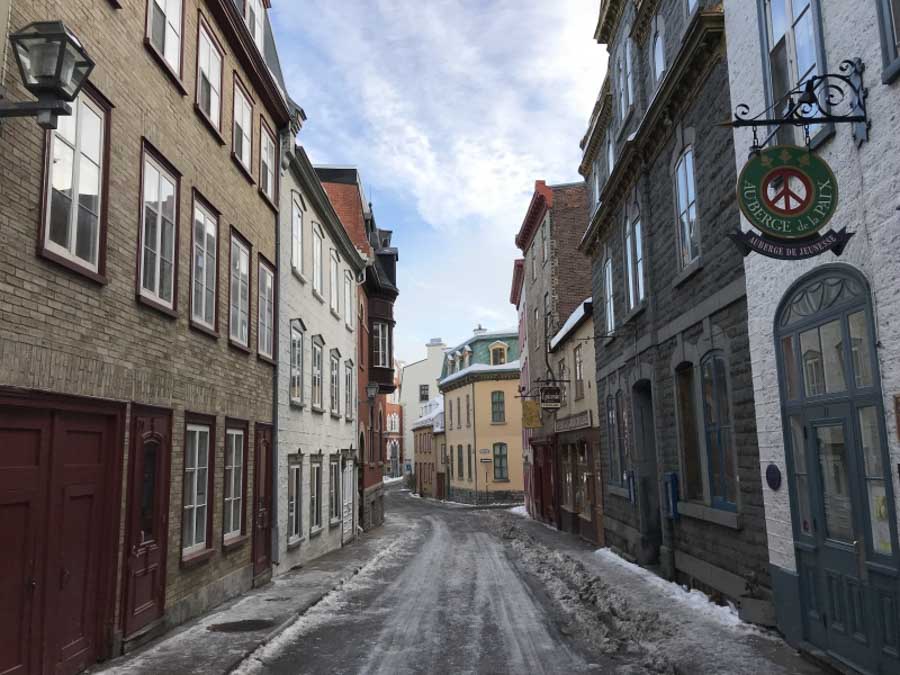 A romantic visit to Boston
Check out Yulia's post on 48 hours in Boston
Check out these hotel and inn accommodations and reviews for Boston here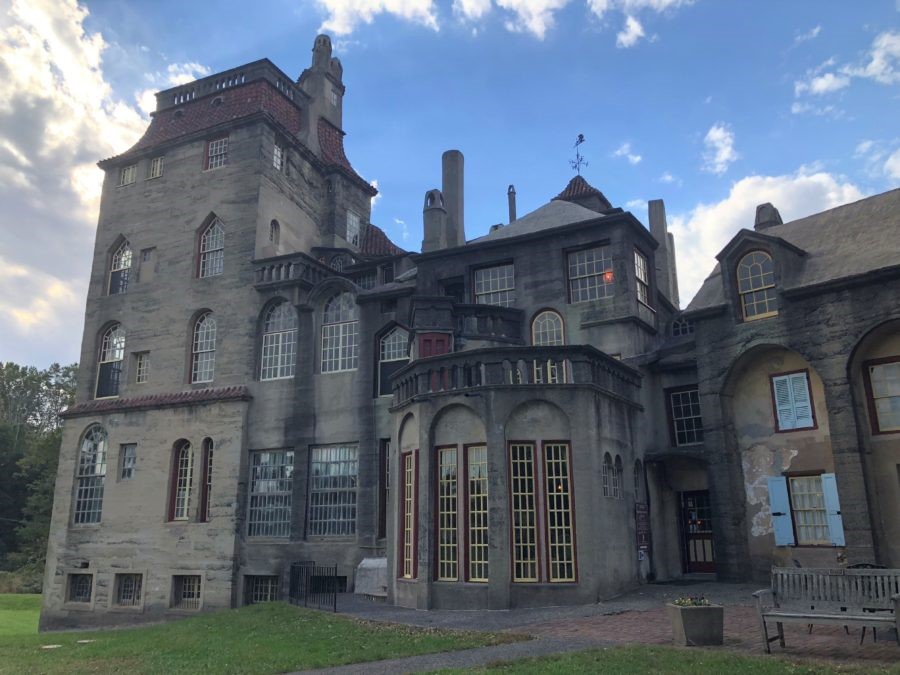 Bucks County for a Valentine's getaway
When spring triggers an urge to get out into the countryside, Bucks County, Pennsylvania is a close by option from Philadelphia, and even New York City, for a spring weekend escape.
From Center City Philadelphia, it's only a 33 mile drive to historic, charming Doylestown, Bucks County. There, you can easily spend a day exploring the "Mercer Mile" comprised of three unique poured concrete buildings. The Mercer Museum, Fonthill Castle, and the Moravian Tile Works were built by Doylestown's most eccentric, wealthy "Renaissance Man", during the early 20th century. Another Doylestown museum, the James A. Michener Art Museum, houses the largest collection of Pennsylvania Impressionist paintings.
Combine a nice walk and history by visiting Bucks County's Washington Crossing Historic Park. During Christmas night in 1776, it was from here that George Washington's bedraggled, disheartened army staged a daring crossing of the ice choked Delaware River to surprise Hessian troops at Trenton, New Jersey.
To travel even further back in time, visit Pennsbury Manor, a recreation of William Penn's 1683 summer house on the Delaware River. Take a tour and engage with 17th century artisans.
Spend the night in an historic farm country Bucks County bed & breakfast like the Galvanized America Inn. Enjoy dinner just up the road, at the Historic Piper Tavern dating from 1778.
Find more information for a spring getaway at the Visit Bucks County website.
By Suzanne Fluhr of Boomeresque
Check out these hotel and inn accommodations and reviews for Bucks County here.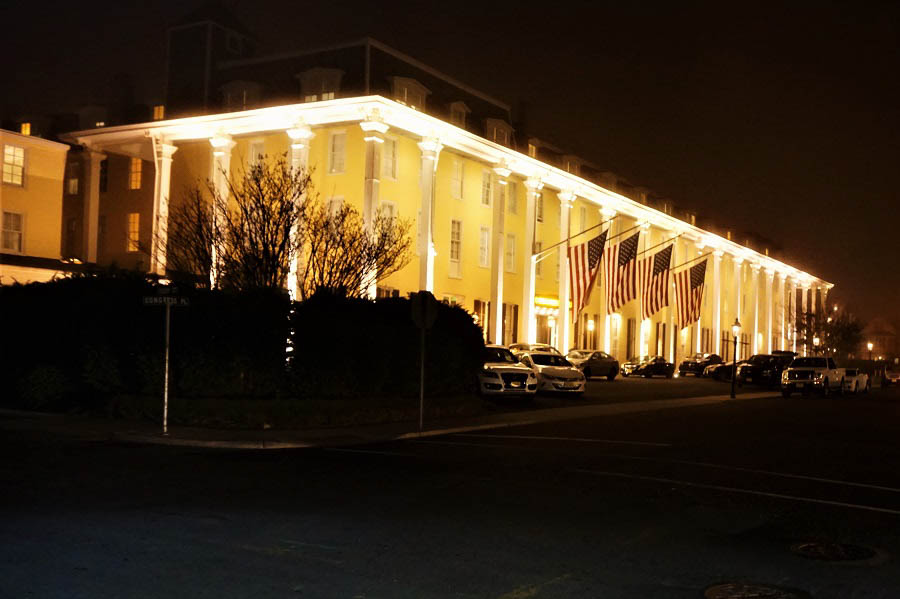 Valentines in Cape May, New Jersey
While the New Jersey shore isn't typically where people think of for a winter getaway, Cape May, NJ in the off-season can be delightful. There are a number of reasons to visit during the colder months including, fewer crowds and lower cost.  You're able to stay in a quaint bed and breakfast for a fraction of the cost. And, as with the summer months, you can find some wonderful dining experiences.
Walk hand in hand with you sweetheart through the pedestrian mall in the center of town or along the promenade lined with lovely Victorian era homes. Try to spot some dolphins from the shore as sighting are fairly common any time of year. This is always a treat. Perhaps the most romantic things to do include taking a carriage ride with your sweetheart or sipping a cocktail beside the fireplace in the Brown Room at the historic Congress Hall.
Susan with Gen X Traveler
Check out these hotel and inn accommodations and reviews for Cape May here.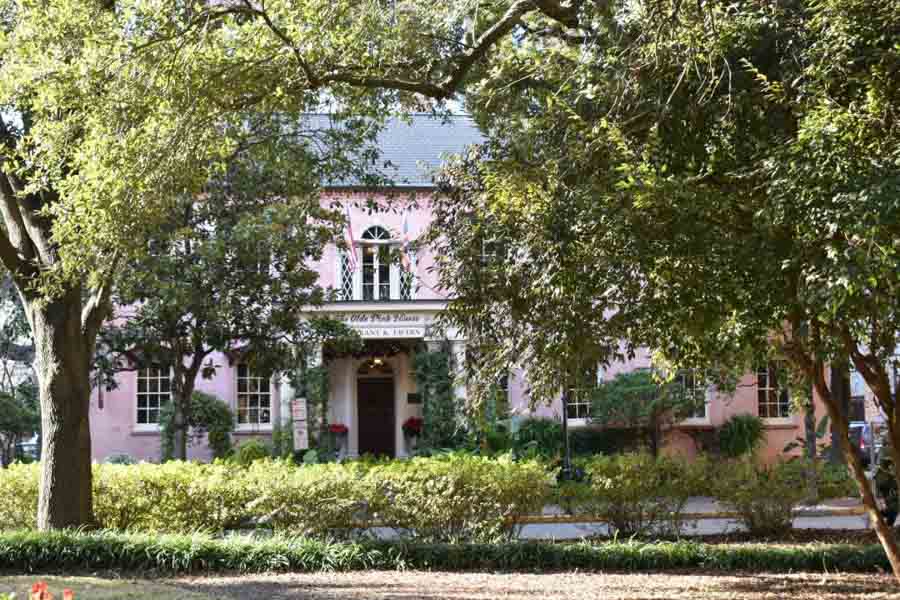 Beautiful Savannah for Valentine's Day
Sherrie with Travel By A Sherrie Affair
Check out these hotel and inn accommodations and reviews for Savannah here.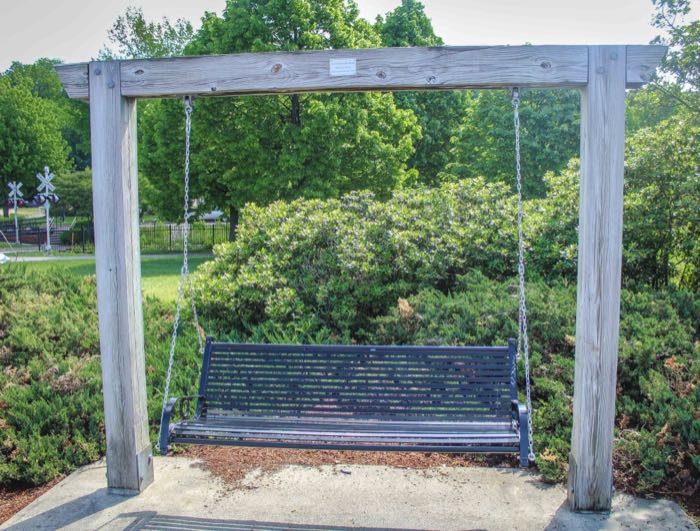 Art and romance in Burlington, VA
The artsy, lakefront town of Burlington, VT, receives lots of accolades – winter wonderland, outdoors hotspot, hippie paradise, foodie capital, and of course, romantic getaway. The town's laid-back atmosphere and quick access to nature makes it a welcome respite from the city, and an easy place to connect with your loved one. No matter your (and your partner's)
travel style, BTV has plenty to offer.
The one thing everyone does in Burlington is stroll up and down Church St., a quaint walking street packed with restaurants, cafes, and shops; it's perfect for window-shopping, cozying up with a coffee or tea, or treating yourself to some new purchases. You can even take a tour of the Lake Champlain Chocolate Factory (and get some samples, of course).
Strolling along the Lake Champlain waterfront is another must-do in Burlington, and the large swings that face the water are the perfect place to relax with your partner and take in the views. Like any good hipster town, Burlington also has several local breweries and wineries, so don't leave without stopping by at least one or two for a tasting. Lastly, for a more active winter getaway, spend a day skiing at nearby Smuggler's Notch or Mad River Glen.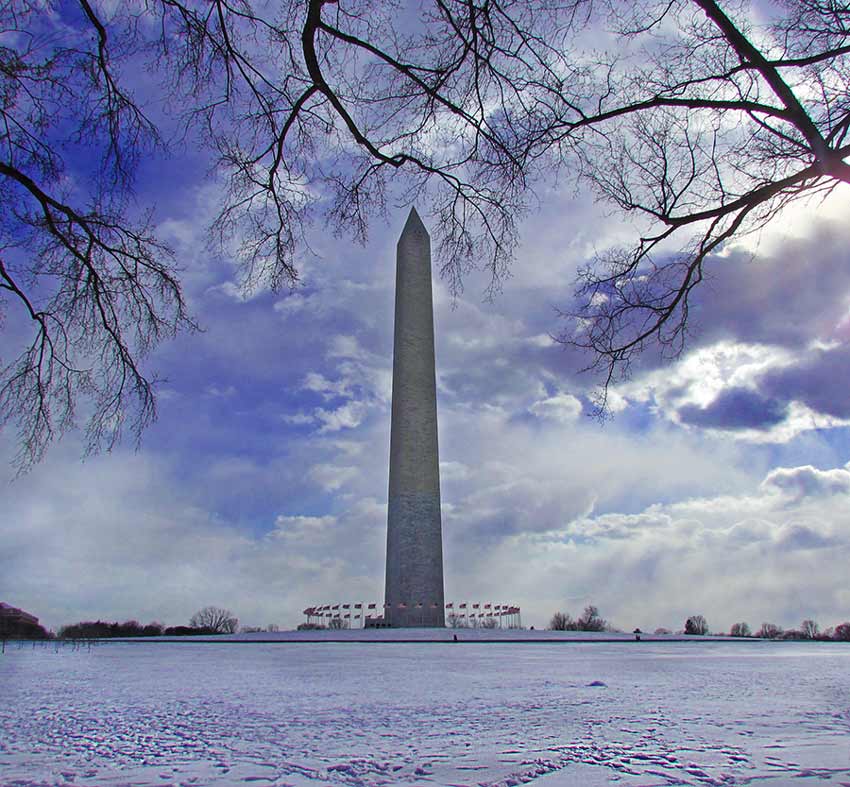 Washington DC as a romantic getaway
Washington, DC is not typically thought of as a romantic getaway destination, but the city hosts beautiful weddings and honeymoon visits. The US capital also has a fantastic culinary scene. 
Lovely French restaurants like Bistro Cacao, Chez Billy Sud and Le Diplomate are great for a romantic dinner. Old Ebbit Grill, DC's longest operating restaurant, and their sister restaurant Hamilton DC, are a couple great American restaurants. Other favorites include Mediterranean at Agora or Georgian cuisine at Supra. Just before sunset, have a drink at POV Rooftop Bar atop the W Hotel, overlooking the White House and Washington Monument. 
DC is home to the world's largest collection of free museums, the Smithsonian. Enjoy beautiful art at the National Gallery of Art and the National Portrait Gallery. For a date with history, take the US Capitol Tour, visit the National Archives (home to the US Constitution) and see the memorials on the National Mall and Tidal Basin. 
An underrated spot in DC is the US National Arboretum, home to 22 columns that were previously part of the US Capitol Building. It's a lovely spot for a picnic, but it will likely be too cold for that on Valentine's Day.
You can read more about Romantic Things to Do in Washington, DC on wanderlustmarriage.com
Alex with Wanderlust Marriage
Check out these hotel and inn accommodations and reviews for Washington DC here.
USA Romantic destinations around the Midwest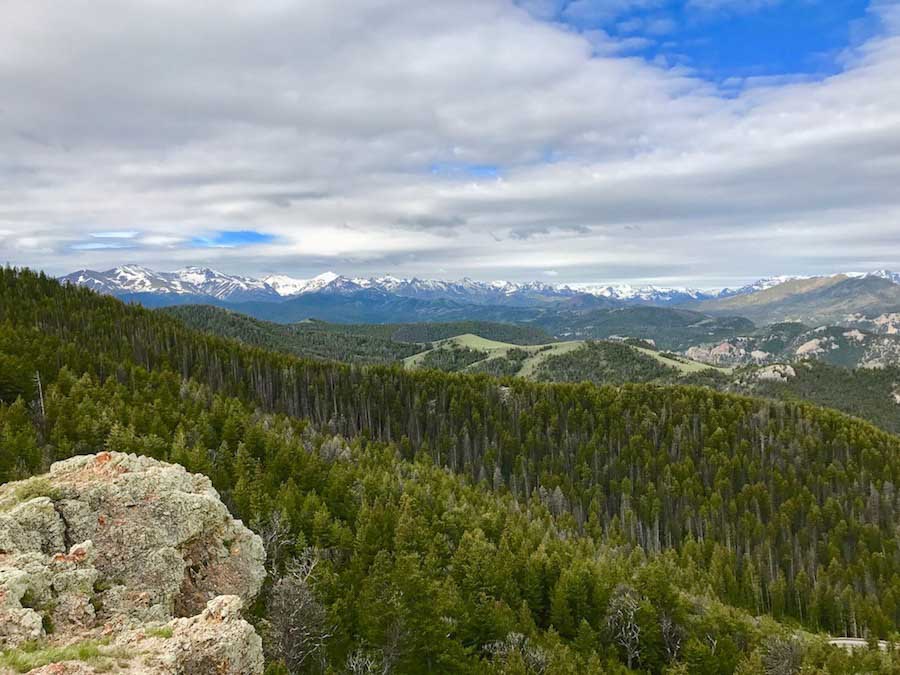 Yellowstone National Park in winter
If you love nature as much as you love your significant other then Yellowstone National Park is just the romantic spot for you. With more than two million acres to explore, Yellowstone will help you will find a special place to call your new favorite.
Majestic sites like the Grand Canyon of Yellowstone, Grand Prismatic Spring and Mammoth Hot Springs will take your breath away just like a first kiss. 
The romantic luxury accommodations near the park at Lone Mountain Ranch make it the perfect place to reconnect and be rejuvenated. Or stay in the park at the Old Faithful Lodge or Mammoth Hot Springs Hotel.
If you are lucky enough to visit during the winter months you will have the place almost to yourselves. On our visit in January, we watched Old Faithful erupt with 4 other people and a coyote that just happened to be wandering by.
Whether you drive, hike, snowshoe or snowmobile you can encounter wildlife with all its grandeur. Bison, bighorn sheep, foxes, blue herons, eagles and more are all on full display. Spending time together in this magnificent setting will create lasting memories that the two of you won't soon forget.
Check out Sue's Yellowstone post on winter adventures in Yellowstone country
Check out these hotel and inn accommodations and reviews for Yellowstone here
Romance in San Antonio, Texas
Romance in San Antonio, Texas
The most famous of San Antonio's romantic spots is the Riverwalk, which follows the San Antonio River as it meanders through the city below street level.
Take a boat tour during the day to see the sights, then take a walk along the Riverwalk at night, when everything is illuminated. Stop for a kiss at Selena's Bridge, a stone bridge popular with couples.
If you're thinking of popping the question, a popular place to do it is at Marriage Island. It's not technically an island, but a sliver of land on the bank of the river with a huge Montezuma cypress tree surrounded by two stone benches. The "island" is also available as a wedding venue for small wedding parties.
It might not be conventionally romantic, but my husband proposed to me in front of the Alamo on New Year's Eve! This former Spanish mission and site of the famous Battle of the Alamo is certainly beautiful when lit up at night.
Wendy with The Nomadic Vegan
US romantic getaway to Austin, Texas
Gemma with Two Scots Abroad
Ojo Caliente Mineral Springs near Santa Fe
A romantic visit to Fredericksburg
The hills that lie between Austin and San Antonio make up the most beautiful stretch of land in the state. And while there are countless things to do in the Texas Hill Country, Fredericksburg is a particularly romantic getaway. This small German town is an easy weekend escape from Austin. It's home to Texas' wine region (yes, Texas a wine region!). Becker Vineyards is an award-winning winery in Fredericksburg and Pedernales Cellars serves their excellent wines on their deck overlooking the rolling hills and live oaks. Both vineyards often feature live music on the weekends, making it ideal to get a bottle and cozy up for the afternoon on their deck or lawn.
Fredericksburg's historic downtown is adorable, filled with antique shops and boutiques ideal to spend a morning wandering through. Active couples could instead opt to start their morning by hiking to the top of the town's famous granite dome, Enchanted Rock. It's an easy trek that ends with stunning views of the Hill Country. End your romantic weekend in one of the town's German restaurants. I particularly love the ambiance at the biergarten Auslander downtown. Make a toast with one of Fredericksburg's wines or a more classic German beer.
Erin with Sol Salute
Check out these hotel and inn accommodations and reviews for Fredericksburg here.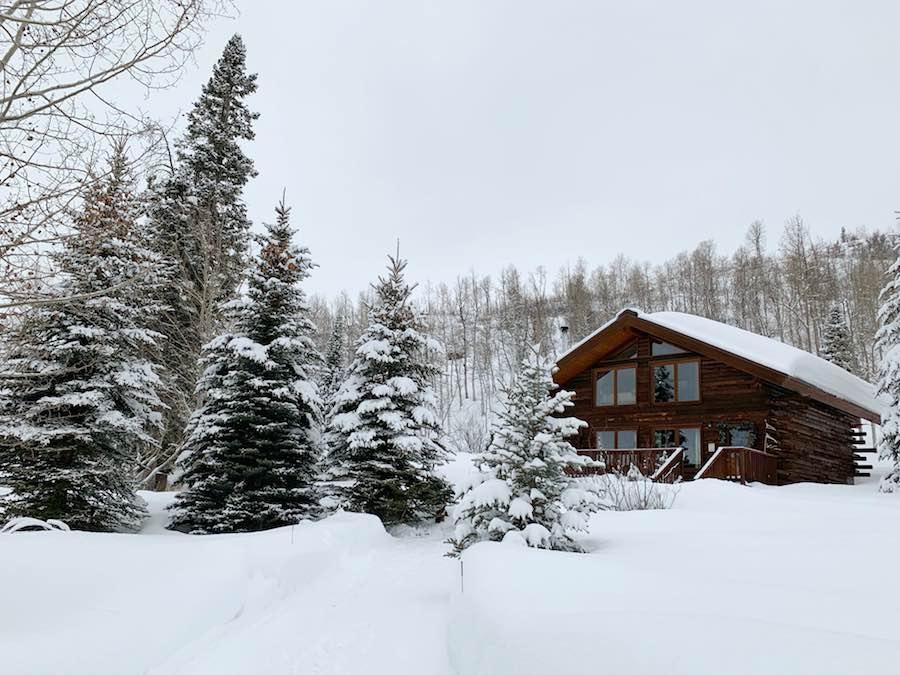 Romantic getaway to Steamboat Springs, Colorado 
Near the Steamboat Resort, you will find accommodations with inviting lodges.  Many you will find have in-room fireplaces and hot tubs. You can also enjoy the natural springs or the numerous winter activities like skiing, snowmobiling or going for a sleigh ride.   For a more remote and even more romantic getaway, a short drive north will get you to Vista Verde Ranch.  The all-inclusive ranch has private cabins with your own hot tub and wood burning stove inside. When you aren't relaxing at your cabin there are activities ready for you.  Once you get there, everything is taken care of giving you the mental space to relax and just enjoy your time together.
Dan Bagby – HoneymoonAlways.com
San Juan Mountains in SW Colorado
In the San Juan Mountains in Southwest Colorado lies a mostly unknown small town with a romantic ambiance right out of a western movie. Ridgway (yes there is no "e") lays claim to being the backdrop for one of John Wayne's most memorable movies, True Grit.
For a romantic place to hang your cowboy hat, I recommend the Chipeta Sun Lodge and Spa, The lodge is a beautiful spot for a romantic getaway. Valentine's Day packages are available that include wine or Champagne, a signature gift box of world-famous Mouse Chocolate & Coffee Truffles and a floral bouquet. You can slip into your monogrammed robes and schedule a 50-minute couple's massage.
When you are ready for dinner stroll over to the True Grit Cafe, where comfort food meets the true west. The bread pudding with a sweet rich caramel sauce is my favorite but if you are looking for something a bit more savory, try the chicken fried steak. In the bar is a brick wall sign that was used as a background in the movie.
Other sights to see in Ridgway are the Antique store, Fort Smith Saloon, and Colorado Boy Brewery.
Jerome Shaw with Travel Boldly   
Check out these hotel and inn accommodations and reviews for San Juan Mountains here.
Romantic visit to New Orleans
When the rest of the country is covered in snow, New Orleans with its warm temperatures makes the perfect romance destination. Cafe du Monde's hot beignets are the perfect breakfast for two. We then usually take a stroll in the French Quarter and enjoy the views of the wrought iron balconies and overhanging ferns. I love stepping inside art galleries and boutique stores and shopping for trinkets. You can also take a horse-drawn carriage ride through the French Quarter for a more romantic feel. Then its time for a cozy lunch date on the trendy Magazine Street; one of our favorite restaurants in the area is Mahoney's which serves excellent Po-Boys. Other great places to see with your loved one include the nearby Garden District with its big mansions, a guided tour of the beautiful Oak Alley Plantation, and attending a parade if you happen to visit during the Carnival Season. A must to end the trip on a high note is dinner at a jazz club on Frenchmen's Street: think beautiful blues notes, slow dancing, and delicious food!
Check out Ketki's post on a New Orleans itinerary with Dotted Globe
Check out these hotel and inn accommodations and reviews for New Orleans here.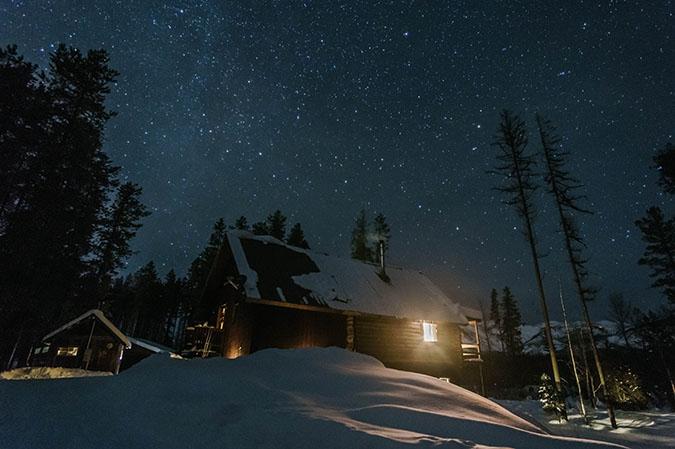 Romance in Whitefish, Montana
If you are looking to get away into nature with your sweetheart then Whitefish, Montana and nearby Glacier National park have all you need for a romantic time away. There is lots to do in the great outdoors such as heading off for a snowshoe hike in the winter wonderland, going for a quick cross country ski, or exploring the beautiful Glacier National Park.  If you're feeling more adventurous you can downhill ski at the Big Mountain or even venture into the backcountry.
In the Whitefish townsite there are all sorts of romantic restaurants including the Khandahar Lodge for fine dining or Craigy Range for upscale pub food. Afterwards, imagine cozying up in a cute log cabin, in front of a wood burning fireplace and under stunningly clear stars as Glacier National Park is designated an International Dark Sky Reserve.
Check out Philips post on ski resorts near Calgary
Check out these hotel and inn accommodations and reviews for Whitefish here.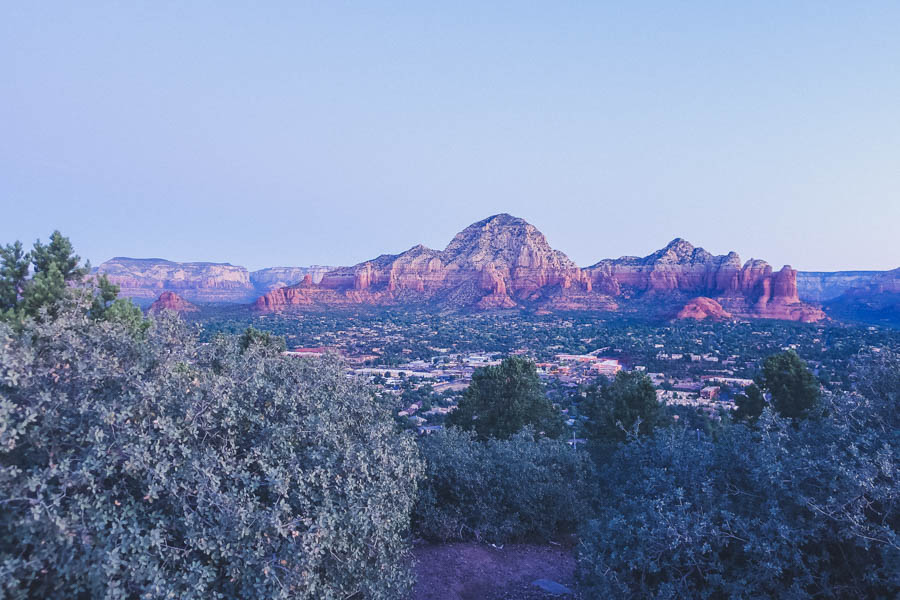 Sedona, AZ for a romantic getaway
Sedona is one of the most beautiful small towns in America & it's the perfect place for a romantic Valentine's Day Getaway! Sedona is located in central Arizona, less than an hours drive from the Pheonix airport. In Sedona, there's no shortage of impressive landscapes, luxury resorts, and top-rated restaurants.
Sedona's natural beauty comes from its enchanting Red Rocks nestled between rugged landscapes and the Sonoran Desert. The best thing to do in Sedona is hiking. February temperatures are best suited for this, as they range between a comfortable 40 -60° F. There's no shortage of hiking opportunities in Sedona between the Coconino National Forest, Red Rock State Park, and more!
Sedona might be the picture-perfect adventurous getaway, but it's also an excellent place for relaxation and rejuvenation. It's home to America's #1 Rated Spa —the Enchantment Resort. This, in addition to a handful of other incredible hotels.
If you don't enjoy hiking, you can cozy up in one of these amazing accommodations and enjoy the Valley Verde Wine Trail. Yes, Sedona is one of America's up-and-coming wine destinations!
Besides hiking, relaxation, and wine, Sedona has even more to offer! It's one of the best places in the world to go stargazing, and it's joined the ranks of few places worldwide with the "International Dark Sky Community" Designation.
For all these reasons, Sedona is the perfect romantic Valentine's Day getaway!
Check out Valentina's post on romantic things to do in Sedona
Check out these hotel and inn accommodations and reviews for Sedona here.
Romantic destinations on the west coast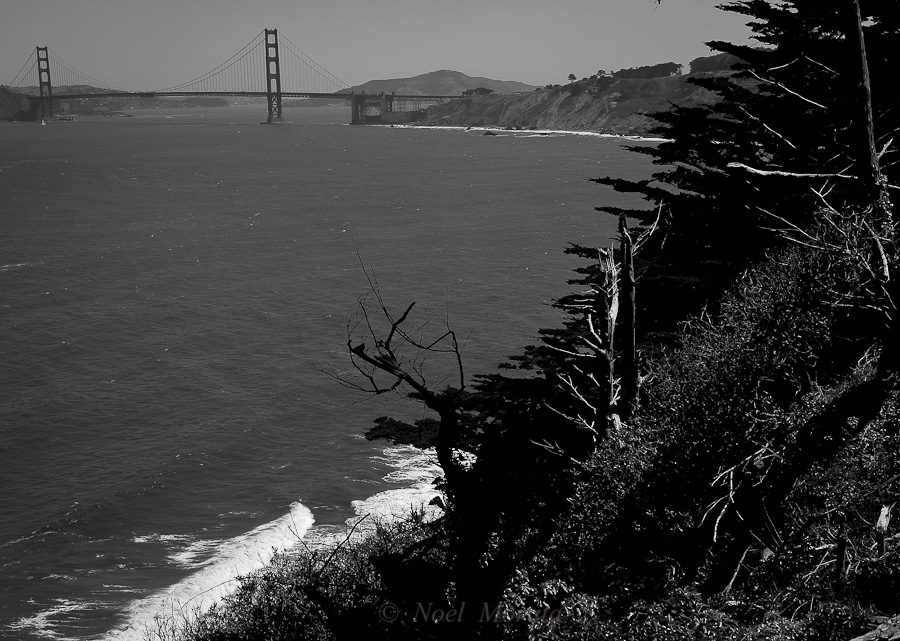 A romantic visit to San Francisco
San Francisco just oozes romance, explorations in cool neighborhoods, gorgeous views and all the unique fun and attractive landscapes and urban settings in the city. If you're an outdoor person, there are so many hill vistas open to the public to explore or the entire coastline of the city which is filled with beaches and trails to explore. The fun districts and neighborhoods are what makes San Francisco unique, and the many restaurants and food venues make it a haven for foodies and those who want to create a special event or romantic evening.
For more inspiration to exploring the city, check out my post on unique and unusual attractions in San Francisco here for more details and images to find those wonderful spots to enjoy the city.
Noel with Travel Photo Discovery
Check out these hotel and inn accommodations and reviews for San Francisco here.

Mammoth Lakes getaway for Valentines
Yosemite gets all the attention in Northern California, but there are a few hidden gems in the Sierras that are worth trekking to and are very convenient when you find them. Among my favorite of these is the hot springs at Mammoth Lakes. There are many in the area and they're all picturesque, but our favorite is the heart-shaped pool at the area known as Wild Willy's. During most of the day it's a kid and family-friendly area. The water is warm but not too hot, and there are usually families there. You can drive right up near the pools (it's only a few hundred feet of boarded walking to the pools), and even camp in an RV or tent overnight with a gorgeous view of the mountains and fields nearby. At dawn, however, crowds are mostly not there (totally absent, in our case!) and great for solo travelers or couples wanting an intimate moment.
From Dana and Jo at Discover Discomfort – Adventures in Extreme Learning.
Check out these hotel and inn accommodations and reviews for Mammoth Lakes here.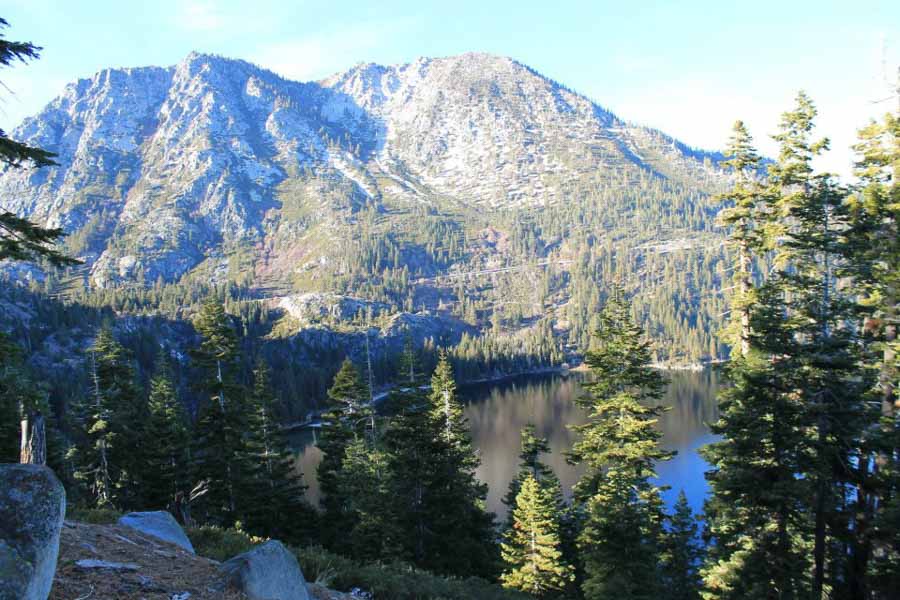 A romantic getaway to Lake Tahoe, California
USA is packed with cool places that could make a perfect romantic destination for Valentine's Day. Lake Tahoe in California is one such place where you can see scenic spots and do exciting activities together to create memories for a lifetime. Snowcapped mountain peaks, stunning alleyways, mesmerizing lake, crisp air and beautiful moments in the company of your loved one, what more could anyone ask for?
If you are up for outdoor adventures, you should definitely try horseback riding and snowboarding in Tahoe. There is also a great hiking trail, Eagle Rock close by. Its a short trail which can take up to 15 minutes. Enjoy the stunning views of the lake over the hiking trail with your partner. This is a perfect spot to capture a romantic photograph with lovely scenery.
It may not be as popular as other Valentine's Day destinations, but a couple of days in Lake Tahoe will definitely make you feel romantic to the core. Moreover, there is no shortage of attractive hotels and resorts where you can grab a special deal to relax and cherish.
Nitha with the Trailing Mom
Romantic getaway to Santa Catalina
Chris with Amateur Traveler
A romantic visit to Santa Barbara, California
A romantic getaway in Vancouver, Canada
Romantic stay in Cabo San Lucas
Check out these hotel and inn accommodations and reviews for Cabo San Lucas here.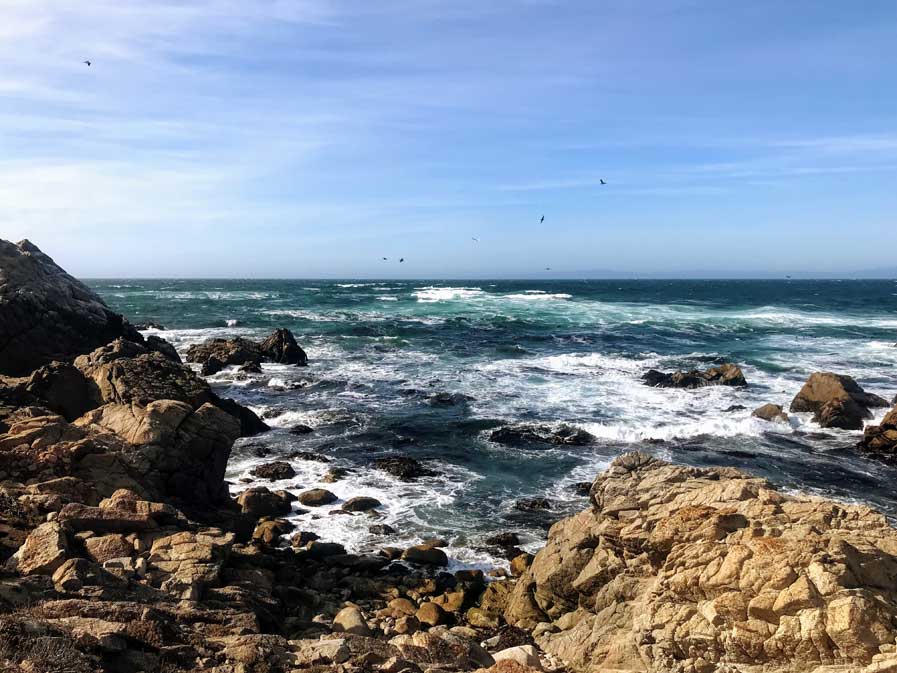 Carmel By the Sea
For a romantic couples getaway in California, you can't miss the twin jewels along Highway One of Monterrey and nearby Carmel-by-the-Sea. They're a half-day drive from San Francisco, if you take your time. But a more scenic and romantic way to get there would be to fly to San Jose airport, rent a car and drive down along the coast via Highway One.
Stay in either Monterrey or Carmel and enjoy the many cute restaurants, go wine tasting, take a stroll by the waterfront or visit the nearby Mission San Carlos Borromeo de Carmelo overlooking Carmel Bay. In the evenings, watch the sun set from Carmel Beach, either around a campfire that you build, or on horseback from one of the local horse riding operators. Finally, just to make sure you visit both Monterrey and Carmel, do the scenic "17 Mile Drive" (take $10.25 cash for the fee) between them, stopping as often as possible to gasp at the natural beauty of the coastline.
Dana Hooshmand of Discover Discomfort
Check out these hotel and inn accommodations and reviews for Carmel by the Sea here.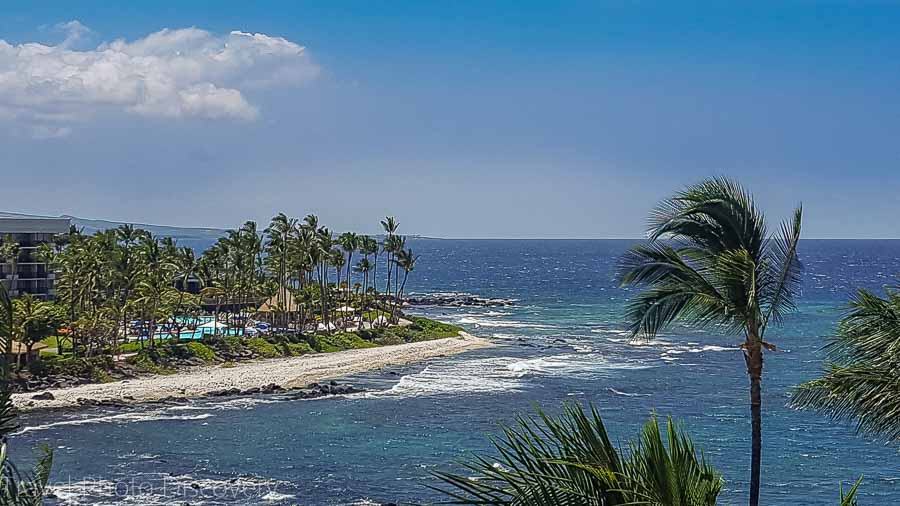 Hawaii Romance and honeymoons
Hawaii is definitely the romance location especially for honeymoons which make all of the islands very popular for romantic holidays. Each island is unique and offers a variety of wonderful landscape, amazing international cuisine, adventure sports and recreation and stunning beaches to explore with a loved one. You can keep a busy schedule and explore every facet of each island or you can easily stay put, enjoy the sun and fun with a loved one to share this wonderful experience.
Check out my post on top things to do in Honolulu here or my top favorite places to visit in Maui Island here for more inspiration and details of places to explore in Hawaii.
Noel with Travel Photo Discovery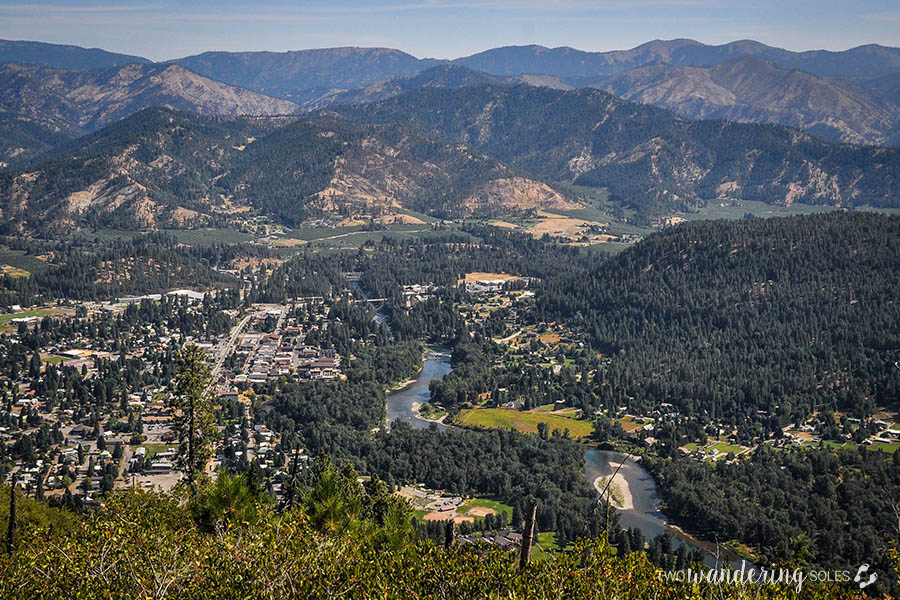 Leavenworth, Washington State
Seattle may be known for its rainy climate, but if you head 115 miles east over the Cascade Mountain Range, you'll find a mountain valley that boasts more than days of sunshine a year. Leavenworth is most well-known for its Bavarian style buildings, but there is so much more to this area than German-inspired facades. Surrounded by mountains and alpine forest, a never-ending list of adventures await.
Each season has its own beauty, but springtime is magical with purple lupines blanketing the grounds around Leavenworth. Hikes Sauer Mountain or Icicle Ridge for epic views, wildflower fields, and far fewer crowds than trails closer to Seattle. The snowmelt makes the nearby Wenatchee River swell, and means spring a perfect time for trying whitewater rafting or hopping in a kayak (but only if you're an experienced paddler!). This time of year is also perfect for tackling the mountain bike trails before it becomes too hot and dusty.
And if you're not an outdoor buff, don't write off Leavenworth just yet. Spring is the perfect time to enjoy a local wine or beer on one of the many patios in town or attend one of the seasonal festivals like the Leavenworth Film Festival or the German Maifest. There are so many things to do in Leavenworth, making it a perfect spring getaway for all types of travelers.
Check out Katie Diederich's post on Leavenworth's magical Bavarian Village from Two Wandering Soles
Check out these hotel and inn accommodations and reviews for Leavenworth here.
Please pin this for later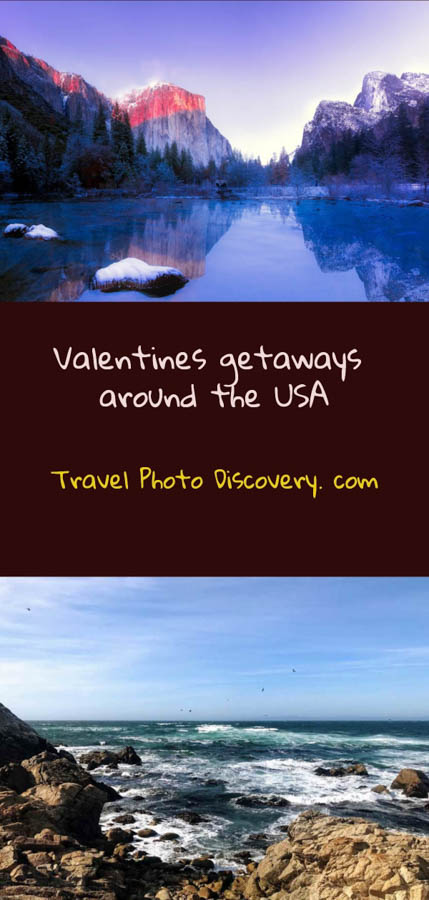 Thanks for visiting today and checking out this post on a romantic USA getaways for Valentines. If you enjoyed the images and post, could you please share it with any of the social media buttons located around the post.
If you like what you see, come and check out my other social media channels for more updates, including Instagram, Pinterest and Twitter
Disclosure – There are affiliates links on this posts which provide a small commission to support this site at no extra cost to you. Thank you for reading, and happy travels