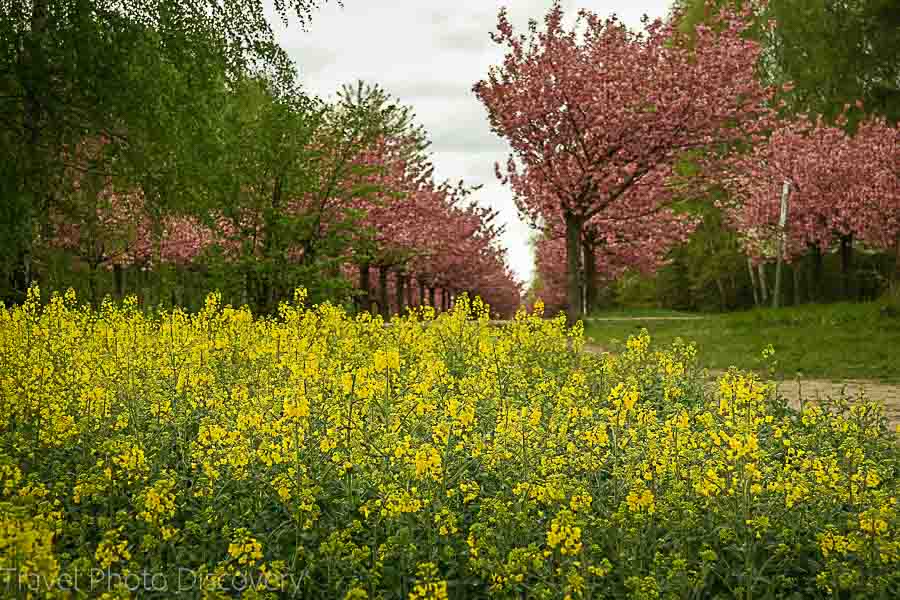 Spectacular spring gardens of the world burst with vibrant colors, fragrant blooms, and the promise of new beginnings.
Springtime is a wonderful time to recharge and be outdoors and if you love plants and flowers, visiting a local garden is a visual feast to inspire and enjoy. Take a look at some of these spectacular gardens of the world shared by travel journalist and bloggers on some of their favorite must visit gardens. Hopefully you can visit soon or even start your own spring garden to enjoy. Visiting botanical gardens in my experience, is something I always love to see when I'm in a new destination to explore.
If you love to visit gorgeous spring gardens like I do to get inspired and maybe dabble a little in your garden, let these world reknown gardens inpsire you to visit any of them some day.
Visit the Spring Gardens in the United States
Naples Botanical Garden – Naples Florida
The Naples Botanical Garden is truly a hidden gem. This 170-acre world-class garden paradise features plants and cultures of the tropics and subtropics.
The botanical garden is located between Naples and Marco Island Florida.  These gardens are lush, tropical, and colorful. I would recommend arriving when the gardens open at 9 am when it is cooler as it gets extremely hot during the day.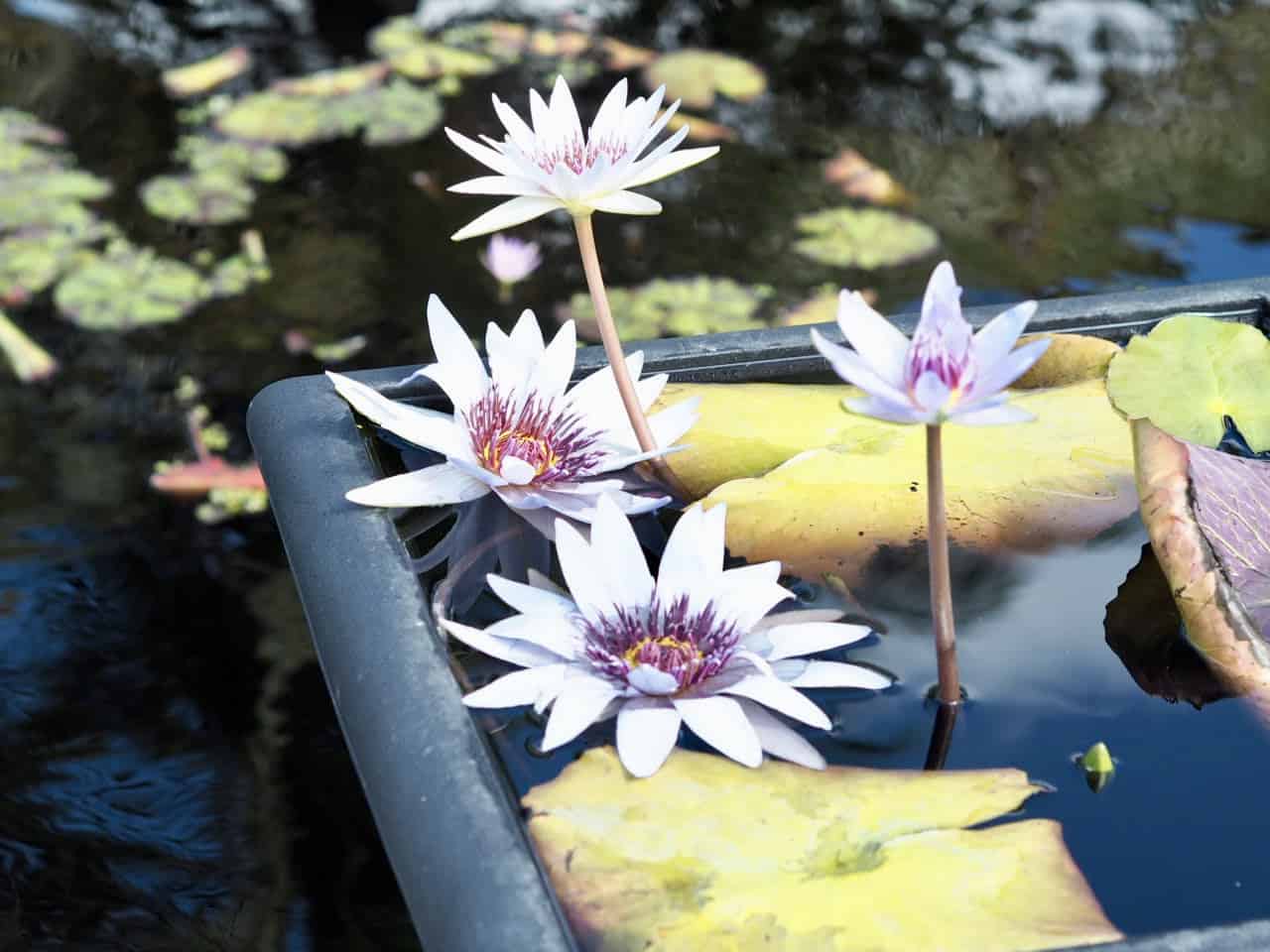 The gardens are divided into multiple specialty gardens. There is a children's garden, Brazilian garden, Caribbean garden, and Asian garden, just to name a few.  There is also a space devoted entirely to butterflies and the plants that sustain them.  This is where you will find the photographers with their zoom lenses trying to get that perfect shot of the hummingbirds in action.
Make sure to wear comfortable shoes when visiting the gardens as, with six separate gardens and 90 acres of restored native preserve, there will be a lot of walking while exploring the beautiful grounds.  We wandered the grounds for 3 hours and could have easily wandered some more.
Diana Becevello with Diana's Healthy Living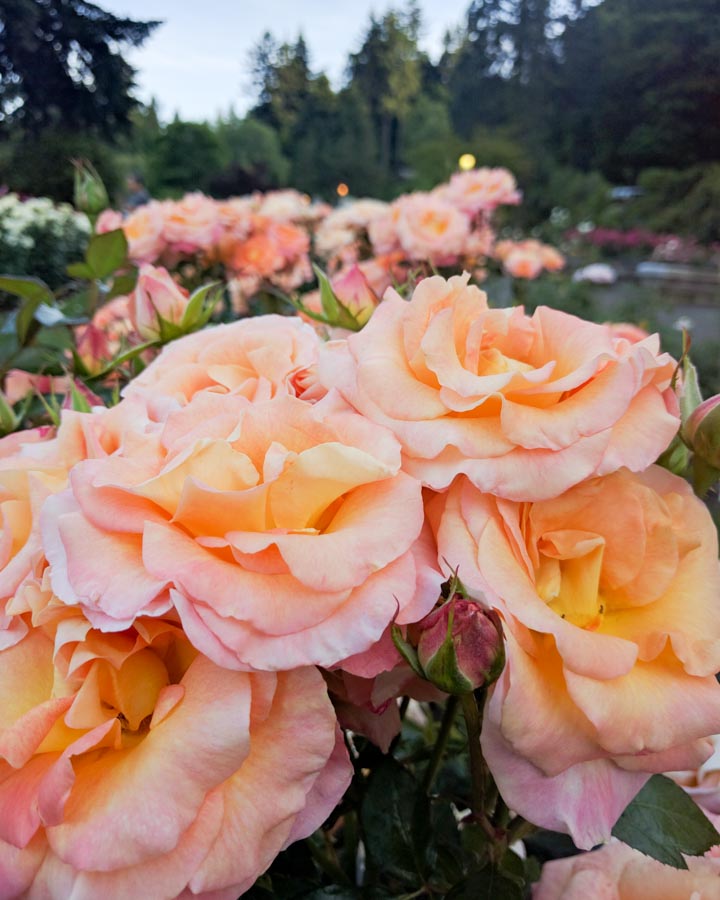 International Rose Test Garden, Portland, Oregon
Portland, Oregon is known as the "City of Roses" for good reason. Nestled in Washington Park, just outside of the city center is a peaceful garden that contains over 10,000 rose buses of more than 650 rose varieties.
The garden was founded in 1917 to provide a safe place for European roses during World War I to keep them safe from destruction. And today the garden draws around 700,000 visitors every year.
Roses are sent here from all over the world to be evaluated and receive awards based on their bloom formation, color, and fragrance. Late spring/early summer is when these roses are at their peak. They bloom from April through October with June being the best month to visit the garden.
You can wander around this lovely garden, smelling the fragrant roses while learning a bit about each varietal. If you'd rather take a guided tour, Portland Parks offers a free tour every day from Memorial Day through Labor Day beginning at 1:00pm.
The International Rose Test Garden is perched on a hill, overlooking Downtown Portland so you'll be rewarded with views of the city and even Mount Hood on a clear day. And the picturesque Japanese Garden is directly across the street, it's another recommended visit.
Val with Wandering Wheatleys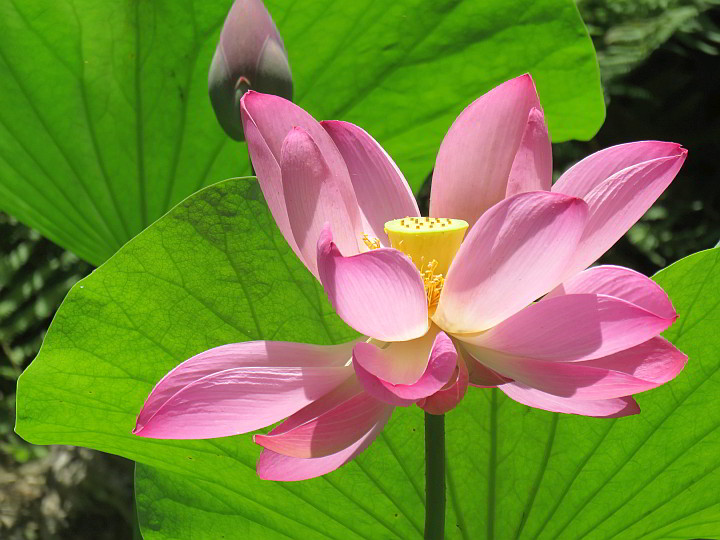 Zilker Botanical Garden
A Swedish log cabin, a dinosaur, and the Butler Window are just three of the many interesting finds at Zilker Botanical Garden located near downtown Austin Texas. With over 25 acres of land the Zilker Garden is a place to escape the city and explore nature. Individual sections include the rose garden, butterfly garden, and the impressive Japanese garden created by Austin resident Isamu Taniguchi as a thank you to the city of Austin. Walk along the streams and ponds with giant Koi fish and elegant water lilies, hop across stepping stones to a waterfall, then walk over the wooden 'Bridge to Walk Over the Moon' in the peaceful garden space.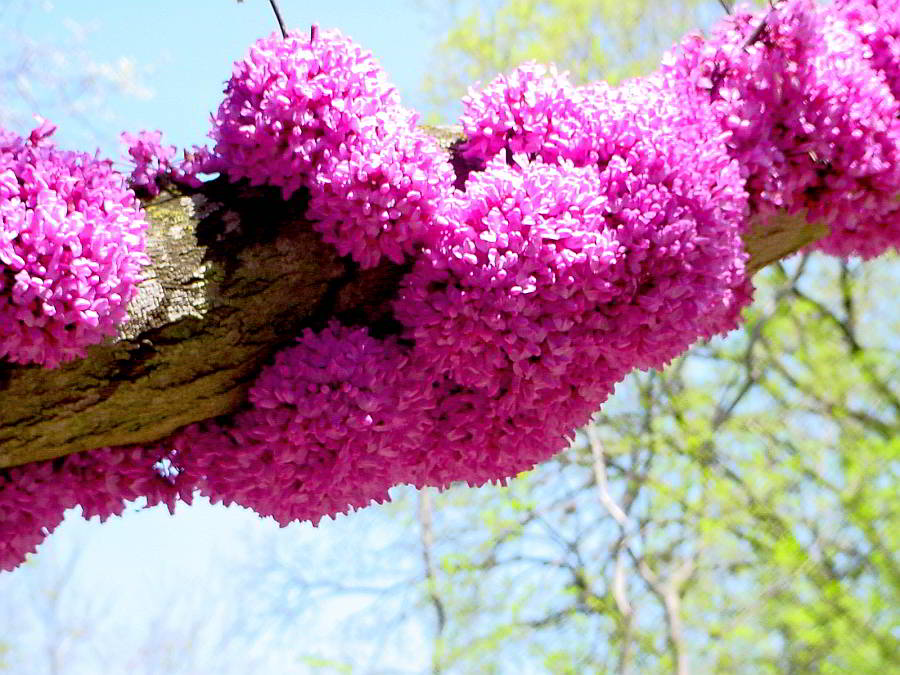 What makes Zilker Botanical Garden truly spectacular in the springtime is the abundance of bright pink blooms on the redbud trees. Signally the start of spring in Austin the redbud blooms only last a few weeks, so timing is important, visit between the end of February and mid-March.
Susan Moore with Solo Trips and Tips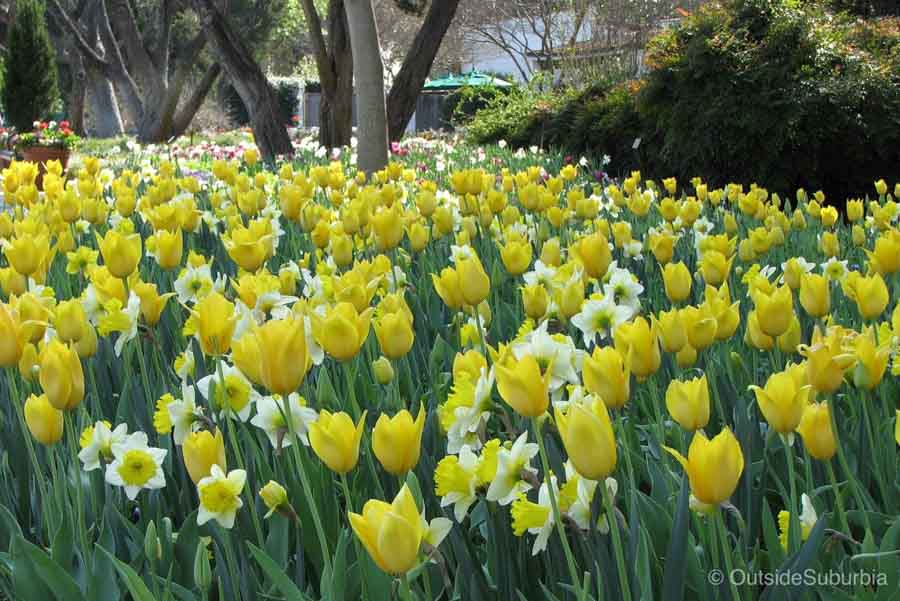 Dallas Arboretum in Texas



Golden Gate Park in San Francisco
The largest open space park located in the middle of San Francisco hosts a variety of gardens that are easy to explore in the park. Containing fantastic exhibit gardens including the Conservatory and cactus garden, the Japanese garden, rose garden, Stern Grove lake area, the botanical garden, the rhododendron dell, Dahlia dell and the Aids garden, there so many wonderful places to explore within Golden Gate park along with some fabulous museums like the De Young and the California Academy of Sciences.
Noel with Travel Photo Discovery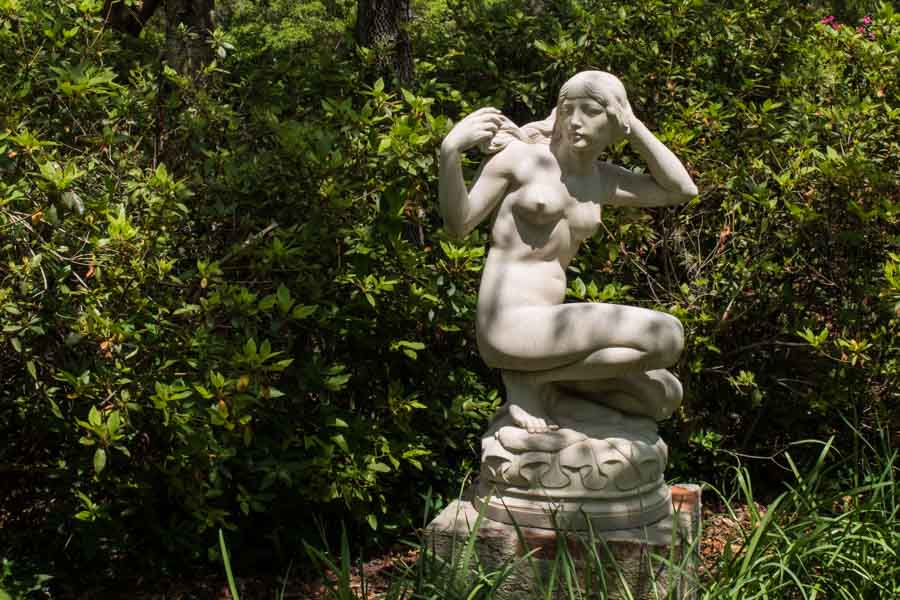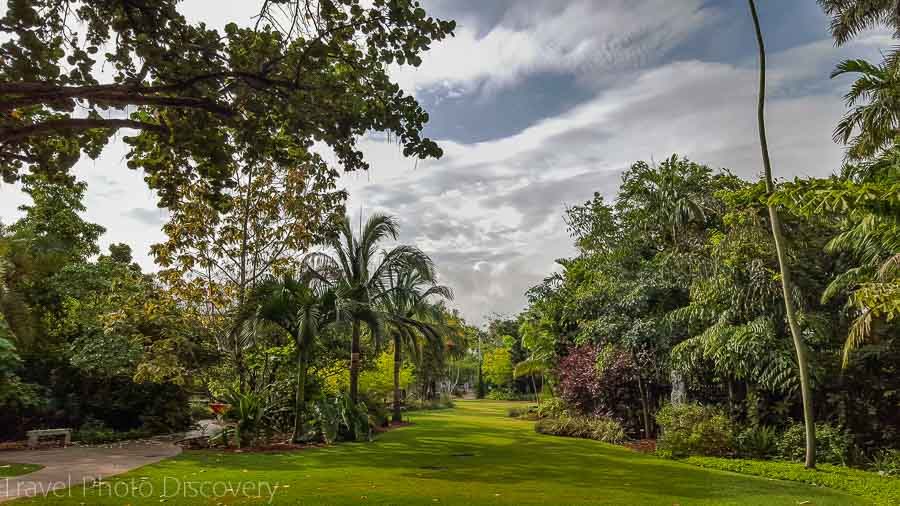 Spring gardens in Central and South America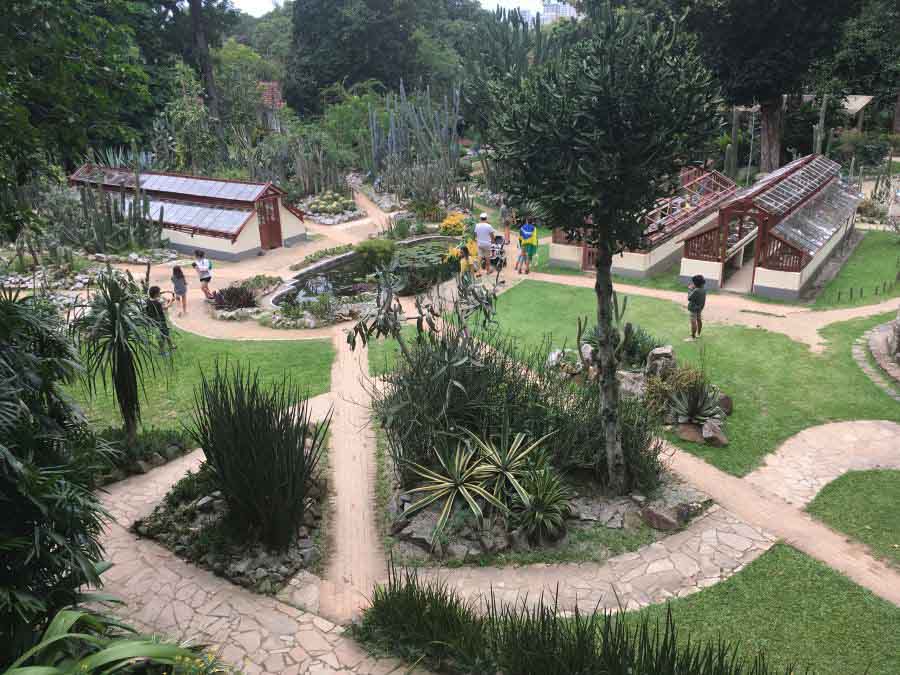 Botanical Gardens of Rio de Janeiro
The gardens sit in a prime location, right at the foot of Corcovado Mountain. You'll find greenhouses devoted to specific types of plants, including bromeliads, cacti and orchids. Not all of the gardens are cultivated, however. In fact, about 60 percent is Atlantic Forest, and wandering along the forest paths will certainly be a highlight of your visit to the gardens.
This forest is home to many species of birds, as well as monkeys and marmosets. They've become accustomed to human visitors, so even though they roam freely they are much easier to spot than they would be in a fully wild area.
Brazilian novelist Clarice Lispector loved to sit in these gardens. Keep an eye out for the park benches with quotes from her engraved on them. Then do as Clarice would do: sit on a bench and do nothing, just letting the world be.
Wendy with the Nomadic Vegan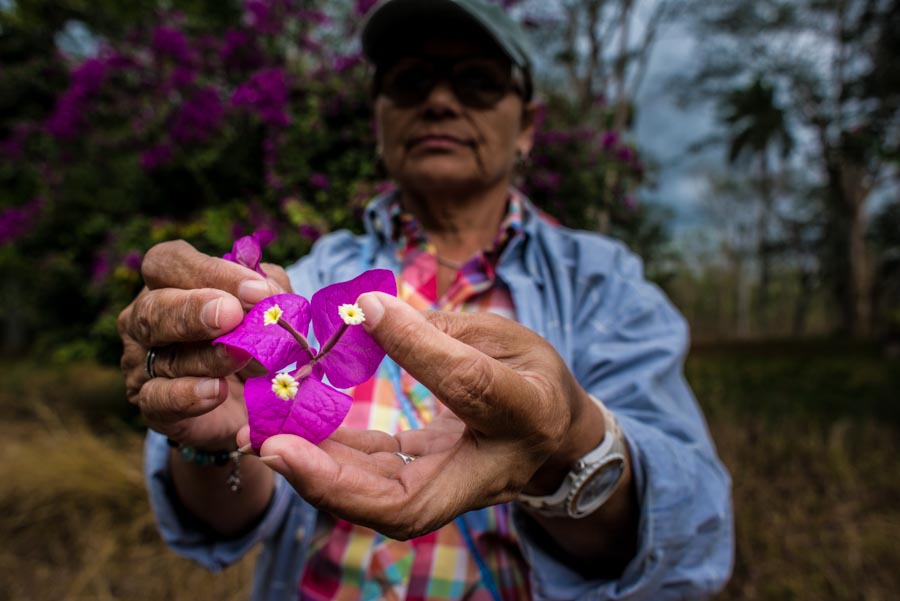 Botanical gardens of Medellin, Colombia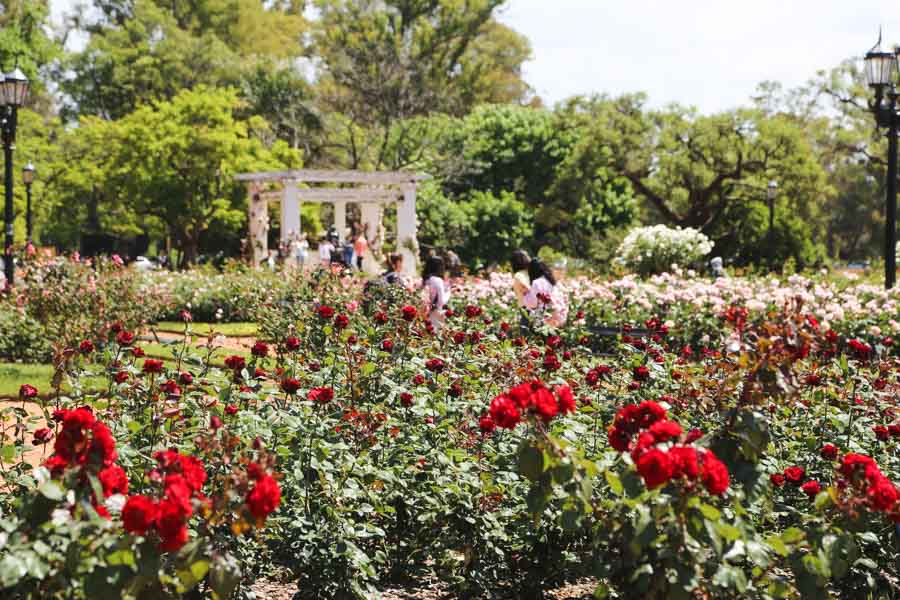 Palermo Park in Buenos Aires Rosedal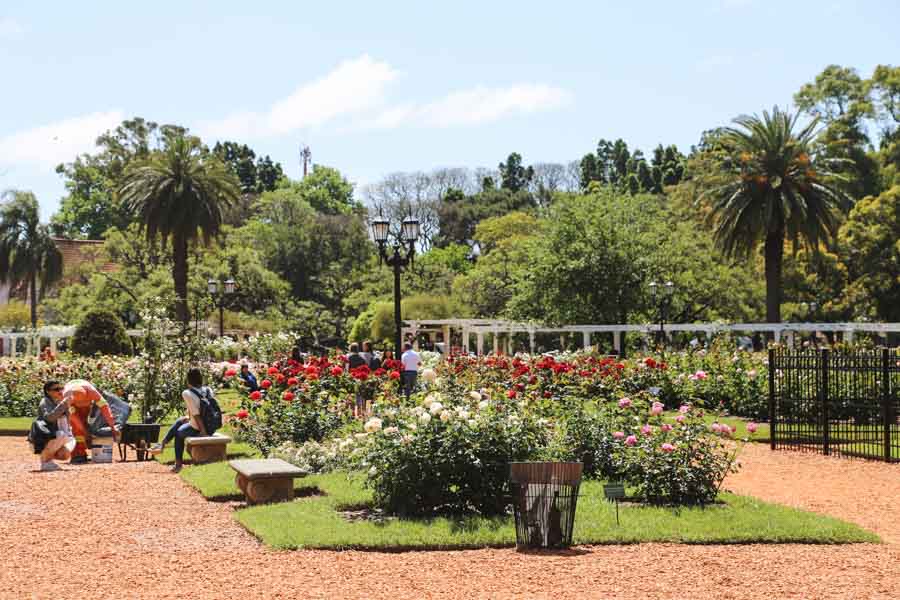 Experience the Spring Gardens in Europe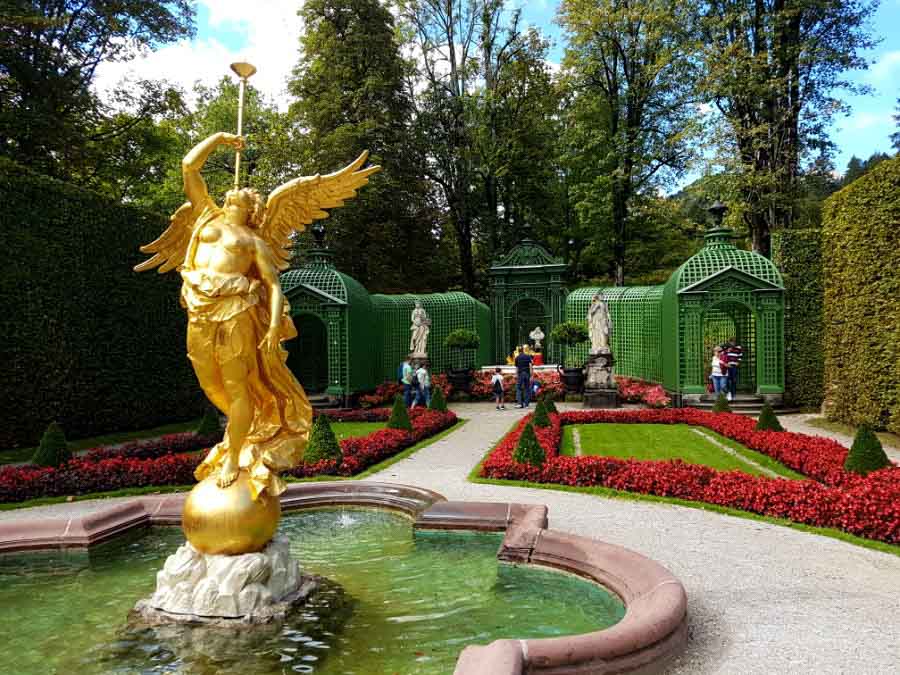 Linderhof Palace Gardens, Germany
The gardens and park of Linderhof Palace in the German Bavaria explode in a sea of colours in spring – just like Mad King Ludwig II would want it. This was, after all, the only one of his castles or palaces which was completed in his lifetime.
Although there are many acres of beautiful parkland, it's the formal gardens around the small palace which are a real pleasure to the eye during spring. Ludwig II did, after all, set out to recreate the palace and gardens of Versailles at Linderhof.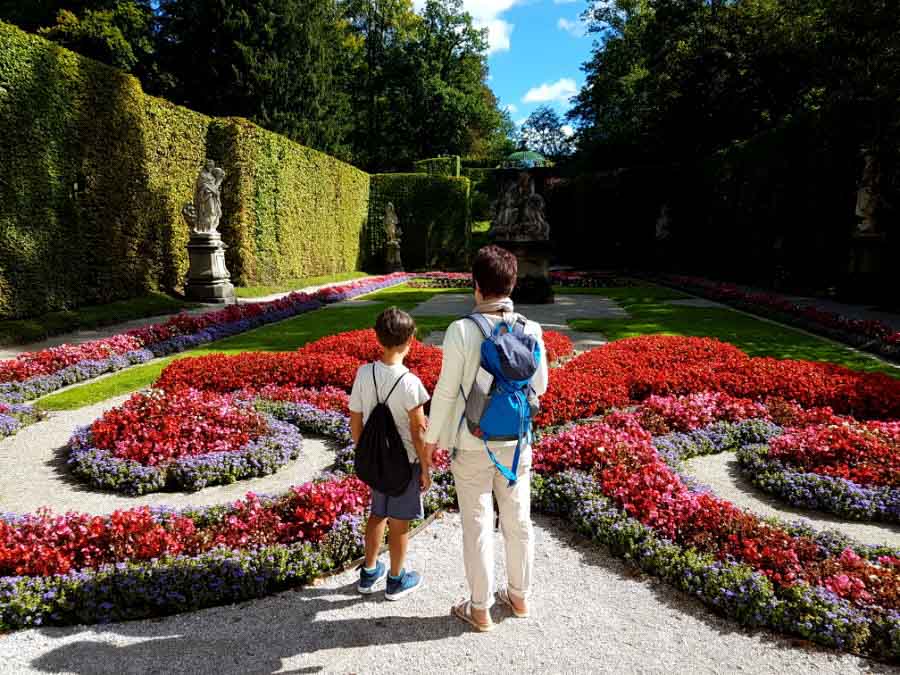 The gardens of Linderhof Palace are made up of mixed styles including Renaissance-style terraces and Baroque parterres. Inspiration was drawn from French, English, and even Spanish landscape gardens.
A highlight is the decorative garden in the Western parterre which was completed in 1872. The ornamental spring flower beds are the perfect backdrop for two gold gilt fountains of Amor and Fama.
There are three Italian-inspired terraces with ornamental flower beds behind the large pool. The views of the surrounding countryside are beautiful from this elevated position.
Linderhof Palace is often overlooked in favour of nearby Neuschwanstein Castle. However, it's certainly worth a visit, especially in spring when the first flowers start to bloom in abundance.
By Linda from Travel Tyrol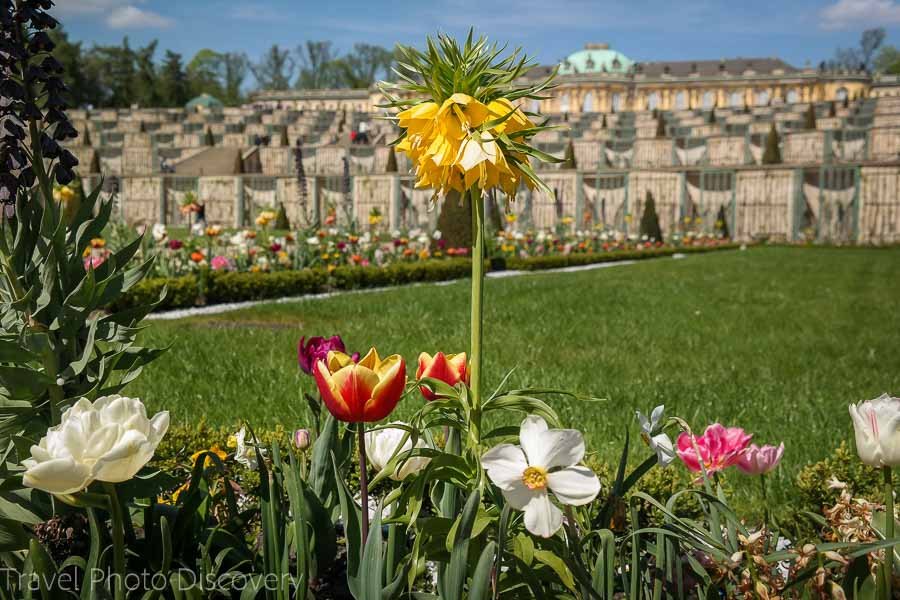 Potsdam palaces and gardens
The Prussian kings of Germany created spectacular palaces and showcase gardens to complete their massive castles. One of the most impressive gardens are in Potsdam with the public and beautiful garden spaces of Sanssouci and the Neues Palais with large open air gardens that cover large tracts of land. Spring gardens are planted early with a gorgeous display of colorful annuals throughout the many gardens but mostly close to the areas located around each palace.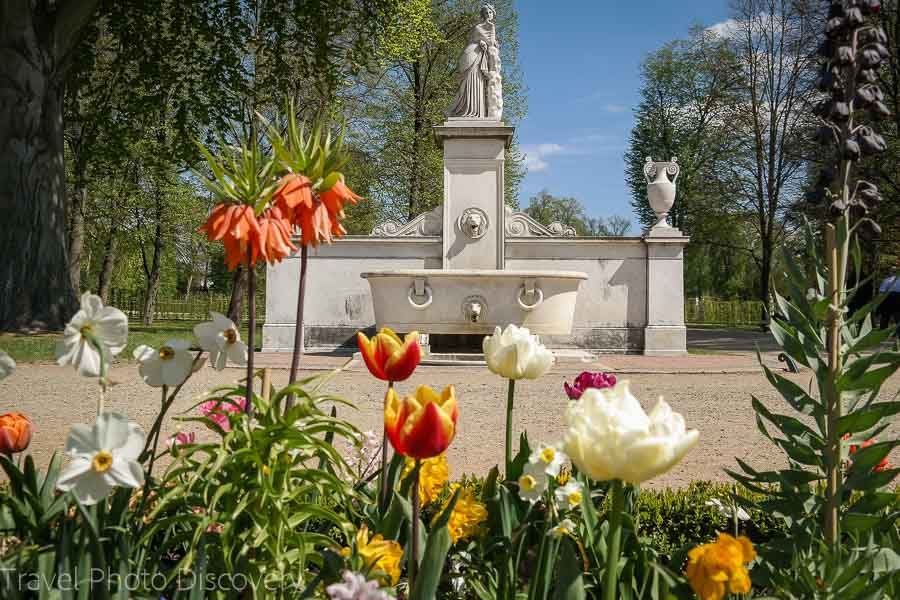 It's a fantastic time to visit Potsdam to enjoy the outdoors and annual spring displays in the gardens along with a visit to all the spectacular palaces at Potsdam. Check out my Potsdam palaces and gardens tour here for more images and inspiration to visiting the area.
Noel with Travel Photo Discovery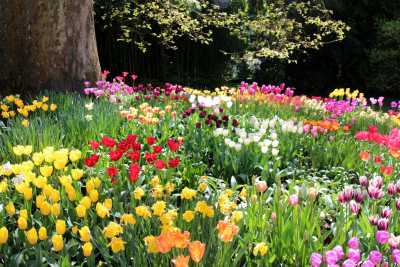 Gardens of Mainua Island in Germany
"Mainua Island is located in southern Germany near Lake Constance and was established by a Sweedish Price called Count Lennart Beradotte in 1932 as a flower island with a 13th-century baroque palace. The island is now managed by his children and is truly a delight! Flower season begins in Spring with orchids inside the palm house and millions of tulips. Rhododendrons follow the tulips and in summer there are more than 300,000 flowers on display. In September, visitors will be greeted by Dahlias and peonies, hydrangeas and hibiscus.
Even though the island is well known for its flowers, children will delight with a wonderful playground, petting zoo, pony rides and a small little garden railway just their size. In addition there is a butterfly house where you can walk through with thousands of butterflies fluttering around. Fun Fact: The German words for butterfly is 'schmetterling', which just sounds adorable when spoken by little children.
Be sure to visit Mainua Island and southern Germany on your next trip! Looking for more things to do with kids near Stuttgart, Germany?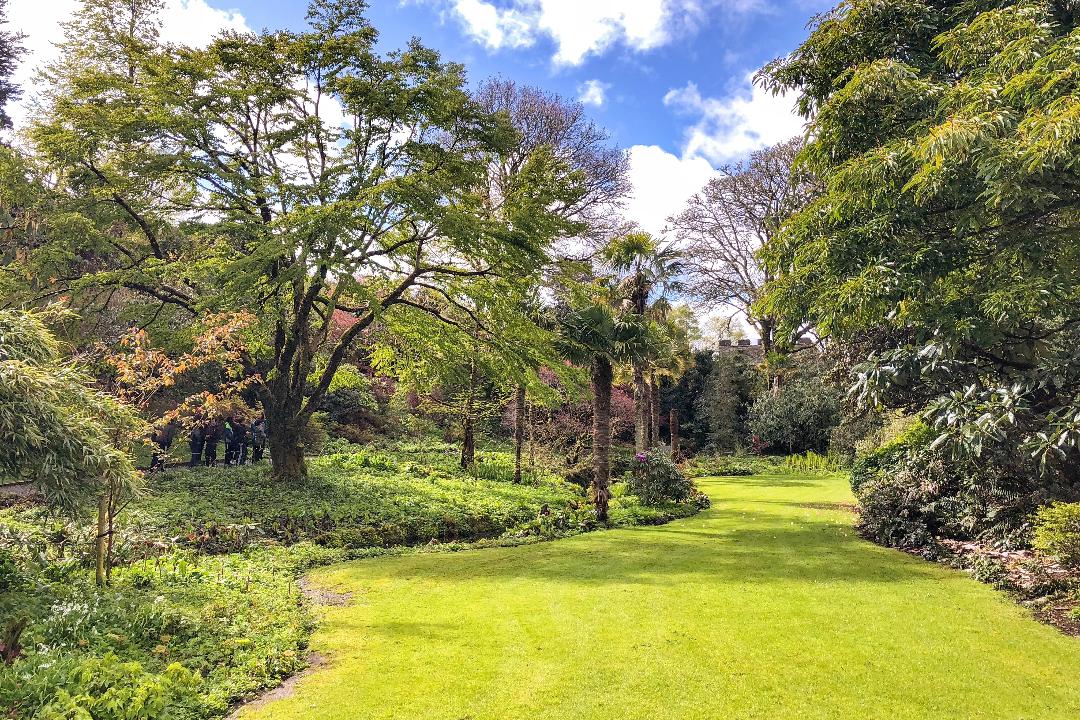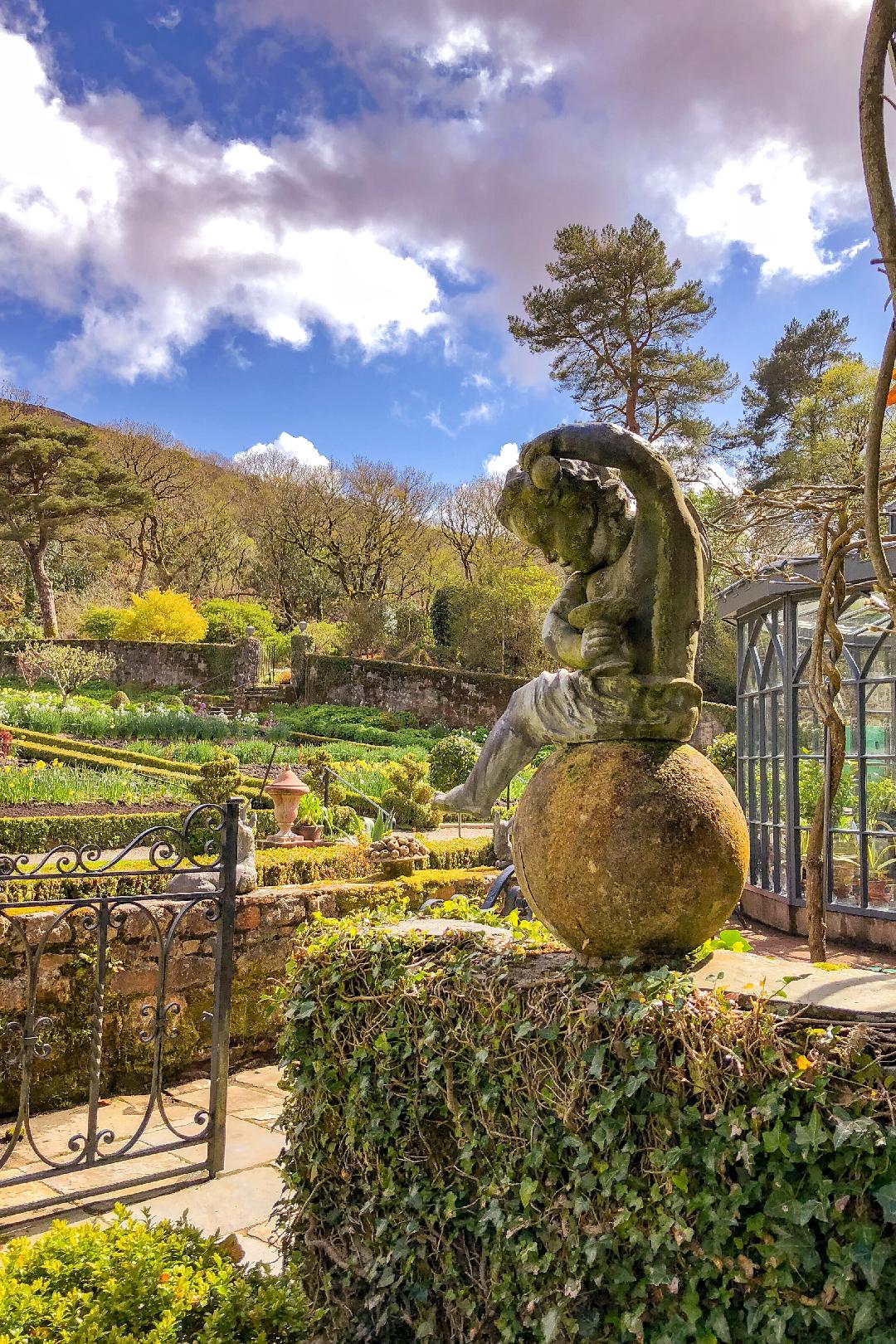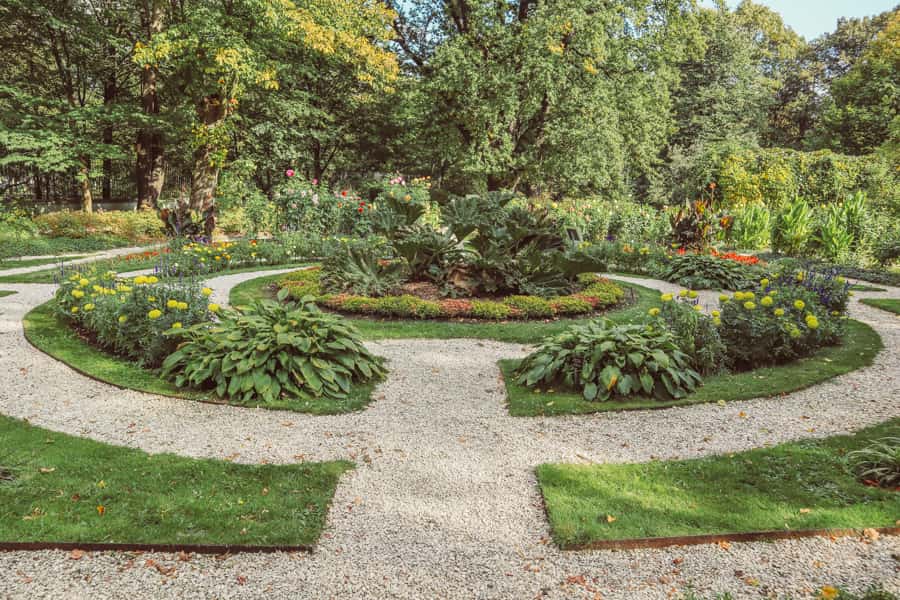 University of Warsaw Botanical Gardens
For both their charm and history, the University of Warsaw Botanical Gardens are a must-visit gem. They were founded in 1818, have included over 10,000 species by 1824, were ruined during World War II, and were reconstructed right after. Today, the gardens are relatively small, but what they lack in size, they make up for in beauty. From roses to magnolias to different kinds of trees and shrubs, they house thousands of species from all over the world. Strolling around, the diversity in species make some areas look like a floral garden and others look like a big forest. The gardens are also dotted with a few fountains and sculptures, making them even more scenic.
Surprisingly, even though they are located in the famous Lazienki Park, the University of Warsaw Botanical Gardens are kind of a hidden gem in Warsaw. That makes them a perfect spot for a quiet afternoon stroll and a great way to get off the beaten path in Warsaw.
Let me know of you need any changes.
Kew Gardens in London
Terra Nostra Botanical Garden, Azores
I have been to many gardens around the world and out of them all, my favorite is the Terra Nostra Botanical Garden on Sao Miguel in the Azores.  Terra Nostra is a large garden that consists of native plants (which are unique to other places in Europe), global plants, and baths that contain mineral properties that are supposed to be healing and therapeutic for the skin.  I spent hours inside just marveling at the different species of flora and the ability to get lost in your own world inside.  There are many Azores hotels in the vicinity and Furnas, the closest city to Terra Nostra Botanical Garden, is a really great base and launchpad to explore the eastern side of Sao Miguel.  Furnas is known for its geothermal energy paired with unspeakable beauty.  I definitely recommend a trip to Terra Nostra if you love gorgeous spring gardens and some relaxation while in the Azores.
Megan with Megan Starr.com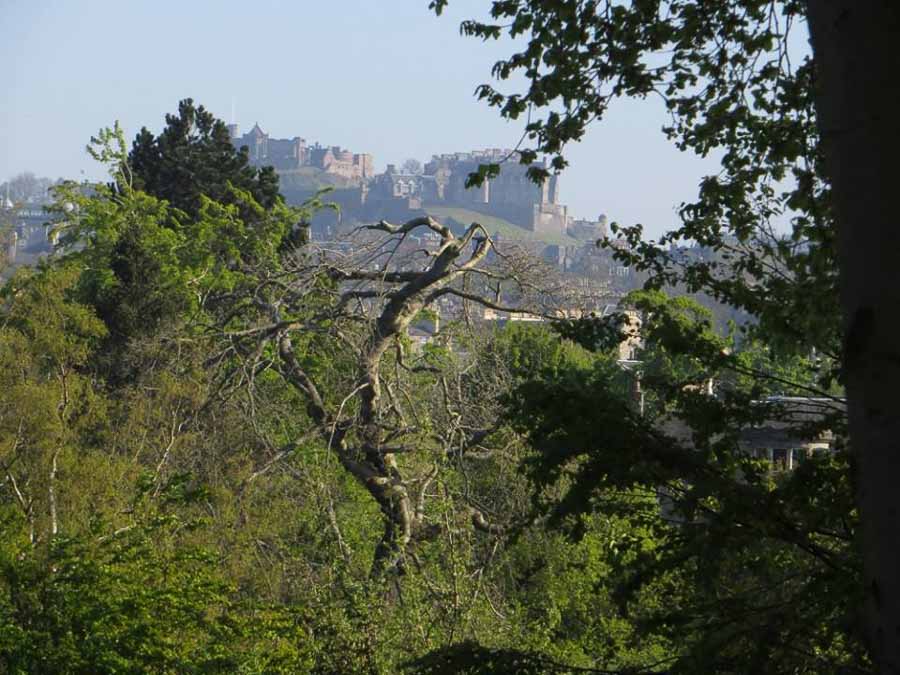 Edinburgh Royal Gardens
Edinburgh Royal Gardens are just one of the many things to see in Edinburgh. The reason I love these gardens is because of the stark contrasts between each area, the research happening within the gardens, and the fact that it only costs £7.00 to enter. Inside the gardens you wander around the Arboretum, Rhododendrons, Rock garden, woodland garden with massive trees, the Chinese hillside that feels like a secret garden and then comes the Queen Mother's Memorial Garden. Here you have a quaint and quiet area with a small house where you can sit. When you enter the entire house is lined with seashells and pinecones, a perfect place for solitude from the city. Be sure to peek through the trees during your wanderings as there is one particular spot that allows you to see the Edinburgh Castle.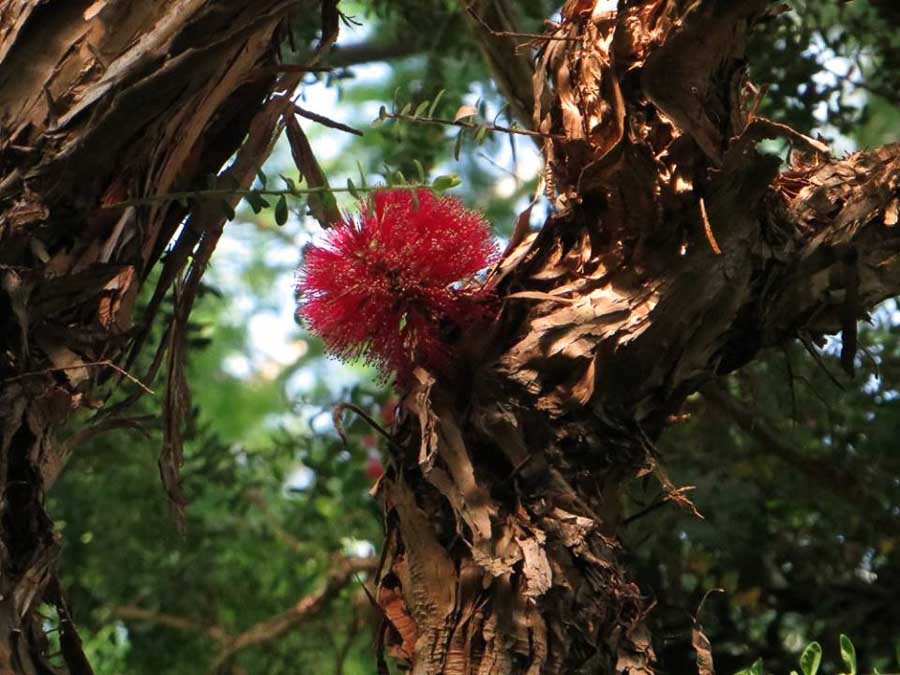 There are also several greenhouses worth visiting where different plants from all over the world and grown, including a beautiful collection of orchids, and some of the strangest trees I've ever seen with surprisingly beautiful flowers. So if you are ever in Edinburgh, be sure to visit the Royal Botanical Gardens there, it is a great escape from the city.
 -Janiel Green with CultureTrekking.com
Explore the Spring Gardens in Asia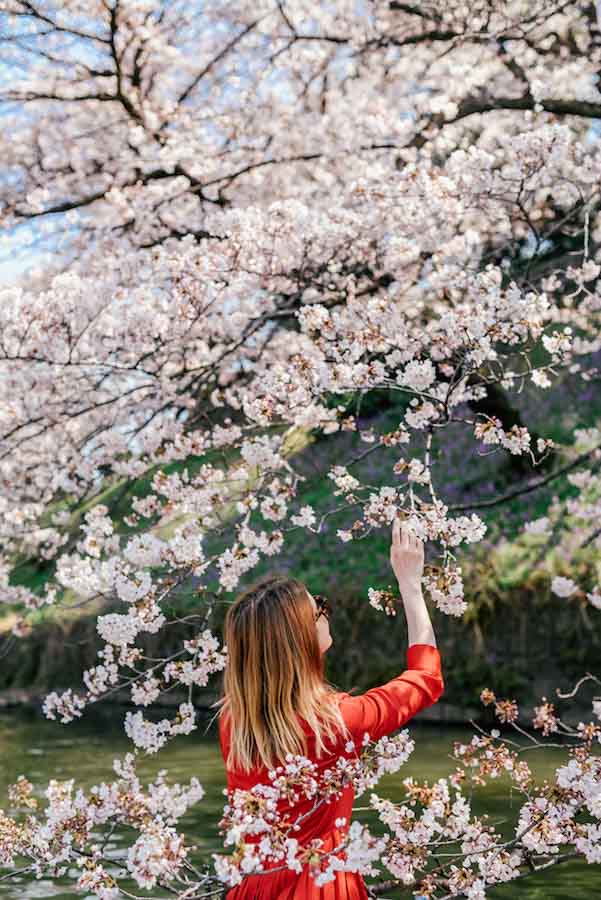 CHIDORIGAFUCHI MOAT, JAPAN
The place features around 200 cherry trees stretches for 700m along the promenade that decorate the moats beautifully, and over 1 million people come and enjoy this stunning view. The cherry blossoms are lightened up at night after sunset till 22:00.
The moat surrounding the Imperial Palace is covered in over 200 gigantic cherry blossom trees – with many reaching over on top of the edges of the moat. Over 1 million people come during the cherry blossom bloom to enjoy this unforgettable view. They are lighted up at night until about 10 pm. But really the best way to see them is to rent a paddle boat and get close to all the petals on the water. Make sure to get there early, like an hour before open because the lines are immense during peak bloom.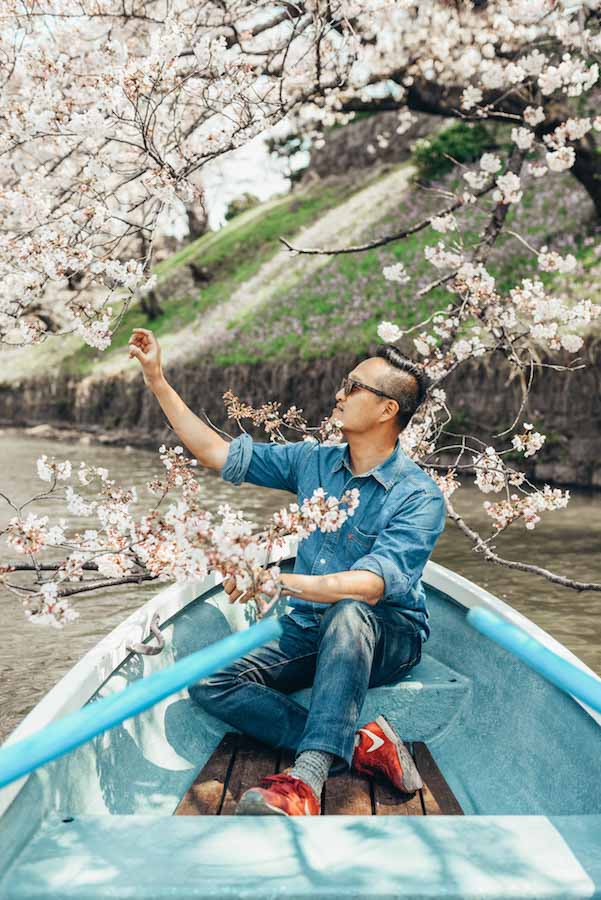 You can also check out Chidorigafuchi Path, which is a narrow sidewalk alongside the moat of the Imperial Palace that runs from a short distance from the cemetery to the Boat Rentals. There are many blooming sakura trees here, but they do get packed pretty fast. Also, make sure to get here early if you want a picnic spot under the blooms.
Access: from Tokyo Toei Shinjuku line, Metro Hanzomon line, Metro Tozai line, Kudanshita station exit 2 walking 5 mins
Best time to visit: late March to early April
Check out Henry & Zory's post on cherry blossoms in Japan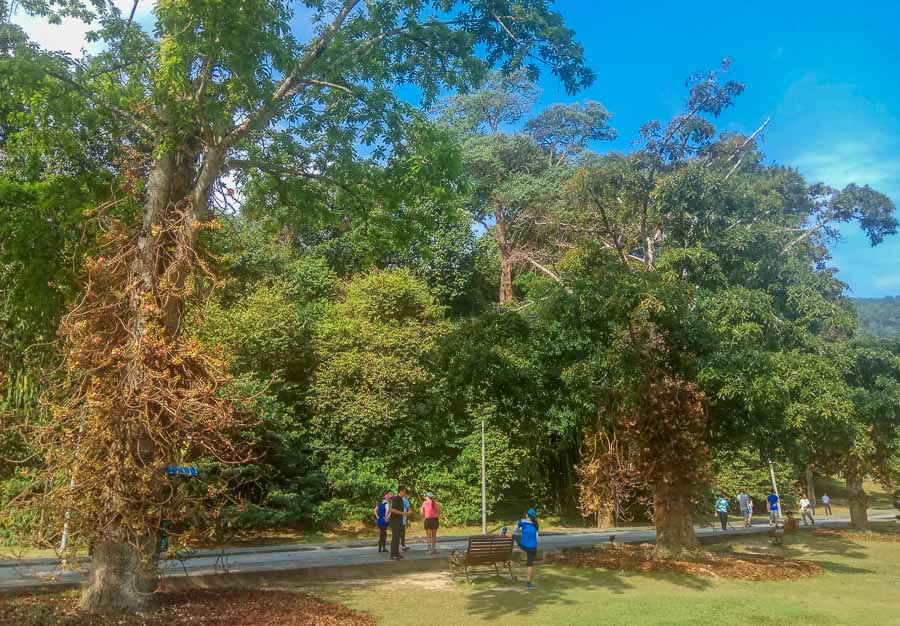 Penang Botanic Gardens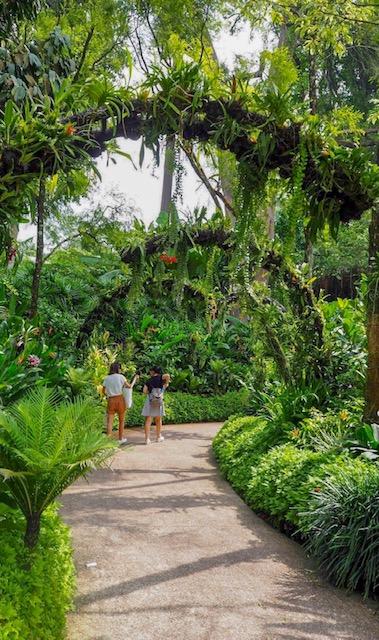 Singapore Botanic Gardens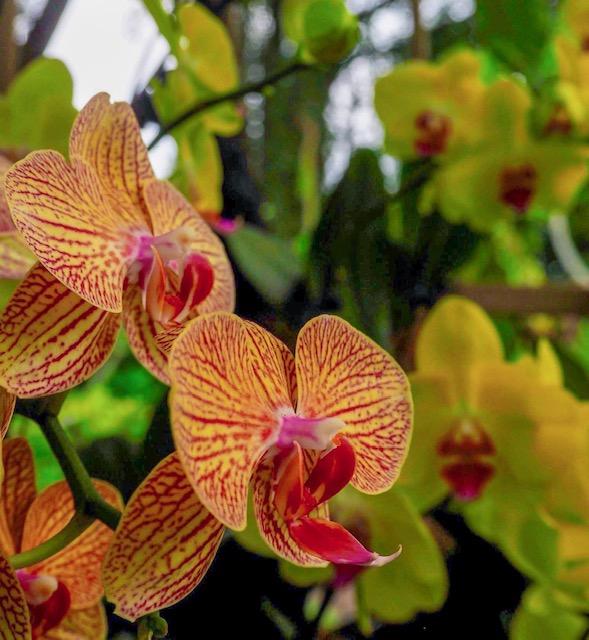 Orchid Garden Bali
Bali orchid garden is located in the south of Bali island, about 10 minutes away from Sanur beach. The ticket is the equivalent of 8 USD. Is better to visit at the end of the rainy season, in Spring, when all the flowers are in bloom and the atmosphere is beautiful indeed. You will also get a guide that will explain to you all the varieties of orchids that you can admire around the garden.
The area is sprinkled with flowers in all shapes and colors, most of them, orchids, and with fountains, alleys and other decorations. We even saw mini pineapples and a plant very similar to the beak of a tropical parrot. At the end of the visit, you have the chance to taste the famous Kopi Luwak coffee, made of high-quality arabica coffee. It's a lesser known place in Bali that I highly recommend you to visit.
Adachi Museum in Shimane Prefecture
Royal Botanical Gardens of Sri Lanka
Sri Lanka is full of beautiful botanical gardens that bloom in Spring, but my absolute favourite is the Royal Botanical Gardens in Kandy. It's a large set of gardens that are filled with a wide range of plants and flowers from around the world.
 Actually, it feels like you're taking a trip around the world in just a few hours. I love rose gardens, and there is a whole section dedicated to these gorgeous flowers. Simply get your map and plan your route of wonderful things to see. After you've walked among some of the most beautiful flowers in the world, you can stop at the on site cafe for a local tea and a bite to eat.
Or, it's a wonderful place to have a picnic. Whatever you decide to do, simply wander for hours and immerse yourself in the stunning nature that surrounds you.
 Cazzy Magennis with Dream Big, Travel Far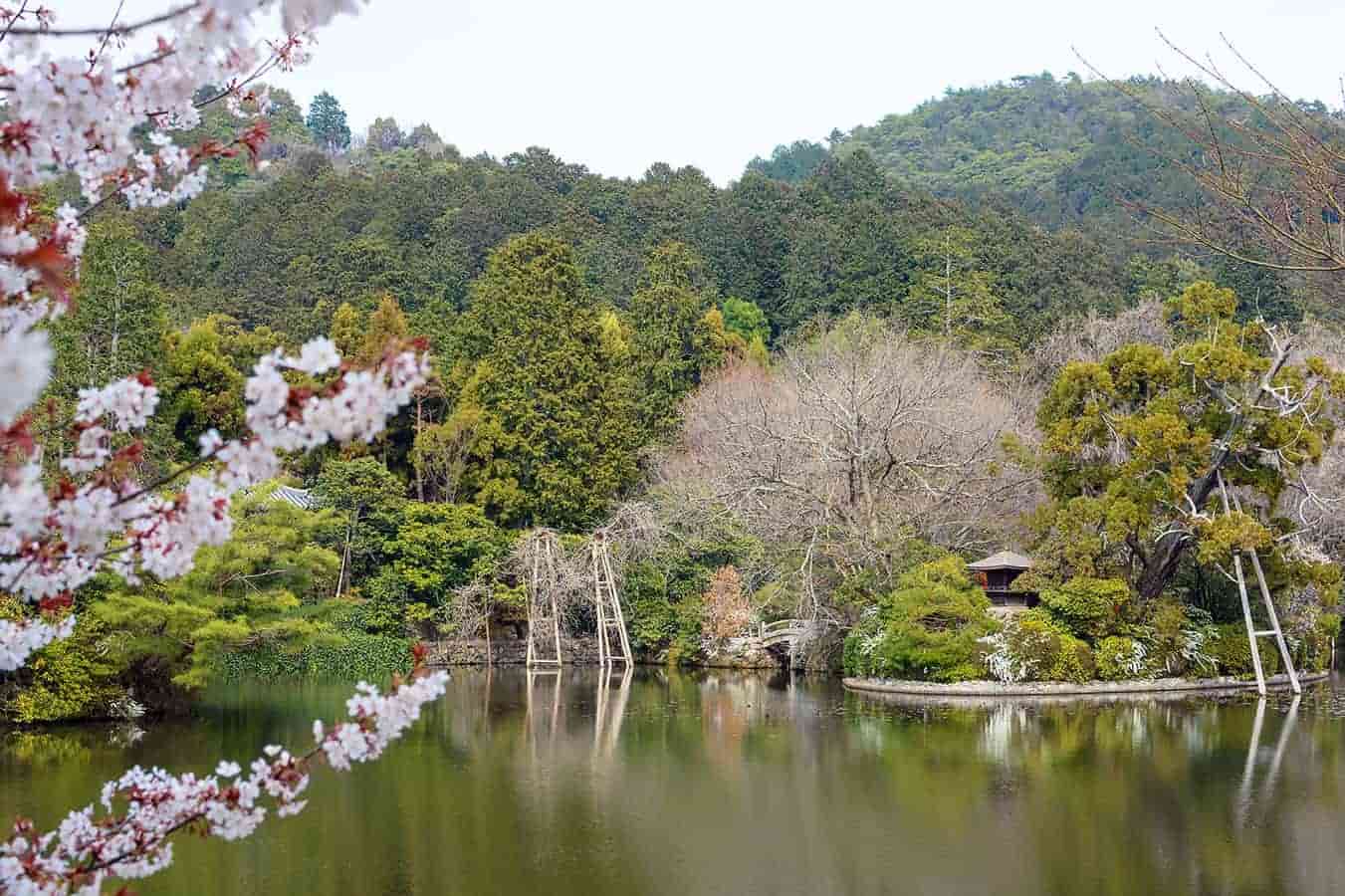 Ryoan-Ji Zen Garden In Kyoto
Ryoan-ji temple's zen garden is one of the most famous dry gardens in all of Japan. Interestingly it's also one of the most mysterious ones, because its origins are unknown.
The garden consists out of carefully landscaped moss pads with rocks on them, sitting in a sea of white pebbles raked into linear patterns. The surrounding nature rising up from behind the temple walls gives this whole a good canvas to shine on.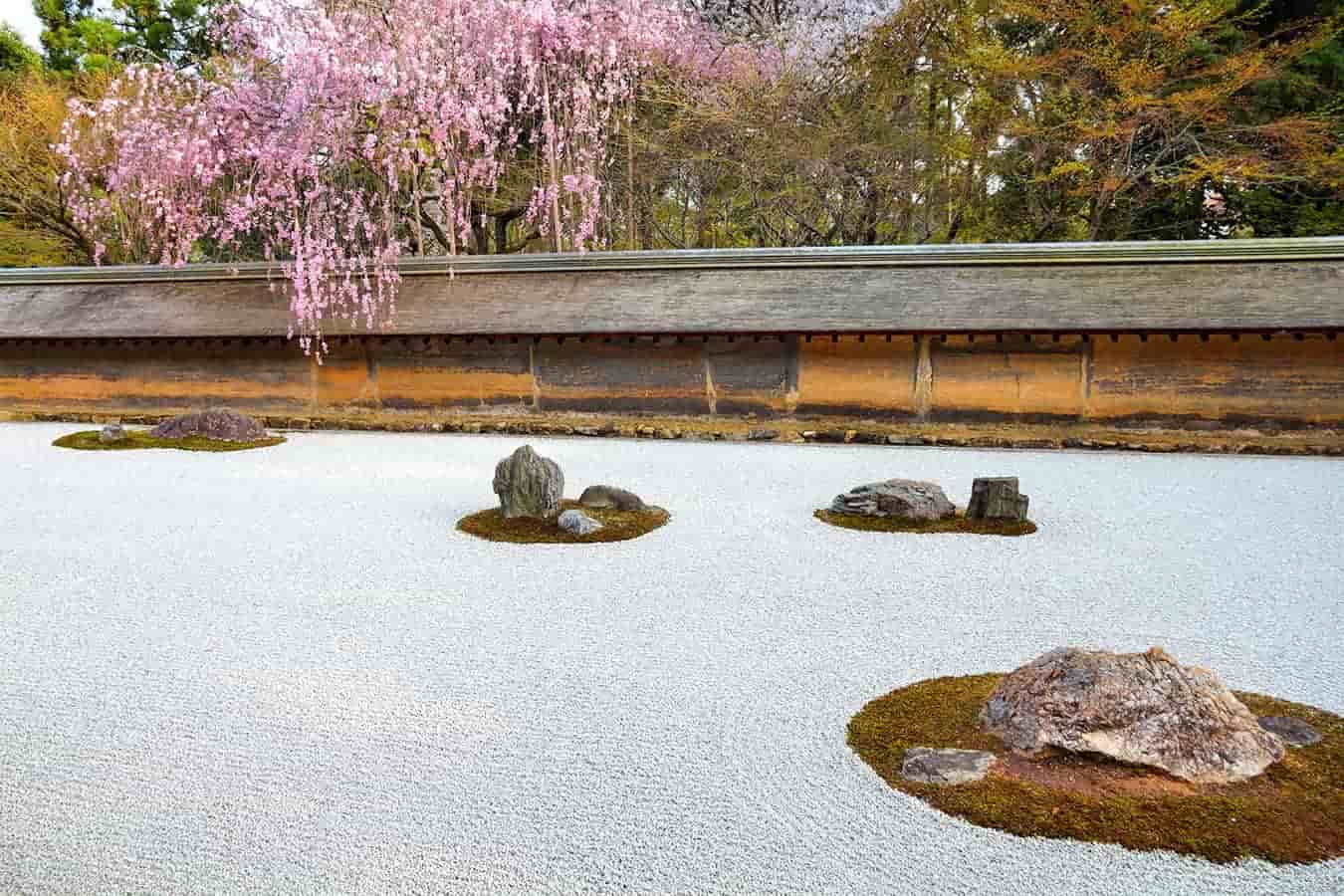 Its simplicity coupled with its meticulous attention to detail is what makes this garden stand out. I highly recommend a visit if you enjoy nature and peace. Go in the early morning or just before it closes to avoid the crowds though.
The temple area also has a park and lake to explore, as well as a tofu restaurant with a view. If you like to experience the serenity of a Japanese garden in your accommodation as well, consider staying in a Kyoto Ryokan, as they often have carefully tended gardens too.
Paul with Journey Compass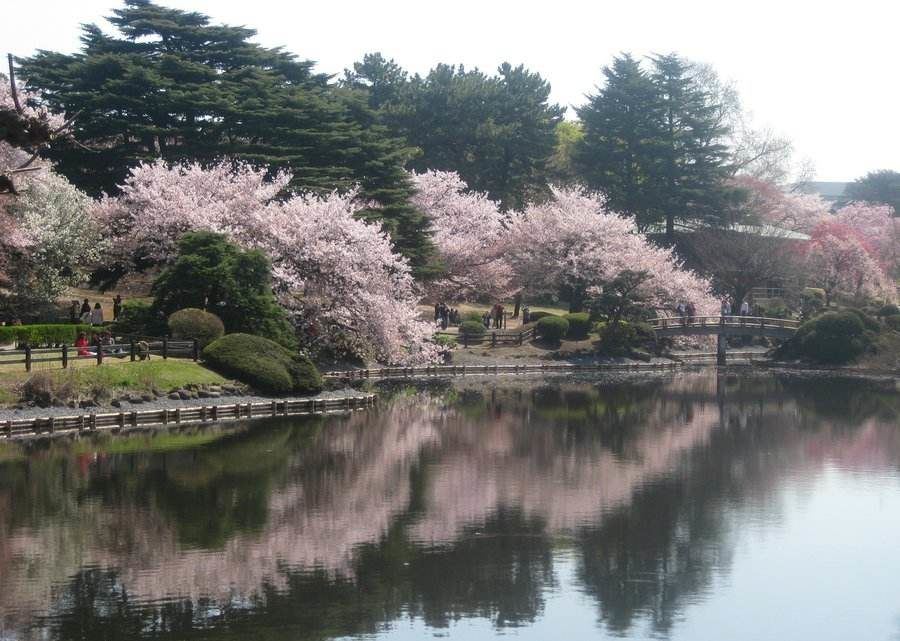 Shinjuku Gyoen National Garden in Tokyo during spring
Matilda with The Travel Sisters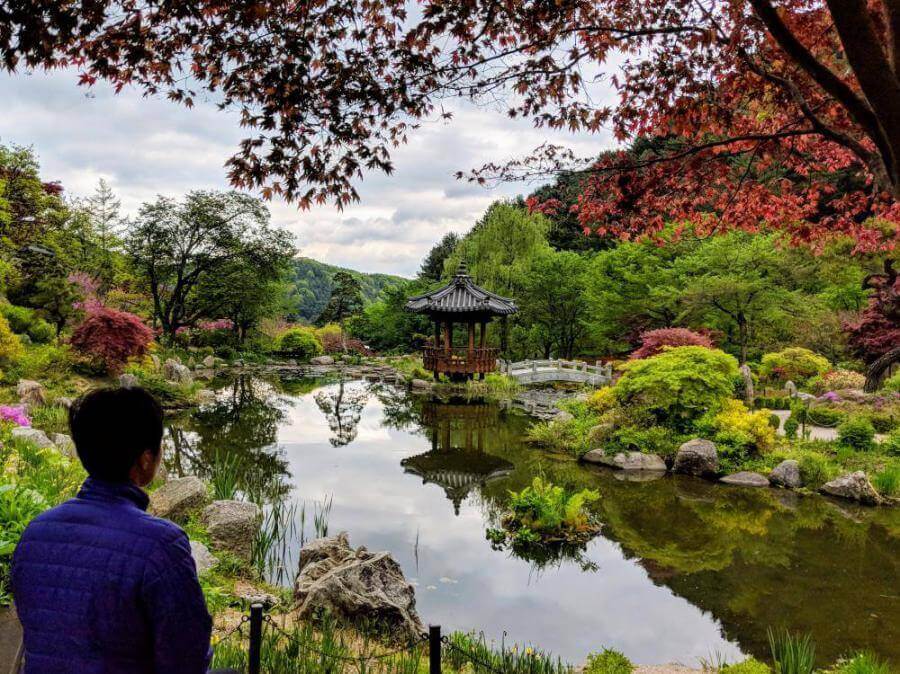 Garden of Morning Calm in Korea
Located in the hills of Gapyeong, South Korea, the Garden of Morning Calm is one of the most beautiful gardens in the world. With its impressive size of 30,000㎡, it takes a couple hours to navigate the 1000+ colorful plants in the garden. Start the journey by crossing the bouncy suspension bridge which leads to many floral attractions. Check out the roses, conifer trees, cacti, or even take a short hike up the hill for amazing views. We loved the tranquility of the Japanese pond garden and the iconic Millennium Juniper tree that is over 1000+ years old.
What makes this garden special is that they celebrate all seasons through seasonal plants, educational exhibits, and festivals. During our springtime visit, we saw multi-colored tulips everywhere. The wintertime has the famous Lighting Festival where the garden illuminates in the evenings.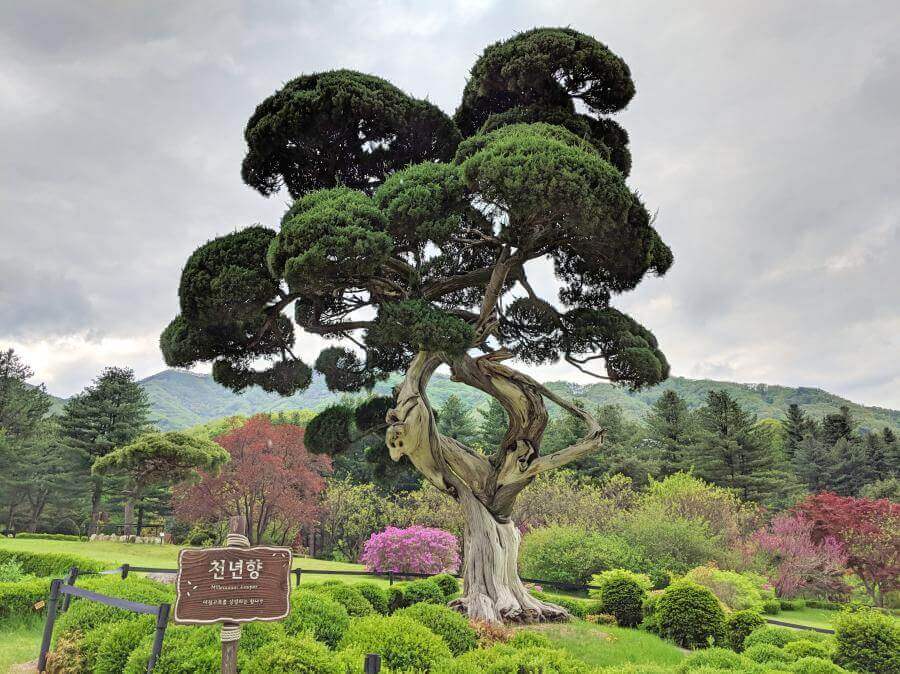 If you want to visit this place, combine a trip with the nearby attractions of Nami Island and Petite France. It's a quick getaway from Seoul as a day trip.
Jackie Szeto with Life of Doing
Miscellaneous Spring Gardens of the world
Lisa with TheHotFlashPacker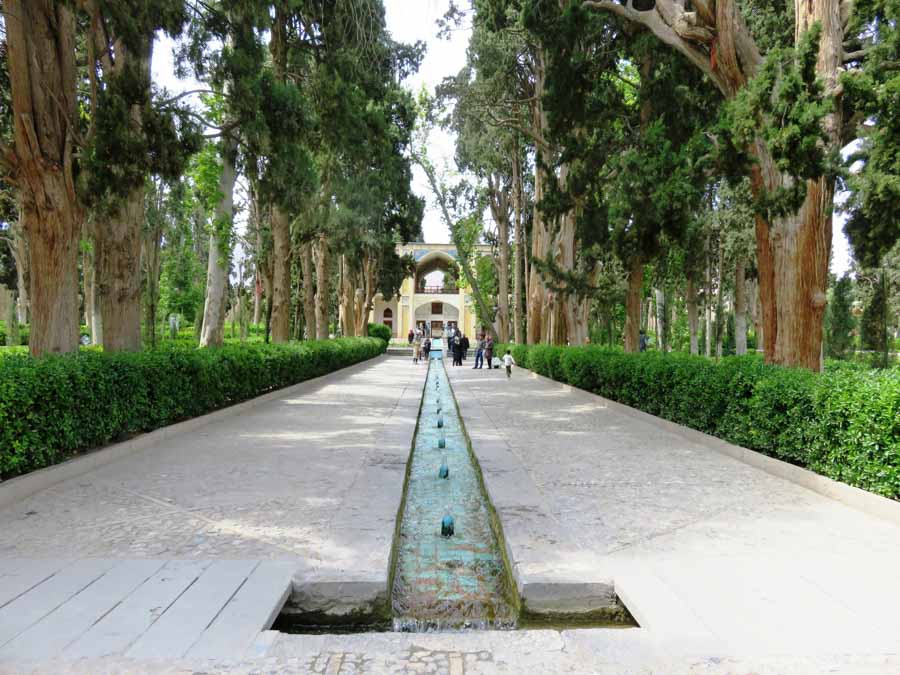 Fin Garden in Kashan, Iran
Persian gardens are famous all over the world but one of the most beautiful ones is Fin garden in Kashan. Kashan is a true desert city with a picturesque old town where most houses are made from sand and mud. The traditional homes often have wind towers to keep it cool in summer.
It is hard to imagine a Persian garden in such a desert place, but Fin garden is a lush green oasis that blooms in spring. It's a place to cool down from the desert heat as the orange trees and cypress trees provide shade from the sun.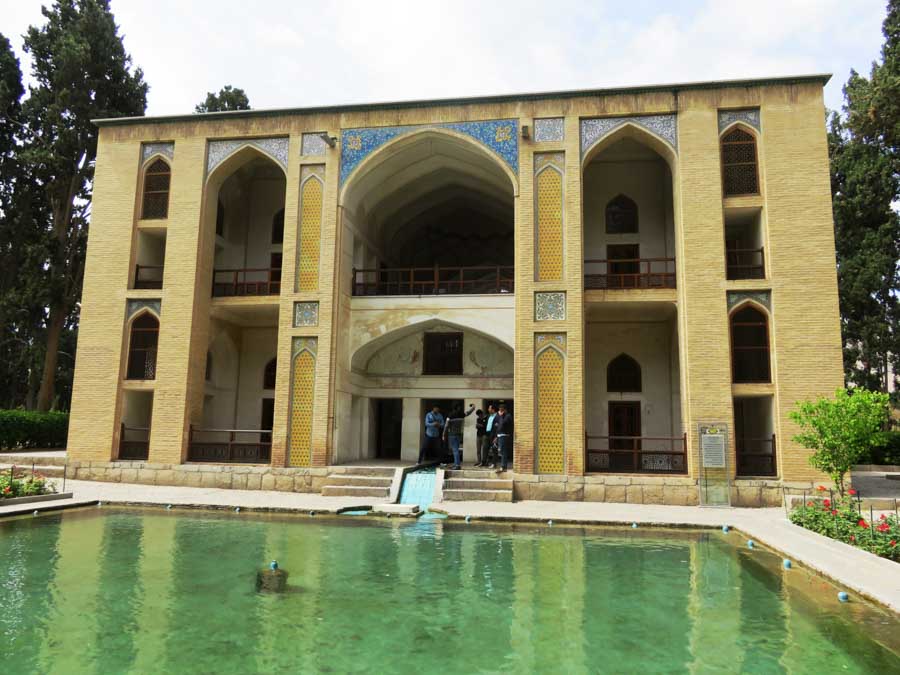 The garden has a perfect symmetrical design that is typical of persian gardens. There are 4 smaller gardens separated by waterways and pools. Built in 1590 under the Safavid dynasty it is the oldest garden in Iran and a UNESCO World heritage site.
The garden also has a traditional teahouse where you can experience true Iranian hospitality. It is a good way to finish your visit. Fin garden is a wonderful place to spend an afternoon and a must visit when you are in Kashan.
Ellis Veen with Backpack Adventures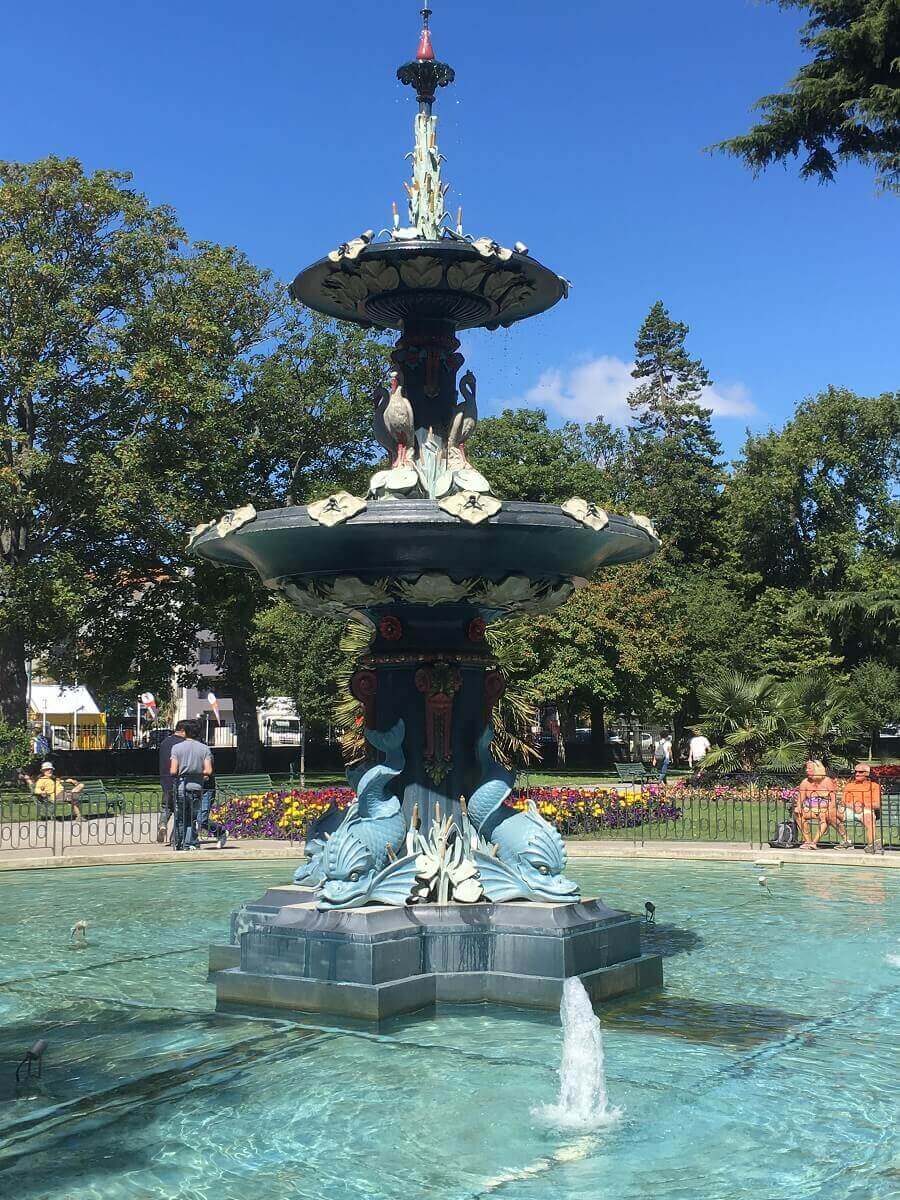 Botanical Gardens in Christchurch, New Zealand
The Botanical Gardens of Christchurch, on the east side of the South Island of New Zealand were founded in 1863 when an oak tree was planted to commemorate the marriage of Prince Albert and Princess Alexandra of Denmark.
From those auspicious beginnings the gardens were continuously enlarged and improved until they became the exquisitely landscaped attraction they are today.
Although the gardens boast plants from all over the world, it is in the rose section where the garden really shines.  Two separate rose gardens grace the parks; the Central Rose Garden with over 250 different varieties and the Heritage Rose Garden with unique samples that bloom in the summer.
Entrance fee and a brief tour on a shuttle cost about US$14.00. An extended tour with 17 stops covering the entire park cost about US$28.00.
If you love to be surrounded by nature's beauty in a peaceful, serene environment, spend a day or half a day in this enchanting location.  It's good for the soul.   
Talek Nantes with Travels with Talek
Please pin this for later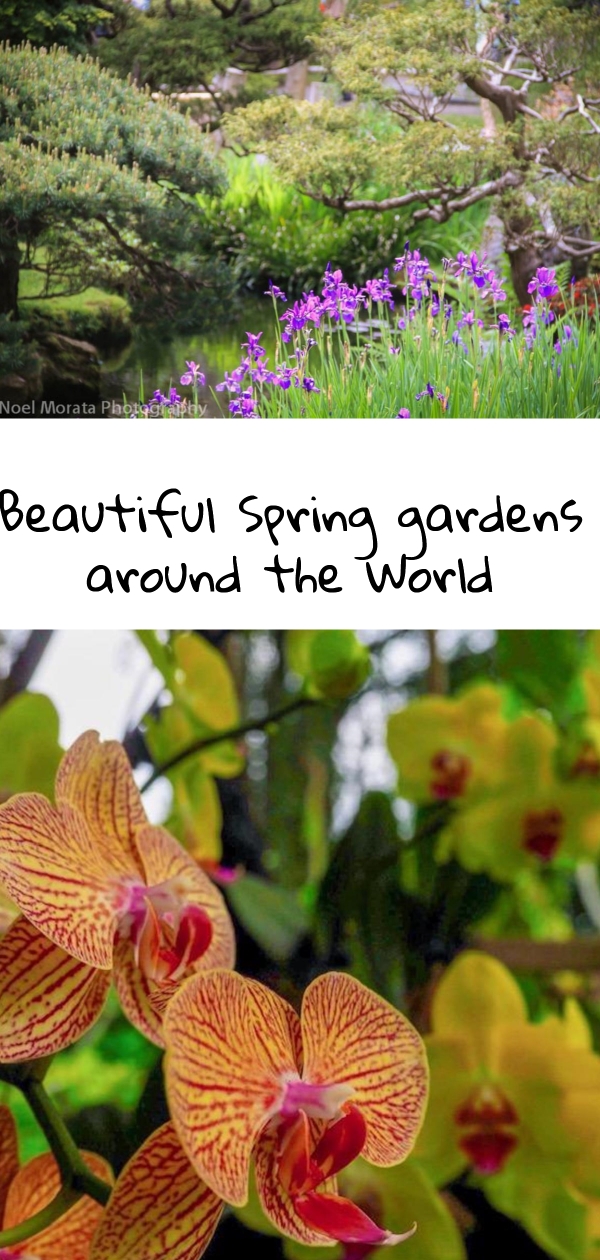 Conclusion to visiting the Spring gardens of the World
Thanks for visiting today and checking out this post on spectacular spring gardens around the world, if you enjoyed the images and post, could you please share it with any of the social media buttons located around the post.
If you like what you see, come and check out my other social media channels for more updates, including Instagram, Pinterest and Twitter
Disclosure – There are affiliates links on this post which provide a small commission to support this site at no extra cost to you. Thank you for reading, and happy travels.