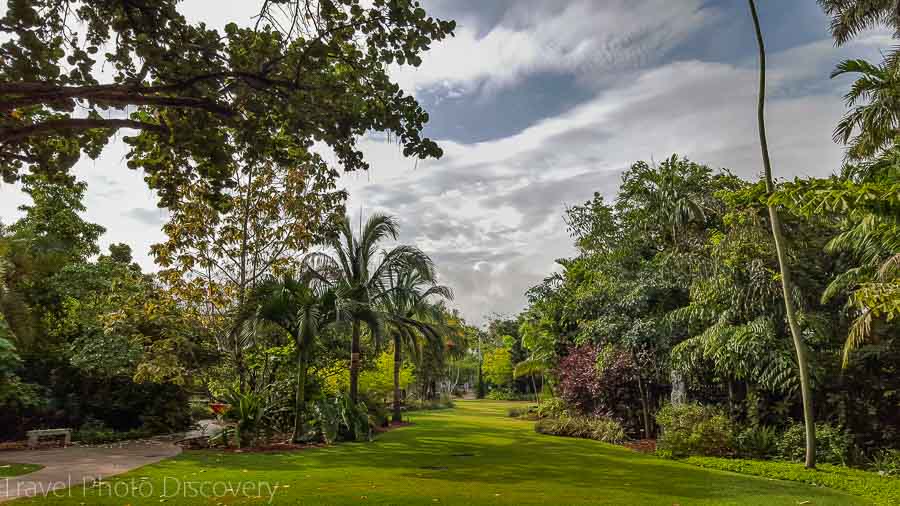 Visiting Miami – Miami Beach Botanical Garden
The Miami Beach Botanical garden is a very easy and compact botanical garden to explore in the Miami Beach district. But don't let that small garden fool you with all the stunning displays and garden vignettes you'll find around the garden that let you discover each of the garden rooms slowly while visiting these intimate and colorful spaces. This is a fantastic place to photograph nature and explore the beautiful tropical landscapes and learn more about tropical plants that are prevalent around Miami Beach.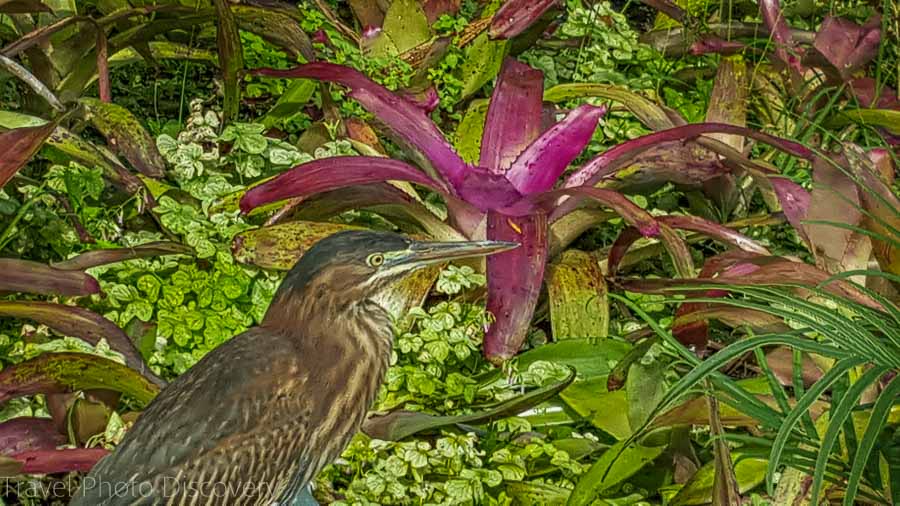 Touring the botanical garden
When you visit the gardens, you can sign up for a docent tour or also do a self tour with signage giving directions and descriptions of the areas you will be seeing around the garden. There are two entrances to the botanical gardens on Convention Center Drive with wonderful signage of what you can see when visiting the garden. In the main entrance is a grand grassy expanse lined with exotic palms and tropical trees in full bloom. Just to the right of the main entry is the large natural pond which lined with more palm trees and other exotic plants and bordering the main visitors and administrative center below.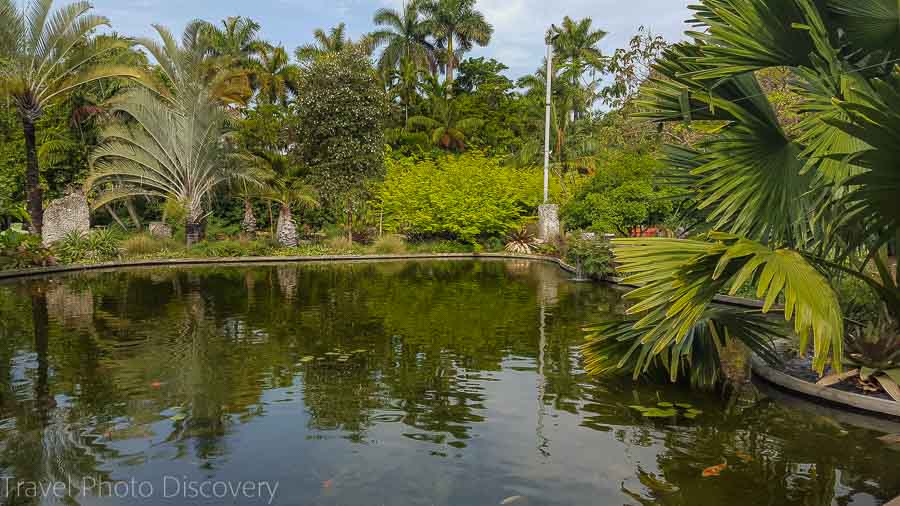 The natural pond with exotic palms, bromeliads and flowering trees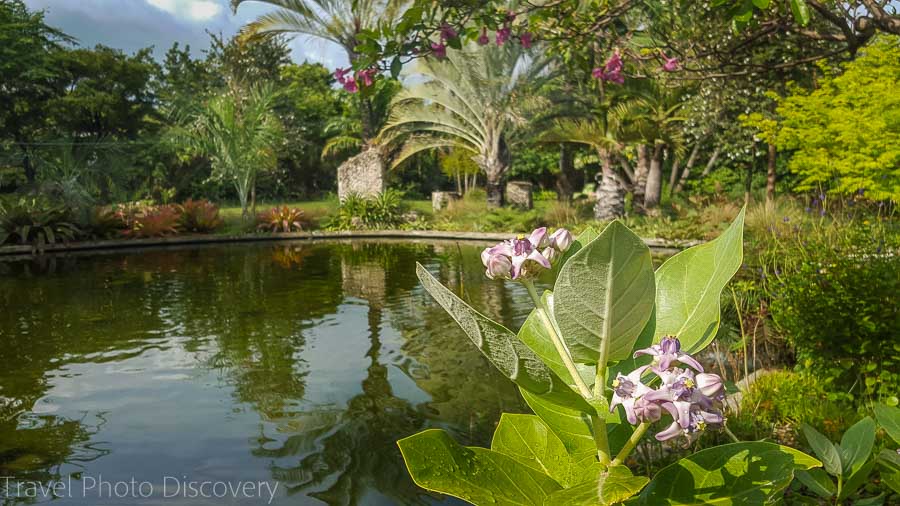 Plumerias add a sweet topical scent to the garden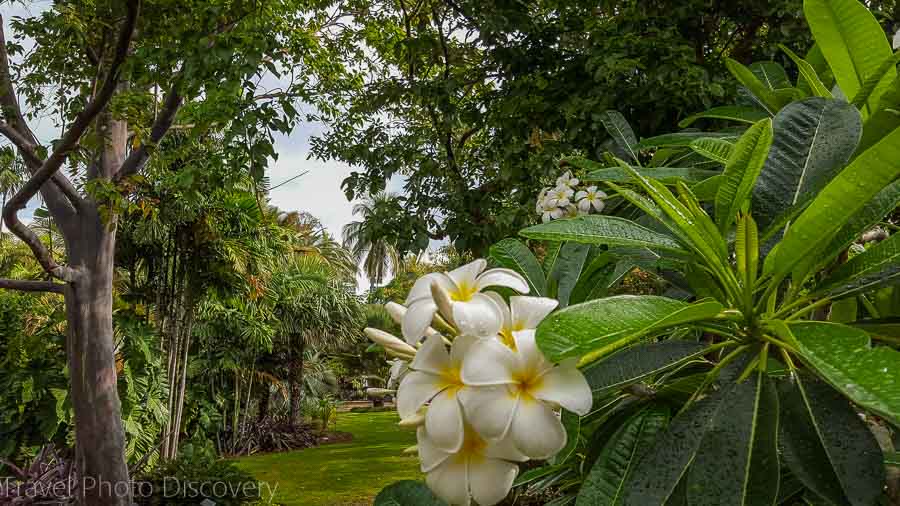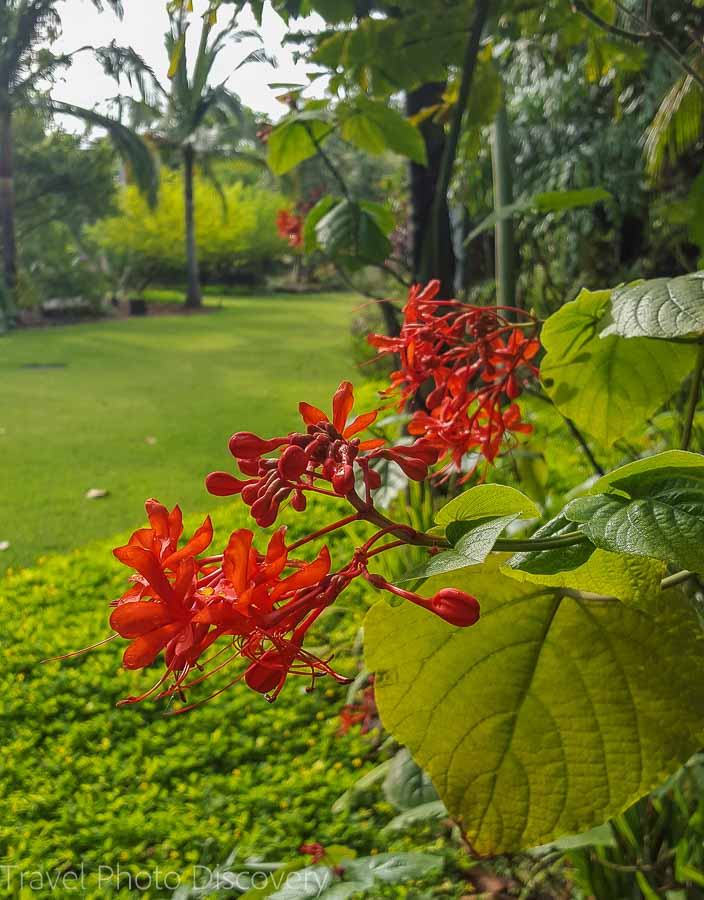 Red fiery accents with these tropical trees in bloom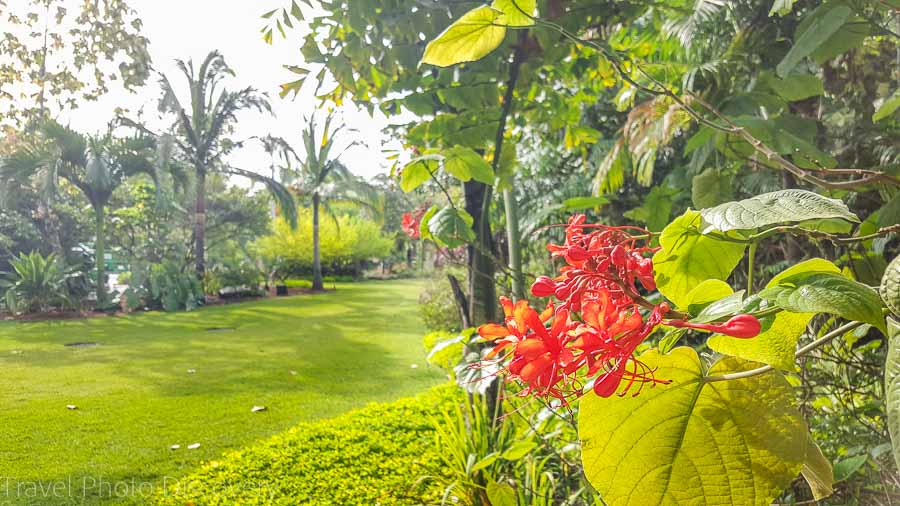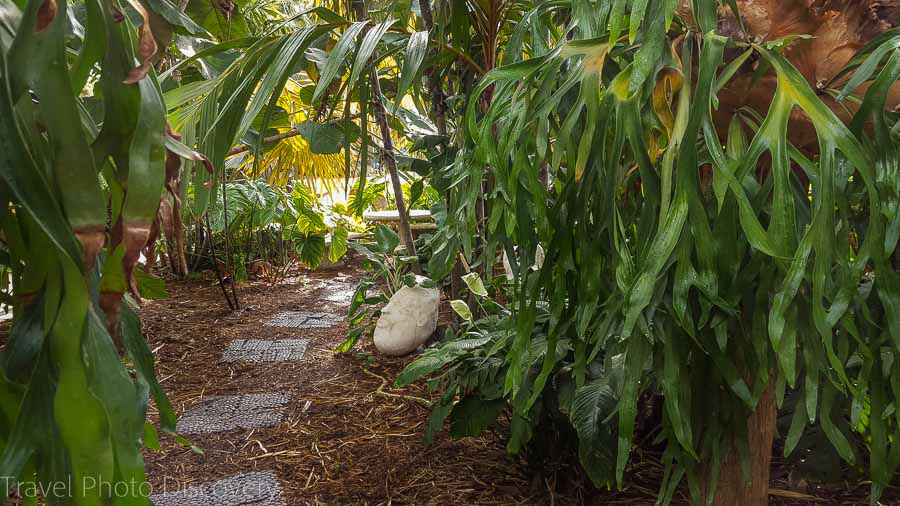 Art in the garden
Around the different gardens, you may happen upon some beautiful art, most made by local artisans and donating their works in the botanical garden. I spotted this gorgeous flamingo in the administrative center, painted with different genre of orchid blooms and tropical colors that made the sculpted piece stand out in this quiet space.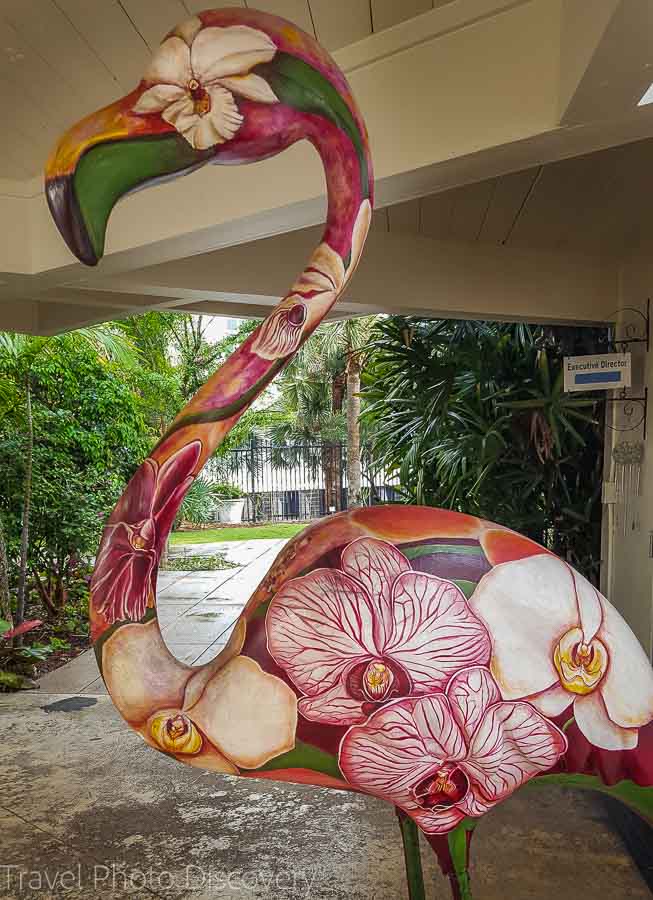 Fountain made with local coral stone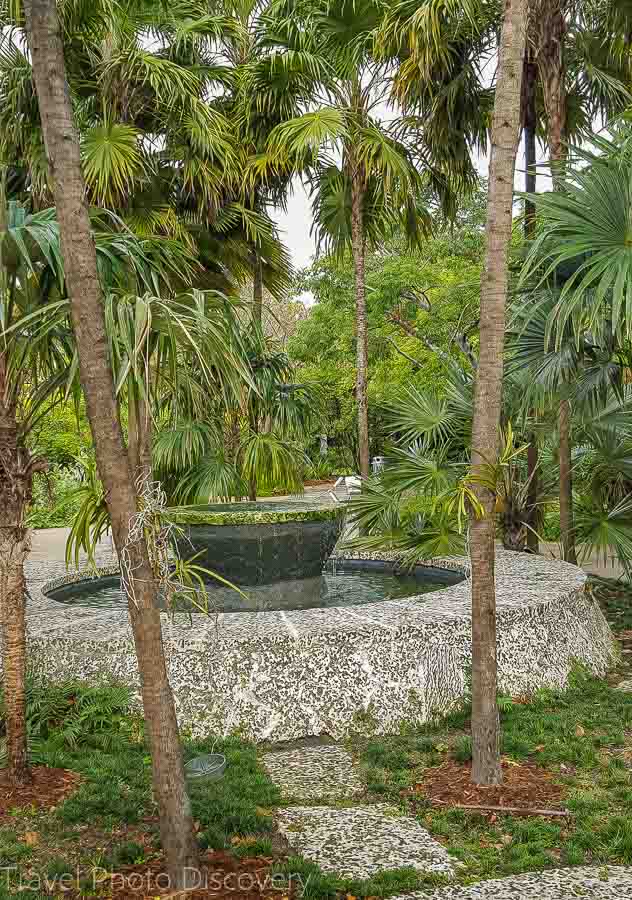 I always gravitate to water features when I visit any garden,  the ponds and fountains at the Miami botanical garden are set in just the perfect areas around the garden and are filled with so much wildlife. While walking along the smaller pond area, I spotted a variety of carp and other colorful fish, turtles and more tropical birds than you can imagine. No doubt, they are also happy in their perfect little water environments.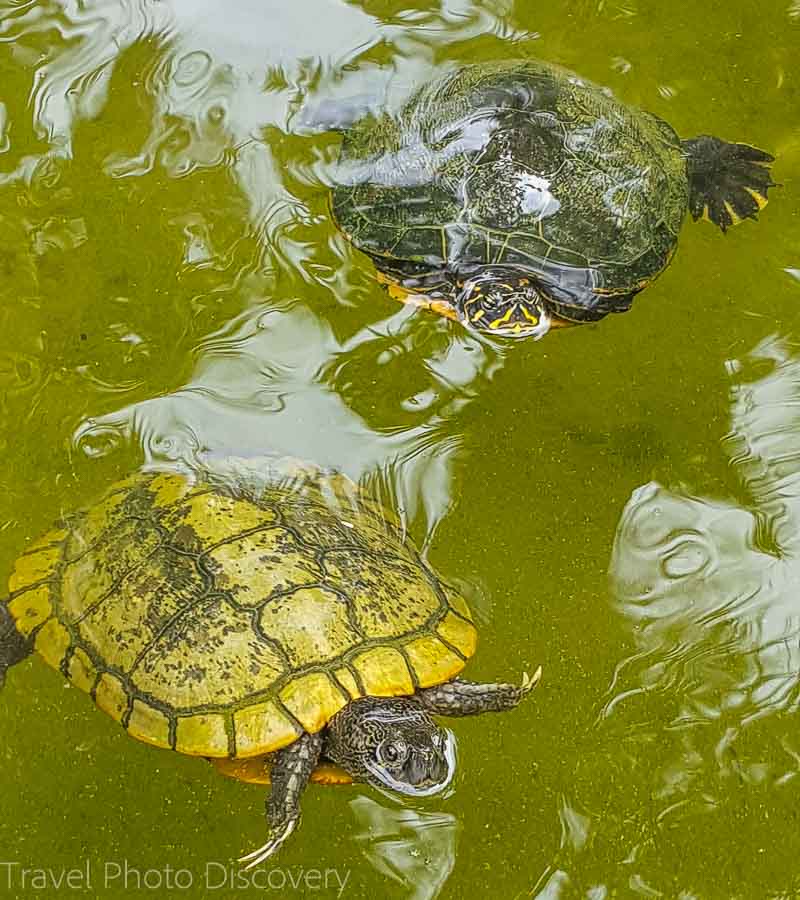 More art in the garden with these hanging styro globes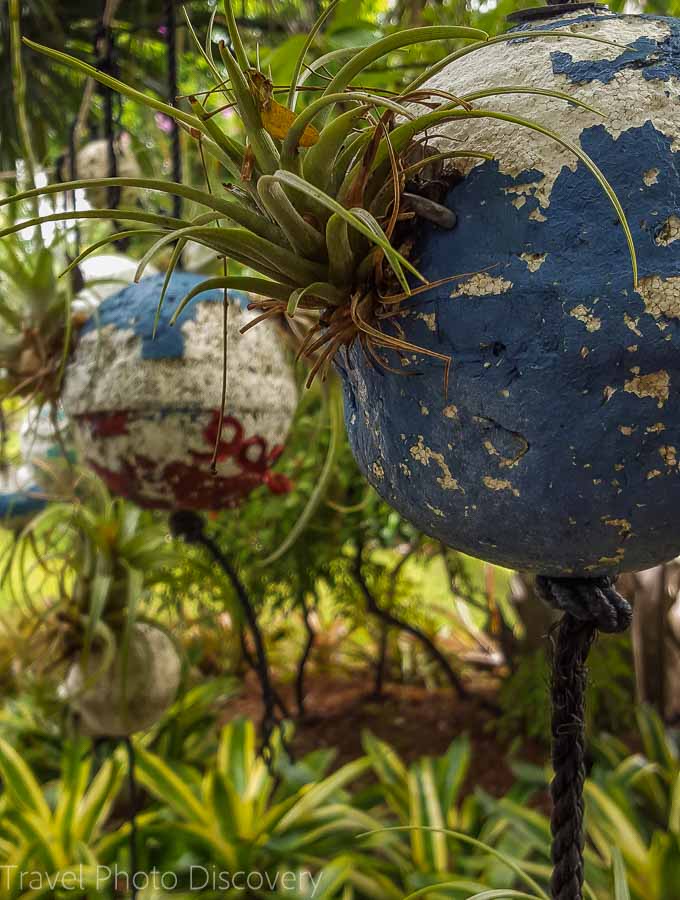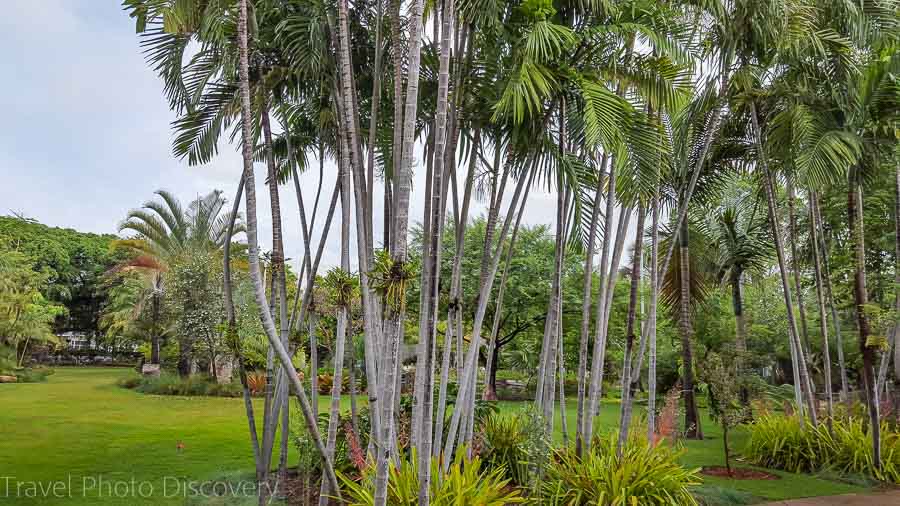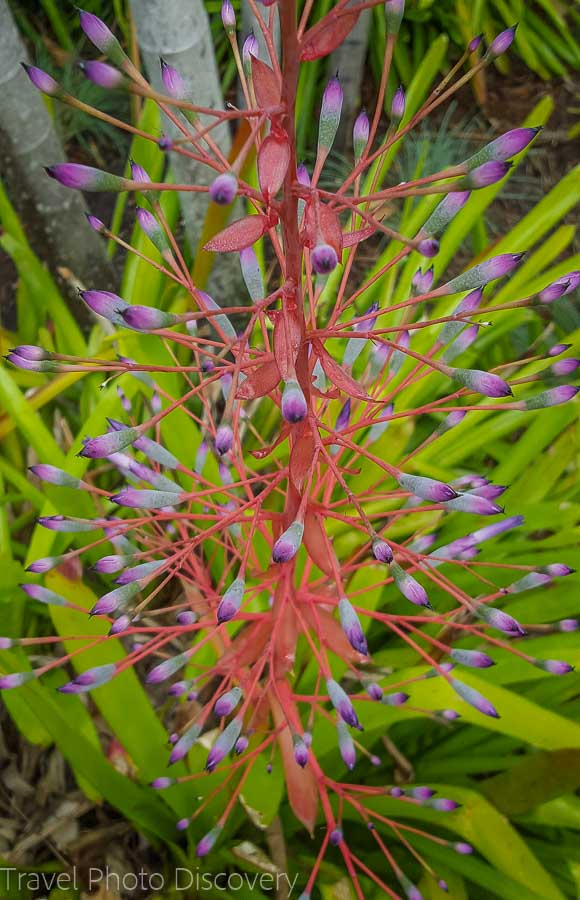 Colorful bromeliad blooms in the Miami garden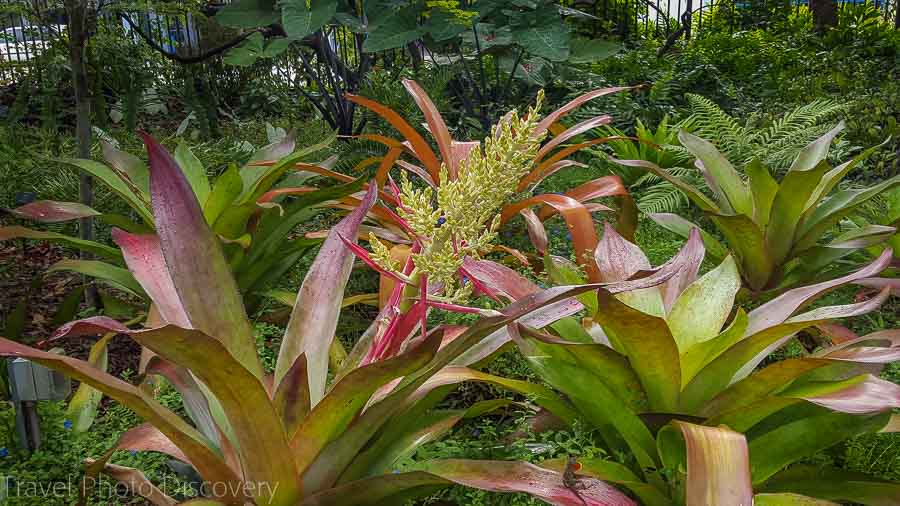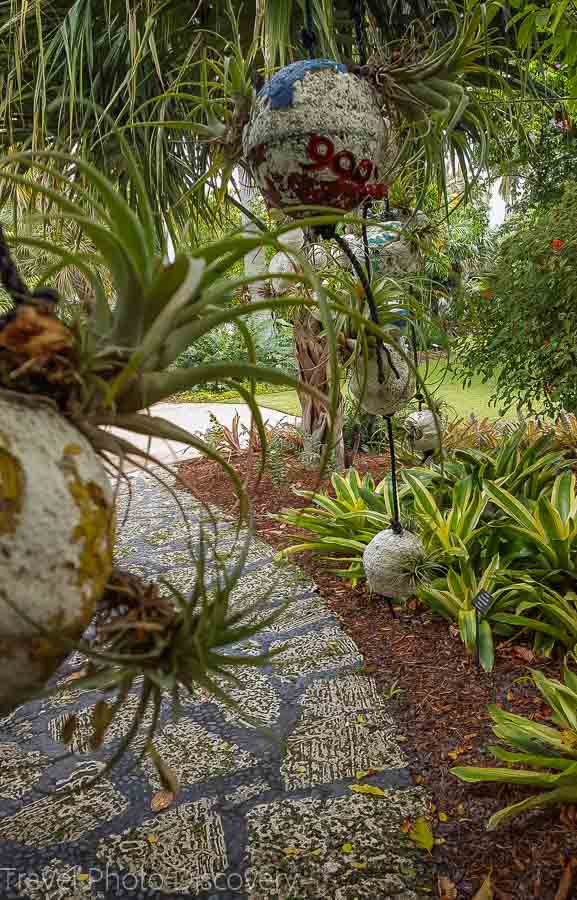 More details on your visit to the Miami Beach Botanical Garden
Entrance to the gardens are free – check out more details and information here about the gardens and calendar of events.
Open 9-5, Tuesday through Sunday
There is a suggested $5 donation per head for scheduled tours
2000 Convention Center Drive
Miami Beach, Florida 33139
305.673.7256
 
Check out these other Miami post below for more inspiration
Touring the Wynwood district of Miami
Visiting Vizcaya Museum and gardens
The Holocaust Memorial in Miami
Thanks for visiting today and checking out this post on Visiting Miami – Miami Beach Botanical Garden, hopefully you will be able to see and experience this lovely garden when you are in the Miami Beach area. If you enjoyed the images and post, could you please share it with any of the social media buttons located around the post.
If you like what you see, come and check out my other social media channels for more updates, including Instagram, Pinterest and Twitter