Sri Lanka Travel Guide: costs, getting around the country safely, street food and getting around
Sri Lanka is a jewel shaped island floating in the Indian Ocean south of India. For a country this size, Sri Lanka is quite diverse. You get the misty hills and tea plantations in the central regions, there are several ancient ruins and Buddhist sites for the culturally inclined. You are never far from a beach both on west and east sides, there are charming colonial towns like Galle. Sri Lanka has diverse wildlife and marine life to be viewed for a wildlife enthusiast. So many places to visit in Sri Lanka and many things to do.
There are adventure activities like surfing, diving available plus hiking options. Here is a list of the top Travel Tips you should know while planning a trip to Sri Lanka and during your trip as well –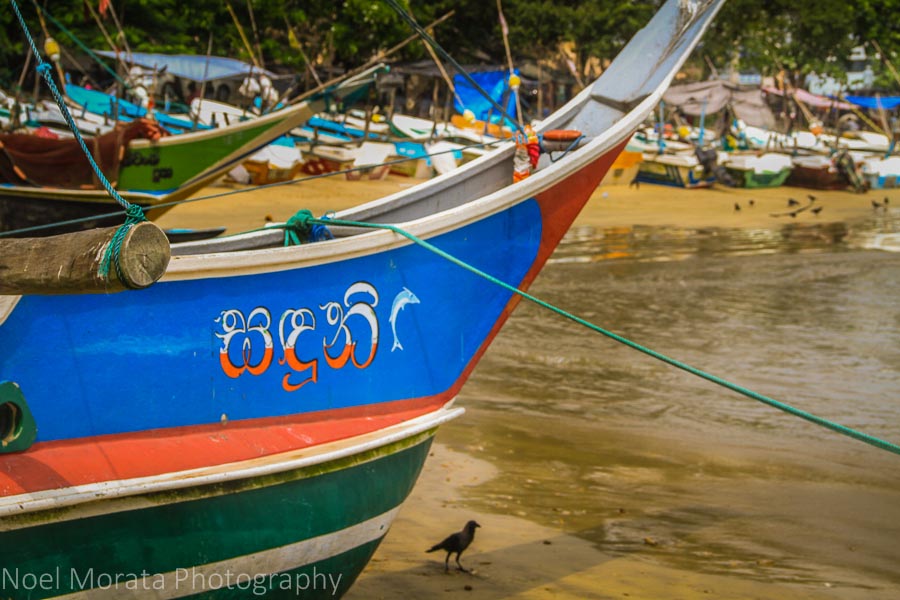 What to know before travelling to Sri Lanka
Best season to go to Sri Lanka
There are 2 monsoon periods to be considered while planning your trip to Sri Lanka. The south west areas in Sri Lanka that are more popular get south-western monsoons between May and September. So the best time to visit these areas is during the dry season: November to April. Sri Lanka is a tropical country with hot humid weather throughout the year. But during this time, the nights are less warm.
Sri Lanka's east coast is influenced by the north-eastern monsoon between October to January. The best season to visit the east coast of Sri Lanka is between April to September.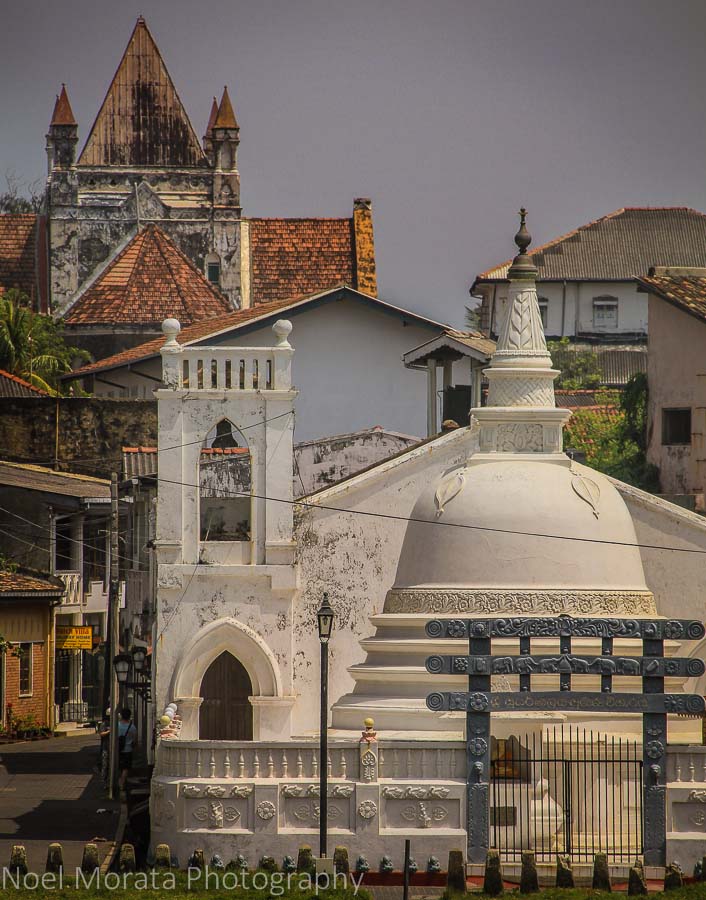 Best places to visit in Sri Lanka
As I mentioned earlier, Sri Lanka is compact in size and yet, diverse. For a first-time visitor who is culturally inclined, I would recommend a visit to the Cultural Triangle in Sri Lanka – Sigiriya, Dambulla and Arunadhapura or Polonnaruwa. No better areas than to visit some of the cultural and Buddhist sites in the country.
Colombo would be likely your entry and exit point in Sri Lanka. The capital city demands a day or more of sightseeing. But my favourite town in Sri Lanka is Galle. You can combine beach time at Mirissa or Unawatuna with a visit to Galle on the south side. The east coast attracts serious surfing on Arugam Bay.
Sri Lanka is meant to relax and rejuvenate. You can do that at beach resorts or in the hill towns of Nuwara Eliya or Ella. Think rolling green hills, tea plantations and verdant countryside.
Sri Lanka is host to more than 20 national parks. You may see a leopard at the popular Yala. The best parks for viewing elephant herds are Minneriya and Kaudulla. Wilpattu is the largest national park in the country with diverse wildlife.


Vaccinations for tropical climate.
You should be up to date with several vaccinations before visiting a tropical country like Sri Lanka. Some vaccine recommendations before a Sri Lanka trip are Chickenpox, (DTP) Diphtheria-Tetanus-Pertussis, Measles-Mumps-Rubella (MMR), Flu, Polio, Hepatitis A, Hepatitis B, and Typhoid.
Most Indians are vaccinated with all the above in their childhood and so, I did not need anything additional before my trip to Sri Lanka. A westerner should check what additional vaccination may be required. If you are travelling from a country known for yellow fever, you may be asked for a certificate of vaccination against yellow fever.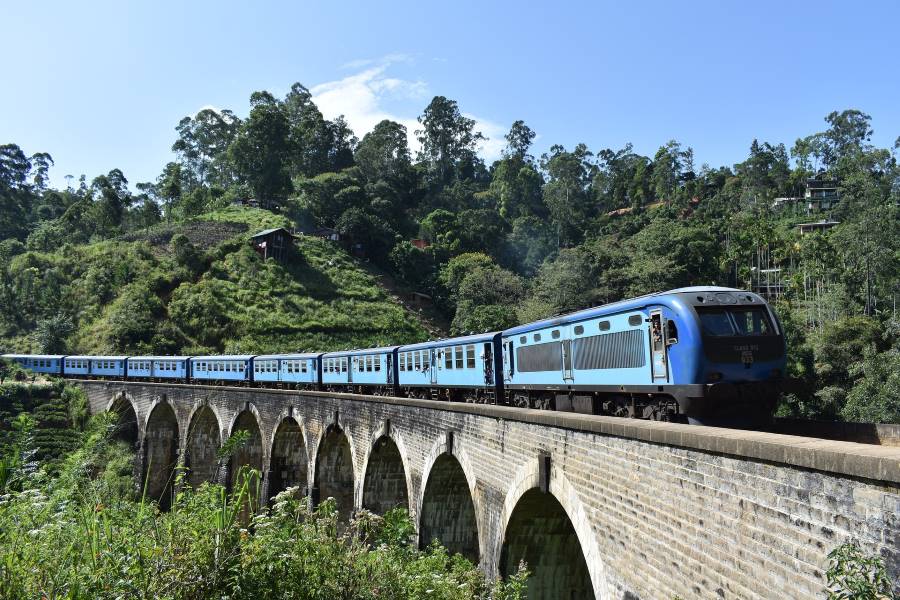 Book the scenic train rides in advance
Some of the Sri Lankan train rides are hugely popular. You should book them in advance once you finalise your itinerary. Some of the popular train routes include Colombo to Kandy, Colombo to Galle, and Kandy to Badulla via Ella.
How much cash to carry
Use your credit card at hi-end hotels, restaurants and for pre-booked tours. But cash is still needed in this country during your trip. You would need cash for many things: to take tuk-tuks or taxis in towns, or to eat at local spots, or to buy souvenirs from local shops, or to pay entrance fees at national parks.
When you reach the international airport at Sri Lanka, do exchange some currency for Sri Lankan Rupee. Sri Lankan Rupee is not used anywhere outside the country, so best to have a good estimate for daily cash spends. Sri Lankan rupee cannot be used in India and Indian rupee cannot be used in Sri Lanka. 1 US Dollar is approximately 320 Sri Lankan Rupee. That makes Sri Lanka still cheap from western standards.
Packing essentials for Sri Lanka
The weather is mostly hot and humid in Sri Lanka so pack accordingly. Loose cotton shirts, pants or shorts, loose summer dresses in cotton or linen work well. Do pack a hat and adequate sunscreen. And sandals and slippers to roam around everywhere.
Please remember that you must be properly covered while entering a Buddhist temple or other religious sites, so do carry something that covers your upper arms and legs completely. It is always a good idea to carry a stole or scarf for such occasions that can double up as headgear or be thrown across your shoulders.
General safety
Sri Lanka is generally safe to travel, even for solo travellers. There are no violent crimes reported against tourists.
The country does have a history of a long civil war that affected the north and east parts, but that's a thing of the past now. It does face natural disasters like tsunamis. And it experienced mass protests against the local government and riots in 2022. Sri Lanka is completely safe to travel to after July 2022.
Sri Lankans are in general, a welcoming and kind lot. And don't harass women travellers.
But if you are a solo woman traveller in Sri Lanka, it is best to take usual precautions.
Don't wear skimpy outfits and definitely don't be alone on the beach at nights.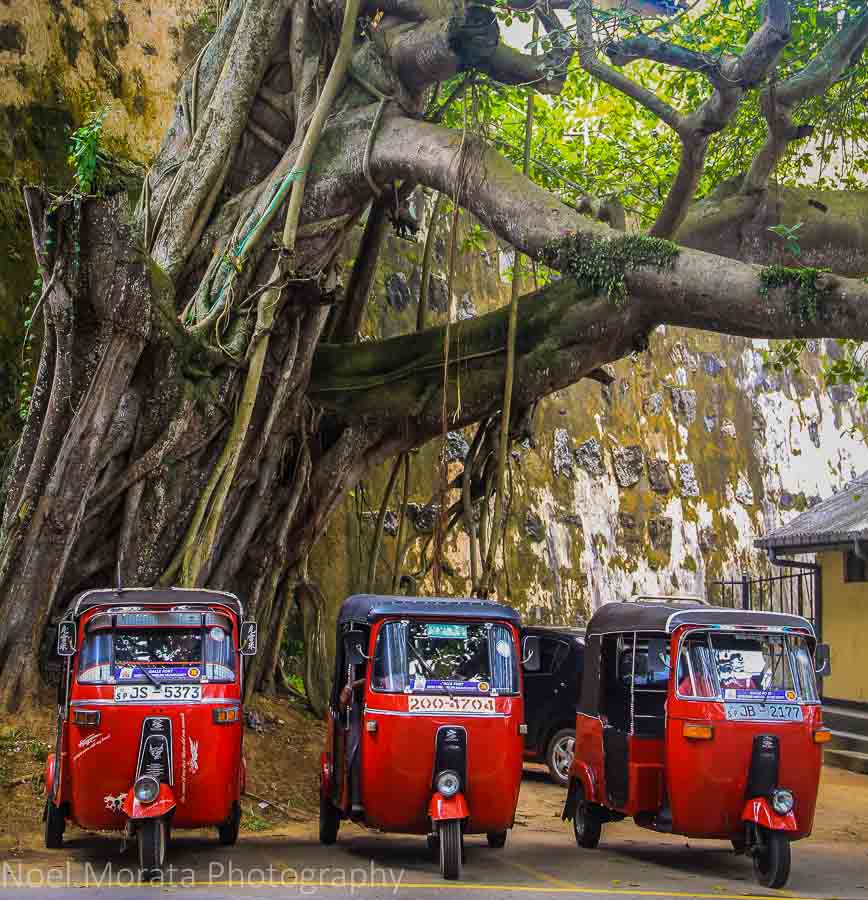 Getting around in Sri Lanka
There is no domestic flight network in the country. For travel between cities, Sri Lanka's extensive train network is useful. The train rides follow scenic routes and are cheap. They form a better option than the bus network.
If you are not on a shoe-string budget, renting a car with a driver is a good option to get around in Sri Lanka. This is what we did for our Sri Lankan road trip. Within a city, it is easy to take a taxi or a tuk-tuk to get around. Uber is available in Colombo.
Travel Tips during your Sri Lankan trip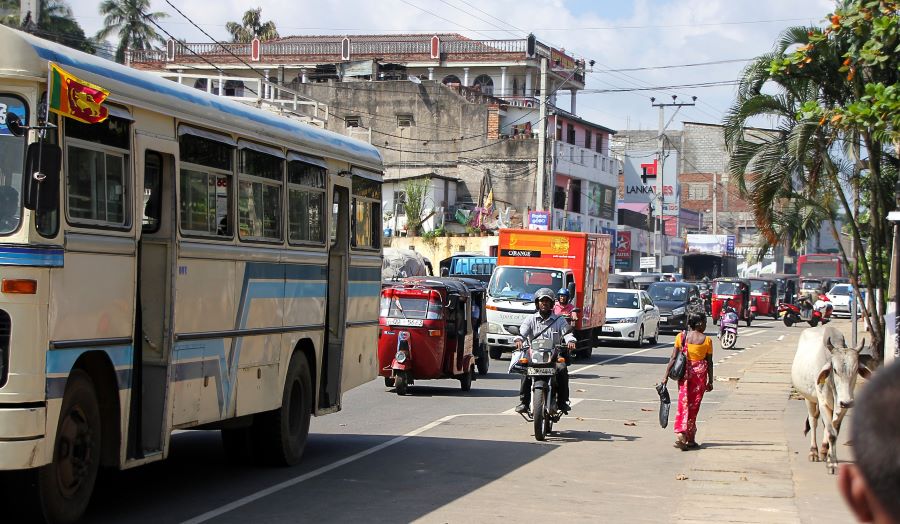 Account for traffic on road trips

 
When you plan your Sri Lanka itinerary, consider the travel time between different places of interest. While the country is compact, the roads are mostly single lane and narrow. It takes much more time to navigate through hilly areas than what google maps shows. 
Also, be aware of traffic while crossing a road while walking on the side of a road. there would be buses, two-wheelers, cows and what not that you need to navigate. I live in India, so the roads seemed clean to me and the traffic was not-so-ferocious. But it may appear differently to a westerner used to more regulated traffic.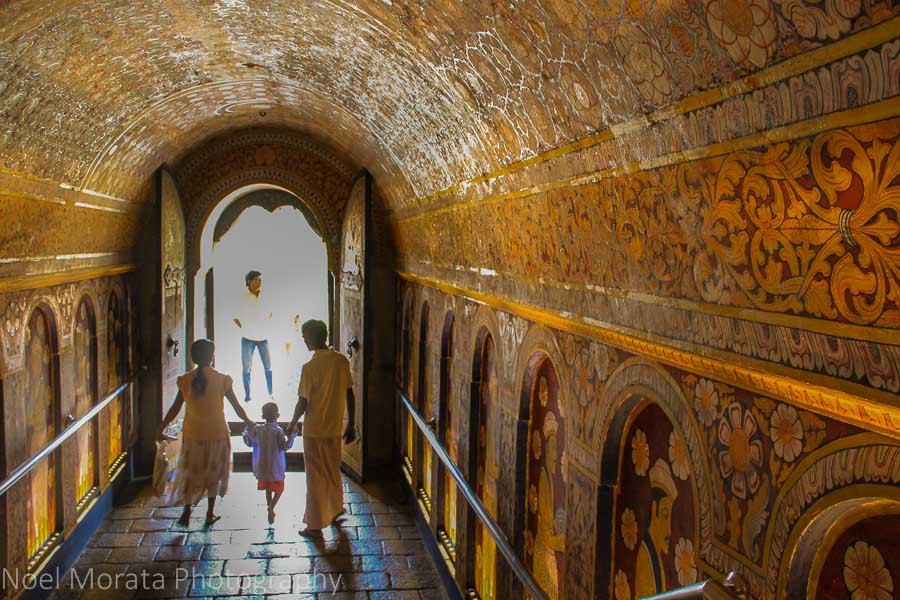 Dressing and other etiquette at religious sites
Buddha is a spiritual and religious deity for Sri Lankans so don't do anything that shows disrespect. It is best to keep your Buddha T-shirts at home. While entering into a Buddhist temple, you would be required to take off your footwear outside. Both men and women should not have their upper arms and legs bare, so dress modestly. It is considered an insult to show your back to the Buddha statue in the temple so selfies are out!
Sri Lankans are conservative folks so don't get drunk in public or swear loudly or create a scene. While it is fine to wear swimwear at beaches or by the pool side at resorts, it is not ok to be traipsing around in swimwear on the road. You can wear t-shirts and shorts on your travels, but as such, avoid very skimpy clothes.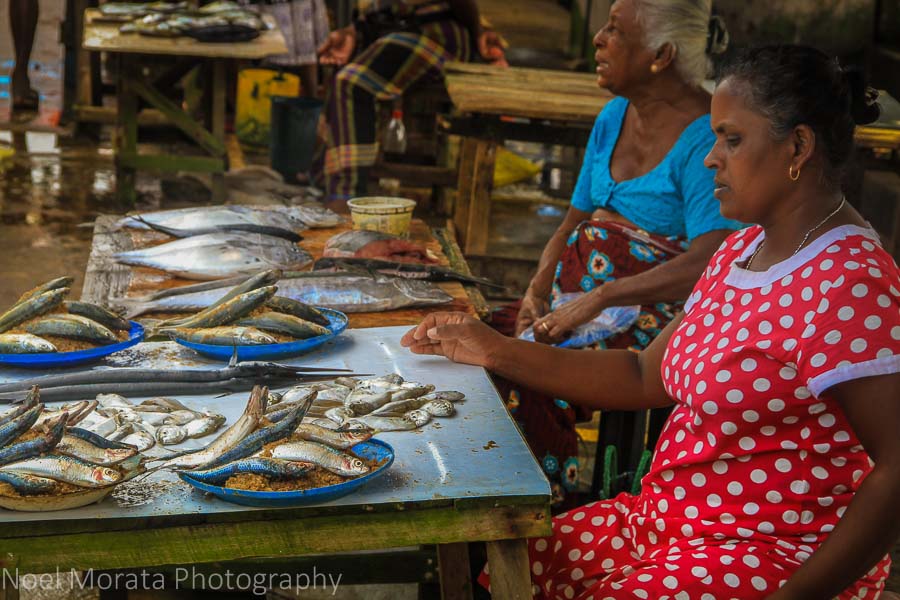 Sri Lankan cuisine and food safety
You can't travel to Sri Lanka without trying the local cuisine – multiple times!
Rice and curry are a staple for locals. Seafood is fresh and abundantly available. The use of spices and coconut are what makes Sri Lankan food tasty.
Some of the food dishes to try while in Sri Lanka are sour fish curry, chicken curry, dhal curry, green jackfruit curry, Lamprais (combination of meat, rice and sauce), hoppers or appam, kiribath (rice cooked with coconut milk), coconut relish and pennywort (gotu kola) salad. Kottu is a street food widely available (made with a specific type of roti). It can be prepared with vegetarian or meat ingredients.
An Asian would find no problems with food in Sri Lanka, not even street food. For westerners, there should be no issue at local restaurants. Except that Sri Lanka food is spicy so do ask the server to make it less spicy for your palette. Westerners should stay away from peeled fruit and uncooked salads outside of restaurants.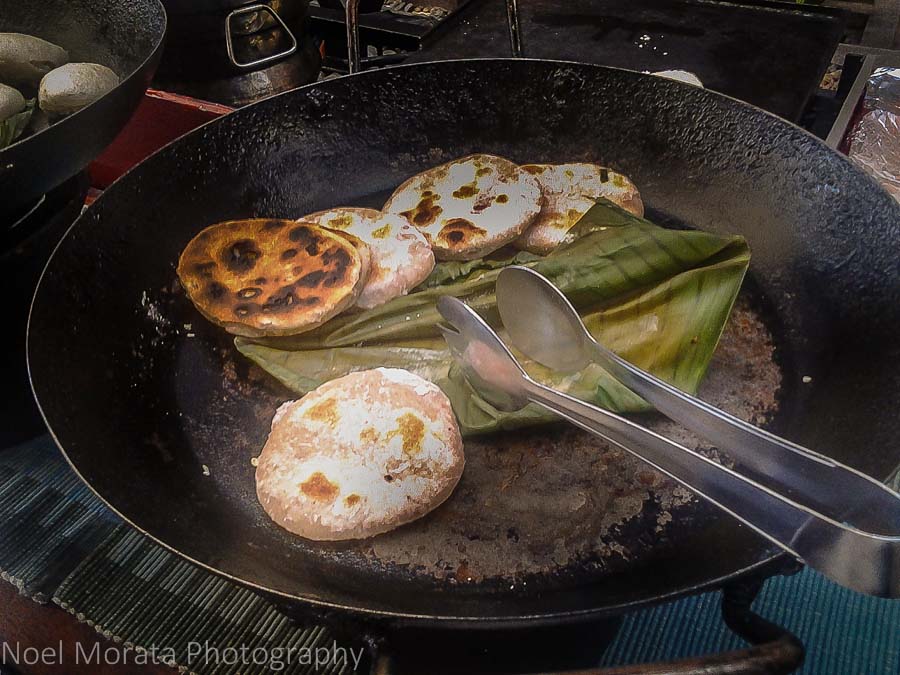 Use your right hand to eat
Sri Lankans eat with their right hand. Since it is the same norm in India, I did not have any difficulty in eating with my right hand. While locals can mix rice and curry and eat comfortably using their fingertips, it is best for you to ask for a spoon. You would need to get used to breaking and eating a roti using your right fingers.
Drinking the Tap water
Do not drink tap water in Sri Lanka. It is not fit for human consumption. Buy bottled water (check the bottle top for a seal) or carry a reusable water bottle and get it filled only at your hotel.
I read about not brushing your teeth using tap water in Sri Lanka. I disagree. It's a different matter than I have been brushing my teeth all my life using tap water in India. But for anyone, it should be fine, just spit out all the water.
Tipping
Tipping is generally expected in Sri Lanka. Restaurants, tour operator, local tuk-tuk driver will all expect about a 10% tip on the total amount to be paid in cash.
Scams
Routine petty crimes do take place in Sri Lanka against tourists , so you need to be careful about your belongings especially mobile phones, cameras and hand bags. Touts are common around tourist areas, hotels and shopping markets.
Sri Lanka is a great place to buy pearls and other gemstones, but only from a reputed store. Keep small change to pay tuk-tuk driver or you may get scammed.
Mosquitoes
Beware of mosquitoes in this tropical country. These annoying insects are found in most parts of Sri Lanka so use mosquito nets and repellents liberally. They can cause malaria, dengue (no vaccination made) and other diseases.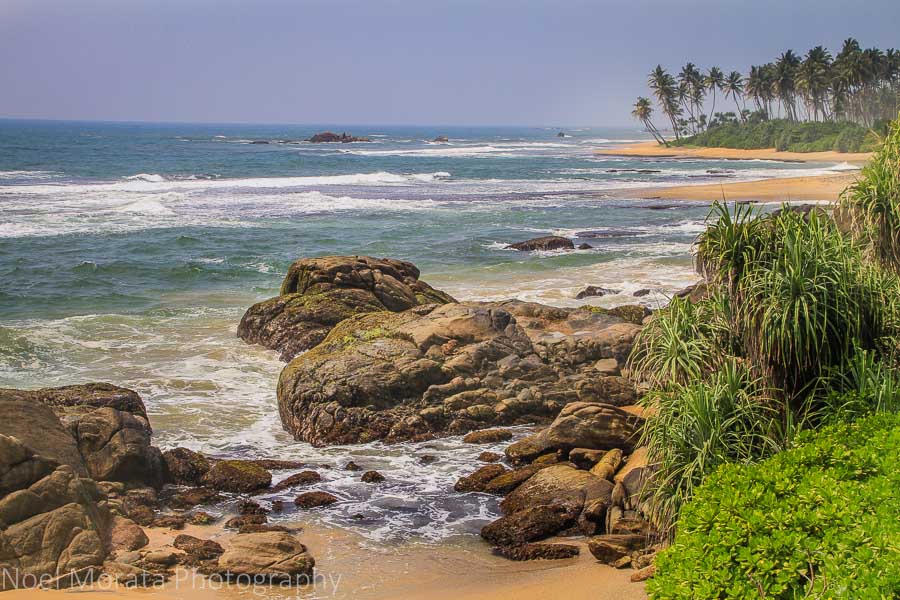 Beware of currents in the ocean
In general, currents tend to be quite strong in the Indian Ocean. You can check with the locals for the specific beach that you visit. But do keep in mind that Sri Lankan locals may be used to stronger currents than you are. During our stay in Tangalle, the hotel staff had warned us to not get deep in the ocean and note the strong currents that can pull you in rapidly.
Etiquette at a national park
Sri Lanka is home to more than 20 national parks and offers a diverse set of wildlife and marine life. But follow some common norms during a jeep safari at a national park. Do not make loud noises and disturb the animals and birds there. Give space to wildlife and don't get too close to them.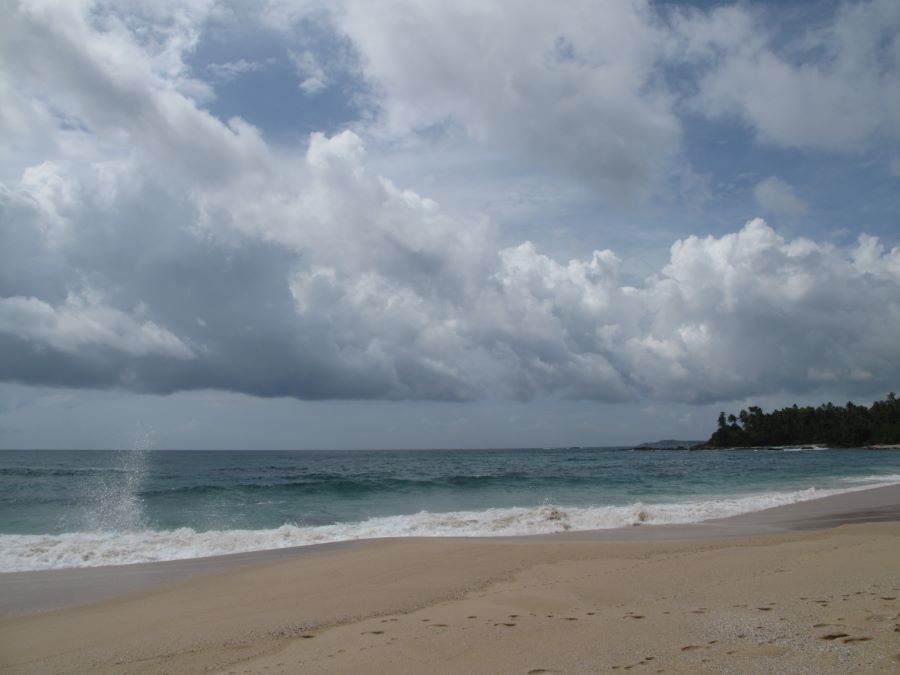 Relax at beaches, there are no rave parties
While you are not away from a sandy beach in most parts of Sri Lanka, this is a conservative Buddhist country meant for a laidback trip. Do not expect a rave party like in Thailand to happen on any of the beaches here.
No communication problem
English is widely spoken in Sri Lankan and fluently by anyone who works in the tourism hotel industry. So you shouldn't have a problem communicating with locals in Sri Lanka.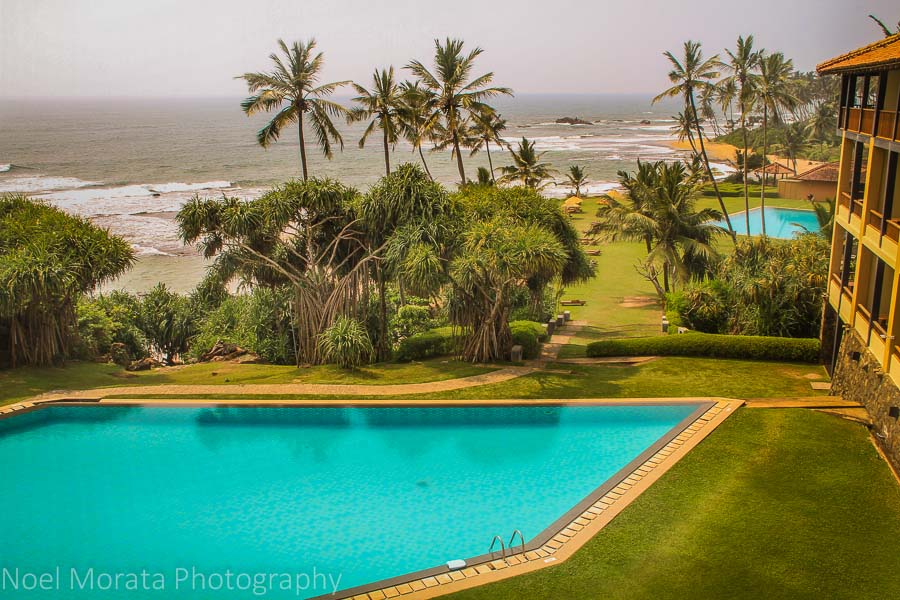 Both ends are available, cheap guesthouses and high-end hotels
Sri Lanka does not have a vibrant hostel system but there are family-run, clean guesthouses all over the country. Food, activities and travel is cheap in this country by Western standards.
So if you want to splurge for luxury accommodation, this is the place. There are fancy tea plantations in Nuwara Eliya that are meant for a luxury traveller. I loved my stay at Aman with its private beach strip in the pristine village of Tangalle. There is plenty of street food and local eateries in all towns. But if you want a special meal, do try the Ministry of Crab in Colombo.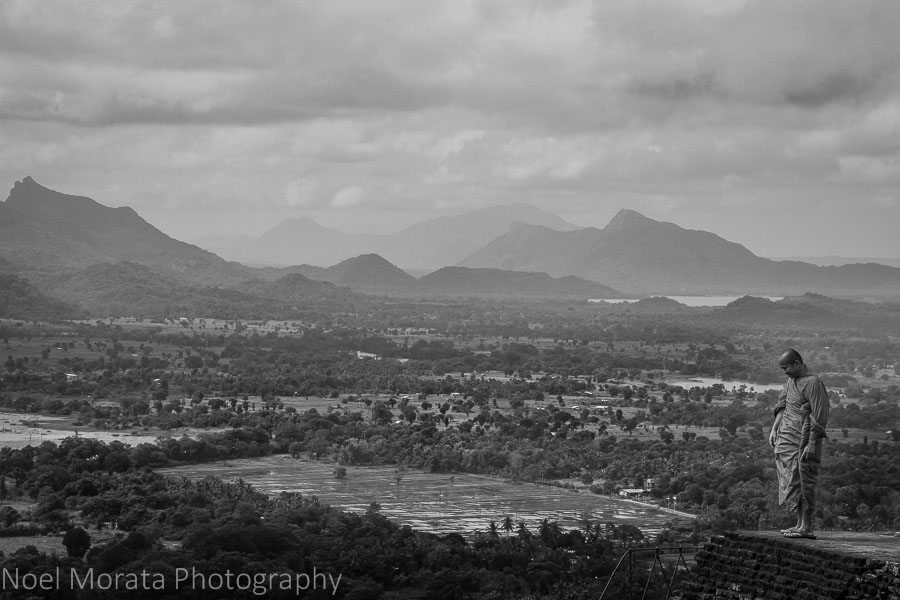 Check out these other posts on visiting Sri Lanka
Must try local and street food of Sri Lanka
Author bio –
Shweta has always been passionate about travel and immersing in new experiences. Having been to over 40 countries, she blogs at Zest In A Tote to bring family-friendly itineraries and tips, destinations, and luxury stays to her readers. Her belief in family travel needn't be boring and one can do a mix of local culture & food, adventure activities and relaxation, all with family. Connect with Shweta on Facebook or Instagram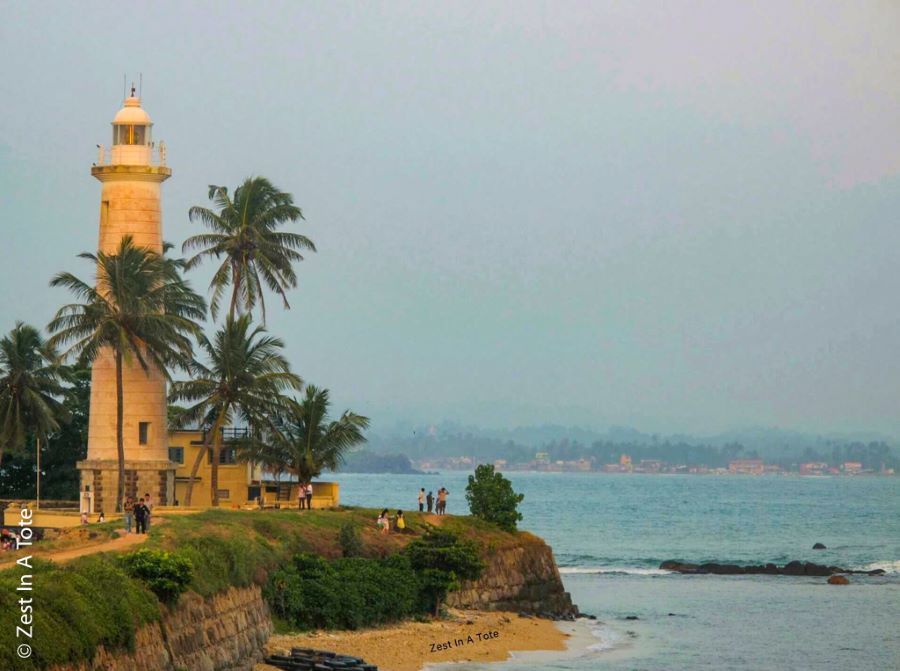 Conclusion to Sri Lanka travel Guide
In conclusion, Sri Lanka stands as a captivating gem in the Indian Ocean, offering an enchanting blend of rich heritage, stunning landscapes, and warm hospitality. From the historical wonders of ancient cities like Anuradhapura and Sigiriya to the pristine beaches of Mirissa and Unawatuna, travelers are treated to a diverse array of experiences.
Nature lovers can revel in the lush tea plantations of Nuwara Eliya, the breathtaking train rides through the Hill Country, and the abundant wildlife in Yala National Park. The cultural tapestry of Sri Lanka is woven through its vibrant festivals, intricate temples, and flavorful cuisine, with dishes like hoppers and kottu leaving a lasting culinary impression.
Whether seeking relaxation on palm-fringed shores or embarking on adventurous hikes to Adam's Peak, this island nation caters to every type of traveler. As you traverse its landscapes, from the misty highlands to the sun-kissed shores, you'll discover a land of enduring charm and allure, leaving you with memories to treasure long after your journey ends.