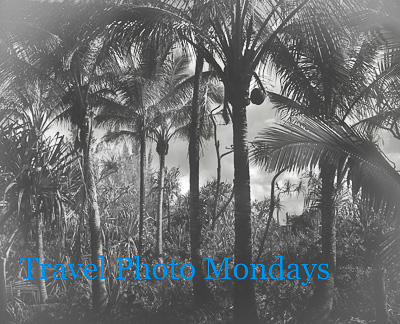 The southern most tip of Hawaii,Travel Photo Mondays
It's Monday morning, time to enjoy some gorgeous travel photography and inspiration from around the world. Let's banish those Monday blues by sharing gorgeous imagery and story telling. You can also follow us on Twitter with the hastag #tpMondays.
It's a desolate drive down to the southern tip of Hawaii, also considered the southern most tip of the United States. A large grassy landscape of pasture land with no trees, it's very windy and quiet along an almost one lane paved road to the southern tip of Hawaii Island. It really could be anywhere in the world except that the weather is nice and balmy for winter compared to the rest of the mainland USA.
It's a 12 mile jaunt from the main highway looping the island and we are there in no time, at the junction we go straight – the other road leading to a rare green sand beach which I will be posting about in an upcoming post. Off to the right are huge wind fans perching on top of sheer cliffs dropping directly into the deep blue of the Pacific ocean.
Finally we arrive abruptly at the end which is edged with rugged cliffs which drop straight into the ocean. Rusting old cranes – a remainder of a bygone fishing legacy to the area is now used mostly for hanging out or as a jumping platform to the cold waters below. Surprisingly there were a few bold or crazy tourists ready to dive 25 feet into the cold water below -a little too scary in my opinion. In any case, it was nice to just enjoy the panoramic views and take some scenic photographs of the area.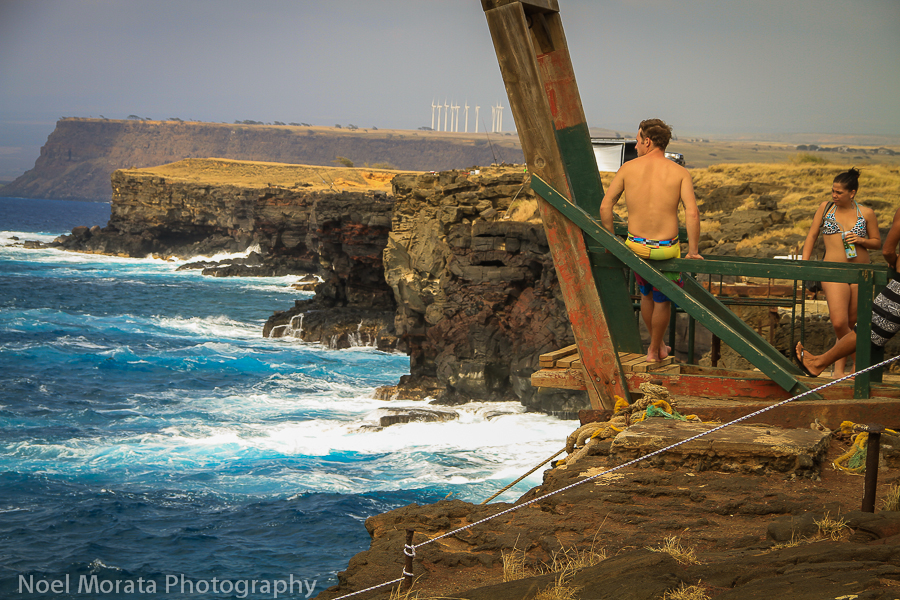 We continued driving down the other end of the roadway to a parking area leading to a coastal hike to this green sand beach along the southern tip of the island. One of the few green sand beaches in the world, the hike is quite beautiful (here's a preview of the start of the hike below). I'll write-up another post as a follow-up to this post on South Point. Thanks for visiting the southern most tip of Hawaii, hope you enjoyed the tour.
Following are some more travels from bloggers around the world, click on any of the links below to get access to the post. If you enjoyed this post on The southern most tip of Hawaii,Travel Photo Mondays , please do share it with any of the social media buttons below.