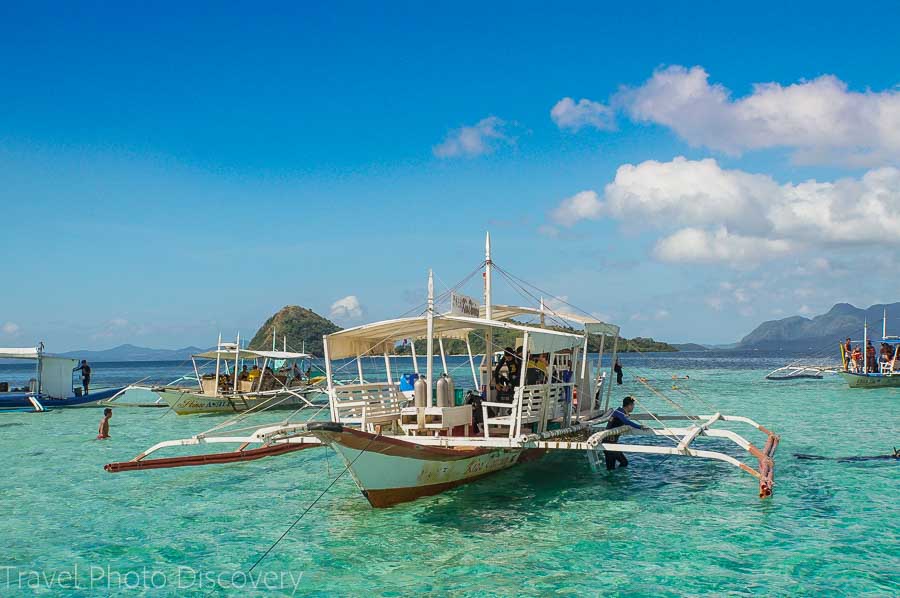 If you're looking to add an adventure experience to your travel plans in Southeast Asia, then check out this post of the best adventure experiences in Southeast Asia. I've invited top journalist from around the world to share their more exciting adventure or recreational activity and recommendations for a destination in Southeast Asia. Hope you find this adventure experience in Asia post inspiring to plan your next travel destination to Asia with these activities in mind.
Best Adventure experiences in Asia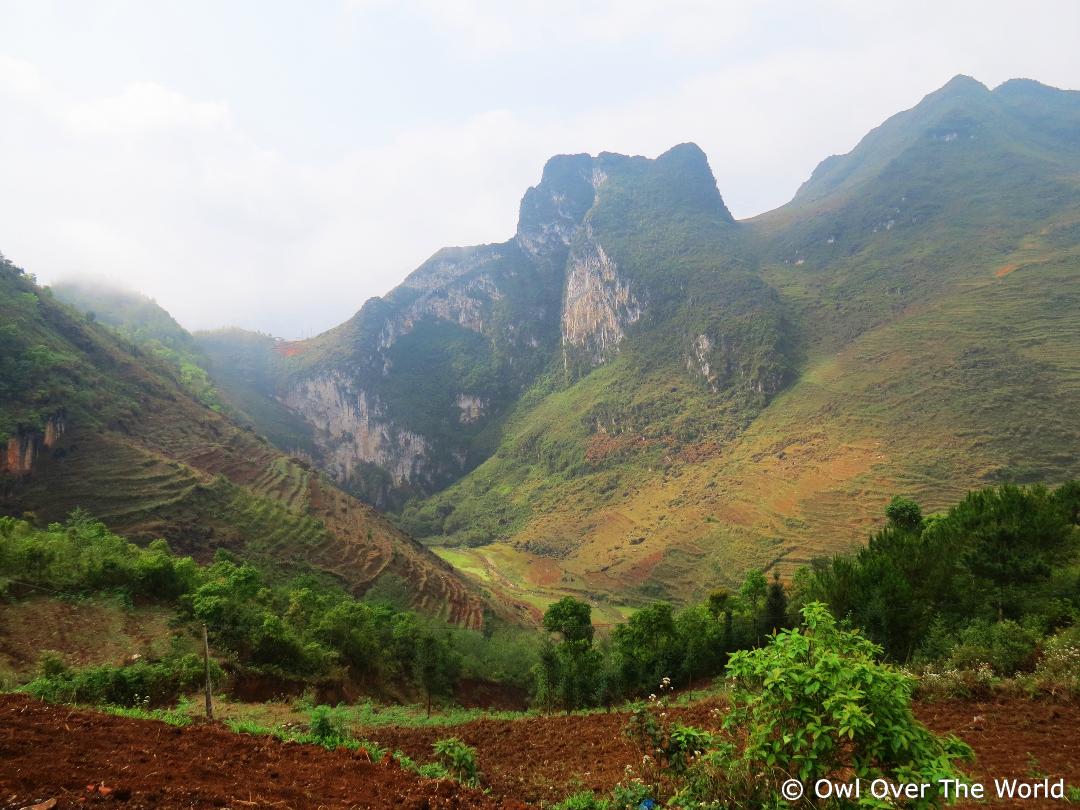 Extreme Motorbike Loop at Ha Giang, Vietnam
One of the top adventure experiences around the world that I had so far is the Ha Giang Extreme Motorbike Loop.
Ha Giang is a remote province the North of Vietnam and a place that is off the beaten path. It has been described as the most beautiful place in the North of the country. and I must say that is definitely amazing. If you're an adventure seeker, looking for an experience like no other than the Ha Giang Extreme Motorbike Loop is just for you.
The 3 days in which I completed the loop were three of the best days of my whole 3 months trip in South East Asia – I enjoyed every single second of it.
The province of Ha Giang and the area of the loop will welcome you with towering mountains, high karts plateaus, and overall wonderful views. One of the most beautiful parts of the journey is the road between Dong Van and Meo Vac – the Ma Pi Leng Pass. You'll absolutely need to make a longer stop here to enjoy the gorgeous view.
The curvy roads of the Ha Giang Extreme Motorbike Loop are a real pleasure and a top adventure experience. Go for it, you'll thank me later. 😉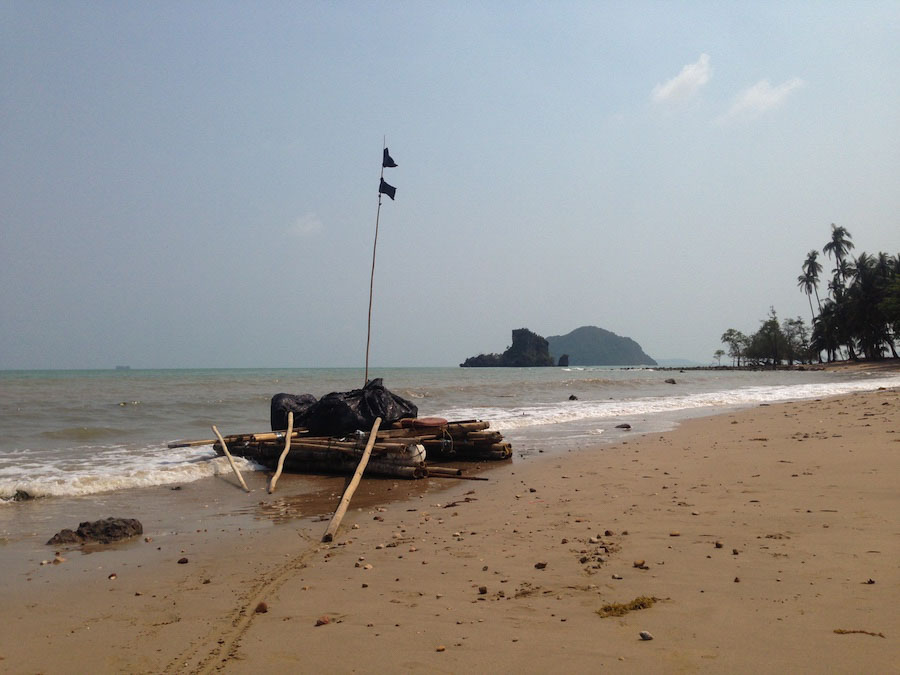 Build a bamboo raft and cruise in Thailand
If you're looking for a real adventure, think Robinson Crusoe, I can warmly recommend building a raft from driftwood in Thailand and trying to sail it to the next paradise island! It's not that hard: Find an empty beach (yes, they still do exist) and start collecting bamboo, wood and, most important, styrofoam that has been washed ashore. If you're lucky, you can also find rope on the beach. If not, get some at the next hardware store. While you're there, look into nets for making your raft tighter and plastic bags for protecting your luggage from the water. The process of building a raft right on a beautiful Thai beach is half the fun already, so make sure you enjoy it. Once you're finished, be reasonable and don't try to row your raft across the Gulf of Thailand. Baby steps. Just choose an island you can see and, even more importantly, are comfortable with swimming back from. Because chances are that your raft will not make it back. In fact, chances are that your raft will not even make it there! When two friends and I put together our raft on the Southern mainland coast of Thailand, the building took us almost three days. The time on the water was not more than 15 minutes, then our raft had fully dissolved. But hey, you don't call stuff like that adventure for no reason!
Check out Marco's post raft building experiencewith Life is a trip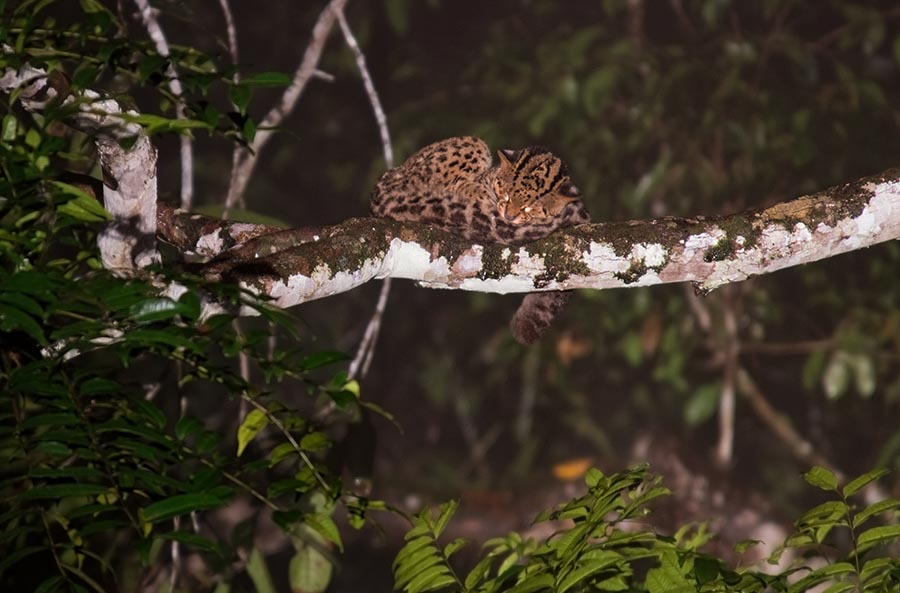 Top adventure experience in the jungles of Borneo
The island of Borneo is home to one of the oldest rainforests on Earth. Estimated to be 140 million years old, this jungle provides habitat for an incredible diversity of wildlife, including some of the world's rarest wild cats.
To see these elusive cats I joined a small group of fellow wildlife watchers for a 10-night wild cat safari in Deramakot Forest Reserve. Keen to increase our chances, we matched the cats' activity patterns by going 'nocturnal', which meant sleeping through the day (or at least trying to) and driving the rough, washed-out forest roads for 8 to 10 hours at night.
At least once each night we were caught in a torrential downpour that would soak us to the skin and leave us shivering.
But after the rain, thick clouds of mist would envelope the forest and turn it into an eerie and mystical landscape. Sometimes Borneo Pygmy elephants would come floating out of the mist and lumber past us only to disappear right back into the mist.
After seven nights of searching, our efforts were rewarded with the sightings of two stunningly beautiful felines – a Clouded leopard and a Marbled cat. Both these cats are so rarely seen in the wild that not much is known about them.
While looking for the cats we had encounters with all sorts of jungle creatures – from Slow lorices and sleeping hornbills to Colugos and flying frogs. And during the brief periods of clear sky we could see the bright band of the Milky Way arching above the jungle.
The is the best part about wilderness adventures – no matter what you come looking for, you always find so much more.
Check out Margarita's post on the wild cats of Borneo for The Wildlife Diaries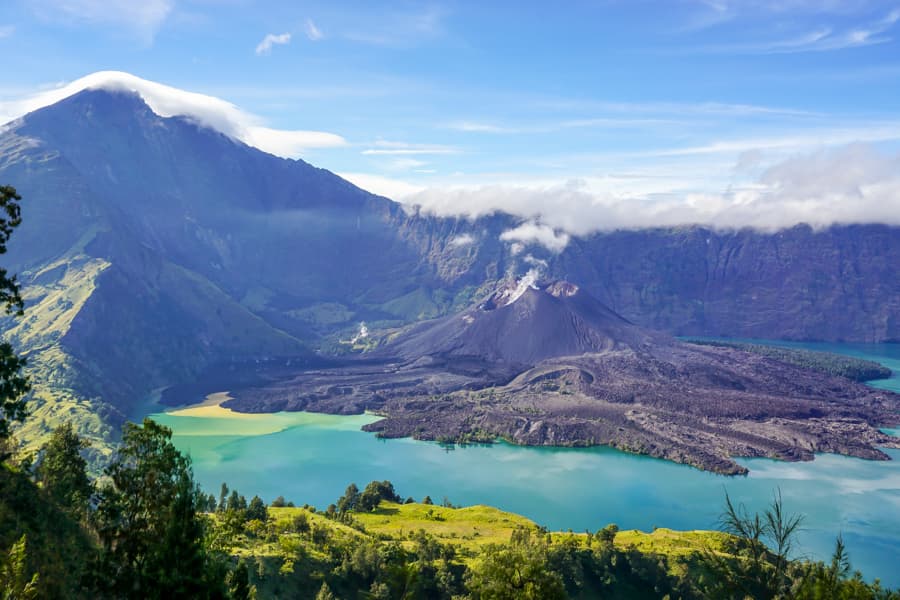 Trekking on active Rinjani volcano in Indonesia
Indonesia has many active volcanoes but there are not many you can actually visit and hike to the top. Rinjani volcano, however, is an active volcano standing at 3,726 meters on Lombok Island and you can reach the summit in just 2 days.
However, it's a big challenge even for fit travelers. I've seen some people trekking on their own but most people go with a guide and porters. And reasonably so, the trek starts in a village at 1,000m, climbs to the crater rim at 2,700m and then the real struggle comes – wake up the next day at 2 am and hike for around 4 hours on slippery volcanic rock and sand to the Mount Rinjani summit for sunrise.
The view is magnificent though, huge crater lake, small volcanoes constantly fuming and we even got lucky with a clear sky and saw the entire Lombok Island and neighbouring Gili Islands.
Another hard part of the trek is getting down to the crater rim and then to the crater lake. The trail is extremely difficult, our legs were burning and for the first time in my life, I actually had to use a hiking stick.
After a refreshing dip in a hot spring under the waterfalls, we continued the next day to the crater rim on the other side. The descent to the village is through the jungle on a muddy trail. Even though the trek is not very long, the elevation and hard conditions of the trail made it the hardest trek we've ever completed.
But what is life without challenging ourselves, am I right?
If you're heading to Indonesia, our guide to trekking Mount Rinjani will give you everything you need to know for your adventure.
Maya with Travel with the smile.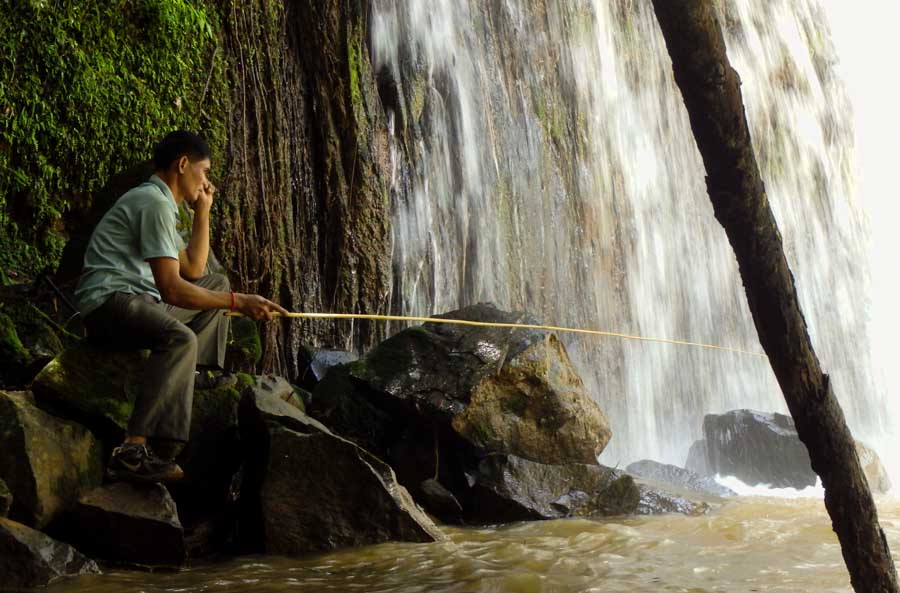 An Overnight Jungle Adventure in Eastern Cambodia
One of the greatest adventures I ever had happened last year, when I went trekking in Cambodia.
Tired of mass tourism and looking for an entirely different experience of the country, my girlfriend and I had travelled to the 'Wild East' and a place called Sen Monorom, in Mondulkiri Province.
Here, the flat farmland, rice paddies and open plains of the rest of the country give way to thick jungle and hilly terrain. It is a stunning, wild and imposing place. And the perfect location to escape civilisation. SAdventure experiences in Southeast Asiaurrounded by the vast expanses of lush jungle terrain, that's exactly what we decided to do.
The next thing we knew we were embarking on an overnight jungle hike, led by the reassuring hand of our local guide, called Wing. Without him and his incredible knowledge of the jungle, built up over a lifetime of living there, we wouldn't have stood a chance.
In those 36 hours of insanity, we swam in giant waterfalls, explored bat filled caves, crossed white water along fallen tree trunks, fished with a handmade bamboo rod, traversed treacherous waist deep river crossings; got caught in torrential storms, slept in hammocks in a shack of rope and plastic, ate bamboo soup from food we'd fished and foraged, and washed it all down with rice wine that burned the throat and warmed the soul.
We learned about the jungle, were taught ancient hunting techniques, imitated monkey calls and, in a short period of time, felt totally immersed in nature. It was an intense, challenging slog of a walk, but it was amazing all the same. A true adventure.
To do your own jungle hike in Cambodia, speak to your hostel/guest house owners, or simply enquire in any town in the East of the country. There are numerous tour operators who can take you out, but I recommend going with a private guide, as we did. This way you know your money is going to the right place and get a far more personal experience.
Danny with Coddiwomp

Cycling Taiwan's East Coast
Taiwan is famous for its culture,
nature and bike factories, so there is no better place to go for a bike adventure in Asia. Not only that, Taiwan has a big cycling festival that happens during the whole month of November, when the roads from North to South, East to West are packed with professionals
and amateur cyclists. That's what I love about cycling in Taiwan, it's an adventure for every type of traveler. We love cycling so we decided to join the 4 days cycling tour on Taiwan East Coast, a huge challenge but also an enjoyable one.
We joined one of the many companies that organize
bike tours around Taiwan
.  The East Coast is the most famous route, passing by local fishermen villages, gorges, mountains, rivers, lakes and on the last day you cycle along the beautiful Pacific Ocean. The tour company arranges everything for you, from bikes to places to stay during
the adventure, food and drink and a support car to follow the group [2 to 10 people]. You only need to bring your clothes and an adventurous spirit.
Our cycling trip started in
Taipei [Taiwan bustling capital]

where we got a train to Hualien to start the proper adventure experience, and it finished in Checheng town. A total of 4 full days of cycling, 346 km with up and downhills, rain, sunshine, stunning landscape and amazing people. Cycling in Taiwan is super safe,
the traffic is very organized, the drivers respect the cyclists and every police stations along the roads are officially bike aid stations. If you like cycling and are seeking for a top adventure experience around the world, book your flights to Taiwan and
enjoy this paradise on two wheels.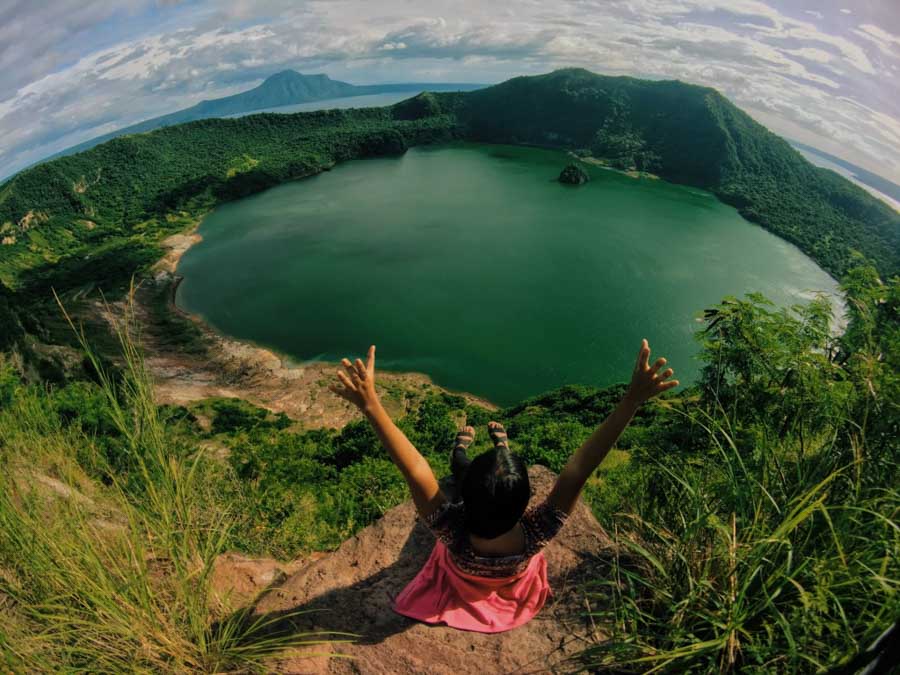 Climbing Taal Volcano
If you are planning to travel to the Philippines there are many plans to do, mostly beaches and paradise islands. But one of our favorite places to visit is Taal Volcano the second active volcano in the Philippines.
If you are planning to hike Taal Volcano first you have to go Tagaytay a peaceful city in the Philippines when the weather is so perfect warm during the day and fresh air at night. To hike the volcano you have to rent a boat in Precious Boat Station. Depending on your budget you can go alone or wait for more people.
After 20 minutes boat ride you are ready for the hike and it will take you around one hour the easiest way to get to the crater and get the amazing views. The way is easy and if you won't feel hiking you can do the way by the horse. The views on the top are amazing and the place it´s not crowded and the weather for the hike is warm. Do you like more adventure? Just tell to the boat to drive you for The Spanish Way and it will take you 4 hours to reach the crater and you can go down for the main way that it will take you 40 minutes to get to the start point.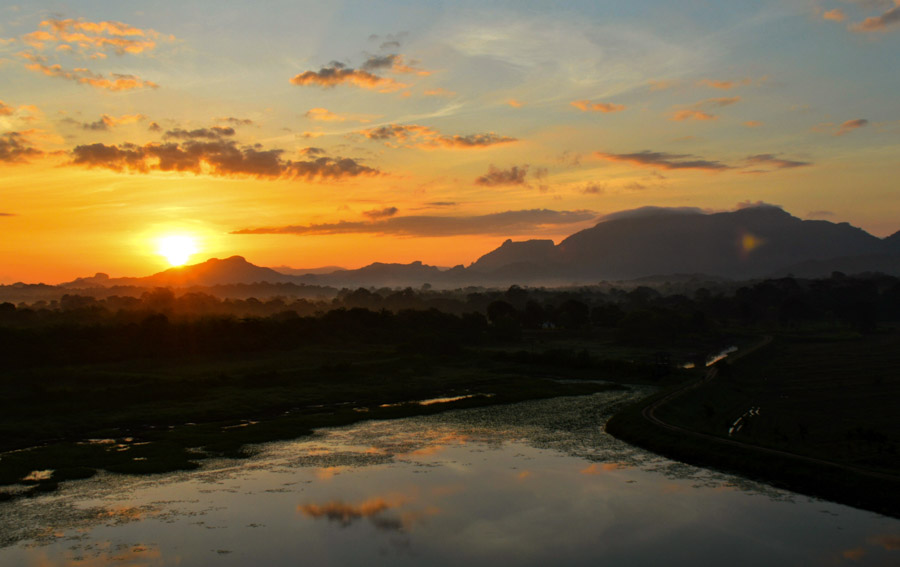 Riding a hot air balloon and trekking in Sri Lanka 
Near Dambulla, about three hours from Colombo, is a perfect base for adventure in Sri Lanka. You can start with a morning hot air balloon ride over the ride fields, scurrying wildlife and winding rivers. It's not for night owls, as you have to be up before sunrise to take a bumpy truck ride out to basecamp. From there, you can watch the balloon be prepared and inflated by massive flames. Scramble into the giant basket and reach peak altitude just as the sun peeks over the horizon. Landing isn't a perfect science, so you often end up in a new place at the end. We touched down right outside a small village, and were able to sip some bubbly to celebrate before having a light trek through the jungle back to the transport.
After seeing Sri Lanka from the air, you can further immerse in the beauty and culture with a hike up Sigiriya Rock. It has an ancient, royal history and is still revered today for it's sacred ground.  King Kasyapa sanctioned this land as his palace ground in the 400s AD, which still stands today. Guests need to take a special route away from true devotees and locals, but they still will be rewarded the same at the top with magnificent views. The hike is not super far, but in the often oppressive heat and steep climb, it can be a little tough. Keep an eye out on the way for frescoes that are centuries old.
Eileen from Pure Wander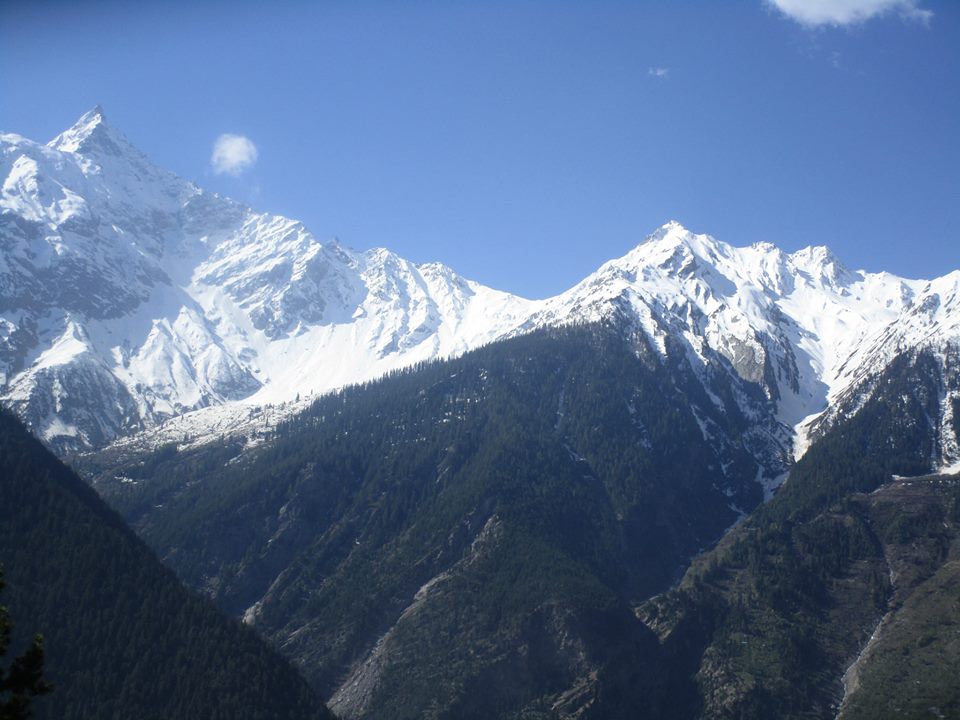 Hiking at Kinnaur in the Himalayas
Kinnaur is one of the most beautiful places in India, in the
state of Himachal Pradesh.It is one of the best places for adventure
and fun filled activities and snowing around.The best time to visit the region would be in the summer months of May and June and also in the winter months of December to February.
There are notable places in Kinnaur like Reckong Peo,Kalpa from where one can see the beautiful and enchanting mountains of Himalayas boundering the entire region.There are newly constructed dams that serves as the biggest water supply in the region.Reckong Peo is the subdivisional district in this region with lot to offer travelers and tourists round the globe.Kinnaur is one of my favourable destinations for best food in the Himalayan region.
The places where once can go for hiking is around the mountains of
Jorkanden,Raldang and Kinnaur Kailash.All these peaks are situated at an altitude of more than 5000 m above sea level.They are visible from Kalpa and even from Reckong Peo and strikes a wonderful glow to the environment.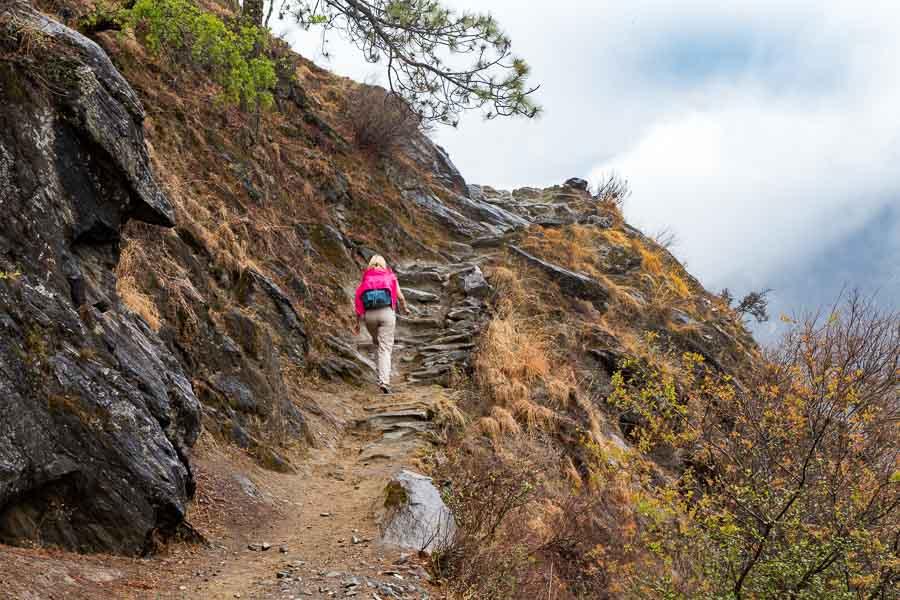 Hiking Tiger Leaping Gorge in China 
Hiking Tiger Leaping Gorge is not for the faint-hearted but if you can look beyond the narrow trails of scree and the real possibility of slipping off the path into the mighty rapids below and don't mind the incredibly sheer drops, then it's an awesome trek. Many people opt to do the 24-kilometre tiger leaping gorge trek in one day, but why rush?
We decided to go slow, really slow and spent two nights staying in simple guesthouses along the way. The views from the trails were stunning, but, yes I will confess there were a few moments when I felt nervous, gingerly stepping on loose scree but fortunately those really scary sections were relatively few and far between.
Up until fairly recently, there was an upper and a lower trail for hiking Tiger Leaping Gorge, but the lower trail has now being taken over by minibusses and tour coaches, so really your only option now is the Upper Trail. The path is clearly marked with red arrows and directional signs.
The first part of the hike is a gradual climb, taking about two hours to reach the Tea Horse Guesthouse. Most hikers stop here for lunch, but the Chinese family that owned the hotel were so welcoming that we decided to stay the night.
The next day, after climbing for about an hour, we reached the notorious 28 bends. Apparently, this was the steepest part of the trail, but maybe we are fitter than we think because we didn't find that part so bad.
We spent another night in one of the villages within the gorge, before making our descent. Now, this was the hard part, scrambling over slippery, loose rocks. Using both hands and frequently sliding down the hill on our backsides, we finally made it!
Top tip for hiking Tiger Leaping Gorge: It's not a race, go slow, spend at least one night in one of the villages.
Check out Jonathan's post on trekking Tiger Leaping Gorge from Lifepart2.com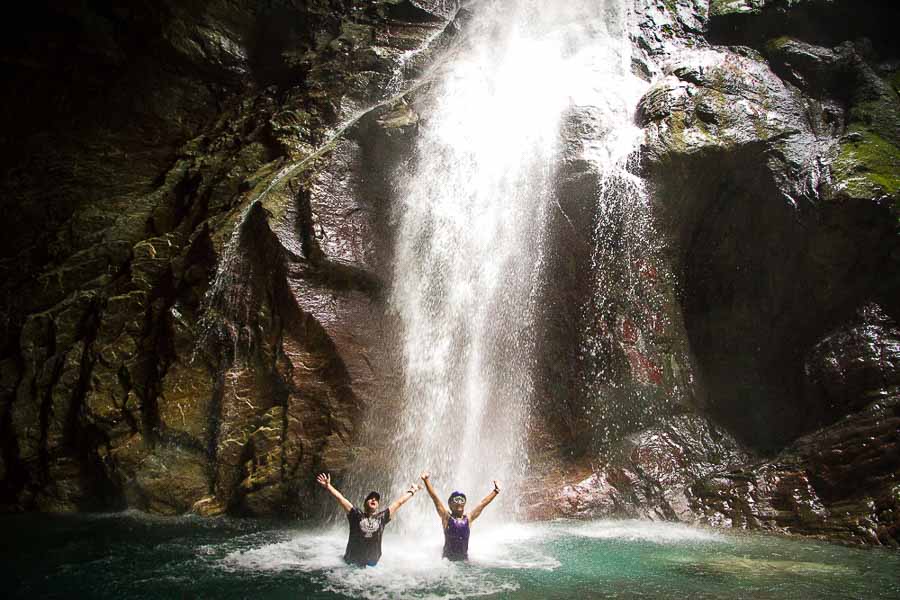 River Tracing in Taiwan
In the last ten years, river tracing has caught on in a big way in Northeast Asia, particularly Japan, Taiwan, and Hong Kong. So what is it exactly? River tracing (or river trekking) is essentially the same thing as canyoning or canyoneering, the preferred terms elsewhere. You strap on a pair of felt-bottom boots to avoid slipping on rocks, hop into a river, and navigate your way up or downstream. This may involve swimming, rock climbing, cliff diving, or scaling waterfalls, and can range from leisurely river frolicking to full-on ventures through narrow chasms that require a guide, helmet, and other protective gear.
River tracing is the perfect antidote to Taiwan's stiflingly hot summers. The country's most popular river tracing routes can be found around the capital, Taipei, and in the highly scenic east coast counties of Yilan and Hualien. The best way to find a good spot is to go with a local English-speaking river tracing group; just search for outdoor adventure clubs in Taiwan on Facebook.
One of the most exhilarating river traces in Taiwan is the Golden Grotto in Hualien. Beginning in the tiny aboriginal village of Pratan near Taroko Gorge, Taiwan's version of the grand Canyon, you follow a river for 2.5 hours upstream before veering into a narrow canyon. From there, you need to climb up several waterfalls and swim through narrow chasms before reaching the grotto, where a waterfall and sunlight spill down from a small opening on the ceiling high above.
Check out more of Nick's East Coast of Taiwan experience from NIck Kembel.com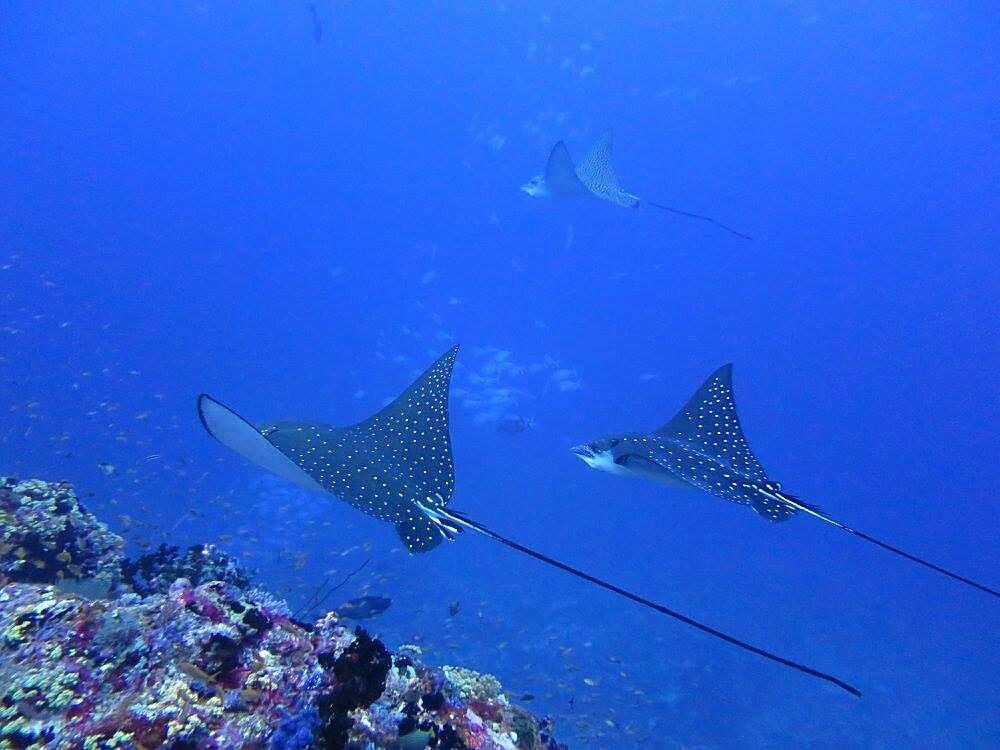 Experience the thrill of discovering the rich Marine Diversity in the Maldives
The Maldives, for a long time, has been nothing more than an expensive honeymoon destination. With private resorts and overwater villas, and only accessible to those with deep pockets. But if you have tried diving in the Maldives, you'd know that the best part about the Maldives is underwater. More than the crystal clear water, fine white sands, or overwater villas, it's the bountiful marine life, that's going to forge a deep connection.
Going underwater, you'll realize that there is an entirely different and exciting world out there! While, the Red Sea boasts many tiny colorful fishes, and Raja Ampat abundant marine diversity, the Maldives is popular for big fishes. Like grey tip and white tip sharks, tiger sharks, whale sharks, hammerhead sharks, eagle rays and Manta rays. Expect an electrifying experience diving underwater in the deep blue oceans of Maldives.
Also, you can take your diving skills to the next level, by opting for a Scuba diving certification.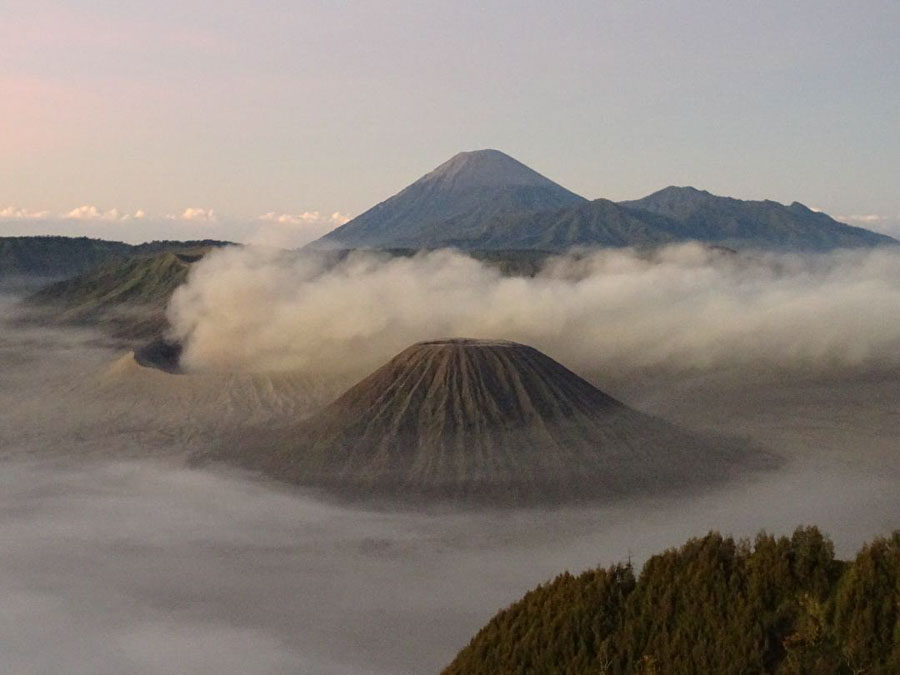 Touring Bromo Tengger Semeru National Park
Indonesia is one of the most volcanic countries in the world with well over 100 active volcanoes. Of all these volcanoes it's Mount Bromo that steals the limelight and for good reason. Mount Bromo is in Eastern Java in Bromo Tengger Semeru National Park, although it's not the highest peak in the area it has become the most famous because of it's volcanic activity and constant angry roar from within the earth.
It's possible to organise tours from the surrounding cities (Malang or Probolinggo) but if you want a real adventure you can rent motorbikes and make your own way there. On arriving at the national park you can hike onto one of the surrounding peaks to watch the sunrise from behind the volcano. After this you can cross the 'sea of sand' and hike all the way to the crater rim.
During this journey you'll see clouds of ash and rock being thrown into the air, by the time you're sitting on the crater rim all you can hear are the deafening roars from the volcano. It's an incredible experience feeling the earth shake beneath you. It's also quite concerning how easy it would be to fall in if you slipped or got too close. This is Indonesia, health and safety isn't a consideration. In the last 10 years there have been 5 major eruptions which have killed 2 people and disrupted and stopped local airlines so approach with caution!
Josh & Sarah with Veggie Vagabonds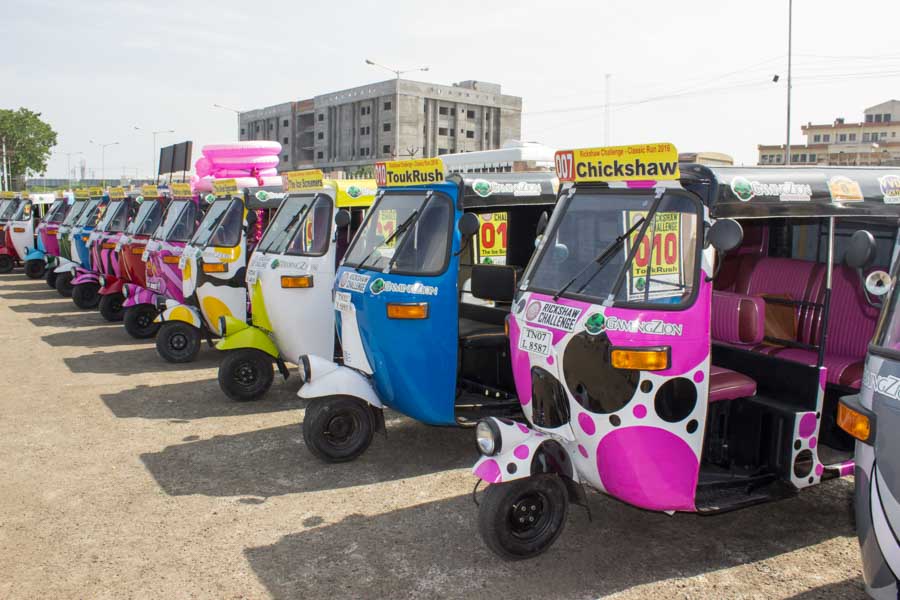 Rickshaw Challenge in India
The motorized Rickshaw Challenge that I participated in was an epic adventure. Something I will never forget and I'm so happy I did it. It is arranged through a company called The Travel Scientists with teams being two or three people. Over the span of ten days, we took turns driving over 1,200 km from the Bay of Bengal to the Arabian Sea. Our daily challenges brought us to amazing ancient monuments, breathtaking scenery, wondrous sights, and towns that most people who travel to India will never see.
You can either rest or party at your overnight stops in Chennai, Puducherry, Thanjavur, Madurai, Tuticorin, Rajapalayam, Kanyakumari, and Trivandrum. However, you don't know what 'challenges' you will need to complete the next day until 15 minutes before leaving. Additionally, you will encounter anything from golden beaches, jungle tracks, hectic cities, rains, extreme heat, and an unimaginable amount of people that will do almost anything to take your picture.  
This was my first trip to India and it truly was an adventure of a lifetime. I along with two female friends (one from the US, one from New Zealand, and myself from Canada) made up one of the 16 teams participating. There were people and teams from all over the world. Between the daily challenges to complete, the challenge of driving in some of the cities, the mechanical breakdowns, and teammate illnesses, it was truly epic. Thanks to my wonderful teammates, I am proud to say I am part of the 2016 Rickshaw Challenge World Champions team. 
 Sally with Luxurious lifestyles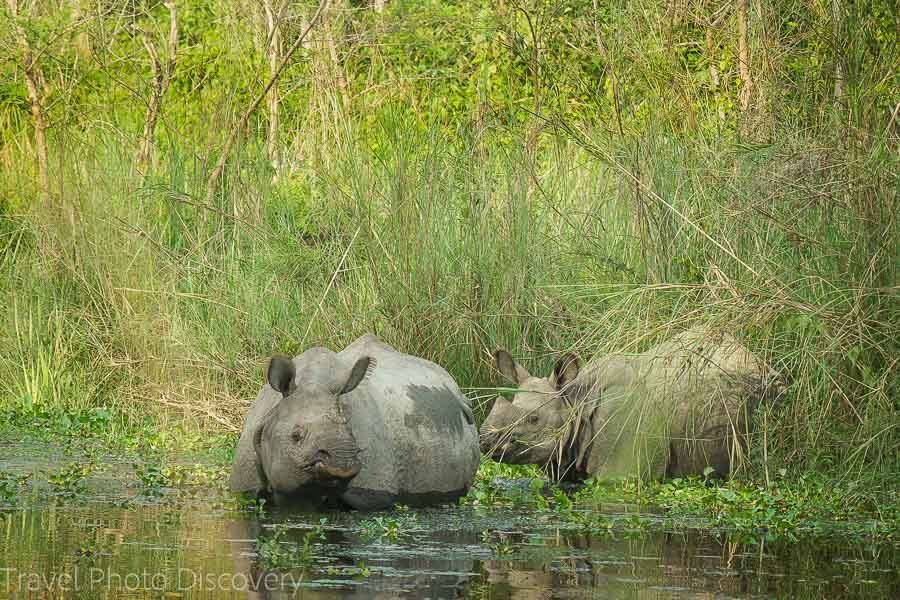 Safari Experience in Nepal
You wouldn't expect that there would be some amazing wildlife present in Nepal to see and experience. But in the Southern region of the country bordering India is Chitwan National Park – home to a variety of one horned rhinos, eagles, monkeys, tigers, crocodiles and even exotic barking deers. This beautiful park and nature preserve is very well maintained and protected by the local government and is pristine in its landscape due to limited visitors and travel in the area. You can do adventure treks walking with guarded elephants, boating tours and 4×4 jeeps or all three adventure experiences which I fortunately was able to do and will always remember as a highlight to my visit in Nepal. For more images and inspiration, check  out my Exploring Chitwan National park post here for more details about visiting the area.
Noel with Travel Photo Discovery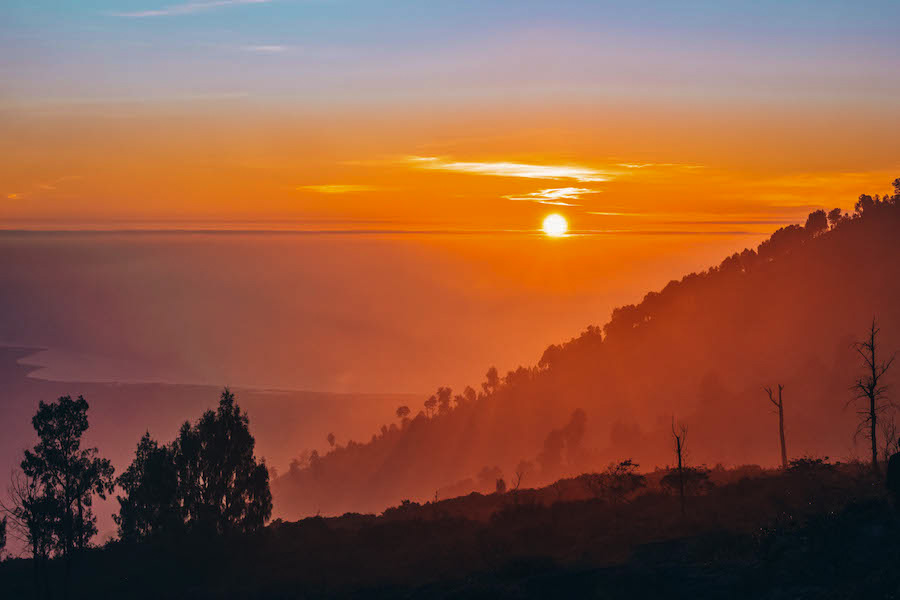 Hiking Kawah Ijen, Indonesia, at night
When it comes to the most thrilling adventure experiences I've ever done, hiking an active volcano at night rates pretty high up. On my first trip to Indonesia I hiked up
Kawah Ijen
, on the island of Java, one of the only two places in the world where you can see the phenomenon of the blue flames. Kawah Ijen is an active volcano, but it doesn't erupt lava, instead it releases methane and other gases, which makes it even more dangerous as these can't be predicted. This release of sulphur and other gases is what causes the blue flames phenomenon.
The hike up is pretty steep but well paved, as this is the road that the sulphur miners that work at Kawah Ijen have to do at least twice every day. At certain parts of the hike when the smell of sulphur gets really strong you will be given gas masks to avoid breathing it in too much. We started the hike at 2AM made it to the top of the volcano by 4:30AM, so that we could watch the blue flames which only happens before dawn. After that we walked around the crater to the eastern side of the volcano, so that we could watch the most magical sunrise over East Java. Once the sun comes up you will also be able to see inside the crater of the volcano, which is actually full of acidic water. Hiking Kawah Ijen at night was one of the most exciting adventure experiences I've done, and I highly recommend it to everyone.
Greta with Greta's Travels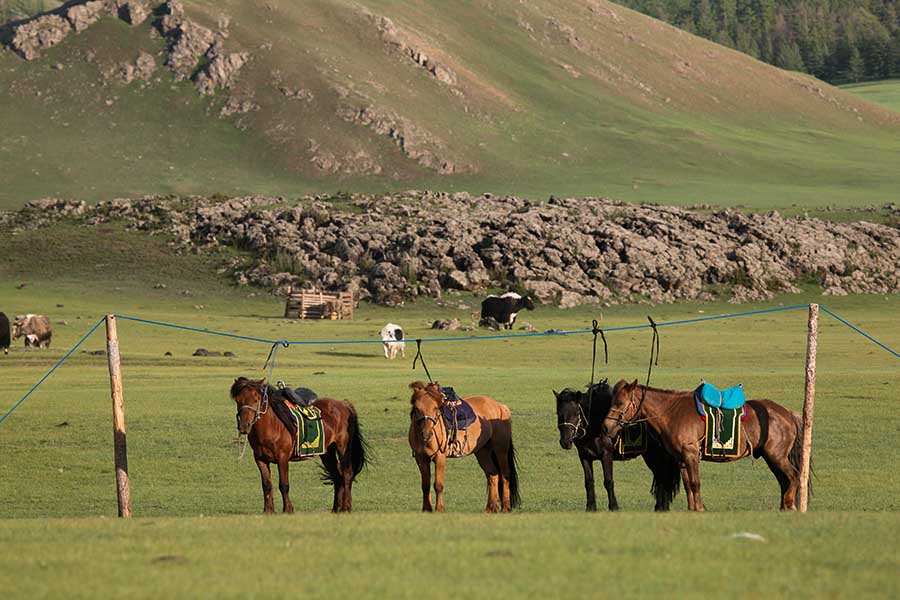 Horseback Riding Adventure on the Steppes of Mongolia by Corinne Vail of Reflections Enroute
Just getting to Mongolia, meeting up with our van driver, and heading out into the Mongolian wilderness is quite the adventure, but it wasn't enough for us. We stayed with a family that owned not only their own yak herd that we milked, but a dozen horses so they could take us for a ride. We opted just for a day ride, and it was amazing.
Climbing onto these hardy, but short ponies, my husband's lanky legs had him practically dragging his feet the entire ride. It was a comical sight, but the intuition, the intelligence of these ponies was inspiring. We meandered through green meadows, up and down in through the hills and valleys, and even had to traverse a river. A couple of hours later, we were feeling it, but our ponies could have kept going on. We finally pulled back up before our yurt, where we were staying for the night, served some yak tea, and watched the sun set as the horses were again tied to the stake. What an adventure!
Check Corinne's post on the Top 10 things to do Mongolia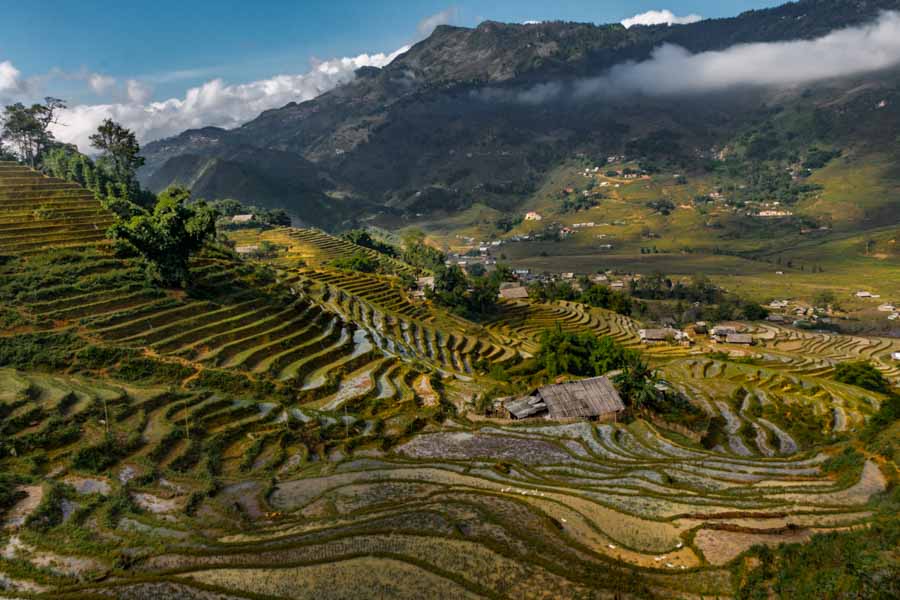 Trekking in Sapa, Vietnam
"SaPa is one of the most popular trekking destinations in Vietnam, and rightly so. The scenery is amazing, and in the valley you'll meet 5 ethnical tribes who live there. They cultivate rice and is now also getting income from tourism.
Hiking with a local guide is highly recommended even if you're an experienced hiker. Not because of safety, but rather because it adds to the experience. Beginners should have a guide since some of the trails can be slippery when it has been raining. The local guides knows exactly where and how to get forward up and down the rice paddies and hiking trails.
The adventure continues when you arrive at one of the villages where you will stay at a homestay. The family will give you a traditional meal, and also sit down and share it with you and the other hikers.
I will also suggest to avoid booking the trip from Hanoi. The travel bureaus in the Vietnamese capital keep a huge chunk of the profit when they sell tours to SaPa, and the local tribes need all the money they can get. My suggestion is to contact local guides via Facebook – for example: https://www.facebook.com/bau.thaoGuide who guided us through the valleys.
She's a young woman from one of the ethnical tribes, and she speaks good english. It's also cheaper to book directly via her, and her family gets the whole profit."
Check out Alex's post on Discovering Sapa Valley in Vietnam with Swedish Nomad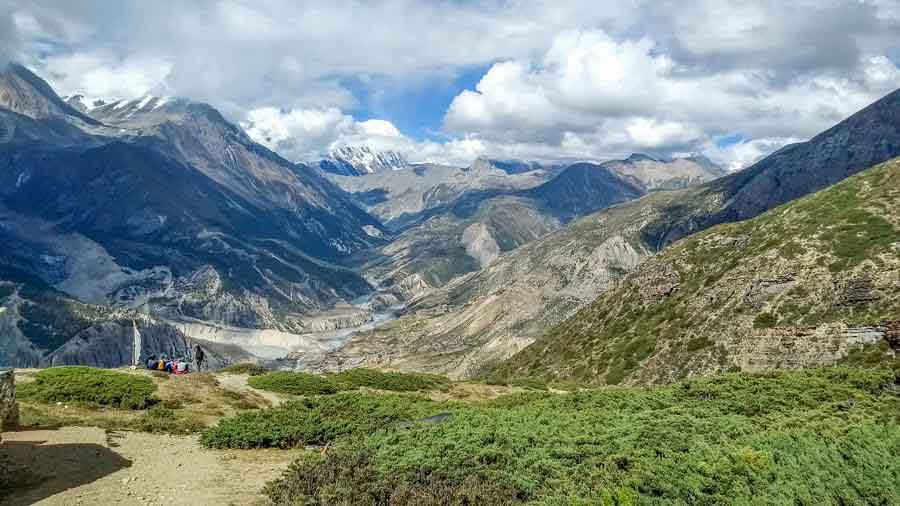 Trekking Annapurna Circuit
Trekking is challenging, yet addictive. Despite I've done tens of treks, Annapurna Circuit trek is one of the most memorable experiences till date. It has a very scenic route which gives you possibility to experience different climate zones on the way. You start in the rice fields and apple orchards and peak at the 5416m altitude pass covered with snow with no sign of life kilometers away.
Annapurna circuit is friendly for beginners. The first few days on the lower altitudes will make you fitter and prepare for more challenging trails. You need TIMS card and permit to enter the Conservation area. They cost roughly 40 USD and you can obtain them in either Pokhara or Kathmandu.
 The classic Annapurna Circuit takes from 10 to 20 days depending on your itinerary and walking pace. Despite the ever-changing breathtaking scenery, there are a few tips to help you make it even more memorable. I recommend doing this trek in a low season when there are few trekkers. In addition to it, keep a few extra days planned for side-treks – Tilicho lake, ice-lake, hot springs, etc. They get way less visitor attention than a classic route and will make your experience special.
Natalia with My Trip Hack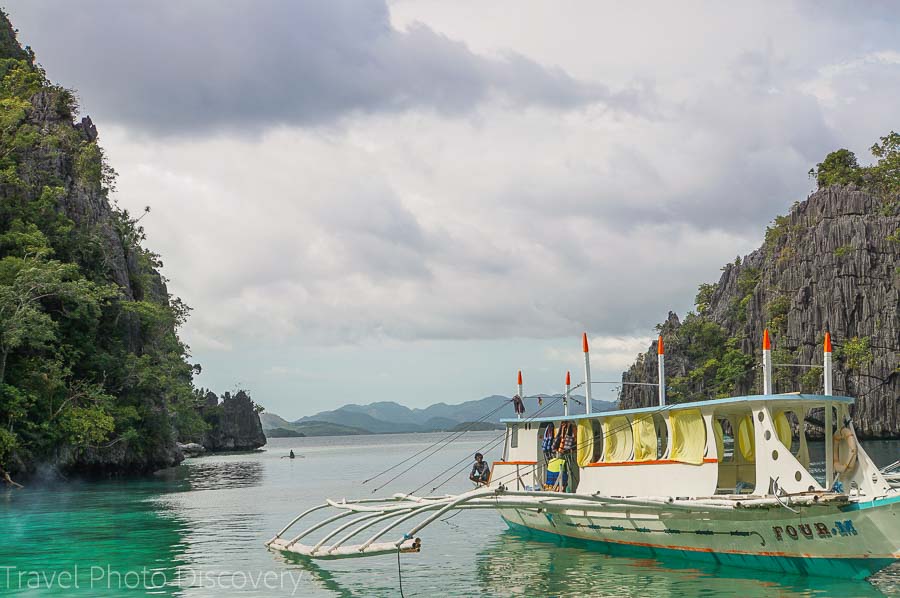 Island boating adventure in Coron, Philippines
One of the most thrilling adventure days visiting Coron is to take any of the day boating experiences exploring the islands in the region. There are many tours to choose from and I decided to take tour B which offered a variety of different experiences visiting the various scenic landscapes combined with travel adventure. This included a visit to an isolated sandy island with pristine white sandy beaches and beautiful coral, a visit to a World War II Japanese wreck, a climb up to a fresh water lake with stunning views of the region and snorkeling in a colorful reef filled with tropical fish. What you get in addition to these wonderful tours is a real delicious lunch with local favorite foods from the region and even fresh coconuts harvested on the island. Check out more of my day trip Coron experience here for more images and inspiration to visiting the area.
Noel with Travel Photo Discovery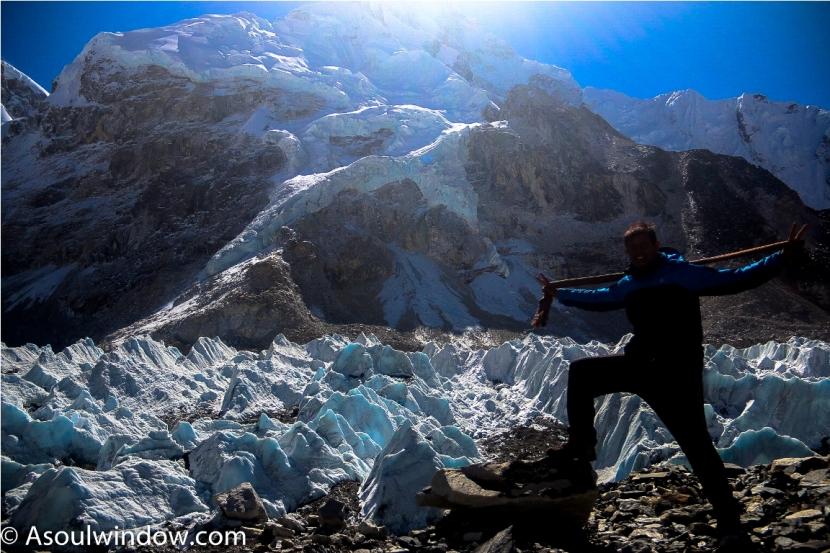 Why Everest Base Camp is one of the top adventure experiences around the world?
Everest Base Camp trek in Nepal remains my most amazing experience yet. The strenuous trek tests your patience, stamina, will power and then rewards you with breathtaking views, deep human interactions and timeless memories. The most difficult patch of the 13-14 days long trek is on the third day itself. The climb to Namche Bazaar is very steep and makes your lungs protest.
The most beautiful place during the trek is Pheriche. Situated at a height of 4,371 m, it is sparsely populated and is surrounded by tall mountains on all sides. The fairy tail-ish Pheriche is surely one of the most beautiful places I have been to.
Tengboche at 3,867 m is another favourite. Not only does it offer great views of Mount Everest but it also allows you to sample the cakes at the bakeries and see a monk performance at the Buddhist monastery in the evening on special occasions.
Nothing compares with the last leg of the trek. Gorakshep is where all the real adventure begins. I woke up at 3 a.m. to start a trek to Kala Paththar in the night. I arrived just in the nick of time to catch first rays of sun falling on Mount Everest and other Himalayan mountains. It was surreal!
The next day, we headed to the Everest Base Camp. Our jaws dropped, when we finally see the Khumbu Icefall  at an altitude of 5,486 m and the Mount Everest.
The trek is not easy. It takes at least a month of proper diet and cardio exercises to prepare for EBC trek. One must also take precautions to avoid AMS aka Altitude Mountain Sickness. The routes are well marked but it is advised that a guide be hired for the same. In case, you do not want to carry your backpack, local porters offer to carry it for you for a fee. There are many stay options and cafes available throughout the trek. It is once in a lifetime experience and all adventure lovers must complete the trek at least once.
Abhinav with A Soul Window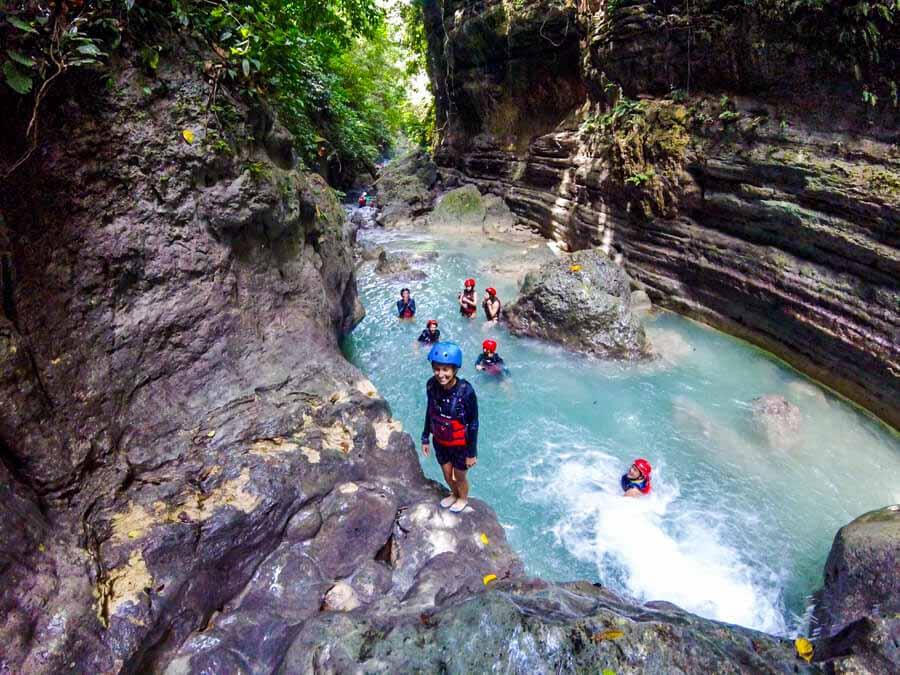 Canyoning in Cebu, Philippines
Yes, the Philippines is all about perfect beaches and turquoise waters. But it is also about much more, such as trekking, rafting, sea kayaking, and my personal favorite, river canyoning.
If you're unfamiliar with canyoning, you should know that it's a great mix of hiking along a jungle river, jumping from low and high cliffs in the river, swimming and climbing rocks. And in the Philippines, you should try the canyoning in Cebu, a 4-5 hour adventure ending at the incredible Kawasan Falls.
You can book tours from almost any location on Cebu Island, but the best option is to choose a trip from somewhere closer to Badian, the starting point. Given that the tours start early in the morning, there is no point in wasting time on the road. We chose to stay in Moalboal, only a 20-25 minute ride away from Badian. You could also stay in Alegria, a village very close to Badian, but with few accommodation options.
When booking a tour, you should check what is included in the price. Make sure that you are provided with safety equipment, such as a helmet and a vest, transport, an English speaking guide, and preferably lunch (as by the end of the tour you will be starving). And then prepare yourself for half a day of adrenaline and tons of fun! And don't forget you GoPro!
Check out Andra's post on finding the best beach in Palawan with Our World to Wander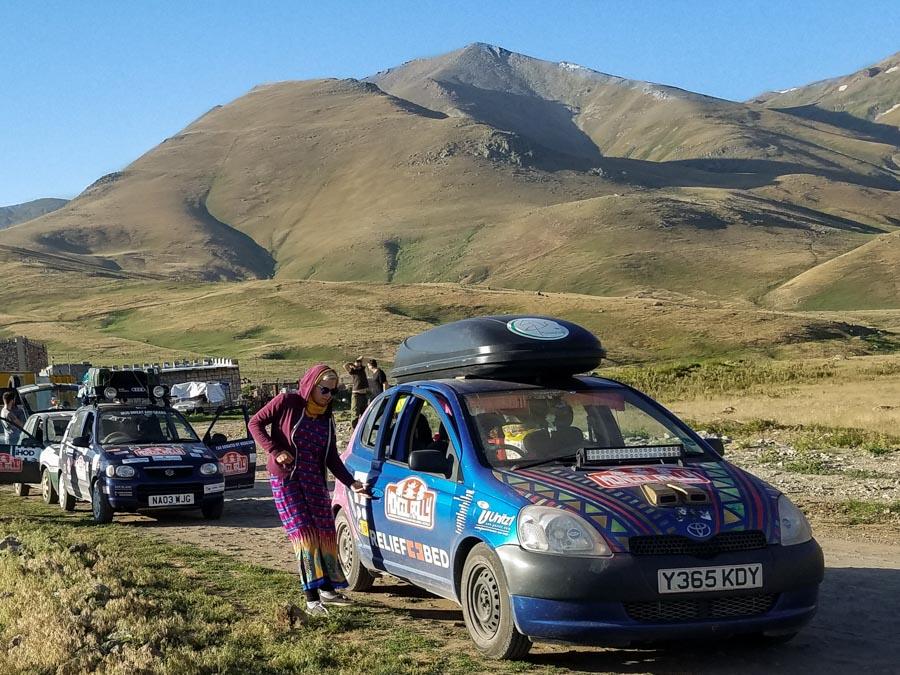 Drive from the UK to Mongolia in a terrible car on the Mongol Rally
If you're on a mission to go on the longest road trip you've even been on, across 21+ countries, in the craziest yet most rewarding conditions…choose The Mongol Rally. By far the most ridiculous adventure thrill seekers are choosing to put themselves through each year, this daredevil challenge compels you to drive across the world within 3 months from the UK to Mongolia, to get to the finish line in Russia alive.
There's no support. No set route. You roughly make a plan, and just pray to the Gods that you're going in the right direction.
To make things extra difficult (because no one wants anything too easy right?), you must ensure your vehicle has a 1.2 litre engine size or less. No fool-proof jeeps allowed. No ATVs. You'll just find yourself purchasing a 'banger' from a drunk man in the English countryside for 100 fine British pounds…and wonder how on earth you're going to make it from A to B safely.
The truth is that a 'difficult' car equals the most unforgettable adventures. You will find yourself sinking into sand death traps in the Mongolian desert. You'll be drinking vodka with Kazakhstani truck drivers at 2am whether you like it or not. Whilst the sun beats down on you, you'll be deciphering how on earth Iranians manage to not crash ALL THE TIME. And if you choose your route wisely, you'll make it to Hell's Door in Turkmenistan.
The Mongol Rally is the adventure of a lifetime. Do it if you really do dare!
Alice with Tea Cake Travels
Please pin this for later!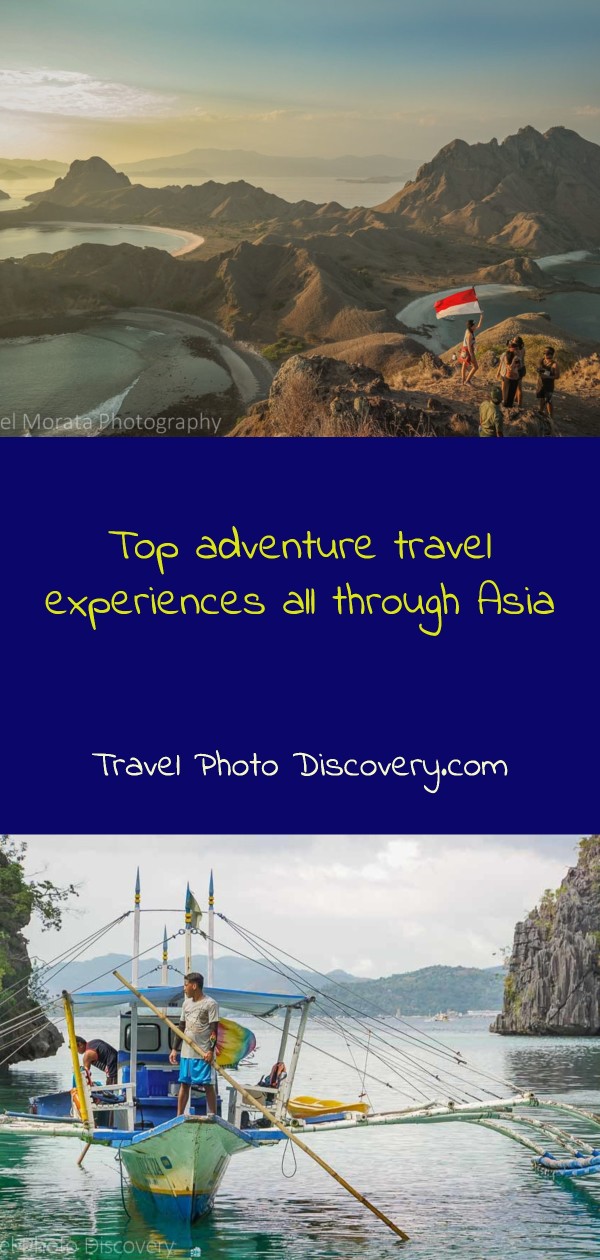 Thanks for visiting today and checking out this post on Top Asia adventure travel experiences if you enjoyed the images and post, could you please share it with any of the social media buttons located around the post.
If you like what you see, come and check out my other social media channels for more updates, including Instagram, Pinterest and Twitter
Disclosure – There are affiliates links on this posts which provide a small commission to support this site at no extra cost to you. Thank you for reading, and happy travels.