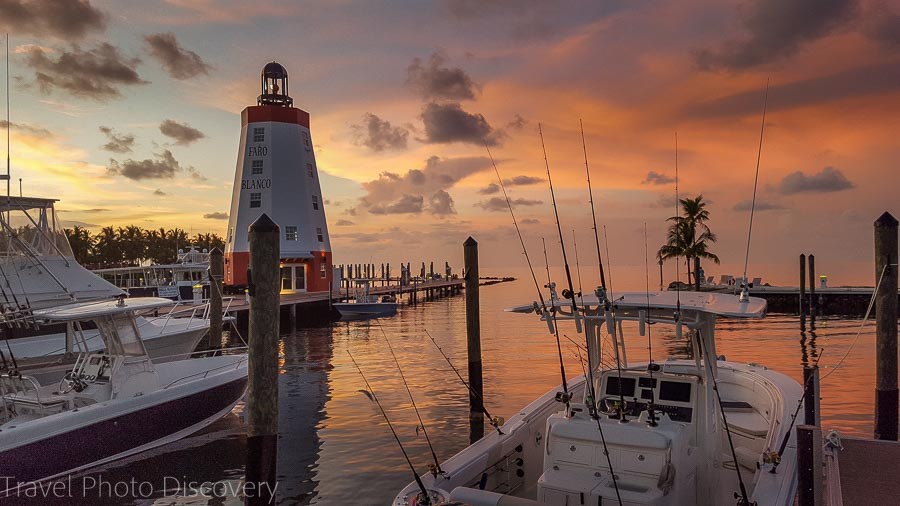 It's a fantastic time to go outdoors and do some amazing road trip around the United States. To get you inspired to doing a fun road trip, here's some suggestions from top travel bloggers around the world sharing their favorite places to discover and explore around the USA. Take a look and hopefully you can bookmark this post to do your own road trip to visit many of these favorite destinations on a road trip. So which of these top east coast road trips in the USA do you want to do soon?
Popular East Coast road trips in the USA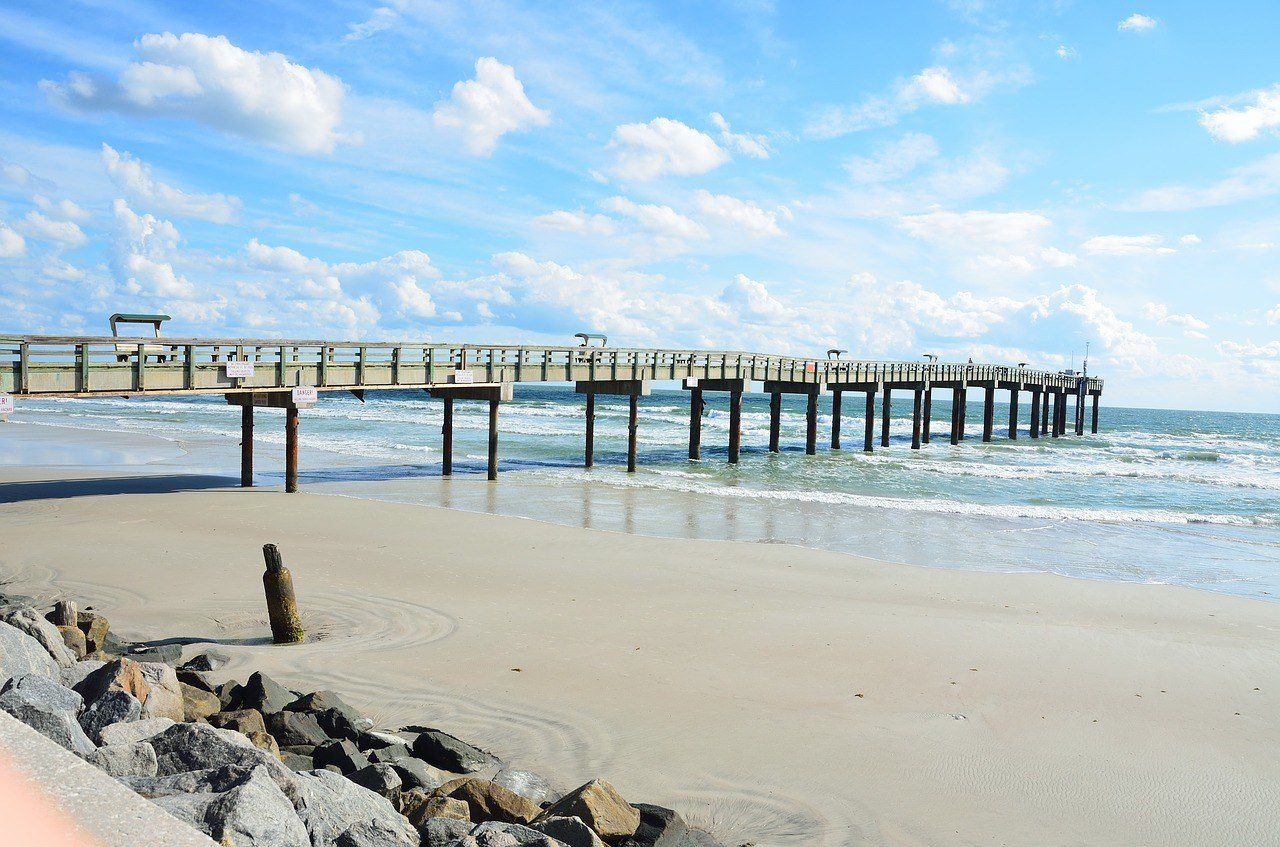 Coastal road trip from Jacksonville to Miami
Nowhere in the U.S. is better known for its beaches than Florida, and there's a single scenic highway that rides you right along the best of them. A1A stretches from the tip of the Florida keys to its northernmost point on Amelia Island. In between, the highway sticks to the barrier islands for pristine ocean views, sand dunes and luxury Florida coastal homes.
Start this road trip off in Jacksonville, FL near the Georgia border, where there is an excellent craft beer scene. The best beach here is Little Talbot Island State Park and boneyard beach, named for the sunbleached driftwood that litters the sand on the north end of the island.
Next, drive just an hour south on A1A to get to St Augustine, the oldest city in the U.S. Enjoy the Spanish colonial architecture and delicious Latin food on St George's street and visit the Castillo San Marcos.
When you're ready to move on, you have your pick of beaches and attractions. Daytona beach is like a permanent fairground. Cape Canaveral is the home of the Kennedy Space Center. Cocoa Beach is one of the best beaches for lounging and picnicking.
Stay the night near one of those destinations and get up to see the sunrise over the Atlantic before driving the barrier islands down to Miami. This will be the longest stretch of the drive, taking up to 5 hours. Get to Miami mid-afternoon and explore the areas of Little Havana, Wynwood, Coral Gables, and Midtown – maybe not all in the first day, though. Take as long as you need!
Finish up happily in Miami or drive the remaining 3.5 hours to Key West, the southernmost point of the continental U.S. Either way, you'll have spent a week discovering East Coast Florida and will probably be a few shades darker.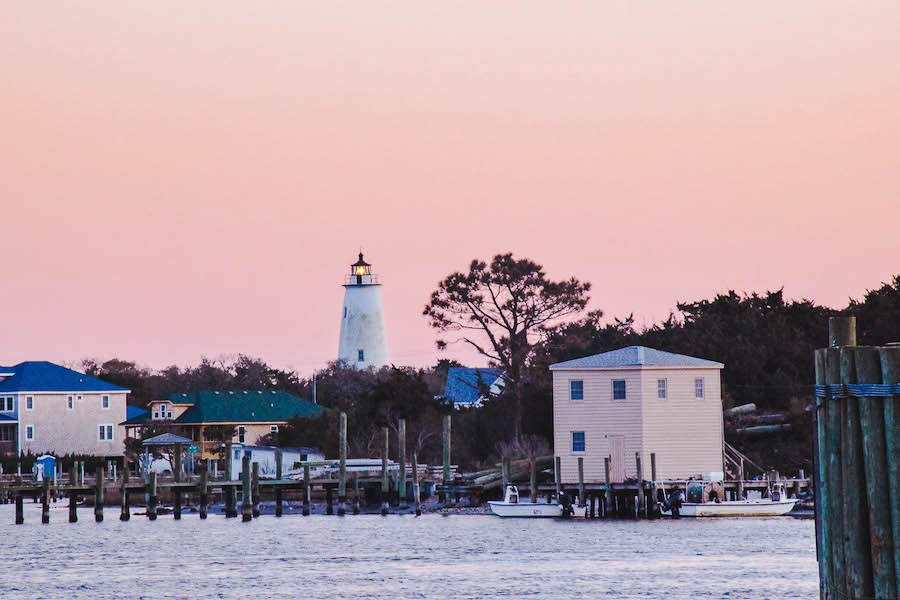 A road trip to the Outer Banks in North Carolina
If you like beaches that stretch for miles then you'll love the Outer Banks. The Outer Banks is a 130 mile stretch of barrier islands just off the coast of North Carolina and they make for a brilliant summer road trip destination on the East Coast. Each one of the islands is made up of quaint towns and sleepy fishing villages. There are several lighthouses along the way which you can climb for a small fee in the summer. The most famous of these being the lighthouse at Cape Hatteras which is the tallest brick lighthouse in America.
It's not all about beaches though. There are beautiful state parks and historically important monuments too.
Jockey's Ridge is one such place. High atop the East Coast's highest sand dune, Jockey's Ridge is a 426-acre park with the largest natural living sand dune on the East Coast. Here you can go hang gliding and kite flying and enjoy walks and beach picnics all year round. If you want to learn more about the history of flight, the Wright Brothers National Memorial in nearby Kitty Hawk is the place to go. The newly renovated site shoes the story of how the brothers came to make the first ever flight. Or, if you have a 4×4, you can go roaming in search of the Corolla wild horses and ponies that roam the beaches.
Hannah with That Adventure Blog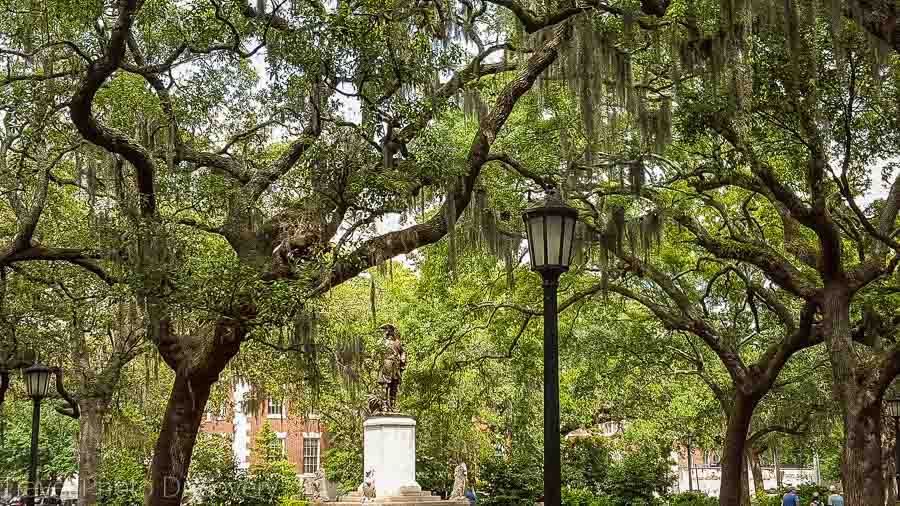 Savannah GA to Asheville NC, with a stop in Charleston SC along the way
Driving from Savannah, Georgia to Asheville, North Carolina will not only ferry you between two of the south's most prominent up-and-coming tourism destinations, it'll take you to plenty of beautiful spots along the way!
Start your journey in Savannah, where you can enjoy its dripping Spanish moss around 22 gorgeous town squares, its epic food scene (the Olde Pink House is one of my personal favorites), its many ghosts, and the beautiful Forsyth Park, City Market, and River Street. From there, head a short distance up the coast to Charleston, South Carolina, a town that might resemble Savannah at first blush but has a charm and beauty all its own.
Be sure not to miss seeing the gorgeous Rainbow Row, visiting the famous Folly Beach, contemplating the meaning of time under the 500-year-old Angel Oak, and of course, eating your way through all the incredible food (we hear great things about the restaurant Husk). Once you make it to Asheville, indulge in all the craft beer your taste buds can take, drive a portion of the Blue Ridge Parkway, hike to a waterfall or six, and of course, tour the famous Biltmore Estate, the largest home (you might as well call it a palace, honestly) in the USA.
Driving time for this route is only a little over six hours without traffic, but with plenty of interesting stops and detours to consider adding along the way (Tybee Island near Savannah, the capital of South Carolina in Columbia, and the popular college town of Greenville, South Carolina, just to name a few), you might find yourself making your way through this road trip a bit more slowly than you initially planned!
Check out Kate's post on things to do in Savannah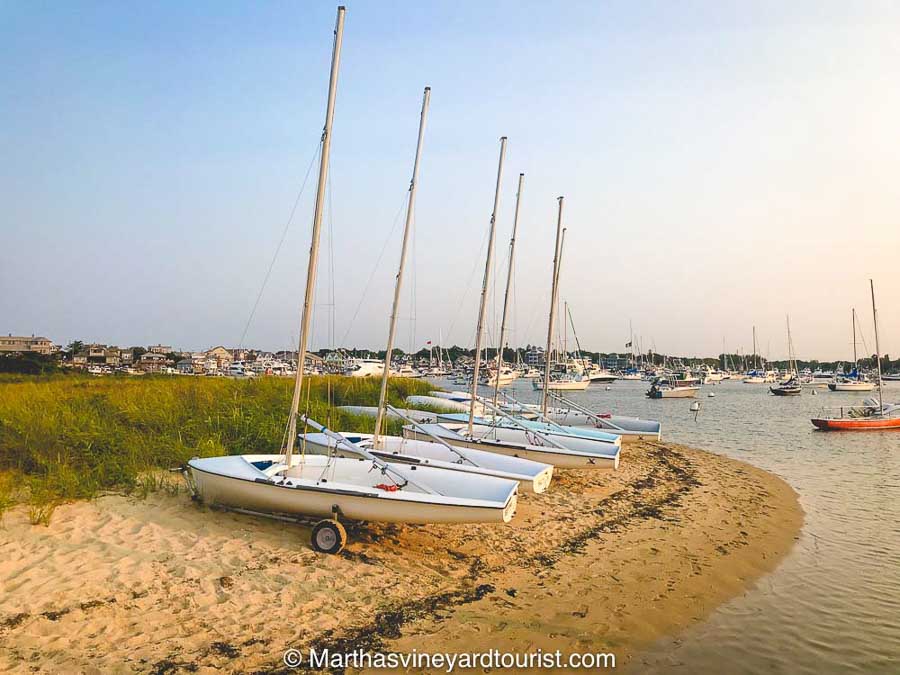 Boston to Cape Cod
This road trip from Boston through Cape Cod and the Islands, Newport Rhode Island and Mystic Connecticut covers the maritime tradition of New England. Make sure you take the scenic road 6A which hugs the coastline from Boston down to the Cape. The I-93 is much faster but nowhere as pretty. Along the way you will pass Plymouth Rock (where the Pilgrims landed) and Sandwich, the first town across the Cape Cod Canal.
Go to the tip of the Cape to explore pretty Provincetown which is artsy cool and the best place for whale watching. When you come back down the Cape Cod National Seashore, you will pass Chatham which is could pass for something out of a Ralph Lauren advertisement. On the south shore, there is Hyannis which is famous for having the Kennedy family compound. Pretty little Falmouth has a great bike trail on a disused railroad which takes you through towns and seashore.
From some of the Cape towns like Hyannis or Woods Hole you can take a ferry to the islands of Nantucket and Martha's Vineyard. These islands are very different from each other. Nantucket is smaller whereas Martha's Vineyard has five main towns ranging from the elegant Edgartown to fun-loving Oak Bluffs.
Back on the Cape, head towards Newport in Rhode Island which is famous as the place where the US navy was born as well as the outrageously fabulous summer cottages of the super rich during the Gilded Age of the late 19th century. Mystic Connecticut was what made Julia Roberts famous in her first hit movie, Mystic Pizza. The original Mystic Pizza is still there as well as well as shopping at Old Mystick Village and the world-famous Mystic Aquarium.
From Mystic you can head back to Boston or New York City on the interstate (about 2 to 2.5 hours) for regional and international transportation options.
Check out Shobha's post on a Martha's Vineyard Tourist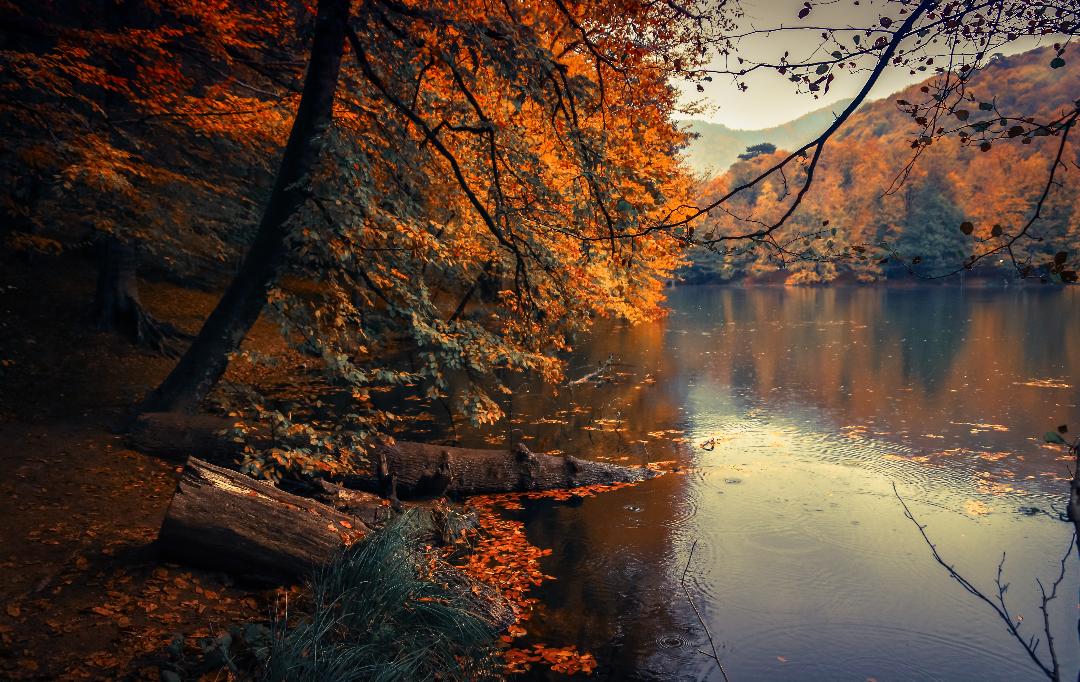 A drive through White Mountains National Park
White Mountains National Park in New Hampshire is a spectacular place to visit on your next road trip to the east coast! The parks has plenty of hiking trails for you to get off the beaten track and enjoy the natural scenery. Be aware that it's called the White Mountains for a reason, and some of the trails can reach to quite steep elevations. If you would rather enjoy the park with a leisurely scenic drive, the main road through will take you to some stunning vistas. There are parking lots located throughout the park if you want to stop the car and take some pictures. If it's a nice day, make sure to pack your bathing suit to cool off in South Pond. My favourite part of White Mountains National Park is all of the rivers, rapids, and waterfalls that make the park so spectacular. If you have some extra time in the region, I'd recommend venturing into Maine and exploring the coast. Portland, Maine is less than a two and a half hour drive away from the White Mountains visitor centre. If you don't have time to make it out there this Summer, the park is equally as beautiful in the Fall with all of the foliage.
Adrienne with Bucket Half Full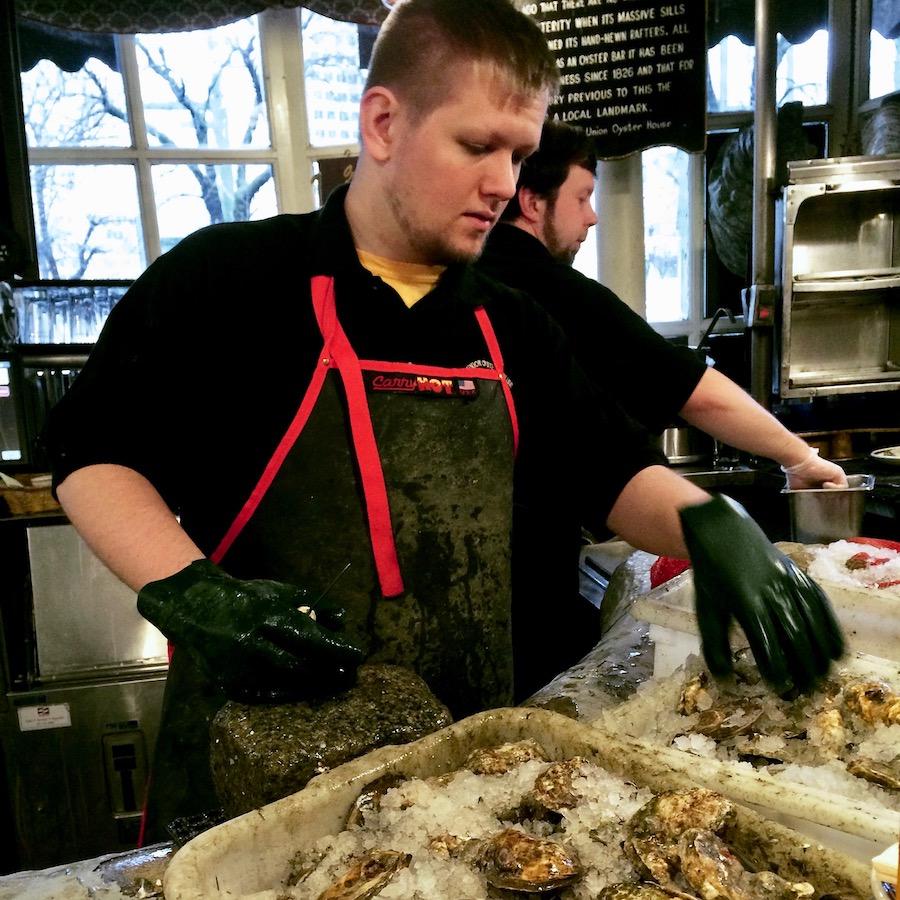 New York to Boston road trip
New York to Boston is a quintessential Northeast road trip. Whether it be for the sites or visiting colleges, there's much to do.
However, as beautiful as the destination is the road trip itself, going through towns such as Old Greenwich and driving through one of the most scenic roads in America, the Merritt Parkway. New England at its best.
Stop in New Haven, Connecticut and meander through Yale University's scenic campus. Further down is Providence, Rhode Island where one can stop and have great Italian food.
In Boston, enjoy colonial streets such as Charles Street in the exclusive Beacon Hill, where there's some great shopping to be done.
Head to the center of Boston and grab some chowder at the famous Union Oyster House, where the likes of the Kennedys liked to have a few oysters on the half shell.
The Boston Harbor was and still is the bloodline of the city. Here there's fantastic boat tours to search for whales, and a fantastic aquarium to spend an afternoon.
There is the Charles River where it's perfect to lay down a blanket and have a picnic while watching University Crew teams row. What's more New England than that?
At just 4 hours, there's so much to and from.
Andrew with Dish our Town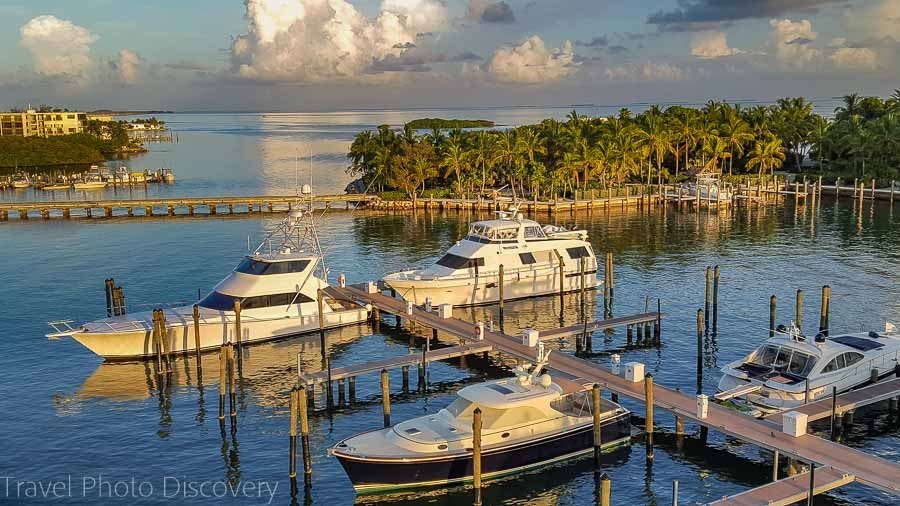 Miami to Key west road trip
One of the most spectacular road trips in the south must be the coastal hwy from Miami to Key West which can easily be done as a day trip or longer if you want to explore each major island chain in more detail. Starting out on the trip from Miami is a breeze following the main highway on mostly flat roads for the 110 mile drive past islands, long bridges and scenic views of the stunning ocean, coastal scenes and beaches and cool islands. Each island chain is unique with plenty of adventure and recreations, delicious food venues, state parks and fantastic lodging choices. It only takes about 4 hours to get to Key West but it's definitely worth stopping along the way to enjoy the scenery and explore the various attractions on each island. I would recommend staying in Key West for a few days or more to explore this wonderful city, historic attractions and fun venues. Check out more visit the Florida Keys with this Miami to Key West road trip here for more inspiration and images of places to see and do in the area.
Noel with Travel Photo Discovery
Save this pin for later!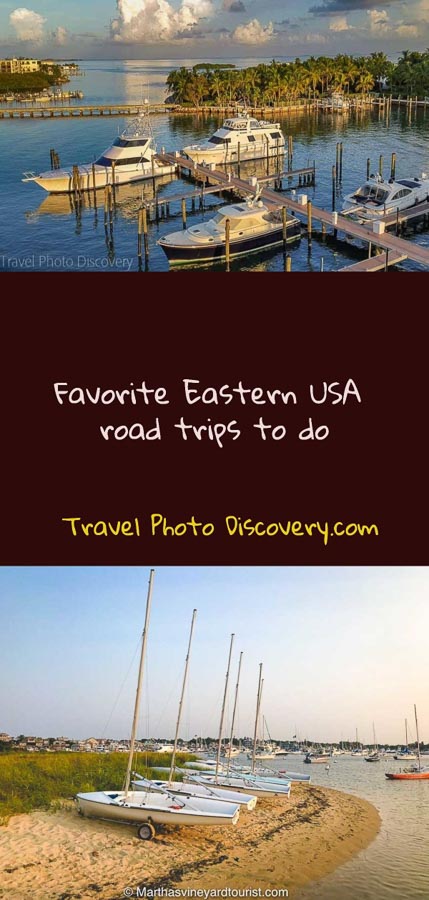 Thanks for visiting today and checking out this post on Top east coast USA road trips hope you are inspired to plan a visit and enjoy these wonderful attractions. If you enjoyed the images and post, could you please share it with any of the social media buttons located around the post.
If you like what you see, come and check out my other social media channels for more updates, including Instagram, Pinterest and Twitter
Some links in this article on East coast road trips are affiliates which provide a small commission to support this site at no extra cost to you. Thank you for reading, and happy travels!