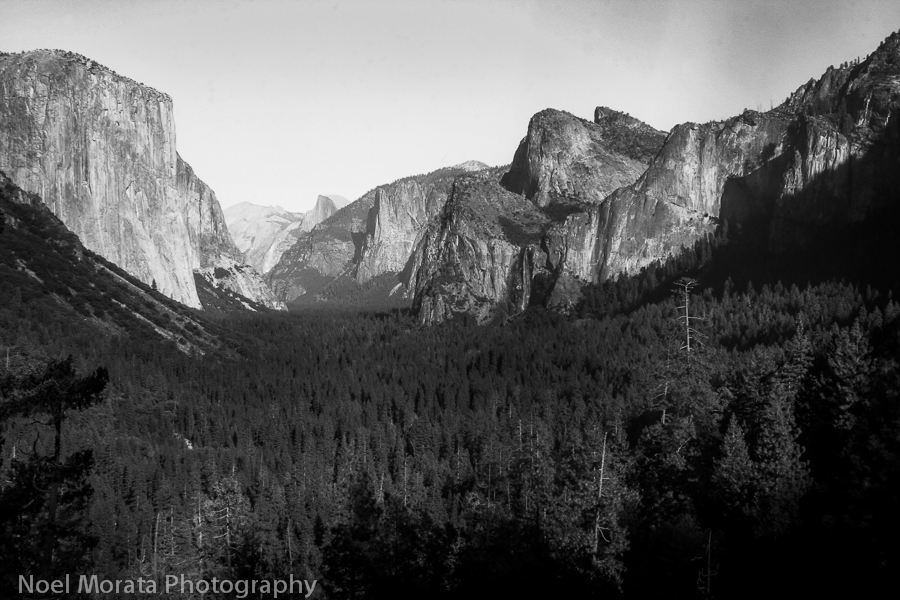 Classic Yosemite
 "A great photograph is one that fully expresses what one feels, in the deepest sense, about what is being photographed."
―    

Ansel Adams
Capturing Yosemite in black and white
Whenever anyone thinks of Yosemite, Ansel Adams and his striking black and white images immediately come into mind.  Even with so many talented artists, photographers and creative people visiting and dedicating their craft to this magnificent national park, it is Ansel's work that is immediately recognized and symbolic of the natural beauty and stunning magnificence of Yosemite.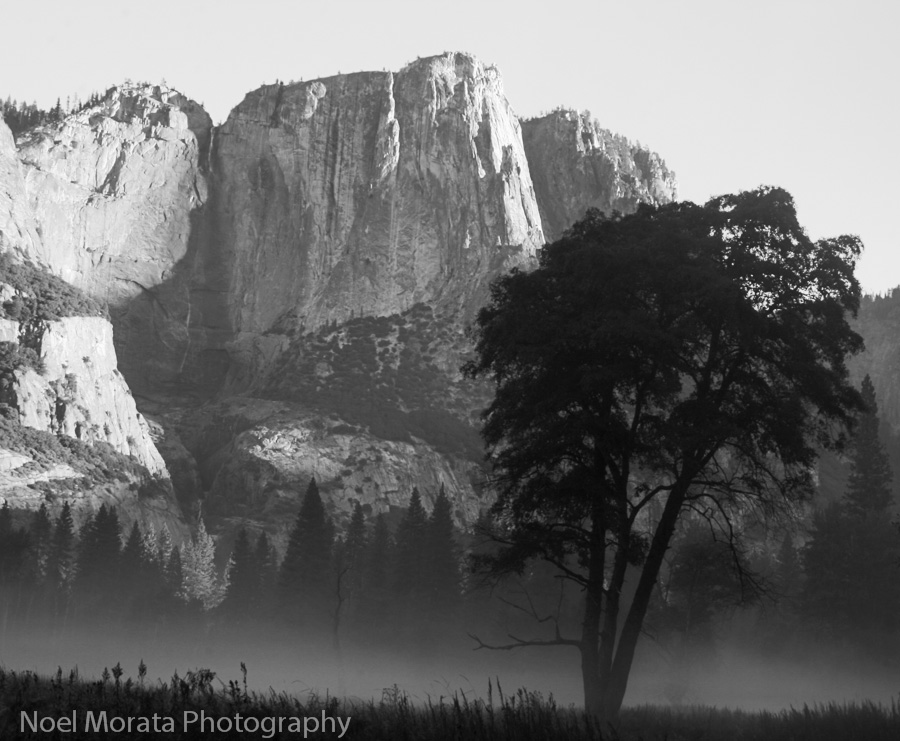 Landscape photography in Yosemite
The challenge of visiting Yosemite for the casual and more serious photographer is to capture the essence of Yosemite and create  images that are unique,  represent your own creativity, perspective and composition. The challenge to photographing these iconic sites is to go above and beyond the mundane and typical presentation and often leading to disappointment – as Ansel states in his quote above ' Often the supreme disappointment'.  It is only the person who tries to go beyond convention, experiments and takes the time to view and see the landscape – then they will truly find something that inspires and offers a unique vision and image.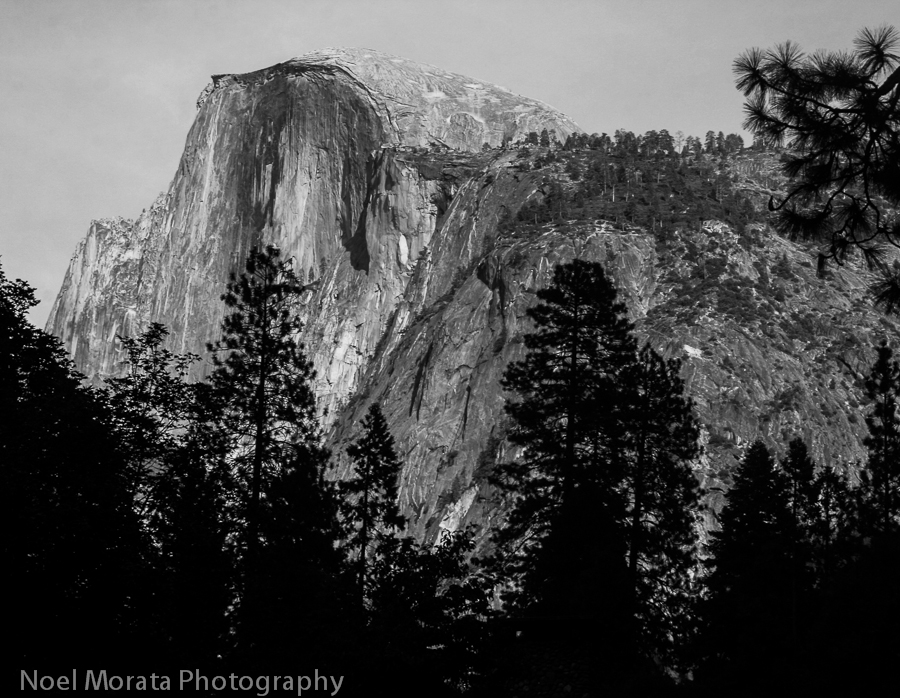 "Landscape photography is the supreme test of the photographer – and often the supreme disappointment. "
―     Ansel Adams
 Perspective
"You don't take a photograph, you make it."
―     Ansel Adams
This last quote that Ansel states is quite relevant for todays photographer and the many tools they use. Ansel was the great experimenter with his equipment and also a master manipulator in the dark room. He really worked hard to capture images that were well composed, maximized seasonality, location and incredible natural lighting conditions.  He also spent a lot of time in the dark room (or his associates) manipulating images to represent nature at its best. It would be no surprise to most photographers that Ansel excelled at camera and dark-room techniques to make the absolute best representation of his work. Even today, creating magnificent landscapes entails many levels of learning, honing camera techniques and crafting, along with mastering software/dark room technologies to highlight the natural beauty of an image.
Ansel Adams Art Gallery
One of my favorite stops in Yosemite is to visit the Ansel Adams Gallery in Yosemite Village and seeing any of the new exhibits. Hosting iconic and historic photographers and their contemporaries, this gallery is a must visit for any photographer.  Along with enjoying some of the current exhibits, it's a great place to get information on scenic places to photograph around the park, photo workshops and guides in the park and viewing some of the masterpieces of Ansel Adams work on display. To get more information about current events, shows and workshops, visit the Ansel Adams gallery website here.
Where to stay in Yosemite
There are many options in visiting the area either if you stay in the valley, camp or just outside in the smaller communities leading up to the national park. Places do book up early during the visiting season, so plan well ahead for your visit and book in advanced. Here are some suggestions on where to stay in the area.
Yosemite View Lodge – located in El Portal just on the outside of the park entrance, with large rooms overlooking the river, large baths with Jacuzzi, friendly service and park shuttles.
The Majestic Yosemite Hotel – called Awhanee before this classic national park hotel is stunning and with period details and modern amenities.
Yosemite Valley Lodge – centrally located in the park village area with plenty of choices to dine and shop in the village, clean rooms and pick up for shuttle service.
Half Dome Village – Camping accommodation set up close to Half Dome – if you want to experience camping with heat, bedding supplies and bathroom services close by  without the hassle of slepping stuff.
For more reviews of places to stay around Yosemite, check out this link for current prices and availability.
Check out these other posts on Visiting Yosemite
Yosemite history and indian culture
Yosemite key attractions and landscapes
A scenic hike to Glacier Point
Awhanee Hotel visit and brunch
Hetch Hetchy reservoir and dam
If you like this post on Yosemite Photos – key attractions and landscapes, please consider subscribing to the blog by email  below for updates – also 'like' my Facebook page on the sidebar, I show more images, tips and inspiration on my Facebook page, come and visit!
If you like what you see, come and check out my other social media channels for more updates, including Instagram, Pinterest and Twitter
Disclosure – There are affiliates links on this posts which provide a small commission to support this site at no extra cost to you. Thank you for reading.