Boomer international bucket list travel
Boomers have always been active travelers and account for an enviable travel audience, in fact a recent AARP survey shows that over 99% will be traveling this year alone! A big travel focus this year for Boomer travelers will be once-in-a-lifetime trips with over 32 percent of Boomers who will be planning on taking a trip from their international bucket list. Just to get you inspired with your travel plans, I invited the most popular Boomer travel writers to share a favorite destination or experience that you should consider on your bucket list and what an inspiring list of wonderful places. Check out these amazing list of countries or spectacular locations below that you should put on your Boomer bucket list or travel agenda in 2016 and beyond.
Chateaux In The Loire Valley, France
Exploring the Sea of Cortes
Tom and Kris publish their travel stories and photography on their blog, Travel Past 50. You can read their Camino de Santiago tips here: https://travelpast50.com/camino-de-santiago-backpack/
Halong Bay (in the photo), a UNESCO World Heritage site since 1994, has close to 2000 limestone islands and smaller islet karsts, many covered by thick evergreen rainforests. Their other-worldly appearance amidst the emerald waters is an atmosphere made for junk boat touring, kayaking, diving, climbing, and hiking. Sights include floating fishing villages, a variety of wildlife including antelopes and monkeys, interior lakes, and three different kinds of caves.
Cycling in Tuscany, Italy
Endless rolling hills of vineyards hanging heavy with grapes set the backdrop for a cycling trip that will leave your senses full. When asked for recommendations for a special trip, a bucket list adventure, Tuscany on two wheels often leads our suggestion list. Cycling through ancient towns dotting the hillsides like beacons of Italian beauty, the days are filled with friendly waves and drivers who are comfortable and respectful of cyclists. Taking the slower mode of transport affords the opportunity for gazing at fields of red poppies while breathing in the aroma of tall Cypress trees as you ride by. Guided trips provide a no worry experience with a support vehicle available for those who want to take a break. For the more adventurous self-guided cycle tours in Italy are plentiful. Either way as the Tuscan sun sets you can relax at a small Italian pensione with delicious food and wine. Does life get better than this?
Discovering the Galapagos Islands
For the active boomer traveler the Galapagos Islands offers great land and water activities. From snorkeling with sea lions to capturing the perfect shot of the Blue-Footed Booby, your experience will provide the opportunity to get up close and personal with wildlife not found anywhere else in the world.  There are several options for your trip to the Galapagos including land based tours, island hopping tours, and luxury boat trips with a group like Ecoventura.
Because the Galapagos Islands are protected, they limit the number of people visiting each island daily and a naturalist is required to accompany you when exploring the park.  Touring with a naturalist, you get the extra benefit of learning about the unique flora and fauna of the Galapagos, the history of the islands, and how conservation controls have made the islands what they are today.
The Galapagos Islands – a perfect destination to add to your your bucket list!
Cheryl MacDonald at What Boundaries Travel http://whatboundariestravel.com/
Havana, Cuba
Havana, Cuba's capital,is one of the world's most sought after time capsules. Every boomer should try to add the country to their bucket list and travel there as quickly as possible. With two American hotel companies recently being awarded contracts and individual visas more readily available, the time warp Cuba has been living in is about to witness a slow moving tsunami.  The people are warm and inviting, the food, if you know where to look, delicious and the rum is flowing.  The arts are a section of Cuban culture that is bursting at the seams. Dance and fine arts combined with Colonial architecture and faded colors covered with a fine layer of history are the wonderful sensory overload that is today's Cuba.
Alison Abbot at Green with Renvy
​
 Swimming with whale sharks in Isla Mujeres, Mexico
Life can be too short. You never know what's going to happen which is why I want to see and do as much as possible before my knees get bad, my back starts hurting or something worse….
To that end, when my husband came home from seeing "Racing Extinction the documentary about all the endangered species on the planet and said, "I want to go Swimming with Whale Sharks next week', I didn't ask any questions. I just said, "Ok" and booked the trip to Isla Mujeres, Mexico. It was one of those Bucket List Adventures that people only dream about. The good news is: Whale Sharks do not eat people. They only eat plankton. The bad news (which isn't really bad) is that these GIGANTIC endangered creatures of the sea ONLY nest in certain areas of the ocean during short windows of time.
In Mexico, you can swim with Whale Sharks from Mid-May to Mid September and in Western Australia from mid-March until the end of July
Vicki Winters at The Vicki Winters Show
Our adventure went SWIMMINGLY well. Tune in to the video here:
Visiting New York City
I definitely "heart" NYC.  I've visited this vibrant city so many times that I've lost count, and I am always surprised when I run into a seasoned adult who has never been there.  There is so much to do in NYC that it would probably take a lifetime to get around to everything, and just when you finished a new restaurant or museum would probably open.  NYC belongs on every bucket list.  Based on my most recent visits, do plan to visit the new Whitney museum for some culture and then head to Bouchon Bakery for what might be the world's best almond croissant and, of course, Magnolia Bakery for what surely must be the world's best cupcake.   Bottom line, NYC is a walk in the park, whether to enjoy some mellow jazz or to watch a chess game or even both on a really nice day. 
 Carole Terwilliger Meyers at BERKELEY AND BEYOND http://www.berkeleyandbeyond.com
A villa in Tuscany
Climbing Diamond Head in Honolulu, Hawaii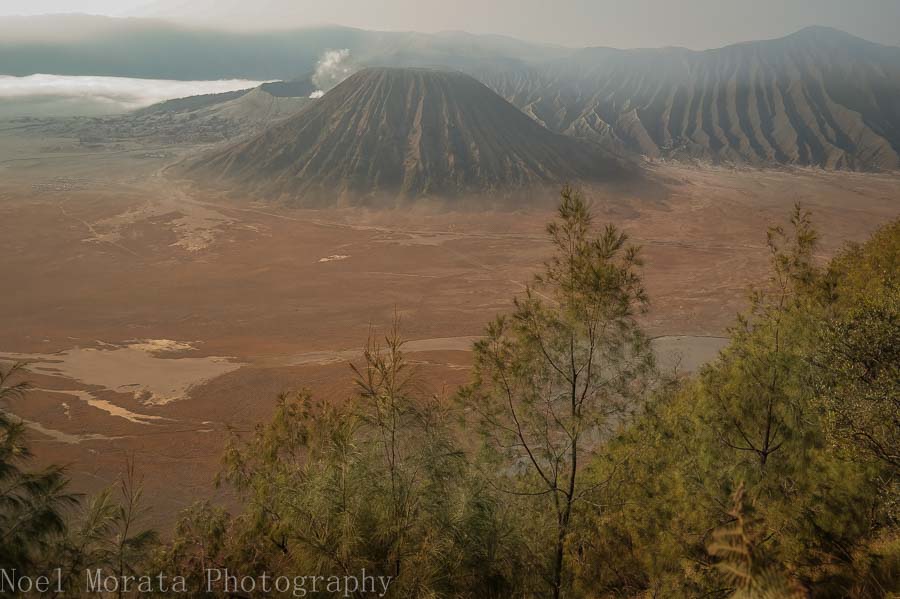 Islands of Indonesia
With over 15,000 islands to choose from in Indonesia, you can create your own exclusive destination far away from the congested tourist destinations and create a custom itinerary based on your interests. That can include a luxury vacation stay in Bali or visiting some of the more remote locations around Bali including a trek to the hill areas and rice terraces of Bali. If you are looking for more culture and historic Unesco sites, head out to Central Java with the magnificent Buddhist temple of Borobudur, the largest Buddhist temple in the world and incredibly well preserved with gorgeous details and architecture. The temples of Prambanan on Java island is also a must with these stunning Hindu temples with over 240 temples in this beautiful complex and Unesco World Heritage site dedicated to the three dieties (Shiva, Vishnu, and Brahma).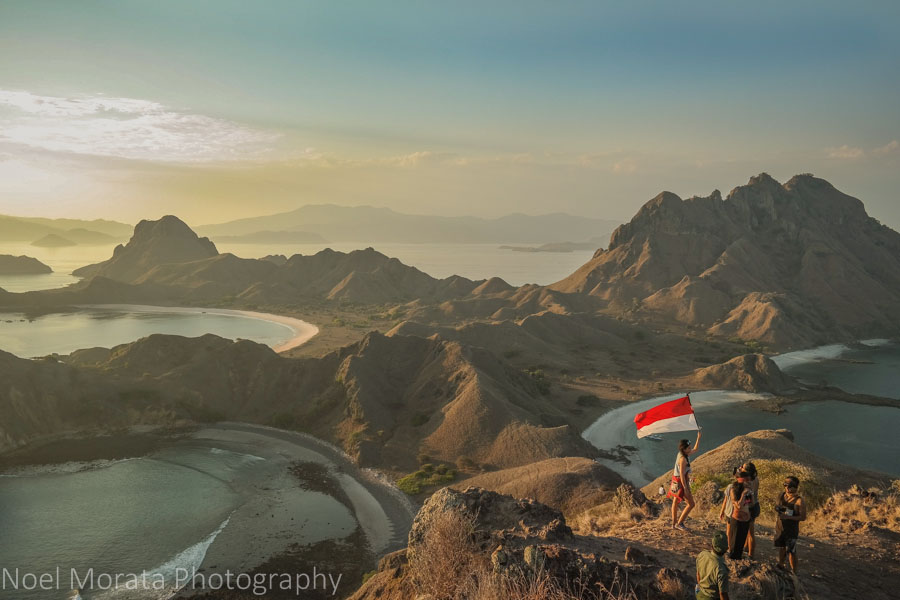 For something even more remote and exotic, you can hire a two-masted traditional Indonesian sailing ship called a Phinisi and sail to the National Park at Komodo island, a series of islands in the national park that are stark and stunning with huge Komodo dragons that are at the top of the wildlife chain on the islands
Noel Morata at Travel Photo Discovery