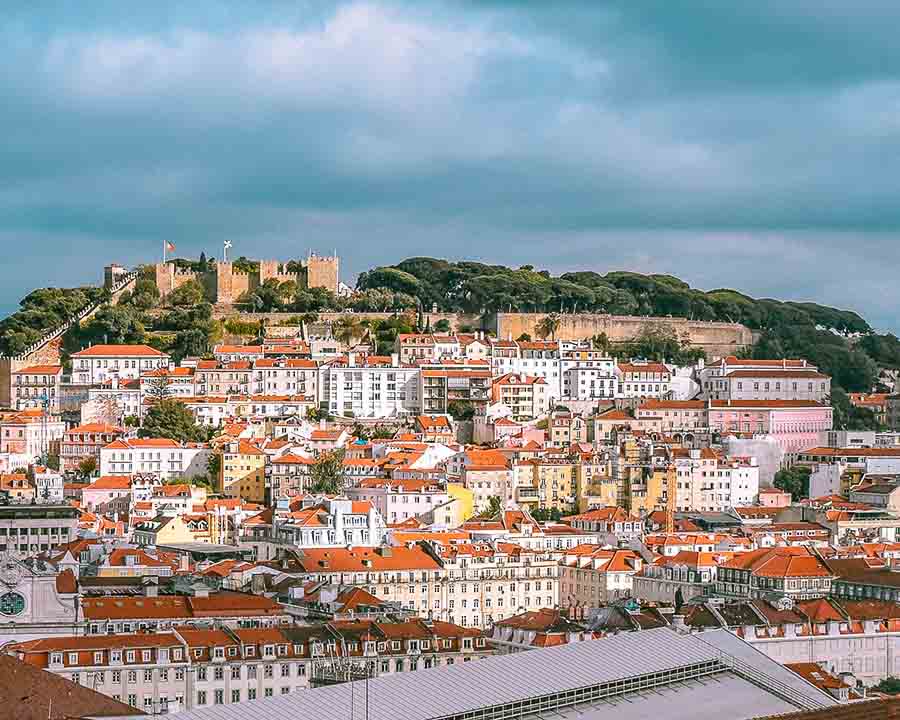 Lisbon is a vibrant city full of character and charm. The city is packed with fascinating history, beautiful architecture, and a buzzing nightlife scene; making it the perfect blend of ancient and modern. There are so many fantastic Lisbon attractions to explore and enjoy when you visit the capital city. Visiting these iconic Lisbon attractions in my experience, is what you want to do when you visit this magnificent and colorful capital city of Portugal.
The Portuguese capital is an excellent choice for a weekend break but it also has enough activities and sites to keep you occupied for weeks. Whether you're planning an extended or short stay, Lisbon is a must on anyone's Portugal itinerary. Here are the top Lisbon attractions that you shouldn't miss!
Top 10 to do in Lisbon, Portugal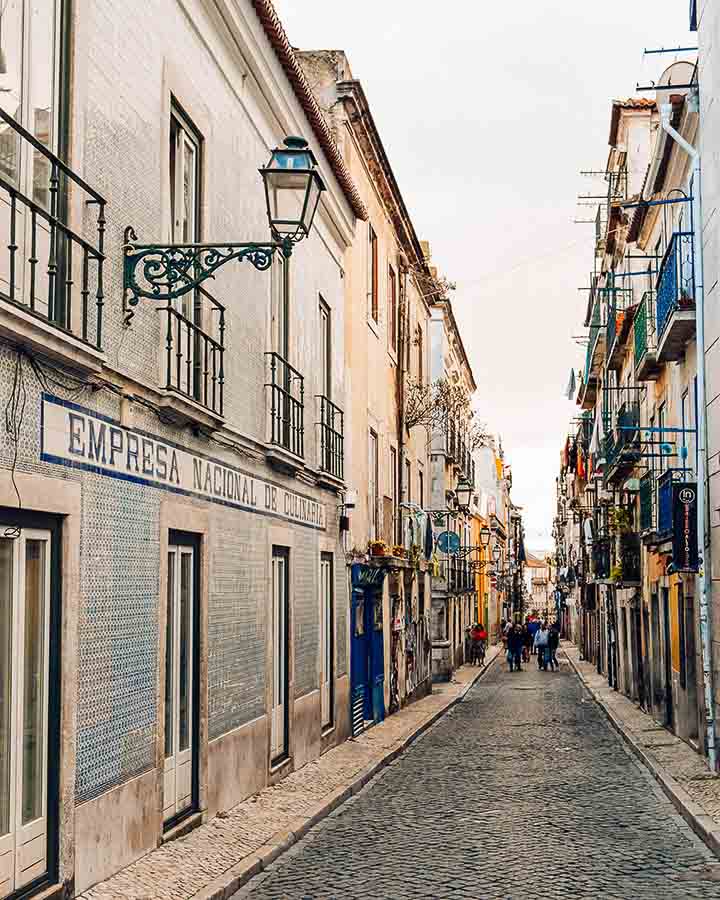 1.
Explore the Alfama District
Take a step back in time as you wander through Lisbon's oldest neighbourhood. The Alfama district is a maze of steep, narrow alleys that lead up to the São Jorge castle. You will be guaranteed to stumble upon endless photo opportunities as you wind your way through the quaint backstreets.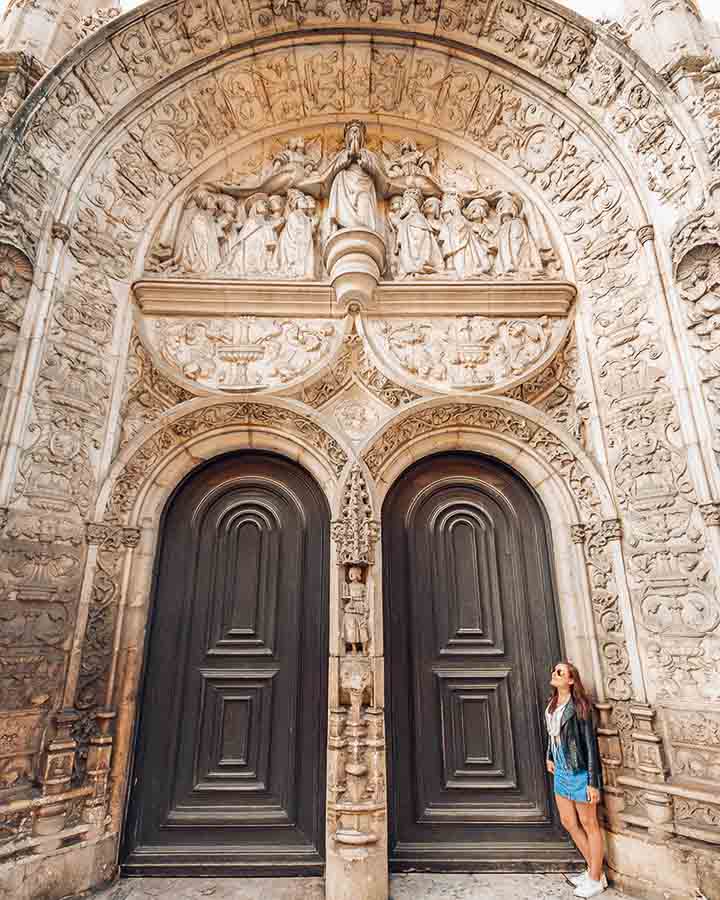 Beautiful pastel-coloured buildings, stunning cathedrals, little shops and bakeries line the streets – these are some of the scenes you can expect to find here.
During the evenings, the haunting sound of traditional Fado music echoes through the streets from restaurants and bars around the Alfama.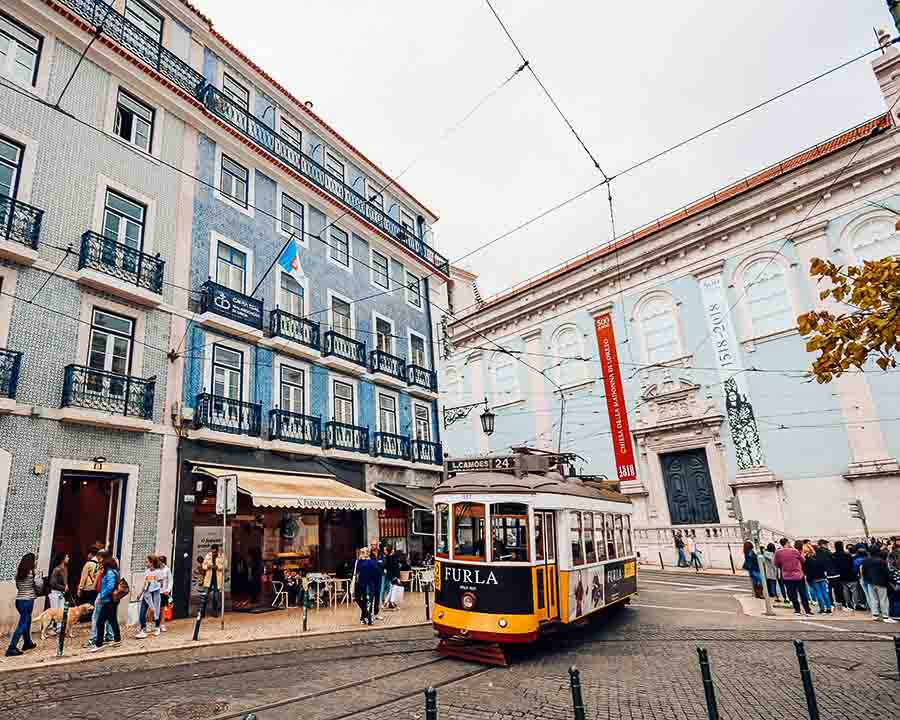 2. Ride Tram 28
Nothing says Lisbon like the bright yellow historic trams that trundle up and down the steep, cobbled streets of the Alfama. Take a break from all of that uphill walking and hop on the tram 28.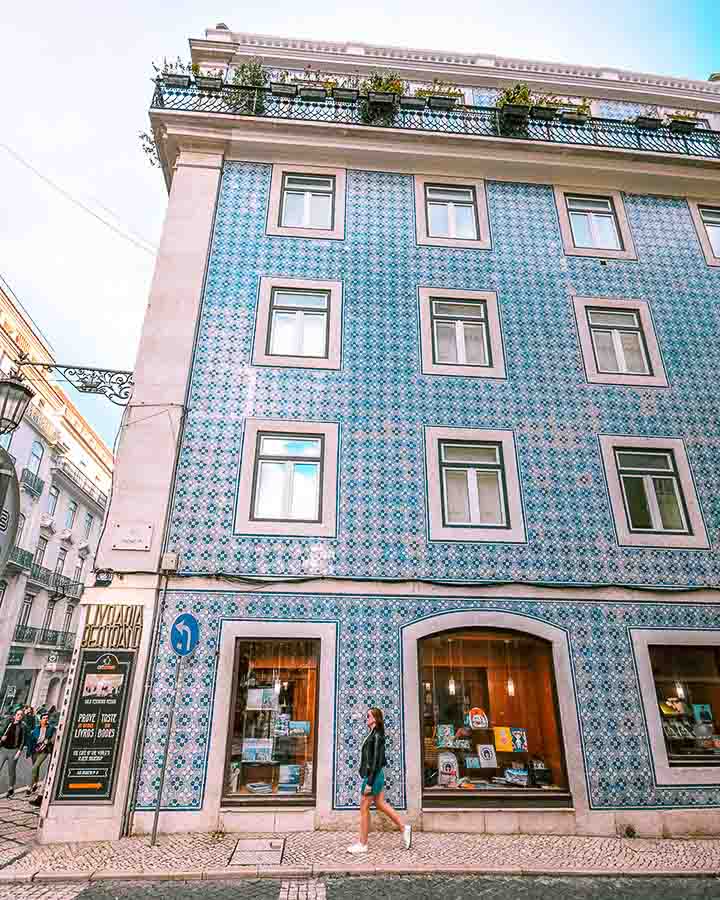 Admire the historic, tiled buildings and people watch from the window as you ride along. This is one of the most popular attractions of Lisbon and naturally it gets very crowded. Aim to ride the tram before 11 am to have a more enjoyable experience.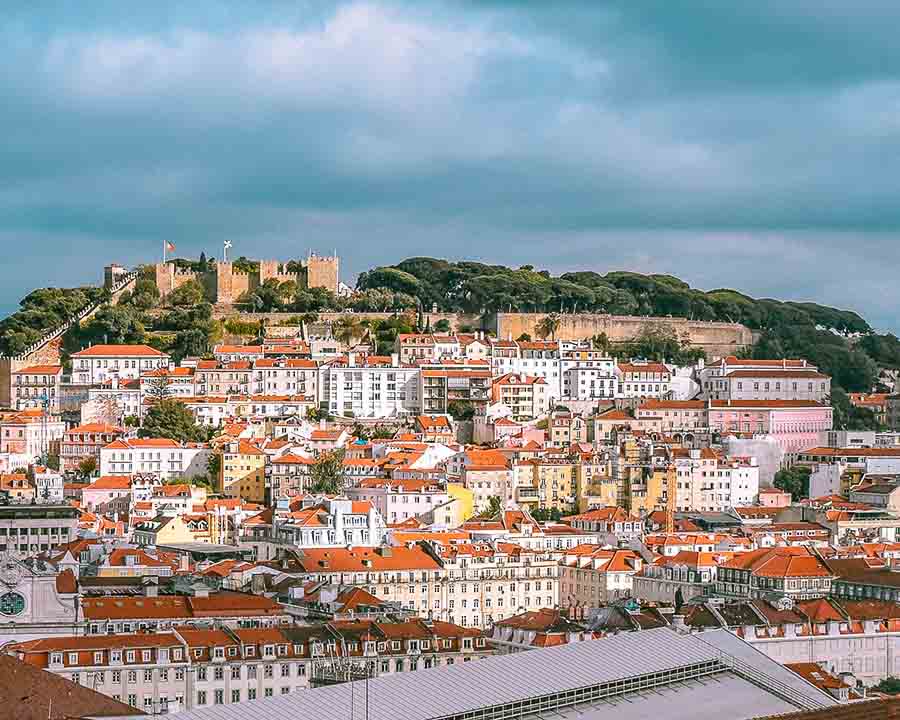 3. Walk up to São Jorge Castle
At some point as you explore the Alfama district, you should make your way up to the 11th century hilltop castle that towers over the city below. The São Jorge castle is one of the most iconic symbols of the city and is easily one of the top things to do in Lisbon.
The climb up may be tough but the view from the top is well worth the effort. If you don't feel like walking, the tram 28 runs all the way up the hill and stops at the castle.
If you choose to enter the castle, tickets cost €10 each and you should allow for 1-2 hours to explore the castle and its grounds.

4. Visit the Torre de Belém
A trip to Lisbon isn't complete without visiting the beautiful Torre de Belém. This 16th century fortification is located 6km west of Lisbon city centre. It can be reached by taking the tram 15 from the downtown's Figueira Square. Visiting the Torre de Belem is one of the top things to do in Lisbon and fun to explore the waterfront area at the same time.
It was originally built to defend the city and years later it was turned into a lighthouse. Nowadays this picturesque tower is open to the public. For €6 you can climb a narrow, spiral staircase to the top of the tower. During peak season, the Torre de Belém gets extremely crowded with a very long queue forming outside.
Whether you decide to admire its beauty from the outside or wait in the queue to get in, visiting the Torre de Belém is definitely one of the best things to do in Lisbon and it cannot be missed!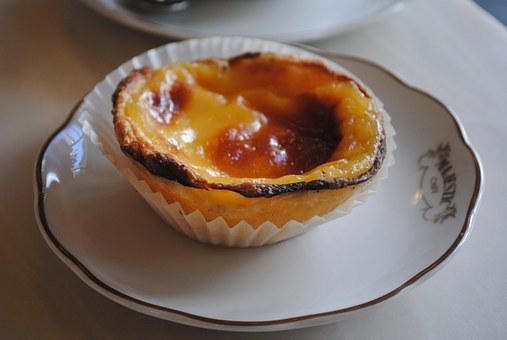 5. Try a Pastel de Nata
Before leaving Belém, head over to the famous bakery, Pastéis de Belém. This is by far the most popular place to try the Portuguese custard tarts, pastel de nata. This historic bakery is home to the original pastel de nata recipe and has been in operation since 1837.
If you don't feel like waiting in a queue (it's notoriously busy), you don't have to go far to try the pastel de nata in Lisbon. For €1 apiece, you can find a bakery selling them on nearly every street corner.
6. Spend an Evening at the Bairro Alto District
Enjoy the lively atmosphere of the Bairro Alto district in the evening. During the day, you can find luxury shops and trendy cafes but by night, this place comes alive! The Bairro Alto district is home to some of Lisbon's best bars and restaurants. If you're looking for a night on the town, look no further.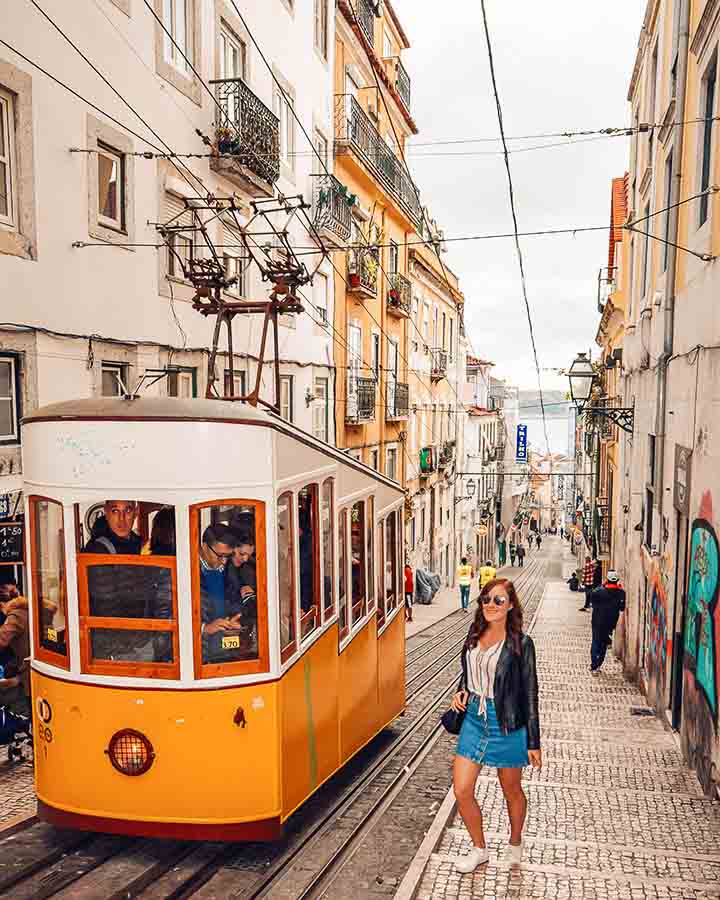 7. Ride the Elevador da Bica
One of the most iconic scenes of Lisbon would have to be the little yellow 19th century funicular that runs up and down the steep streets of the Bairro Alto district. If you don't plan to ride it, make sure to stop anyway for that quintessential "I went to Lisbon photo."
8. Watch the sunset from a Miradouro
Stop at one of the many Miradouros (viewpoints) that Lisbon has to offer. The Miradouro São Pedro de Alcantara is a popular viewing platform that offers panoramic city views. It's the perfect spot to relax with a drink and watch the sunset over the red rooftops of Lisbon. It's located on the edge of the Bairro Alto district and can be reached by walking or taking the Ascensor de Gloria.
Like most viewpoints in Lisbon, this one really comes to life in the evenings with food and drink stalls opening up and local performers stopping by to sing.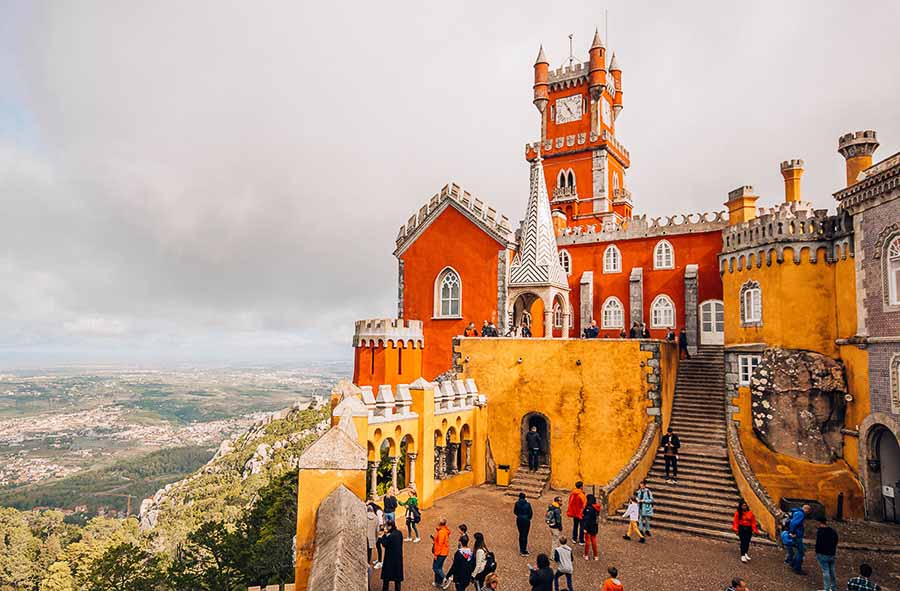 9. Day Trip to Sintra
If you have any extra time during your stay in Lisbon, take a day trip to explore the extravagant palaces and mansions of Sintra. These lavish estates were once summer homes to the Portuguese royalty and they now attract millions of tourists per year.
You can't miss out on the eccentric Pena Palace which looks like it's been taken straight from a fairy tale. The Quinta da Regaleira mansion and its enchanting gardens are also a highlight of any visit to Sintra.
Sintra can be easily reached by taking a train from Lisbon's Rossio station. The journey takes around 40 minutes and a train to Sintra leaves every 30 minutes. You'll love doing any of these fun day trips from Lisbon to also check out and explore unique and fun things to do outside of the city.
Enjoyed this, please pin it!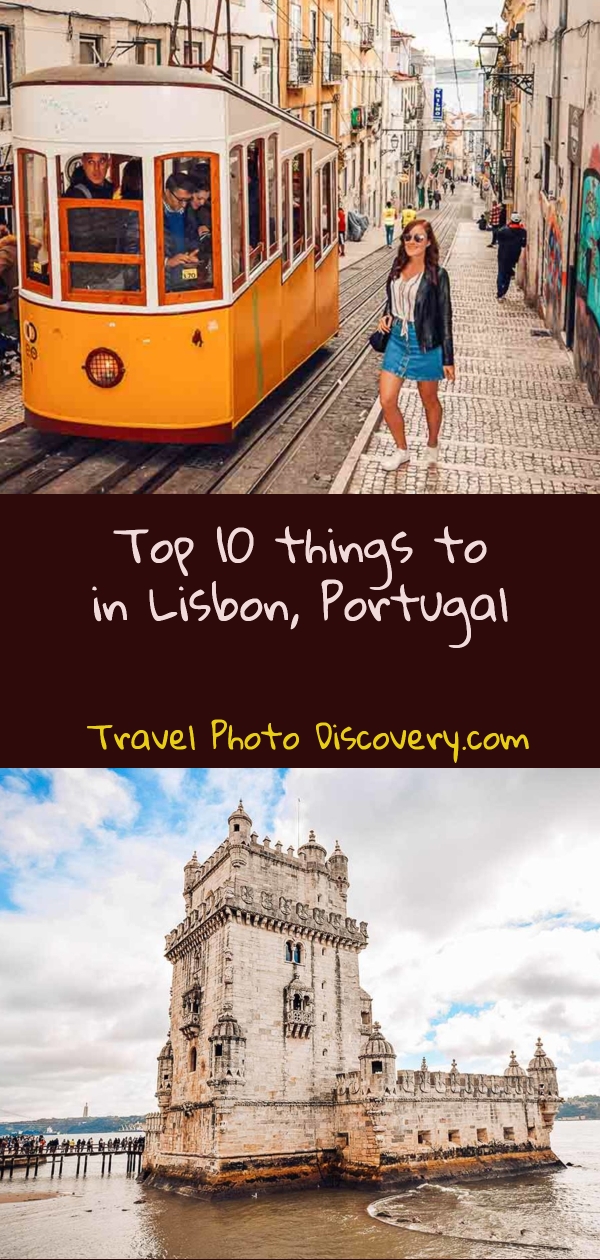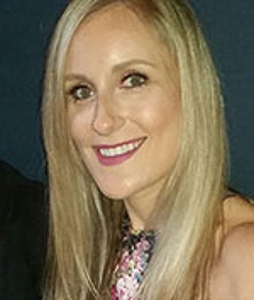 Author's Bio
Ann is the other half of TheRoad-IsLife.com where she blogs with her partner Rick about travel and living a minimalist lifestyle. Originally from Vancouver, Canada, she is now living in the UK where you can often find her exploring Europe and sharing her travel stories on her blog and social media.
Check out Ann's post about a Portugal road trip itinerary here.
Thanks for visiting today and checking out this post on Lisbon attractions in Portugal. I hope you are inspired to plan a visit and enjoy these wonderful attractions. If you enjoyed the images and post, could you please share it with any of the social media buttons located around the post.
If you like what you see, come and check out my other social media channels for more updates, including Instagram, Pinterest and Twitter
Some links in this article on Top places to visit in Lisbon are affiliates which provide a small commission to support this site at no extra cost to you. Thank you for reading, and happy travels!