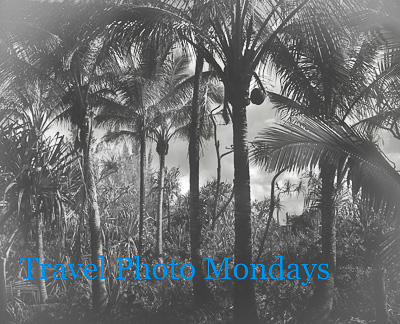 Plaza de Espana, Seville – Travel Photo Mondays
s banish those Monday blues by sharing gorgeous imagery and story telling. You can also check us out on Twitter for Travel Photo Mondays at #tpMondays for more updates and submissions for the day.
This historic landmark in Seville was originally built for the 1929 worlds fair held in this city and was later developed into an expansive area of parks, boulevards and public monuments for the public to enjoy. The building designed by Anibal Gonzales is a mixture of the Moorish neo – mudejar style with 1920's art deco which was very popular during that time frame.

Today the Plaza de Espana is used for a variety of central government departments including the main town hall. Expansive verandas with arched columns create beautiful design and views of the courtyard. Along the main facades are plaza alcoves of wonderful tile work depicting regional provinces. Symbolic and ornate bridges representing the four ancient kingdoms of Spain cross over a crescent moat that mimics the shape of the Plaza de Espana.
Here are some more photo highlights of the plaza and detailed shots: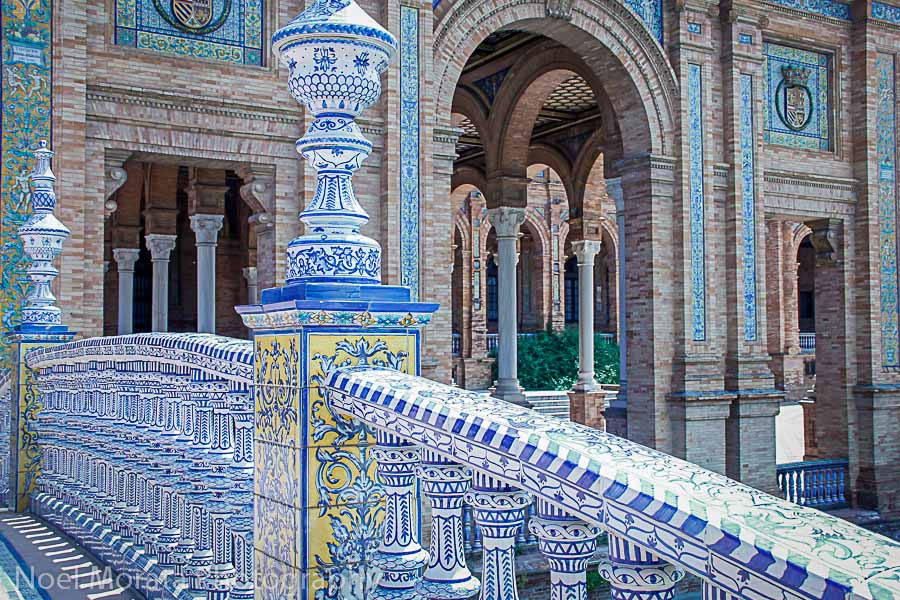 Did you enjoy visiting Plaza de Espana in Seville, if so here are some other posts I've done recently about Seville.
Discovering Seville – a highlight tour
Thank you for visiting us today at Plaza de Espana, Seville – Travel Photo Mondays, please do check out these other bloggers below by clicking on their links. To learn more about Plaza de Espana, visit this site.
If you enjoyed this post, please consider following us on Google + on the sidebar, for the latest news, information and posts direct to your inbox.