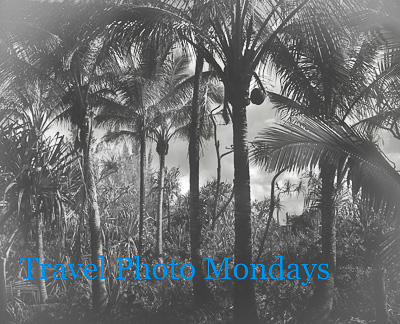 Discovering Seville, Travel Photo Mondays
It's Monday morning, time to enjoy some gorgeous travel photography and inspiration from around the world. Let's banish those Monday blues by sharing beautiful imagery and personal story telling. You can also check us out on Twitter for Travel Photo Mondays at #tpMondays for more updates and submissions for the day.
Any street you walk down in the old center of Seville brings you immediately to a part of Spain that oozes Andalucía and historic Islamic character called Mudejar (Spanish rule with Islamic design and influence), only few places in Spain can live up to in this area of Southern Spain. A walk through many of the old neighborhoods of the historic center overwhelms the first time visitor with so much luxurious detail, vivid colors and intense graphic designs.
In order that you do not get overloaded and burnt out with the multitude of architectural wonders and ornate design, I am showing you the smaller details that draws so much awe and inspiration to the overall magnificence and design of this Unesco World Heritage site.
Here are some of the stunning details of Seville to savor:
Arched breezeways invite you to linger and explore
Ornate fountains soothe the eye and refreshes
Ceramic details impresses with intricate design and patterns
Islamic Influence exudes exotic flare
Horse drawn carriages always charm us
Beautiful ironwork exudes Spanish bravado
 Stunning gardens always invite us in sit and enjoy the views
It seems like every attraction and historic site one visits in Seville is so filled with amazing art and craftsmanship in the monuments and landmarks. It is an endless array of beautiful architecture, gardens, palaces, cathedrals and enormous plazas for everyone to stroll through. Seville is grand and magnificent, just how one would dream of an Andalucian experience in Southern Spain.
Hope you enjoyed your visit to Discovering Seville, Spain for Travel Photo Mondays, please visit the rest of the bloggers below to see more stunning places around the world this Monday.