Romantic getaways around the world
If you're looking for a romantic getaway, do you look for someplace warm with a gorgeous beach? Or maybe your idea of romance is a gorgeous villa in Venice? I've asked some travel blogger friends to share some romantic getaways to inspire you to think big and live those dreams like some of these experiences below. Some of these romantic getaways may not sound like your ideal getaways like some of the more obvious choices, but take a look at what the writers have to say about visiting these wonderful destinations below and you might just consider visiting many of these amazing destinations for a romantic getaway.
Are you ready for a romantic getaway around the world?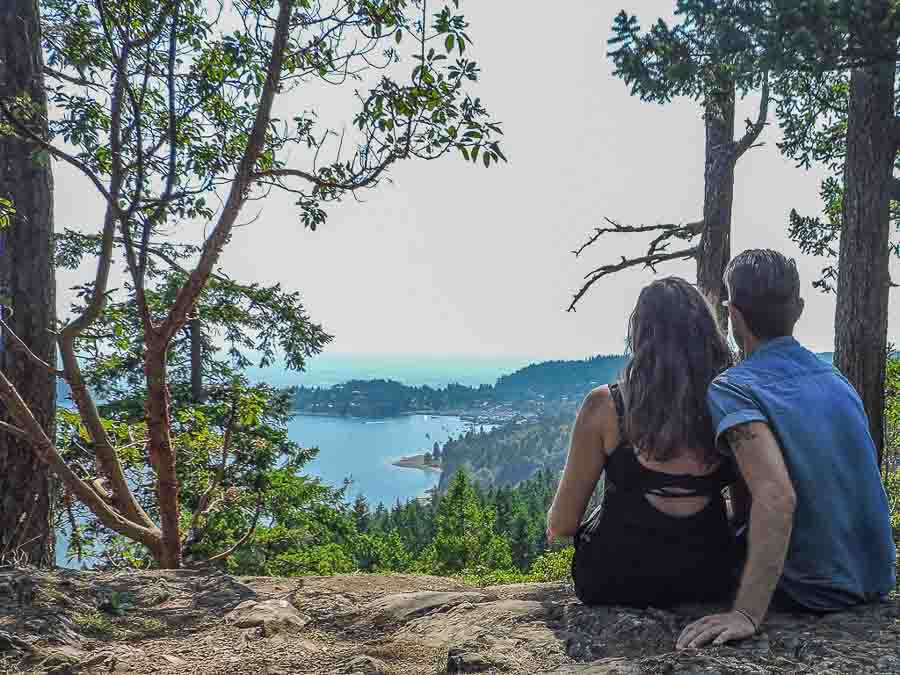 The Sunshine Coast, British Columbia
Innocently, first time visiting couples to Canada will head east to the honeymoon capital of the world, Niagara Falls or west to the sea walled city of Vancouver but what they don't know is that the most romantic destination in Canada actually lies a mere 40 – minute ferry ride away from Vancouver. The destination? The Sunshine Coast, BC.
The ferry stops at Gibsons, which is a small town with lots of restaurants, boats, hikes (Soames Hill), and a craft brewery (Persephone). Next up is the hippy Roberts Creek with its community mandala, stoned beach, yoga studio and bike trails. Sechelt inlet shouldn't be missed in summer, hire a paddleboard and swoop your way around the private inlet.
My favourite thing to do on the Sunshine Coast is lake swimming, and with ten swimming lakes in the Pender Harbour and Egmont District there isn't a shortage of opportunities for taking a dip. The sunsets during summer and winter are both worth a note adding to the Sunshine Coast's romantic vibes.
 Gemma and Craig with Two Scots Abroad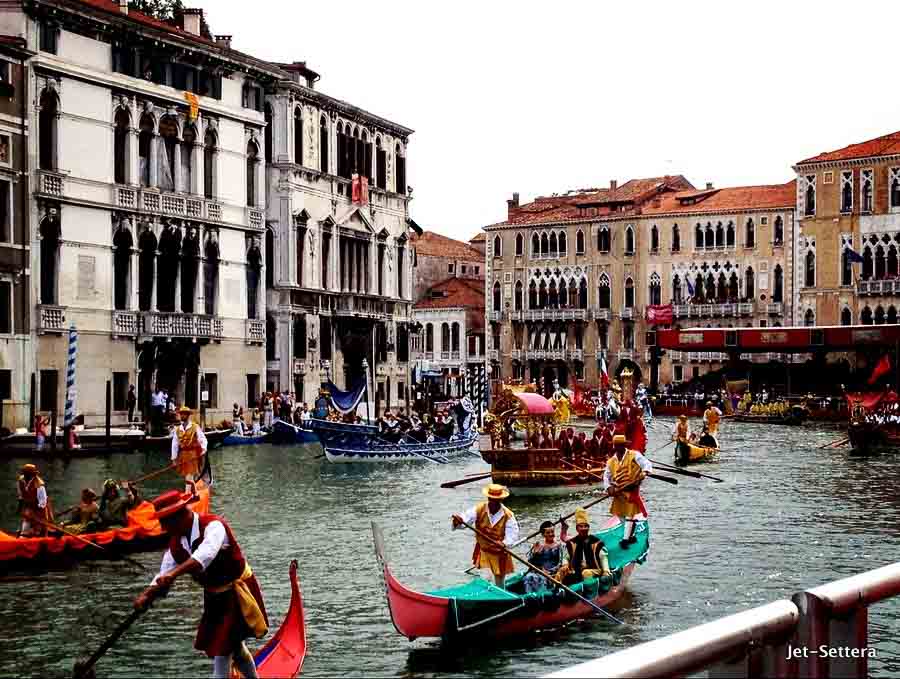 A romantic getaway to Venice
Venice is the most romantic destination in Europe. No wonder why George Clooney chose to get married here. The city was built on water and small gondolas and water taxis take the visitors around the tiny canals. The Grand Canal that flows through the city has many beautiful palazzi (palaces) along the river. Some of these palaces serve as luxury hotels today, such as the 6-star Amman Hotel, one of the most luxurious hotels in Europe.
Venice is especially enchanting during Carnival in February, when everyone on the streets is dressed up in medieval costumes. If you can't visit during Carnival, come for the regatta in September, when medieval gondolas are racing down the river and the participants are dressed up in beautiful costumes.
Venice is a romantic city with lots of great places, art museums, upscale hotels and some excellent restaurants. Romantic couples should also discover the nearby islands, Murano, Burano, Torcello. These islands are famous for glass blowing and lace products. 
Check out more of Barbara Wagner's post on things to do in Venice
San Francisco romance and more
Everyone does love San Francisco as a favorite city in the USA and this is because it really is a special city. Combining urban discoveries, amazing cuisine of the world, fun neighborhoods to explore to wonderful landscapes and easy access to nature, there's so many reasons to visit with your loved one for a romantic getaway. It's easy enough to find some activity or amusement to keep you busy and entertained, or you can also just wander around from your hotel and find something fascinating and a unique experience to have in the city.
I just love to visit some of my favorite haunts and check out what's new in the art, museum and gallery scene to get my fix of creative ideas in the city.
You can check out some more of Noel's post on quirky, fun and trendy in San Francisco here.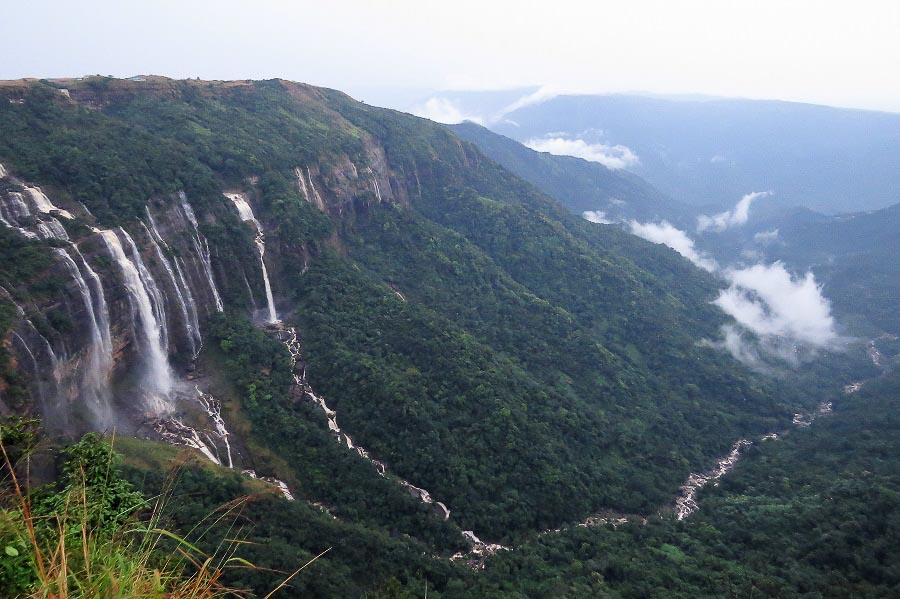 The lush hills of Cherrapunjee in India
Cherrapunjee is nestled in East Khasi Hills in the state of Meghalaya (the adobe of clouds) and is credited as being the wettest place on earth with the record for maximum rainfall in single calendar year.
With rains, clouds, waterfalls and lush green foliage, it gives out a romantic vibe and is flocked by couples from all over the country. I visited Cherrapunjee few months ago with my husband and we both loved it. From cozy homestays to lovely weather throughout the day, random rains and clouds inside your car, it made for such scenic views and romantic settings.
Jo at Wander with Jo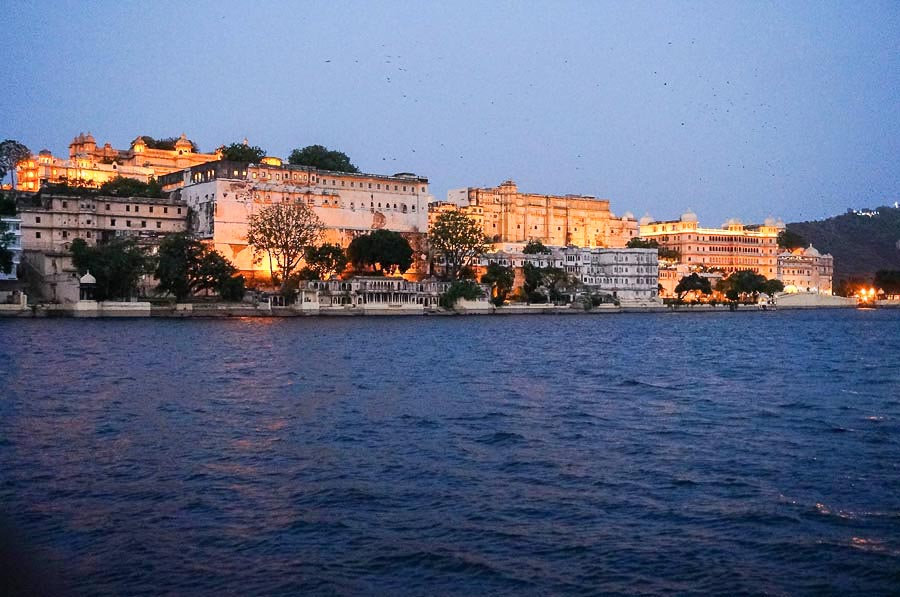 It's all about romance in Udaipur, India
"Udaipur also known as Venice of the East was once the capital of the Mewar Kingdom. It left the royal architecture as a heritage and a reminder of the glorious past of the region. This is a city where you want to get lost into its small charming streets with many waving scarves and textiles of the local shops. You will get influenced by the local relaxing lifestyle so not common for an Indian city. Udaipur is surrounded by the lakes and the Aravali range, that give a fairy-tale look to the city especially in the evenings. Due to its ambiance, this city was a setting of the many movies including one of the James Bond films.
Udaipur tunes your heart to romance and captures you with its exotic and seducing atmosphere. I would suggest staying minimum two days in the city, though 3-4 days will be a better idea.
Natalia with My Trip Hack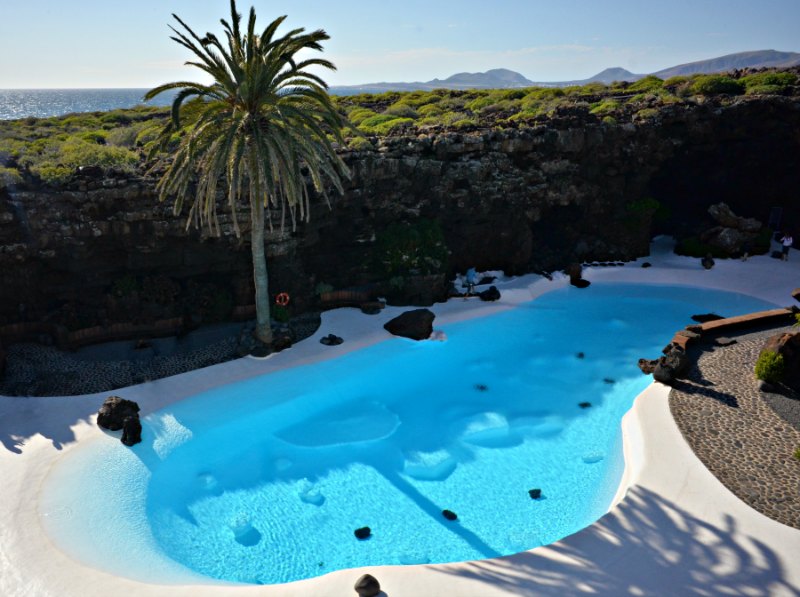 A getaway to Lanzarote, Canary Islands
Formed by waves, lava, and desert winds, the island of Lanzarote is certainly romantic, but a tricky place to categorize. Born from underwater volcanoes, Lanzarote and the rest of the Canary Island archipelago are Spanish territory, despite being closer to Marrakesh than Madrid. Red sand and black volcanic stone contrast vividly with cacti, grape vines, the azure sea, and bleach-white villages that cling to the hillsides. Elements of Iceland, Morocco and Spain give this island anomaly a mysterious air that's ripe for exploring, but a perennial influx of Europeans travelers means civilization is never far away. The coastline is dotted with tapas bars and bistros, while chartered boats wait for customers interested in a sunset cruise or a visit to La Graciosa, a nearby island where cars are banned.
We were with our children during our last visit, but found pockets of time for romantic jaunts all the same. While the kids took all-day surfing and scuba lessons, we drove past rugged coastlines to visit stylishly designed cafes built into mountaintops and inside lava tubes. Best of all, local vineyards use the island's unique volcanic terroir to produce a distinct white wine that's well worth a vineyard tour.
Jason Andrew Jenkins with An Epic Education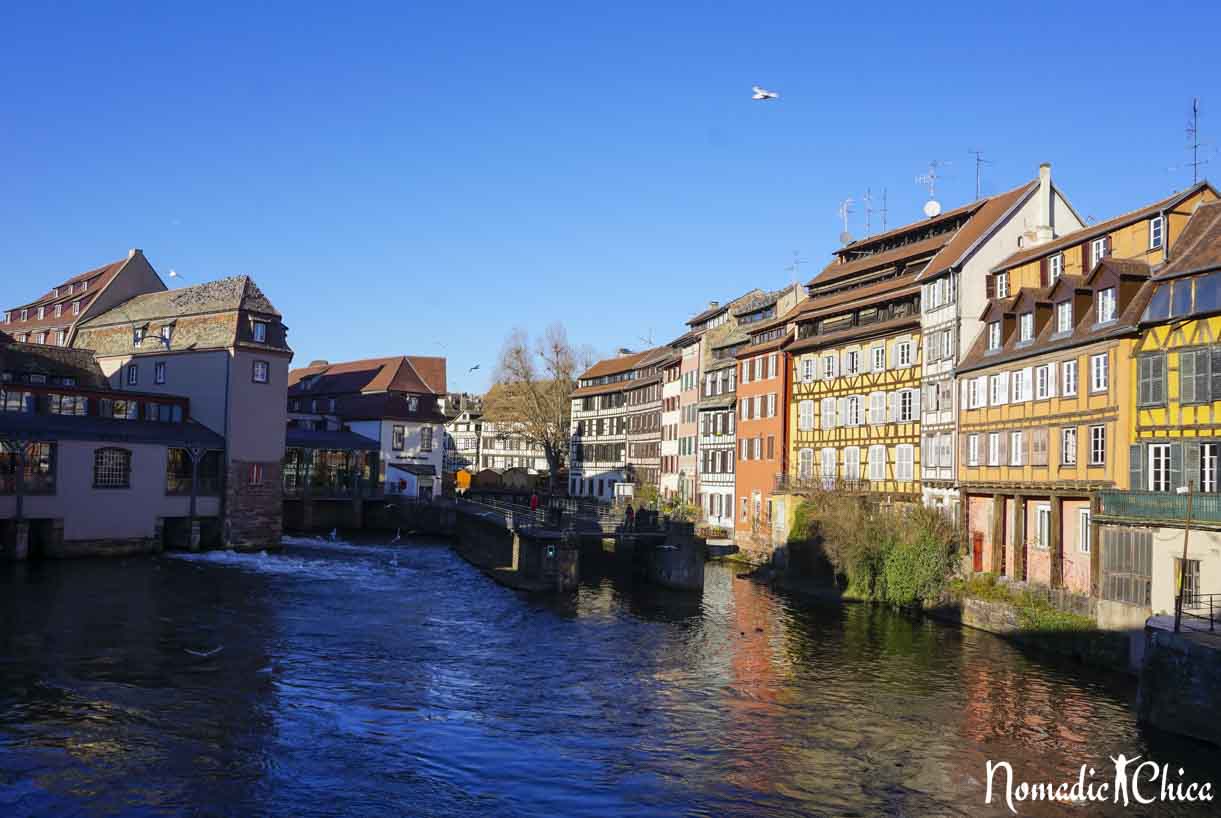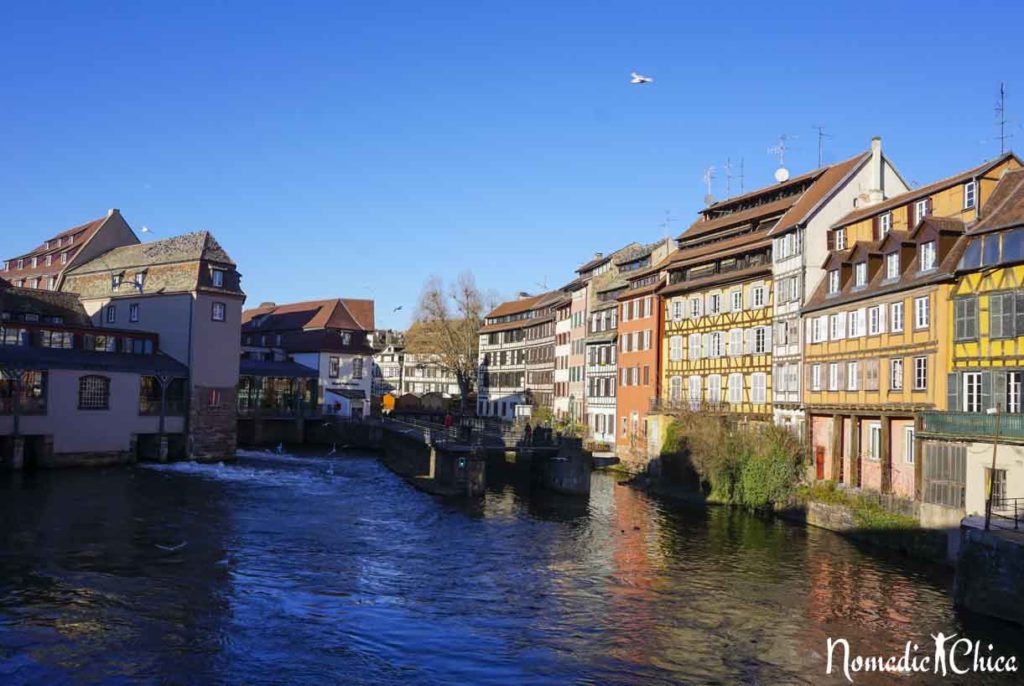 A getaway to Strasbourg, France
Walking in the cobbled streets of Strasbourg can be one of the most romantic journeys you can take in France. The whole city center has being designated as UNESCO World Heritage Site in 1988, and it's especially in this area where the most beautiful and unique area of the city.
It's in this area, called Little France where I love to spend my time the most. Walking through the old streets with beautiful views near the river, making a few stops at one of the lovely small butcheries and coffee shops. The city is vibrant and full of interesting places to visit as museums, palaces, a gorgeous cathedral, and parks to visit walking or biking, and the hotels and restaurants offer include good quality.
If you love Christmas, plan your romantic getaway in Strasbourg in December and you will enjoy one of the best Christmas Markets in Europe. Last year it was named the second best in Europe, and the city center was closed for cars, so it was looking even more pretty than usual.
More on Gloria Apara's post: Strasbourg Christmas markets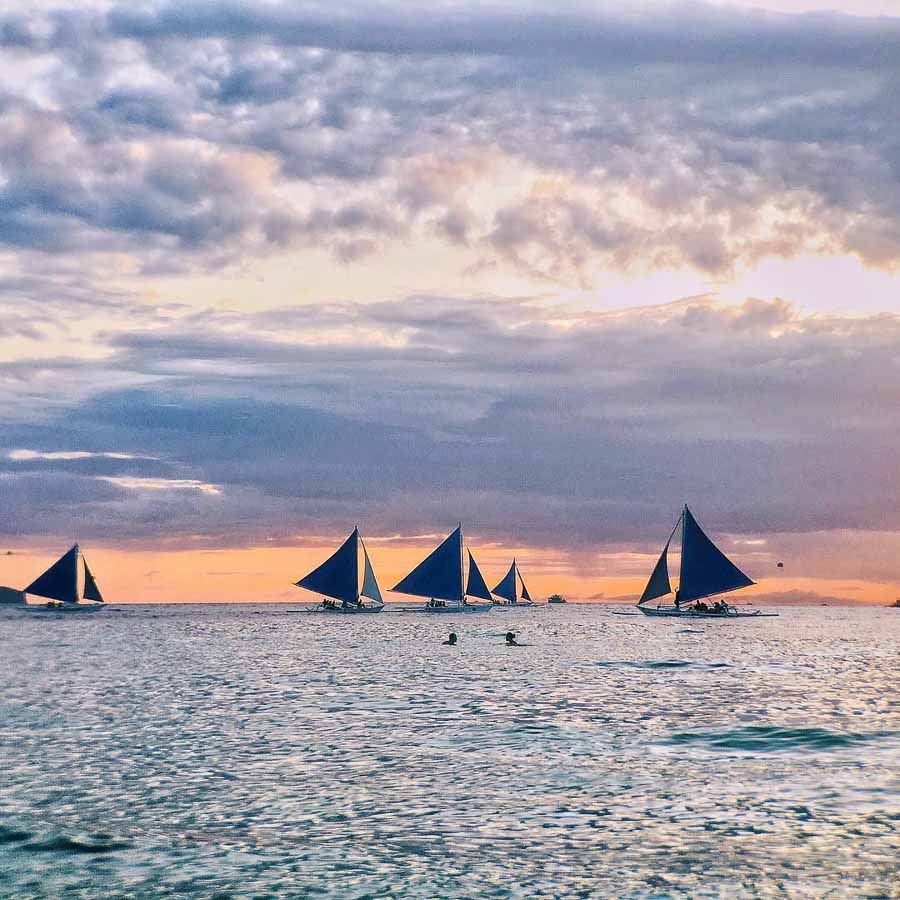 An island romance in Boracay, Philippines
One of our most romantic getaway trip was surprisingly in Boracay, Philippines. Though some people may argue that Boracay is quite touristic, you can't dismiss the island is naturally beautiful, with crystalline blue waters, very nice island hops, and water activities that can easily fit everyone's adventurous lifestyles. You can snorkel, dive, sail and kite-fly! You can visit two different beaches to witness the island's incredible sunrise and sunset views. We definitely made sure we see both every single day that we are staying in the island – watching the island as it wakes up, and watching the sunset, while everyone prepares for a party at night. We also had amazing dinner under the stars, with delicious food, surrounded by music, palm trees, and the refreshing breeze of the seaside – a trip definitely worth your while!
Ruben Arribas & Rachel Pregunta with Gamin Traveler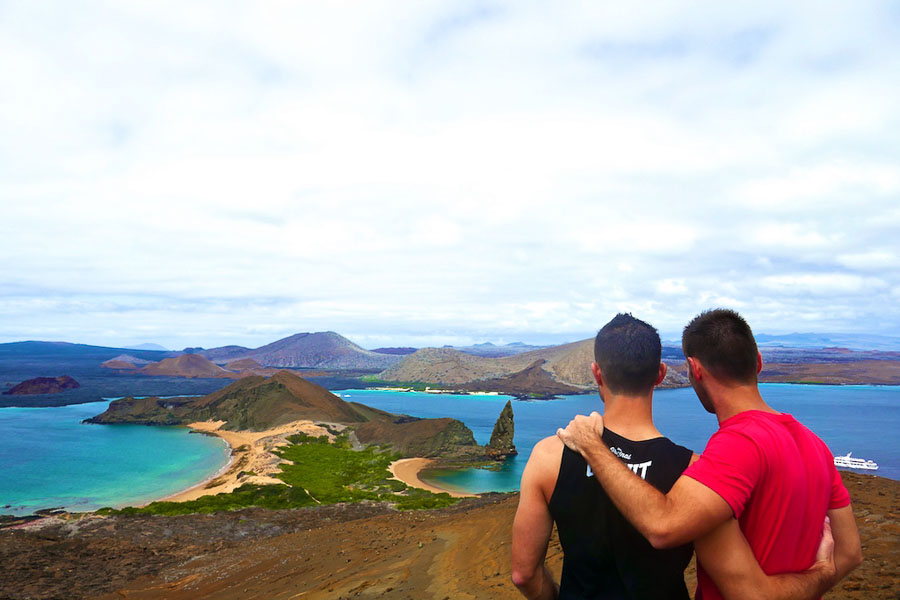 Romantic escape to the Galapagos
Our recent trip to the Galapagos Islands has been our favorite getaway, a life time experience and bucket list item we'll never forget. This is one of the few places in the world where you get so close to the wildlife because they are blazé to humans. You'll be so spoilt, no other safari will be the same again.
Most island hopping cruises in the Galapagos focus on either the West islands or the East. The main difference between the two is the Western islands are younger and larger because they have witnessed volcanic eruptions more recently. As such they have a more volatile environment, but with stunning instagrammable landscapes. The Eastern Islands are older, so have had more time to develop vegetation, making them greener, attracting more wildlife.
Each island has something different to offer, whether it's bird watching, volcano landscapes, sea lions, flamingos or giant tortoises. Every day involved hours of treks through each island – intense but well worth it. Our highlight was on Española Island, where we got to hang out with the sea lions and practice a few yoga moves with them.
Check out more of the Nomadic Boys luxury cruise here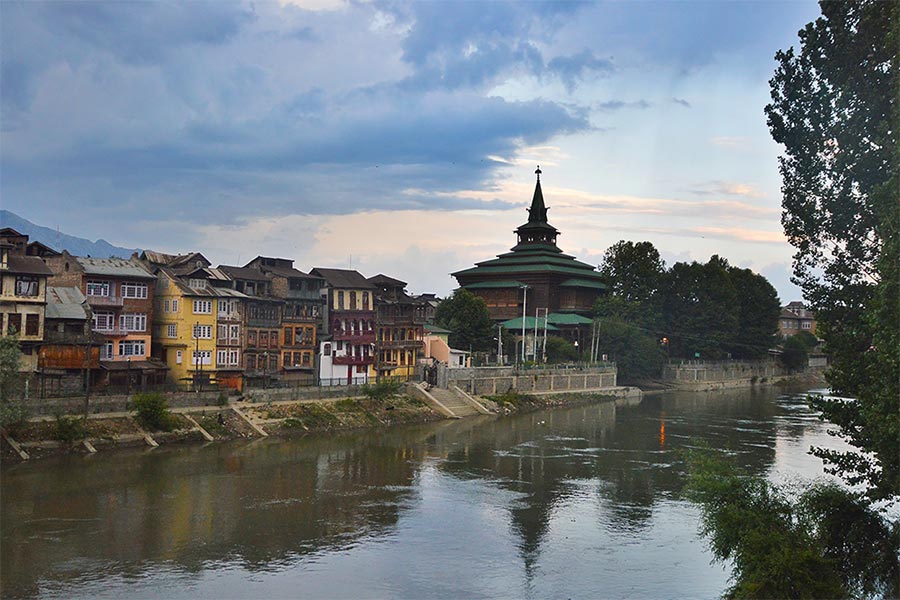 Honeymoon getaway to Srinagar in India
"Also known as the city of seven bridges, Srinagar is located at the heart of Kashmir valley in northern India, and is the epitome of beauty, grace and romance in the country. Take a walk in the Mughal gardens like Nishat Bagh, Shalimar Bagh or Chashmashahi garden which dot the city, or take a ride in a shikara (small declared wooden boats) and watch the sun go down, each experience is unique and unabashedly romantic.
 However, nothing can be more romantic than staying in a century old wooden Houseboats which were built during the British era and are now converted into private and luxurious hotels. And if you want to take break from the city, Srinagar is a perfect gateway to the secluded mountain towns like Gulmarg, Pahalgam and Sonemarg."
 Check out more Siddhartha Joshi's honeymoon destinations here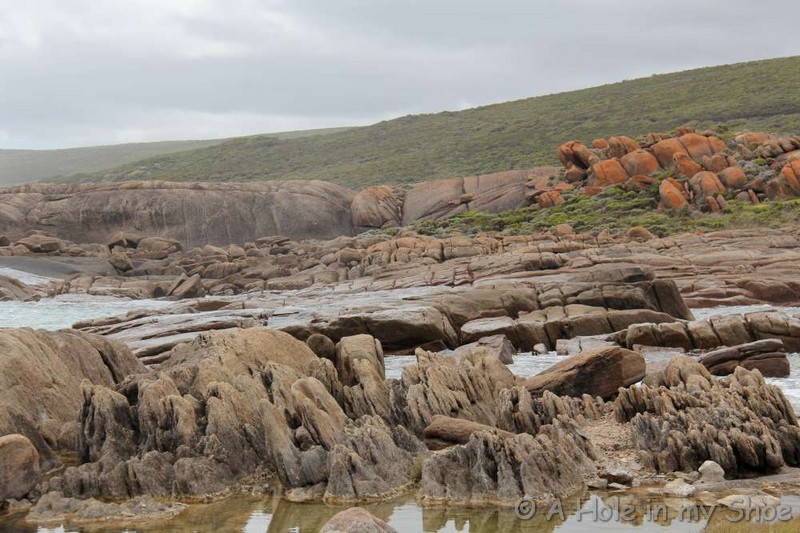 Margaret River getaway in Western Australia
Nestled in the South-West corner of Western Australia, three hours from Perth, is Margaret River. Famous for award winning wines and gourmet foods, this area has all the ingredients for a romantic getaway.
Margaret River's stunning coastline and tranquil waters in the many secluded bays, is the perfect place to enjoy a spectacular sunset with the one you love. Or the splendor in a natural bushland cottage, watching the rising mist on an early winters' morning as a warming log fire burns.
The area is very diverse, with dramatic cliffs, calm turquoise waters, natural beauty and fresh coastal air. What more would you need for the perfect introduction for a little romance? Margaret River is ideal for couples to enjoy canoeing, kayaking or paddle-boarding at the many pristine beaches or exploring underground caves. Nearby Boronup Forest is perfect for a leisurely stroll among the breathtaking beauty of majestic karri trees.
You are spoilt for choice of first-class dining, perfectly matched with the best wines the region has to offer. From picnicking on a gourmet hamper, eating out in one of the vineyard's finest restaurants or a meal freshly cooked by an in-house personal chef. At the end of the day relax in your spa retreat enjoying local sparkling wine and mouth-watering chocolates. Blessed with cool, crisp winters and cooling sea breezes in summer, this is our ideal location for a romantic getaway at any time of the year.Lyn and Steve Baker of A hole in my shoe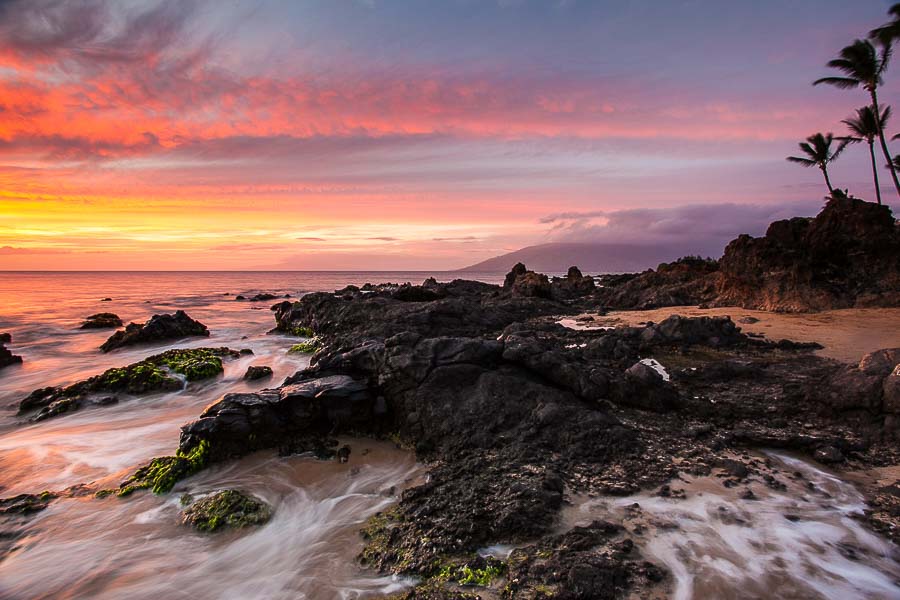 Choose Hawaii as a romantic destination
 Hawaii is the quintessential romantic destination for many American couples and non-Americans alike. It's not unusual for couples to choose the tropical islands for a destination wedding or a honeymoon after their nuptials. 
Tropical paradises are often romantic destinations, but Hawaii is more than just a pretty place with a warm climate. For me, it's the fragrant frangipani that wafts through the air. It's the fascinating culture and captivating music. It's the palpable laid back attitude of the people, which is inevitably contagious. Every island exhibits these characteristic charms that I haven't experienced anywhere else in the world. Sharing such a special place with your partner is a magical experience, and that feeling stays with you long after you return home.
Tracie Howe with Tracie Travels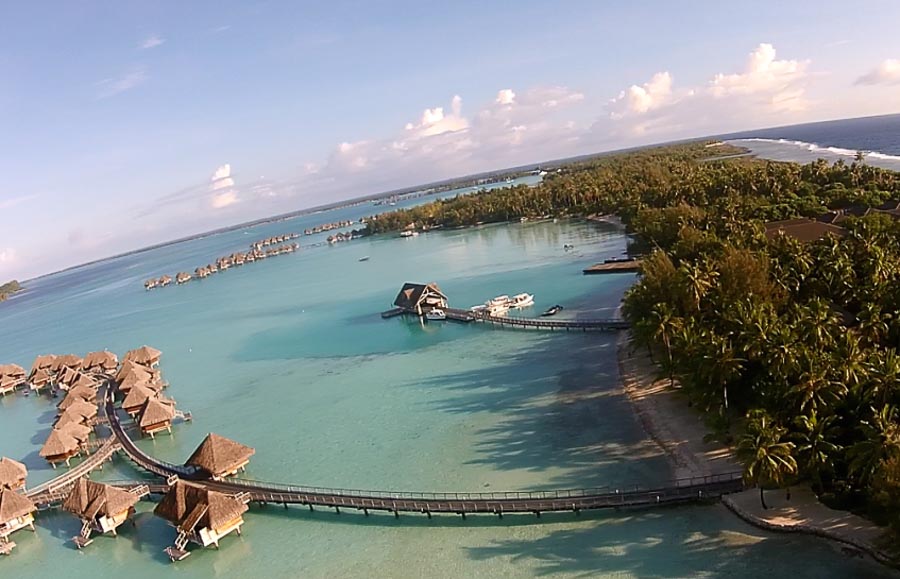 Bora Bora for your honeymoon destination
" Nothing says romance like an idyllic and remote island in the South Pacific, or so do the visitors to Bora Bora 90% of which are on their honeymoon. But who can blame them. The island has a shallow turquoise lagoon, a photogenic high mountain with permanent mystical low clouds, take mantas and sharks to swim with and countless luxury resort to pamper and spoil."
Check out more of Mar Pages honeymoon in Bora Bora here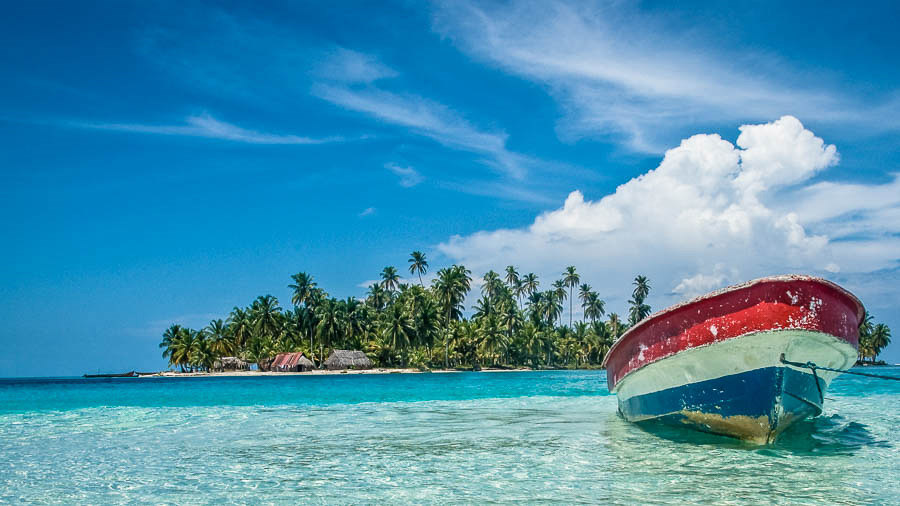 Getaway adventure to the San Blas Islands
The San Blas Islands in Panama aren't your normal romantic fly-and-flop holiday, but rather a place that will get you out of your comfort zone.
Getting to the islands requires a sense of adventure. First, you're sent on a jeep ride through part of the world's most dangerous jungle, the Darien Gap, to a makeshift dock. Here, you'll rent your own island off an indigenous Kuna who will then whisk you away to your private 4 x 4 slice of paradise.
With no Internet, no TV, no neighbors, and nothing but a couple of hammocks and a straw hut, this is the perfect place to dedicate time to each other. Spend your days indulging in uninterrupted hand-holding, listening only to the hypnotic sound of lapping waves. As the sun goes down, snuggle up and marvel in silence at how the sky bursts into fire before your eyes, exploding into a million different shades of orange and red.
Liam Alford with Ruck Sack Rumblings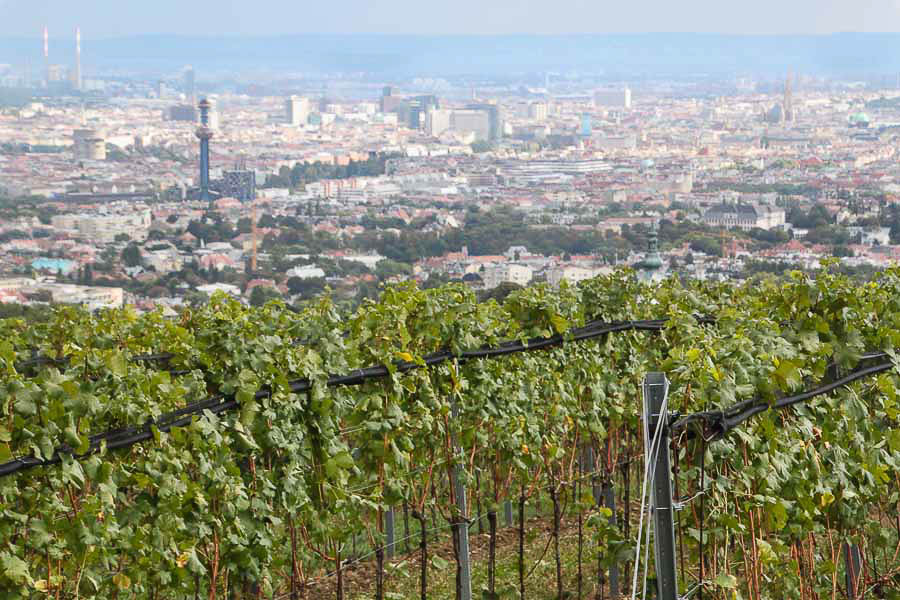 Wine tasting  and romance in Vienna, Austria
Vienna is a romance seekers paradise. Not only will you find beautiful historic hotels, luxurious spas and plenty of cozy candlelit restaurants; but you'll also find plenty of art museums and botanical gardens. Additionally, Vienna is home to over a thousand acres of vineyards. In fact, Vienna is the only capital city home to world-class vineyards. You and your partner can spend a day strolling from heurige (winery) to heurige sampling wine, cheese and farm to table meals while taking in the stunning Viennese countryside. With ample public transportation available, you can let someone else do the driving and soak in a relaxed day at the wineries with your partner.
Matt & Alana | Great Big Globe check their post on Vienna and wine tasting here
 
Exploring El Nido in the Philippines
El Nido is the perfect romantic getaway for anyone that wants a remote paradise.  It was listed as the #1 beach in the world by CNTraveler and holds up to that lofty reputation.  El Nido has countless beaches lined with beautiful limestone cliffs throughout this Filipino Paradise and you can easily enjoy a day or 2 of island hopping with 4 different tours to choose from.  Alternatively you can book a speed boat for a private tour to explore secret beaches, snorkel with exotic fish, soak in the sun and kayak through aquamarine lagoons.
If you prefer to stay on the mainland motor bikes provide the perfect way for a couple to escape to places like Nakpan Beach and other waterfalls.  You can rent paddleboards or kayaks and explore the shallows of Corong Corong Beach or head to  Las Cabanas for the best sunsets!  We stayed at Green Views on Corong Corong Beach and enjoyed a gorgeous beach view for breakfast while booking all our tours from locals on the beach right in front of the hotel. Whatever you decide to do in El Nido you are sure to love it!
Mike Still from Live Travel Teach
 
Discovering romance in Rome
Intimate piazzas, cobble stone alleys, picturesque cafés and a striking mix of ancient and modern combine to make Rome a city that exudes romance and one where even a stroll through the quaint streets is sure to make hearts flutter.
A truly romantic day in Rome begins with an afternoon stroll through the gardens of Villa Borghese, the city's largest park, stopping to rent a boat and row across its idyllic lake navigating the resident ducks along the way. Romantic landmarks are plentiful in the Eternal City: buskers bring an air of romance to the Spanish Steps and tossing a coin while making a wish at the ever beautiful Trevi Fountain is magical day or night. By evening, grab a seat outside one of the many cafes and restaurants surrounding Piazza della Rotonda to enjoy dinner and drinks under the shadow of the Pantheon while horses and carts transport sightseers through the Piazza and delicate notes from violin strings add to the atmosphere. As darkness approaches, make the short walk to the Grand Hotel De La Minerve and take the elevator to Le Cupole, its rooftop bar, for the most romantic finale of them all:  cocktails overlooking the incredible Rome skyline as the sun sets over a day in the city.
Elaine & David with The Whole World is a Playground  
 
Romantic getaway to Bali
When it comes to romantic getaways the first place on my mind is the island of gods, Bali. A place where you can have candlelit dinners by the beach, picnic in the mountains with fabulous views or hang out at hidden untouched beaches. Going for a horse ride along the beach at sunset or make silver jewelery together, there are really so many amazing romantic things to do in Bali. What you definitely cannot miss though is a dinner at Jimbaran beach where your feet are bare touching the sand while you feast on fresh seafood and watch the spectacular sunset.
Carolin Pilligrath at Breathing travel, check out more of her romantic things to do in Bali.
 
Romance in Negril, Jamaica
Negril, Jamaica is an ideal romantic getaway destination. From the moment you step off the plane at the airport, someone is on-hand to cater to your needs, including leaving you alone. While at your small resort or vacation cottage, you can choose to dine or drink with other couples, alone in several nooks, or in your room. Launch kayaks or snorkel in the quiet cove, find a comfortable hammock or lounge spot, or have some adventure and jump off the cliffs (varying heights). For the ultimate romantic experience, arrange to have dinner in a private cave.
Charles McCool with McCool Travel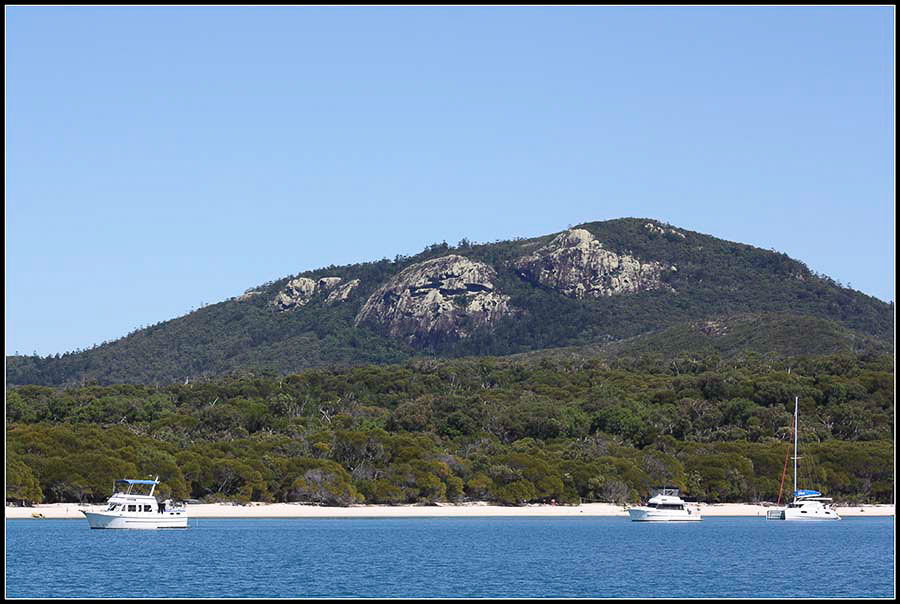 Getaway to Whitsunday Islands in Australia
Whitsundays is undoubtedly the most romantic places I have ever visited. Whitsundays Islands consists of 74 islands and is in between the coast of Queensland, Australia and Great Barrier Reef. Most of these islands are uninhabited. The islands boast themselves with dense forests and white sand beaches.
The Whiteheaven beach is the most popular beach in the Whitsunday Island. The beach is 7 kilometers stretch and is the most photographed beach in the world. It is accessible only by boat from the mainland Australia. Picture a beach with crystal clear blue water, bright white sand, mountains at the background and the cool breeze from the ocean? This is what Whiteheaven beach offers and I can vouch that nothing can be more romantic than this.
Raksha Prasad with Solo Passport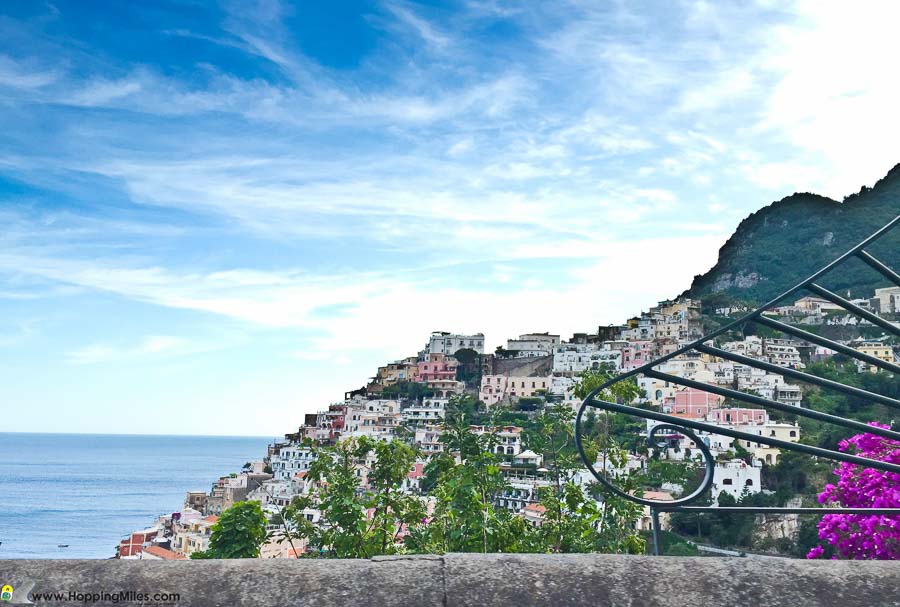 The romantic Amalfi Coast in Italy
Amalfi Coast is a 50 km stretch of winding roads that span several towns stacked up high in the mountains dwindling down into the deep blue Mediterranean Sea shining as if diamonds are scattered across it. The sweet smell of terraced citrus groves float around in the air. We walked hand in hand by the road that curves at every turn with craggy cliffs that scale high at one side and an ocean with a sheer drop on the other. Everywhere we turn, we could find colorful flowers tumbling out from houses, restaurants, guest houses, even from the walls across the road!
The best part was when we drove this stretch exploring every little town that came in the way! Stopping by the designated lay-bys, sometimes clicking photographs, sometimes buying locally grown cherries, sometimes just to sink it all in. Such is the beauty of this place!
Ashwini Neetan with Hopping Miles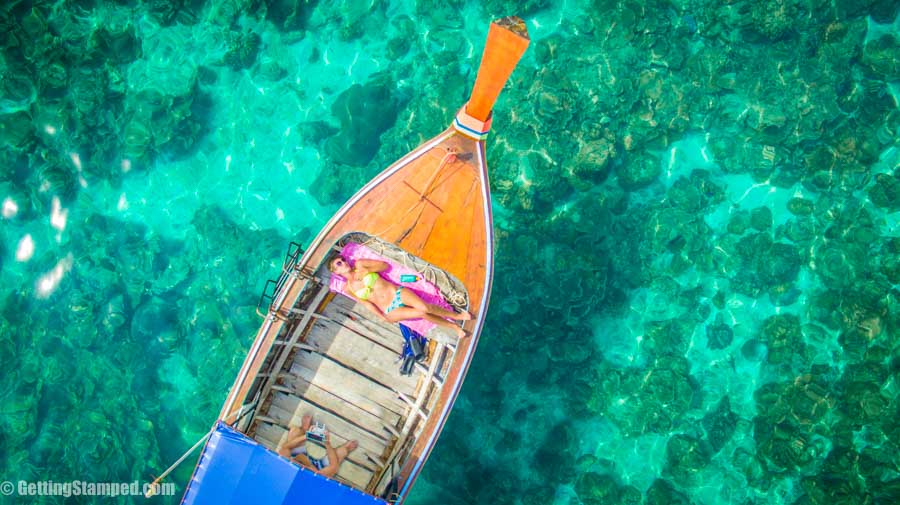 Getaway to Koh Lipe, Thailand 
My husband Adam and I have spent the last 8 years traveling during Valentines day and we always opt to be on the beach. Our favorite romantic getaway is on the island of Koh Lipe in southern Thailand. We love waking up in a beach bungalow just steps from the ocean and going to bed hearing the waves crashing outside. During the day we indulge in as many couples massages as possible, it's hard to pass up when they are under $10 an hour. Our favorite thing to do is rent a private long tail boat and go on a Thailand island hopping adventure.
There are so many gorgeous nearby islands with deserted beaches and epic snorkeling. At the end of another day in paradise we head to Sunset Beach for $3 mojitos to watch the sunset. Koh Lipe will always be a special place to us and one we can't wait to return to.
Hannah and Adam of Getting Stamped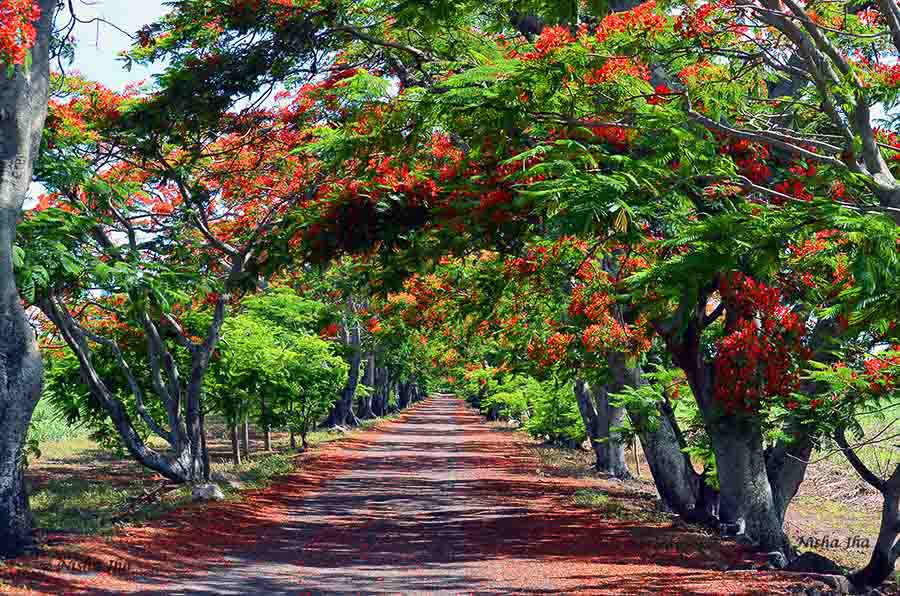 Romantic Mauritius
When I think of a romantic place where I can see romance in the air, Mauritius comes first to my mind. Mauritius is that one country you can immediately fall in love with, even before landing. I have not seen any country where majority of people alighting from airplane is of couples. It gives an impression that they are on a group honeymoon!
Mauritius is a beautiful island country, known for its white beaches and pristine blue waters. One can go for several water activities both over and underwater like sea-karting, surfing, kayaking, scuba diving, snorkelling, sea-walk, Glass Bottom boat trip, the Semi or full Underwater Submarine to name a few. Being part of Africa, it has a lovely fusion of culture and food. Don't miss the native palm heart salad. People speak French, English among other local languages. They are friendly and helpful.
A quiet long walk or enjoying the wildlife, the choice is yours. Also, some history to learn about. If you miss the crowd, attend a local festival. Shopping is an integral part of any vacation so explore the local markets like Grand Baie market, Le Caudan waterfront. People visit this country for warm hospitality, good food and good vacation comprising of several activities.
Nisha Jha with http://www.lemonicks.com/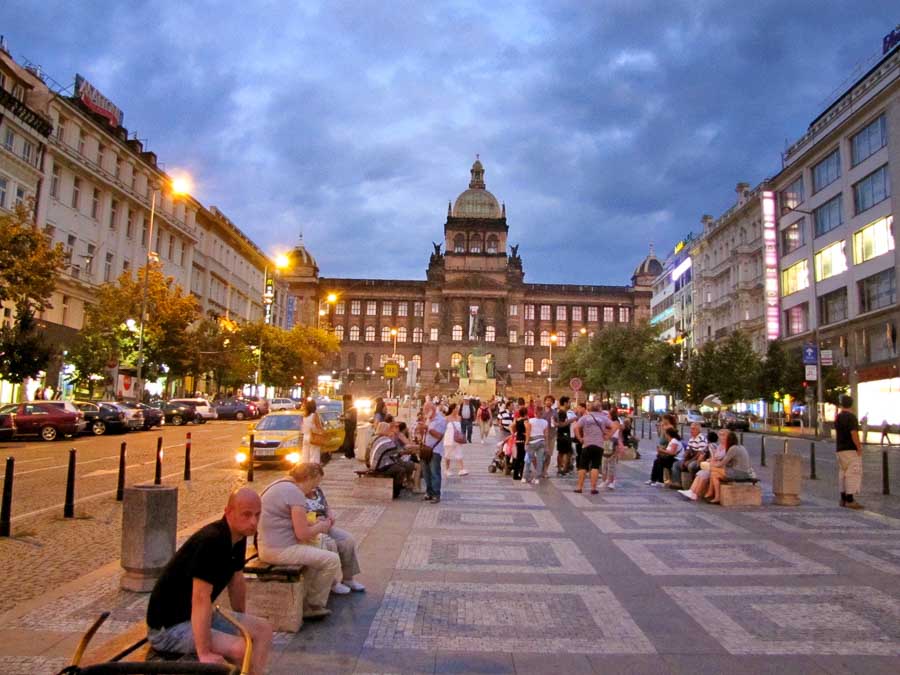 Romance in Prague
Prague is one of the most romantic cities in Europe and for good reason. Cobbled alleyways for stolen kisses and getting lost, restaurants in hidden corners with fantastic views of the river and the castle and great food and lovely gardens for long walks and silent talks. Our favourite options would be Charles Bridge which unfortunately is quite popular among lovebirds and tourists alike. Head over to Art Noveau if you fancy a romantic meal with an artsy décor or perhaps the Marina Ristorante with lovely views to give you company (don't miss their pannacotta).
If you feel at ease with nature, Střelecký ostrov provides the setting for a date night and allows you to enjoy Prague's lights in the evening while Petřínské Sady pushes you to hold hands and walk around aimlessly or maybe skip the exercise and sit under the shade of a tree for some privacy.
If you like being around people, shop around and have a quiet bite on the streets, the Old Town Square is the heart of the city and does not disappoint. Prague does not lack for romance, just don't forget to bring along your partner for the trip. If you have some time and want to check out the city sites, you might like this Prague Guide we've created.
We are Rishabh & Nirali at Gypsycouple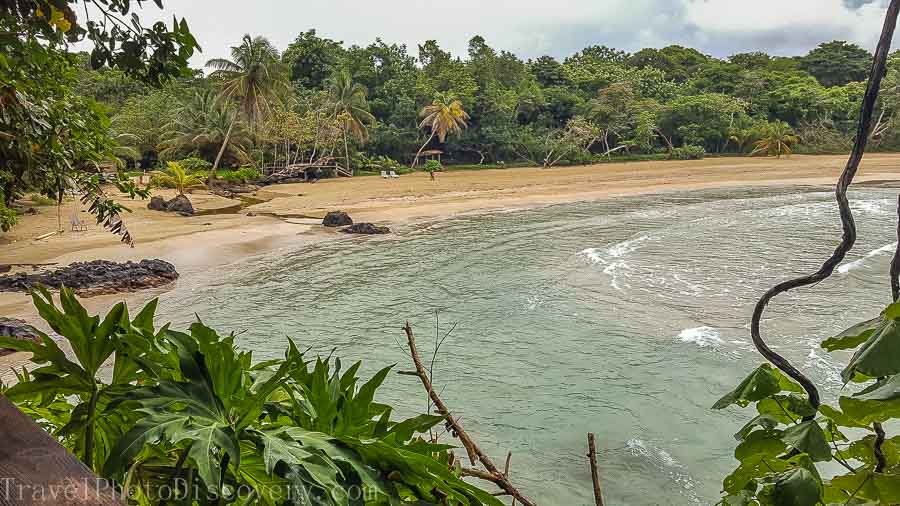 Unplug and romance in Bocas del Toro, Panama
A stay in a chocolate farm on a quiet island in Bocas del Toro is the perfect place to indulge in great food, amazing beaches and nature, not to mention the wonderful chocolate sensations you'll be getting from this farm to table getaway in Bastimentos. La Lomas is the perfect spot to enjoy a romantic getaway to explore the many islands in Bocas del Toro and enjoyed the Caribbean lifestyle and weather. You can walk around this quiet little island or rent a boat and driver to take you cruising to other gorgeous destinations to snorkel, have a picnic on the beach or just explore at your own leisure and time. This is the perfect place to be isolated and yet indulge with the best of farm to table and other luxury appointments.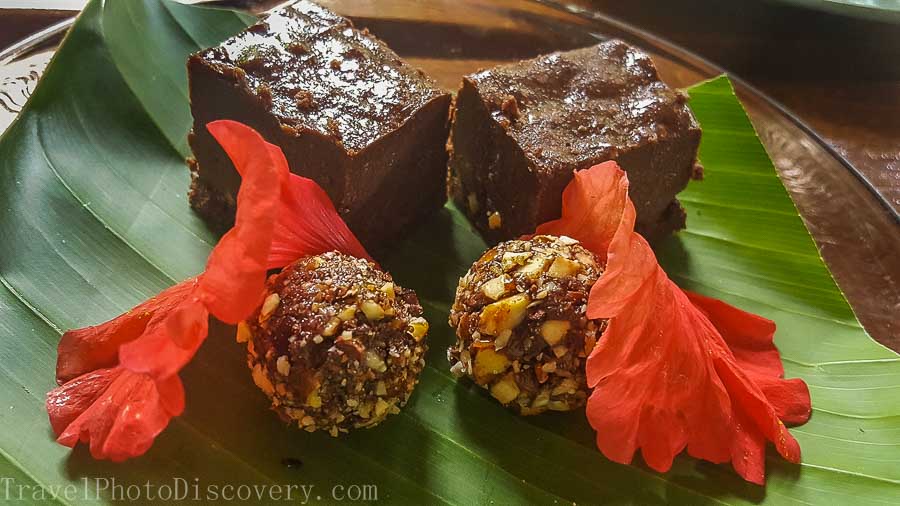 Hand made chocolates from the chocolate farm at La Loma
Check out more of my eco visit to the island of Bastimentos  and the La Loma chocolate plantation here for more images and details of my visit to Bocas del Toro in Panama.
This post is written in collaboration with our Travel Buzz Media colleagues. Check out the entire roster of TBM recommendations:
Betsy and Pete Weubker show us their top 5 romantic getaways worldwide: http://passingthru.com/2017/01/top-5-romantic-getaways-worldwide/
Suzanne Fluhr shares here romantic escapes: http://www.boomeresque.com/romantic-escapes/
Kerwin McKenzie of Pass Rider has recommendations for adventurous romantics: 5 Romantic Adventures for 2017
Mary Jo Mazanares shared her recommendations for a romantic getaway: http://www.travelingwithmj.com/2017/01/recommendations-for-a-romantic-getaway/
Thanks for visiting today and checking out this post on Romantic getaways around the world, hopefully this will inspire you to visit any of these romantic getaways from around the world . If you enjoyed the images and post, could you please share it with any of the social media buttons located around the post.
If you like what you see, come and check out my other social media channels for more updates, including Instagram, Pinterest and Twitter