Where are the quirky, fun and trendy places to explore in San Francisco?
There are so many fun things to do in San Francisco for all age groups and interests covering everything imaginable: unlimited dining options, diverse ethnic neighborhoods and shopping, urban adventure and recreational pursuits, history and architectural walks, fine arts and culture – the list is endless of San Francisco attractions.  Along with the popular San Francisco tourist spots and activities covering the gamut of attractions, there are many quirky, fun, trendy hangouts and unique places to explore in San Francisco –  even fussy locals (or people in the know) like to enjoy and hang out in many of these cool places. Check out these 20 quirky, fun and trendy places to explore in San Francisco and you will really enjoy and live like a local in this amazing city.

What places to go in San Francisco are quirky and fun?
A city that doesn't take itself so seriously with interesting neighborhoods, cool ethnic districts like Chinatown, Japan Town and the Mission, you'll find so many of the trendy and cool things to do in San Francisco and exploring the neighborhoods and popular attractions. San Francisco also has some fascinating and arty areas and places with unique views . It's always an adventure to discover the many different parts that aren't just the typical tourist attractions in San Francisco. Take the time to explore these fun things to do in San Francisco below and you'll get inspired visiting these non touristy attractions and areas of the city to explore now.
1) Walking on both San Francisco bridges is cool and fun
One of the fun San Francisco attractions is to walk the entire distance of the Golden Gate Bridge and seeing beautiful vistas of the city and entire bay from both sides of the bridge. Also just completed – the East Bay extension of the San Francisco Bay Bridge will include walking or bike paths all the way to Treasure Island. The new expansion is now open to bikers and walkers on marked paths from the East Bay extension, to find out more information visit their website here. I also love to walk the Golden Gate bridge and enjoy the details and history of the bridge, you can check out a recent post I did on the bridge here.
2) Off the Grid trendy foodie gatherings in San Francisco are fun to do with locals
It's a party all around San Francisco and food truck venues and events are popular all around the city. Off the Grid events host gatherings at different areas around the city on certain days (mostly lunch time frames). Over 32 trendy food trucks participate and form a week(end) party bash with music and entertainment along with some pretty tasty international food offerings done with creative bites or full meals. You get to sample everything from tasty pork buns, chocolate tacos to crème brulee carts along with on-site brewery and bar service serving the up a thirsty public. Check this website here for more details and places happening around the city and times
3) Natural coastlines and trails in the wild and natural areas of the city
When you visit San Francisco take some time to explore the miles of natural coastlines and trails connecting Ocean beach through to Lands End and continuing to the Golden Gate bridge. This extends all the way to Crissy fields in the Marina district. The entire coastal range of the Golden Gate National Recreational Area is open for hiking and exploring nature, the coastline and beaches within the city.
Whether you walk around the Cliff House and Sutro Baths below, or hike through the trail head along Lands End, the views are pretty amazing and seeing nature in the city is a pretty cool experience in spite of being in a dense urban area. For more information about the area and places to visit check out the Golden Gate National Recreation Area website here. I love exploring this area every time I'm visiting San Francisco, You can check out a recent post I did of the Baker and China Beach areas here.
4) Visiting a trendy and delicious food in the fun Mission/Valencia district
One of the best places to visit in San Francisco that is fun and always changing is the Mission and Valencia district. Fashionistas, foodie and locavore people and the typical coffee crowd hang out in the every neighborhood in the city – one of the most popular and continually expanding sightseeing venues for those who love cool neighborhood is to visit the Valencia street thoroughfare from 13th street to Caesar Chavez Blvd.
Both sides of Valencia street are lined with the coolest fashion, design, food, café/coffee culture and mix of bizarre and cool shops catering to trendy and young audiences. You will find a lot of quirky shops including Paxton Gate at 824 Valencia – it's an eclectic shop filled with taxidermy, carved bone, petrified wood and fossils and odd-looking and exotic plants for those who have a taste for the unusual and not boring. I recently took a food walking tour around the Mission/Valencia area and it was fantastic! You can check out the food highlights from the Mission food tour here.
5)  Amazing views from San Francisco hilltops and other cool hangouts
One of the fun things to do in San Francisco is to find a hilltop anywhere in the city and you will get some pretty far out views. This includes popular tourist spots like Twin Peaks and Diamond Heights. Also consider visiting local favorite spots like Corona Heights, Delores Park or Bernal Heights in the Mission district. Take a drive or walk up to any of these hilltops and bring a picnic and you'll be amazed with the magnificent panoramic views of the entire city. Hint : come up during sunrise or sunset and you will rewarded with a colorful show during this timeframe. Check out this recent post I did on places to take pictures of the best views in San Francisco here.
6) Visit the Exploratorium with cool views of the Bay Area
A real must do in San Francisco institution is to visit the Exploratorium along the Embarcadero.The new location of the Exploratorium at the Embarcadero on Pier 15 has made this facility more accessible with easy public transportation. Amazing new exhibits and gorgeous views of the bay are worth making the visit with your children or even for adults. For more information take a look at their website here. This is definitely the play to go with children and enjoy the facility and the great bay views.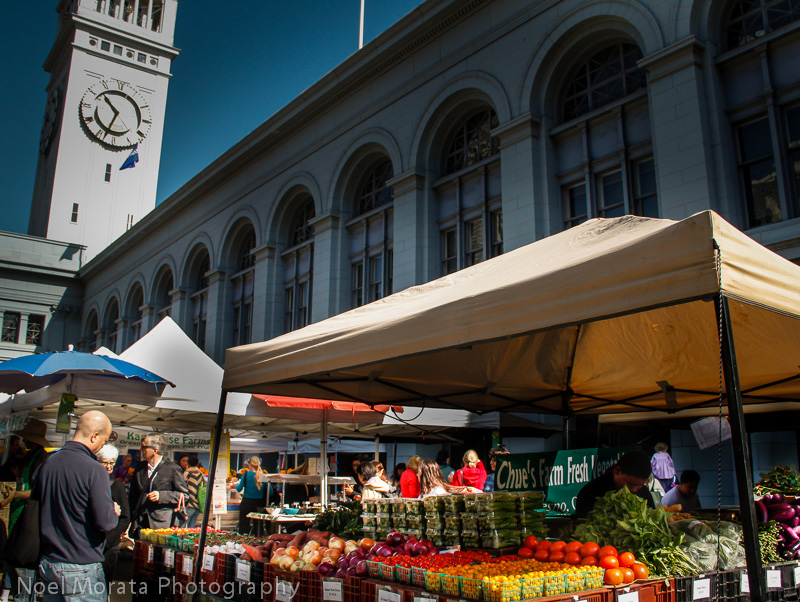 7) Visit the Weekly organic certified farmers markets at the Embarcadero Ferry Terminal
A cool and popular San Francisco activity, the weekly Wednesday and Saturday market are a big draw for locals to buy some of the best quality and ripe produce, finished goods and prepared foods. Make sure to also visit the Embarcadero Ferry Plaza for some more amazing foodie/locavore delights along with gourmet finds, amazing restaurants and gorgeous views of the waterfront and the Bay Bridge. I always love coming back to the Embarcadero when I'm in the city its one of my favorite attractions in San Francisco to visit, check out the markets and enjoy a nice meal at one of the restaurants inside.
Please check out my story on this wonderful and popular foodie spot in San Francisco here.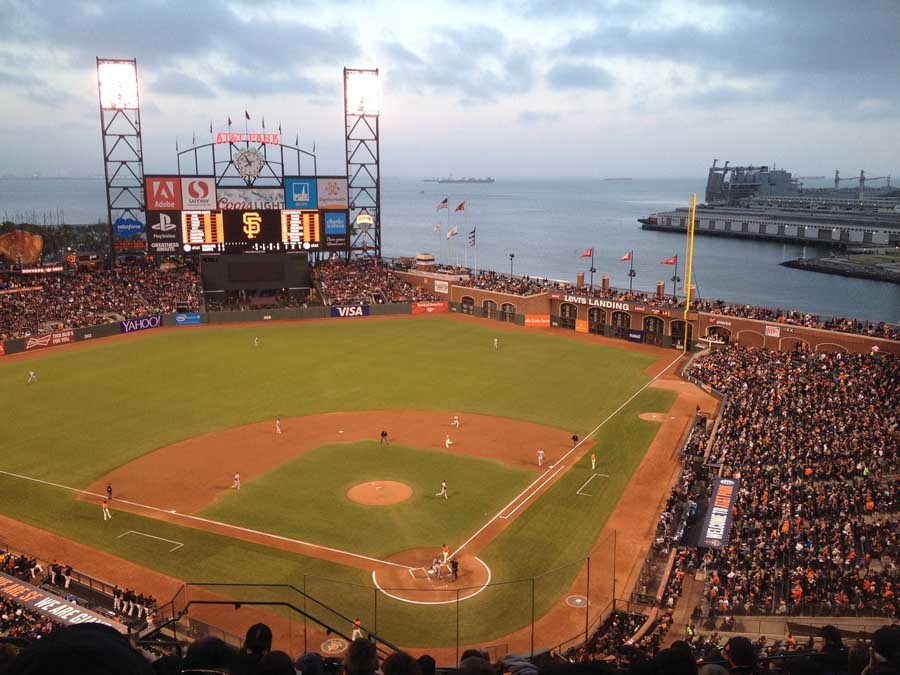 8) This is the Coolest San Francisco Ball Park
One of the fun things to do in San Francisco is the San Francisco Ball Park. The new downtown baseball stadium is pretty cool and a perfect place to enjoy a ball game with easy access to public transportation. Whether you are rooting for the local Giants or a competitive team, it's fun to soak up the atmosphere in this colorful ballpark with pleasant views of the bay and Embarcadero. Try some of the food here, it's definitely a level above regular ball park concessions. Hint – can't get tickets, head out to the stadium anyway, there is a huge screen under the archway for viewing the games and hey it's free!
9) Antique market with San Francisco views
A fun thing to do in San Francisco is to visit the flea markets or antique markets in the city. Once a month usually at the end of the month, the Treasure Island antique market is very popular and is now located on the northeast side of the island with views to the East Bay. You'll find some interesting antiques, craft vendors and gift items. Also on site are a variety delicious ethnic food trucks – go grab some yummy grinds and sit anywhere along the grassy areas to enjoy the magnificent views of the entire city. For more information on the Antique market and schedule visit their website here.
10) Catch a gorgeous view of San Francisco
Unlike the typical San Francisco tourist spots, there are many fantastic places to see San Francisco from above. It's fun to finding some amazing views from cities buildings open to the public is fun to do while in the city. Here are some of the favorite places with views to explore:  There's a lot of cool and trendy places to catch some fantastic views of the city from above – check out View bar at the Marriott, the Starlight room at the Sir Francis Drake, Sunday brunch or drinks at the Hilton on Union Square, the Cheesecake factory at Macy's, Coit tower, Observation area at the De Young Museum, Top of the Mark at the Mark Hopkins Hotel. Mornings and sunsets are ideal, but check their hours for opening/closing times. To check some of the places you can see the city from above, check out my post on San Francisco views from above here
11) Cool murals and neighborhoods in San Francisco
One of the hip places to visit in San Francisco are the areas with street art in the city.  Some of the best are located in the Mission and Guerrero street, with easy walking tours to both areas. The two main 'mural' corridors are Clarion Alley off Valencia in between 17 & 18th streets. Also another cool spot are the Balmy Alley murals in the Mission off 25th street. The alley has a whole collection of murals from the 80's to represent protests and human rights abuses world-wide happening during that timeframe to present. Check out my post on the Clarion alley street art scene here.
12) San Francisco Free Museum days
One of the best places to visit in San Francisco are the fabulous museums in town. First Tuesday of every month is free museum days in San Francisco and some of the other days during the week outside of First Tuesdays. Most of the major museums take part but some museum offer free days on separate schedules. You can visit this site to see free admission or reduced rates for every museum in San Francisco. Even if you cannot make the free days, go out and visit any of the city's quirky and world class museums – depending on what your interest is, the caliber of exhibits is first-rate at all these venues. On Thursday nights at the Academy of Sciences is Adult night and it is a fun scene just for Adults. You can check out a post I did on this cool event here.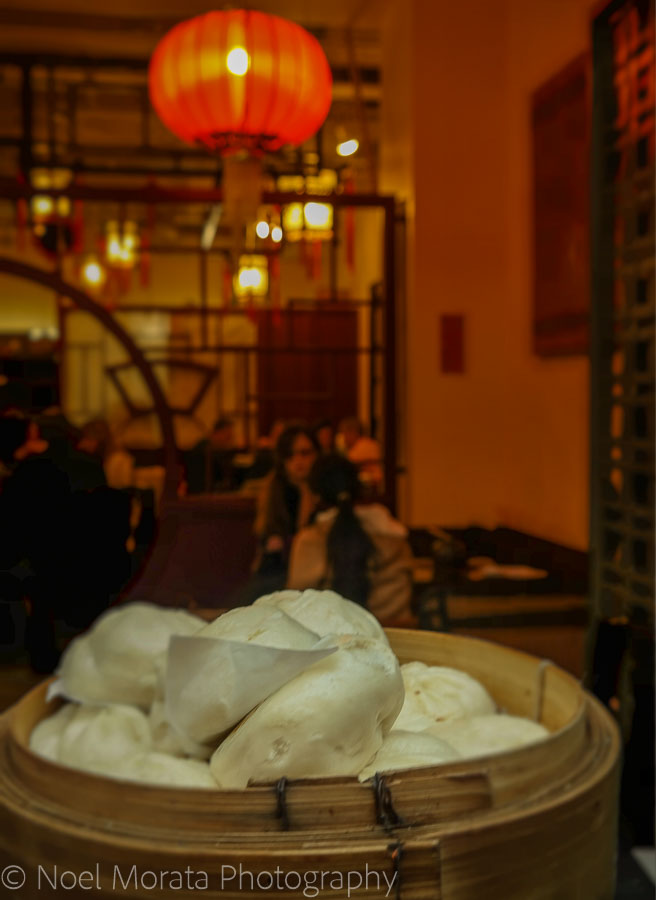 13) Best Food courts in San Francisco
This is not just any food court, it is the best gourmet food court in the basement of the Westfield shopping center. There is a gamut of international cuisine available from well-known restaurants that are offering the same quality of food at better prices in this outstanding food court. Do yourself a favor and get there early because at lunch time the place is jam-packed with lines at every food venue. Walk around and try some of the free samples before you make a choice, there are so many good choices to available.
There are many other popular foodie spots worth checking out in the city to include the trendy ad foodie focused Ferry Plaza Plaza plaza and food areas and the regular weekend markets around the plaza and weekend foodie truck venues around the city including end of month foodie events on Treasure Island along with finding some treasures and antique with gorgeous views of the bay.
14) Regular free performance series at Stern Grove
One of the unique places to go in San Francisco that is also free is Stern Grove. San Francisco knows how to picnic and the free Sunday series running all summer is very popular at Stern Grove. A romantic thing to do in San Francisco,  Sunday at Stern Grove is the place to be in the park and enjoy some great entertainment for free which includes: the SF ballet, the SF Opera, the SF Orchestra along with many special one of a kind performances. Best advise is to get to Stern grove early to find a picnic spot and enjoy the day – it gets extremely busy at the start time usually around 2pm so it's always good to have a spot to sit on and get a nice view of the performance. Stern grove concerts are definitely the best free and cool things to do in San Francisco.
15) San Francisco – Brunching is big in the city
A must do trendy San Francisco activity you ask –  brunching and eating breakfast is big in the city. Whether you are in line for a Chinese dim sum meal, a breakfast dive or waiting to get called up for the champagne brunch at the Cliff House, you will be participating in one of the city's favorite activities.   San Francisco people love their breakfast food and there are many popular to trendy places catering for the early morning risers in this city. Or check out some of my favorite places to eat in the city here for more details.
16) Sundays at Golden Gate park
One of the fun places to see in San Francisco and hang out is Golden Gate Park. On Sundays in the park, all the streets are closed off in Golden Gate park so it's a good time to skate, bike even Lindy/swing dance in the streets of Golden Gate Park. You'll find a lot of activity and people exercising, people watching or just enjoying a day out on the park without noise and car traffic. If your looking for some wonderful gardens and beautiful places in San Francisco to explore, check out Golden Gate park and my park guide here to Golden Gate park gardens.
17) Visit some of the coolest and quirkiest stairs in San Francisco
One of the coolest places to go in San Francisco are climbing the various stairs and neighborhoods. A San Francisco must do activity is to visit many cool stairs and hidden gardens to explore in the city that give you a different view and impression of living like a local. Some of my favorites include the 16th avenue stairs in the Richmond district, the Greenwich stairs in North beach, and the Filbert steps also in the North Beach district. These are all wonderful places to enjoy a quiet and backstreet view of these really cool neighborhoods in the city. For a comprehensive guide of the best stairs with gardens and views, check out my stairs of San Francisco post here. and do in San Francisco today!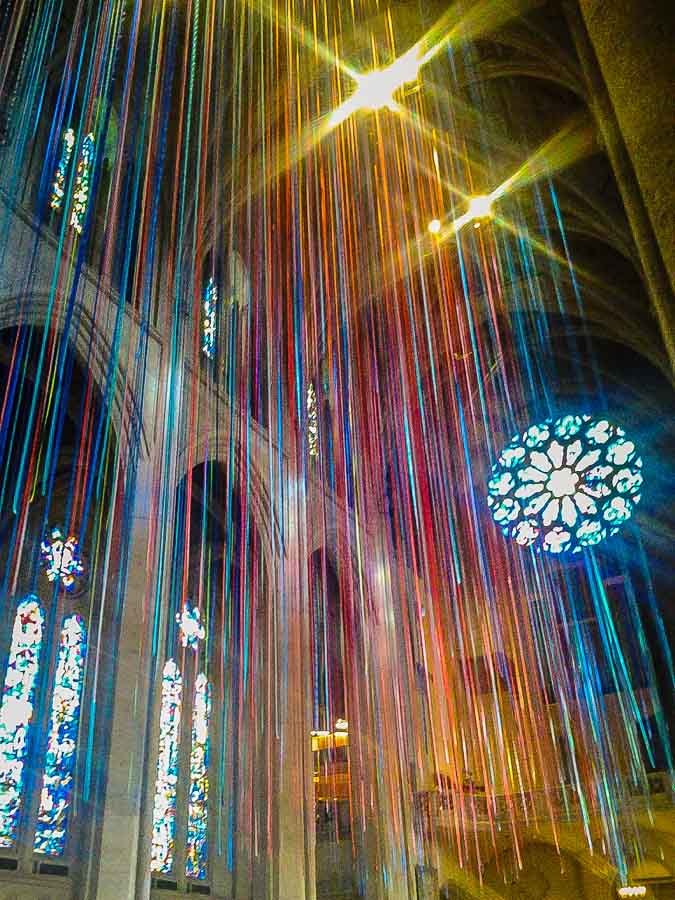 18) Walk the fun Labyrinth at Grace Cathedral with music
One Friday evening each month a labyrinth walk with candle light, music and prayer, check here for more details about this unique experience. It's one of those special places in San Francisco to visit to enjoy this historic cathedral and try the labyrinth walk at the entrance.
19) Thursday nights at the cool Academy of Sciences in Golden Gate Park
One of the must do places in San Francisco is to visit the Academy of Sciences in Golden Gate Park. Looking for something to do in San Francisco at night? Thursday nights at the Academy of Sciences in Golden Gate park is the place to be with adult only events including food/beverages, music with local bands, activities and live shows throughout the center. The adult only event venue hosts a new theme every week covering jazz, dance performances, film screenings and art demos.
I wrote a post about visiting Thursday nights at the Academy of Sciences, you can check out my experience here.  You can also just go visit the regular exhibits. Prices are really cheap at $12, you can check their website for a calendar of events and theme here.
20) Take a fun ride on a ferry to Alcatraz island & prison
A very unique thing to do in San Francisco is to cruise and explore Alcatraz is really a lot of fun and no wonder it's the number one attraction in the city! A fun and easy ride to the island and lots of activities and tours that you can take. My advise would be to take an early ferry ride and bring a nice picnic to enjoy with those spectacular views of the city. You can check out a recent post I just did touring Alcatraz island here. and see why its one of the best places to see in San Francisco. One of the best places to visit in San Francisco, Alcatraz is scenic and historic at the same time.
There's so much to see in San Francisco, you can practically walk down any of its neighborhoods and be easily entertained.  If you want even more fun tips of what to see and do in the city, check out my favorite San Francisco back streets and cool neighborhoods post here.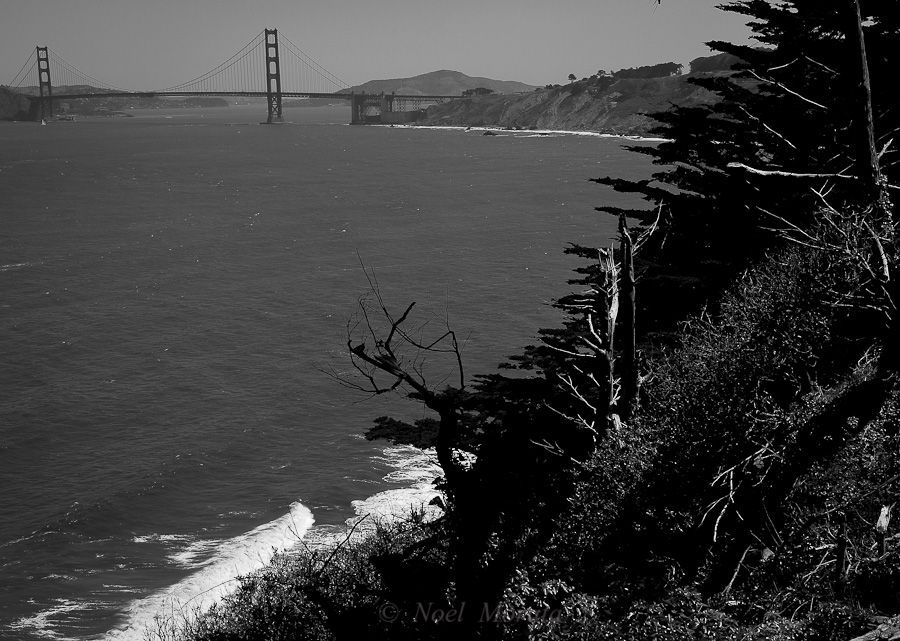 More details to visiting San Francisco
Where to stay in San Francisco
There are so many wonderful and one of a kind hotels worth staying at in San Francisco with unique features, here are some of my favorites
Fairmont San Francisco – perched on top of Nob Hill with spectacular views of the city and bay, the Fairmont is one of the cities classic and elegant hotels worth a nice splurge when visiting San Francisco
Loews Regency – for stunning views, service and central location, you should stay the Loews with huge bedrooms, amazing views in each room, impeccable service and all the modern conveniences and amenities you would want to a stay
Argonaut Hotel – located in the wharf hotel, this hotel does not disappoint in terms of comfort, elegance and details. Beautifully decorated rooms in this smaller boutique hotel
The Marker hotel – if your looking for quirky and colorful then this old and modern retrofit that is part of the Joie de Vivre chain is distinctive and the wine hours are fun and friendly. Centrally located in the city and d easy to walk around downtown
Check out some of the other cool and fun centrally located hotels from TripAdvisor in the city here for more details and current prices.
More quirky, fun and trendy things to do in San Francisco
There are plenty of fun outdoor and tour activities you can participate around San Francisco if you want to join a tour that caters to exploring different activities, experiences and venues, check them out below
San Francisco City Pass – If your planning on checking out many museums, tourist destinations and admission to popular attractions then this might be a better deal for you while visiting the city.
Hop on Hop off bus – covering most of the main attractions around the city without the hassle and exploring at your leisure, check out the details and prices on this tour.
Alcatraz and sunset bike tour – this fun tour takes you on a cruise and tour to Alcatraz prison and you will see all of the city, afterwards you get to enjoy a bike tour and sunset in the city by the bay.
A San Francisco bay cruise – there's nothing like being out on the bay and sailing on a catamaran gives you a different perspective on the water while you see many of the iconic sites and monuments of the city
Walking and eating tour of North Beach  – this is a fun and popular walking tour of the North Beach area visiting popular attractions and stopping to enjoy some small bites along the way.
Check out these additional group tours you can join here to experience something unique and fun in the city.
If you enjoyed this post, please do check out these other posts on visiting San Francisco
Places to eat in San Francisco
20 quirky, fun and trendy places to visit in San Francisco
San Francisco views from above
The cool stairs of San Francisco
Fun and unusual things to do in San Francisco
Cool graffiti at Clarion Alley
Exploring North Beach and the Greenwich steps
20 quirky and fun places to explore in San Francisco
Best views to photograph in San Francisco
Thanks for visiting, please pin in your San Franciso board for later!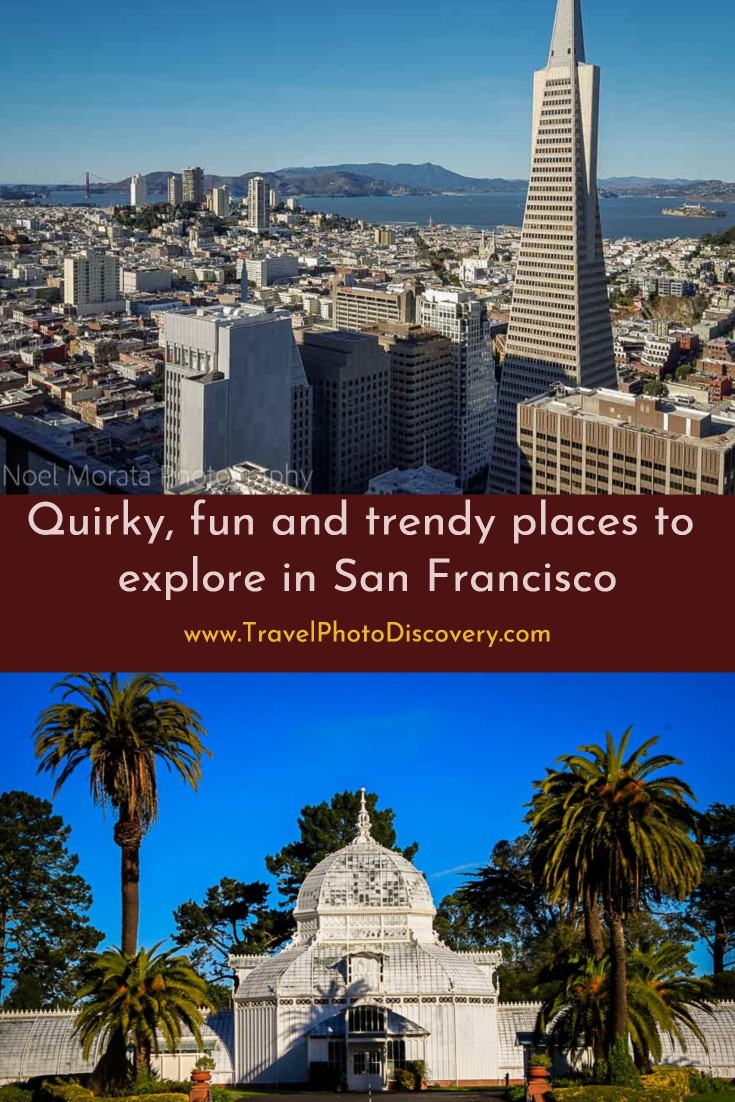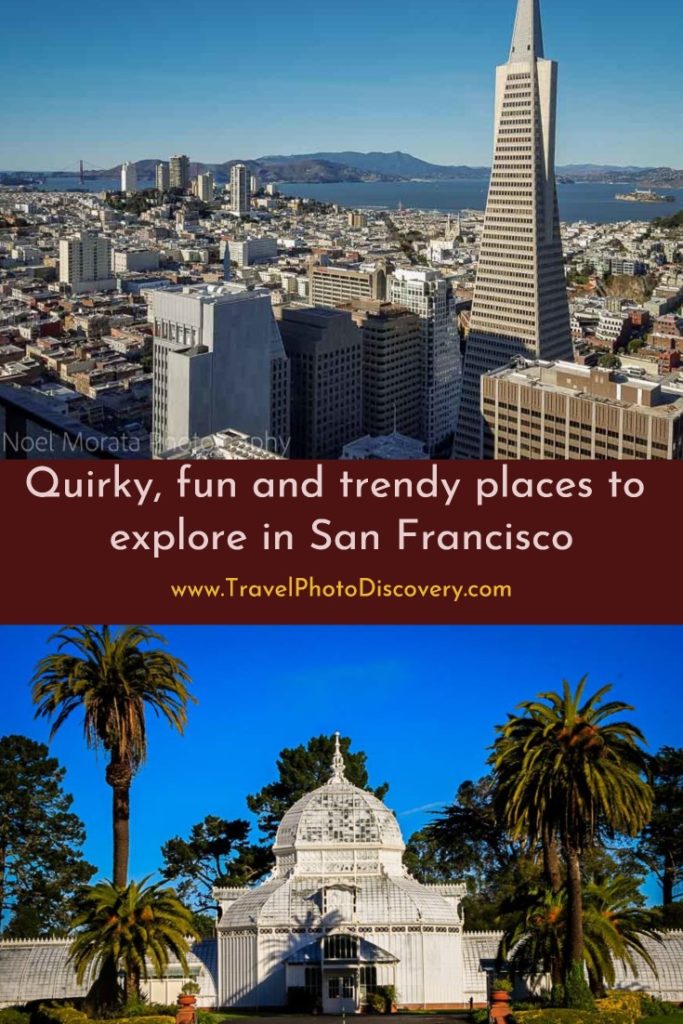 Conclusion on seeing the quirky and fun things in San Francisco
Hope this post has inspired you to visiting San Francisco and checking out all of these unique and cool places around the city that makes it one of a kind. Thanks for checking out the blog today and finding out about the 20 quirky, fun and trendy places to explore in San Francisco,  hopefully you enjoy your San Francisco travel and experience some of these cool and local things to do in the city.
Have you done anything else cool or unusual in San Francisco? Please share it with us in the comments below.
Some links in this article on 20 quirky, fun and trendy places to explore in San Francisco, are affiliates which provide a small commission to support this site at no extra cost to you. Thank you for reading, and happy travels