La Jolla, just north of San Diego really fits into that perfect beach and Southern California culture and lifestyle. Gorgeous beaches, scenic coastal walks with dreamy sunsets, year round adventure and recreation activities are all there to fill your days and so many other fun things to do in La Jolla. If you're looking for that quick getaway and what to do in San Diego, check out these fun & cool things to do in La Jolla, San Diego.
Why visit La Jolla now?
Just a short drive north from San Diego and less then two hour drive from Los Angeles, La Jolla is that perfect getaway to relax and unwind, enjoy the outdoors and fantastic coastline. Adventure lovers will enjoy all the outdoor activities around the coastal areas and foodies will love the diverse food choices, craft beer and cocktail hang out spots and delicious bakeries and specialty shops to enjoy. This city caters to all the best of Southern California lifestyle and being outdoors. Check out all the inspiring places to see in La Jolla below.
 
Check out the amazing wildlife along the La Jolla coastline
Along the coastline around La Jolla cove, you will find a lot of wildlife hanging out on the rocky areas next to the ocean. It's fascinating to see wildlife up close right along the coastal areas.  Just make sure that you leave enough space between yourself and any of this sea life – they are wild so don't take any risks to get a perfect photo-op.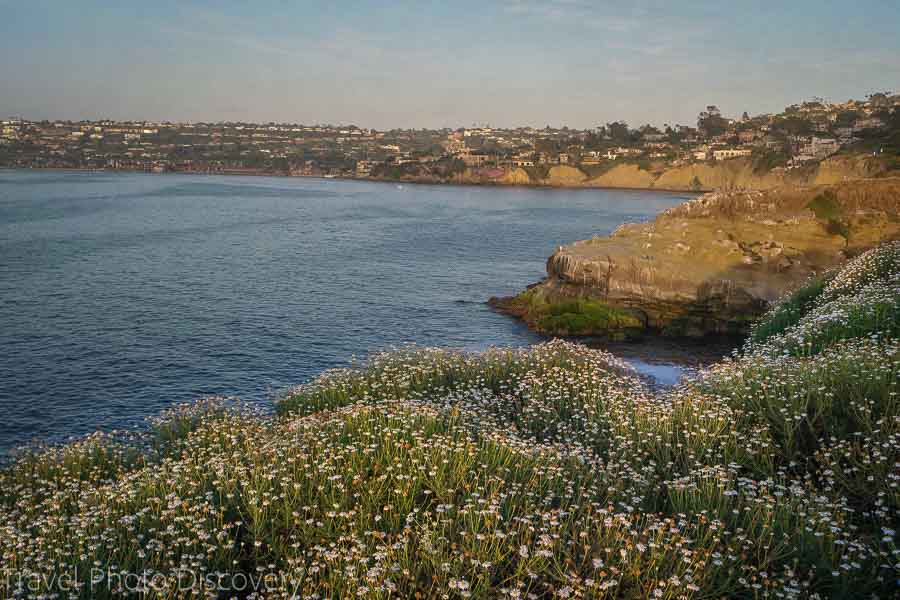 La Jolla activities – enjoy a coastal walk
The entire coastal area along the rim is mostly asphalt walkways and some dirt paths going through extremely beautiful areas. Spring and summer is ideal with the abundance of California wildflowers and other perennials that bloom along the coastal areas and is a perfect photo opportunity to get those pops of color into your composition or selfies. You can see so much amazing sea life and even visit the cool La Jolla sea caves by hiking or on the water in Kayaks.
Colorful coastal blooms on the trails in La Jolla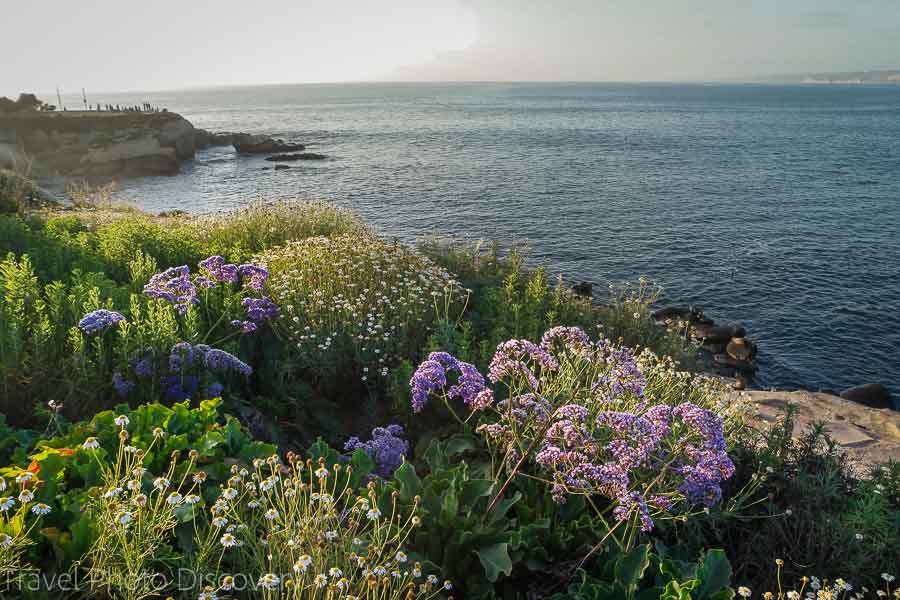 La Jolla attractions  – beach time at La Jolla Shores Beach
Easy surf and access of water sports like SUPs and kayaks on flat sand with life guards and restroom/shower facilities make this one of the most popular beaches to hang out in La Jolla. Next door is Kellogg Park, a family friendly park with nice playground and enough parking. The one mile long beach is considered the calmest of the San Diego beaches and is next to the Underwater Park Ecological preserve. Check out the amenities and regulations visiting La Jolla beach here for more details and information.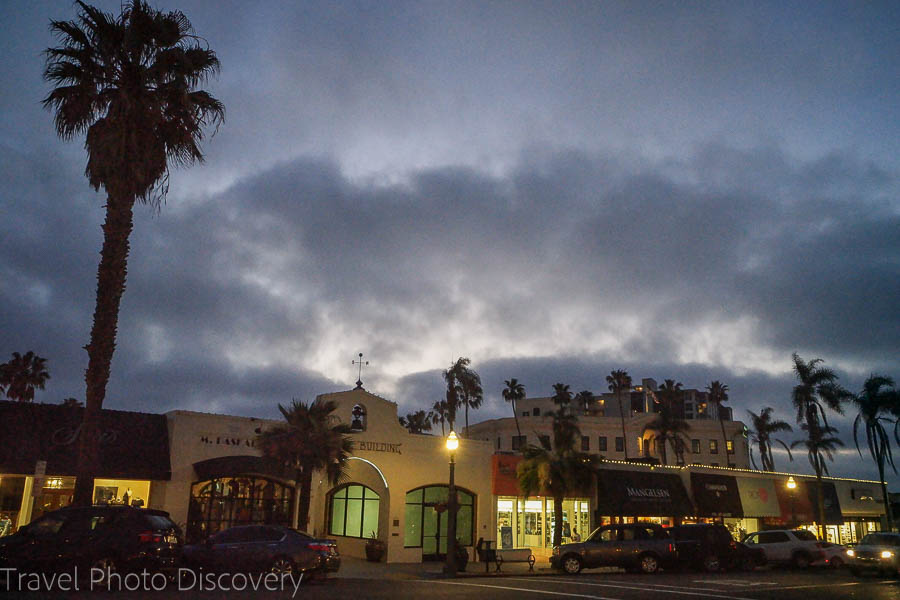 Shopping around La Jolla village and malls
The shopping is fun and filled with cool galleries, eateries and unique stores catering to an upscale clientele base with a variety of shopping venues in the village area, La Jolla Village Square, La Jolla Galleria and Westfield shopping mall. Exploring the village area is fun with cool boutiques and international brands that cater to the La Jolla crowds and visitors to the area while being in a more open outdoor environment. Another fun activity, La Shores restaurants are always a popular gathering and hangout spot all day and late into the evening.
Delicious cookies for sale in the Village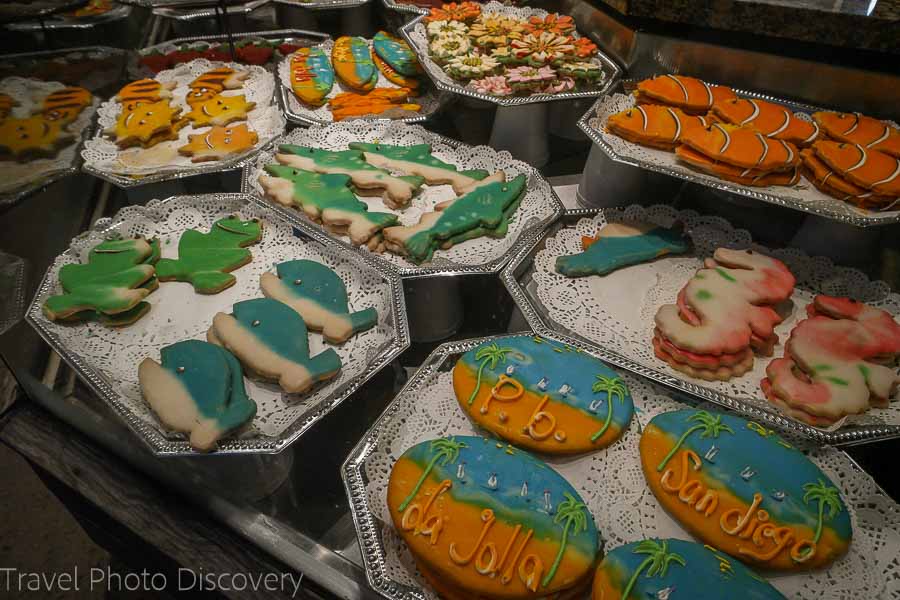 A very cool and historic library downtown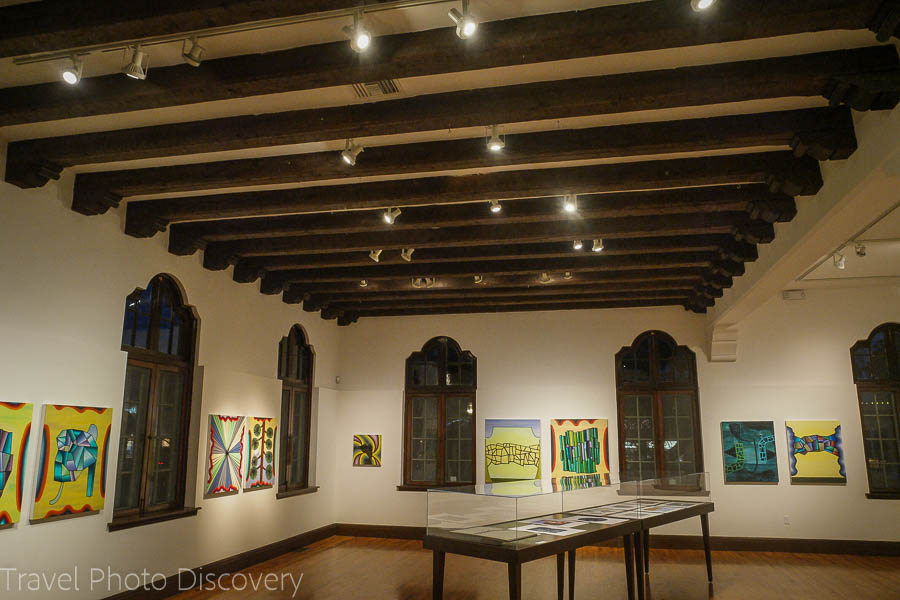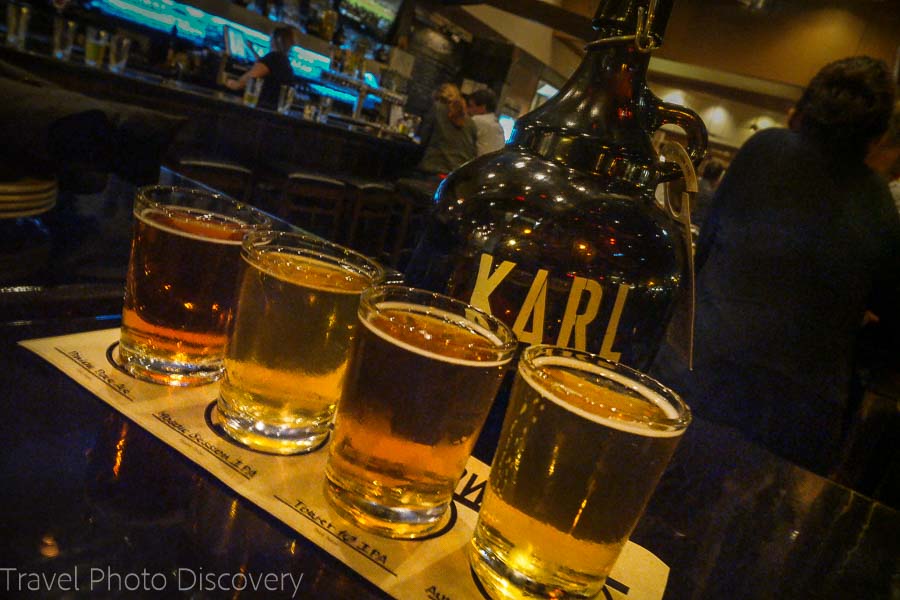 Best things to do in La Jolla – the craft beer scene
The craft brewery scene is huge in San Diego and La Jolla has its own local breweries to thanks for keeping it local. Fun craft places around La Jolla include the popular La Jolla Brewing Company, Karl Strauss Brewing Company and new upstart Ale Smith Brewing Company. It seems like there are new breweries expanding coming into the La Jolla beach and surrounding areas as fun places to hang out and enjoy some of the delicious new crafts breweries in the area.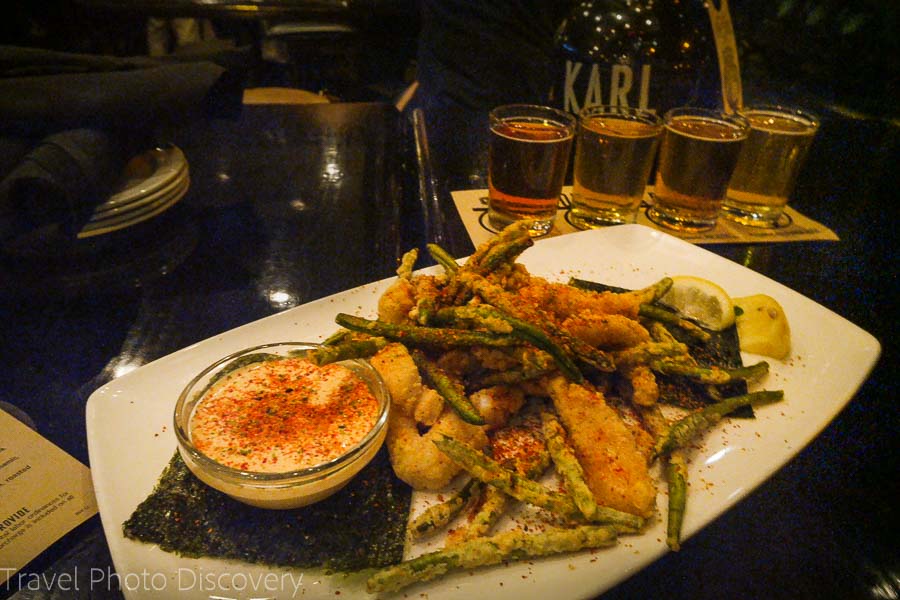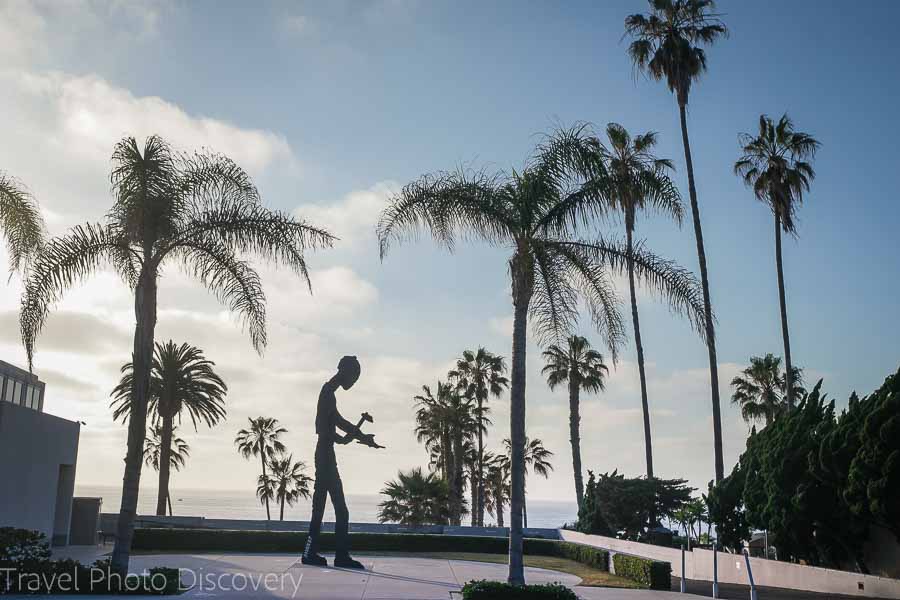 La Jolla Museum of Contemporary art and sculpture garden
This is a gorgeous contemporary art museum right on the coastline with a gorgeous sculpture garden that is open and free to the public while the museum has a priced entry.  The museum is going through remodeling at the moment but the garden is open for the public. For more details of exhibits and rotating shows, check out the museum's website here for an updated calendar and information.
Fine art in La Jolla – The Stuart Collection
If your into free and cool public art, there are 18 pieces of public art are located around the UC campus at San Diego site.  Large scale public art pieces but regional and international sculptors are open for the public to enjoy, to check out the locations and artists at the site, visit the UCSD website here for more details and where to see the sculptures.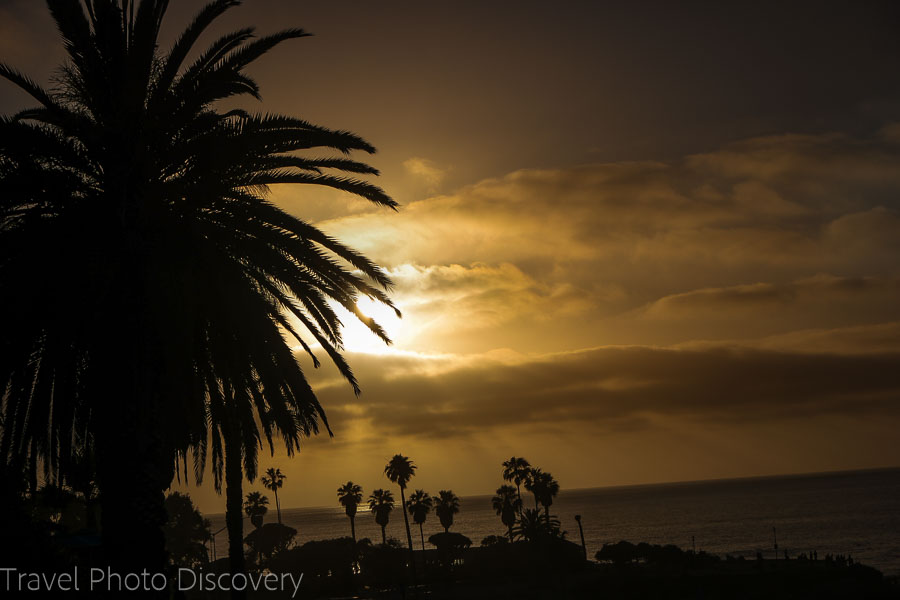 Enjoy a sunset moment along the La Jolla coastline
Finding a perfect spot on the coastline for that La Jolla sunset is where you want to be for a romantic end to the evening or just hanging out with some friends and enjoying end of day on the coast with a brilliant sunset. It's not always going to be perfect, but the fun of enjoying the outdoors and witnessing end of day on the beach or coast line is a memory worth treasuring on your visit to this gorgeous area.
La Jolla Cove activities and enjoying the golden hour along the coastline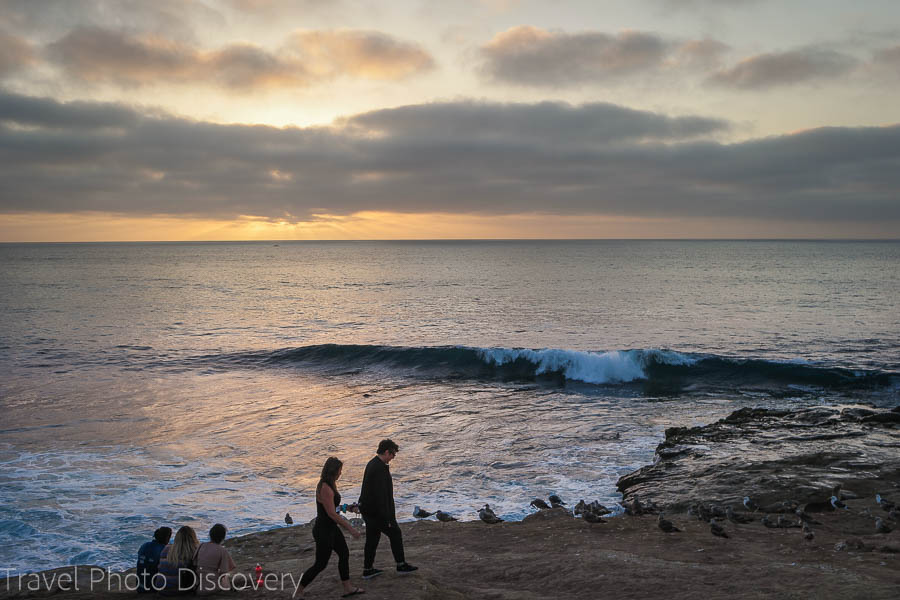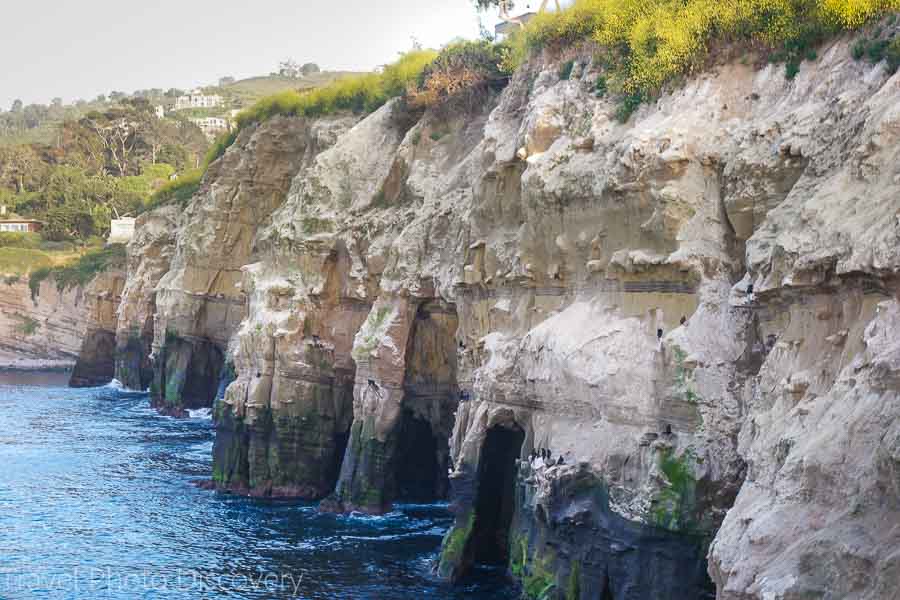 Adventure activities in La Jolla
There are so many fun adventure activities you can do on the land and in the water to have an amazing experience in La Jolla. For those interested in water adventure a snorkel or Kayak tour can be had with La Jolla Sea caves Kayak which is a fantastic way to see the coastline and sealife under the water. There are cool things to do on land like a fun bike tour of the area.
Another good thing to do would to kayak or sup and explore some of the cool caves and scenic coastal areas around La Jolla. There are many outfitters to choose from and tour with a local guides to show you some of the best places to explore along La Jolla's beautiful coastline.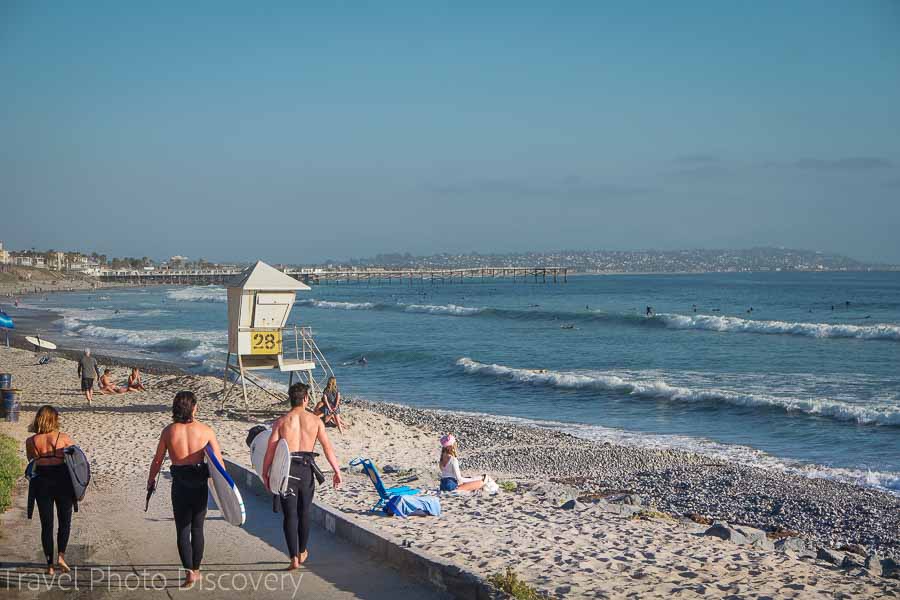 Where to stay in La Jolla
Check out these fantastic places to stay while you're visiting La Jolla – it's about being central and in a good place.
La Jolla Beach Travel Lodge – right on the beach with great views and beach access, the lodge is in a great place, good front desk service with pool & spa. Well appointed rooms with standard amenities and nice toiletry
La Jolla Beach and Tennis Club – fantastic location, great customer service with pool/spa and golfing and private beach, the rooms are clean and spacious with all the right amenities.
Pantai Inn – A hidden gem this exudes with customer service, beautiful rooms, well maintains with some ocean views, good breakfast service and easy access to the ocean.
Lodge at Torrey Pines – If you're looking for that absolute California experience then a stay here is a must with great views, spacious rooms and a beautiful signature hotel to relax and enjoy the beautiful area.
Check out these other Trip Advisor suggestions for best deals and reviews.
Check out these fun outdoor experiences too!
Segway tour of La Jolla – a fun 2 hour tour passing through popular areas like Torrey Pines, La Jolla cove and village and other scenic coastal areas
La Jolla Coast Bike tours – a ten mile, two and a half hour tour of the scenic areas of La Jolla including vista points, coastal tours, the village and other attractions around the area.
La Jolla kayak & whale watching tour – a fun and unique way to experience wildlife including whales by kayaking around scenic areas where whales tend to pass through the La Jolla coastlines.
If you enjoyed the post, please pin it!
 
If you enjoyed this post, check out these other fun things to do in the San Diego area
Visiting San Juan Capistrano Mission
Exploring Balboa Park in San Diego
Top 40 things to do in San Diego
A visit to Queen Califia's Magical Garden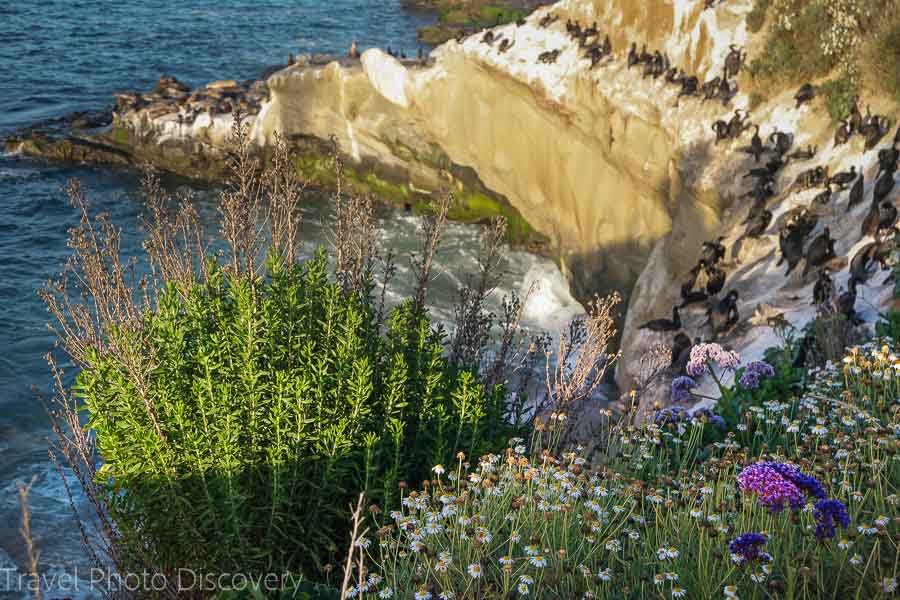 Thanks for visiting today and checking out this post on things to do in La Jolla, if you enjoyed the images and post, could you please share it with any of the social media buttons located around the post.
If you like what you see, come and check out my other social media channels for more updates, including Instagram, Pinterest and Twitter
Disclosure – There are affiliates links on this posts which provide a small commission to support this site at no extra cost to you. Thank you for reading, and happy travels