Sun, Surf, and More: 40 Unmissable Things to Do in San Diego (updated 2023)
San Diego is a city that has it all. Its idyllic weather, picturesque beaches, and endless range of activities make it a perfect destination for travelers. Whether you're looking for excitement at theme parks and museums or prefer to enjoy the serene beauty of hiking trails and indulge in delicious cuisine, San Diego has something for everyone. It's a city that welcomes all types of travelers, whether you're with family, friends, or traveling solo. With this guide to the top 40 things to do in San Diego, you'll discover the best of what this Californian paradise has to offer. In my experience visiting this magical city many times, San Diego offers so many attractions and must do activities when you visit. So, start packing your bags and get ready for an unforgettable adventure in San Diego.
Check out these 40 top things to do in San Diego and you just might enjoy doing some or all of these fantastic San Diego activities and places to visit in the city.
How to get around San Diego
Getting around San Diego, a vibrant city in Southern California, is relatively easy with a variety of transportation options. Here are some tips on how to navigate the city:
Rental Cars: Renting a car is a popular choice in San Diego, especially if you plan to explore areas outside the city center. However, be prepared for traffic, especially during rush hours. Parking can also be expensive and hard to find in some areas, so check parking availability in advance.
Public Transportation: San Diego offers an extensive public transportation system operated by the Metropolitan Transit System (MTS). This includes buses and the San Diego Trolley, which can take you to many popular attractions. Consider purchasing a Compass Card for convenient fare payment.
San Diego Trolley: The trolley system is a convenient way to get around the city, and it serves major attractions like Old Town, downtown San Diego, and the Mexican border. The Blue Line goes to the San Diego Convention Center and Gaslamp Quarter.
Bicycles: San Diego is a bike-friendly city with dedicated bike lanes and rental options. Many neighborhoods, including downtown and the beach areas, are easily explored on two wheels. Consider renting a bike or using bike-sharing services.
Ridesharing and Taxis: Uber and Lyft are widely available in San Diego and can be convenient for shorter trips or when public transportation isn't as accessible. Taxis are also an option but can be more expensive.
Walking: San Diego's pleasant climate and walkable neighborhoods make walking a great way to explore. Downtown, Balboa Park, and many beach areas are pedestrian-friendly.
Water Taxis: In areas like San Diego Harbor and Mission Bay, water taxis can take you between various waterfront locations. It's a scenic way to get around.
Amtrak: If you plan to explore beyond San Diego, consider taking Amtrak trains, which connect the city to destinations in California and neighboring states. The San Diego Santa Fe Depot is the main train station.
Ferry Services: Ferries operate between San Diego and nearby islands like Coronado and Harbor Island. These short trips offer beautiful views of the city skyline and waterfront.
Coaster and Sprinter Trains: The Coaster and Sprinter trains are commuter rail services that connect San Diego with North County destinations like Oceanside and Escondido. They can be useful for day trips.
Plan for Traffic: Traffic congestion can be an issue during peak hours, especially on major highways like Interstate 5 and Interstate 8. Check traffic conditions and consider off-peak travel times if you're driving.
Parking: If you do drive, be prepared to pay for parking in many areas. Look for parking garages or lots, as street parking can be limited.
Plan Ahead: Use mapping apps like Google Maps or Waze to navigate the city and check real-time traffic and transit information.
Safety: San Diego is generally safe for pedestrians and cyclists, but always be aware of your surroundings and follow traffic rules.
Explore Neighborhoods: San Diego has distinct neighborhoods, each with its own charm. Explore areas like the Gaslamp Quarter, Little Italy, and La Jolla by foot to fully enjoy their unique character.
Here's the best things to do and see in San Diego now
The best things to do in San Diego involve being outdoors, enjoying the weather and amazing landscape and best yet most of these activities and places to visit in San Diego are free or cheap to do now. There's so much to do and see here and San Diego is the type of place that has an activity, hobby or interest for anyone visiting this dynamic and colorful city.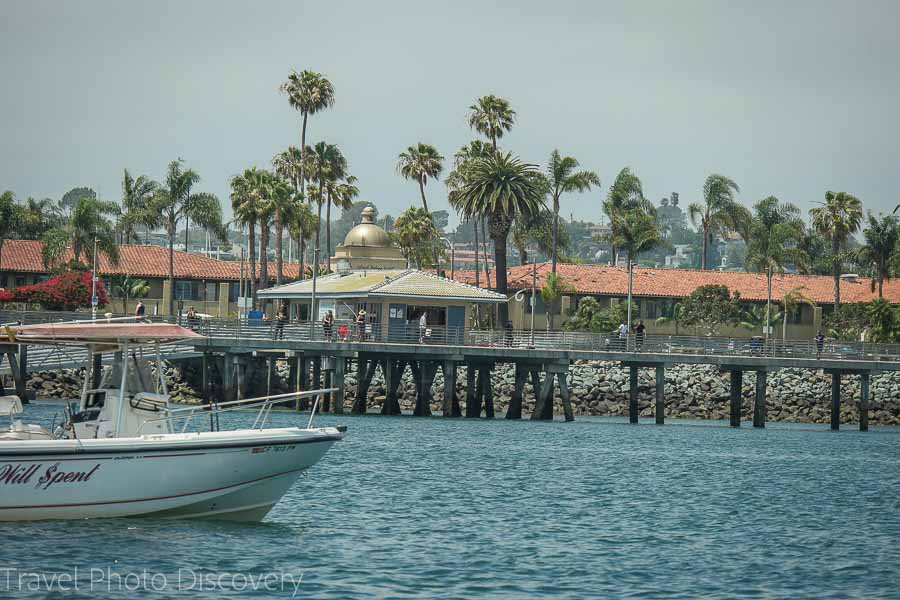 1. Cruise around San Diego Bay
One of the best things to do in San Diego is to do a cruise around San Diego Bay. A great way to orient yourself to the city and seeing the main attractions and points of interest from a water viewpoint is a great way to see the city. Everything does center around the water, beaches and harbor in San Diego and you can really see the wonderful landmarks and scenic spots of the city while cruising the bay. There are many water tour companies that you can choose from including this scenic San Diego Harbor Cruise or maybe a really cool land and water combo tour like the San Diego Seal Tour for the best of both worlds.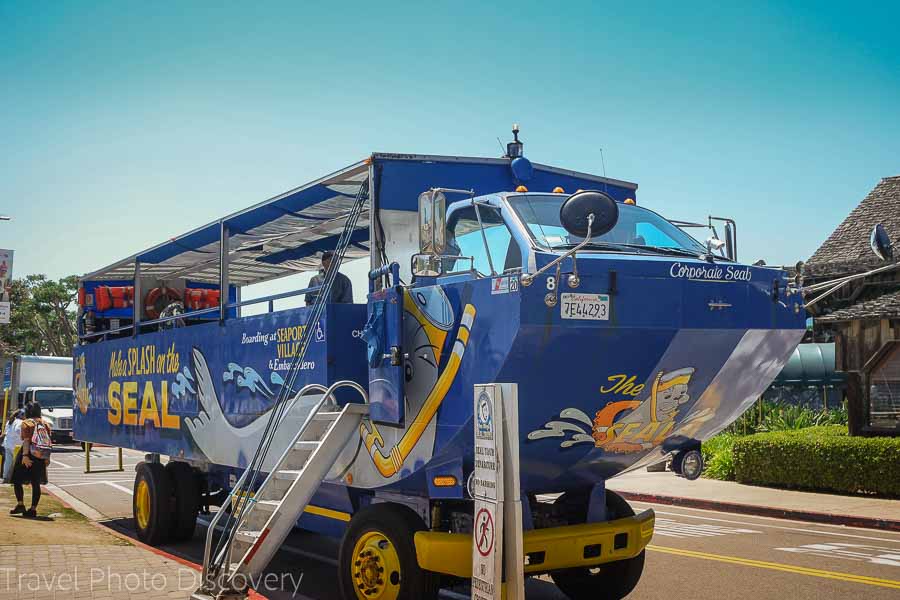 Checking out the seals, wildlife and cool things to see in San Diego harbor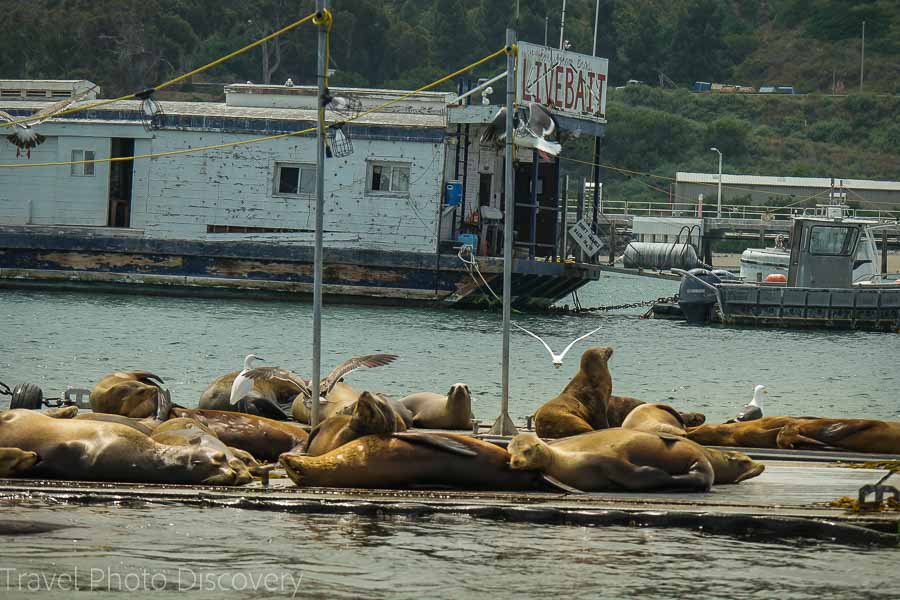 Check out this fun highlight tour below for inspiration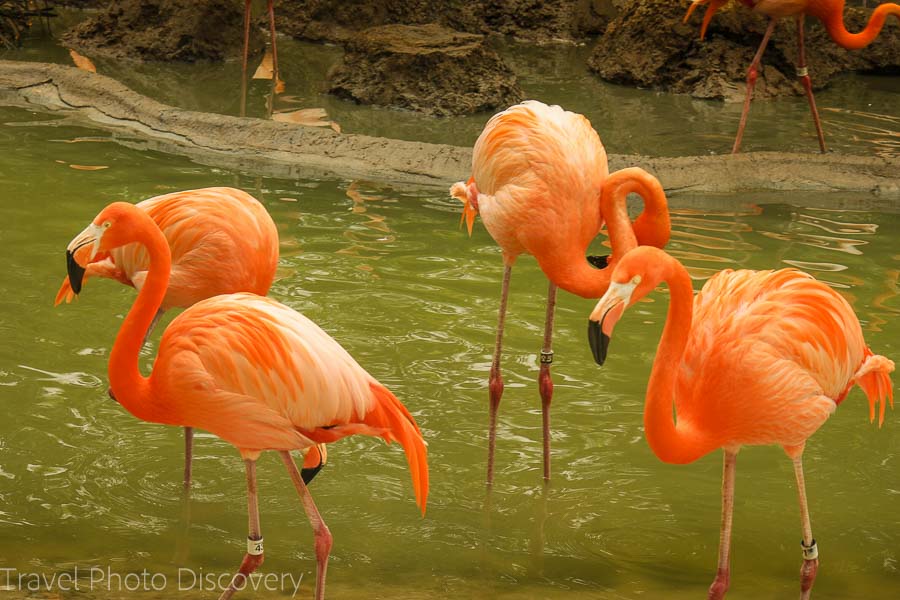 2. A visit to world-famous San Diego Zoo
One of the must do and top thing to do in San Diego is to visit the zoo downtown. This zoo is world-famous because it is huge and really an amazing destination as far as zoo experiences, the San Diego zoo is so beautiful, well run and so much fun to explore. You definitely want to allow a half to full day to enjoy the zoo and check out all the fascinating exhibits and even take a double-decker bus tour as your first introduction to the park.
The San Diego Zoo is a 100-acre wildlife paradise that's a must-visit destination for animal lovers and adventure seekers alike. With over 3,500 animals and 650 species, the zoo offers an immersive experience that replicates the animals' natural habitats.
Not only can you observe the animals from afar, but the zoo also provides interactive experiences, behind-the-scenes tours, and animal encounters to give visitors an up-close and personal view of the animals. With a commitment to conservation, visiting the San Diego Zoo is not only a fun experience but also contributes to the protection of endangered species and their habitats.
Check out entry and prices for a San Diego zoo tour here for more details.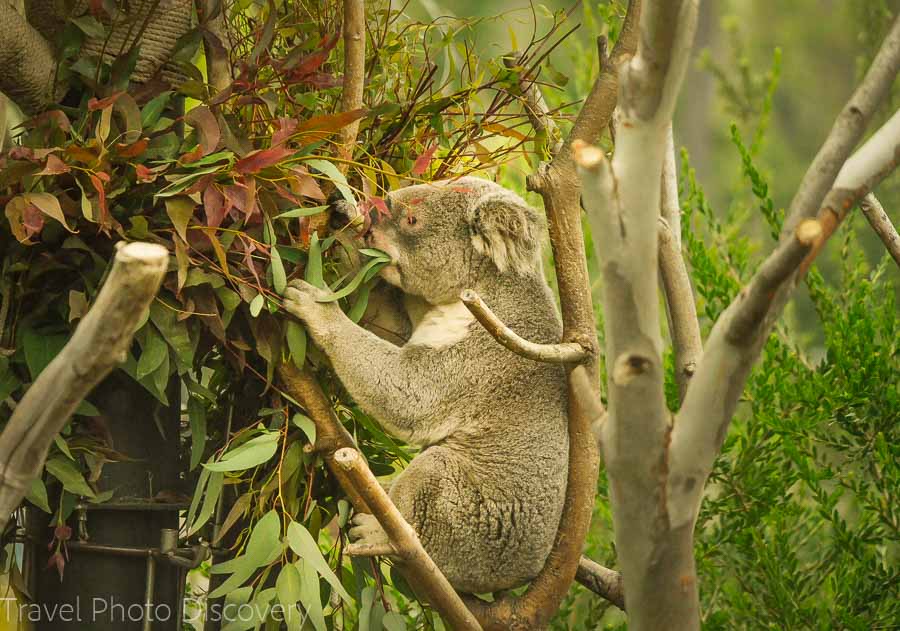 A must do visit to the San Diego Zoo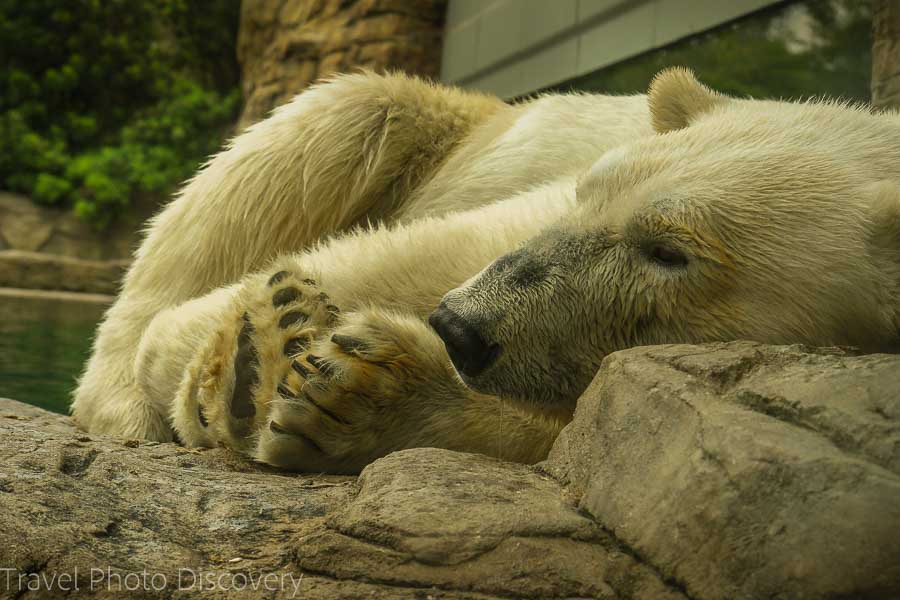 Check out the highlights to visiting the San Diego zoo below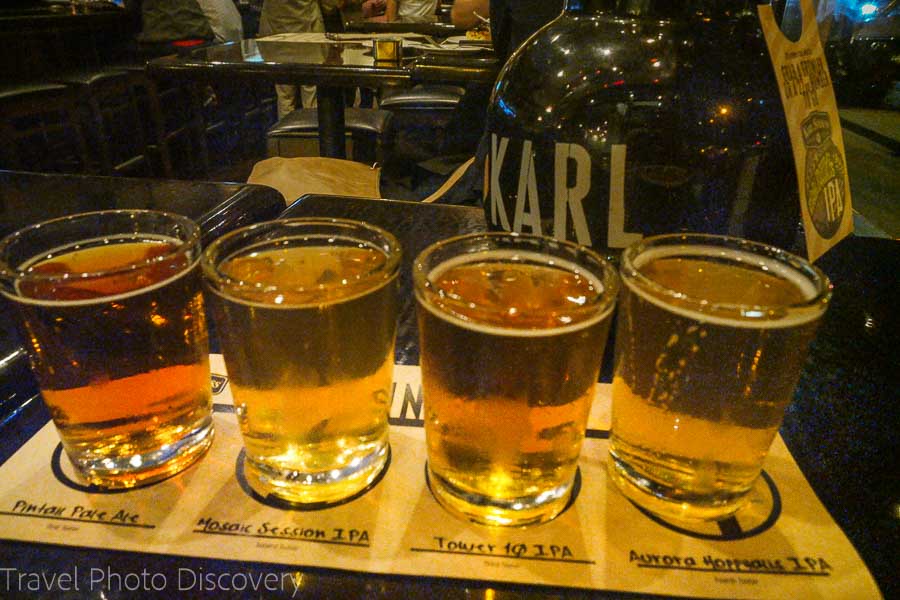 3. Taste some of the best Microbreweries around San Diego
A fun low-key thing to do in San Diego is to visit any of the popular microbreweries in town. San Diego is well-known as a beer and microbrewery capital so you definitely have to sample many of the craft beers and breweries around the city. Craft breweries are located all around the city but a few communities where you can actually stroll around to a few breweries that are in the same area, you can check out this link for craft breweries located all around San Diego especially in the North Park, East Village and Barrio Logan area. Also just 9 miles east of downtown is La Mesa with a bevy of craft breweries worth a visit along with the weekly farmers market at La Mesa Village.
San Diego's microbrewery scene is renowned for its quality and diversity, with over 150 craft breweries in the area. From traditional IPAs to experimental sour beers, there is something for every beer lover to taste and explore. Many of these breweries offer tours, tastings, and special events, making for a fun and educational experience. Whether you're a beer enthusiast or just looking for a unique way to spend an afternoon, San Diego's microbreweries are definitely worth checking out.
To find out more news and the latest on the San Diego microbrew scene, check out this link here for more details or for hassle free tours organized to some of the popular San Diego Breweries, check out this Microbrew tour here for more details and availability.
** Or check out this funky craft beer tour here for something a little out of the ordinary.
The community of craft brews, check out this highlights video of the city below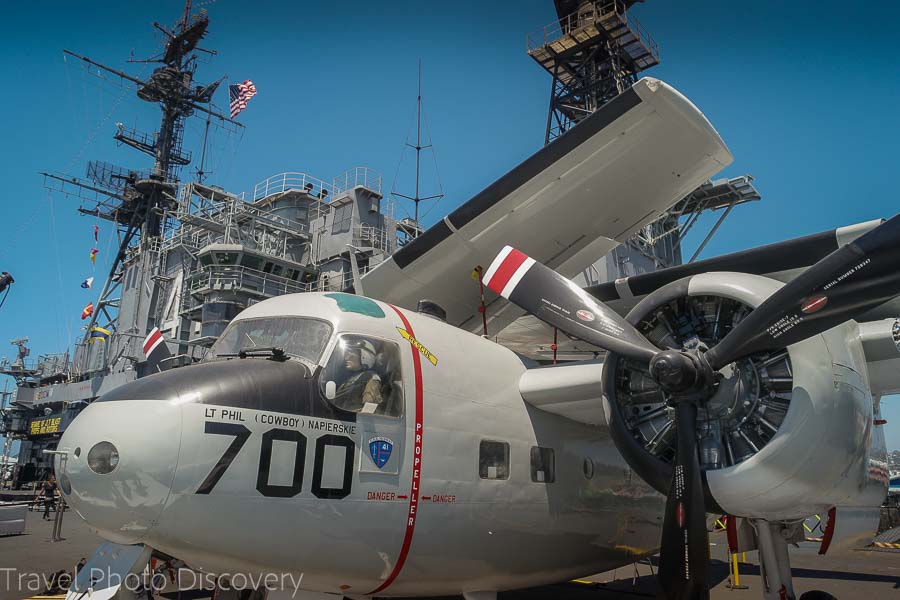 4. Self tour the USS Midway Museum
One of the cool places to visit in San Diego is on the waterfront at the USS Midway Museum. Anyone interested in US Naval battles, ships and history will be fascinated visiting the USS Midway located at the harbor. Staffed with Navy veterans that share their knowledge and personal experiences, this living museum is a fantastic attraction to understand the US Naval presence in San Diego and Southern California.
The USS Midway Museum is a one-of-a-kind attraction in San Diego that offers visitors the chance to explore a historic aircraft carrier that served in the U.S. Navy for almost 50 years. With over 60 exhibits and 29 restored aircraft on display, visitors can experience the life of a sailor and learn about the ship's history and the brave men and women who served on board. The museum also offers interactive experiences, including flight simulators and a self-guided audio tour, making it a fun and educational experience for all ages.
Check out the prices and information here for more information on visiting this wonderful naval museum.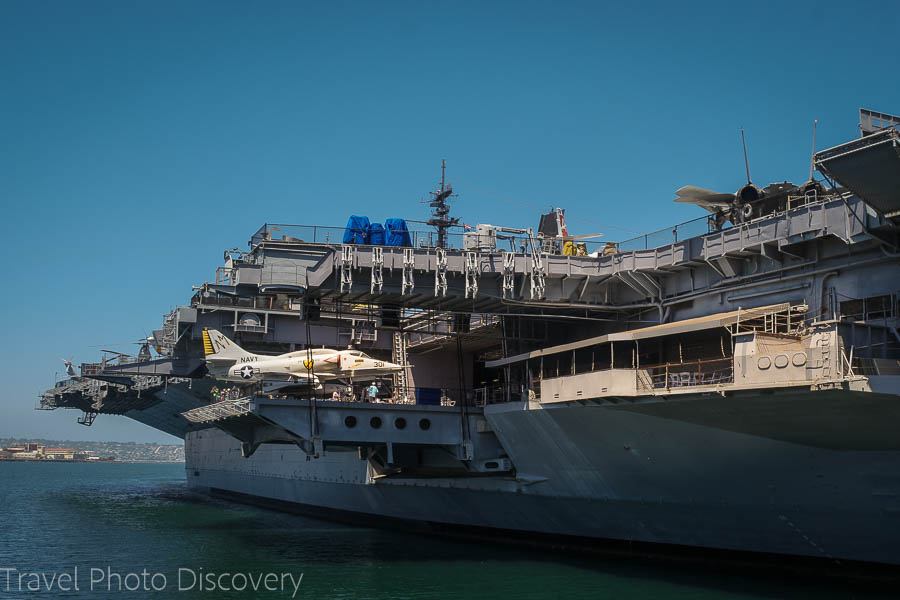 Here's some tips on visiting the USS Midway below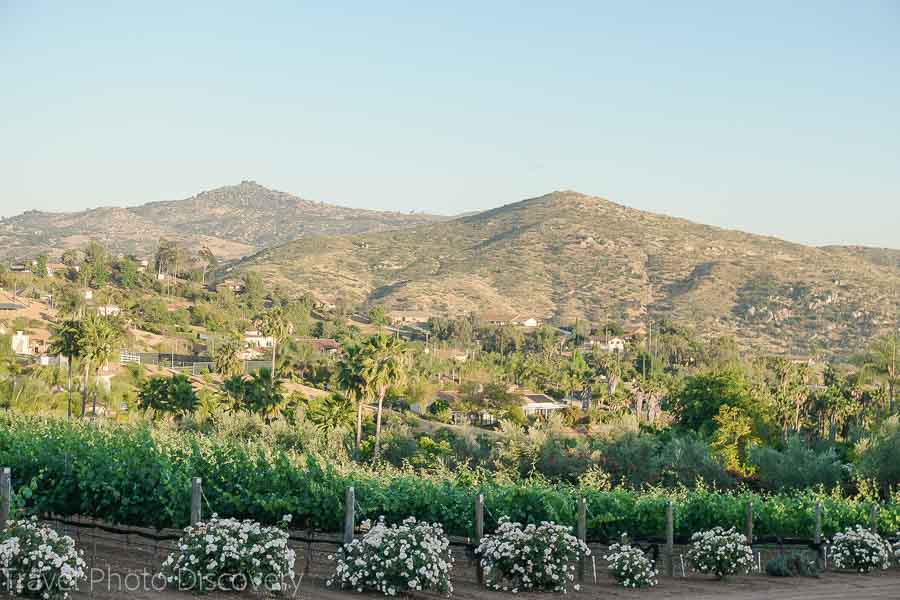 5. Explore wine country in Escondido
One of the fun things to do in San Diego is to visit Escondido at San Diego's wine country. Less than a 45 minute drive north of downtown San Diego is the city of Escondido which is the heart of wine country in San Diego County. There are a variety of wonderful wineries to visit and enjoy the unique and artisanal grape varietals that are grown in the area.
Escondido is also a fun city to explore with cool things to do and places to visit, check out my post here of what to see and do in the city for more inspiration.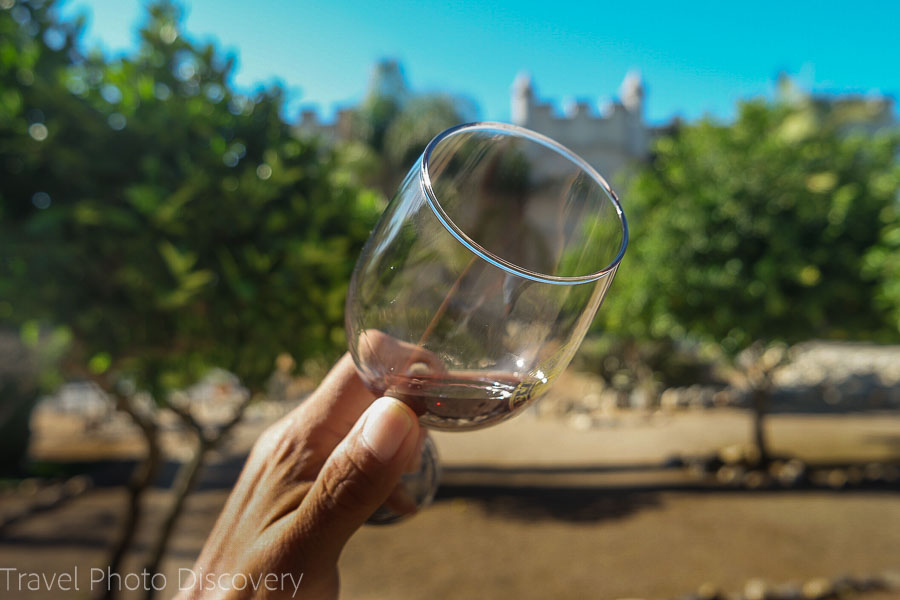 There's a lot to see in Escondido, check out the top things to do in Escondido below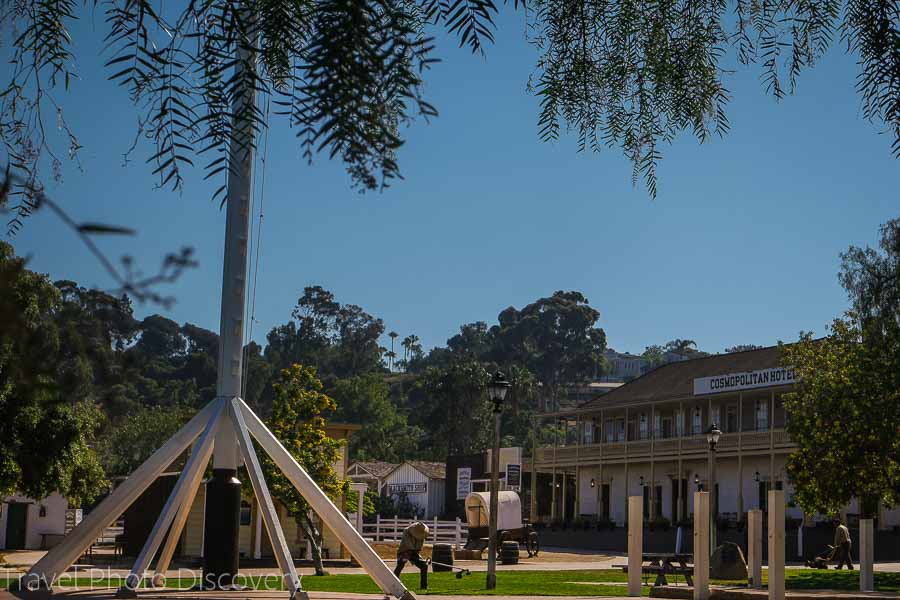 6. Explore the old town of San Diego
One of the most historic and interesting places to visit in San Diego is Old Town. The oldest town center in California, Old Town State Historic Park in San Diego is also a state historic park that is the first historic settlement in California with important attractions, monuments and Spanish colonial architecture around this district.
Old Town San Diego is a vibrant neighborhood that is steeped in history and culture. With its colorful buildings, lively atmosphere, and array of restaurants and shops, it's a must-visit destination for anyone looking to experience the heart and soul of San Diego. Visitors can explore the adobe buildings, enjoy traditional Mexican cuisine, and shop for unique souvenirs and handicrafts. With regular events and live music, there's always something happening in Old Town, making it a dynamic and exciting place to visit. So come and immerse yourself in the sights, sounds, and flavors of this charming neighborhood and create unforgettable memories.
It is a beautifully restored area that is fun to explore with wonderful cantinas, museums, galleries and the main square of old town is a popular site and fun place to explore. If you plan on visiting the area, check out some of the main attractions and places to visit here for more detailed information on the Old Town of San Diego.
Exploring the scenic old town and historic buildings of old town San Diego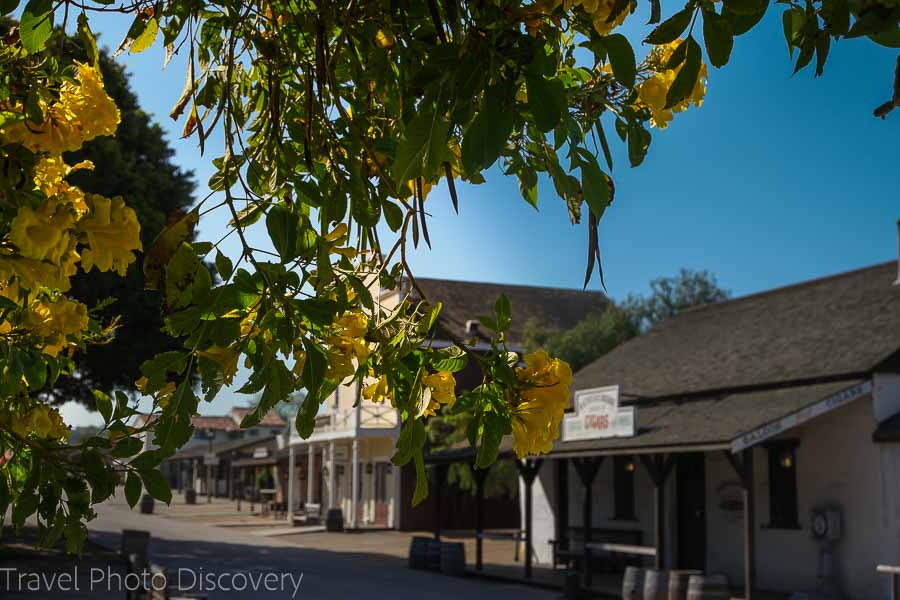 A cool happy hour bar in Old Town San Diego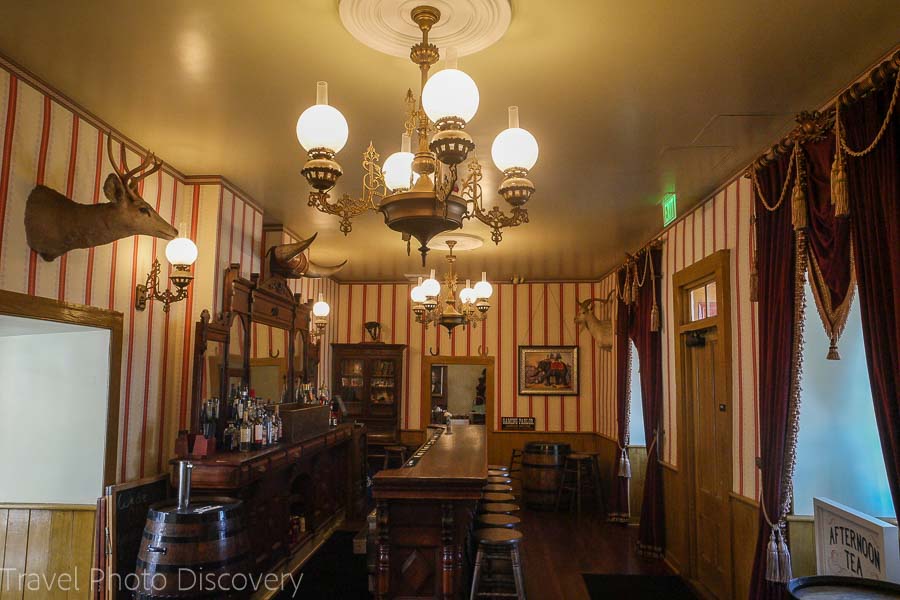 Here's a walking tour of Old Town San Diego to explore below
7. Easy Hop on Hop off trolley around San Diego
There's so many fun stuff to do in San Diego and taking the Hop on Hop off trolley is an easy way to see all the highlights in town.This is definitely a worry-free way to see the highlights of the city without the hassle and the Hop on Hop off trolley goes to the major places of interest and attractions around the city. The best part is that you can get off and explore an area as long as you want and then get back on through a set route around the city.
If you're looking for a convenient and fun way to explore all that San Diego has to offer, why not try the hop on hop off trolleys? These colorful and historic trolleys offer a hop-on, hop-off service that stops at all the major attractions in the city, including Balboa Park, the Gaslamp Quarter, and the San Diego Zoo. With live narration and a flexible schedule, you can customize your itinerary and spend as much time as you like at each stop. Plus, with a range of ticket options, including single-day and multi-day passes, the trolleys offer a budget-friendly way to see the best of San Diego.
You can check out the Hop on Hop Off tours offered here for tour routes and prices.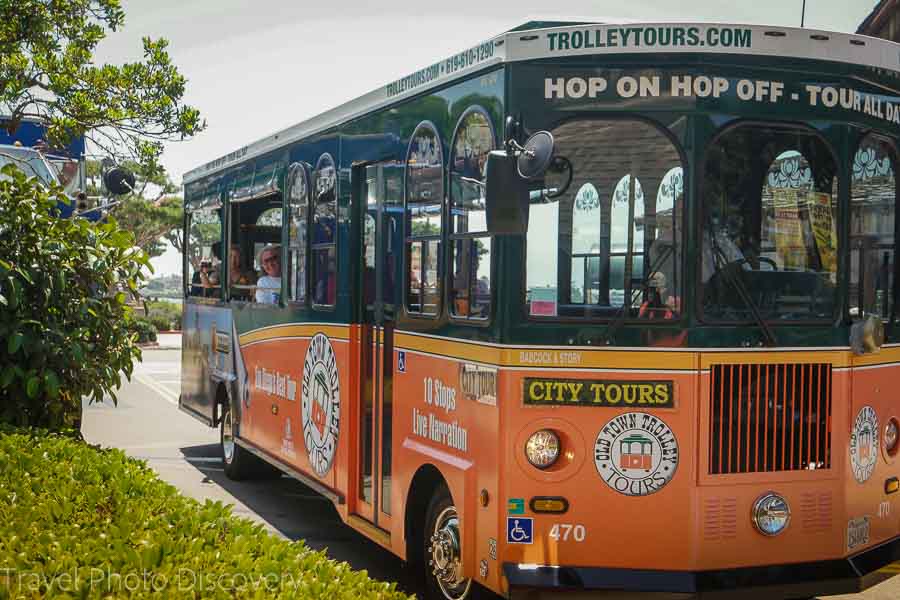 Driving through San Diego attractions with Hop On Hop Off trolleys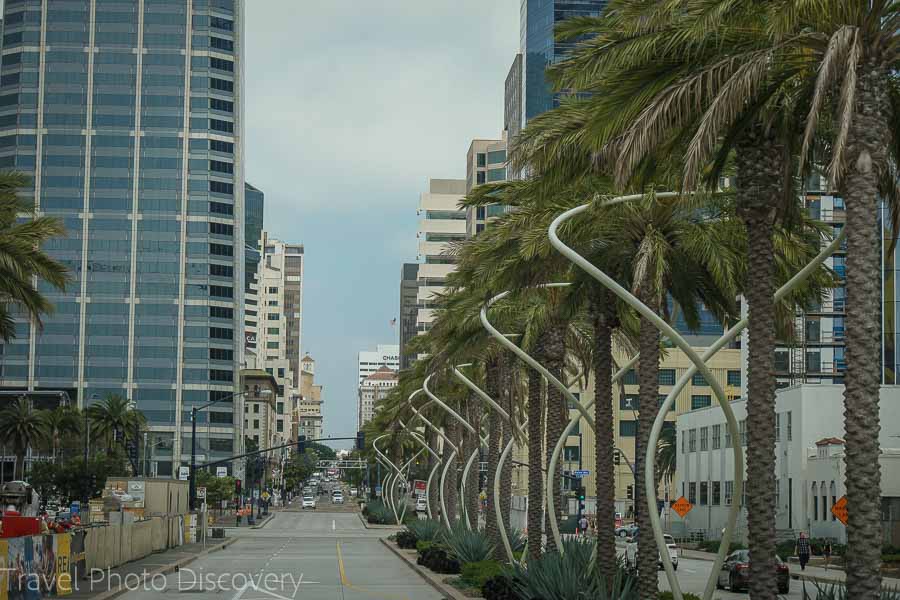 Here's a great way to explore the many unique places around San Diego below

8. An unusual park at Queen Califia's Magical circle
One of the interesting places to visit in San Diego for quirky and fun is Queen Califia's Magical Circle. If your looking for something creative and unusual then check out Queen Califia's Magical Circle.
Located in Escondido, just a short drive from downtown San Diego, Queen Califia's Magical Circle is a hidden treasure that will transport you to a whimsical wonderland. Created by the legendary artist Niki de Saint Phalle, this sculpture garden features towering mosaics and bright colors that will take your breath away. The garden is a fantastical world that invites you to explore its intricate details and let your imagination run wild. Queen Califia's Magical Circle is a one-of-a-kind experience that is sure to leave you awestruck and inspired. Don't miss out on the chance to visit this enchanting oasis and discover the magic for yourself.
Check out my post on this garden here for more beautiful images and story behind Queen Califia's garden.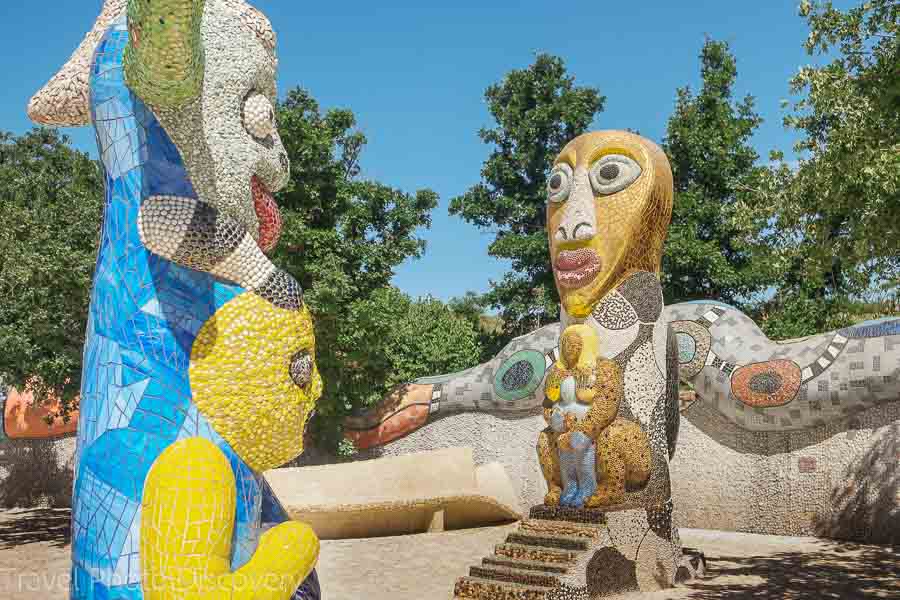 Here's a cool video tour of the Sculpture garden below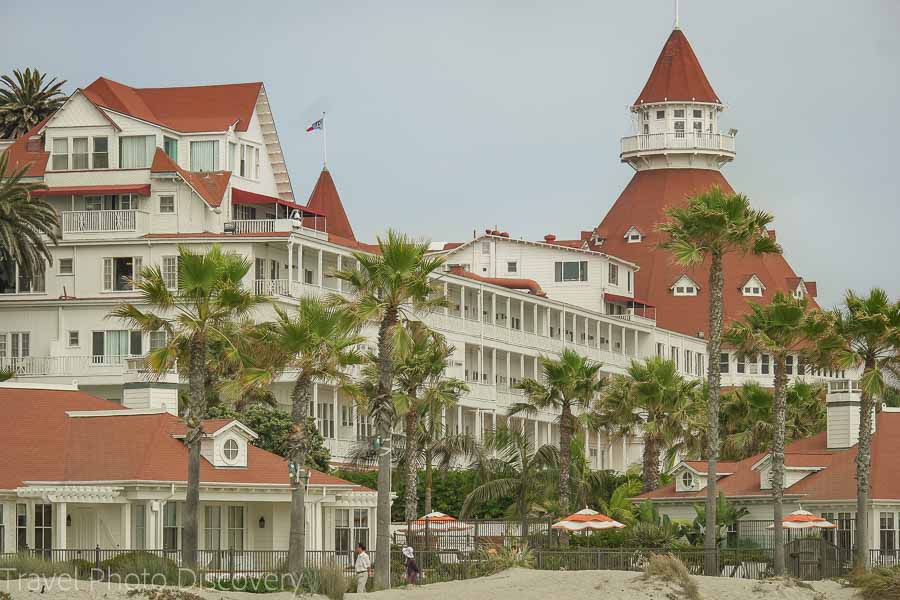 9 Check out Coronado town, hotel and beach
One of the things to do while in San Diego is to explore the Coronado area and beaches. The area in Coronado is a part of San Diego that world-famous for its beach and the Hotel Del Coronado called "The Del" by locals. The Victorian era hotel is huge and fronts the beautiful white sandy beach which stretches for over a mile. The downtown Coronado scene on main street is hip, low-key and filled with posh shops, cool eateries and of course brew pubs to hang out in.
You can easily get to Coronado by catching a ferry, uber or even the fun Hop On Hop Off trolleys that pass through the main drag and hotel. If you're looking to spending a fabulous night or weekend getaway to the Hotel Coronado, check out these reviews and updated prices here for more information and availability. A visit to San Diego and a stay at the Coronado is definitely something you will always have as a special memory and stay.
Checking out Hotel Coronado and the beach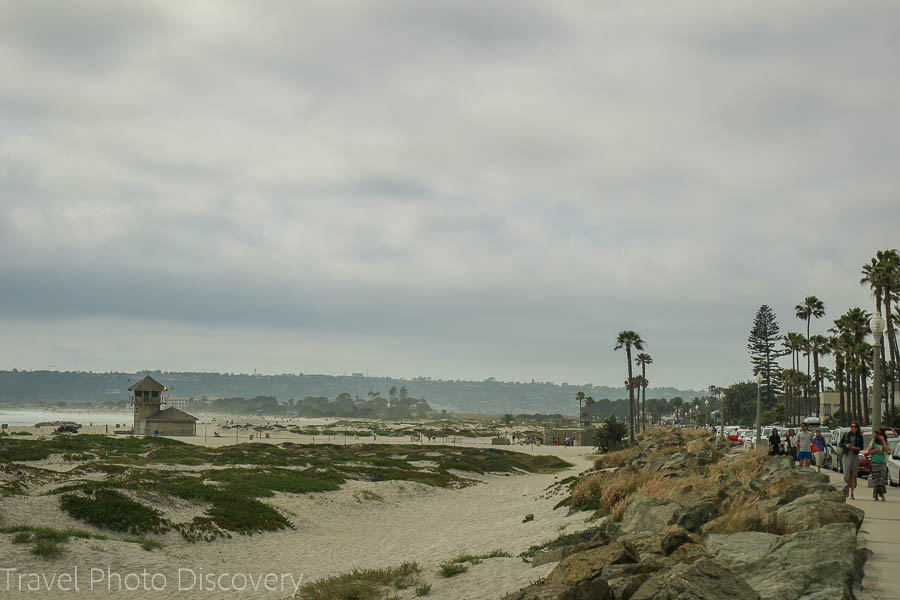 Check out these top 10 things to do around Coronado below
A night at this classic hotel would be the ultimate experience in San Diego and enjoying a day and night at this historic hotel. Check out the prices and availability here for more information and booking.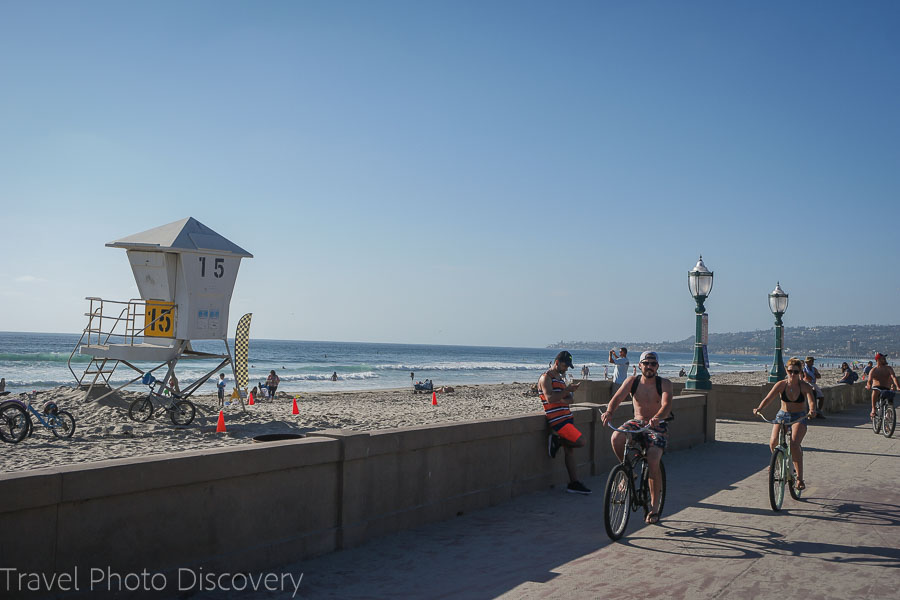 10. Boardwalk time at Belmont Park
If you're looking for a fun-filled day at the beach, then Belmont Park is a must-visit destination in San Diego! I highly recommend this classic amusement park that has something for everyone. Whether you're a thrill-seeker ready to ride the historic Giant Dipper roller coaster or looking to challenge your friends in a game of mini-golf, you won't be disappointed. And if you need a break from the excitement, the beautiful sandy beach and delicious food options are just steps away. Belmont Park is the perfect spot to create unforgettable memories and experience the nostalgia of an old-fashioned amusement park..
Checking out the amusement rides at Belmont Park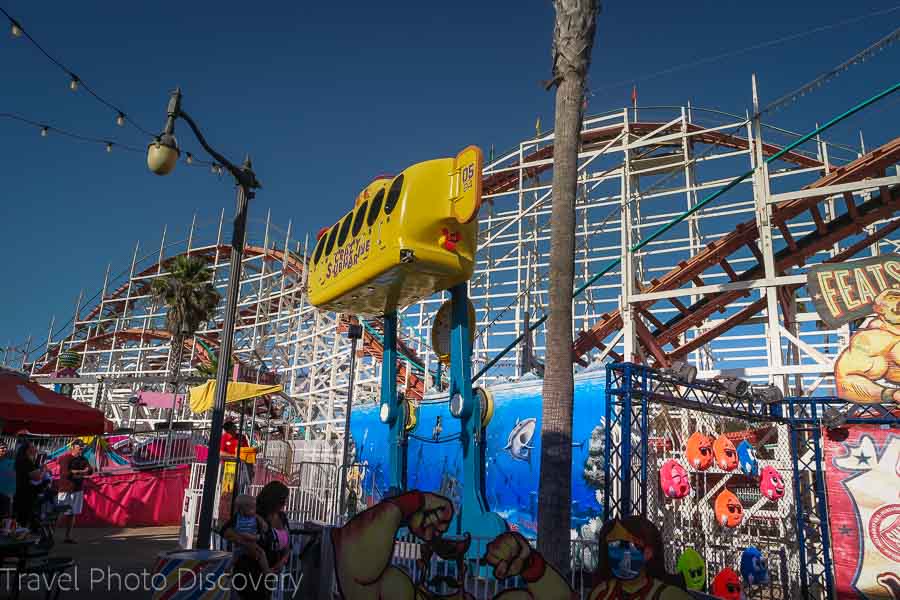 It's fun to enjoy nice walk, biking or some beach time which is a great way to enjoy the day Mission Beach and at the boardwalk, it's a great place for people watching or just enjoying the day on the beach.
Enjoy all the rides at Belmont Park below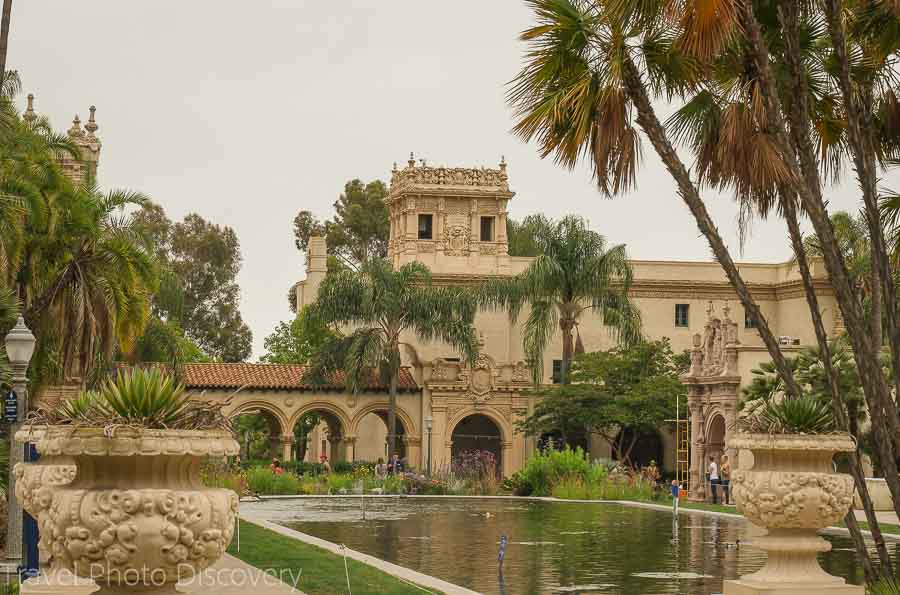 11. Spanish architecture and gardens in Balboa Park
One of San Diego's top attractions, Balboa Park in downtown San Diego has many of the historic landmarks, architectural treasures and beautiful gardens to explore in the park. This area has so many beautiful places to visit and must see attractions in the park and indoor activities with world-class museums and unique photography opportunities to capture in the park.
Balboa Park in San Diego has a fascinating past that dates back to the late 1800s. Originally named City Park, the land was reserved by the city's leaders to showcase the region's natural and cultural resources. In 1910, the park hosted the Panama-California Exposition, which marked the opening of the Panama Canal and attracted over 2 million visitors to the city. Many of the park's iconic buildings, such as the California Tower and the Botanical Building, were constructed for the exposition and have since become beloved landmarks of the city. Today, Balboa Park continues to evolve and expand, with new attractions and buildings being added regularly. With 17 museums, beautiful gardens, and numerous theaters, it's no wonder that Balboa Park is a top destination for anyone visiting San Diego.
You can find out more details of attractions and what to see in Balboa Park on their website here for more updated information and a calendar of events. If you plan on spending more time visiting the museums and attractions at the park, check out the Balboa Park Pass here to take advantage of discounts and other inclusive deals with this pass system.
Beautiful outdoor art displays at Balboa Park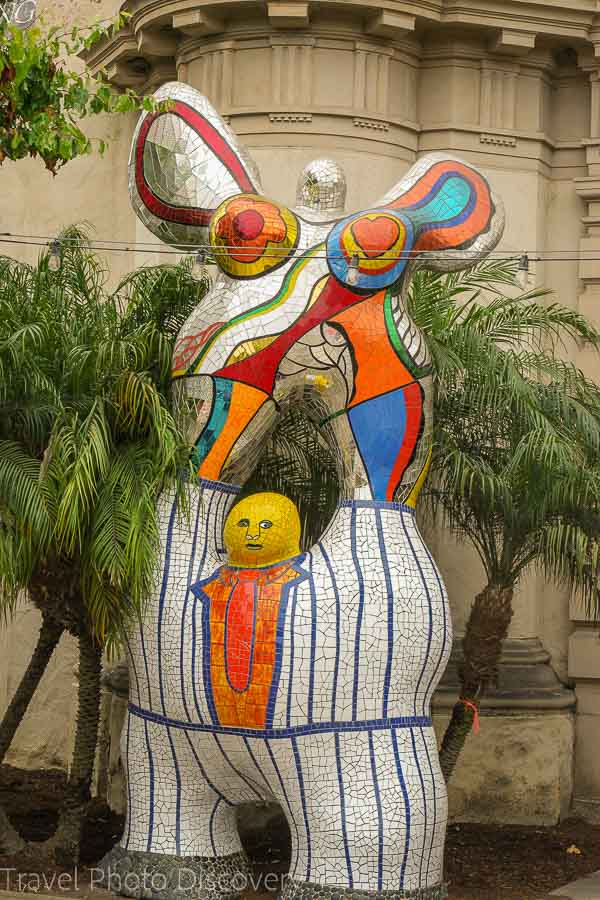 So many cool places to explore in Balboa Park – here's some places to check out on the video below.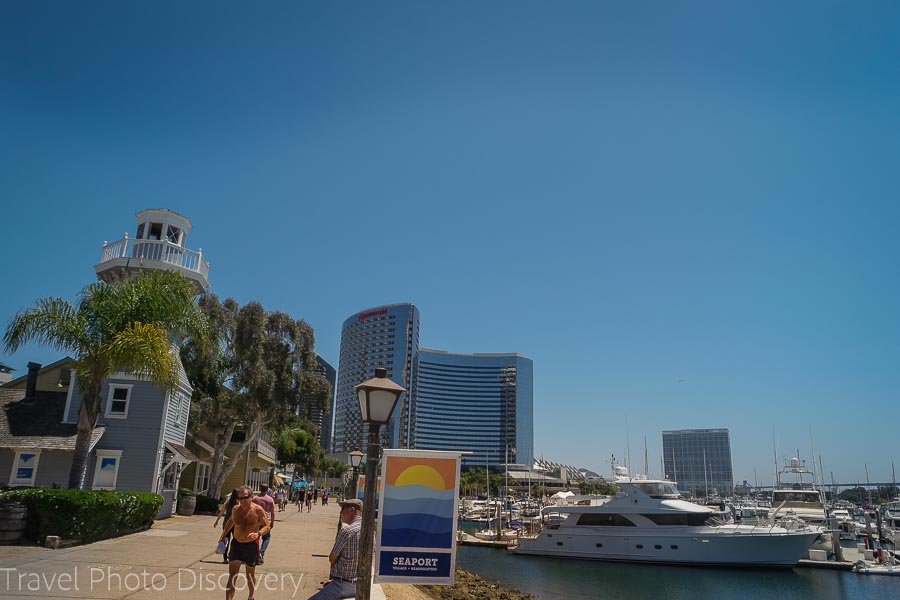 12. Hanging by the harbor at Seaport Village
Enjoying a low-key time on the grassy waterfront areas of Seaport Village or checking out some of the shops or eateries is a fun way to enjoy the outdoors and views around the waterfront areas. If your into just enjoying the bay views, some people watching and having a nice picnic on the expansive grass areas, then this is the perfect spot to be outside, relax and live that Southern California lifestyle along the bay. It's a fun thing to do in the downtown San Diego waterfront area especially if you want to relax, enjoy some great views and explore the village.
Tip – you can get to the Seaport Village with the hop on hop off trolleys or drive and park directly in their parking lot.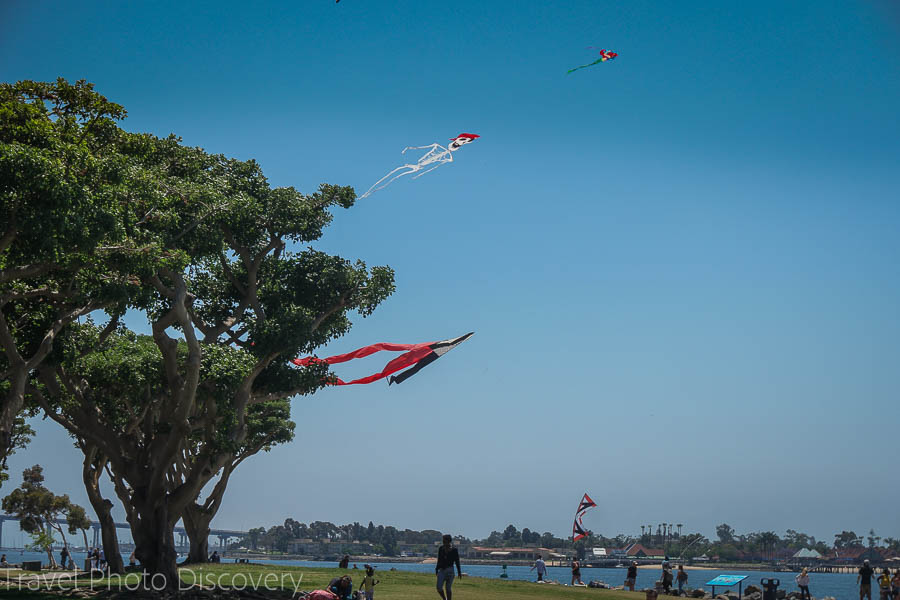 13. Checking out the flower fields at Carlsbad Ranch
For visitors that come to San Diego, a visit to the Carlsbad Ranch to see the amazing annual blooms is a must-see experience in spring time. One of the fun places near San Diego on a coastal drive, the hillsides above Carlsbad are filled with spring to early summer blooms. Colorful ranunculus blooms in a series of rainbow colors help to identify the tuber colors and will eventually be pulled and sold at their nursery. It's a wonderful show meanwhile to visit Carlsbad Ranch and check out the colorful hill along with other blooms in their garden displays.
The flower show also features floral displays created by local designers, live music, food vendors, and a variety of activities for all ages. The Carlsbad Ranch Flower Show is a must-visit destination for anyone who loves nature and wants to experience the beauty of spring in California.During the flower show, visitors can stroll through the fields of flowers, take pictures, and learn about the history and cultivation of the ranunculus.
You can check out more details and timeframes to visit Carlsbad Ranch here for peak visiting times and their calendar of events.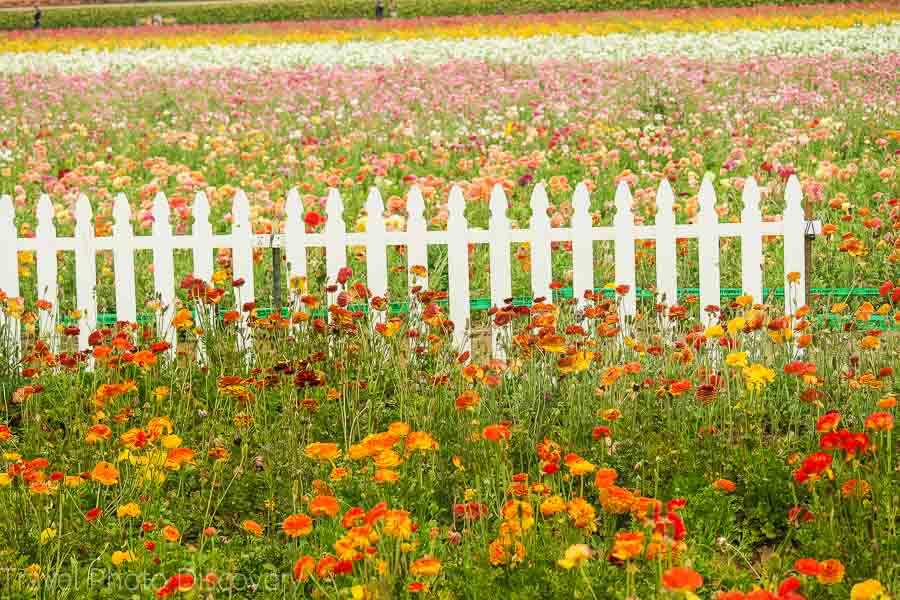 Tip – Carlsbad is also a great spot to pick up some of the freshly picked strawberries for sale from the local farms there.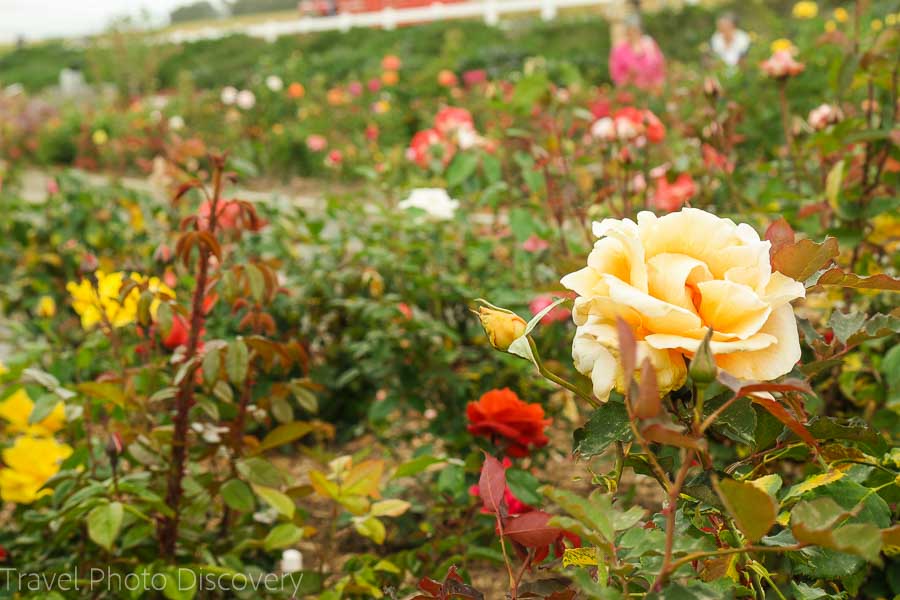 14. A really cool garden at San Diego Botanical Garden
The San Diego Botanical Garden is one of those fun places to go to in San Diego. A short drive up the coastal Highway, the garden is located north of the city at Encinitas is a fantastic garden and non-profit operation. Originally the home and private garden collection of the Larabee family who planted an extensive plant collection of exotic and Mediterranean plants before deeding the property to the County of San Diego initially as a refuge to the local quail population on the site. The 37 acre site is filled with amazing collections of sub-tropical plants, desert landscape, Mediterranean plants in a variety of garden rooms that are colorful and so much fun to explore.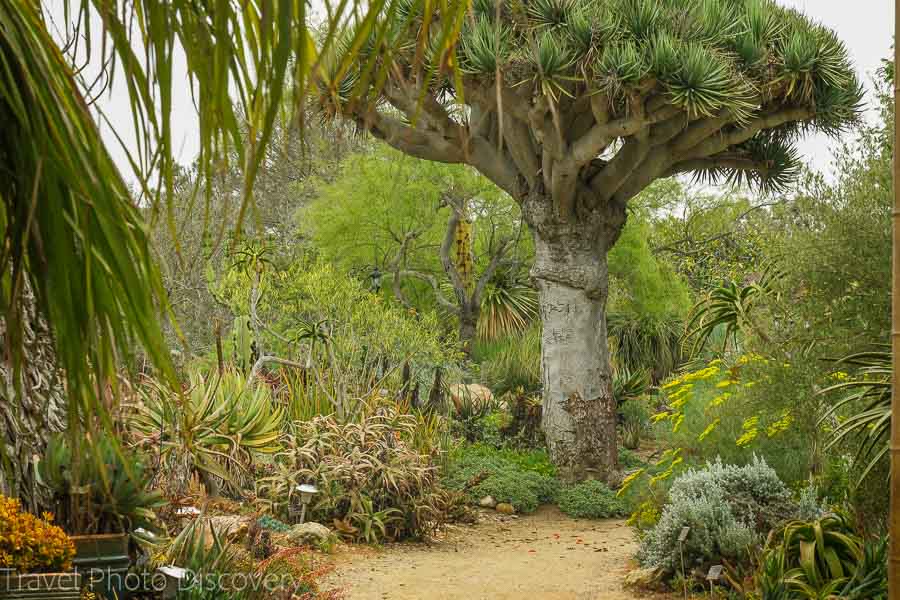 Tip – you can tour the gardens separately, but going with a local guide helps to understand the plantings and history of the place. You can check out their website here for more details, tours and visiting the San Diego Botanical garden.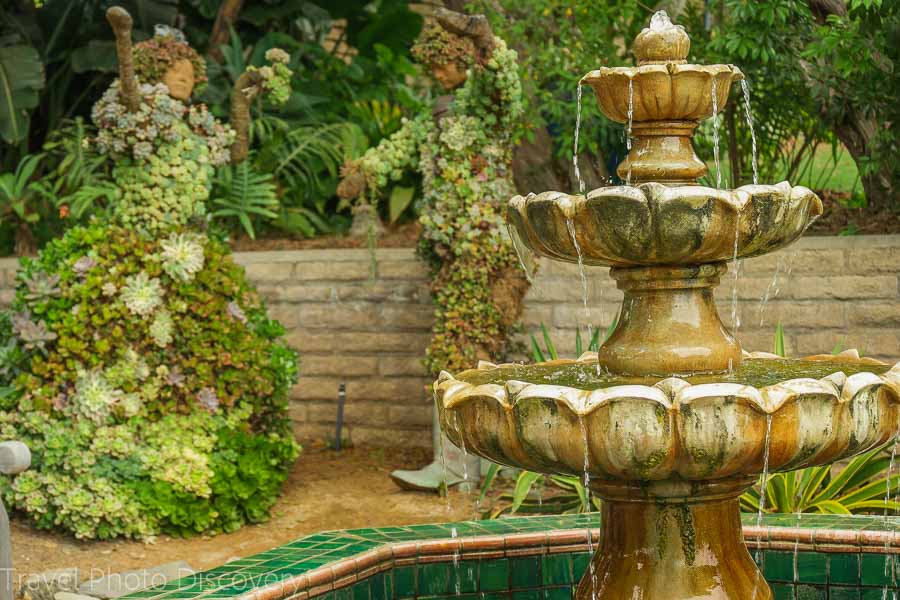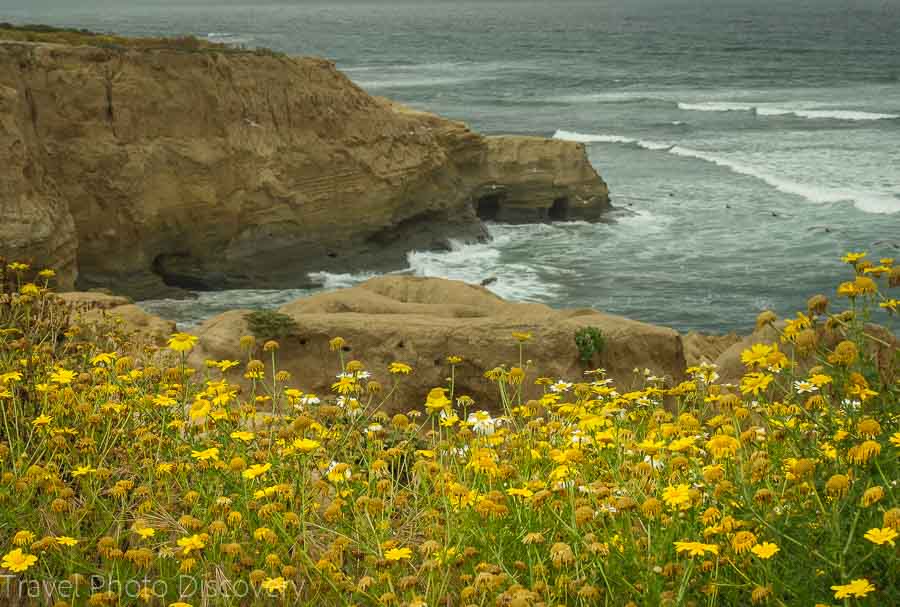 15. Exploring caves and coastline at Sunset cliffs
San Diego's scenic coastline is legendary and there are so many wonderful beaches to explore. If you are in the mood to hike or check out some of the more rugged coastlines in the city, then head out to the Sunset Cliffs and as noted – late afternoon to sunset timeframe is the ideal time to visit and experience some wonderful sunset views along the coastline. Spring to late summer is a fantastic time to explore the various trails with a burst of annual summer blooms dotting the coastlines with vivid yellows, blues and purples. This is definitely the best cheap thing to do in San Diego and enjoying nature at its best just in the city borders.
For more information on visiting this area and trails, check out the main website here for more details and images.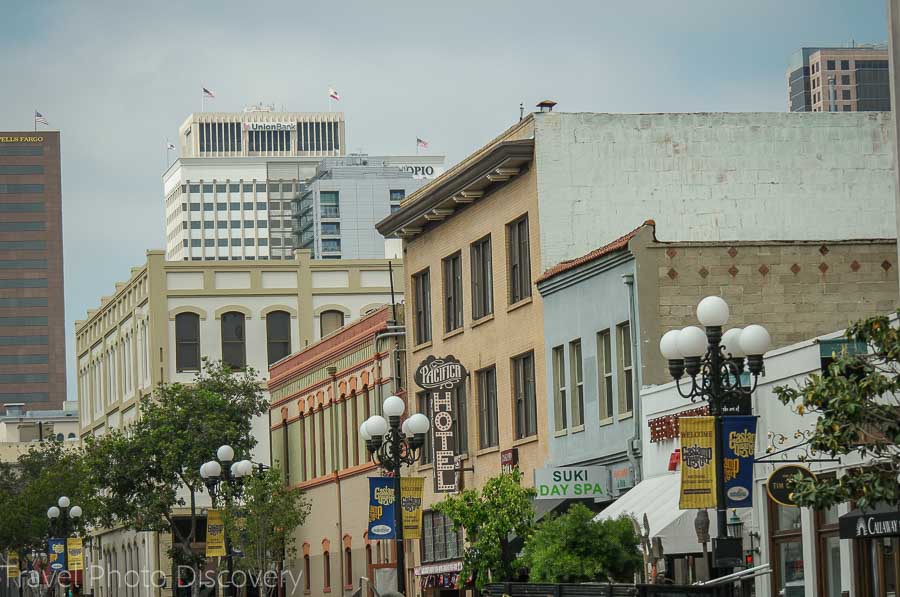 16. Nightlife at the Gaslamp Quarter
The Gaslamp Quarter of San Diego is where to go for those food enthusiasts and night owls looking for some entertainment and other fun attraction in this lively district. The historic Gaslamp Quarter was established originally in 1867 as a new city center closer to the bay with 5th Avenue being the main thoroughfare. There are 94 historic buildings built during the Victorian era and now houses a variety of restaurants, shops and entertainment venues.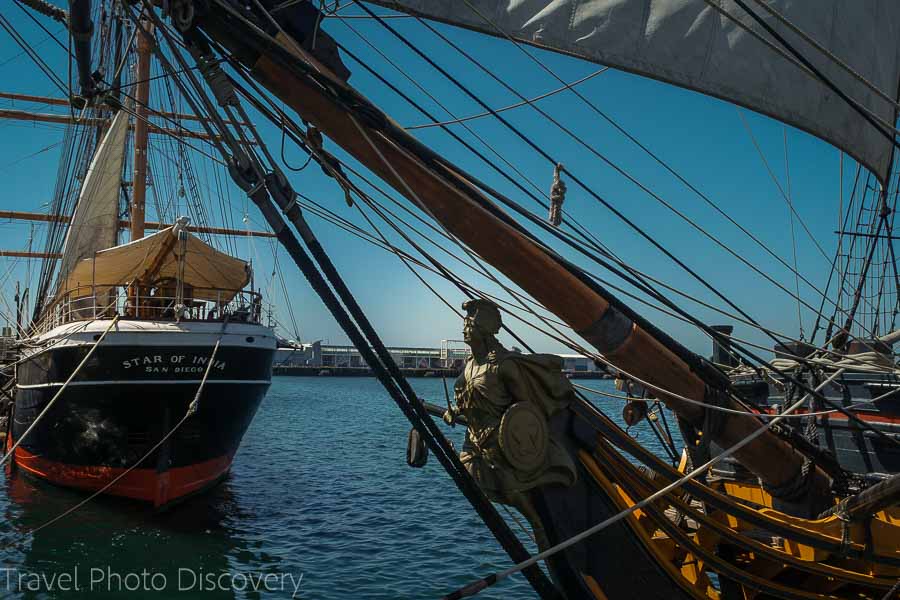 17. Checking out cool ships at the Maritime Museum
Right on the waterfront facing San Diego bay, the Maritime Museum hosts many of the historic ships that have visited and plied the waters around Southern California. Beautiful and well maintained, you can explore all the ten historic vessels as a living museum filled with artifacts, maritime memorabilia, models and other cool treasures. The entry includes a guided tour or one you can take with an audio tour through all the ship exhibits. Views to the other ships, downtown and the bay make this a fun and education tour in San Diego's waterfront area.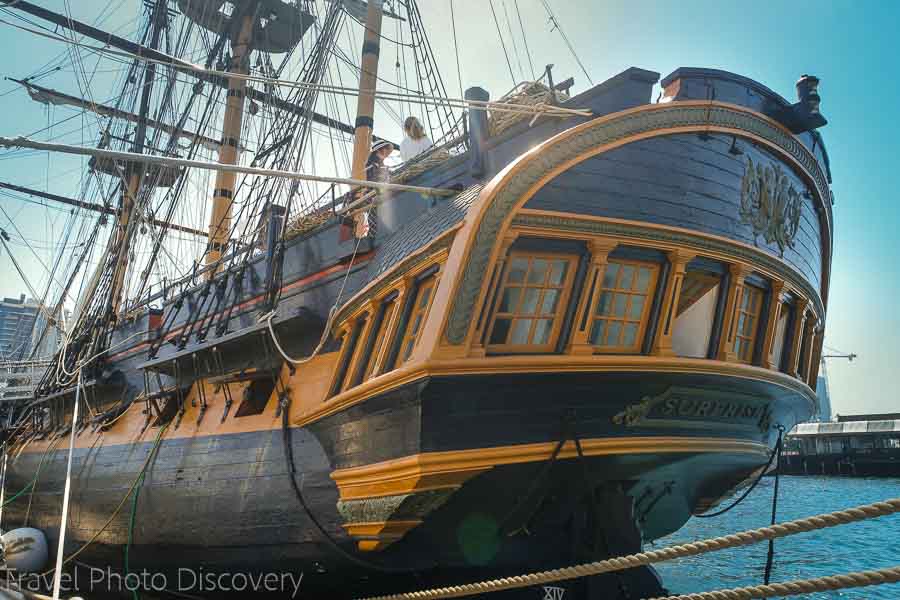 18. The gay neighborhood at Hillcrest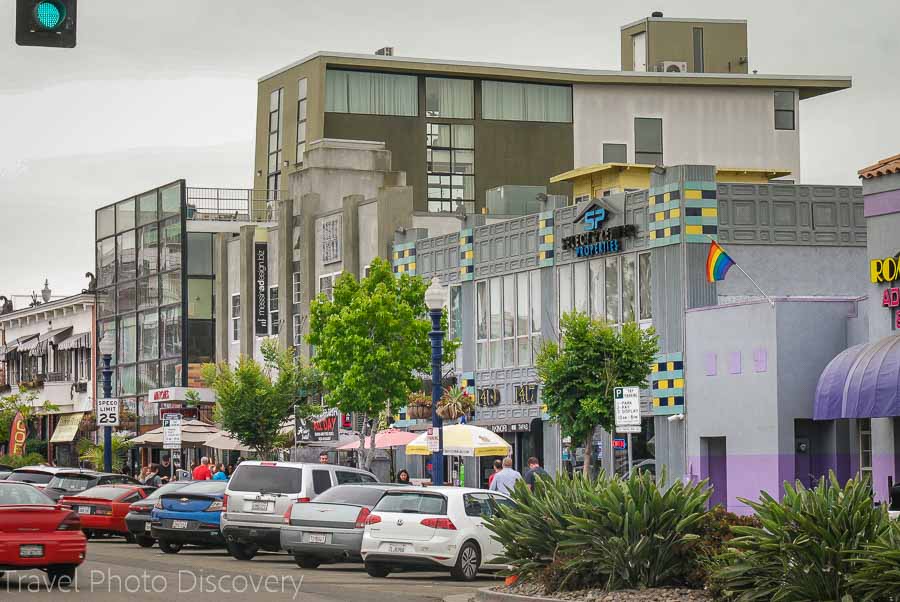 The trendy gay district in San Diego called Hillcrest is a gentrified neighborhood of upscale stores and galleries with gay clubs, restaurants and other popular hangout spots including the only gay brew pub in the city. It's a fun area to explore and as typical happy hour to up late in the evening is when things pick up for people watching and live entertainment.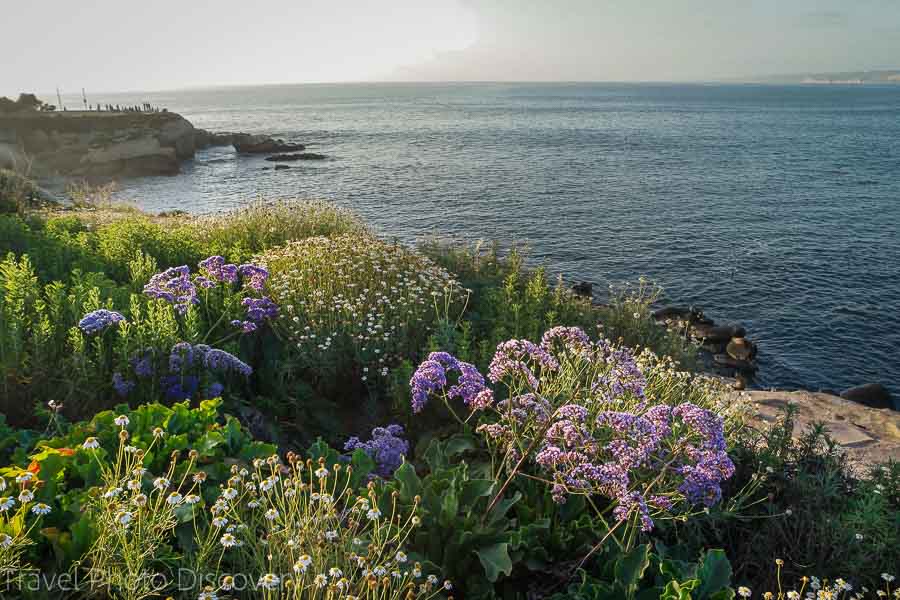 19. Sunset and Beach vibe in La Jolla
A drive down to the city of La Jolla is a fantastic way to enjoy the coastal views and exploring the beautiful scenery and attractions along the way. The best time in my opinion to visit the area is towards the afternoon and head out directly to La Jolla Cove and the La Jolla tide pools to check out the cliffs, wildlife, wildflowers and stunning views of the coastline. This only gets better towards sunset when you can enjoy the end of day with a perfect sunset and gorgeous golden skies. Extend your visit walking around the small downtown area with cute galleries and upscale stores along with so many inviting restaurants and brew pubs to choose from. If you have more time come early to La Jolla to take advantage of some beach time, outdoor activities, strolling the various communities or just enjoying the beautiful coastlines.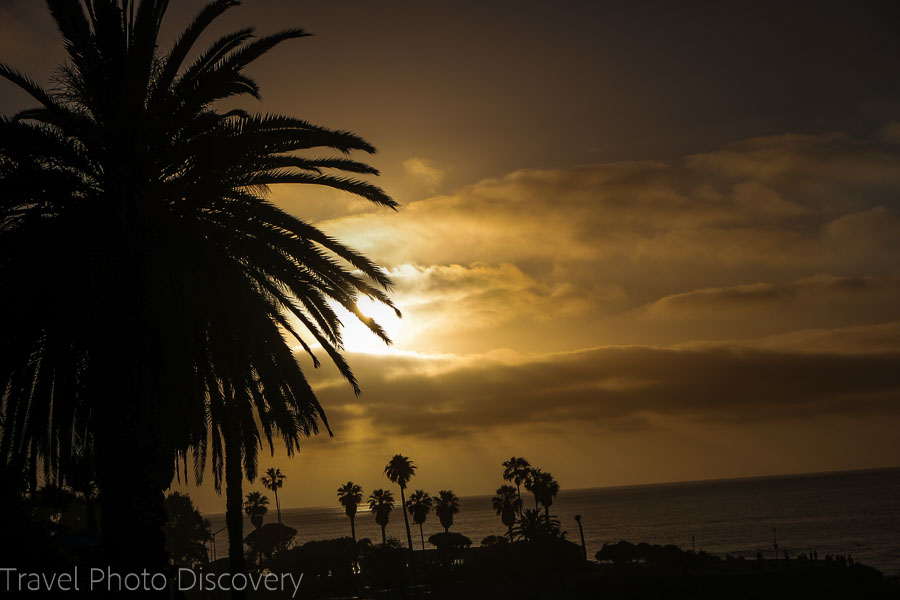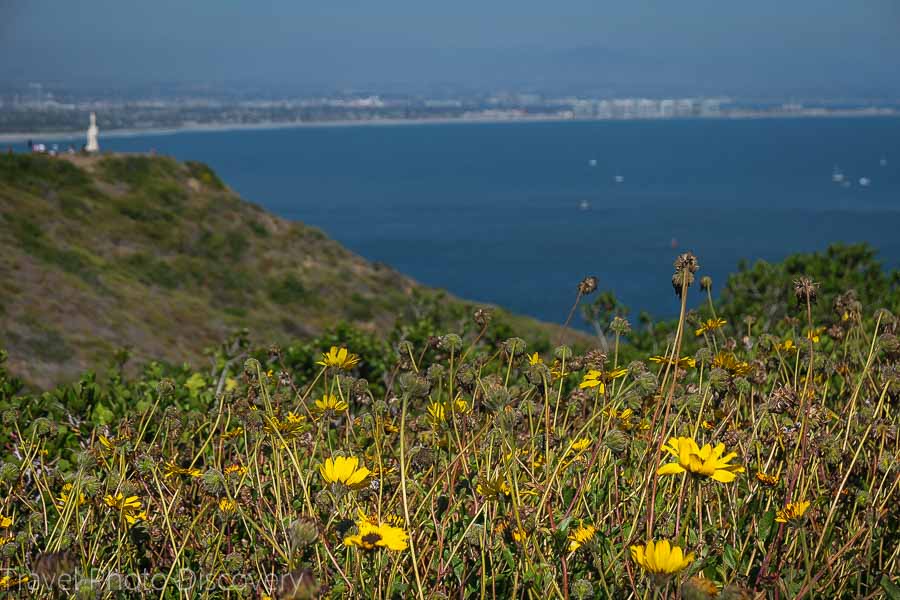 20. The Cabrillo National Monument
At the tip of San Diego Bay facing the downtown and waterfront area is the peninsula area called Point Loma with Cabrillo National Monument all the way at the tip of the mostly natural park preserve. This is one of those fantastic San Diego tourist spots worth visiting and just a short road trip to see these historic monuments, a museum, lighthouse and other attractions. The main attraction is the monument itself which is a tribute to Spanish explorer Juan Rodriguez Cabrillo – the first European to step foot on western soil in 1542. The monument shows a his figure with a cross above his head and looking out into the main downtown area of San Diego. A short drive from this site is the lighthouse which is also an interesting place to explore the inside and adjacent buildings.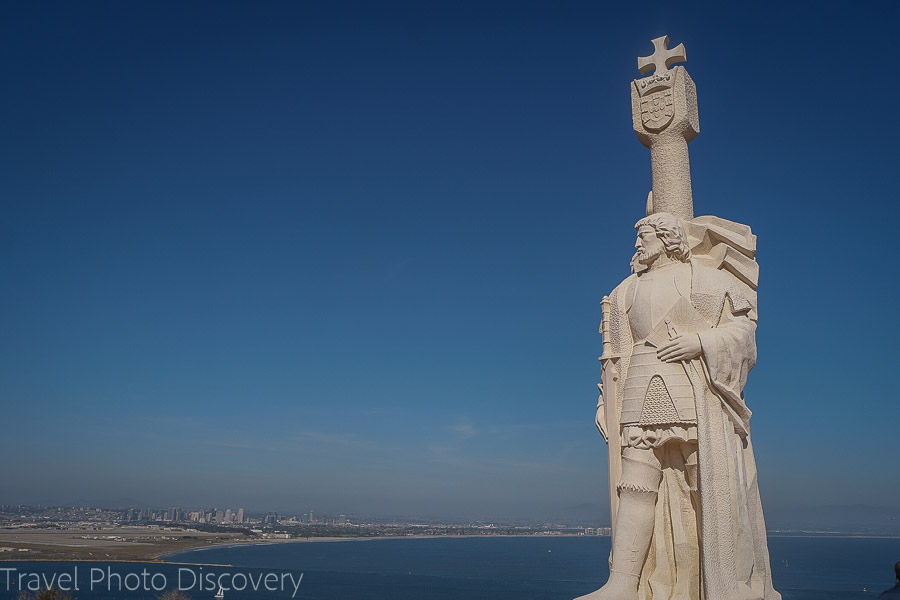 Driving around Point Loma to the tip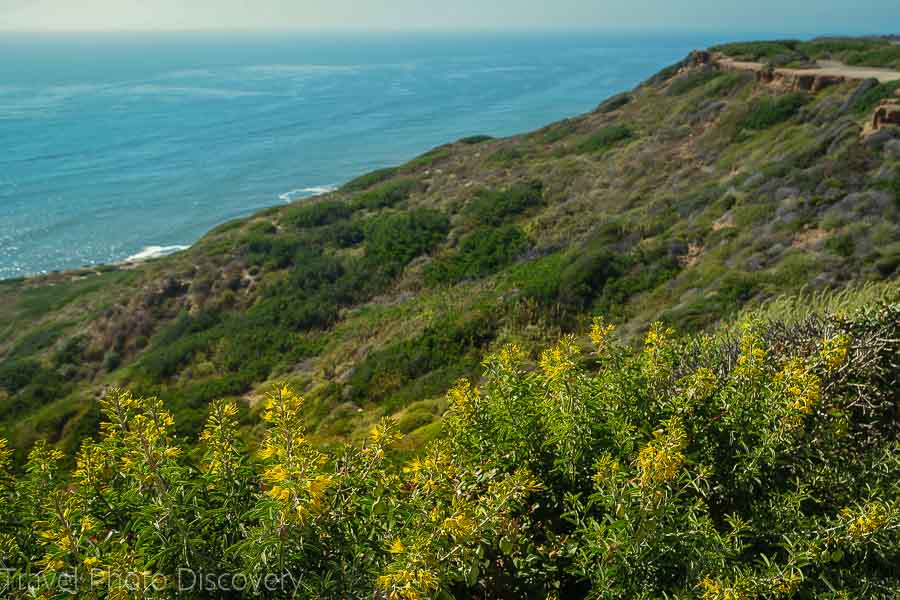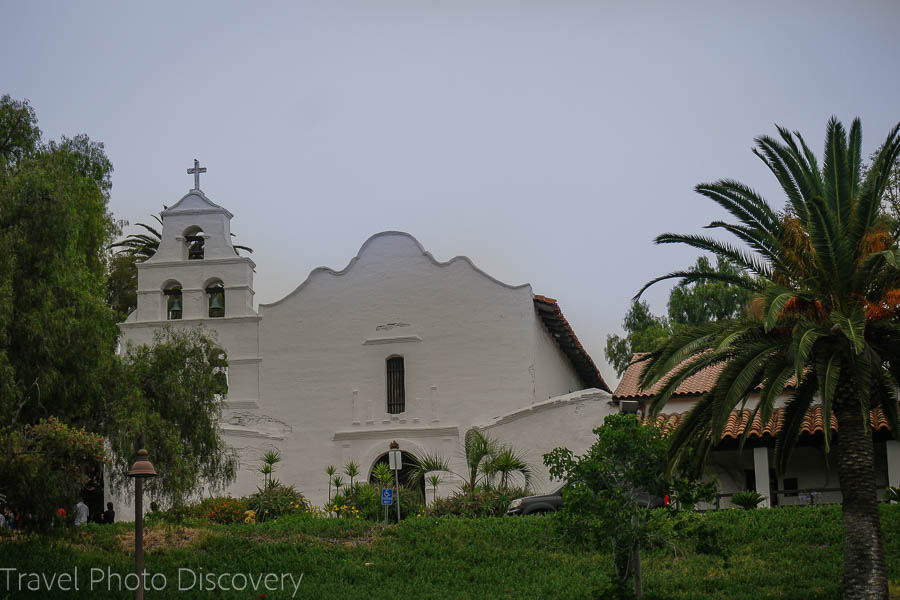 21. Mission San Diego De Alcala
The first mission established in California, Mission San Diego De Alcala established Catholicism throughout state and the 21 missions built. Built in 1769, local Indians living in the region where converted into Christianity and helped to establish the building of the mission. The mission still has active masses, but guided tours are given on the grounds and church. You can find out more information and visiting here for open hours and the guided tours.
22. Cool neighborhood garden topiary
It isn't that often you will come across a home filled with topiary spilling down the hillside instead of a front lawn. This is definitely unusual and if you like quirky things, you should check out Harper's topiary garden at 3549 Union Street in the Mission Hills neighborhood. For the past 15 years, Edna Harper has conjured a whimsical garden of the existing shrubs and greenery on the front yard into a living sculpture garden for the neighbors and everyone who visits to enjoy.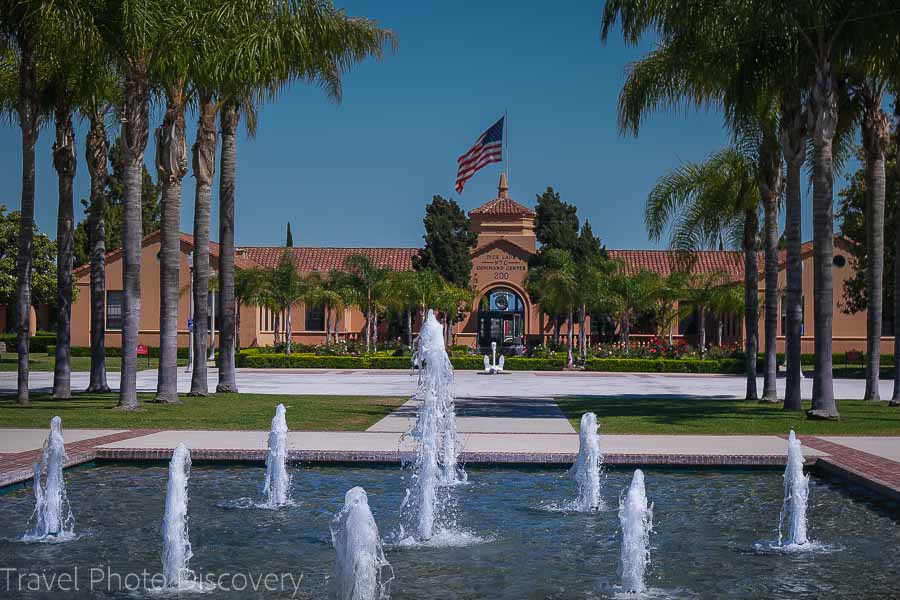 23. Checking out the art scene at Liberty Station
The former Naval training center in San Diego has been converted into an area of art galleries, museums and art focused weekly gatherings and art showcases. This arts district is a place to enjoy art, have a good meal and check out the various events that happen regularly during the week. For a schedule of events and activities, check out their website here for details and current art exhibits
Checking out the art galleries and museums at Liberty Station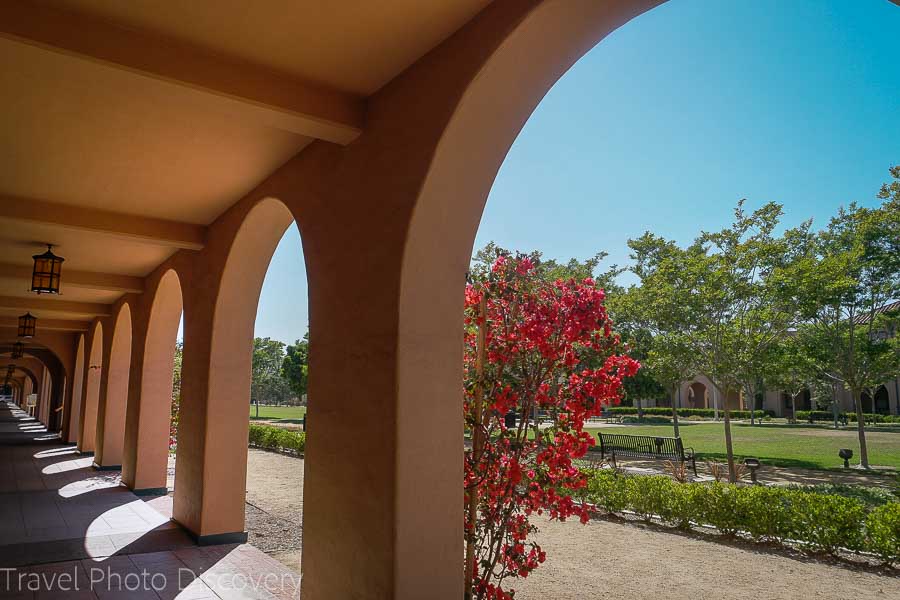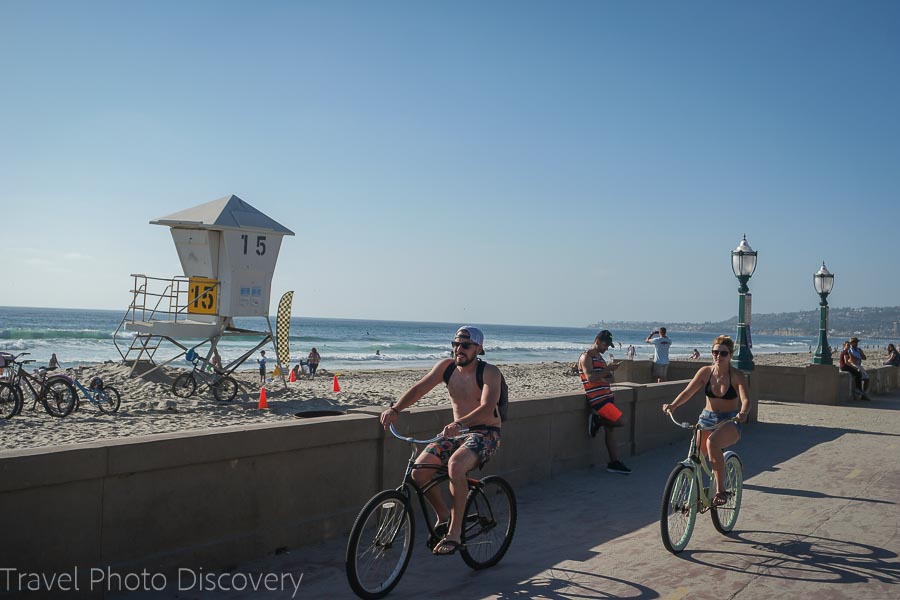 25. Biking the coastal areas and boardwalks of San Diego
Along the many of the coastal areas of San Diego, you will find biking and walking zones that allow you to enjoy the beach and coastal areas. One of the most popular areas include, Mission Bay, Mission Beach and Belmont park all the way down to La Jolla area. You can check out the coastal and inland biking areas on this website for cool places to explore on a bike.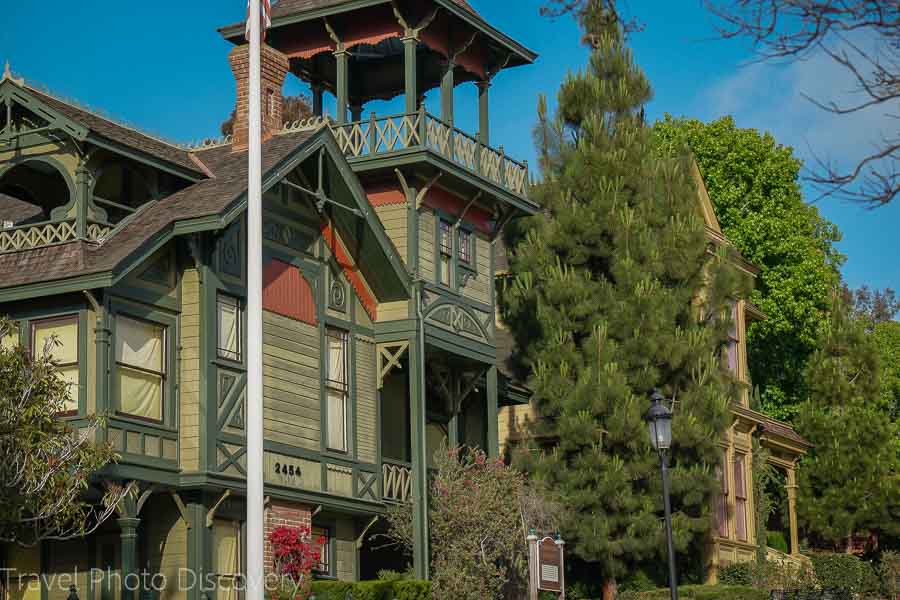 26. Heritage Park
This is one of the hidden and fun activities to do in San Diego with a visit to Heritage park. You can check out the collection of historic Victorian homes and the city's first synagogue, Heritage park is a unique place to visit in San Diego. It's easy walking around the park to enjoy these beautiful and restored homes all in one area. Located in Heritage park and close to San Diego's Old Town area.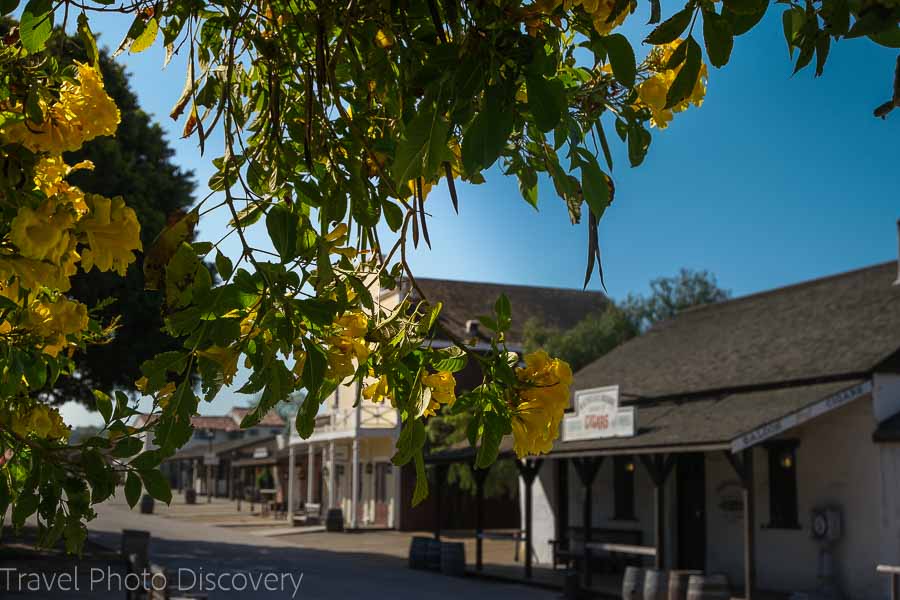 27. Casa de Estudillo
This historic adobe house called the Estudillo house is in the Old town area of San Diego and built-in the Spanish colonial style prevalent of abode homes of that period. Located on Washington Square this living museum shows the various rooms and lifestyle of that time and period. For more information, check out the website here for visiting hours and calendar.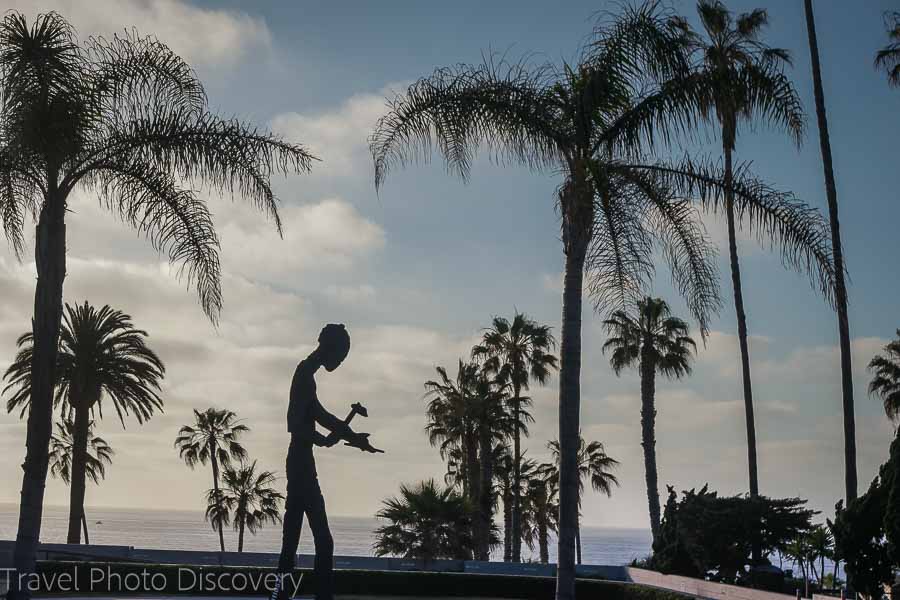 28. Exploring San Diego's Museums
San Diego is a museum lovers city with museums that cover every facet of art, craft and hobbies that attract visitors and locals from around the world. A large concentration of museums in the art, photography and history genres can be found at Balboa park with the Air and Space Museum, Museum of Man, Museum of Photographic Arts, San Diego Art Institute to over 16 different museums just in the park alone. Check out the details to visiting the Balboa Park museums here for more details and what to see and do.
Another area with museums in a group setting is located around Liberty Station with an emphasis on art and sculpture to include the Visions Art Museum, Women's Museum of California, New American's Museum and a variety of smaller scale organizations with art galleries. Check out the Liberty Station website here for more details and a calendar of events.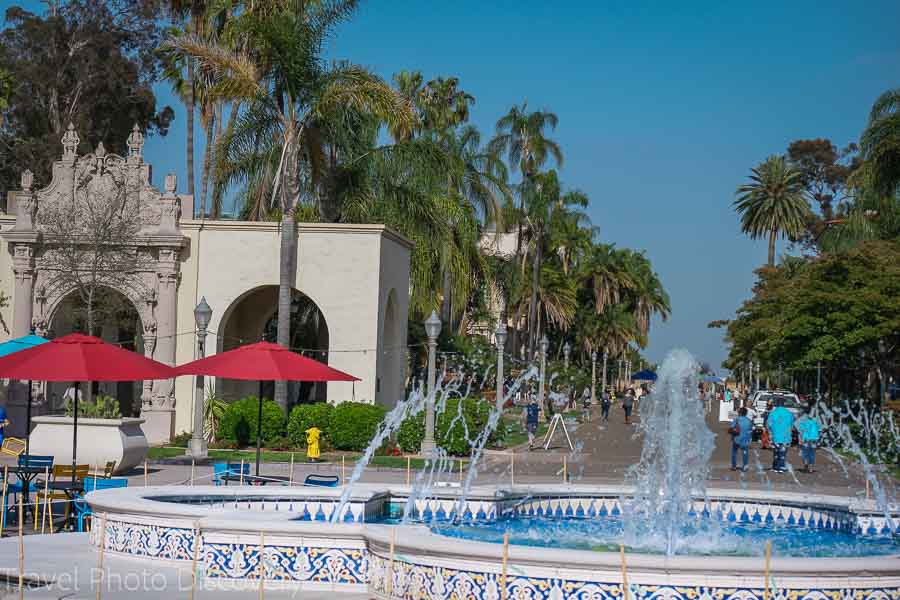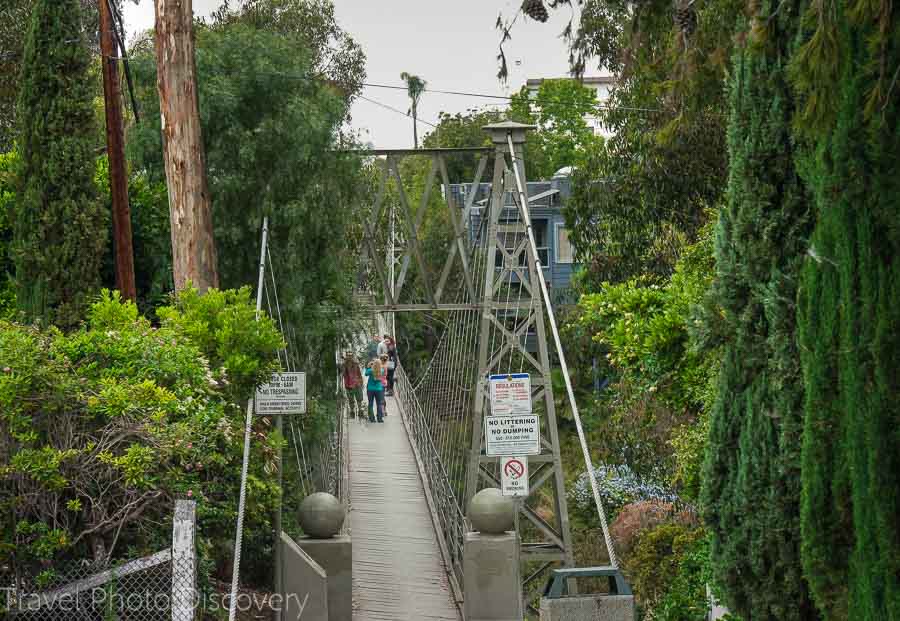 29. A hidden suspension walking bridge
The Spruce Street suspension bridge is one of those hidden gems in San Diego that really take you by surprise. Suspended over a deep canyon in the heart of the city by Spruce Street and 1st on Bankers Hill. It's a little Oasis of green with a bridge that sways depending on how many people are walking through it. Check this place out if you're looking for a cool thing to do in San Diego especially if you are in the immediate area.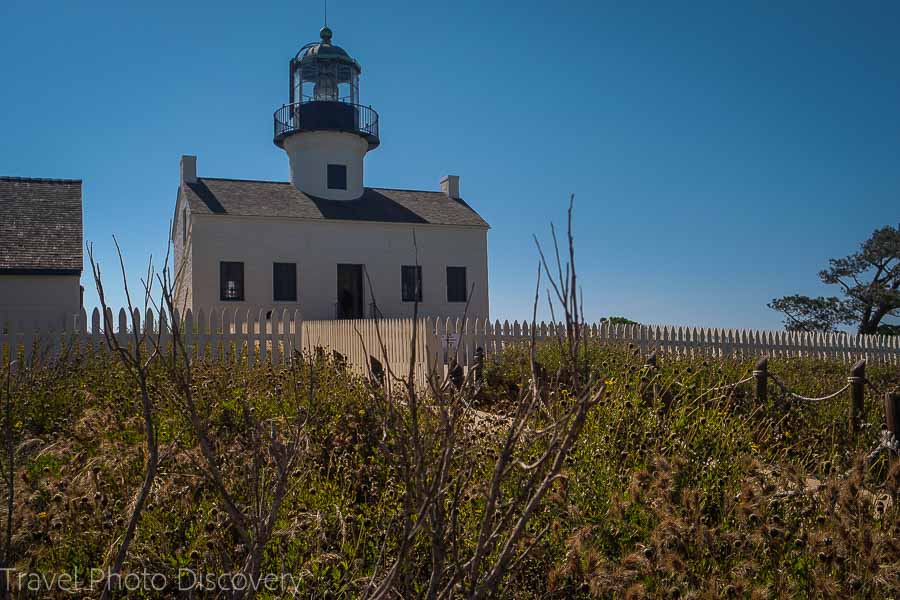 30. Check out a scenic lighthouse and trails at Point Loma
At the tip of Point Loma is the light house with spectacular views of San Diego Bay and Harbor. The light house is open for visitors to explore and climb up to the glass tower. While in the area, check out some of the walking trails or head out to the sandy ocean front beach below which is never filled with tourists looking for a quiet beach.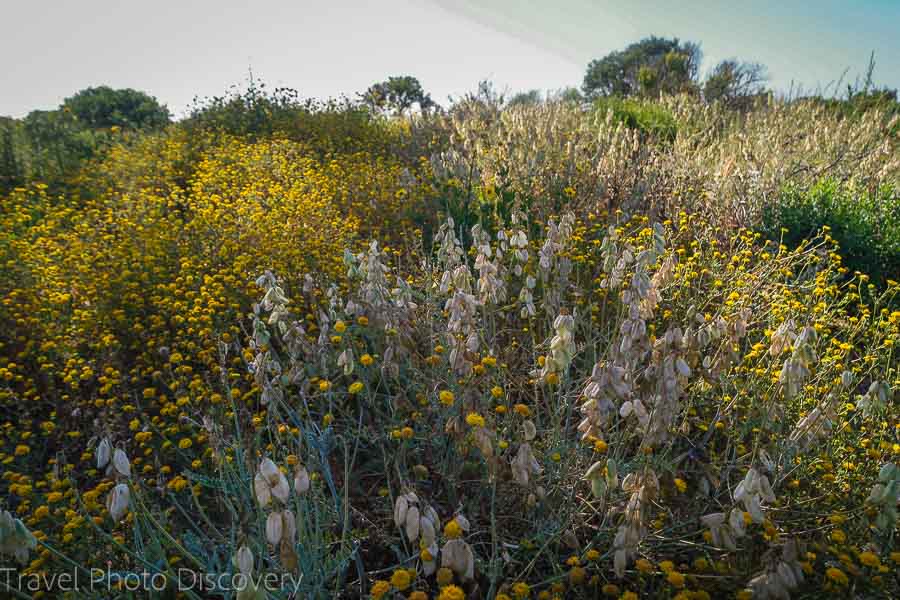 31. Mission Trails Regional Park
With over 7200 acres of wildlife park and recreational areas, the Mission Trails Regional Park is one of the best places to visit in San Diego for its gorgeous natural setting and so close to the metropolitan area. Located just eight miles Northeast of downtown San Diego. A nice getaway to open countryside with rugged hills, canyons, boating and over 60 miles of trails in the park – this is a quick getaway from all the urban metropolis of San Diego.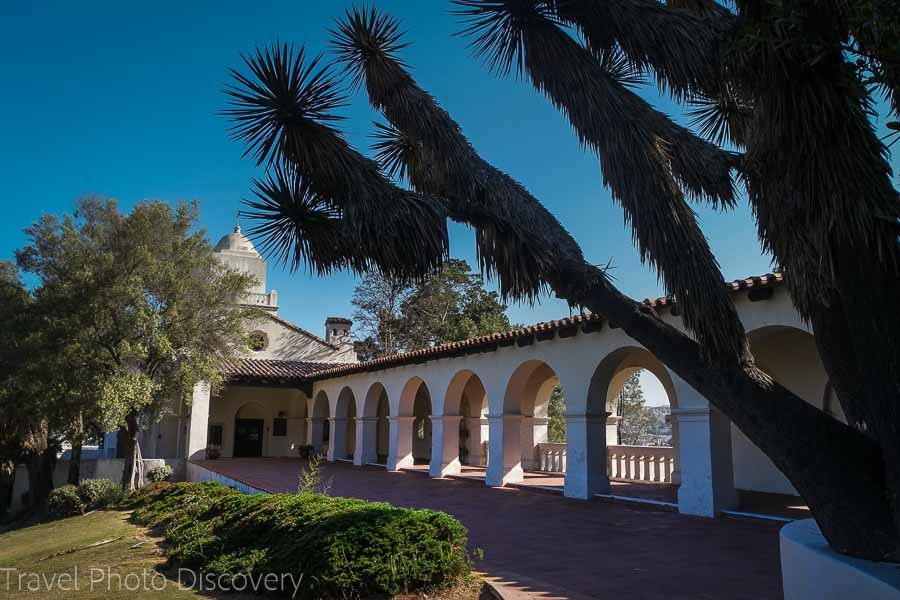 32. Junipero Serra Museum
Located in Presidio park on a scenic hill with beautiful views of the downtown and coastal area, the Junipero Serra Museum is an easy and scenic drive from the Old town district of San Diego. An iconic landmark to the area, and is the site of the first European settlement in California. This museum offers guided or self guided tours and you can check out the museum details here for hours and highlights to visiting.
Beautiful views below from Junipero Serra Museum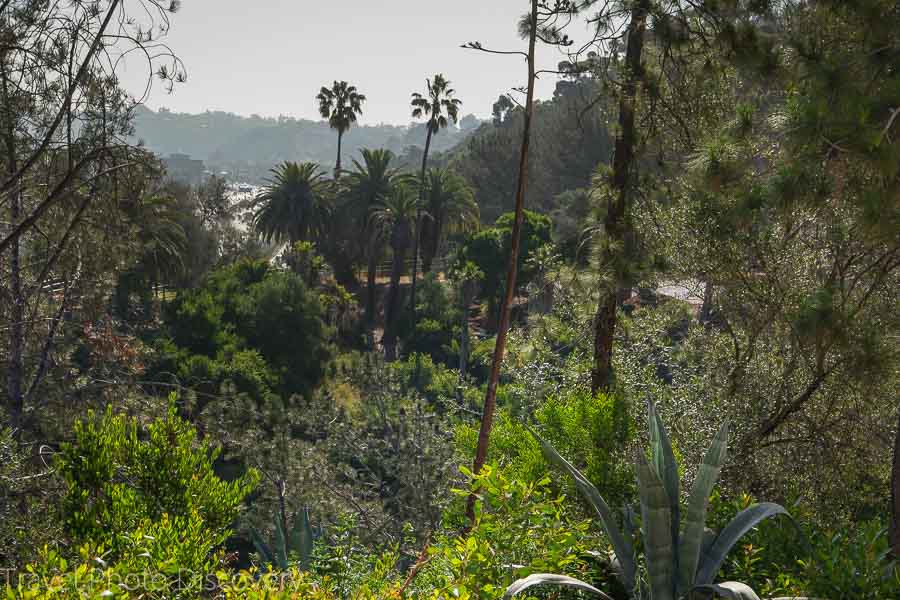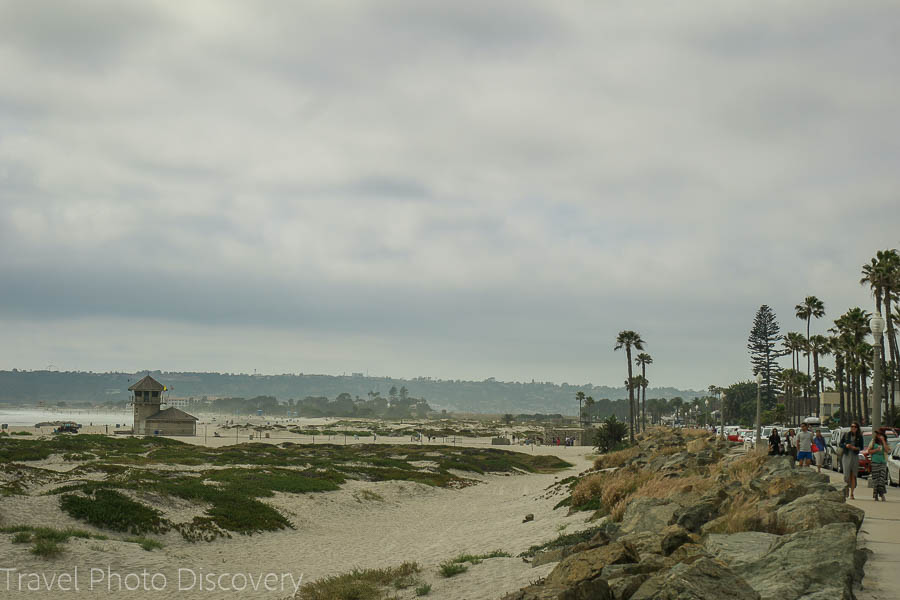 33. Coronado Beach
Located on Coronado island with the landmark Coronado Hotel, Coronado beach is 1.5 miles of sandy and flat beach. It is popular with swimmers, surfers and beach goers visiting or even locals enjoying a day out on this scenic and expansive beach.
34. Japanese Garden at Balboa Park
In the middle of all the historic buildings and museums of Balboa park, the Japanese gardens are an oasis of greenery, textures and quiet contemplation from all the crowds visiting the more popular attractions around the park. Better known as the Japanese Friendship Garden, this is garden is a beautiful place to walk and enjoy from the busy attractions in the park and you can take part in a variety of events and exhibits that are sponsored regularly in the garden.
35. A visit to Sea World
For family fun in San Diego and visit to the iconic Sea World is where you can enjoy sea life at it's best with beluga whales, playful dolphins and cute penguins frolic and perform in some of the cool venues around the park. This all day tour of Sea World includes 7 unlimited days of visit to the park and all the amusement rides.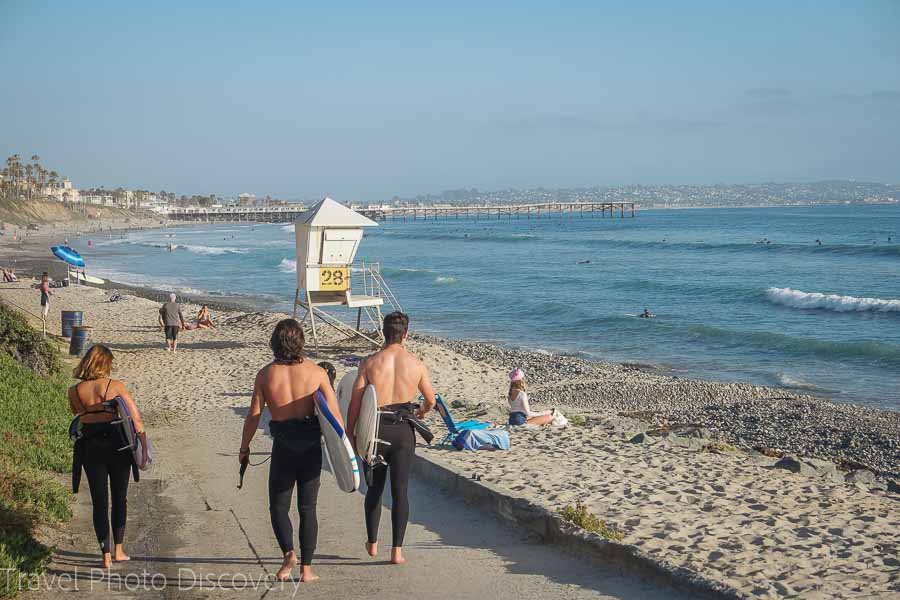 San Diego activities & adventure
36. Take a surf lesson in San Diego
What would be more cool than to take a surfing class and then try out some of the fun waves on a designated beach. This beginner surf class with a group of other beginner surfers will give you a nice introduction, techniques and enough time for you to start practicing you new skills and enjoy some San Diego waves.
37. Bike ride downtown and bayfront areas of San Diego
What a great way to enjoy a little Sand Diego sightseeing and do a little exercise as you bike through the downtown and waterfront areas and pass by many attractions. This 6 to 10 mile biking adventure covers many of the cool places in the city along with the big attractions to stop and do some photo ops at your leisure.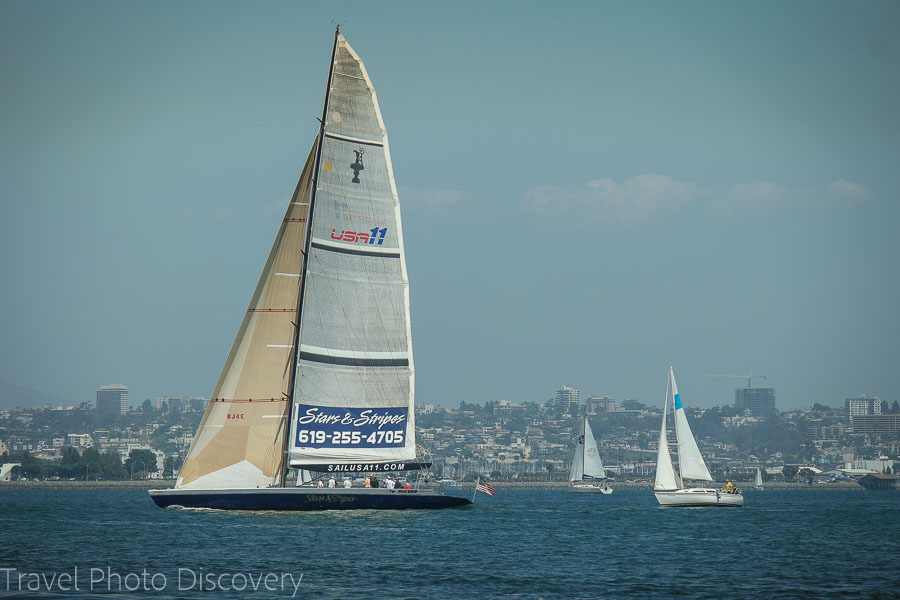 38. San Diego Sunset Sail
What a perfect way to cap off a day exploring the city with a fun sunset sail in San Diego bay on a luxury sailing vessel while you see the downtown, Coronado Island and Point Lomo and other popular Sand Diego sites. This sail includes pick ups, drinks and snacks and guided talk with the captain. This is definitely one of the romantic things to do in San Diego and enjoy the city from sunset to evening time.
39. San Diego whale watching tour
A visit to San Diego isn't complete without looking for whales up close. A good way to do this is on a whale watching tour with Viator tours. With plenty of different time frames to choose from, this easy and affordable three-hour tour can fit nicely with your visit to San Diego and see some amazing whales plying through the area in their regular migration in California.
40. Easy boating on a food and wine tour
This unique boating tour combines a food and wine tasting with a fun boating experience on these fun Duffy electric boats and cruising the calm waters around Mission Bay. Its fun to enjoy some wine and cheese on this cruise through Santa Barbara cove, Mariners Basin, Sea World and Sail bay along with other popular landmarks that you will pass along the say on this scenic sail in San Diego's Mission bay.
Where to stay in San Diego
There are a lot of wonderful places to stay around San Diego depending on where you want to be based, check out some of my favorite hotels and inns below for inspiration.
Pantai Inn – located on the ocean in La Jolla with fantastic ocean views, this special inn pampers with comfortable rooms, huge buffet breakfast and fantastic customer service.
Courtyard by Marriott – Centrally located in a classic styled building, the hotel is stylish and beautiful in downtown and close to the Gaslamp district and other attractions.
Kimpton Solamar Hotel – Convenient location to the Gaslamp and waterfront district with access to shops and dining, comfortable rooms and modern style amenities and décor.
Check these highly rated hotel reviews on Trip Advisor here for current availability and best prices.
Do you need a rental car in San Diego
It is easy to catch an Uber to many places around the city but if you want to explore some of the outer attractions and places of interest, then renting a car would be easier and more convenient if you plan on creating your own itinerary and activities of what to see and do in the city. Here are some recommended rental places to check with the best rates available for rental cars.
Hertz rental car – check here for the best rates
Travelocity – check here for car rental rates
Expedia – check here for competitive rental rates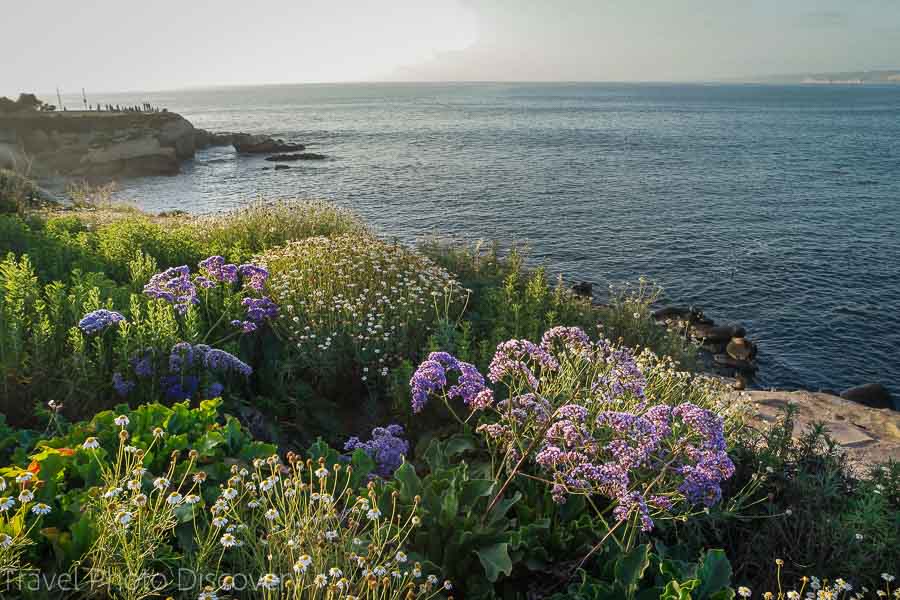 Other details and tips to visiting San Diego
With fantastic warm weather and over 200 days of sun, you can pack light and just rely of shorts and t-shirts to enjoy the outdoor lifestyle in the city
The city has a fantastic historic past so visit some of the fantastic historic and cultural attractions like Old town San Diego, the Maritime museum, the Balboa park district and museums, Coronado beach and the historic mission of San Diego.
There are so many things to do and see in the city, the best way to see it all is to break it down to neighborhoods where you can spend a lot more time exploring and less commuting and looking for parking.
San Diego is not a walkable city if you want to see most of the attractions in town, you can take taxi's or Uber, busses or better yet to rent a car to explore the city and other outlying areas.
City parking is difficult in some neighborhoods so always look for public parking spots or street parking further out and you can walk to your destination.
If you enjoyed this post, please pin it!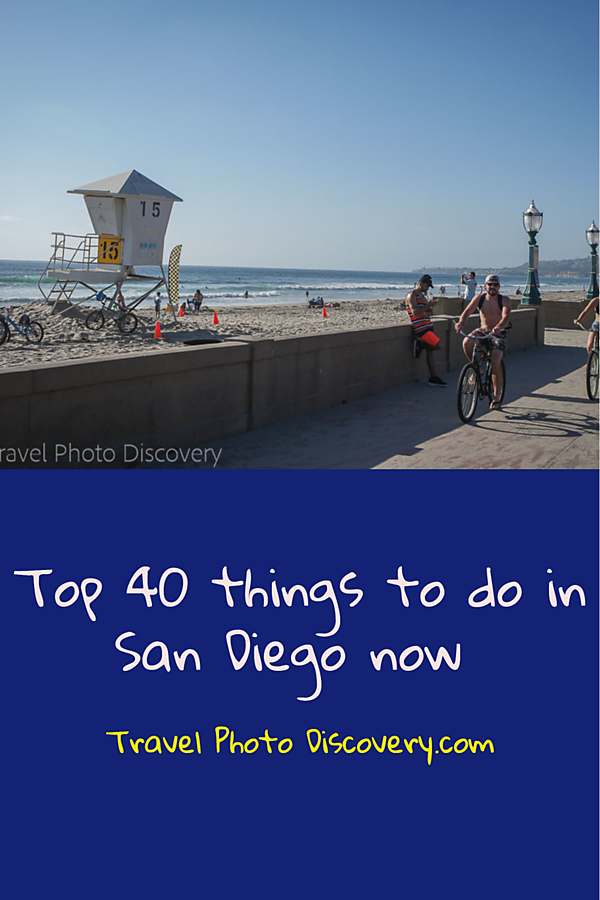 San Diego FAQ
What is the best time to visit San Diego?
San Diego is one of the most visited city in California and filled with so many fantastic attractions, historic treasures and outdoor pursuits to visiting the city. The best time to visit San Diego is typically during the shoulder season months from March through May and then after summer from September through November. Summer is peak season so the city is busy with visitors from around the state and internationally. During the shoulder season months, the weather is still mild and prices for hotels are great and lower along with more venues open to visit, available restaurants and other tourist locations.
Is San Diego worth visiting?
One of the first cities developed in the State, San Diego is historic with the Old town, has very cool neighborhoods to explore, an extensive museum network and gorgeous parks and outdoor activities to please any type of traveler visiting the city.
How many days to visit San Diego?
The average amount of time visiting San Diego to see the highlights, visit museums, explore neighborhoods and the many other attractions is around 3 days. When you expand it to a week, then there's more time to visit many more outlying areas for day trips and enjoying the Socal Vibe slowly and more relaxed.
What is San Diego's most popular attraction?
Even though San Diego has so many fascinating places and attractions to explore, the most popular place to visit in the city is the San Diego Zoo. The nearby Balboa park is in the same area and easy to explore right after a nice visit to the zoo.
For more posts about places to visit nearby, check the following:
Exploring Balboa Park in San Diego
A visit to Queen Califia's Magical Garden
Visiting San Juan Capistrano Mission
Have you explored any of these cool attractions and places to visit in San Diego?
San Diego is truly a gem of southern California with something for everyone. From its beautiful beaches, cultural landmarks, perfect climate, and endless activities, it's no wonder that it attracts visitors from around the globe. Whether you're looking for thrills, relaxation, or a combination of both, San Diego has it all. You can explore the enchanting Queen Califia's Magical Circle, indulge in some local craft beer, or experience the old-fashioned fun of Belmont Park. Don't miss out on the fascinating history of Balboa Park, or the colorful blooms at the Carlsbad Ranch Flower Show. With so much to discover, pack your bags and head to San Diego for an unforgettable adventure.
Thanks for visiting today and checking out this post on the 40 top things to do in San Diego, hope you are ready to do these things in San Diego today. If you enjoyed the images and post, could you please share it with any of the social media buttons located around the post.
If you like what you see, come and check out my other social media channels for more updates, including Instagram, Pinterest and Twitter
Disclosure – There are affiliates links on this posts which provide a small commission to support this site at no extra cost to you. Thank you for reading, and happy travels