15 Fun Things To Do In Cancun: historic and cultural attractions, recreation and unique places to visit
Are you looking for the best things to do in Cancun on your vacation?
Whether you like active holidays packed with adventurous activities, relaxing on pristine sandy beaches or exploring ancient historic sites, this article has ideas for you.
If you are planning on renting a car in Cancun, this post also contains easy, fun day trip suggestions so you can get the most out of your time in the Yucatan.
So, if you want to do more on your vacation than sunbathe or just relax in one of the hotels in Cancun, read on to discover all the amazing things you can do in Cancun and in the surrounding area.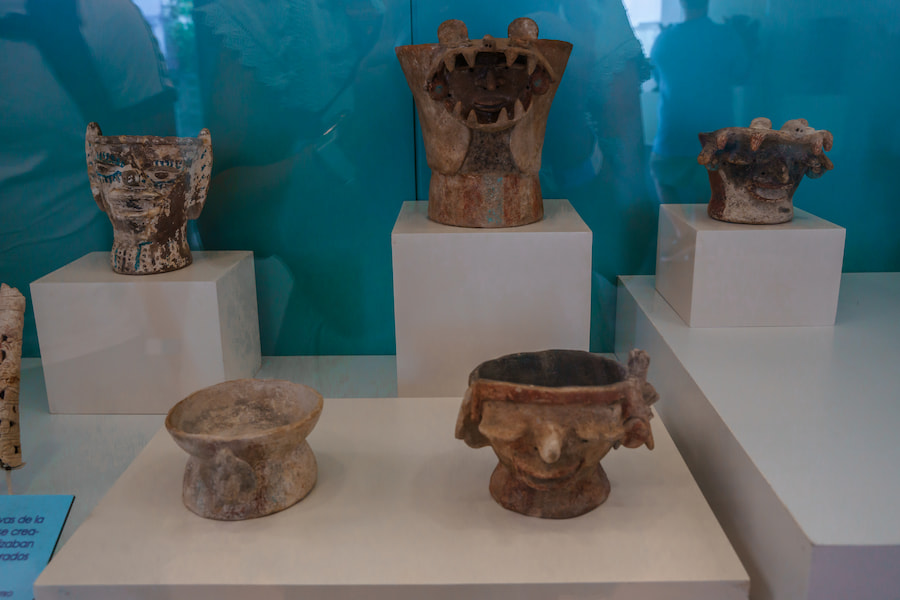 1. Learn about the Mayans at Museo Maya de Cancún
The engaging Museo Maya de Cancun explores the history and culture of the Mayan civilisation. It is a must-visit if you plan to visit Mayan ruins in Mexico, as it will help you understand and appreciate the ruins more.
The museum is home to hundreds of locally discovered Mayan artefacts, and audio-visual displays will bring the Mayan culture to life.
Your entrance ticket also includes a visit to the adjacent ruins of San Miguelito, an 80-hectare 16th-century Mayan settlement. You can see the remains of houses, a palace, a temple and a pyramid on the site.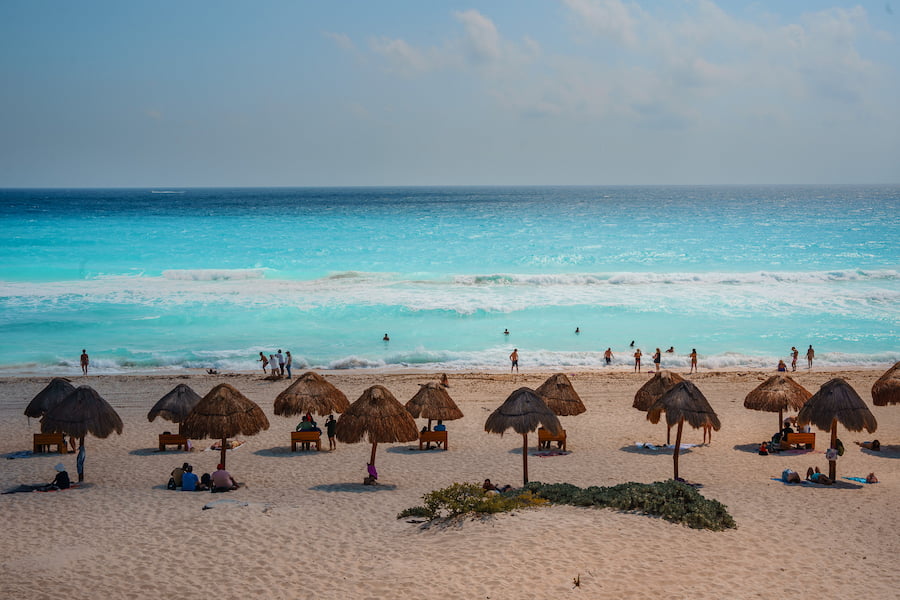 2. Relax at Playa Delfines
Playa Delfines is the largest free public beach within the Hotel Zone in Cancun. It is ideal for walking, ball games and sunbathing, but swimming is not advised due to strong currents and waves.
There is free parking, public toilets and showers available. Plus, there are palapas (thatched huts) for shade.
If you visit Playa Delfines in the morning, there is a good chance you will see dolphins from the shore.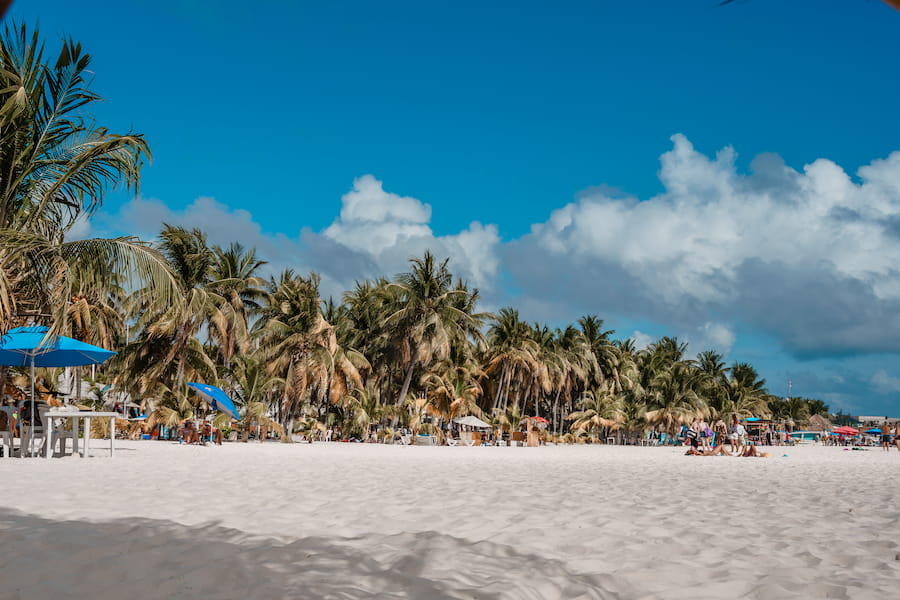 3. Take a boat to Isla Mujeres
The 'island of women' lies 13 km off the coast of Cancun. You can reach Isla Mujeres in under 30 minutes by a high-speed ferry from Cancun.
Cars are restricted on Isla Mujeres, so you will need to hire a golf cart or bike to explore the small island.
Go shopping for souvenirs on Avenida Miguel Hidalgo, swim on the Mia Reef Sandbar or relax on Playa Norte, considered to be one of the best beaches in Mexico.
If you like snorkelling, don't miss a trip to MUSA, an unusual underwater art gallery containing over 500 sculptures.
4. Party at Coco Bongo
Coco Bongo in downtown Playa Del Carmen offers one of the best nights out in Cancun.
It is an immersive, high-energy nightclub with non-stop music and Las Vegas-style shows, including singers, dancers, trapeze artists and acrobatics.
Book your tickets in advance to secure your spot.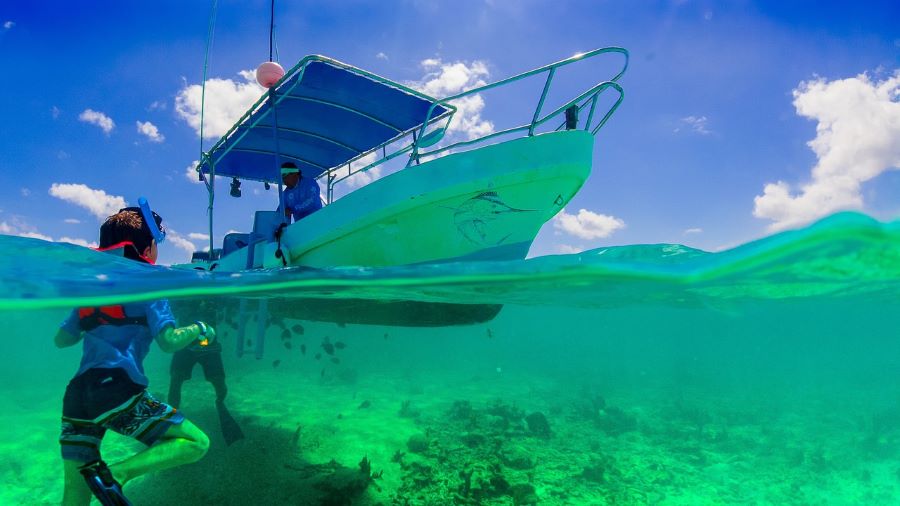 5. Go snorkeling
The crystal clear waters surrounding Cancun offer a range of offshore or deep sea snorkelling opportunities for visitors.
You can bring your own snorkelling gear or hire (or buy) equipment in Cancun.
It is possible to snorkel from the shoreline but to reach the best snorkelling locations in Cancun, you will need to join a boat tour.
Prime locations include Punta Nizuc, the Manchones Reef (a protected reef on the southern end of Isla Mujeres), the MUSA underwater museum and the Mesoamerican Barrier Reef.
You can also snorkel inland at any of the picturesque cenotes around Cancun, such as Cenote Azul or Cenote Cristalino.
Or you might want to consider some of the best snorkeling places around Cozumel to enjoy some amazing snorkeling adventures in the area.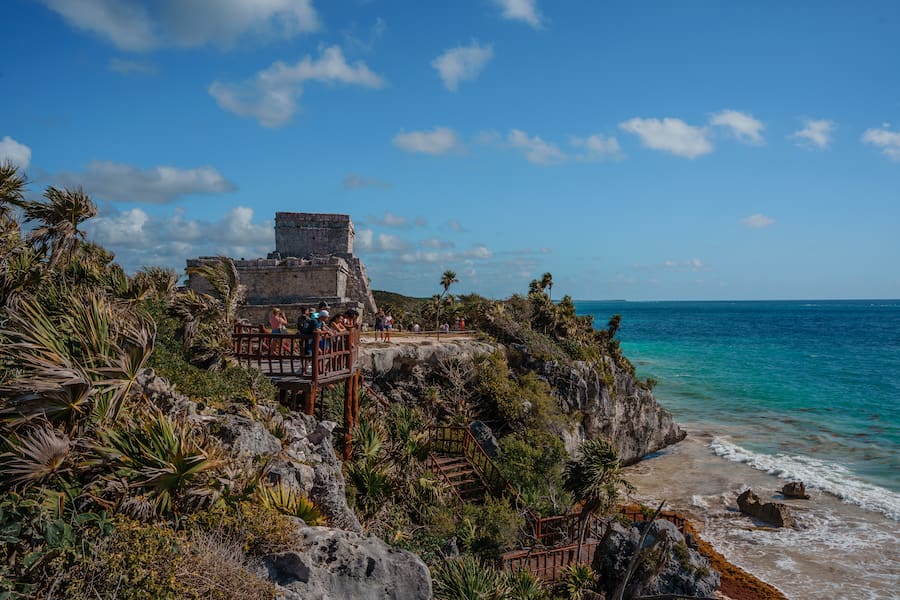 6. Take a day trip to Tulum
It is worth allocating time in your vacation to take a day trip to Tulum, a two-hour drive south of Cancun. The area boasts unmissable attractions.
The most popular site is Tulum's clifftop Mayan ruins which date back to the 13th century.
Highlights of the scenic site include El Castillo – a seven-metre high pyramid overlooking the ocean – and the Temple of the Frescoes.
Afterwards, go souvenir shopping in Tulum Town or relax on one of Tulum's sandy beaches, such as Playa Paraiso. Allocate time to explore the natural landscapes and wildlife of the Sian Ka'an Biosphere, a UNESCO World Heritage site.
On your way back to Cancun, stop off at one of the idyllic Tulum cenotes, such as the impressive Gran Cenote or the Dos Ojos Cenote.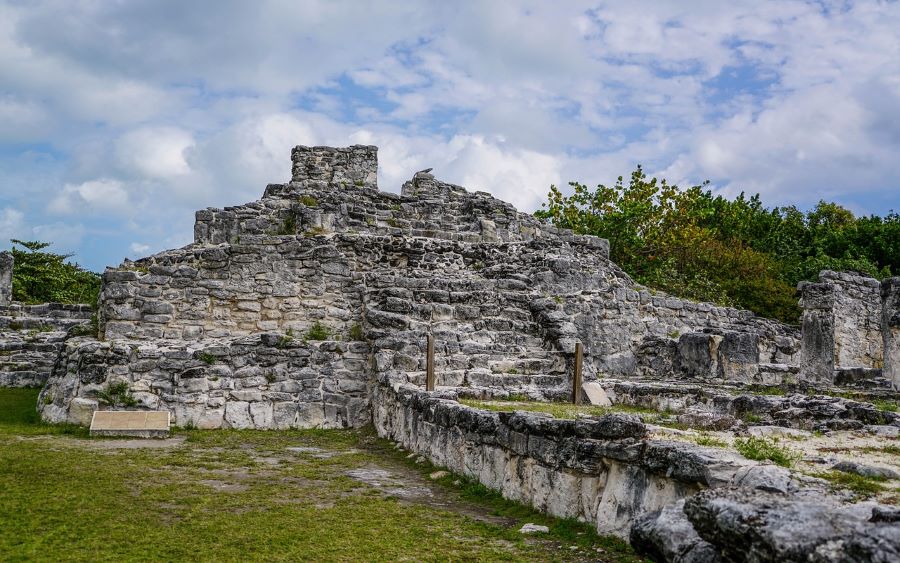 7. Explore the ruins of El Rey
These small 13th-century ruins of El Rey are a five-minute bus ride from downtown Cancun.
There are 47 structures to see, including the ruins of two temples. El Rey is infested by iguanas, so expect to encounter the animals on the pathways.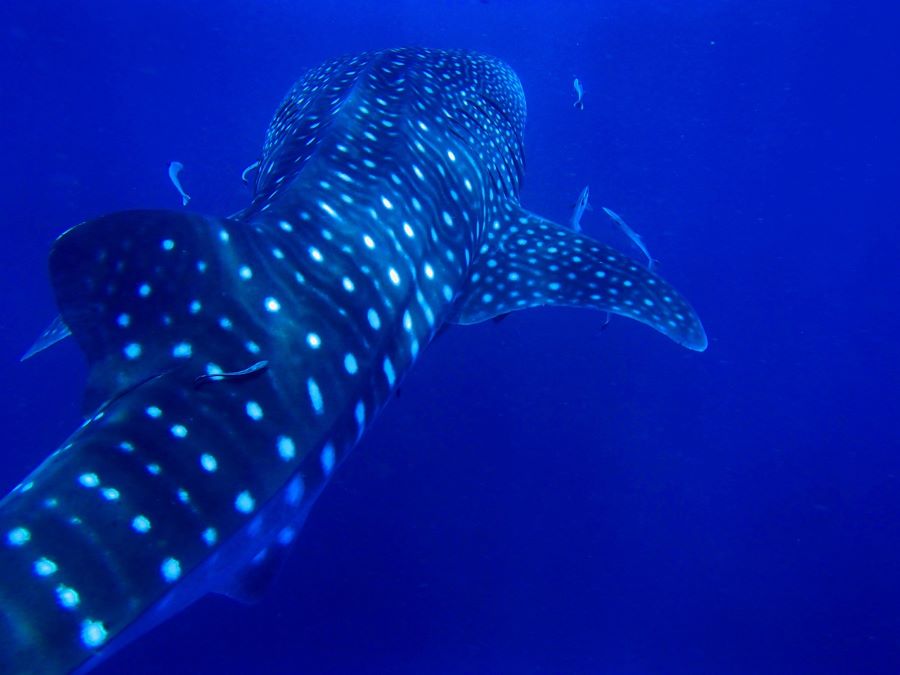 8. Swim with whale sharks
One of the best things to do in Cancun is to go swimming with whale sharks. It is an unforgettable experience to swim alongside these 10-metre long, gentle herbivores.
Whale sharks gather in the waters around Isla Mujeres, Contoy and Holbox between June and September to feed on plankton. You stand the best chance of seeing whale sharks in July and August.
To see the whales, you must join a small group or private tour with a licensed guide. You can expect rules about using reef safe sunscreen and have regulated time in the water.
9. Go shopping in Playa del Carmen
5th Avenue in Playa Del Carmen is a long pedestrianised road and is the place to shop in the area.
You will find everything here, from high fashion to locally made arts and crafts to traditional food and drink, including Xtabentun, an alcoholic anise-flavoured drink made only in the Yucatan.
There are three shopping malls along 5th Avenue – Paseo Del Carmen, Calle Corazon and Quinta Alegria. All of these offer independent boutiques, chain stores and souvenir stalls. However, for the most affordable options, head to Quinta Alegria.
Consider places and things to do in Cozumel vs Playa del Carmen if you are trying to decide on visiting either location.
10. Watch a Lucha Libre show
The entertaining form of masked wrestling, known as Lucha Libre, is synonymous with Mexico.
You can catch daily shows at Luchatitlan, located in Plaza La Isla Mall in downtown Cancun. Luchatitlan has 14 resident luchadores (fighters) and offers a full evening of food, music and fighting.
If you just want to see a match, head to Arena Cancun, which hosts regular matches. You can pre-book Arena Cancun Lucha Libre fight tickets online.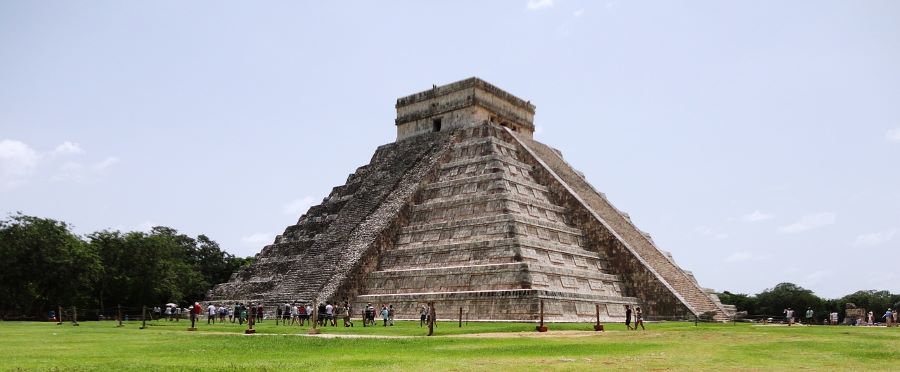 11. Tour Chichen Itza
The UNESCO World Heritage site Chichen Itza is the best-known Mayan ruins in Mexico. It is a 2 hours 45-minute drive west of Cancun.
The site covers 10 square kilometres, and you will need at least three hours to explore it fully. If you do not visit as part of a tour, you can hire a guide from just inside the entrance gate.
Highlights of the 4th-century site include its charmools (reclining figures), the Temple of Warriors, Hall of A Thousand Columns and the enormous ball courts.
The most famous structure in Chichen Itza is the Kukulkan Pyramid (also known as El Castillo), a 30-metre high four-sided pyramid with 365 steps. Unfortunately, visitors are no longer allowed to climb the impossibly steep steps.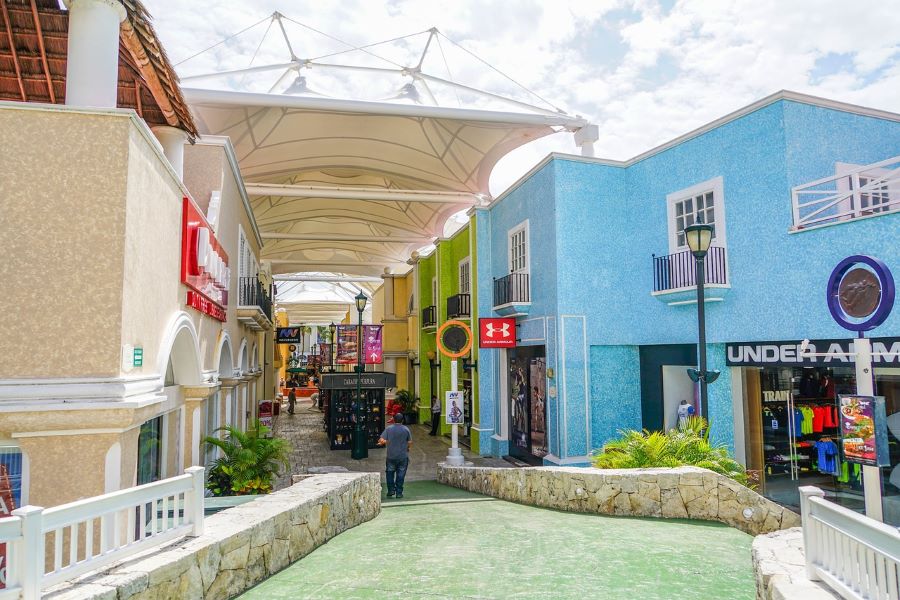 12. Visit Downtown Cancun
If you want to see a more authentic side of Cancun, head to the downtown area.
Downtown Cancun is the place to discover vibrant street art, try freshly cooked Mexican street food or to pick up locally grown fruit and vegetables at the Mercado 28 market.
13. Take a boat trip to Cozumel
You can travel to Cozumel via a combination of car or bus and ferry. If you travel by bus and ferry (the cheapest option), you will need to allow 2.5 hours each way for the journey.
Cozumel is Mexico's top diving destination, but the island also offers attractions for non-divers.
You can sunbathe on the white sands of Playa Palancar, visit the archaeological ruins at San Gervasio, go souvenir shopping in San Miguel or enjoy the thrilling water rides at Chankanaab Park.
You might want to consider some of these fantastic all inclusive resorts in Cozumel to stay on your visit to this lively and fun island off the coast of Cancun.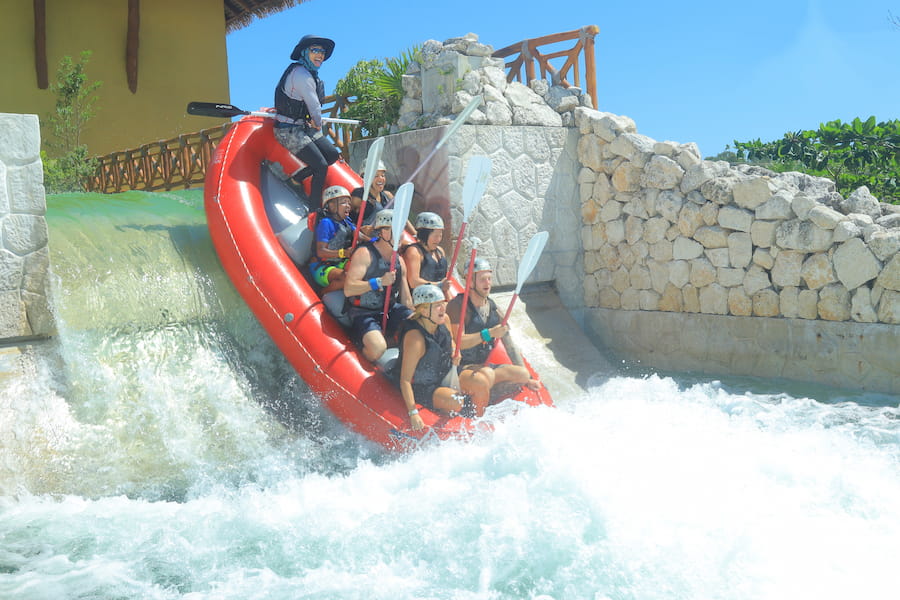 14. Have fun at Xavage Adventure Park
This adrenaline-pumping adventure park is a 20-minute drive from Cancun. It offers rides and experiences for all ages.
You can enjoy jet boat rides, zip lining, white water rafting, a high ropes course, off-roading in a monster truck and kayaking.
Visitors can buy various ticket packages, which include some or all of the activities on site.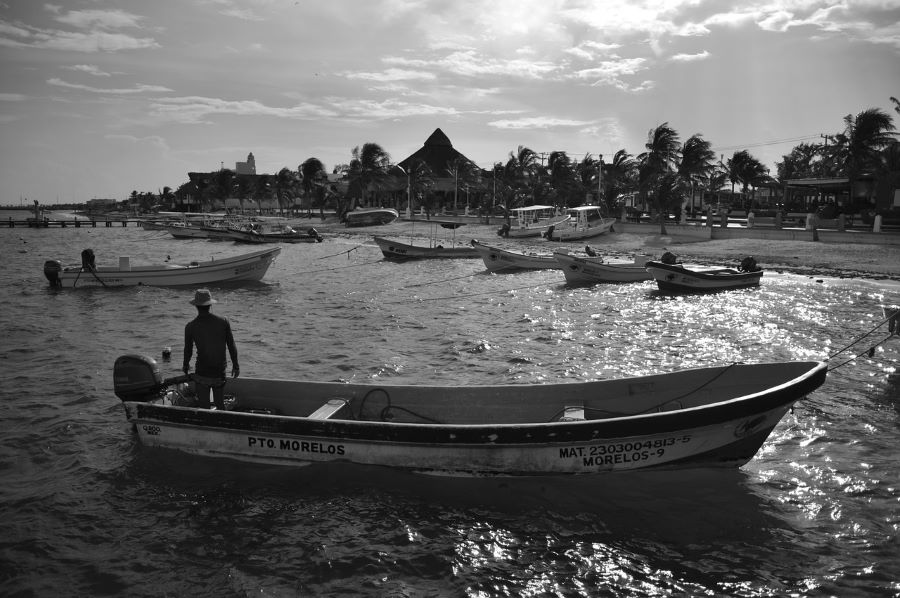 15. Visit Puerto Morelos
This charming small town lies halfway between Cancun and Playa Del Carmen. It can be easily reached by public bus from Cancun.
Puerto Morelos has a protected status, so there are no large developments in the town or on its white sandy beaches. As a result, it has retained a small-town, authentic Mexican vibe.
The fishing town is one of the best places in the region to go snorkelling. You can snorkel in the offshore National Reef Park on the Mesoamerican Barrier Reef or in one of the local cenotes, such as Cenote Le Nora or Cenote Sol Y Luna.
Don't miss the town's iconic leaning lighthouse and leave time for souvenir shopping. The arts and crafts sold here are high quality.
Check out these other posts visiting the Yucatan area of Mexico

Final Word
There is more to Cancun than partying.
Cancun, and its surrounding area, offer fascinating Mayan ruins, incredible wildlife opportunities and some of the clearest waters for snorkelling and diving that you will experience anywhere in the world.
Throw in immaculate sandy beaches, year-round sunshine and fun adventure parks, and Cancun really is the perfect vacation destination, whatever your age, travel style or preferences might be.