A fabulous visit to Merida, Mexico (updated 2023)
A visit to Merida, Mexico really brings you into the heart of the Yucatan Peninsula with the largest colonial capital city of the region. Located in the northwest section of the Yucatan Peninsula, Merida was an influential colonial city with close access to the coastline areas of the Yucatan and many historic sites and attractions to visit in the region. It maintains its historic charm, gorgeous architecture and a wonderful cosmopolitan lifestyle that attracts both visitors and expats living in the area.
The commercial and historic capital city of the region, Merida is also known as a gastronomic capital, boasts stunning architecture and colonial buildings to include the cathedral, zocalo, governor's palace and many other historic buildings open to the public to visit in the region. What makes visiting Merida city so special is not just the amazing colonial capital influence and historic presence but the vibrant and colorful markets, wonderful fun neighborhoods to explore, trendy and traditional restaurants and a variety of wonderful cenotes, pyramids and other exceptional colonial towns to explore in the entire Yucatan region.
Although not close to dazzling beaches along the Southern Yucatan or diving the Riviera Maya region, the northern coastal areas or the Yucatan towards Merida are unspoiled and lush tropical zones worth exploring in more detail. Amazing Maya ruins, colonial cities like Valladolid, Yucatan to the stunning cenotes all around Merida outlying region. If you have longer, consider this 3 day Merida itinerary here for in depth exploration to the region.
Why visit Merida, Mexico?
The regional capital city of the Yucatan Peninsula is filled with culture, history and amazing cuisine. You'll enjoy exploring the capital city here and see the colonial attractions from the main square and cathedral, historic buildings, museums and other amazing attractions including some wonderful outdoor marketplaces and street food. The regional cuisine here in Merida is outstanding with an influence of indigenous, caribbean and latin flavors to create sensational cuisine in the city. Merida is also a fantastic location to easily explore amazing pyramids, cenotes, coastlines and other pueblo magicos in the region.
There are so many fantastic things to do in Merida and the surrounding landscapes and outdoor areas of the Yucatan just outside of the capital, we'll show you some of our favorite places to visit.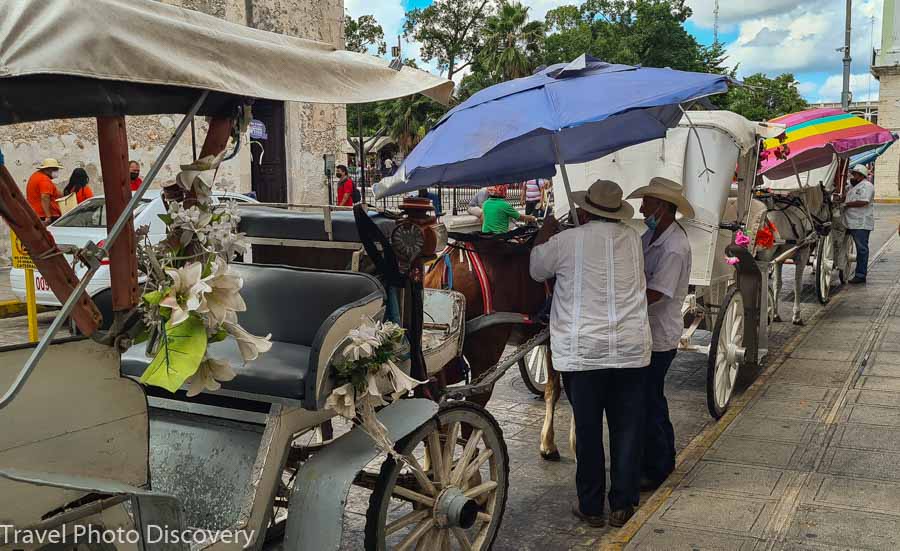 A little history on Merida, Mexico
Merida located in the Yucatan Peninsula has always been a strategic point and colonial capital of Mexico with its port harbor at Progresso which is about 20 miles east. The city was used as a Spanish base for explorers to conquer the Maya stronghold in the area and was later the commercial and administrative center for the Yucatan peninsula. Major historic sites of the Mayan and Olmec left large scale ruins of Chichen Itza, El Balam, Sayil and Uxmal which have are certified UNESCO World Heritage sites.
The major export in the 19th century of henequen (a fibrous plant that was made into rope and twine) placed Merida on the map and made it an influential and wealthy city. After the demise of henequen export markets, an agricultural base of citrus plants and then tourism created a growth and steady commercial industry in this region of Mexico.
.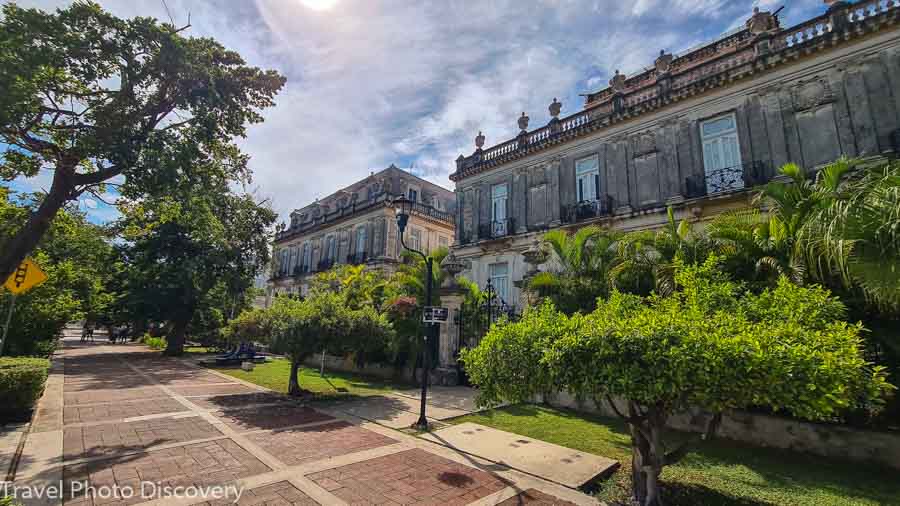 Best time to visit Merida, Mexico and the Yucatan Peninsula
Located in the North east area flat area with dense jungles surrounding this beautiful city, Merida is at a tropical and humid. The weather here is mostly two seasons, hot and hotter with the winter season popular with snowbirds and visitors to the region that want nice weather but not too hot during the November to March months.
When is the best time to visit Merida?
The popular times to visit the Yucatan peninsula is during the winter season when many visitors from the north come for long visits. The weather is not so humid and hot in comparison to the summer and spring season.
Average Temperature:
Daytime temperatures typically range from 77°F to 86°F (25°C to 30°C).
Nighttime temperatures can drop to around 59°F to 68°F (15°C to 20°C).
Humidity:
Humidity levels in Merida during winter are relatively comfortable for most people, with average relative humidity ranging from 50% to 70%.
Many visitors to Merida do extended stays along the Yucatan destinations in the region to enjoy sun, fun and delicious regional cuisine from the area.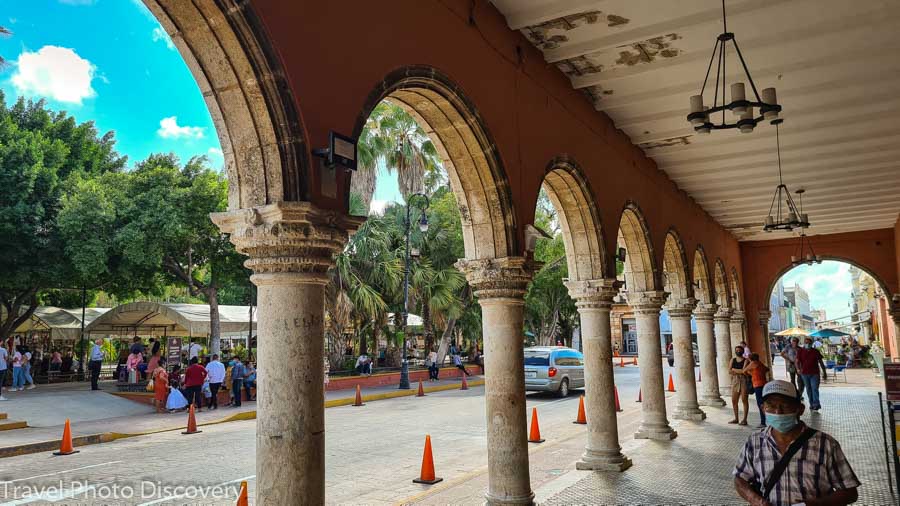 Here are the best things to do in Merida, Mexico
If you are planning on visiting Merida soon, there's so many amazing and wonderful things to do in Merida and the surrounding areas just outside.
Check out the best places and things to do below to inspire you to have a fantastic experience in this amazing city and the surrounding Yucatan Peninsula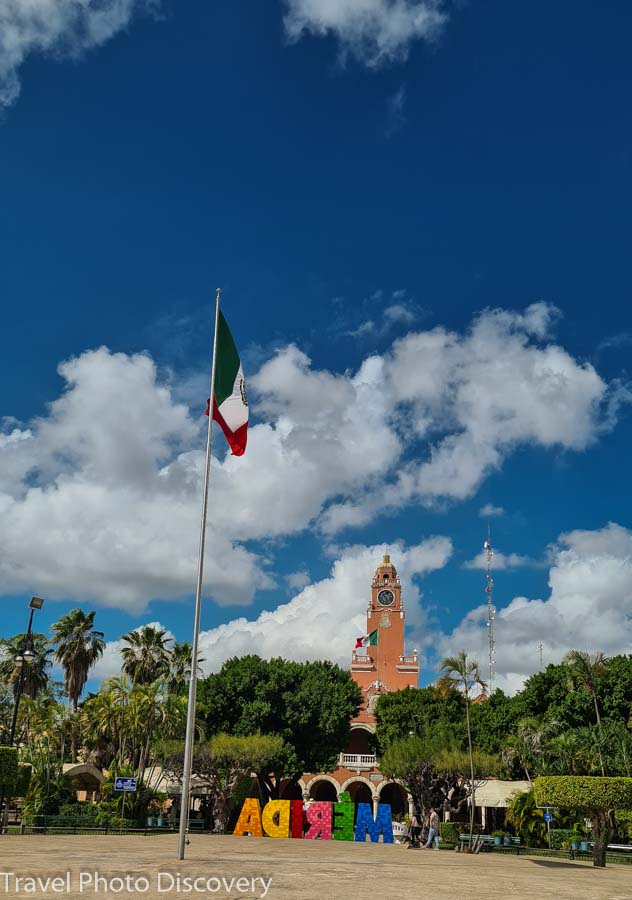 Start at the Merida Zocalo or Plaza Grande
Everything in this colonial capital centers around the main square or Zocalo and Oaxaca's Zocalo is grand but yet comfortable and friendly. The Plaza Grande is comfortably shaded with large shady trees that welcome visitors from the heat and fronting the grand Palacio de Gobierno (State Government palace). The square is lined with so many outdoor in covered arcades, galleries and the streets are filled with balloon vendors, street food and all the various food stalls and hawker stands you can imagine. It's vibrant, colorful and fun to explore the square and main attractions in the area. There are also some wonderful places to photograph including the Merida sign and other signature buildings around the main square.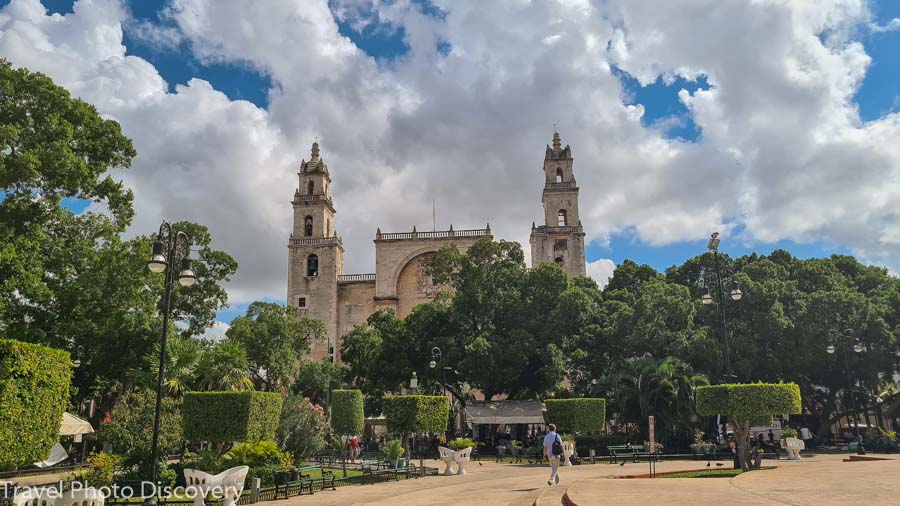 Visit the Cathedral of Merida
The Cathedral sits majestically on the corner of the main plaza and is called San Ildefonso and is one of the oldest catholic churches in the Americas. Built on top of an old ancient Mayan temple, the cathedral was completed in the 16th century utilizing the same stones from the Mayan temple to construct the church. This church was the first church built in the Americas whose patron is St. Ildephonsus of Toledo who the church is named after.
Land was set aside to create the new colony at Merida and the main cathedral using materials from the ancient Mayan site called Ichansiho where construction started in 1562 with the help of Mayan descendants who still had their practiced their own religion despite the start of the catholic faith in Mexico.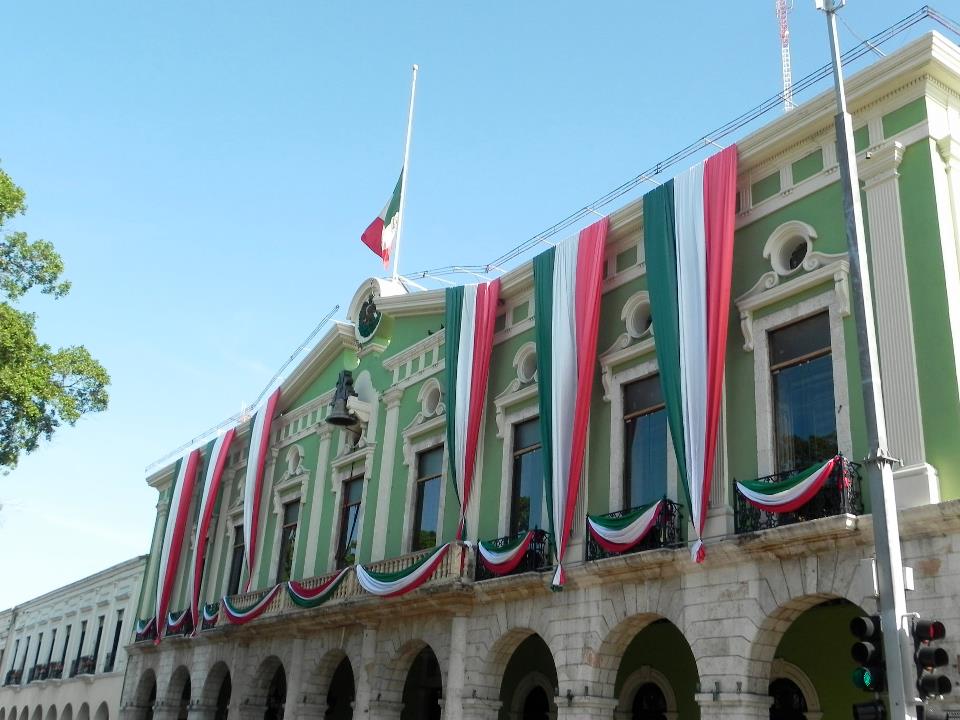 Visit the gorgeous Governors Palace
Also fronting the main plaza is the Governor's palace called Palacio de Gobierno is right on the main square and is where the state legislative government offices are located. You can walk through the beautiful arched porticoes and do a self tour with beautiful murals and ornate interiors and details you can explore.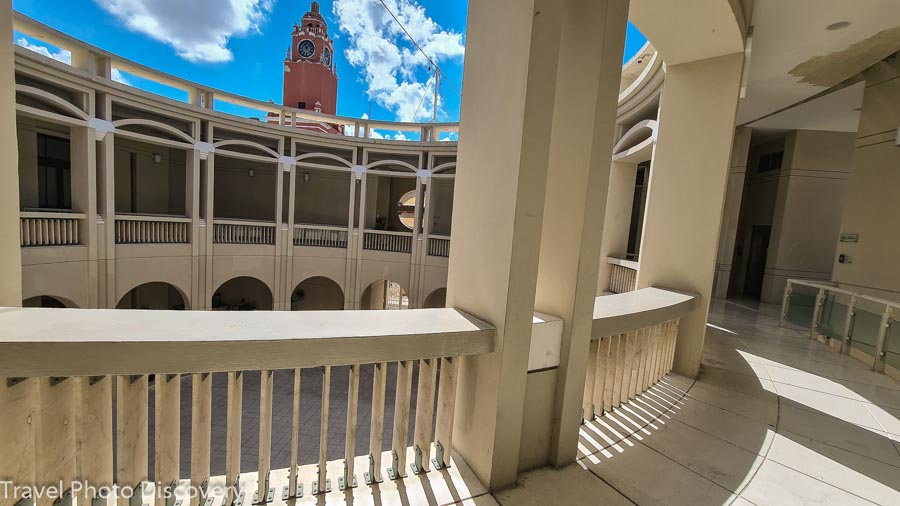 Merida Cultural Center and galleries
Also located in the same vicinity of the main square, the cultural museum is a beautiful space that houses many government agencies but also has some wonderful galleries featuring popular local artists that you can visit. Also, you can have nice views of the square from above on the top-level galleries open areas.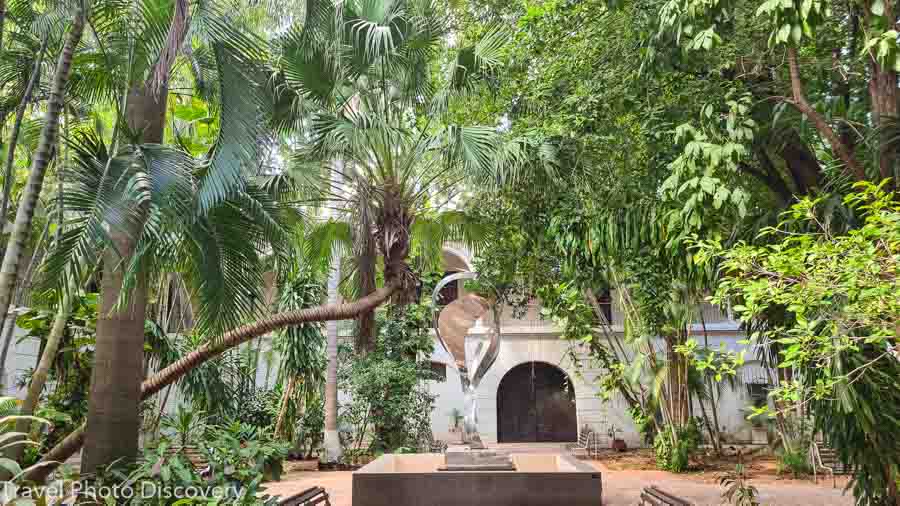 Enjoy a free walking tour of Merida
You can experience a free walking tour of Merida sponsored by the Merida tourism office and meets at the main square and visits many of the historic sites in the area as an overview to visiting the city. You should register to take the free tour at the tourism website here since the visit per tour is limited to 10 people maximum. Tour starts at 9:30am daily from Monday to Saturday.
Visit the markets of Merida, Mexico
Being a foodie capital city in Mexico, Oaxaca has so many different markets that appeal to visitors that want to see these lively markets and try some of the real local style food and stalls that sells inexpensive local Oaxacan food specialties from the region. You'll also find a variety of craft and souvenir stalls to check out along with the typical staples of any type of Mexican market you visit in the region. Popular markets to explore including the Merida en Domingo market or Sunday market when the main plaza is closed and converted into a street market and fair.
Another popular market is the Slow Food Market at El Pina on Saturdays selling the best organic foods, produce, prepared foods, artisanal goods and specialty ingredients from the region.
The largest traditional market in Merida is called Mercado Lucas de Galves and selling fresh produce, spices, flowers and also souvenirs to take home.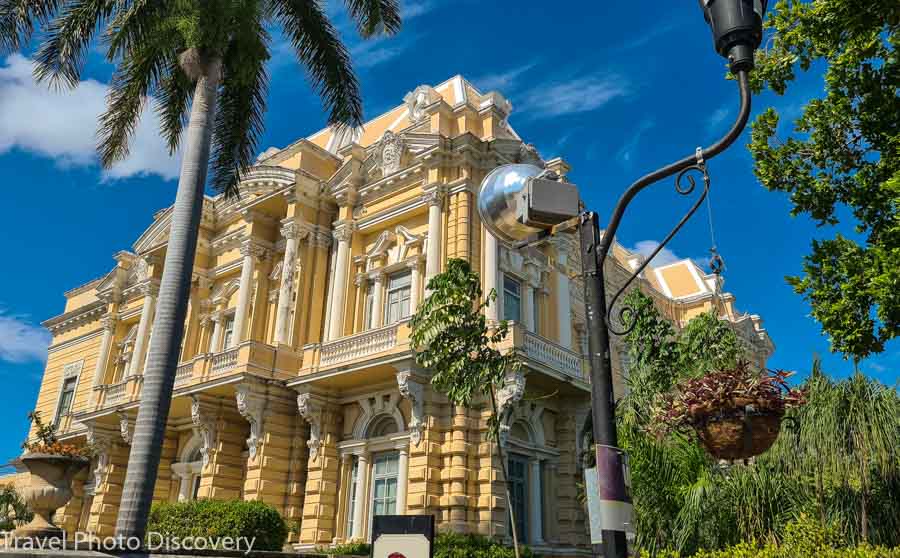 Visit the Pasejo de Montejo
One of the grandest boulevards in Merida, the Pasejo de Montejo is chic with the priciest mansions and tree lined venues to stroll through in the city. There are several ornate and beautiful mansions that are living museums that you can visit from wealthy families that have opened up their homes for viewings. With approximately 13 blocks of gorgeous homes, restaurants and chic shops to enjoy, you'll love seeing the historic and beautiful buildings that line this beautiful boulevard of old Colonial Merida.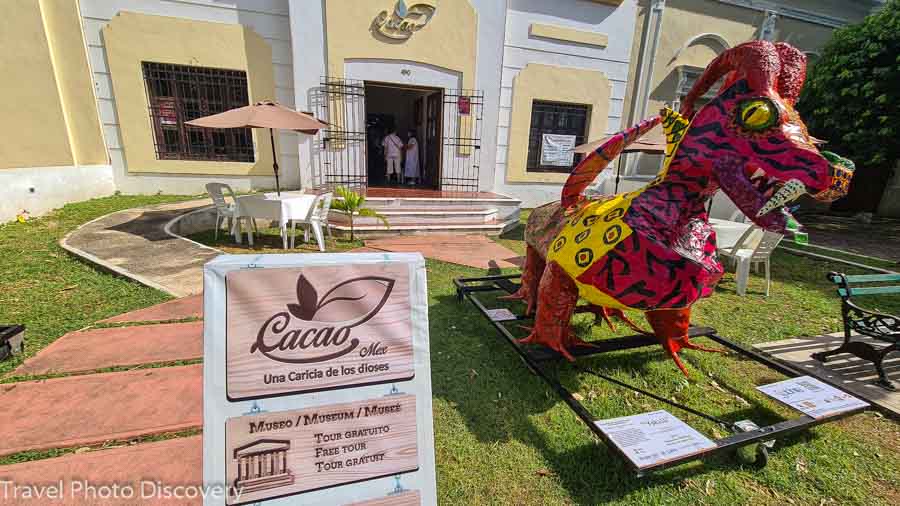 Chocolate tasting and tour experience
There are a few places that offer a chocolate museum tour and tasting experience in the city and one is free to the public for a short tour and tasting right on Pasejo de Montejo called Diamante de Chocolate. The tour and tasting is free for the public and you can take home some chocolate to purchase for souvenirs of their quality 100 cacao and handmade chocolates.
Address: Paseo de Montejo #490 x 41 y 43
Eat some of the street foods
Merida is a total foodie destination and the street food vendors here specialize in different types of regional Yucatan street food, snacks and local dishes . You can visit many food vendors around the city or drop in the delicious restaurants offering local favorites.. If you smell something delicious from a street food vendor and there are local crowds in line to order something from that vendor, then you know it might be worth a try and sample some local Yucatan street food. Some of the most popular snack items you'll encounter on the markets or public areas includes:
Salbutes – fried tortilla with fillings avocado, onions, cabbage, meat and pickled jalapenos
Cochinita Pibil – combines a pork meat dish with orange and citrus juice and annato paste wrapped in banana leaf and flow cooked in a fire pit
Panuchos – similar to Salbutes but has refried beans and red onions added
Sopa de Lima – a savory chicken soup dish with limes, garlic, cinnamon, pepper, cloves, shredded chicken and topped with fried tortilla strips
Papadzules – a type of enchiladas made stuffed with hard boiled eggs, salsa and pumpkin seed sauce
Poc Chuc – very similar to Cochinita Pibil but the meat is cut into strips and grilled and then served with rice and pickled red onions
Queso Relleno – savory ground beef dish that is stuffed in a gouda cheese ball
Pavo en Relleno Negro – turkey in a dark negro sauce made from local roasted chiles with hard boiled eggs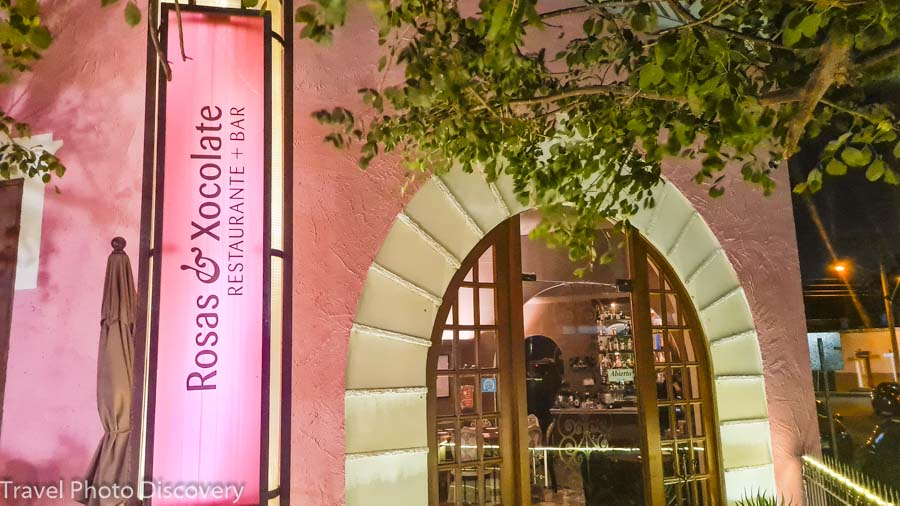 Brunch or dinner at the iconic Rosas & Zocolate hotel and restaurant located on Pasejo de Montejo
An unforgettable brunch or dinner at a classic hotel is a wonderful experience to enjoy in this classic colonial hotel. Chic and updated, you can dine outdoors in the inner patio, outer courtyard or air-conditioned interior for some elevated and classic Yucatan cuisine that highlights the best dining experience in the city.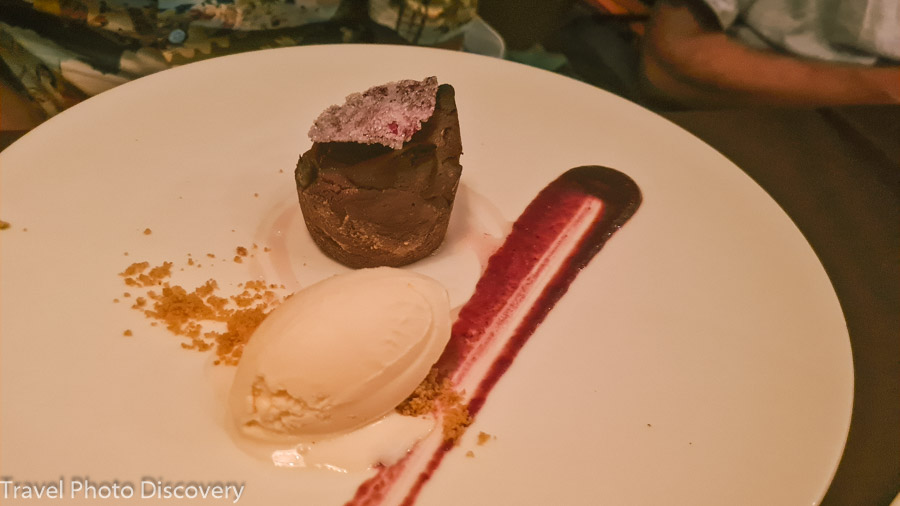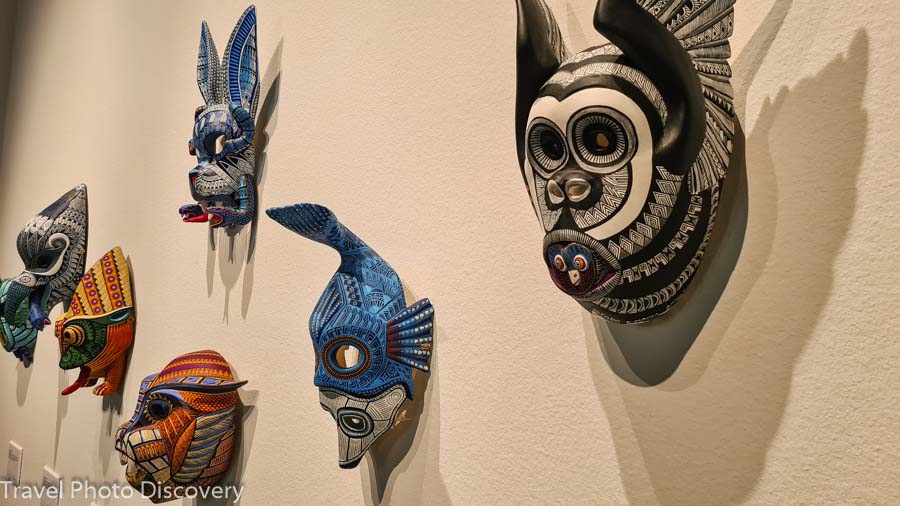 Shop for artisanal crafts and art
Merida is known for beautiful handicrafts and other local artwork, clothing, jewelry and hand-made designs that you can enjoy and take home. One of the best places to shop is called Casa de las Artesanias del Estado de Yucatan. You can buy local arts and handmade crafts from the region and supported by the Yucatan state government.
**This is a Mayan supported indigenous art cooperative so bargaining is not done at this place.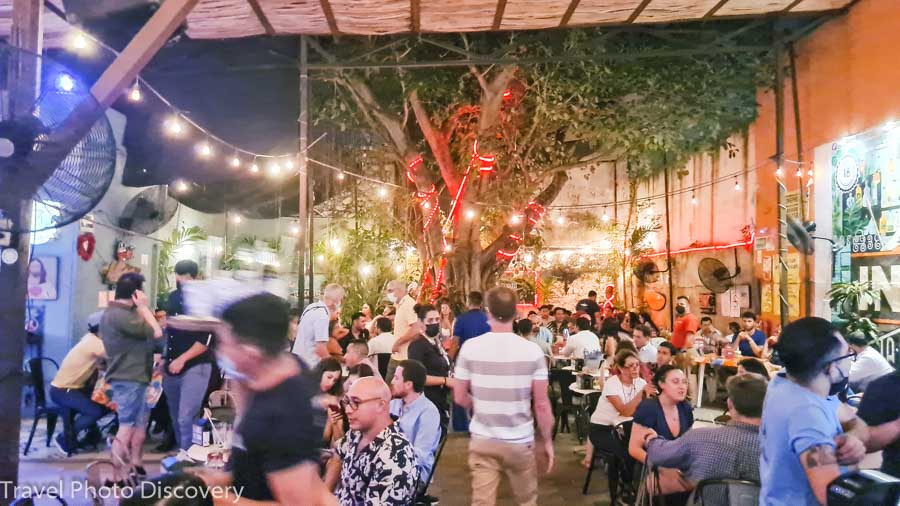 Lively nightclub and bar hopping experience
If you are looking for one of the best evening bar and nightclub experience is a popular draw at night time. You can visit the popular bars at La Negrita and Dzalbay or just on Pasejo de Montejo is Casa Chica, La Fundacion Mezcaleria, Malahat, Mayan Pu or Pipirapau. Night life and the bar scene here in Merida are fun, colorful and quite lively.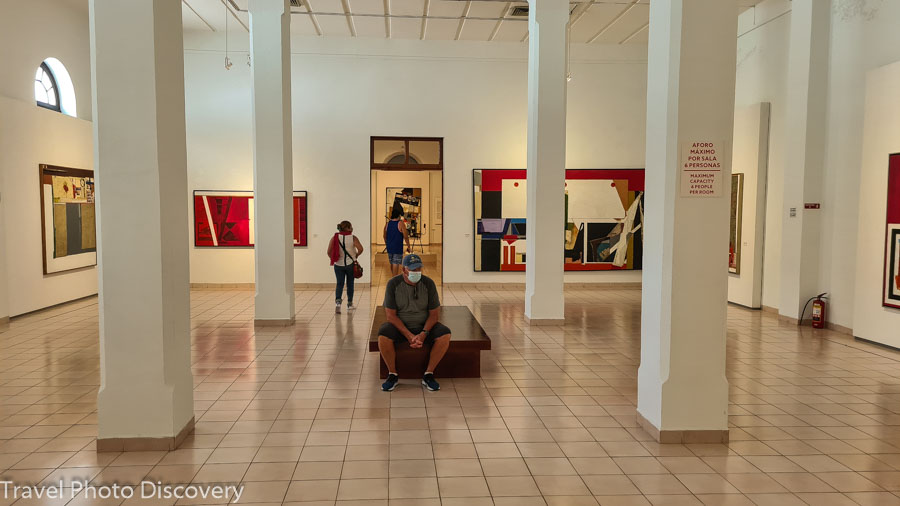 Visit the fantastic museums of Merida, Mexico
There are so many wonderful world-class museums, living home museums and specialty museums you can visit in Merida. You'll enjoy visiting many of these for their amazing art, culture and history and even living house museums that showcase the gorgeous palacial homes in the area.
Modern art Museum of Merida de Mundo Maya Merida
This modern designed museum showcases the fantastic history, culture and Mayan people with artifacts and collections of the region and the Mayan heritage. Located on the outskirts of the city, it is a quick uber ride to get to the museum entrance.
Location: Calle 60 299 E, towards the road to Progreso. Look for the building that looks like a metallic bird nest.
Website: The site is in Spanish, so you may want to use a browser with translation: Official Website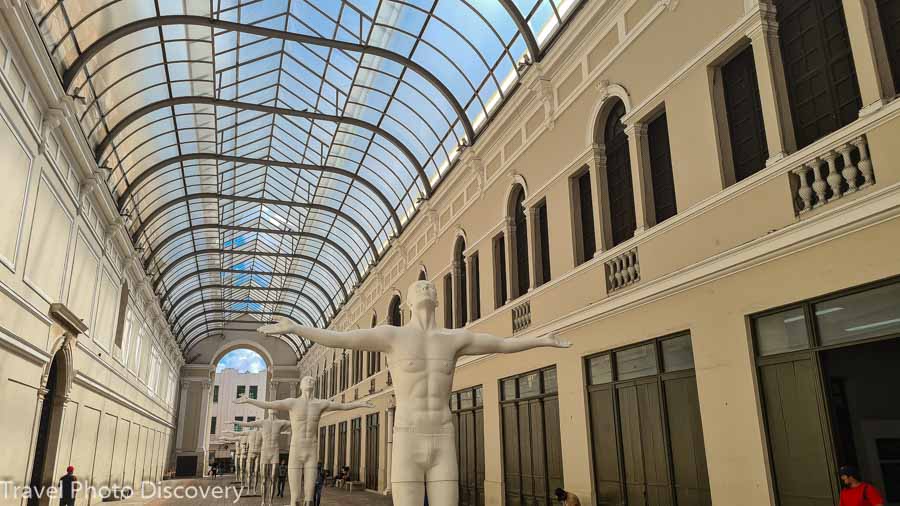 Modern Art Museum or Museu de Arte Contemporaneo Ateneo de Yucatan
Located next to the Cathedral is the Modern Art Museum called the Museu de Arte Contemporaneo is in a beautiful building complex with a gorgeous interior garden with sculptures and the galleries upstairs with wonderful local art masters from the region. It is a wonderful space with large galleries to explore many of the modern master painters and sculptors from the region. Check out their website here for details to new exhibits and free entrance and hours to the museum.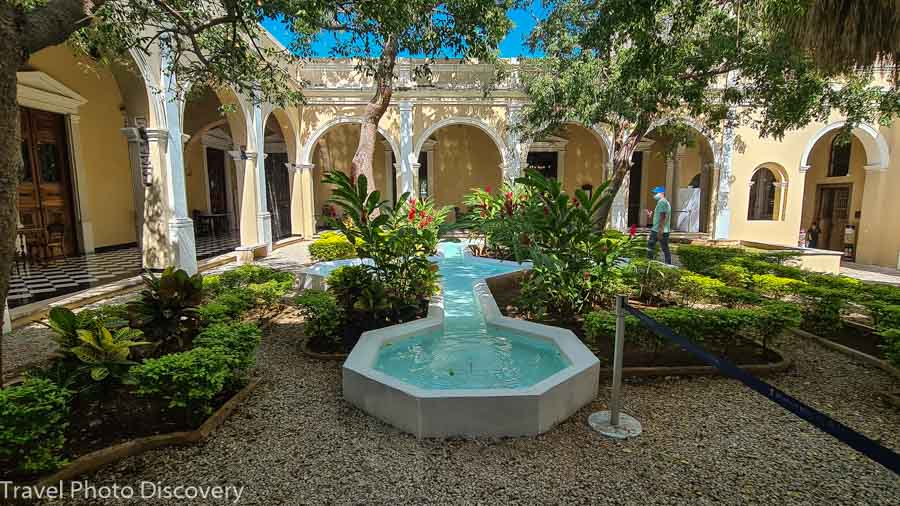 Museo Caca Montejo
Located right off the main square is this stately home that is architecture style called plateresque, typical of many classic European styled homes that this home mimics in classic detail. One of the oldest homes on the public square, Museo Caca Montejo was owned by the Montejo family until the 1800s and houses gorgeous Victorian to neo-renaissance rooms and collections of furniture, art and personal effects of that timeframe that you can explore when the palace rooms are open for the public to enjoy.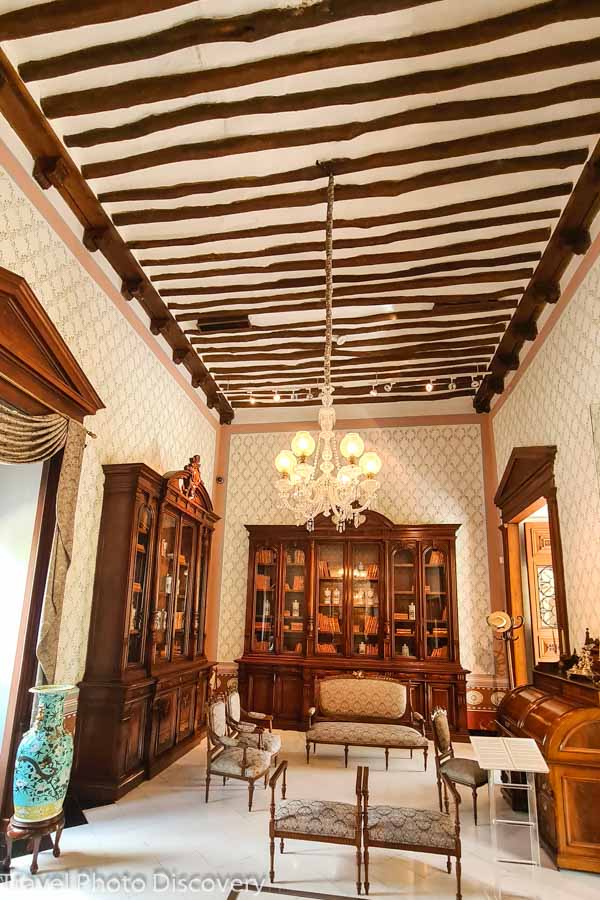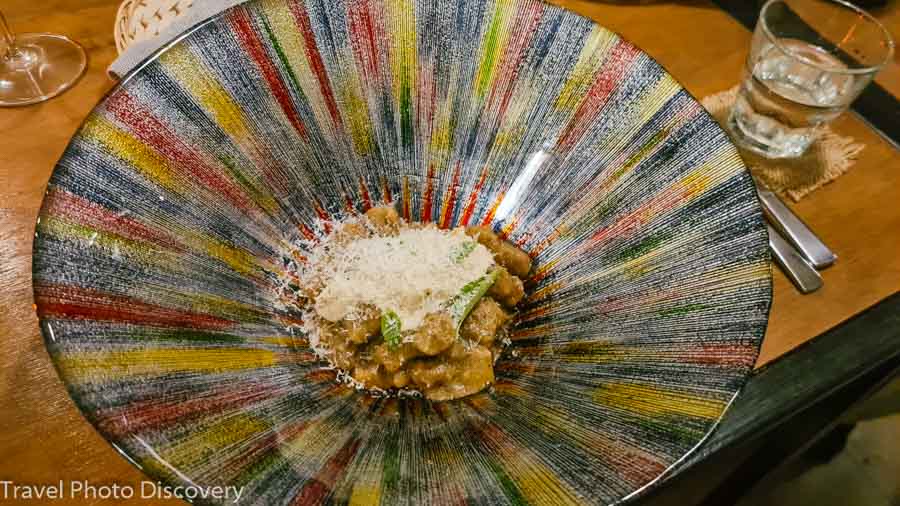 Have a fine dining experience in Merida, Mexico
Not only is Merida at the Crossroads to Caribbean, Mexico and Yucatan influences, but the global food and local food scene combined here is really an amazing fine dining experience. You'll find a fantastic array of foodie venues that celebrate Mexican cuisine on an elevated level, fusion cuisine and other global influences to create a vibrant and exciting food scene in the city. You'll have plenty of food choices to satisfy any particular cravings and starting with any of these delicious venues below.
Many of these venues are on the popular restaurant row at Calle 47 on the outskirts of the downtown district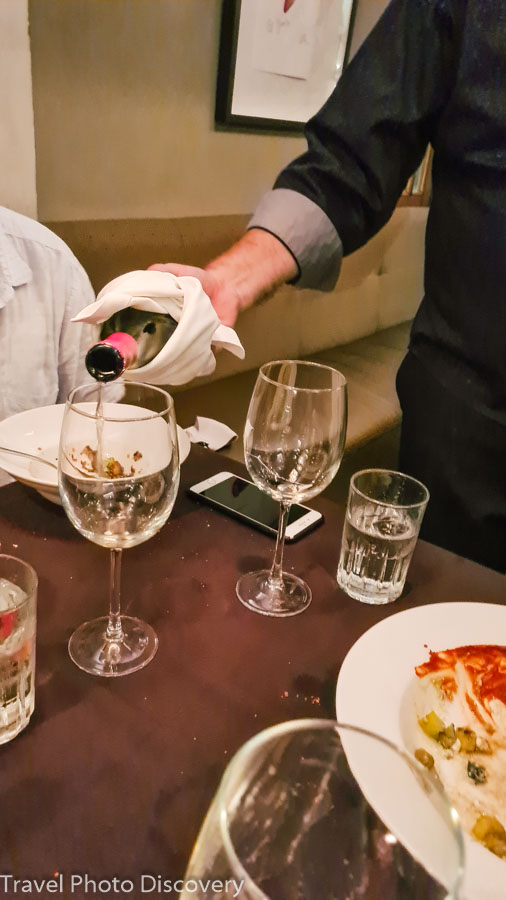 Micaela Mar Y Lena – innovative and contemporary setting with delicious regional cuisine using local ingredients with inventive flare
Oliva Enoteca – beautiful and classic italian restaurant
Catrin – Innovative and delicious Yucatan cuisine in a colorful restaurant
Museo de la Gastronomia Yucateca Mugy – regional Yucatan cuisine in a classic setting and indoor courtyard dining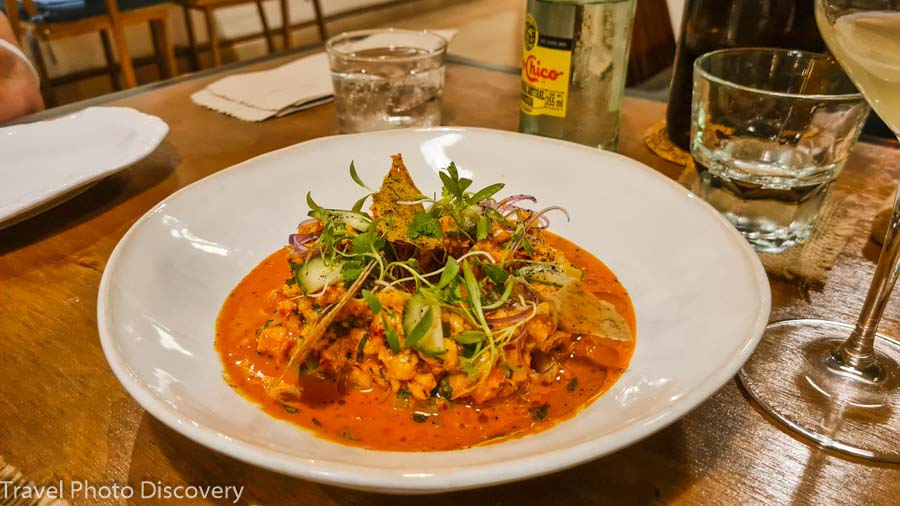 Check out these other videos on the food scene in Merida
Foods to eat in Merida, Mexico
Take some fantastic day tours in the Yucatan region of Merida, Mexico
There are so many exciting and fun places to explore around the Yucatan's coastline areas, historic sites and colonial cities and the many pyramids of the area. You should definitely experience some of the best cenotes in the Yucatan or try some of these amazing day tours below.
You'll find a variety of tour operators that offer different packages and tours depending on what you want to see and how much time you have to explore around the region. Here are some recommended tours.
Street food tour – enjoy some classic Yucatan street food from the region and visiting these local markets and street food vendors that are family favorite eateries in the area.
Visit the Uxmal pyramids and Cenotes tour – this is a classic combination tour to the region visiting the impressive Uxmal pyramids and combined with a refreshing cool dip into a cenote close by and includes a nice lunch in a local mom and pop eatery. Check out the details here for time frame and current prices.
Ria Celestun and biosphere tour – check out these pristine nature preserves, river cruise and wildlife sanctuary including the famous flamingos that frequent the area lagoons.
Experience a cooking class
Merida is the center of food culture that is well established Yucatan culinary capital and a total foodie destination in the peninsula. What better experience to have then to take a cooking class and hone your skills with making some excellent Yucatan cuisine that learn from a native, visit some local markets and make some delicious Yucatanese specialty dishes from the region. Check out the details to doing a local cooking class here for details and prices.
Where to stay in Merida, Mexico
There are so many fantastic accommodations around the city that really shows how impressive local inns and stays can be here without any of the large international brands that dot every busy metropolitan area.
Diplomat Boutique hotel – a classic hotel with modern and hip vibe, charming and friendly service with delicious breakfast service.
Wyndam Merida – another classic style with modern sensibilities, a short distance from downtown and quiet.
Luz EN Yucatan – affordable and charming small inn with nice garden, pool and interiors, friendly staff and service.
Check out all these well rated hotels and local inns of Merida here for your stay in the area and exploring this fabulous city.
Check out these other posts to exploring the Yucatan region
Conclusion to visiting Merida, Mexico in the Yucatan Peninsula
If you are visiting Merida in the Yucatan peninsula and looking for an authentic experience outside of just the resort areas of the riviera area, consider visiting the regional capital city at Merida. Filled with gorgeous architecture, historic sites and unique places to visit in the city and surrounding region, you'll love exploring the capital city. If you have visited and have other places to recommend, please share them on the comments section below for our readers to enjoy. Thanks for visiting and please do bookmark or share them on the social media channels below.