Greenwich is one of those boroughs in London that is less visited compared to many of the other boroughs in the city, but something you must experience this borough because there are so many things to do in Greenwich. Located in the Northeastern part of London, this lovely district which is filled with many cultural and historical treasures including a delightful downtown area that is easy to walk through and enjoy that small town appeal within this large metropolitan city. Greenwich was historically its own city until it was incorporated into the larger metropolitan map of London, still it maintains its distinctive charms and maritime history with grace and look towards contemporary focus.
Here's what to do and see in Greenwich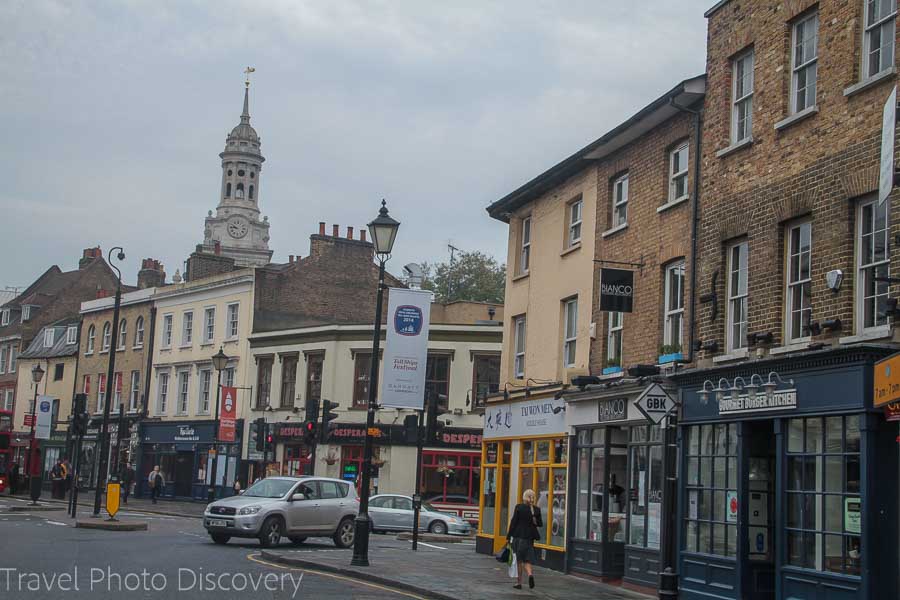 The small downtown area of Greenwich Borough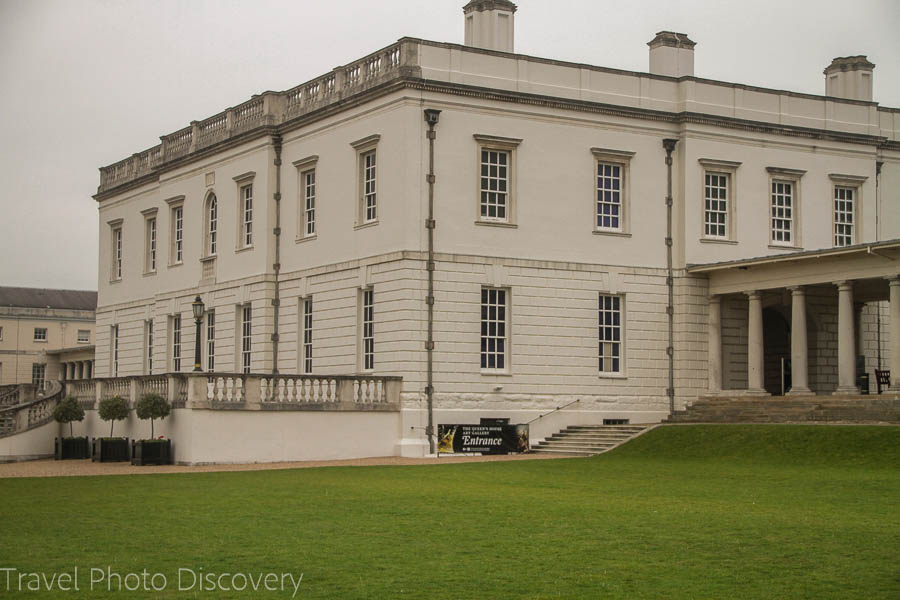 A visit to the Queen's House
Built as an apology from James I to his queen Anne of Denmark who accidentally shot his favorite hunting dog. The Queen's house was the first classical style villa built in England and transitioning from the early Tudor and Gothic style of architecture. I loved visiting the interiors of the home and although most of the furnishings were gone, the magnificent interior details are wonderful to explore including this stunning staircase, the main hallway and painted ceilings in every room. There are also sections in the upper levels with paintings in various timeframes showing the exploits to many of the countries that England explored around the world.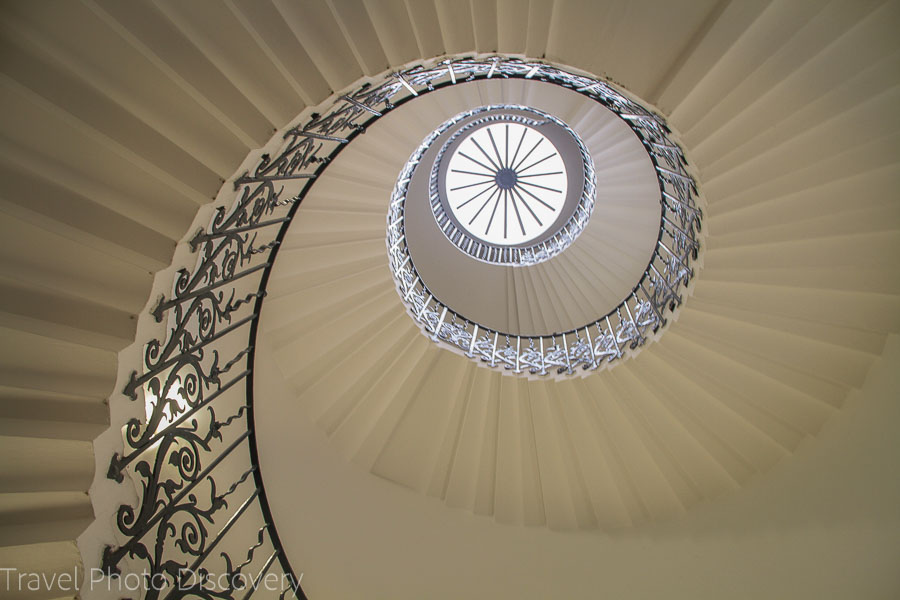 The great hall of the Queen's House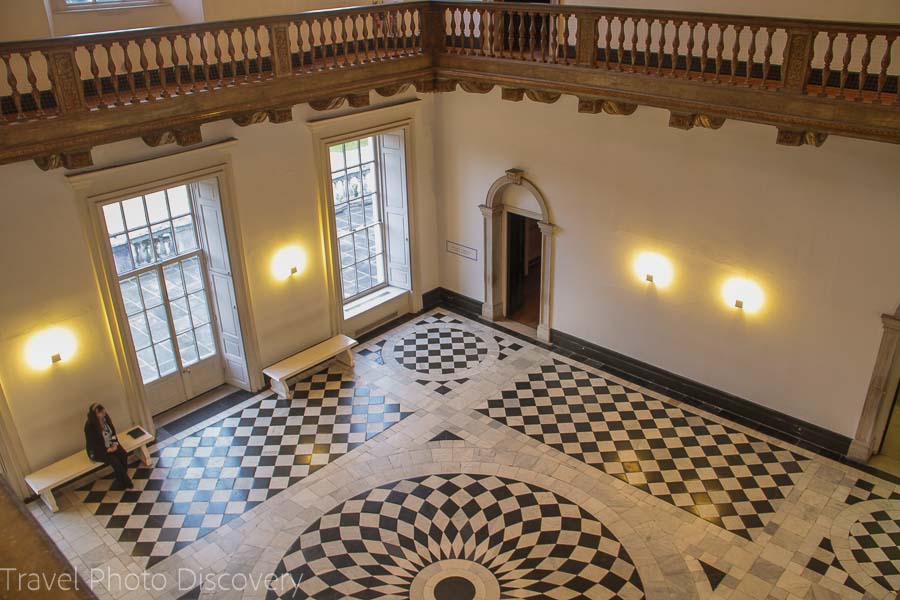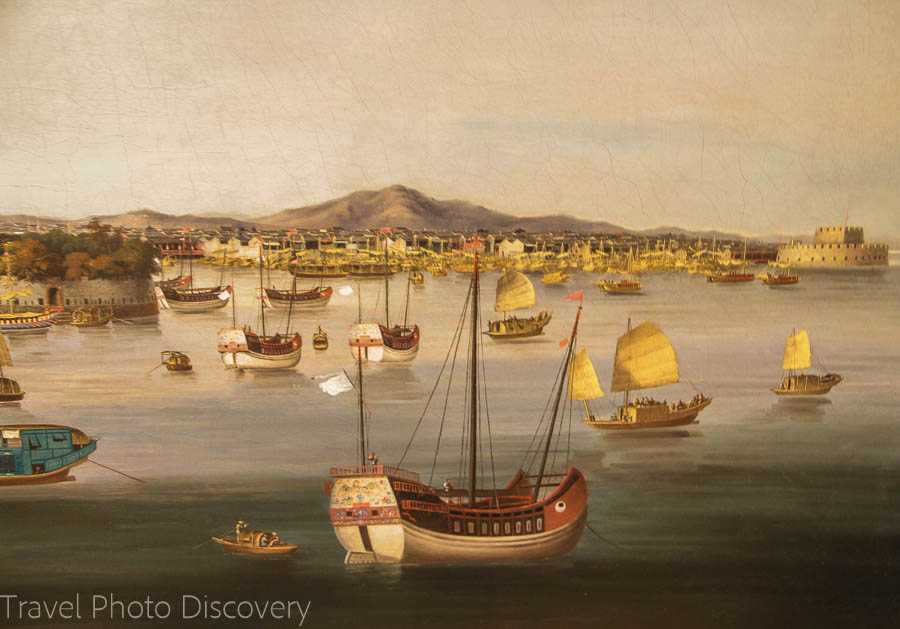 A celebrated  English naval history
Greenwich borough has a rich history naval history where the Royal Hospital for sailors, Royal Naval College and the National Maritime Museum, some of the must do things to do in Greenwich. I have always been fascinated with British maritime lore and decided to spend the morning exploring the maritime museum and what an amazing collection of beautiful ships, incredible art, sculpture, paintings and other maritime artifacts that are on display for visitors. Many of the galleries are wonderfully arranged with video guides and interactive displays that show the grand history, international trade and prestige of the British royal navy and trading companies. If you are interested in English history, maritime trade and establishing world colonies, this is a worthwhile stop on your visit to Greenwich to learn about this fascinating part of British history.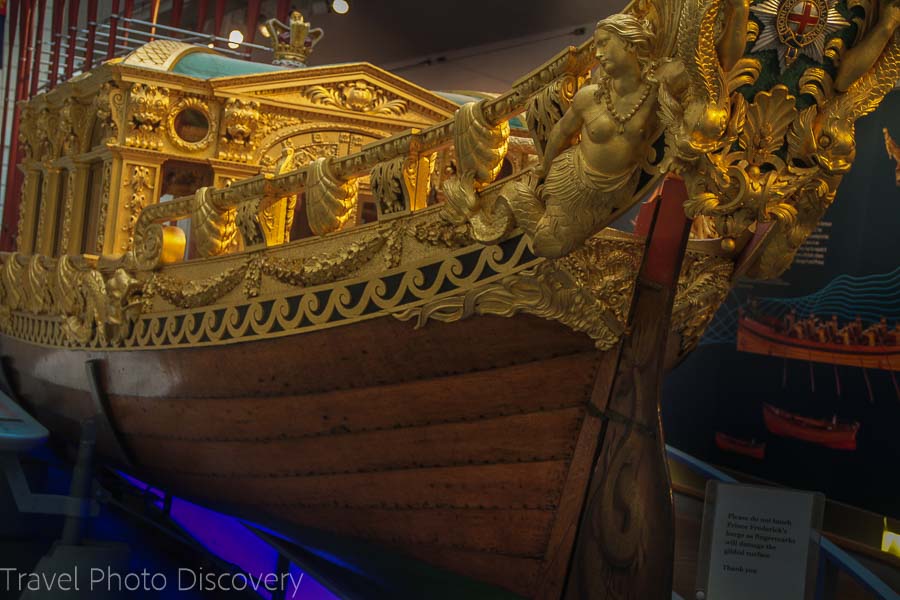 Gigantic ship mastheads on display at the museum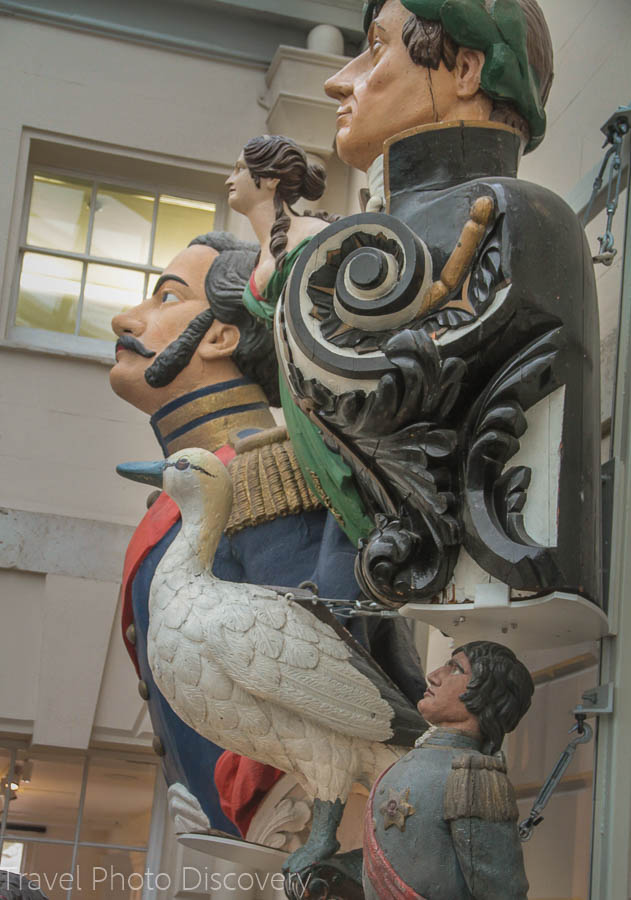 A room with an illuminated stained glass wall on display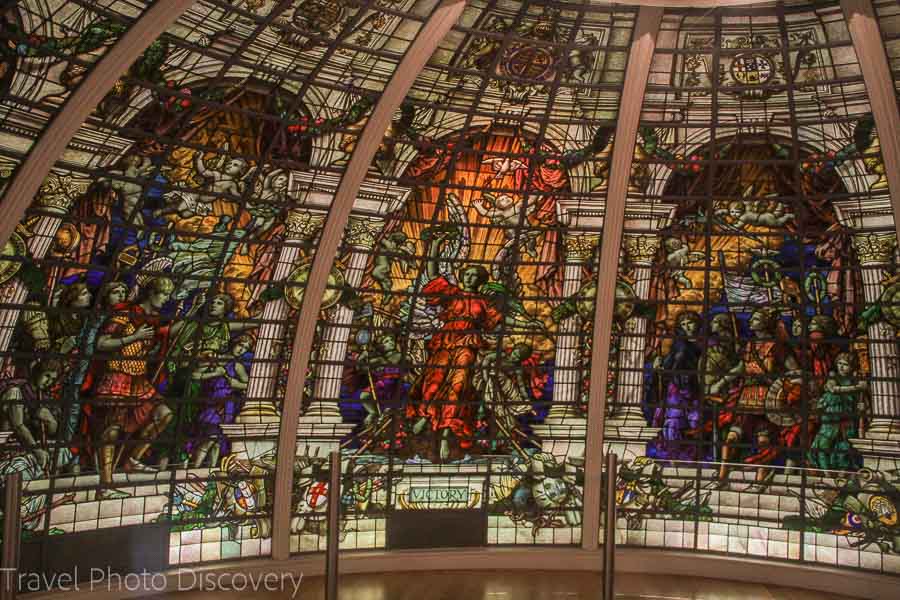 The celebrated Cutty Sark repurposed into a museum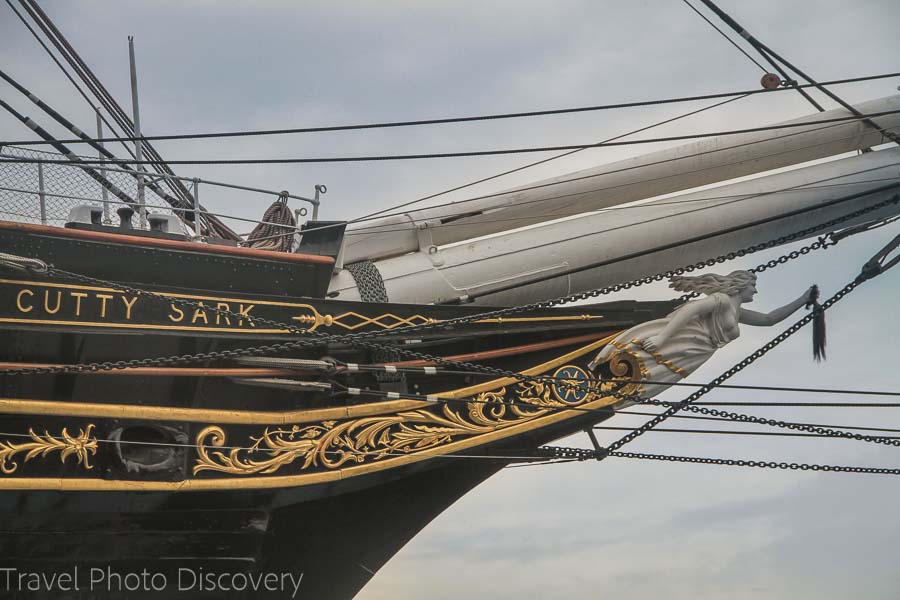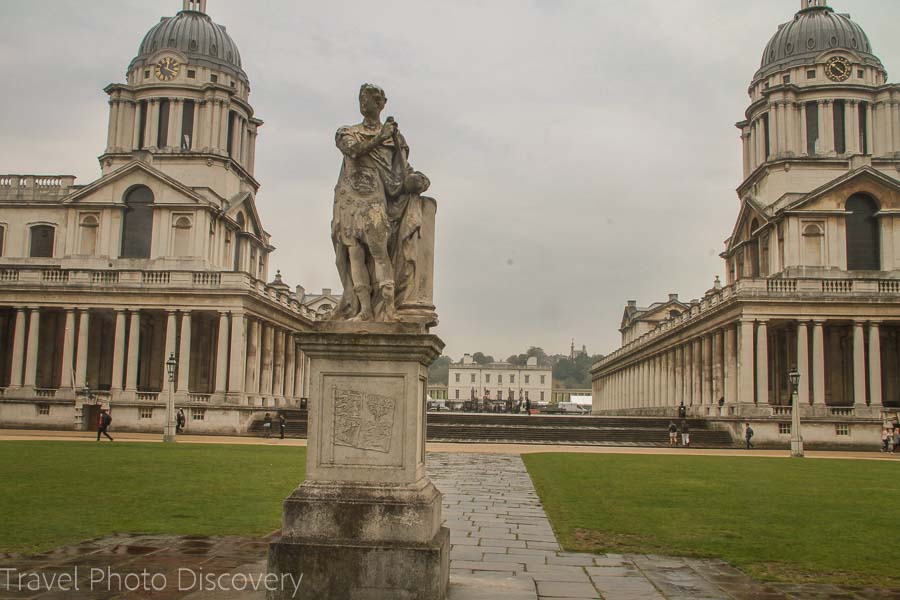 Touring the old Royal Naval College
This area fronting the Thames river is beautiful to explore and walk around some of the stunning monuments and architecture that once housed the Old Royal Naval College. This complex of buildings originally housed the Palace of Placentia, built in the 15th century, and I found it fascinating that this was the birthplace of both Henry VIII and Elizabeth I. After a civil war left the complex in ruins, the area was rebuilt into the Royal Naval Hospital for Sailors and then repurposed in 1873 into the Royal Naval College. While I was walking outside admiring the lovely architecture and details,  I heard beautiful music, lively singing and other practice recitals all happening at the same time. I was pleasantly surprised to find out the buildings again had transitioned into both the Trinity Laban Conservatoire of Music and Dance and the University of Greenwich.
Tip: There is a nice information center and Greenwich museum located by the main gates of the Old Royal Naval college. You can get information on what events or updates are happening in Greenwich while you are visiting and the small museum is nice to walk through quickly.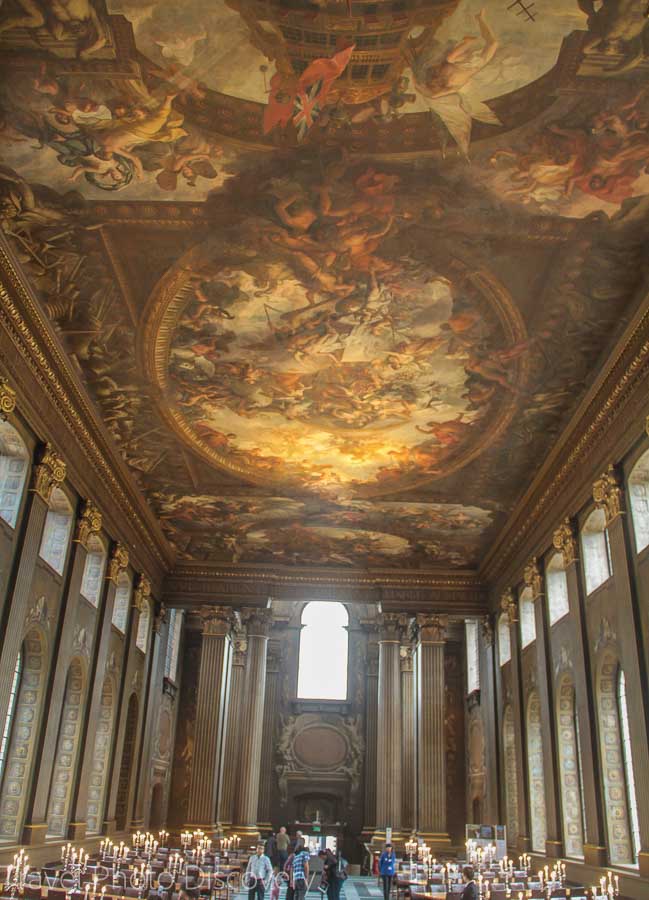 Painted Hall of the Old Royal Naval College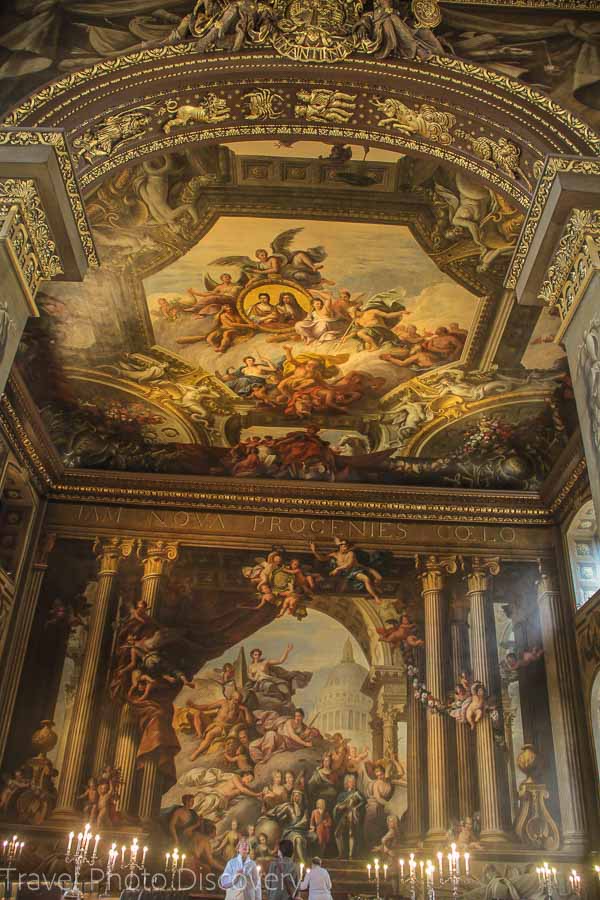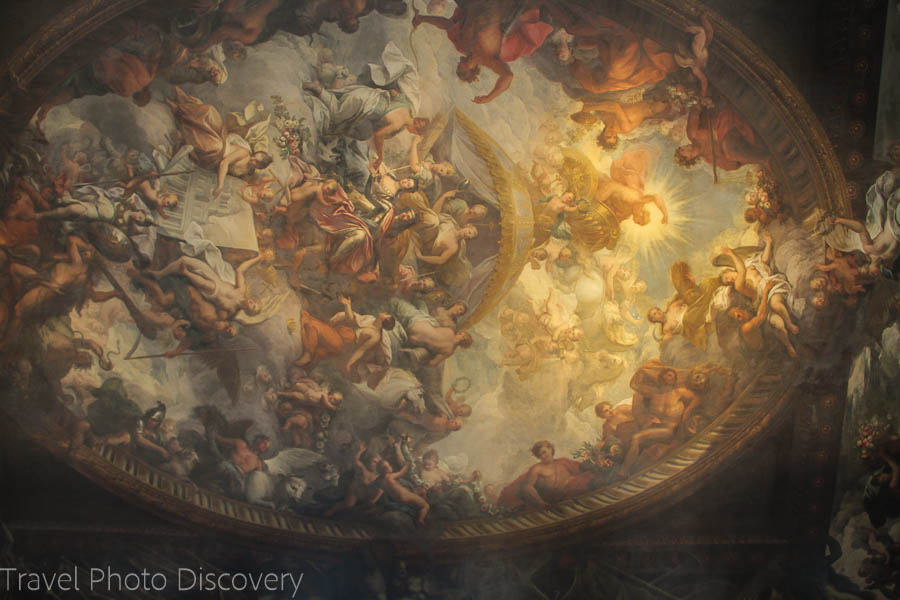 Architectural details at the Old Naval Academy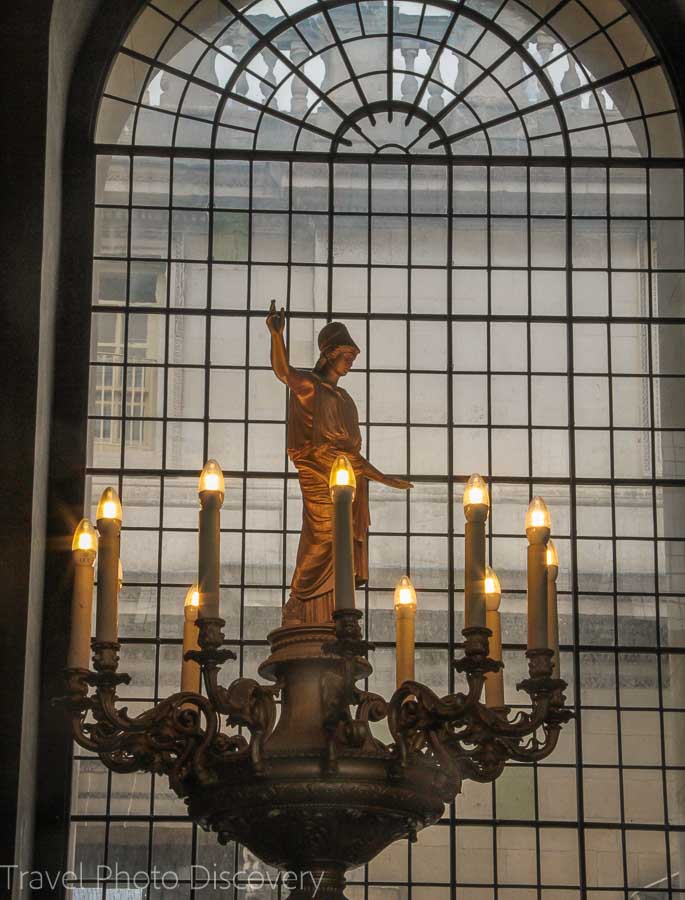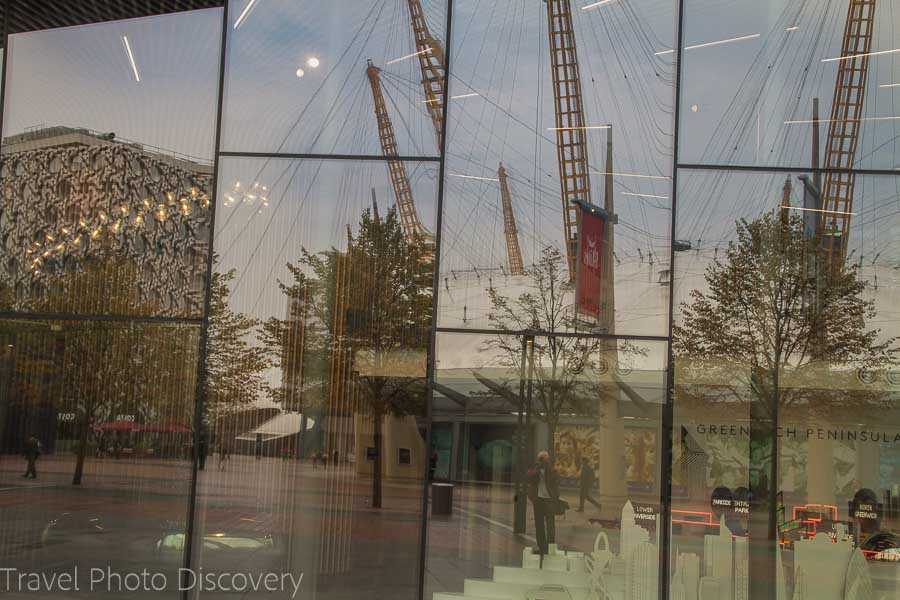 Other things to do in Greenwich Peninsula
In a sharp contrast to the historic areas of Greenwich borough is a completely new and contemporary area of Greenwich. Now touted as a new and shiny entertainment venue you will find the out of this world O2, Emirates Aviation Experience, The Now Gallery, ExCel and the Emirates Airline cable car all in one new area called the Greenwich Peninsula. There's also a fun ecology park that explains the various wildlife and meadows in the surrounding green belt and freshwater habitat. For more details of what to see and do in the new Greenwich Peninsula, check the Visit Greenwich website here.
Rainy skies over Emirates Airline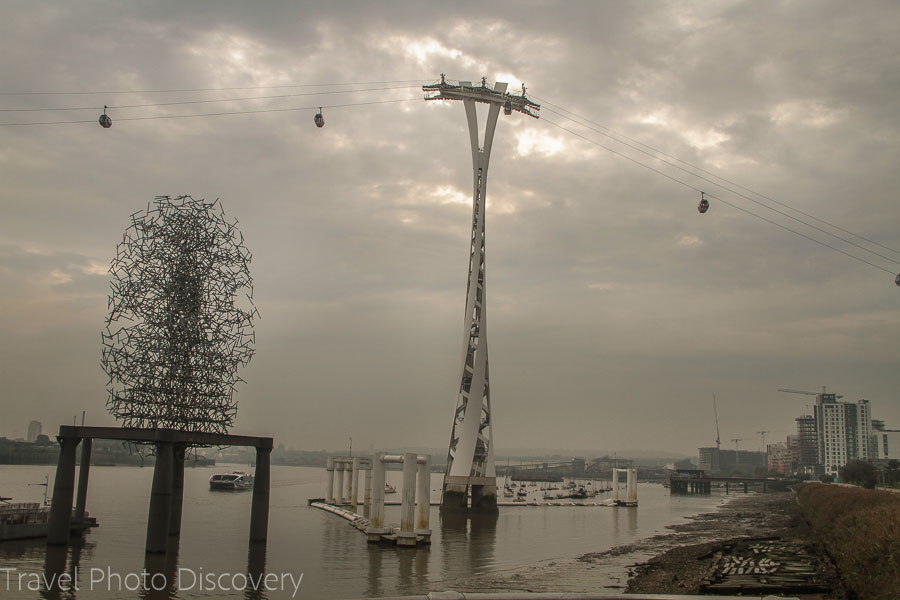 The Biomorphic looking 02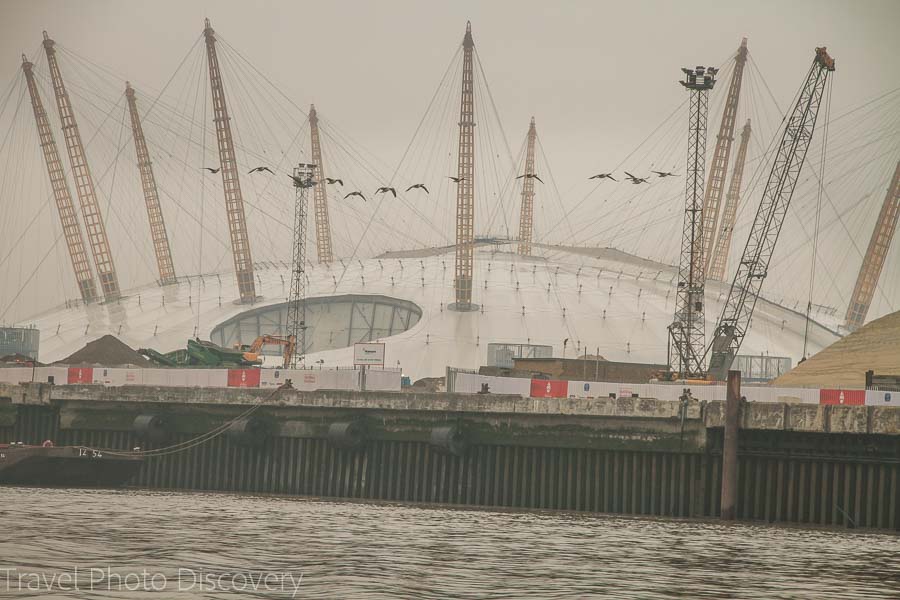 Graphic details and contemporary architecture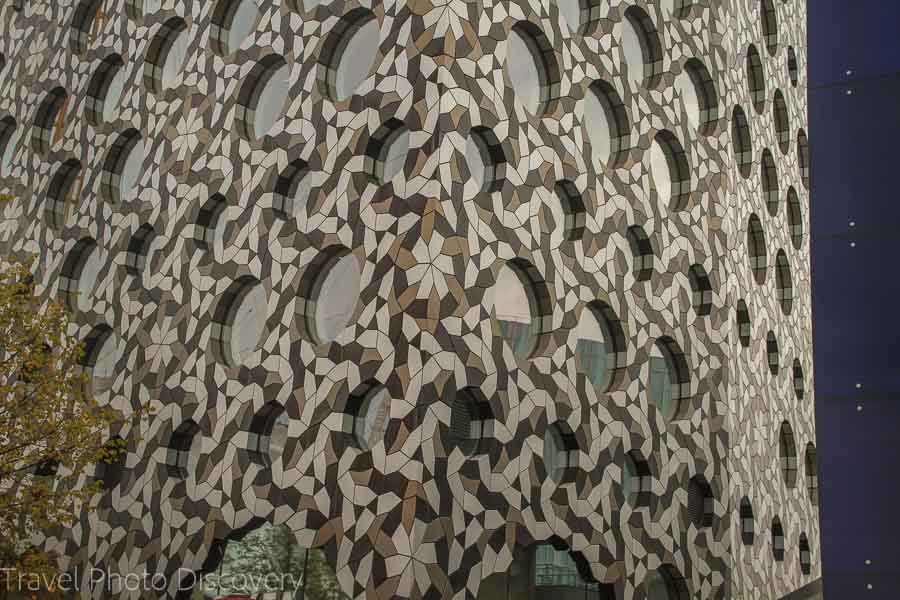 I hope that this has inspired you for exploring some of these wonderful Greenwich attractions and landmarks around London, England. Have you been to some of these places or know some other interesting places to explore and photograph? Please do share them in the comments section below. Thanks for visiting today and checking out this post on Things to do in Greenwich London, hopefully some of these places will inspire you to visit when you come to the city. If you enjoyed the images and post, could you please share it with any of the social media buttons located around the post.
Please do check out my other posts about London below
Exploring London's East End district
Eating London – a delicious food tour
Cool attractions to explore in South Bank
If you like what you see, come and check out my other social media channels for more updates, including Instagram, Pinterest and Twitter.