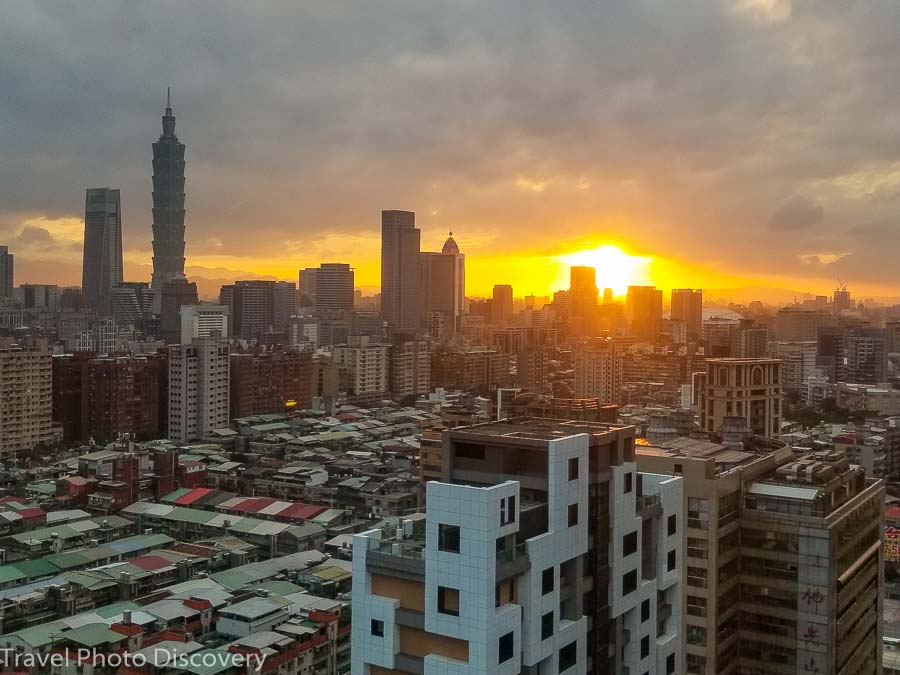 Taipei is a fascinating city that combines the best of Asian and western influences and appeals to exotic food discoveries, fascinating historic sites and modern transitions with youthful indulgences in the many cool neighborhoods to explore around the city. Taipei is alive during the day time into the night with exciting markets that happen all around the city and in between these foodie experiences, there are so many fantastic places to visit around the city I'll be highlighting.   You'll love exploring the best things do in Taipei in 48 hours and discovering many unique, exotic and fun attractions and must visit places around the city.
Here's what to see and do in Taipei in 48 Hours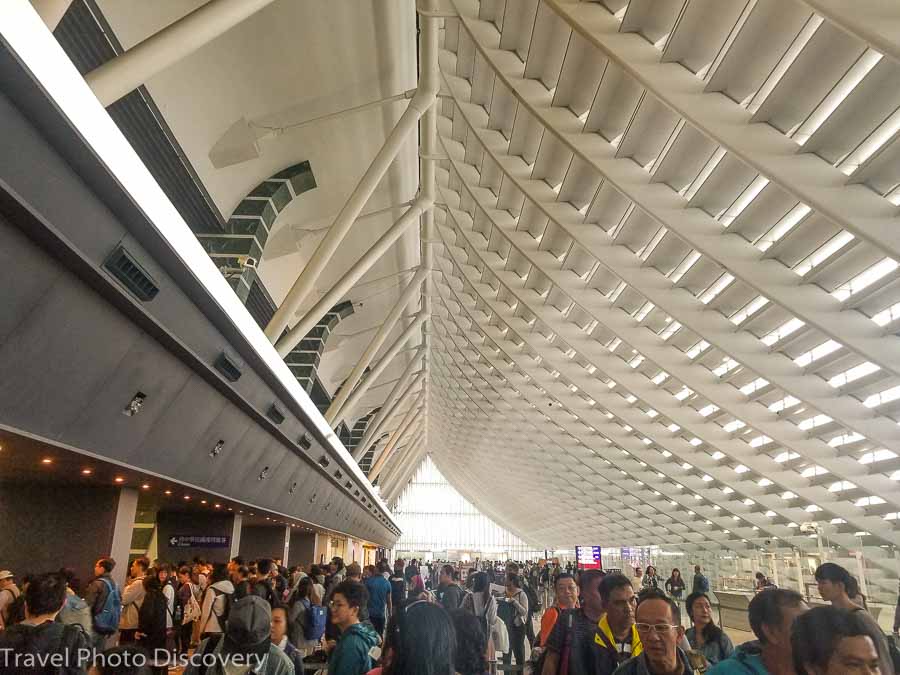 Arrival at Taoyuan Airport
Arrival From the airport is relatively fast with an automated customs check in and a quick transfer ride with express service trains to the capital. After you clear customs, it's easy to get some local currency from an ATM and even catch a quick bite at the lower level food court before you get to the fast speed train station. In less than 35 minutes, you arrive at the main train terminal and hub to your next transit points. I choose the Ximending district because it is a popular tourist spot on the west side of the city with plenty of interesting places to visit combining old world and new in a fun and exciting district to explore.
My stay for this 48 hour visit is in the Ximending district which is just one metro ride away from the main train terminal station. Ximending is the perfect base to explore the city in a short stay and see the best of Taipei historic to modern culture, architecture, entertainment and fantastic food venues to explore.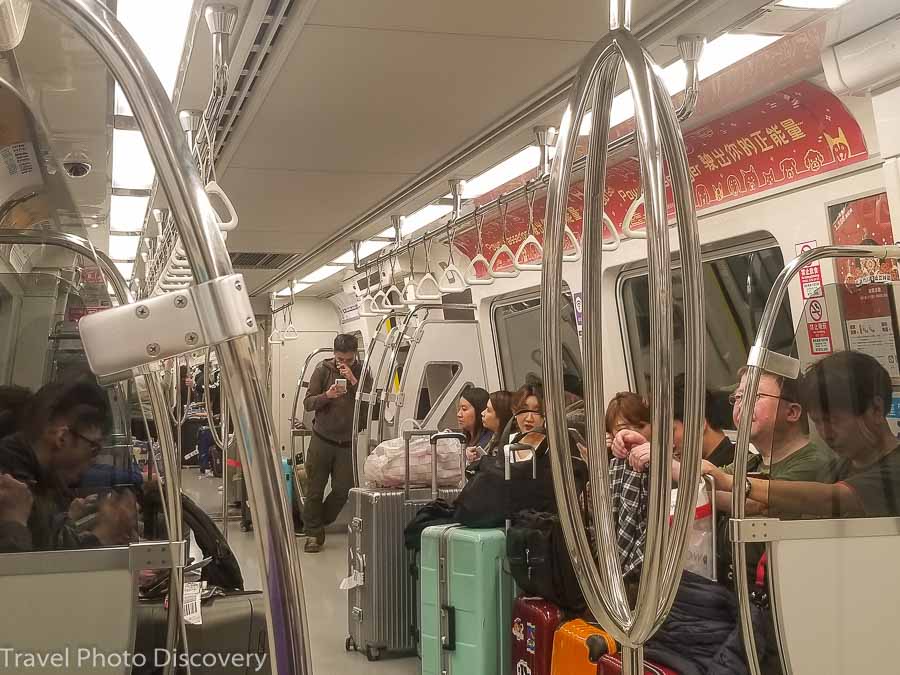 Taking fast speed train transfer to downtown Taipei
Hotel Check in at Amba Taipei Ximending
A quick one stop metro ride to Ximending and you are at the quickly there and the Amba Taipei Ximending Hotel is in a fantastic location to spend some time on the west side of Taipei to explore the region. A fast check in process and I'm able to get into my spacious and large bedroom with a fantastic seating area.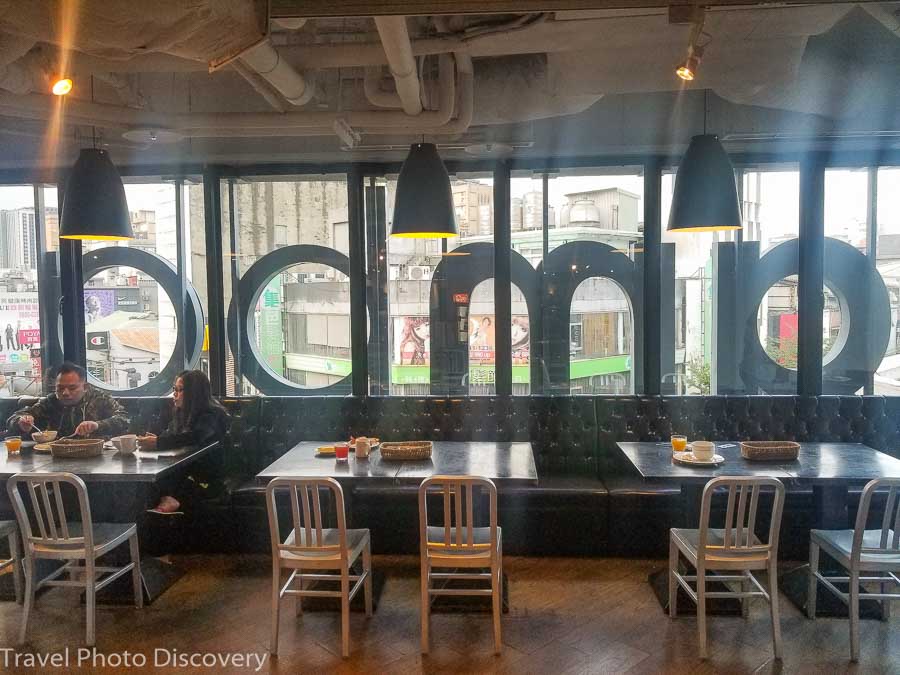 I love the hip and edgy vibe of my room and colorful little details including these cool slippers I also get to take home as souvenirs. Bathrooms are well designed with separate shower and toilet and bathroom vanity in the open room concept that is easy to use if you are sharing the room.  Did I mention the beds here are extra large king size – it was amazing to take a nap in before exploring Ximen.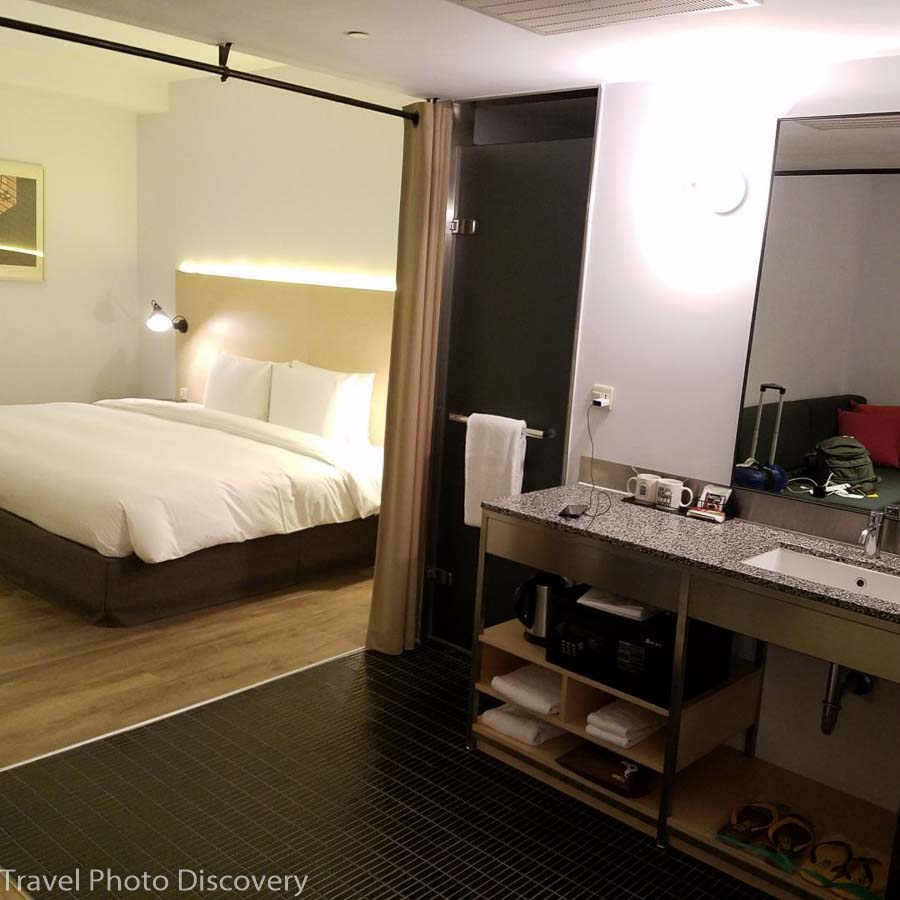 A nice edgy and large seating area with cool graphic elements and furniture made this room even more spacious and comfortable. I even loved the colorful slippers that you can take home for free as a souvenir from Amba which I'll always use at home.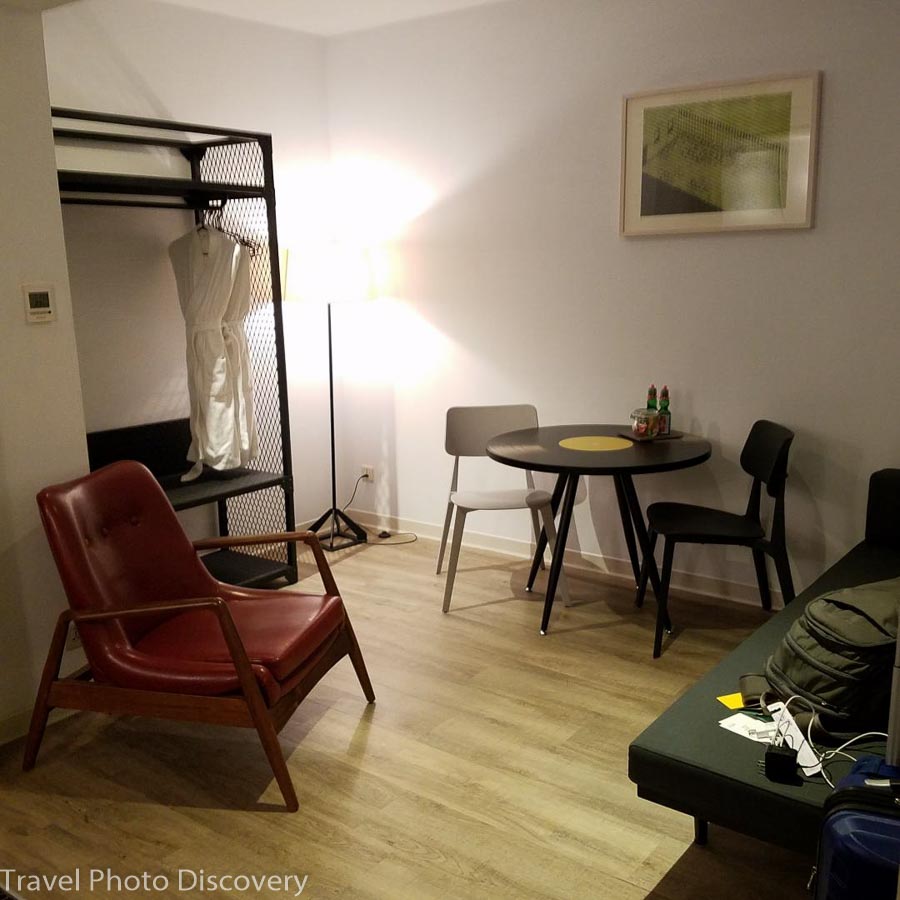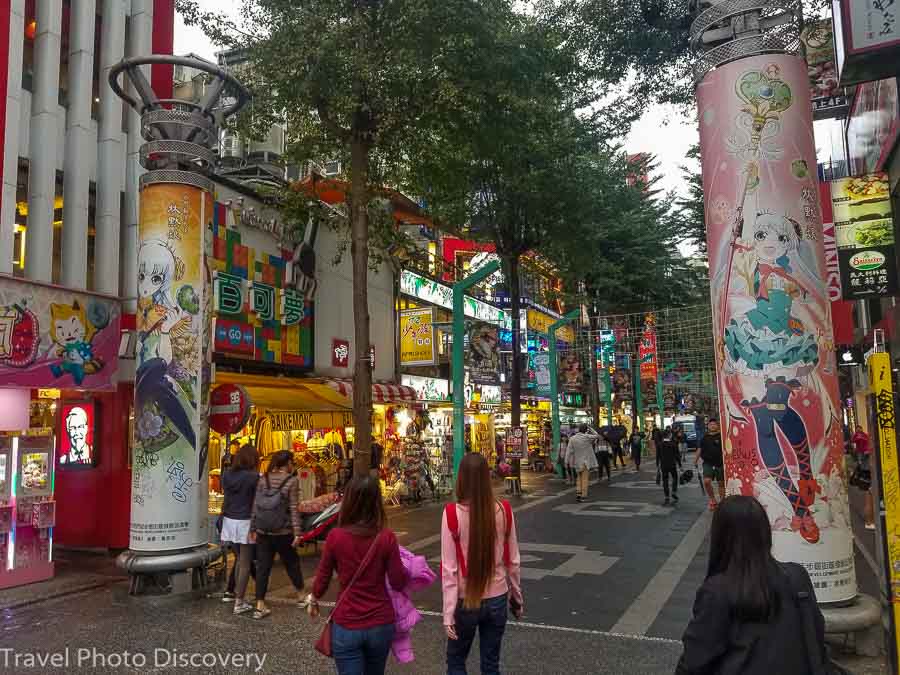 West Taipei places to visit
I choose to spend some time in the western part of the city because of the cross culture of new and old historic places of interest. There's so much to see in the west side of Taipei especially in the fun trendy areas of Ximending and then visiting the more historic sections of Bangka.
After I checked into my hotel, it was very easy exploring the Ximending district also called Ximen for short. Part Japanese street vibe, anime shopping and gathering spots , foodie zone, street art and cool places to explore and shop in this district, Ximen really pops and grabs all your attention in every direction.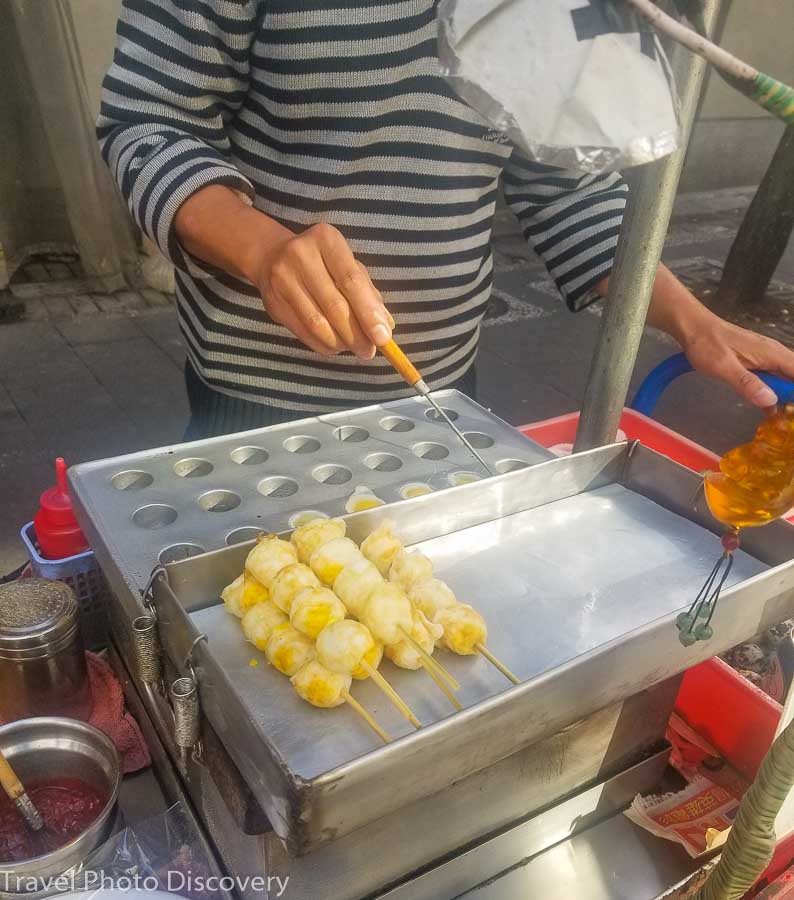 You'll also find some delicious street food and other local foodie spots that are local favorites and worth trying out if you are hungry for a snack or even a complete meal. Just look for the longest lines to the best foodie spots around or follow your eyes and nose to the tastiest bites that appeal to you personally.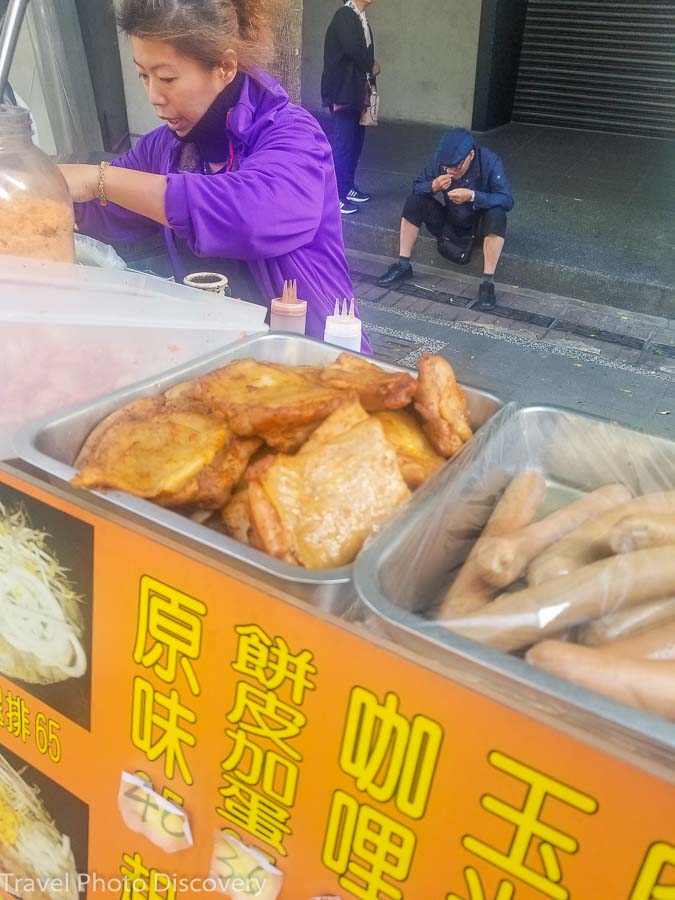 Snacking at Ximending with street food vendors selling some local favorite take away foods.
Explore some of the fun in some of the colorful anime shopping arcades or gaming venues around Ximen and win a fun prize!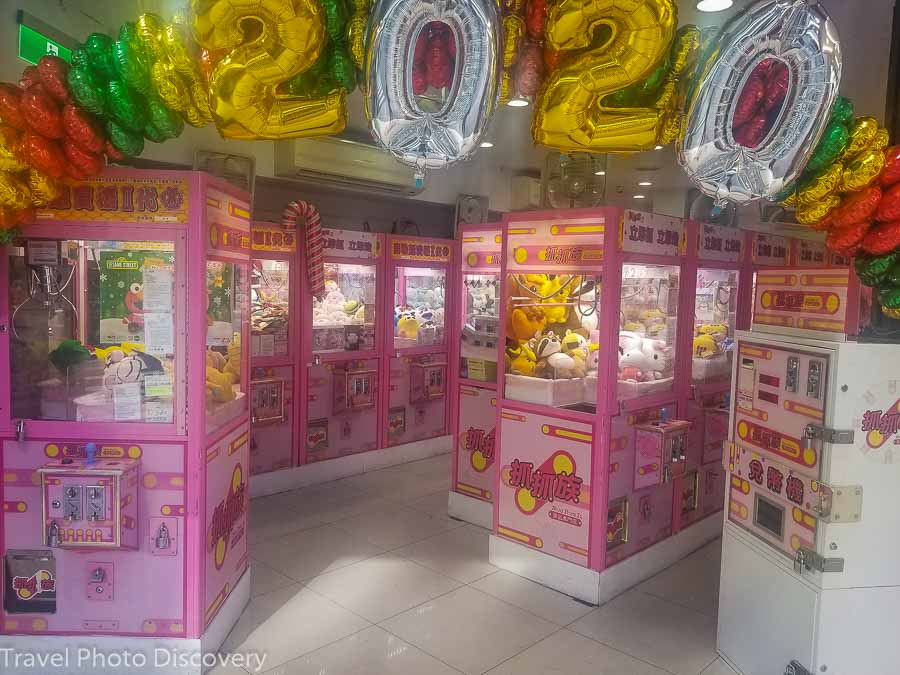 Check out these other fun things to do in the Ximending district
Outside of the fun and wacky shops, food eating venues, theaters, shopping and amine areas of Ximending, you'll find some other cool places to explore in the district below.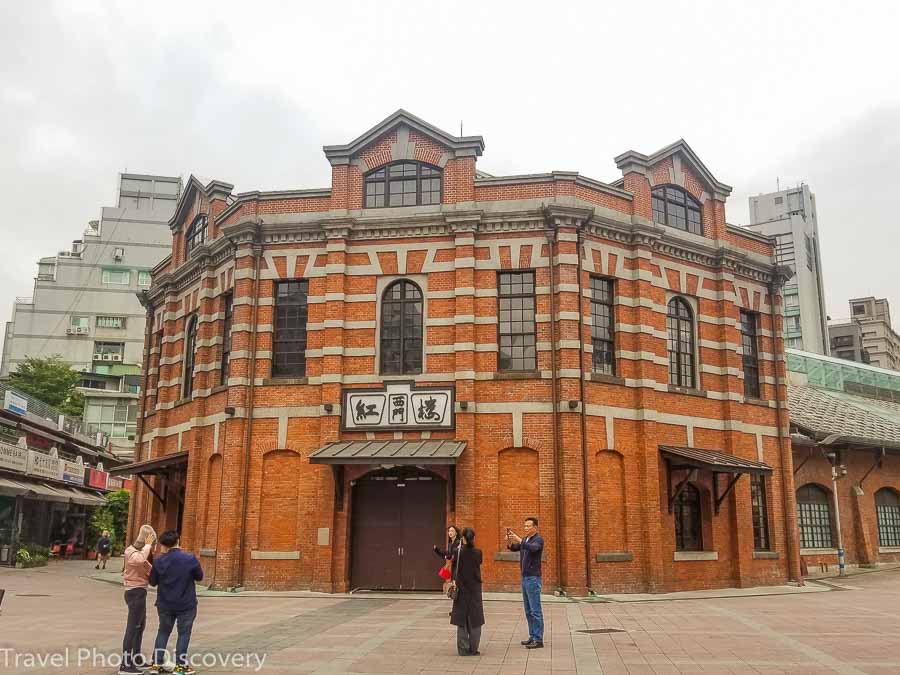 The Red House
Orginally an octagon building that was part of a large open air market, the Red House is a historic monument and converted into an artist coop venue with young and hip arts and crafts and other artisanal vendors from the area. You'll find some really wonderful art and crafts inspired work from these local and friendly artists and hopefully take away some fantastic souvenirs and other finds.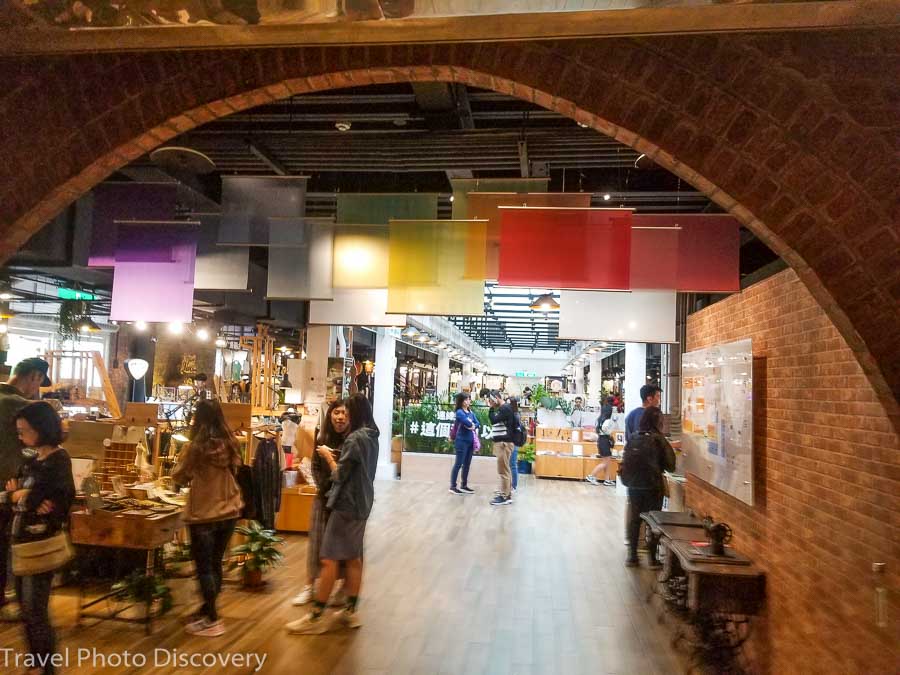 Exploring the artisanal studios of artists and other local crafters at the Red House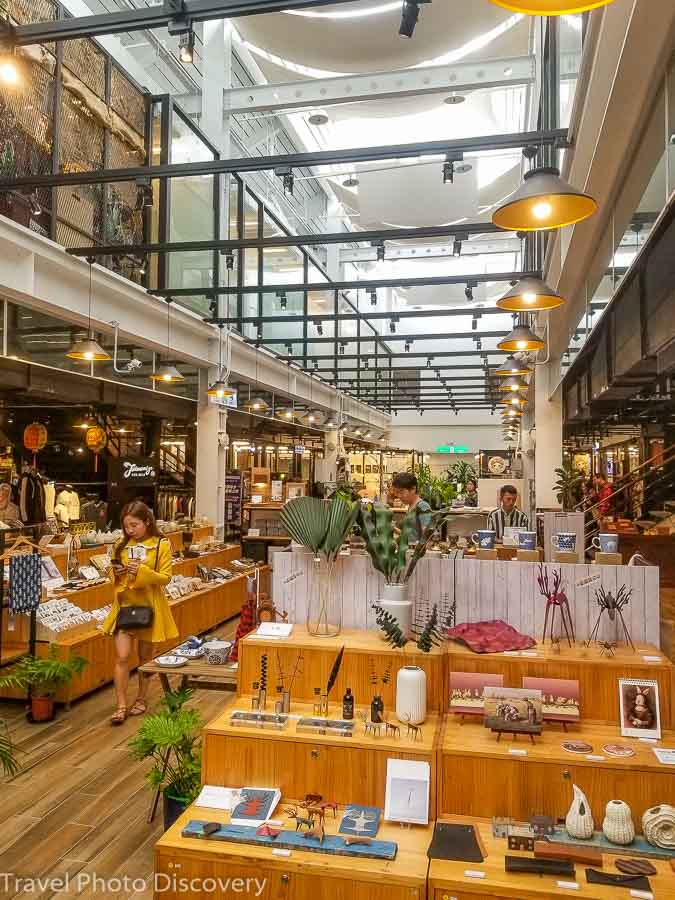 Explore the Ximen Gay neighborhood
Surrounding the Red House is the small gay district with outdoor cafes, bars and shops that are fun and almost hidden except for the rainbow banners in the area. Probably more festive and fun on a sunnier day or evening, the gay district is easy to hang out for drinks or casual dining if your coming from the Red House and just want to hang out and people watch.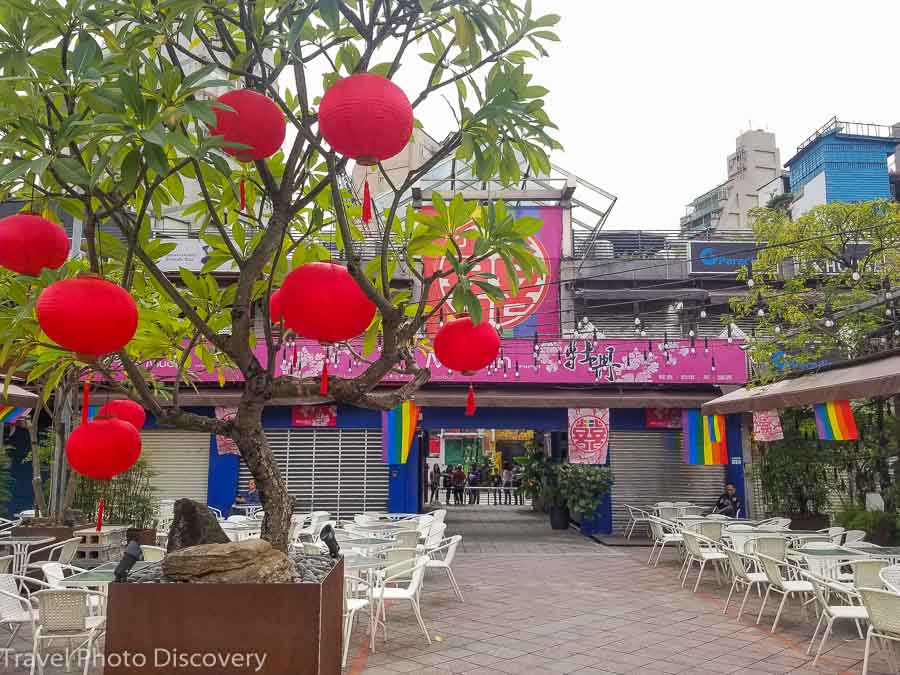 Definitely in the gay district with some visuals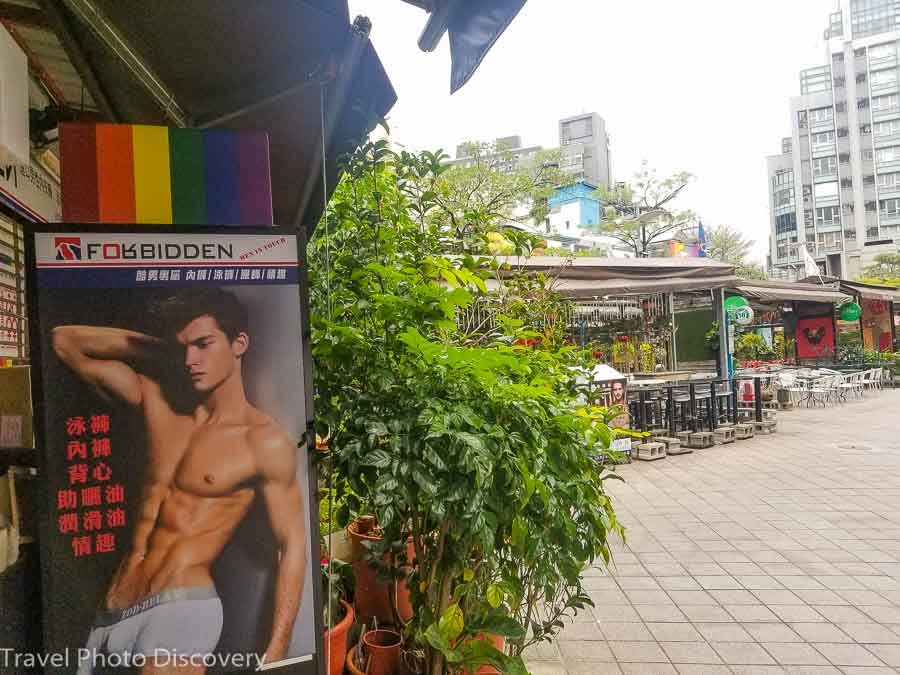 Check out the street art scene and graffiti at Taipei Cinema Park
If you're into the more gritty urban street art scene combined with the latest Asian and Western cinema, then head out to Taipei Cinema Park with all the cool street art, shops and in the park flea markets, hip hop dancing and other fun impromptu events happening at the park area. Even on quiet days, this is a fun area to explore and maybe catch a nice flick or bite if your in the mood.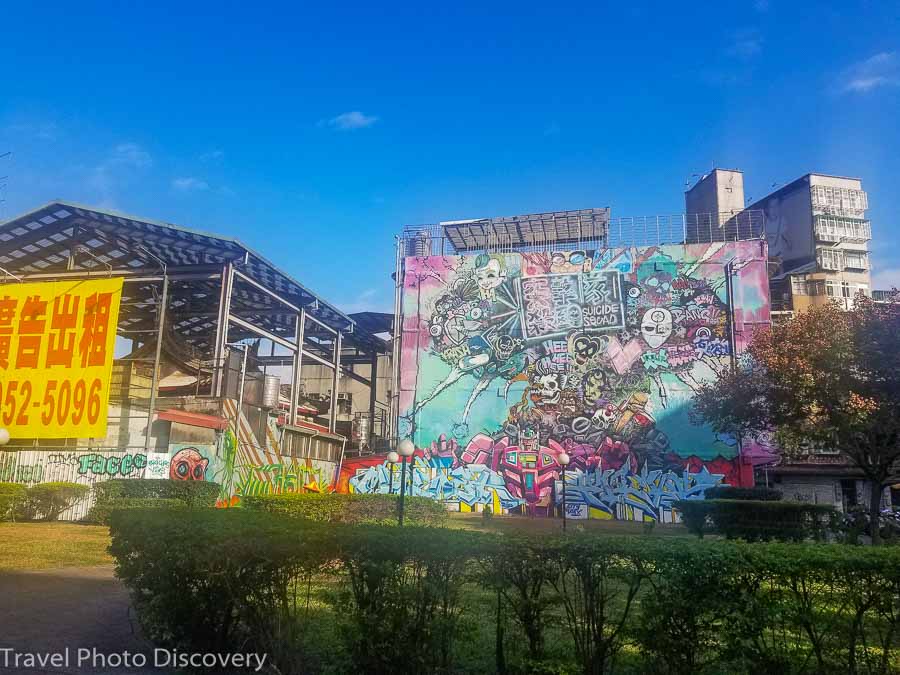 Street art and graffiti walk at Cinema park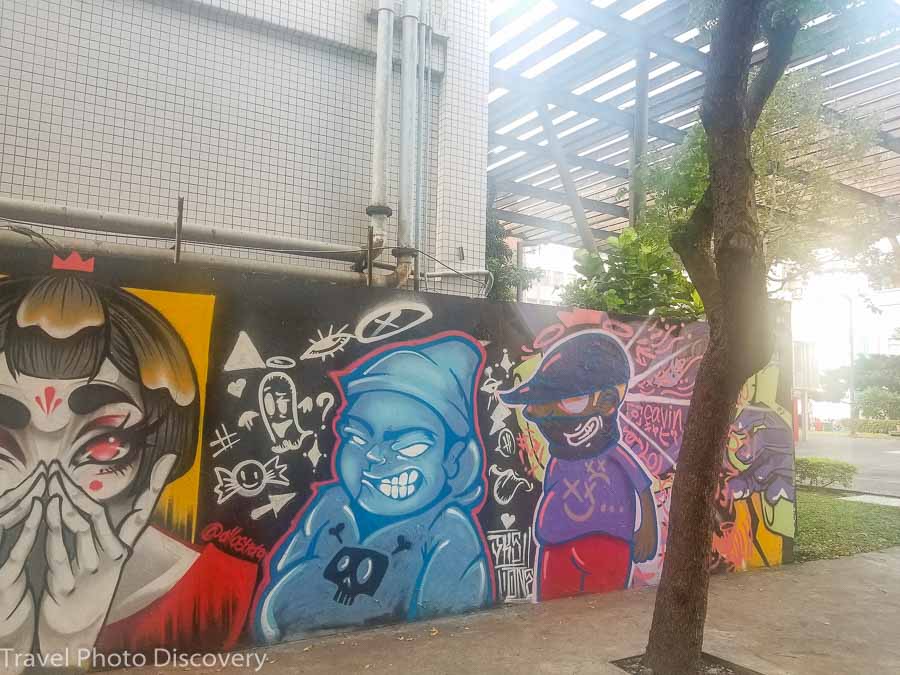 Check out the Ximending night market scene
Ximen really comes alive at night with all the wild colors, neon and lit up areas in the district combined with street food vendors, craft and tourist stalls and even popular brand stores, anime shops and other hip spots to visit in the area. Dinner is spent noshing at the many varieties of street food to try from the many stalls and outdoor vendors offering small bites of their specialties to enjoy while exploring the night market scene at Ximen.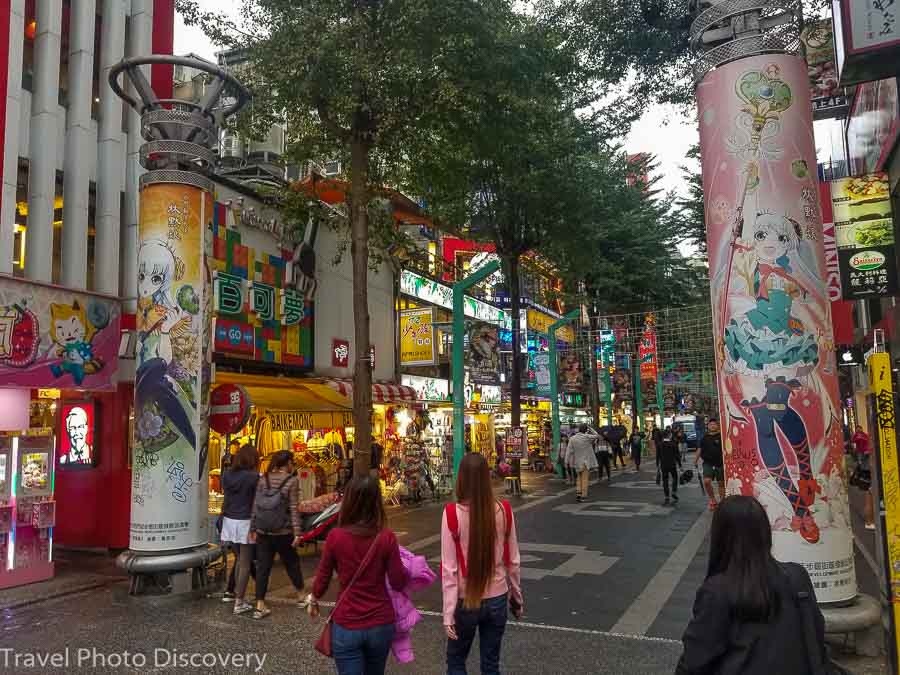 If gaming arcades are your thing, check out all the over the top gaming spots to play in for some cheap entertainment.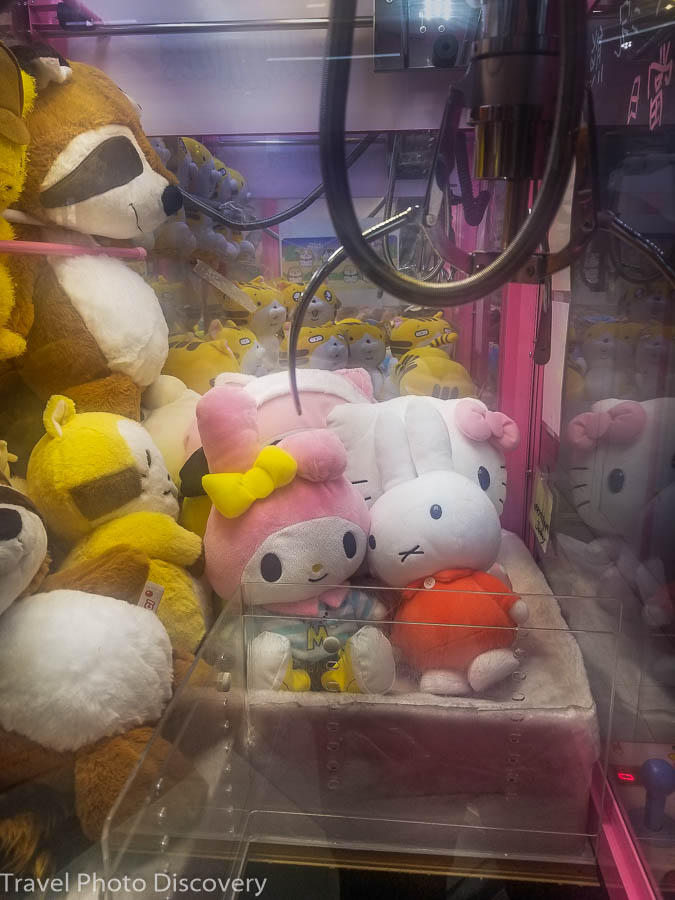 Trying some of the local street food in Ximending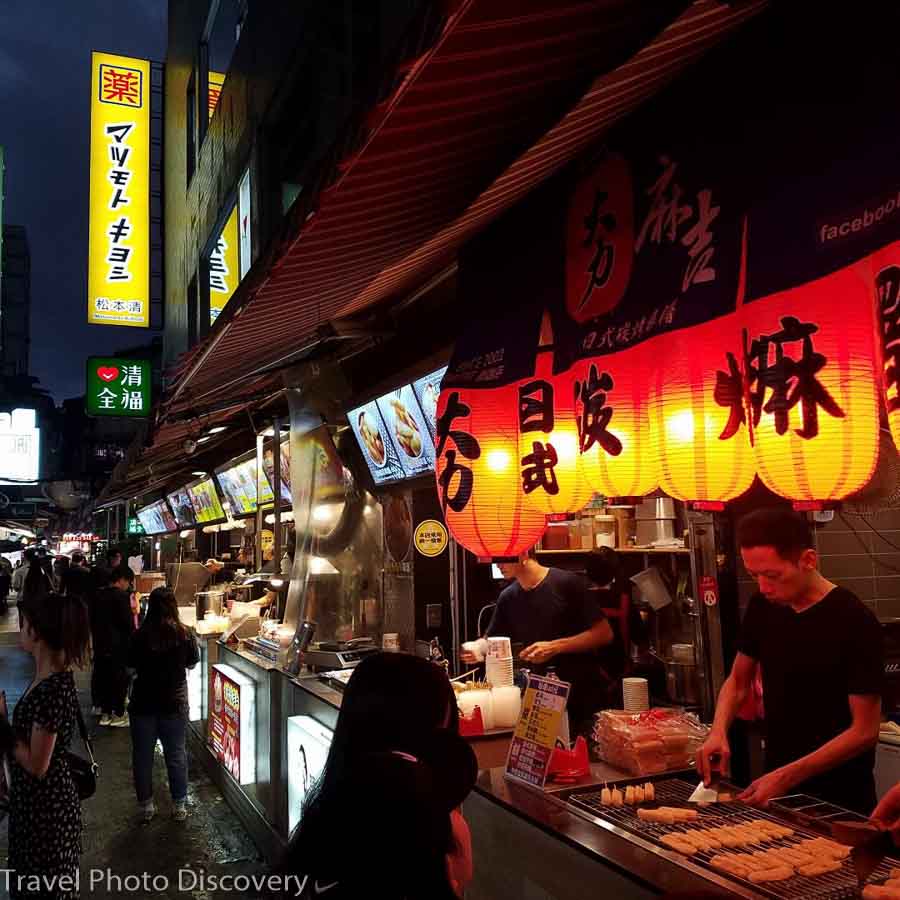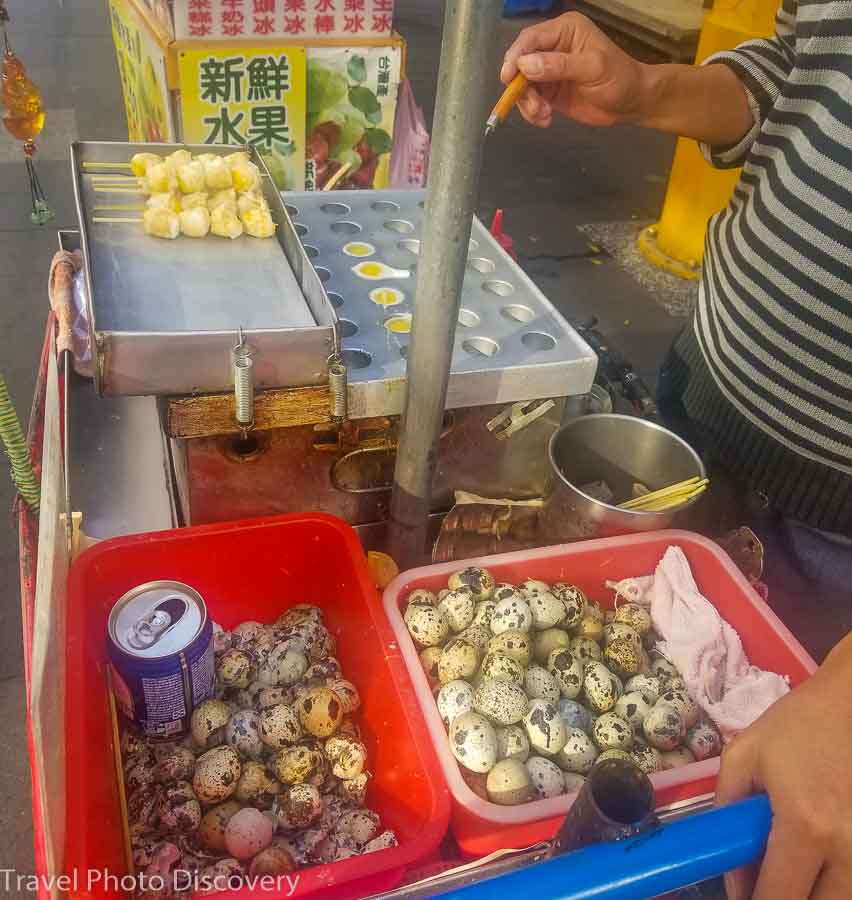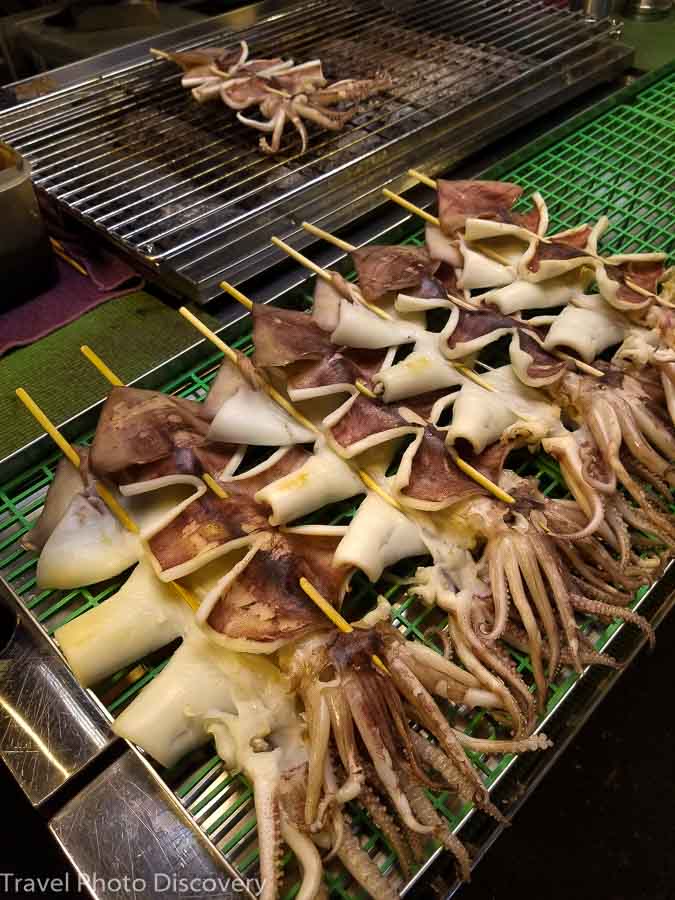 Choose your soup, snacks or even entrees from a street food vendor.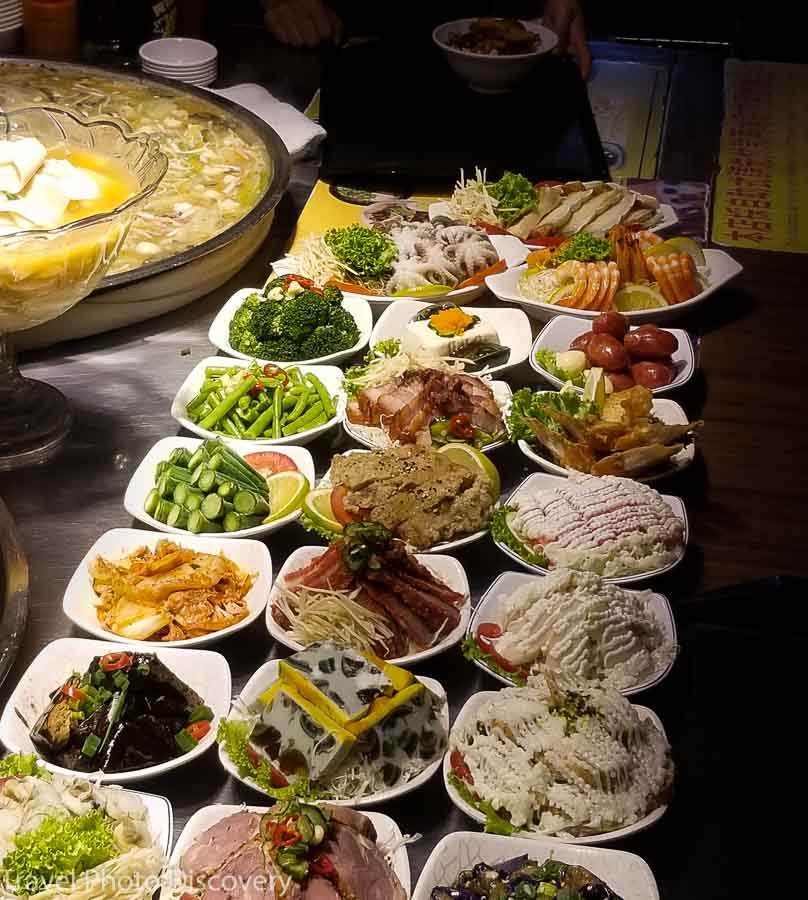 After an expansive day exploring Ximen during the day and late into night, its the end of day one and enjoying this fun and unusual district on the West Side. Sleep in an extra large bed at Amba Ximending is in store for a really comfortable nights sleep in the heart of Ximen.
Day two and visiting Taipei's Tourist Spots at Bangka
Breakfast at the Amba Taipei Ximending
Morning breakfast at the Amba Taipei Ximending and you get plenty of choices for their extensive breakfast service. The Amba's dining room is a perfect spot to try out the combination of Asian inspired breakfast or a more traditional western type meal. The breakfast menu is quite extensive so you get to pick and choose what you want to have from their different stations or even have a custom egg or omelet or a unique sticky rice roll made with your favorite toppings.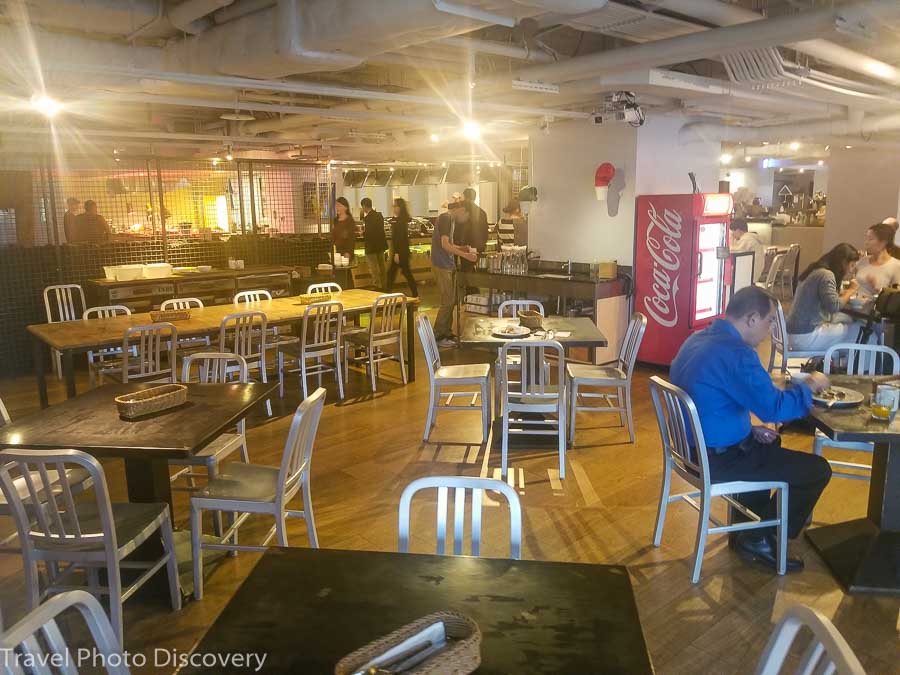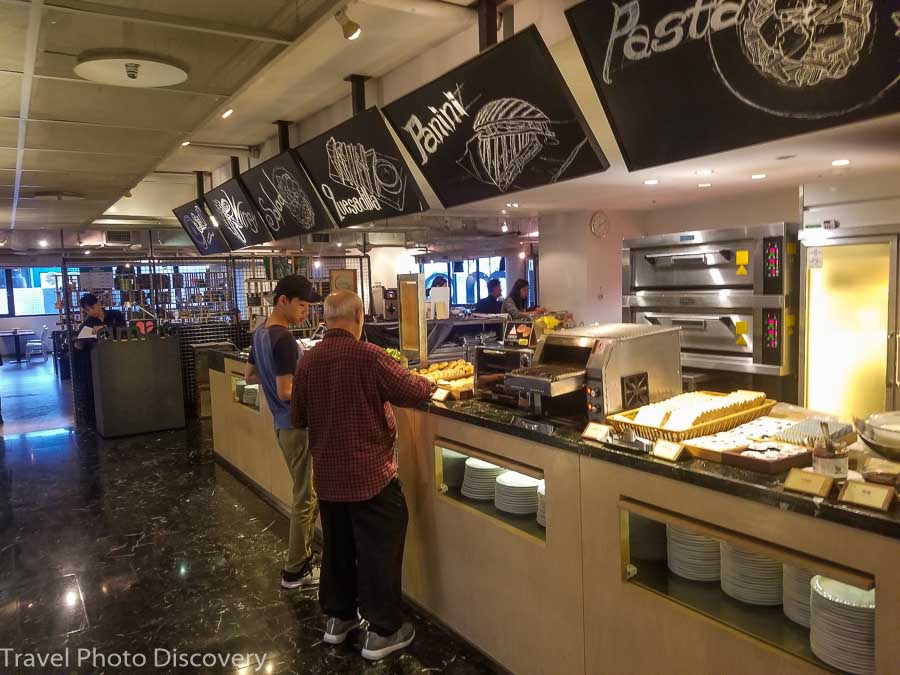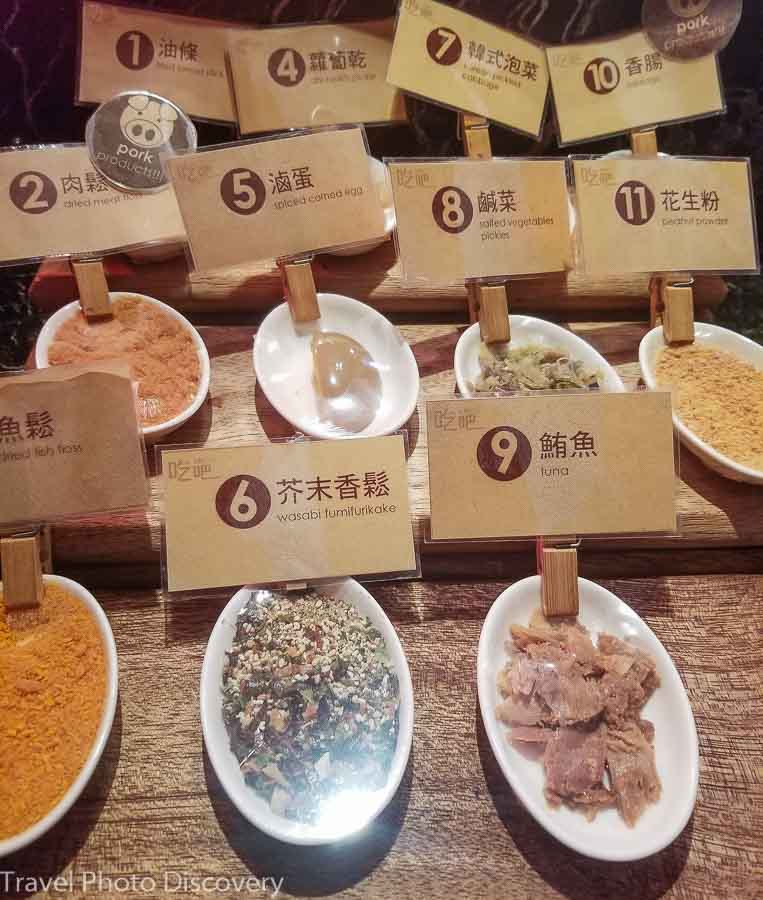 Custom sticky rice roll station with various condiments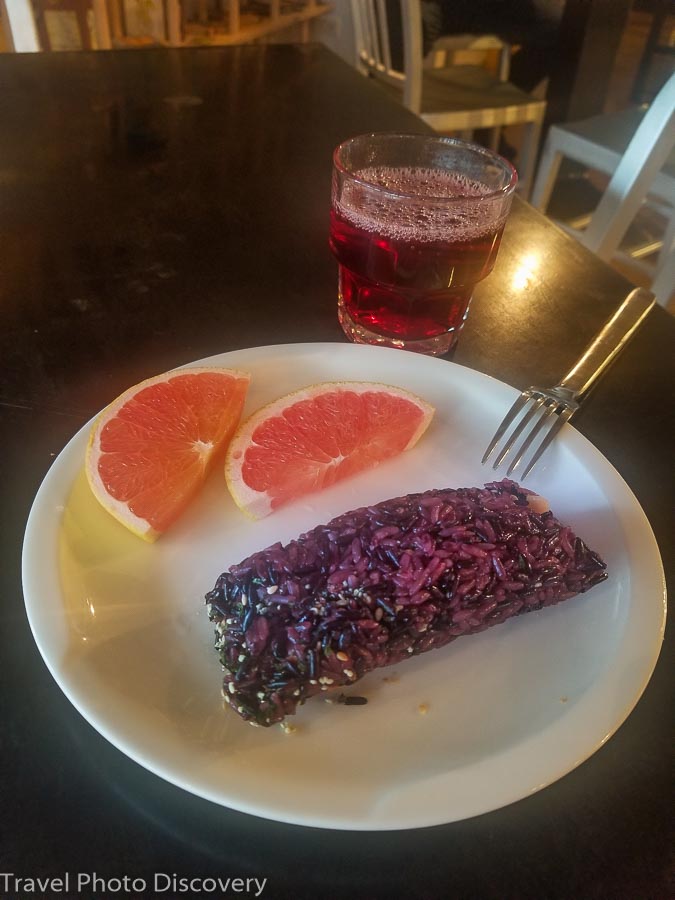 After a nice and relaxed breakfast service, we are energized to explore another cool district in the western side of Taipei in the Bangka district. Bangka has many of the historic and cultural treasures of Taipei and other interesting places, temples and markets worth visiting in the city, so here are some of the highlights to visiting the area below.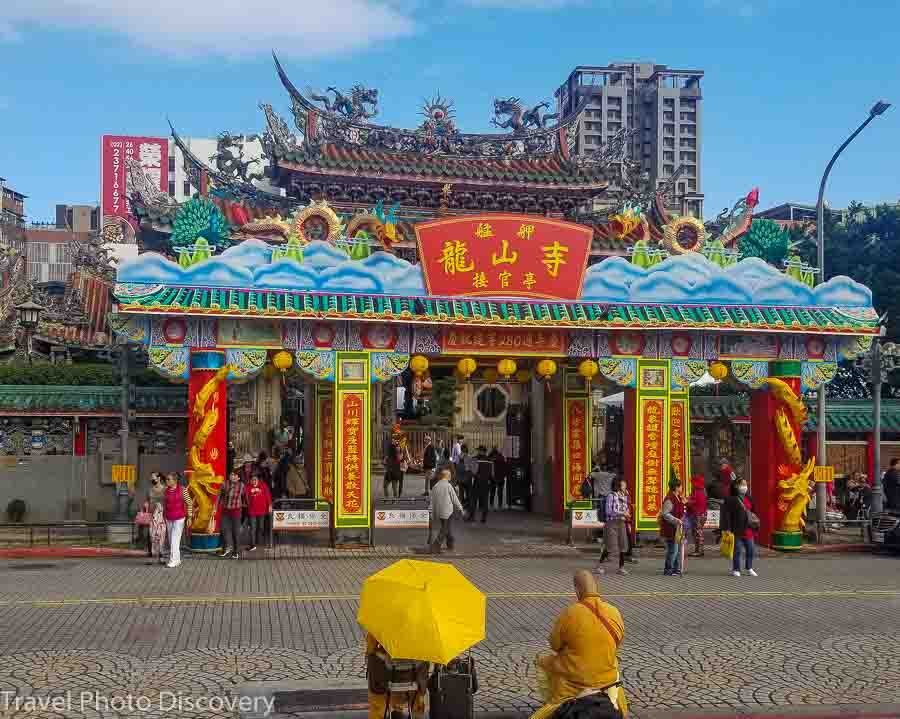 Visit to Longshan Temple
A short one stop metro ride from Ximending to Longshan Temple is the first destination in the Bangka district. One of the most significant and ornate temples in Taipei, Longshan Temple is a fantastic visit and represents one of the first temples built in Taipei in 1738 and built by Fujian settlers to Taiwan. The Buddhist temple honors the Chinese deities of Mazu and Guan Yu and has many elaborate halls, altars and adjacent buildings of worship. The natural elements are well represented with a gorgeous entry fountain, mountains of colorful and fresh flowers offered everywhere and in season fruits and other foods placed on the offer tables as a tribute from many locals and visitors alike.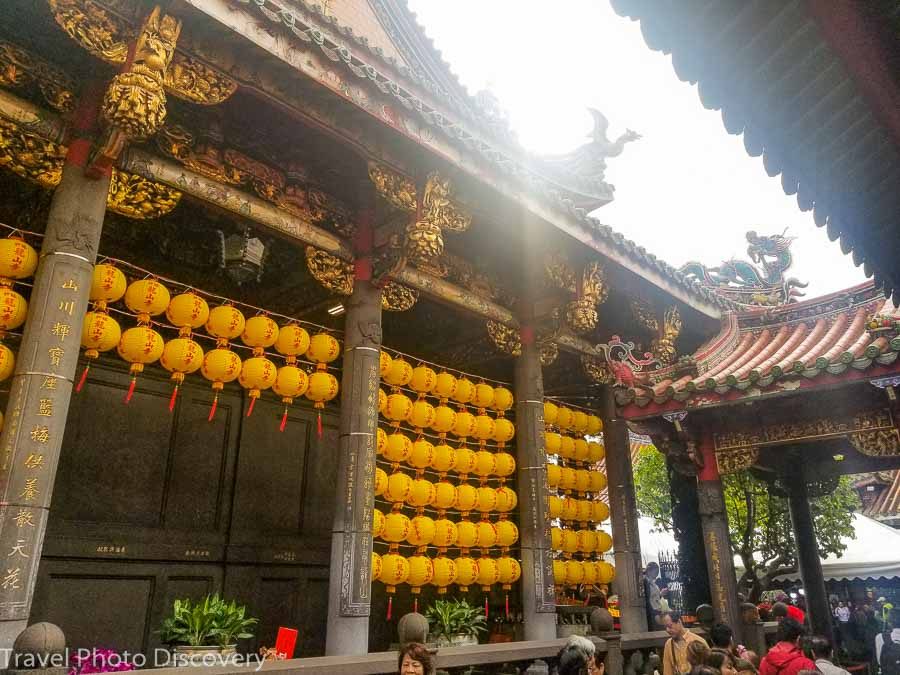 The temple grounds are well maintained and gorgeously cared for with so many stunning floral displays at every altar, hallway and procession areas of the complex – it is a real photographers dream spot.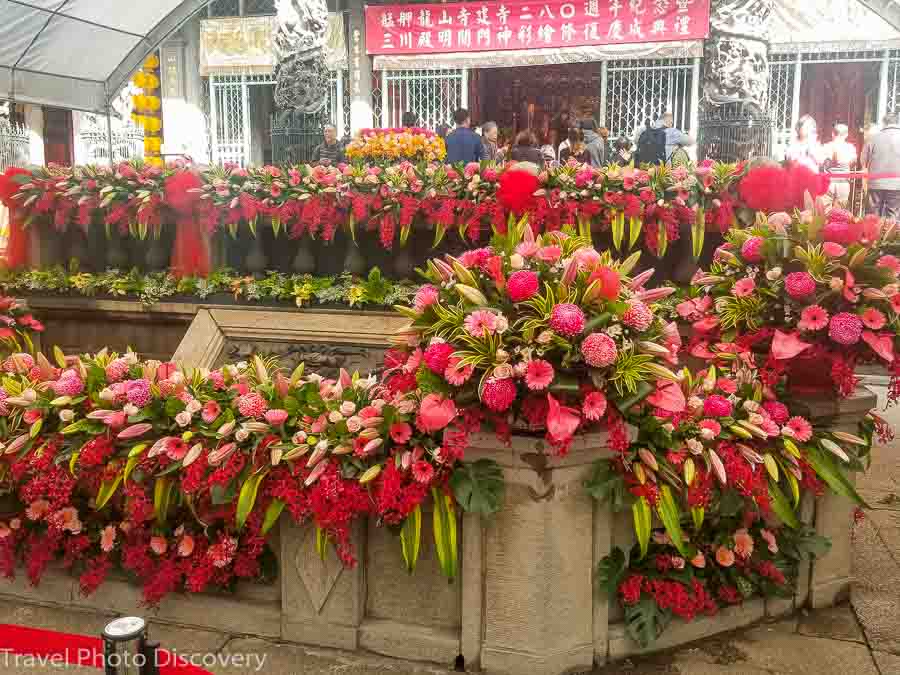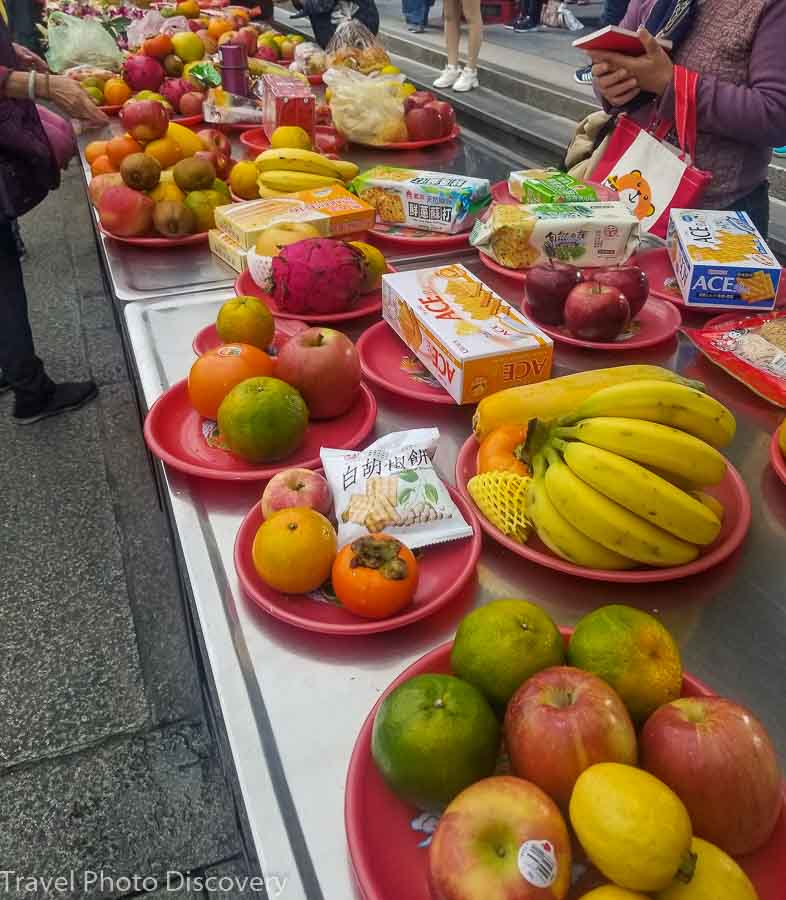 More temple details and exploring all the halls and side temples and altars around Longshan including the entry waterfall fountains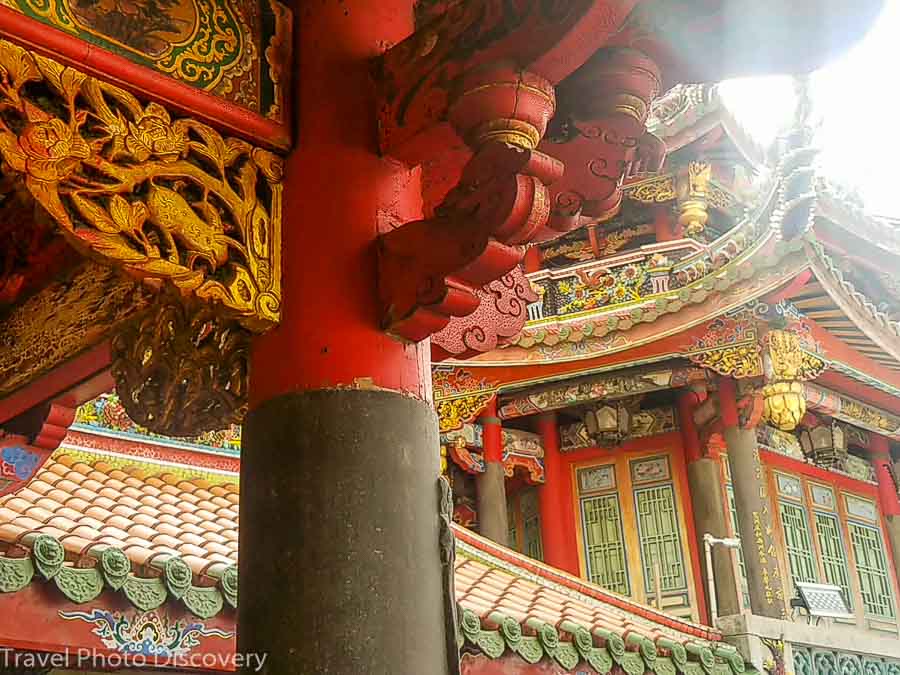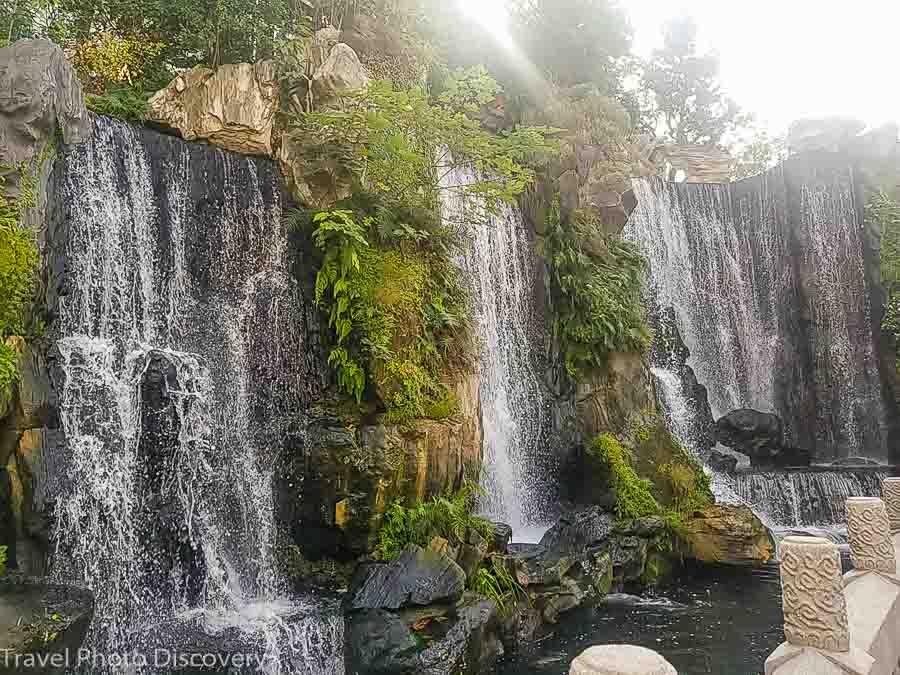 Here's a little more information about visiting Longshan Temple in Taipei
Local neighborhood markets in Bangka
Walking down the main corridor to the Bopilao heritage and cultural center, you'll pass a few outdoor and public markets selling a variety of herbs, health and tea drinks and other traditional medicines. There's also a wet market which also sells clothing, jewelry and other accessory/jewelry stands. If you're feeling adventurous why not take a small break and try some local soups or snacks along the way like me.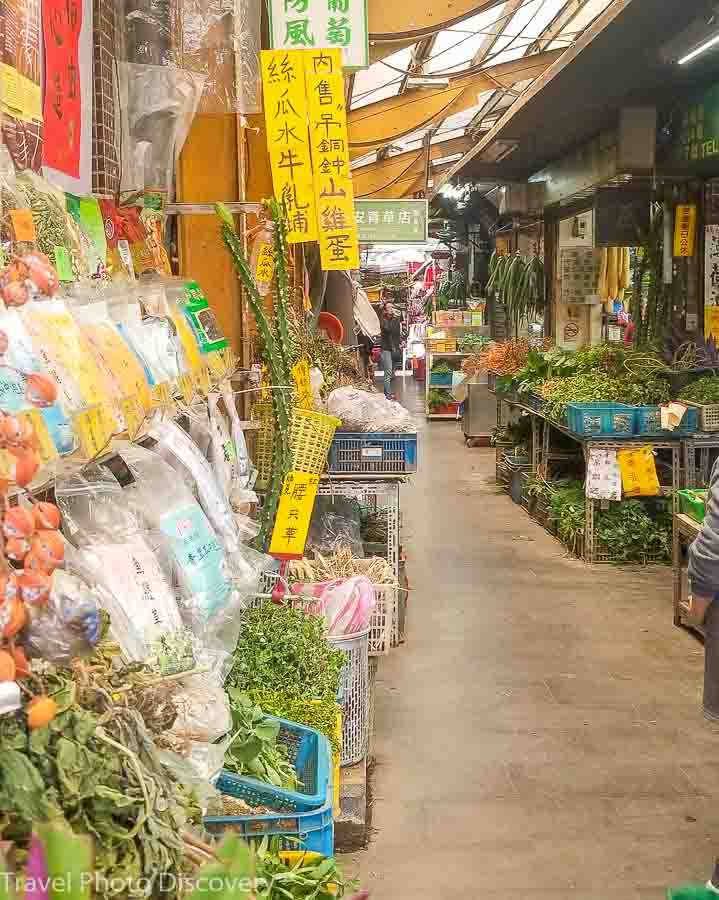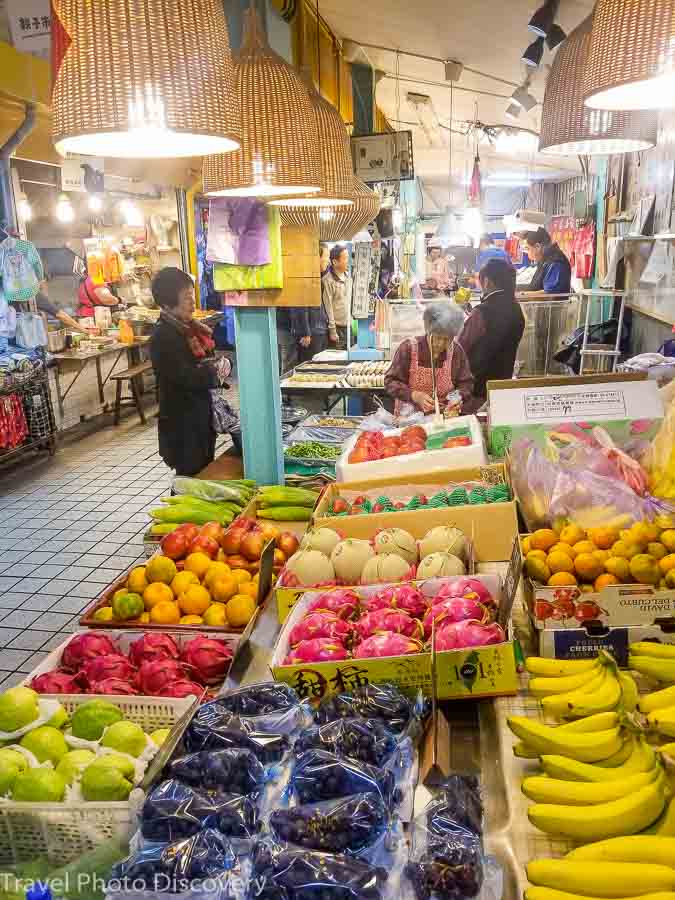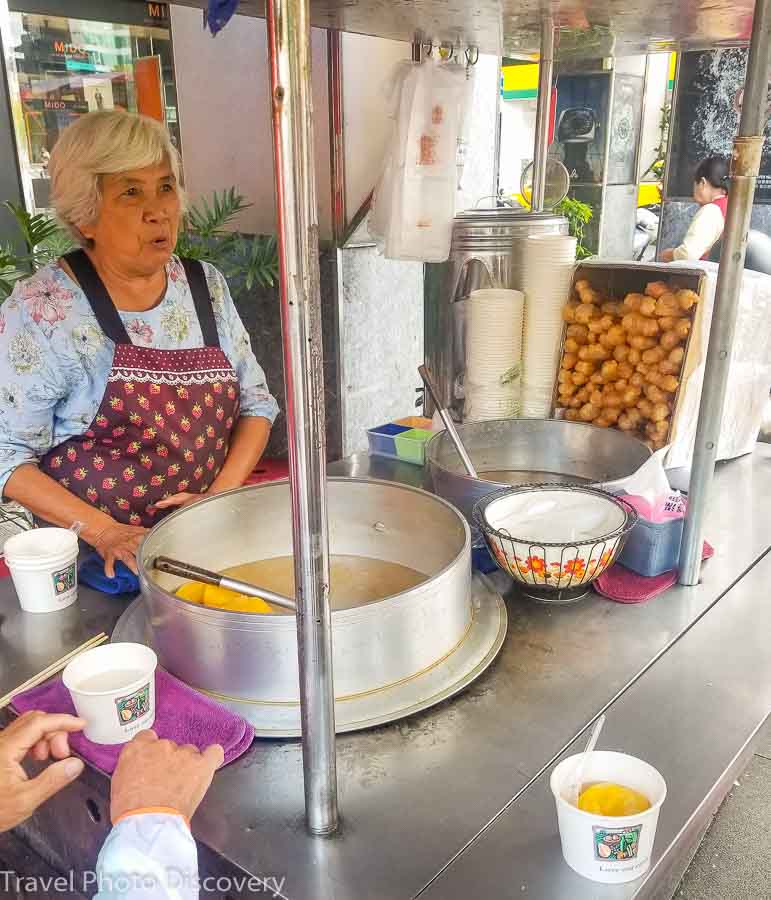 Visit the Bopiliao Historic Block
This historic district is a fascinating look at the old town aspects of Taiwan settlements from the early Chinese settlers in the area. This well preserved bricked neighborhood called Bopiliao is a cultural and heritage center that showcases the early business and combined home dwellings of the neighborhood leading up to the main temple at Longshan.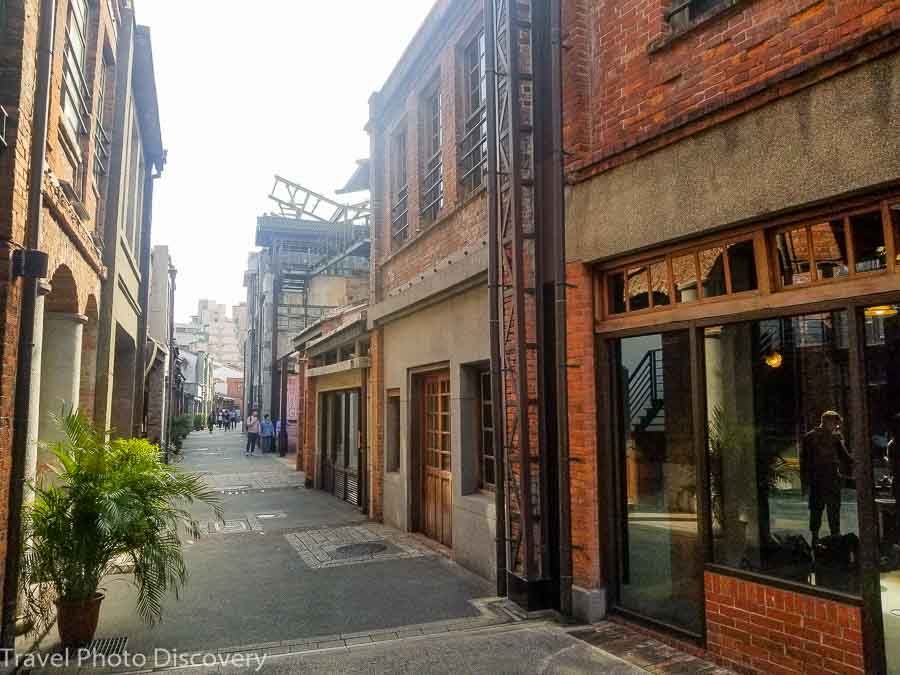 Consisting of mostly two story architectural brick structures that merge the typical Minnan (South Fujian) and Baroque architecture that was popular at that timeframe, the traditional shops of Bopiliao and homes are well preserved and are a nice connection to Taipei past and now future.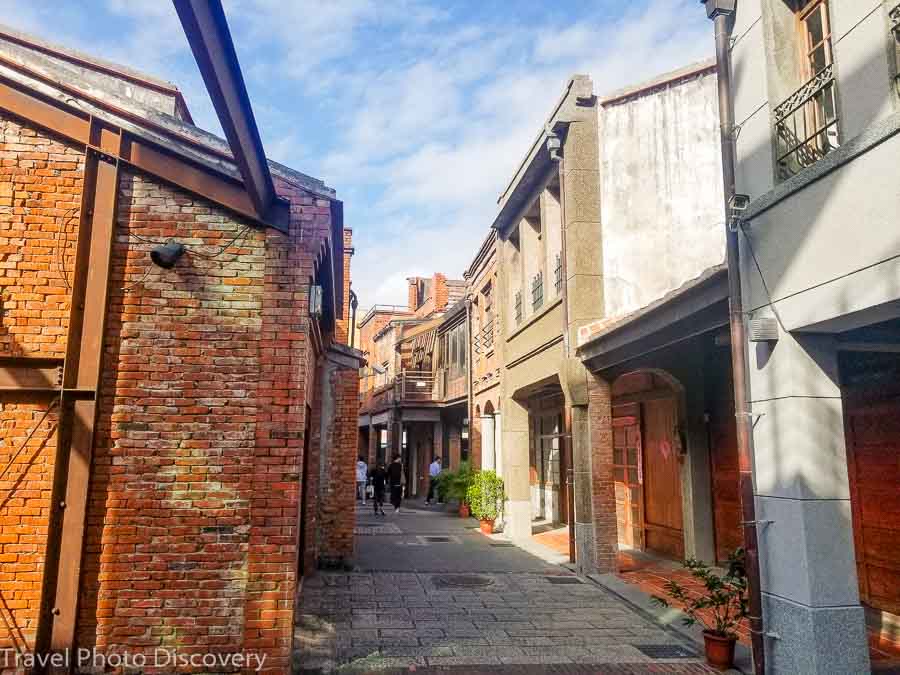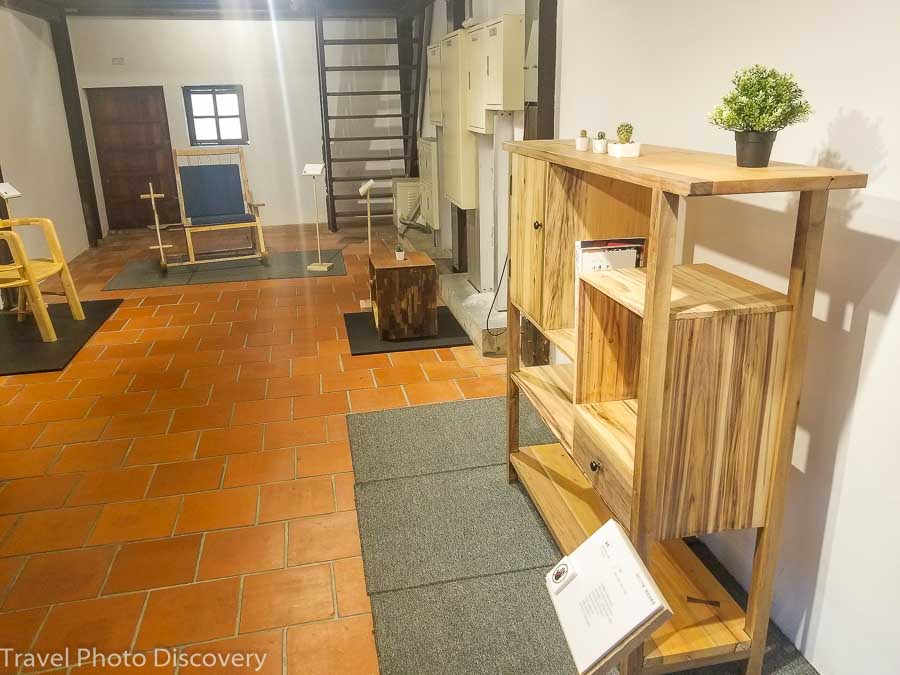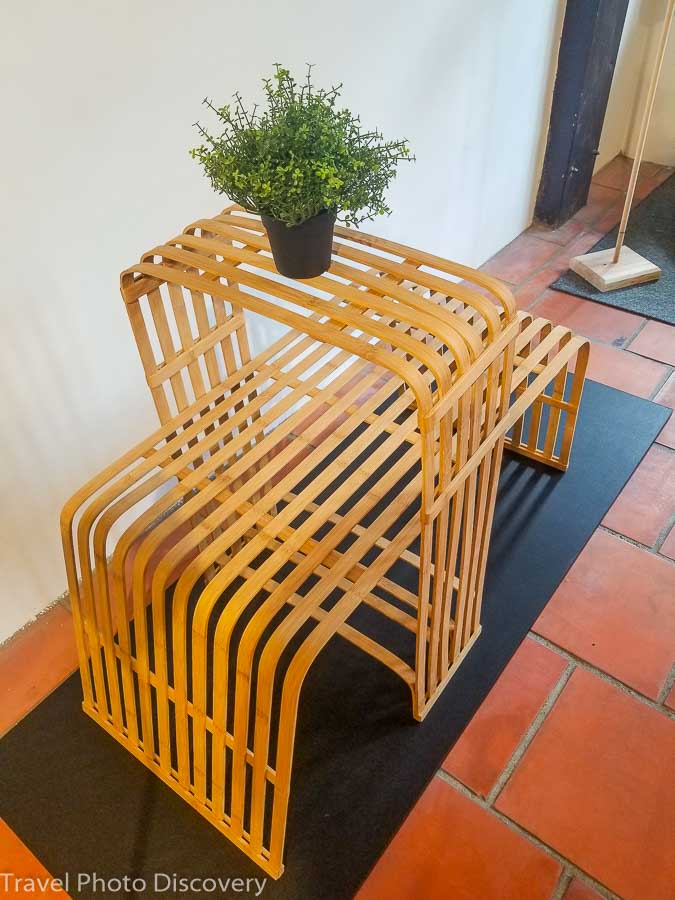 I loved checking out the historic old Bangka district with this living museum of old homes and businesses combined and repurposed into a living museum and also new shops featuring furniture makers and other arts and crafts artisans from the area. Below I've captured an interesting man hole cover in the Bopiliao Block with beautiful design patterns.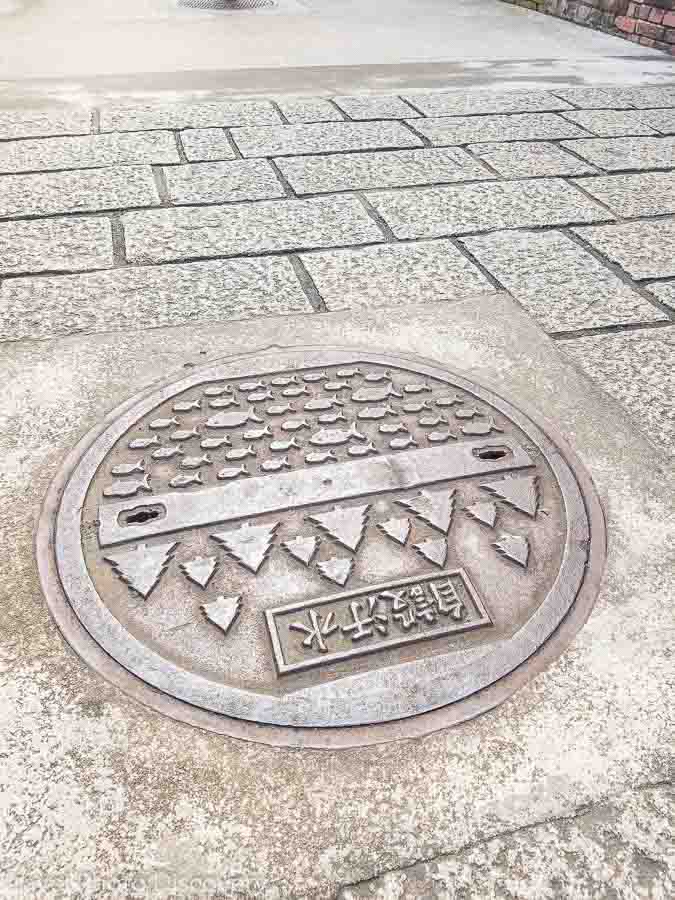 Check out this video tour of the Bopiliao historic block below
Exploring the Huaxi Street Night Market
One of the most popular night markets in Taipei is located close to the Longshan Temple with an illuminated red gate and a walking promenade is the Huaxi night street market. You'll find so many delicious street food vendors, exotic foods and snacks, souvenirs and various services like massages, facials and other body services offered in the market.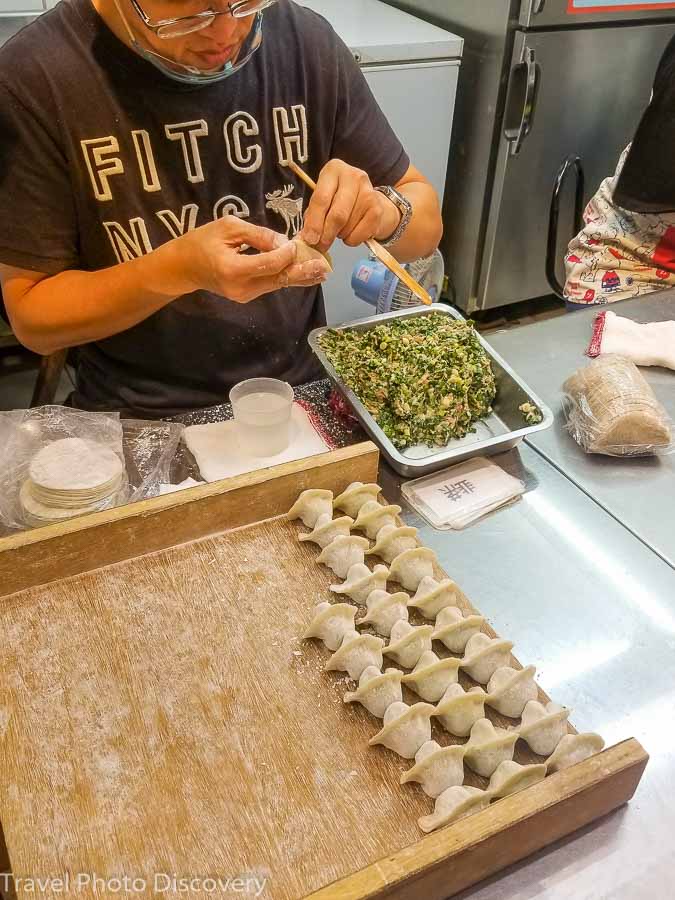 Trying some fresh home made dumplings and ready for take away
Taipei food to try
Taipei is a foodie lovers place to visit and the street food here is spectacular with day time and night time markets that offer local delicacies, grilled seafood, soups, yummy snacks and easy take away food that is delicious and sometimes odd but worth trying. Check out some of these popular style street food that the locals and even tourists love to eat in this foodie centric city at popular night markets around town including Huaxi, Ximending, Raohe, Shilin, Linjiang and so many others around the city that locals love to visit regularly.
Check out these other posts on visiting Taipei
Visiting Taipei's night market at Raohe
Best street foods to try in Taipei
Pin this for later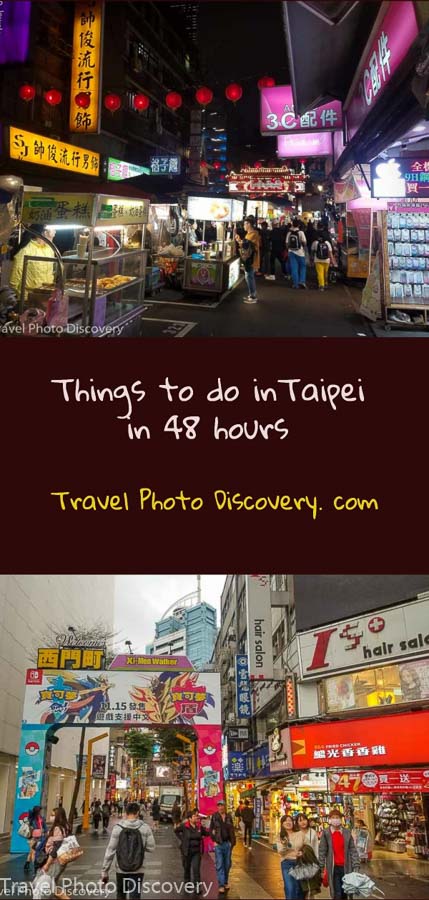 Thanks for visiting today and checking out this post on Things to do in Taipei in 48 hours. I hope you are inspired to plan a visit and enjoy these wonderful attractions. If you enjoyed the images and post, could you please share it with any of the social media buttons located around the post.
If you like what you see, come and check out my other social media channels for more updates, including Instagram, Pinterest and Twitter
Some links in this article on Things to do in Taipei in 48 hours are affiliates which provide a small commission to support this site at no extra cost to you. Thank you for reading, and happy travels