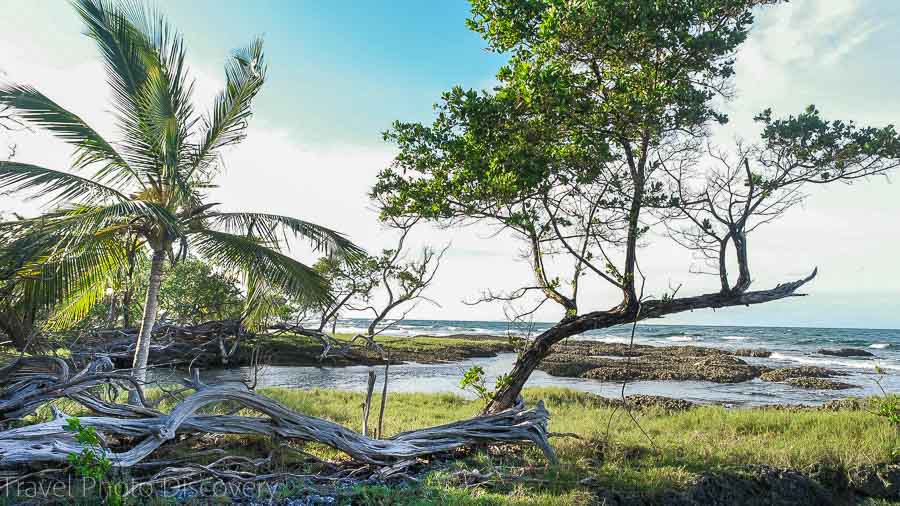 Located in the tiniest stretch of land between Central and South America, Panama is a diverse country combining Spanish, indigenous and Caribbean people, traditions and cultural influences. You can be right in the heart of modern Panama city, exploring the historic Panama Canal or doing some amazing adventure activities in the lush jungles to coastal areas of the country.
If you are planning or thinking about a visit to Panama, check out all these wonderful top things to do in Panama and hopefully this will inspire you to start planning a trip to this colorful country.
Weather and best time to visit Panama
Panama is a captivating destination with a tropical climate that can greatly influence your travel experience. Here's a concise guide to the weather and the best times to visit this beautiful country:
**Weather:**
Panama has a tropical climate, and it's characterized by two main seasons:
Dry Season (Mid-December to Mid-April):
This is the most popular time to visit. The weather is dry and sunny, making it ideal for outdoor adventures and exploring Panama's diverse landscapes.
Rainy Season (Mid-April to Mid-December):
During this period, Panama experiences frequent rain, especially in the afternoons. Humidity levels are high, but this season can still be a good time to visit if you're looking for a quieter and more budget-friendly experience.
**Best Time to Visit:**
Dry Season (Mid-December to Mid-April):
This is the high tourist season when the weather is pleasant, and you can fully enjoy outdoor activities like hiking, beach excursions, and wildlife viewing. As a content creator, you'll find numerous opportunities to capture the beauty of Panama.
Green Season (May to November):
If you prefer a more budget-friendly trip and don't mind occasional rain showers, the green season is a great time to explore Panama's lush landscapes. The countryside is beautifully green, and this period offers a different perspective for your blogs.
**Pros:**
– The dry season provides ideal weather for various activities and photography.
– Panama offers a wide range of natural and cultural attractions, giving you diverse content material.
**Cons:**
– Crowds and higher prices are common during the dry season.
– The rainy season can be humid and wet, so be prepared for occasional downpours.
In conclusion, the best time to visit Panama depends on your preferences. Whether you choose the dry season for sunny adventures or the green season for a quieter and more budget-conscious experience, Panama's natural beauty and cultural richness await you, offering a plethora of content opportunities. Enjoy your journey through this captivating Central American gem!
25 attractions and places to explore in Panama
Top Things to do in Panama City
While exploring around different neighborhoods, historic and cultural sites and other unique locations around Panama City, book mark this post sharing all the best things to do around Panama City.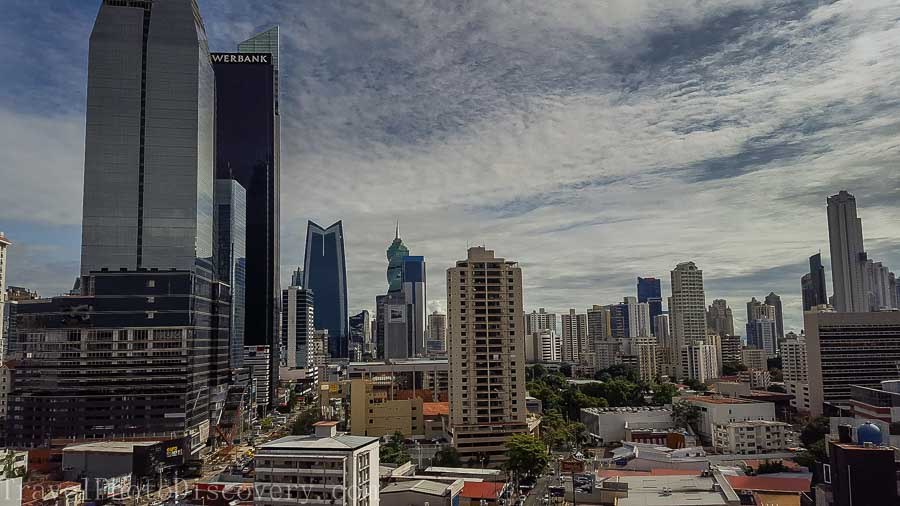 1. Stay and explore the capital of Panama City
Panama City is a modern and hip capital, flying into the main airport is easy with many international and regional carriers offering direct flights to the city and regional districts. This huge capital city is a blend of both very old and new with tall skyscrapers in the business district to the Unesco World Heritage site Panama Viejo and the colonial new capital at Casco Viejo. Grab a delicious seafood meal at the Mercado Mariscos (seafood market) and take a nice long walk down the bayfront area called the Malecon. Check out my  top 15 things to do in Panama City for more cool places and things to do in the city.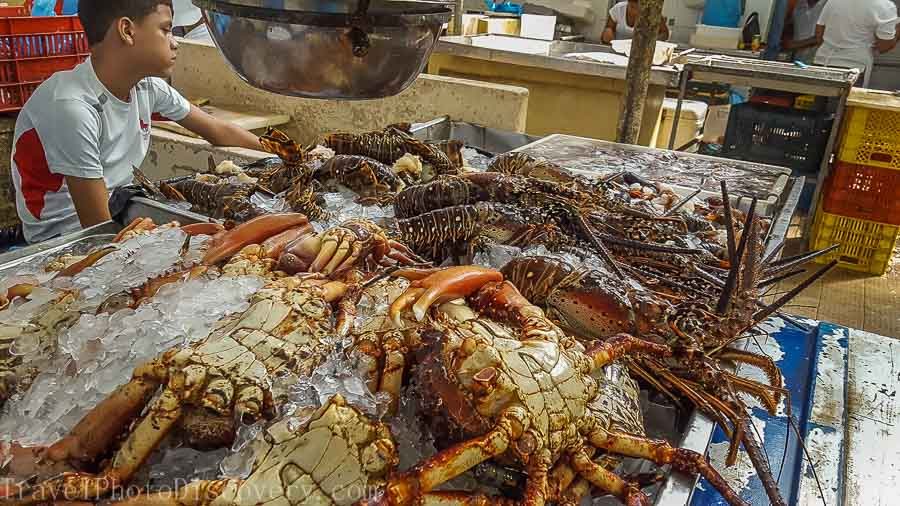 2. Enjoy some amazing seafood at Mercado de Mariscos
If your looking for a lively spot for having a nice leisurely meal and Bay front views, take a cab over to Mercado de Mariscos – the seafood market. Located right on the Bayfront the market is a colorful seafood market that sells directly to the public and fronting the ocean are many seafood restaurants that serve the freshest seafood from the local area. The Mercado de Mariscos is popular day time into night with live strolling acts wandering through the dining areas to keep you entertained. You'll find the ceviche here to be very popular with plenty of ceviche stands offering a variety of flavors and ingredients to choose from.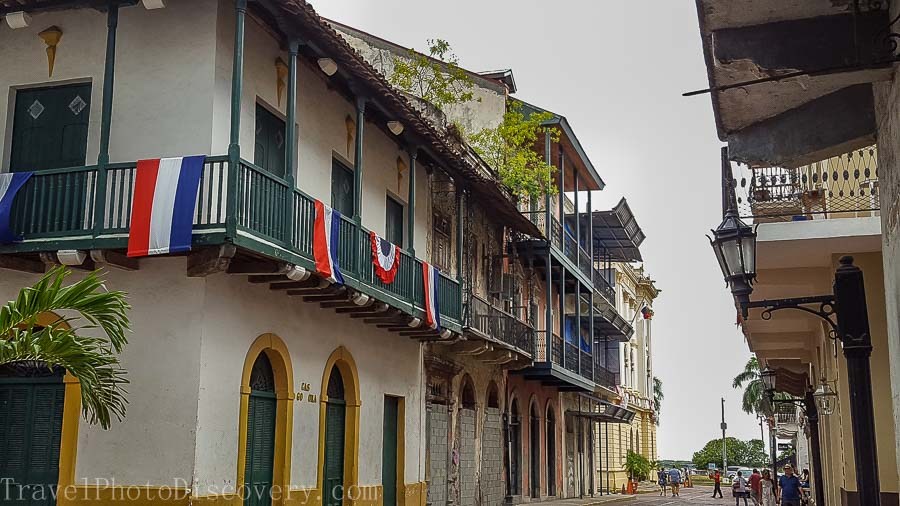 3. Discover the colonial historic district at Casco Antiguo
The old town of Panama City called Casco Antiguo or Casco Viejo is the Spanish colonial part of the city. A nice walk around the ramparts and streets of the historic district will give you a feel of the city in its colonial era but updated with colorful restaurants, rum bars, galleries and a very active nightlife in the city. You will find a lot of cool shops and galleries, outdoor crafts markets, and some fantastic views of the city skyline and coastal views all the way to the Panama Canal.
If you don't want to manage the visit yourself and have a guide to tour you, check out this fun tour food tour of Casco Viejo and you will sample some local drinks and food while touring this fabulous part of the city. Or if you are looking for more touring the historic quarters, check out this fun tour that covers the history and antiquities in the area.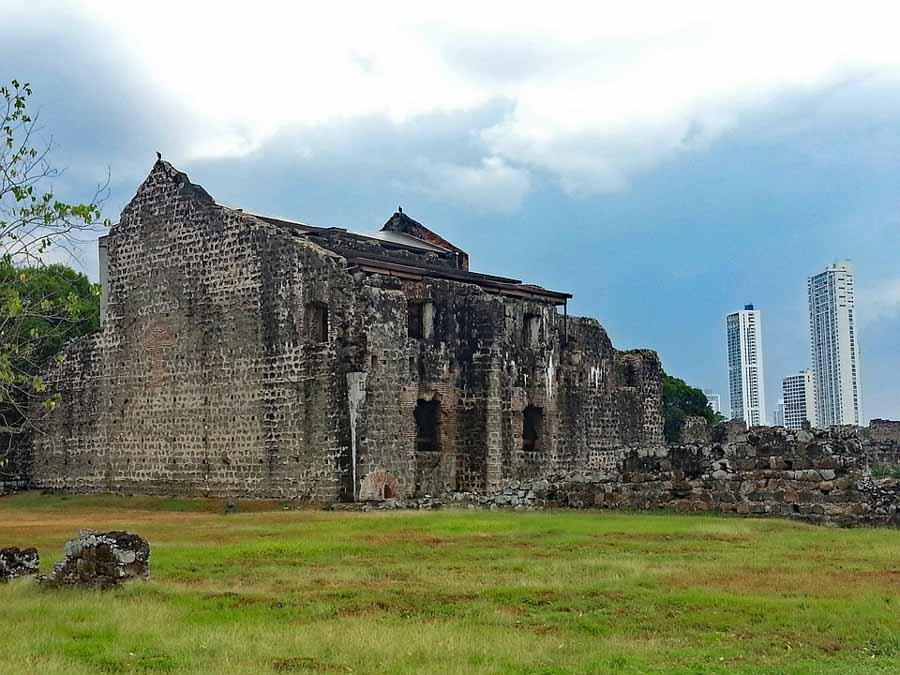 4. Check out the Unesco Heritage site at Panama Viejo
The Unesco site at Panama Viejo is the original establishment of the first development of Panama by the Spanish settlers. What you will find at this historic site are basically the remnants and ruins of the main buildings that are still standing in the certified zone. Founded by Pedrarías Dávila in 1519, this is one of the oldest European settlements in the New World. The capital was burned down by pirates and abandoned with a new capital city formed at Casco Viejo. You'll still see remnants of the Plaza mayor and the bell tower of the main cathedral along with a visitor center showing some artifacts, art and collections from that period. There's a small craft market next to the visitor center worth checking out and finding some inexpensive souvenirs.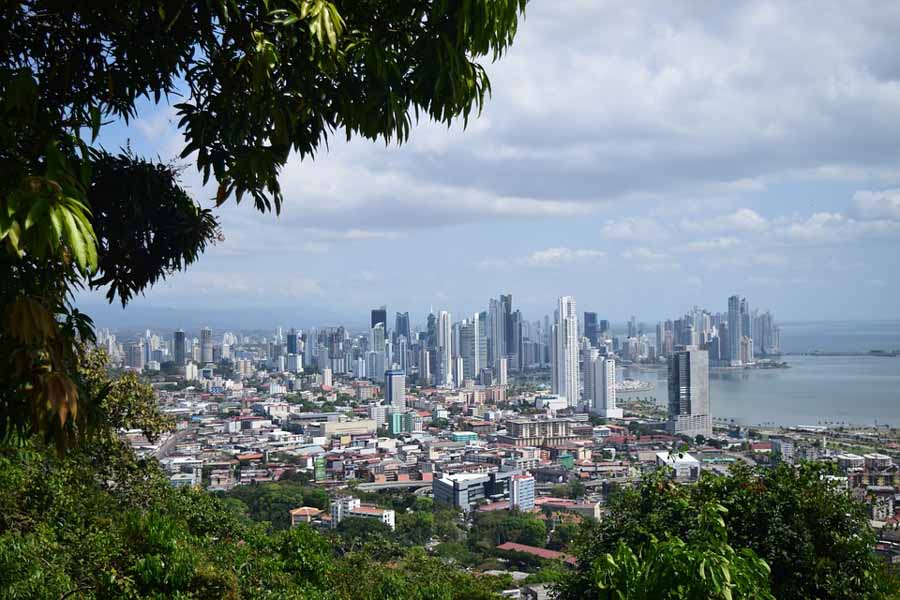 5. Views from above to Panama City at Ancon Hill
Ancon Hill above Panama City is a breath of fresh air with forests and spectacular views of the city. When you're in the mode to escape the crowded city to green open space and this wonderful rain forest just on the outskirts of the historic district. It's just a short cab or Uber ride to get to Ancon Hill and explore the area and enjoy photographing the beautiful skyline views from above.
Check out this site for instructions on getting to Ancon Hill and the main staircase. Or you can do a local tour of the area around Ancon Hill and Mi Pueblito here for more details and inspiration to visiting the area.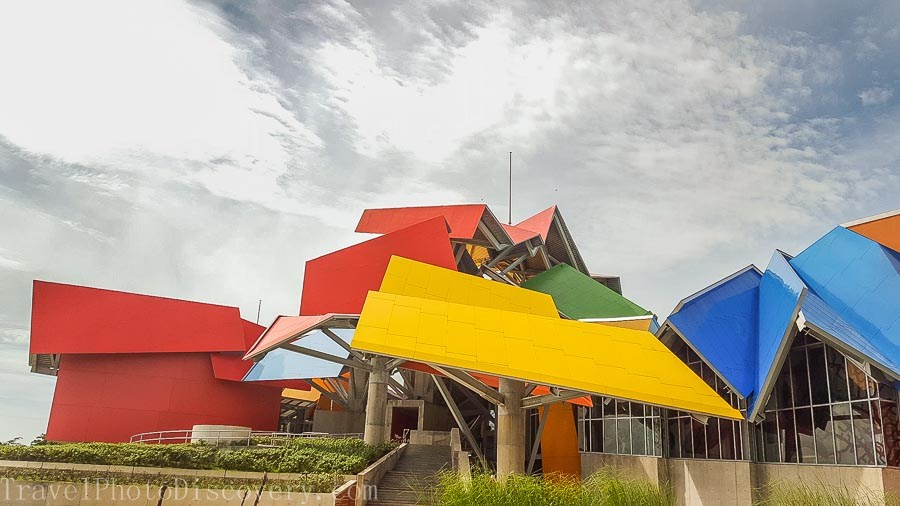 6. Visit the Bio-museum designed by Frank Gehry
Located south of Panama City fronting the entrance of the Panama Canal into the Atlantic Ocean is the colorful Bio-museum. Designed by world re-known architect Frank Gehry (Who's wife in Panamanian), this is his first building designed in Central America and a departure from his typical monochromatic metal structures into a rainbow colored building to show all of Panama's vivid colors. The Bio-Museum shares the natural and geological history of the development of Panama and the rich biodiversity of the landscape, wildlife and people in this region. It's definitely a nice visit to see this museum and beautiful spot to see the Panama canal opening into the ocean.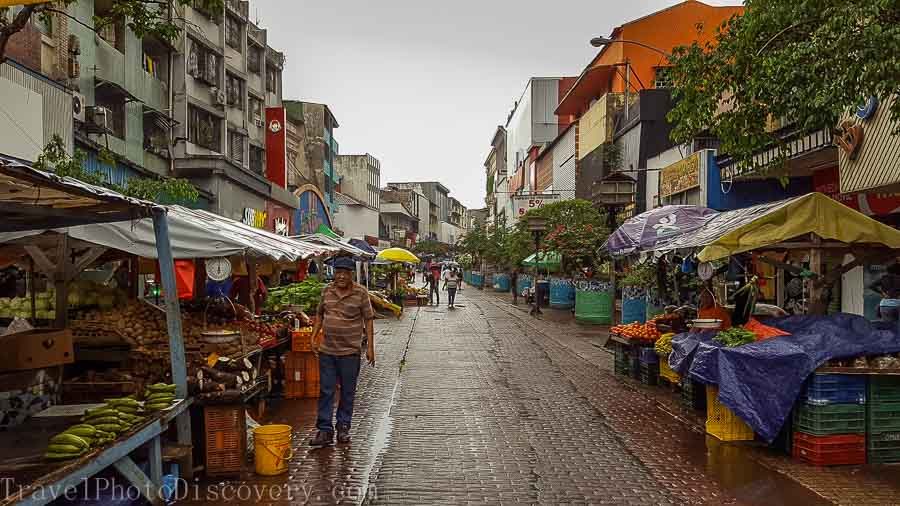 7. Shop till you drop at Central Market
The Central Market of Panama City is where all the locals go to buy their produce and cheap daily goods. You'll find a variety of outdoor public markets and inexpensive stores selling mostly imported goods and products surrounding the main streets at Avenida Central to Via Espania. It's a very lively and colorful area and fantastic to walk around and take pictures or try some of the local street food or take out food venues around the market area. This is definitely where the local crowds shop, chit-chat and find entertainment with the many venues surrounding the market areas.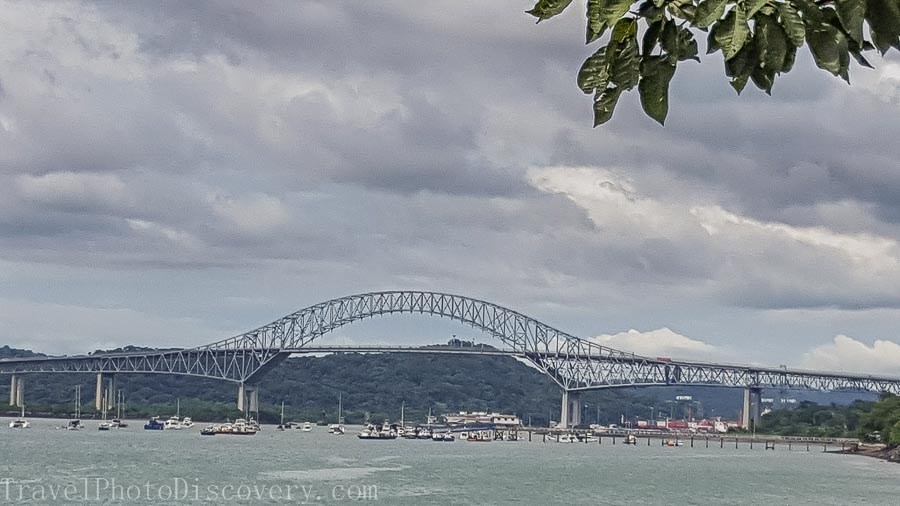 8. Sunset sail in Panama City
A perfect way to end the day in Panama City would be to take a nice and easy sunset sail around the Bay front area skirting the historic district, the Bay front Malecon and the downtown city skyline. You can catch a nice evening cruise with this outfitter that lasts over two hours with mixed cocktails, beer and appetizers included in the cruise.
Visit historic and cultural sites outside of Panama City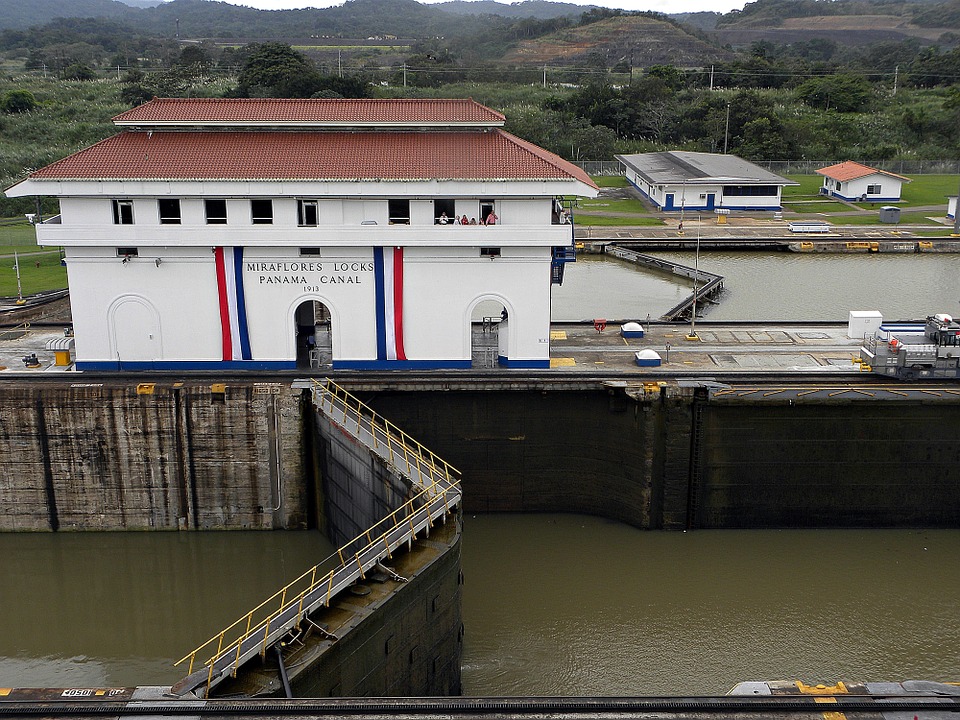 9. Visit the Panama Canal
A trip to Panama isn't complete without visiting the famous Panama Canal that made this country what it is today. It's just a short cab or Uber ride From Panama City,  to the main visitors center located at Miraflores locks. The information center is a fantastic place to experience this historic canal and views of the locks and canal area.  Less than a 20 minute ride from the city center, you'll get to visit and do this tour easily in a few hours. Check out the Miraflores visitor's center here for more highlights and tours.
A fun alternative would be to take a train ride from the Pacific to Atltantic ocean and stop at the Canal along the way for this fun and unique half day tour of the region and canal.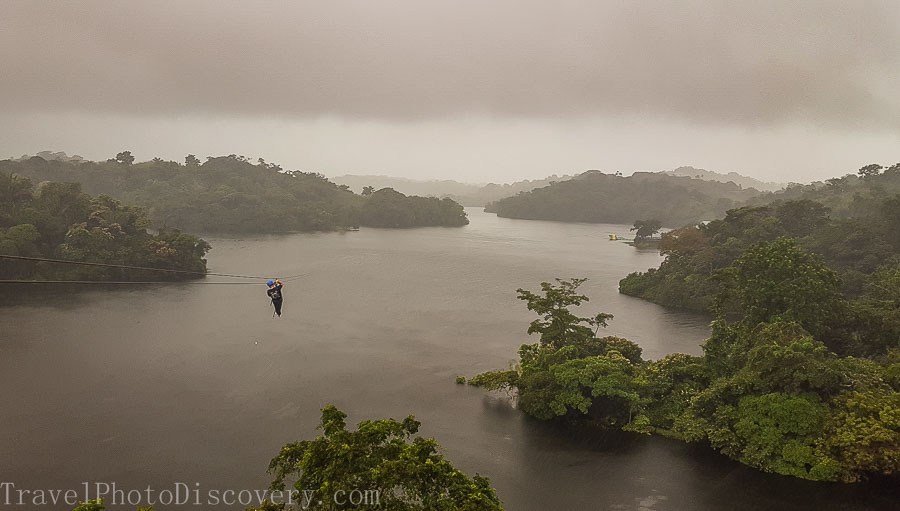 10. Go on a zipline experience next to the Panama Canal
One of many lakes that are part of the canal system, you can actually zip through one of the smaller lakes tieing into the Panama canal which makes this a unique and fun experience at the same time. The local outfitter takes you on a fun tour with pick up and drop off on this half day experience located about an hour outside of Panama City to the eastern side of the area and skirting one of the largest national parks around Gatung Lake. Check out more of this ziplining experience here for more cool images and inspiration to doing this fun zipline tour.
Or you can also check out this cool zipline and kayaking all day experience to enjoy the best of Panama's fun adventure experiences.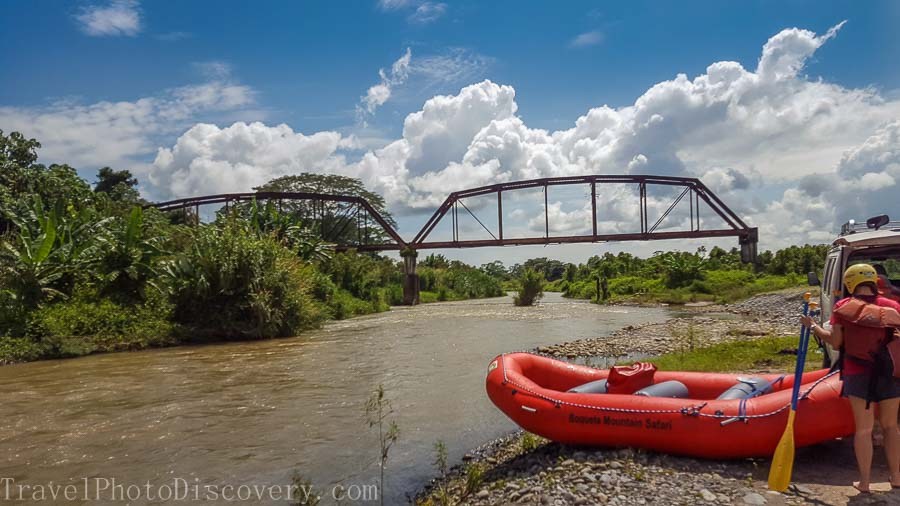 11. White water rafting along the Panama
The northern part of Panama around Boquete is an adventure lovers dream with a variety of white water rafting opportunities to go down some rivers and even skirt the neighboring country of Costa Rica along the way. This popular white water river tour based in Boquete offers a complete experience with pick up and drop off and a decent lunch. The friendly and helpful guides take care of you from start to end and watch out for your safety and fun in enjoying this outdoor adventure experience.
Check out my Boquete white water rafting experience and the fantastic tour company that runs these amazing tours. You can also book this fun rafting tour experience directly here for more information and details.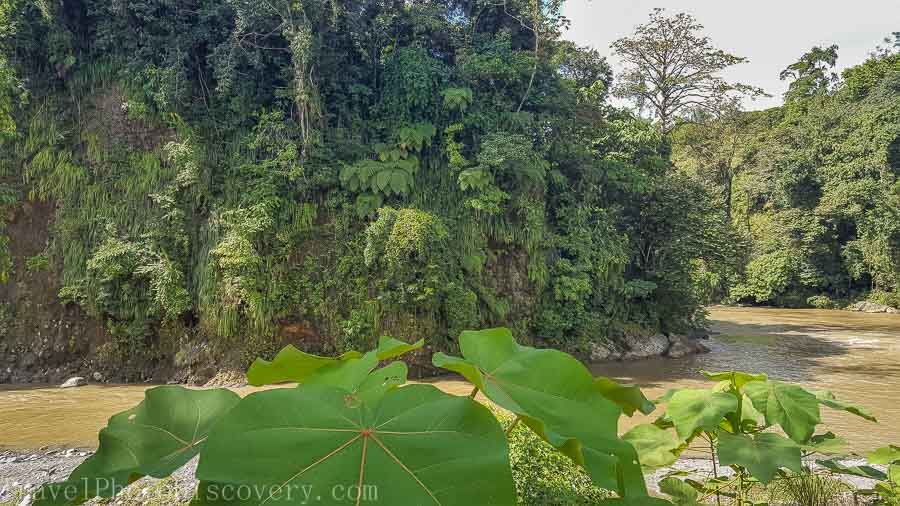 12. Exploring the Boquete area
Located in a lush valley surrounded by steep hills filled with coffee and tea plantations, the quaint town of Boquete is small and easy to explore on foot in one main drag and plaza. You'll find this intimate town is tourist focused but still has its own local charms catering to visitors and local residents. The heart of Boquete is at the main square where you'll find a variety of shops, restaurants and a daily market to visit. The square is used for many public functions and events that occur regularly in town.
Just on the outskirts are scenic roads that drive up into the hills with spectacular views of coffee, cacao farms and the beautiful valley below worth exploring.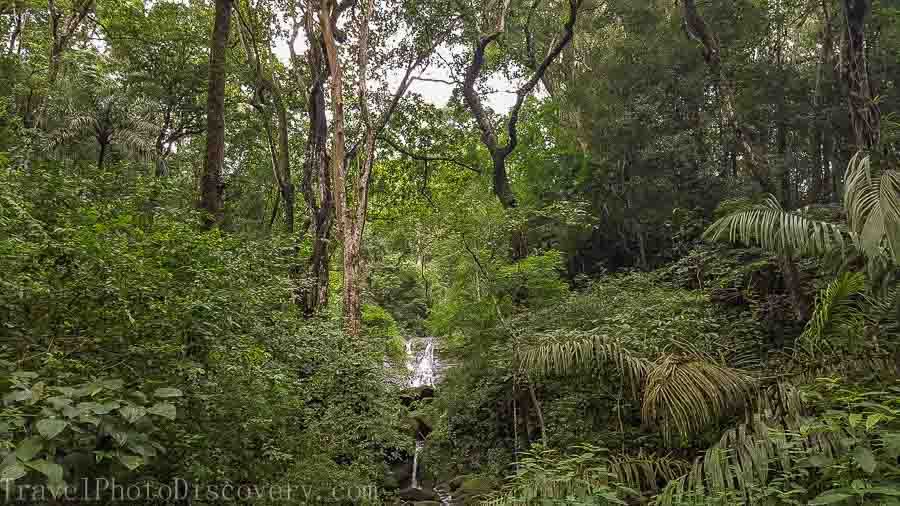 13. Canal, rainforest hiking and visit to a historic fort
There are plenty of outdoor areas to explore and hike just outside the Panama city metropolitan area. Why not combine all these activities to include a Panama Canal tour, rainforest hike and visit to historic San Lorenzo fort in this all day adventure. This tour includes the entry to all the sites, transportation and guide along with lunch included in this all day excursion.
If you're looking for a guide or operator to share the best of the these outdoor experiences in the area, consider this all day trip to do all these fun experiences wrapped into a one day tour.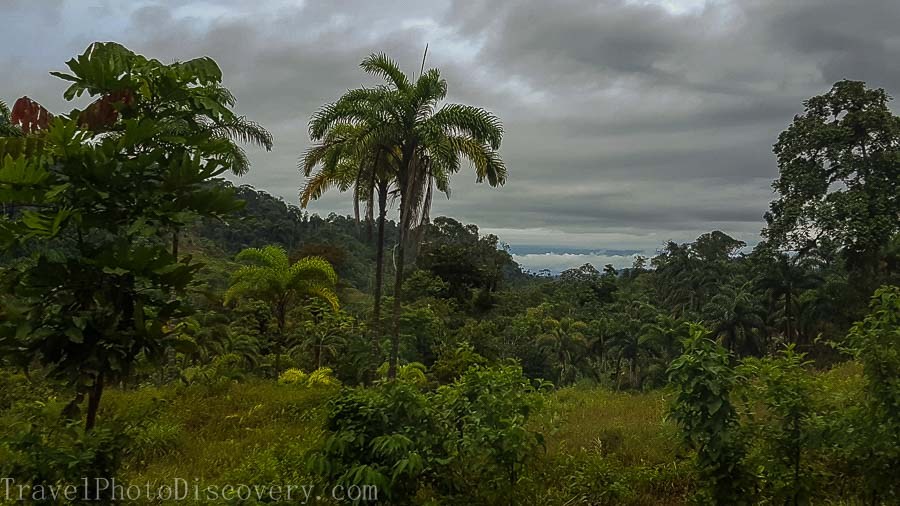 14.
Enjoying tour and lunch at a coffee farm
Boquete offers some amazing coffee and cacao  farms that are open for the public to tour and try some of the delicious flavors from the region. Many offer a variety of tours, tastings or even a nice meal with a view in some of the most scenic countryside around the region. You can check out these local coffee farms and neighboring places to visit here for exploring the coffee or cacao scene in the Boquete region of Panama.
Or you can also do a tour of one of the oldest coffee plantations with a guide here for a fantastic coffee experience and tasting.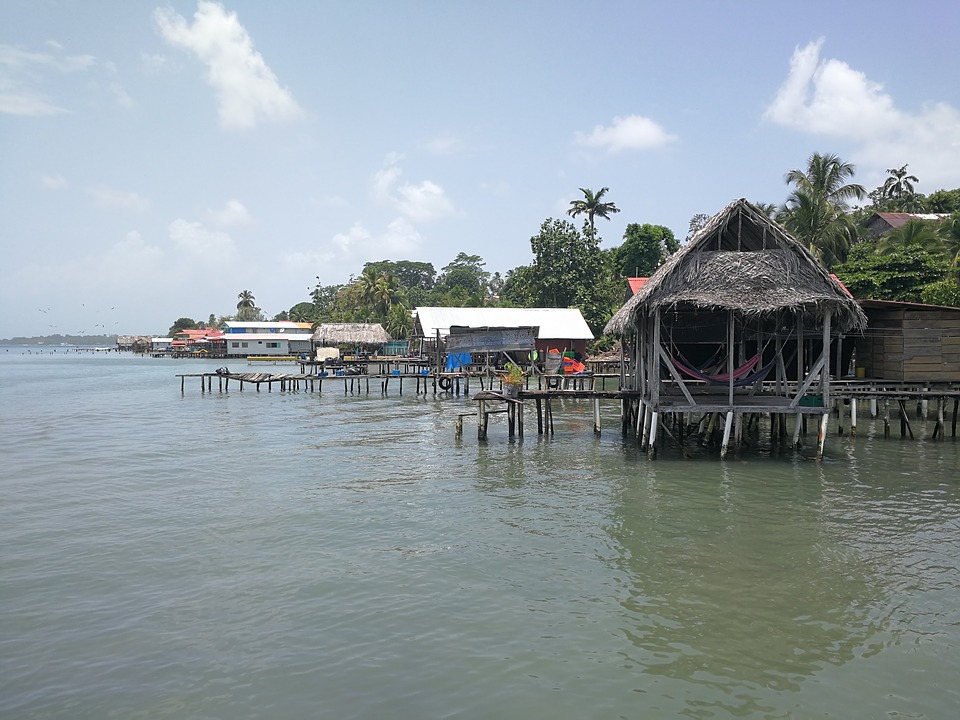 15. Scenic road trip from Boquete to Bocas del Toro
The scenic route from Boquete to Bocas del Toro is not to be missed and you can either take a bus from town or get a rental car for a one way trip through this gorgeous area. You will go through beautiful terrain, drive uphill to some spectacular lookout points and eventually go back downhill for a smooth ride through forested areas and then the coastlines of Bocas Del Toro region and the main launching area for taking a ferry boat trip to Bocas from the port city of Almirante.
This trip takes just half a day and if you drive, there are many places you can stop along the way to enjoy the views or have a nice meal at a small café on your journey.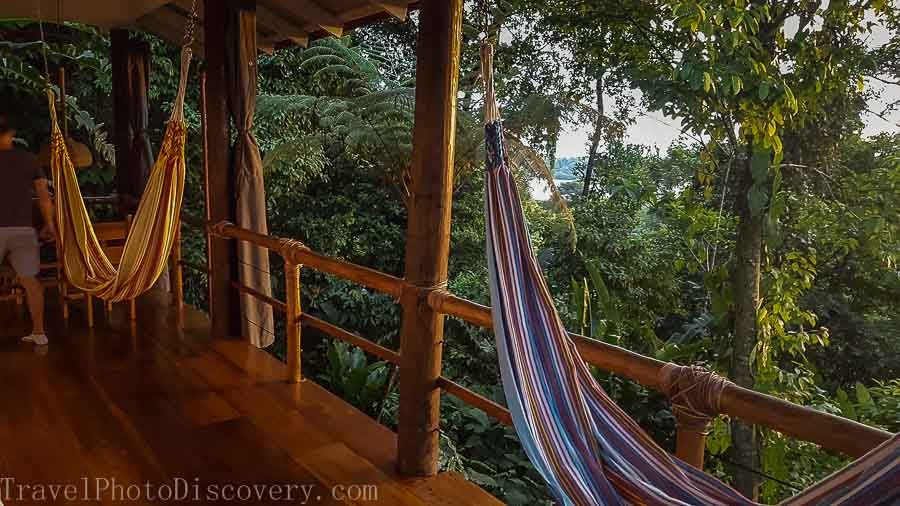 16. Stay at a cacoa plantation
A unique way to enjoy a visit to Bocas del Toro would be to visit and stay at a typical eco retreat and cacao plantation. This all inclusive stay at this plantation includes meals, island tours and visits to the cacao plantation along with learning how the cacao beans are prepared and capped with a nice cacao luncheon and tasting. Check out my Eco cacao plantation tour and stay here for more details about visiting this wonderful plantation in Bocas del Toro.
You can also sign up for separate cacao farm tour experiences here to visit the farm and see the chocolate making process and sample some of the delicious finished product.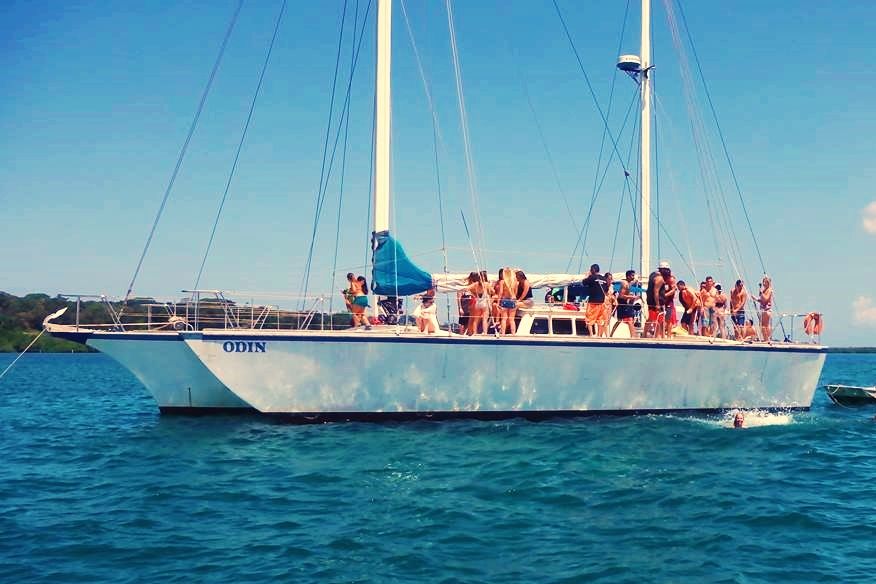 17. Boat adventure through Bocas del Toro National Park
A fantastic way to explore the national park at Bocas del Toro is by boat and exploring all the fantastic islands, beaches and waterways.
You can take an all day adventure cruising the beautiful islands around Bocas del Toro. This adventure on a 60 foot trimaran boat is packed with adventure sailing, snorkeling and exploring the entire archipelago of Bocas del Toro. This 7 hour boat cruise includes lunch, snorkeling equipment and pickup/drop off from your hotel.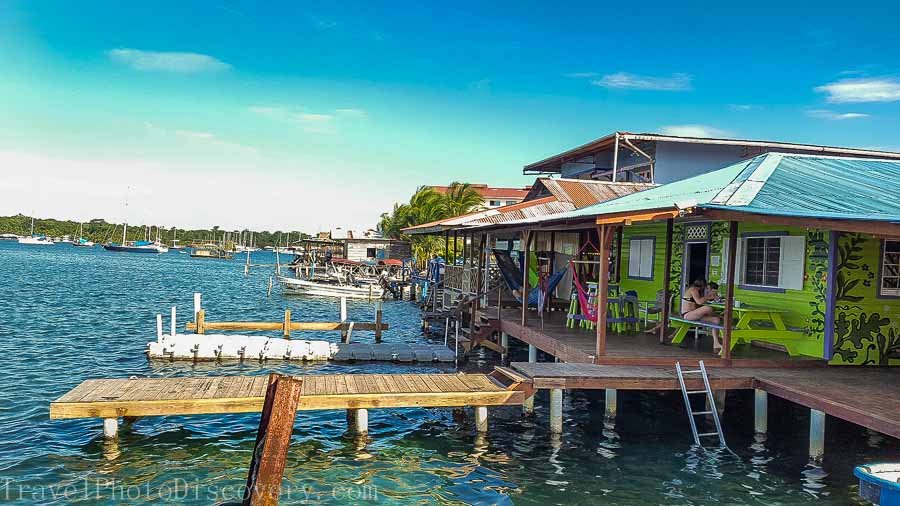 18. Exploring Bocas town
Bocas town is a little rough on the edges but also a fun and edgy city which attracts adventure seekers and the nomadic in spirit. An affordable getaway hub to the greater parts around Bocas del Toro, you can use the city as your base to explore all the outer islands. Fantastic food venues, places to shop for souvenirs and book excursions to some fun island adventure tours, there is a lot to keep you busy or just slow down and absorb the slower pace, drink some local beers or find a fun waterfront bar or club to hang out in. Night time is lively and filled with the party set or just have a nice seafood dinner in any of the fabulous waterfront dining venues in town.
19. Atv experience in Bocas del Toro
The ATV experience at Bocas del Toro is really amazing, you definitely get in touch with nature and see some amazing landscape. With outfitter Flying Pirates, you get to enjoy nature at its best while using your ATV to explore the rugged coastal landscape and challenging trails around the wilderness areas of the island. This is definitely a highlight to visiting the Bocas area so if you love adventure, make sure that you spend the entire day doing this fun ATV experience.
20. Enjoy a fresh seafood and lobster meal in Bocas del Toro
A visit to Bocas del Toro is not complete without having an exceptional seafood feast of local lobsters, fish or other seafood on the menu. Practically every restaurant you visit in town, will have a seafood specialty they offer with some typical Caribbean flare and ingredient that they call their own. It's easy enough to stroll the main drag to check out the restaurants and menus – you'll definitely have no problems with barkers that want to lure you into their establishment to hang out for awhile and drop some US dollars which is the main currency used in Panama.

21. Take a trip to San Blas
If you're looking for a really fun trip in Panama, then you need to visit the San Blas Islands – a chain of beautiful islands on the Caribbean side with amazing beaches, clear waters and unspoiled nature. Typically, you take longer boat cruises to the various islands with overnight stays at local inns along the way. This fantastic 2 night tour experience includes visits to five islands with all your meals included, transportation and guide included. It is a spectacular tour experience, so check out the link for more details to visiting this lovely island chain.
If you only have a day to explore the beautiful San Blas, check out this all day tour that covers the lovely Cayos Holandeses – an uninhabited island with lovely beaches, coral and clear ocean.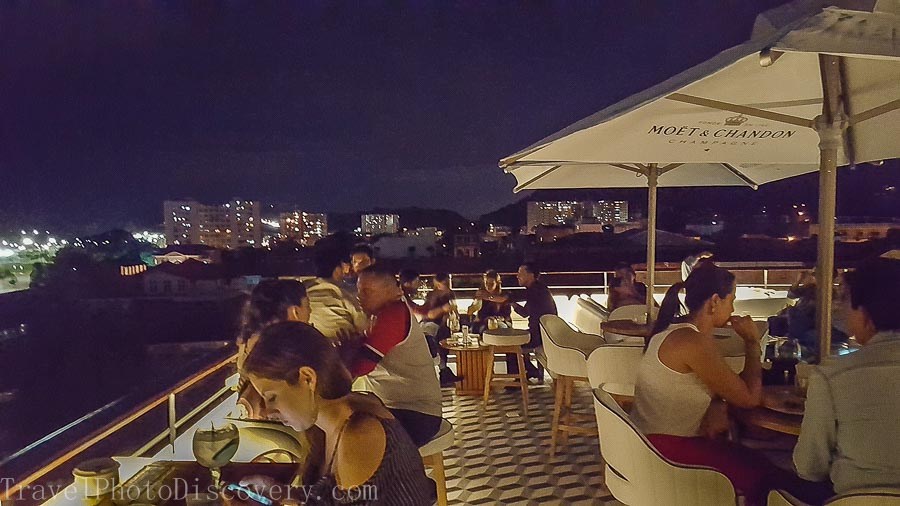 22. Some active nightlife experience in Panama City
Panama city is lively and has a very active nightlife all around the city especially in the old town of Casco Antiguo. In the historic town, there are many fantastic places to visit and experience the nightlife, music, bars and other fun activities to enjoy in the area. Check out these cool venues to discover all around Panama City for more inspiration and places to go to for all the nightlife in this exciting city.
23. Stay in a historic inn at Casco Anitiguo
If you want to absorb the history and charms of old Panama, then a stay in one of the historic inns in the old town or Casco Antiguo is a wonderful way to enjoy this cultural gem.  Check out some of these quality inns in the historic district here for all these unique and fantastic stays to complement your stay in this historic area.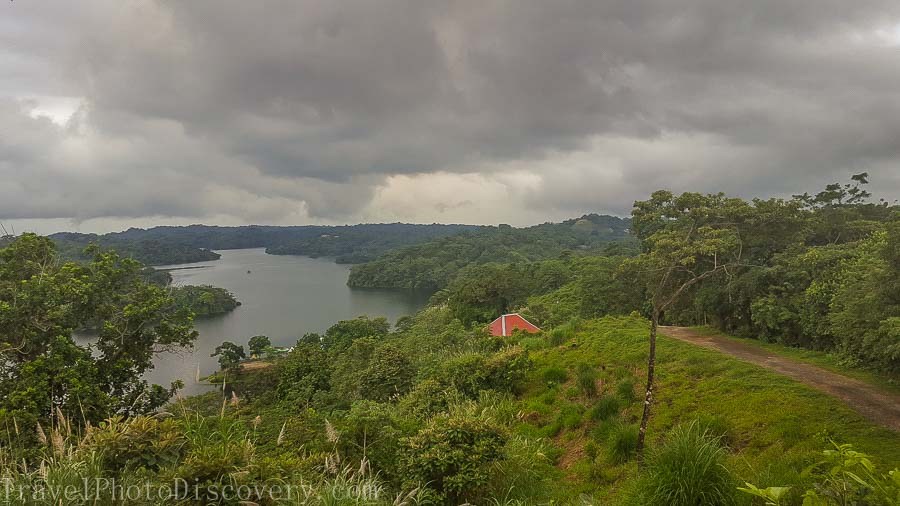 24. Full day adventure at Monkey Island and Indian village tour
This all day trip is a fun excursion outside of Panama city visiting monkey island which is home to three types of monkeys living on the island. Afterwards you'll get to visit an indigenous indian village that is located in the Soberania National Park and take a boat ride through the Panama Canal to learn more about the history of the canal and region.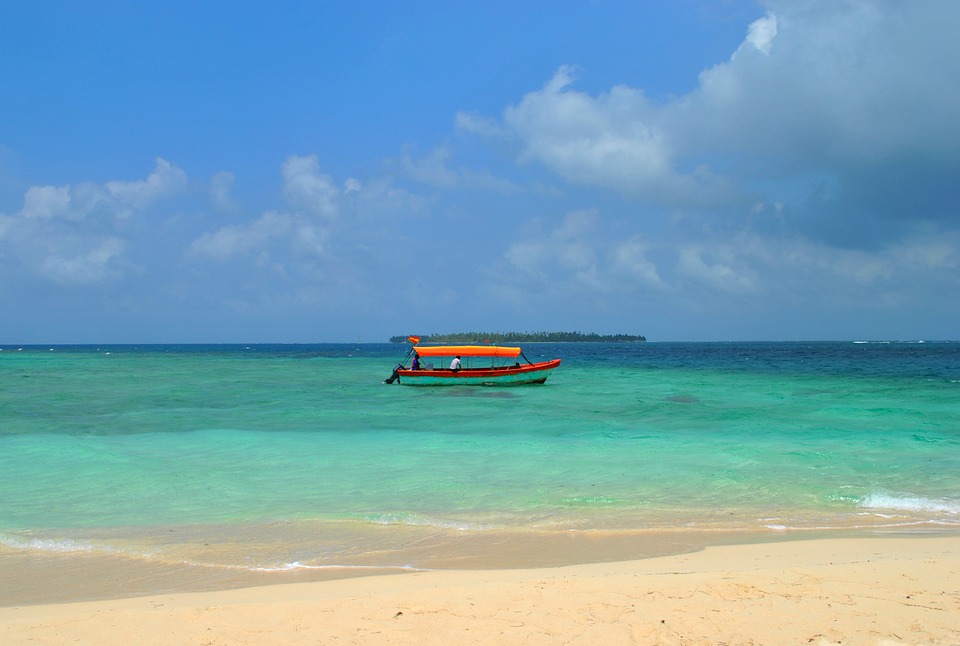 25. Beach day at Farallon Beach
Located on the Pacific side of Panama, this is a tour that takes you to the Farallon Beaches which is about an hour and forty five minutes. You'll enjoy the day at the beach with a snack included in your visit. Check out the details for this beach day from Panama city here for more details and prices for the experience.
Where to stay in Panama
You can find a variety of price ranges in the various areas of Panama city and the places outside mentioned in this post. I've broken them down into the main areas of stay that you can check out the best rated hotels and inns in the area through Trip Advisor.
Panama City – check out the best reviewed hotels and inns in the city
Boquete region – check out the best reviewed hotels and inns in Boquete area
Bocas del Toro – check out the best reviewed hotels and inns in Boquete area
How to get to the outlying areas from Panama City
It's easier to fly to the tourist hubs around the country like Bocas del Toro and Boquete instead of taking the longer routes by bus transport from Panama City. You should book flights as soon as you know your schedule because flights are limited and book very quickly during peak times of travel and seasonality. Check these sites here for looking into the various regions of the country that you want to explore.
Do you need a car rental?
In the larger cities like Panama City, you can easily get around with public transportation, taking cabs or Uber to get around this busy metropolitan center. In more remote areas like Boquete, it's harder to rely on limited bus schedules and van service in the region.
I would only recommend renting a car in the mountain areas of Boquete so you can explore more and stop in areas that fit your interests and time schedule. Check out these rental cars with Expedia here for more details on reserving a car for your visit. Or you can also check out the best rates with Hertz rental cars.
More inside tips to visiting Panama
Panama is a destination brimming with hidden treasures and local experiences. Here are some inside tips to enhance your visit and provide fresh content for your blogs:
Visit Casco Viejo's Hidden Plazas:
– While Casco Viejo is a well-known historic district, explore its hidden plazas and courtyards, often tucked behind colorful facades. These serene spots offer unique photography opportunities and a glimpse into the local way of life.
Local Gastronomy Beyond the Famous Markets:
– Panama's culinary scene extends far beyond the popular markets. Seek out local, family-run restaurants and street vendors to savor authentic Panamanian flavors. Engage with the chefs and tell their stories.
Explore the Azuero Peninsula:
– To delve into Panama's folklore and traditions, head to the Azuero Peninsula. This region is known for its colorful festivals and rich cultural heritage. Capture the vibrant costumes, music, and dance in your content.
Emberá Indigenous Village:
– For a unique cultural encounter, visit an Emberá indigenous village. Learn about their way of life, traditions, and sustainable practices. Your content can shed light on Panama's indigenous communities.
Under-the-Radar Islands:
– While Bocas del Toro and San Blas Islands are popular, consider exploring lesser-known islands like Coiba or Taboga. These offer pristine beaches, vibrant marine life, and a quieter atmosphere for your readers seeking off-the-beaten-path adventures.
As you uncover these inside tips, your journey through Panama will be enriched with authentic experiences and captivating stories. Your ability to bring these lesser-known aspects to life in your content will undoubtedly resonate with your audience, offering them a deeper understanding of this remarkable country. Enjoy your adventures, Noel!
What to see more of beautiful Panama, check these out!
Visiting Panama City's Unesco site
Top 15 things to do in Panama City
If you enjoyed this please pin it!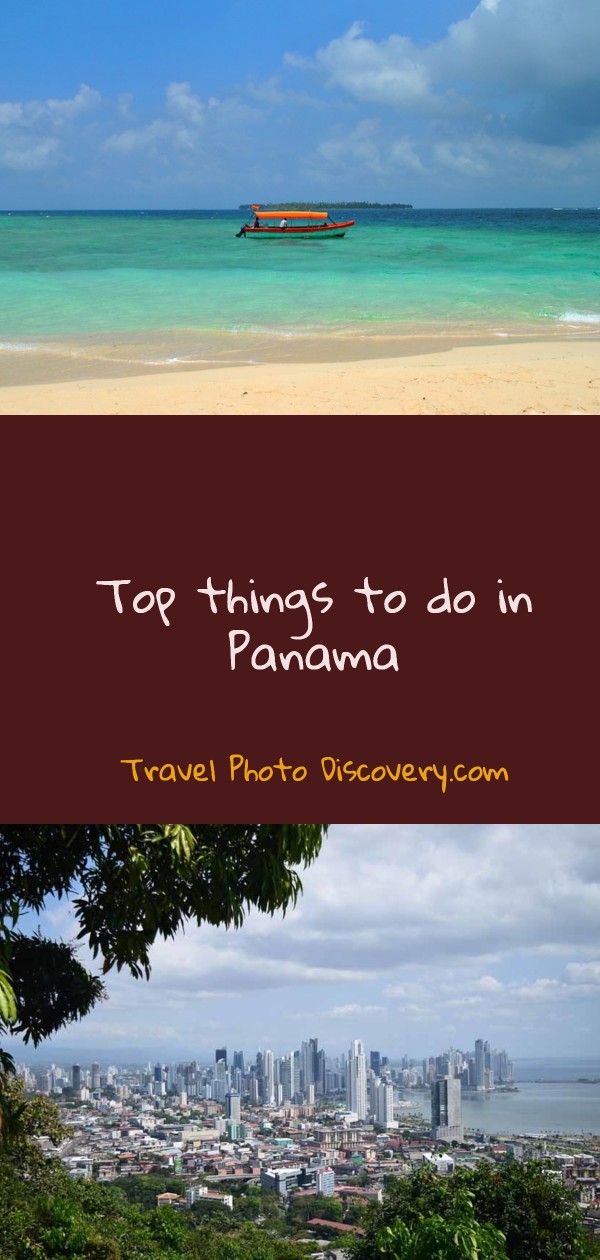 Thanks for visiting today and checking out this post on Top things to do in Panama, if you enjoyed the images and post, could you please share it with any of the social media buttons located around the post.
If you like what you see, come and check out my other social media channels for more updates, including Instagram, Pinterest and Twitter
Disclosure – There are affiliates links on this posts which provide a small commission to support this site at no extra cost to you. Thank you for reading, and happy travels.