Travel Photo postcard at Alabama Hills
Welcome to the Travel Photo postcard series to get you out on the weekends and hopefully visit some of these wonderful destinations. Some of them maybe easy day road trips or even quick getaways from where you live so I hope this inspires you to see some of the world around you even if its close by to where you live. Today I'm taking you on a quick tour of the Alabama Hills on the base of the Eastern Sierras.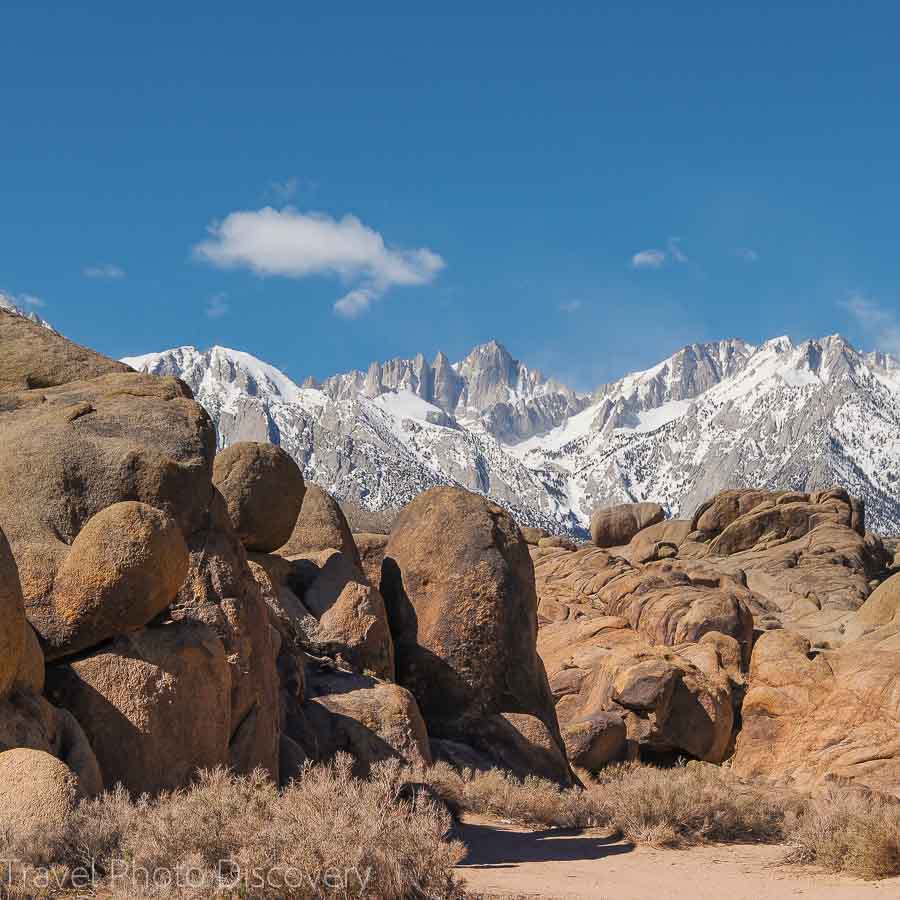 Photo highlights at Alabama Hills
Located on the slope of the Eastern Sierras, the Alabama Hills are a range of fascinating rock formations, outcrops and landscape just a short drive from Little Pine on Highway 395. Containing sharp, rounded and oddly shaped rock formations, a drive through the dirt trails and the many hikes here leave you in awe of this magnificent landscape. What makes it even more special is that the entire area feels completely under the travel radar and I only saw a handful of travelers driving the dirt roads or even hiking some of the trails.
Here are some of the special moments and landscape of the area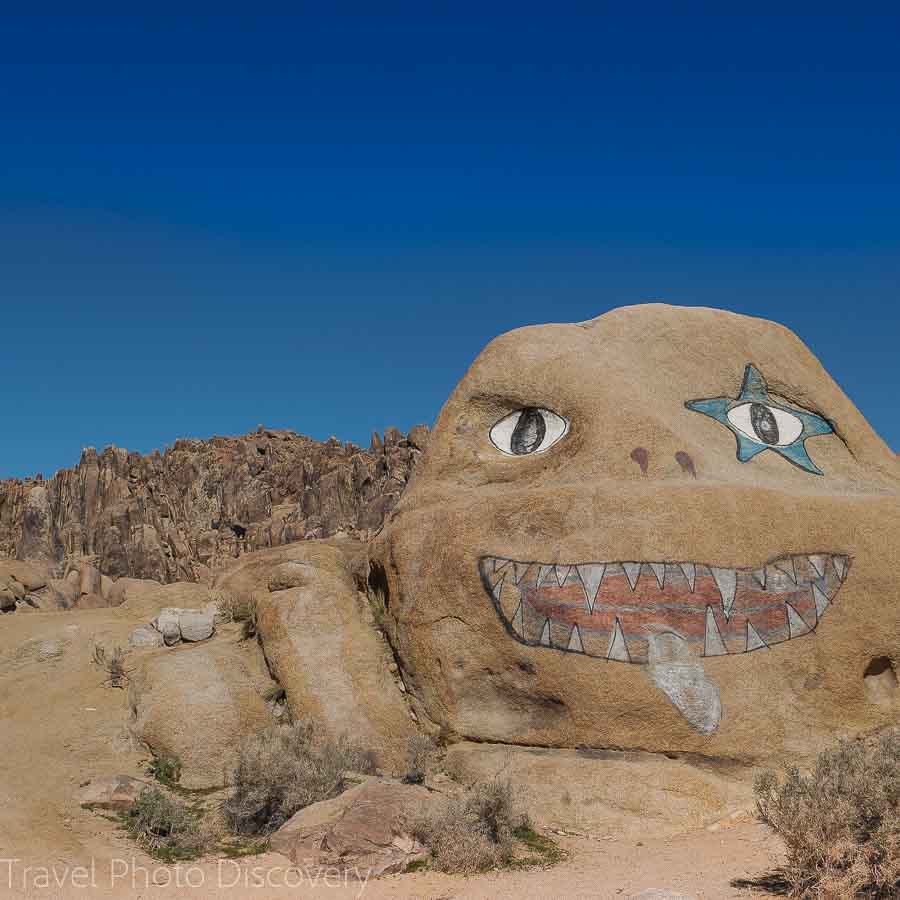 Hiking up to a cool arch at the Alabama Hills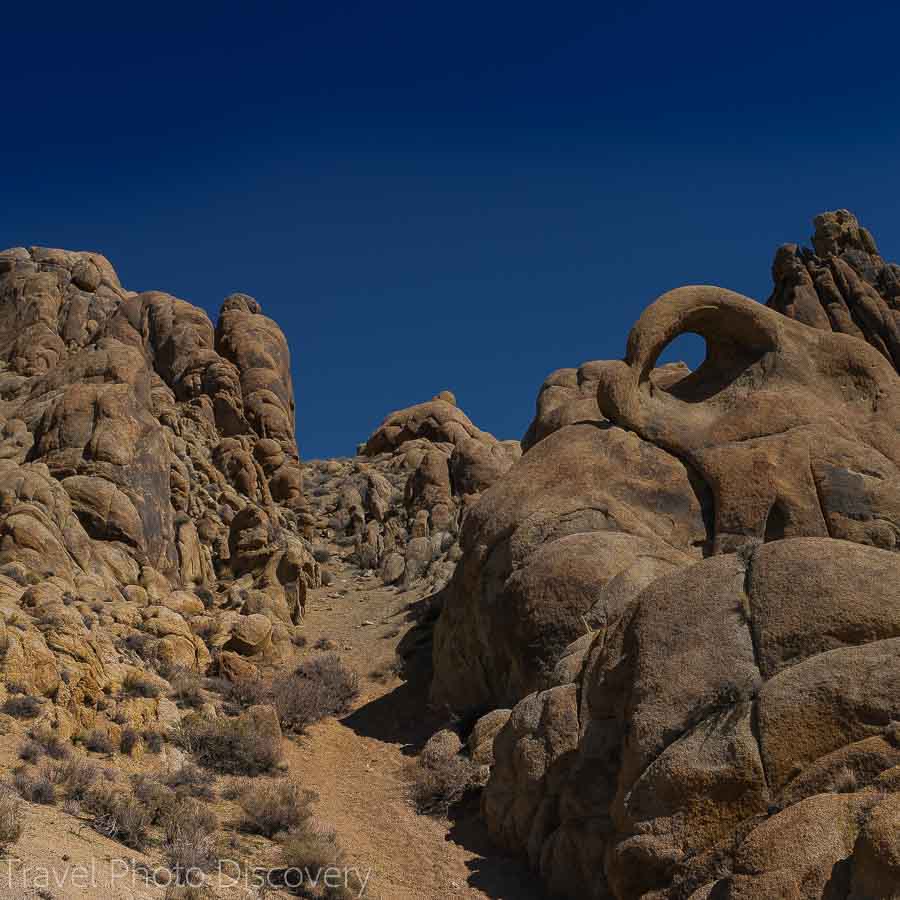 Facing the Eastern Sierras and Mt. Whitney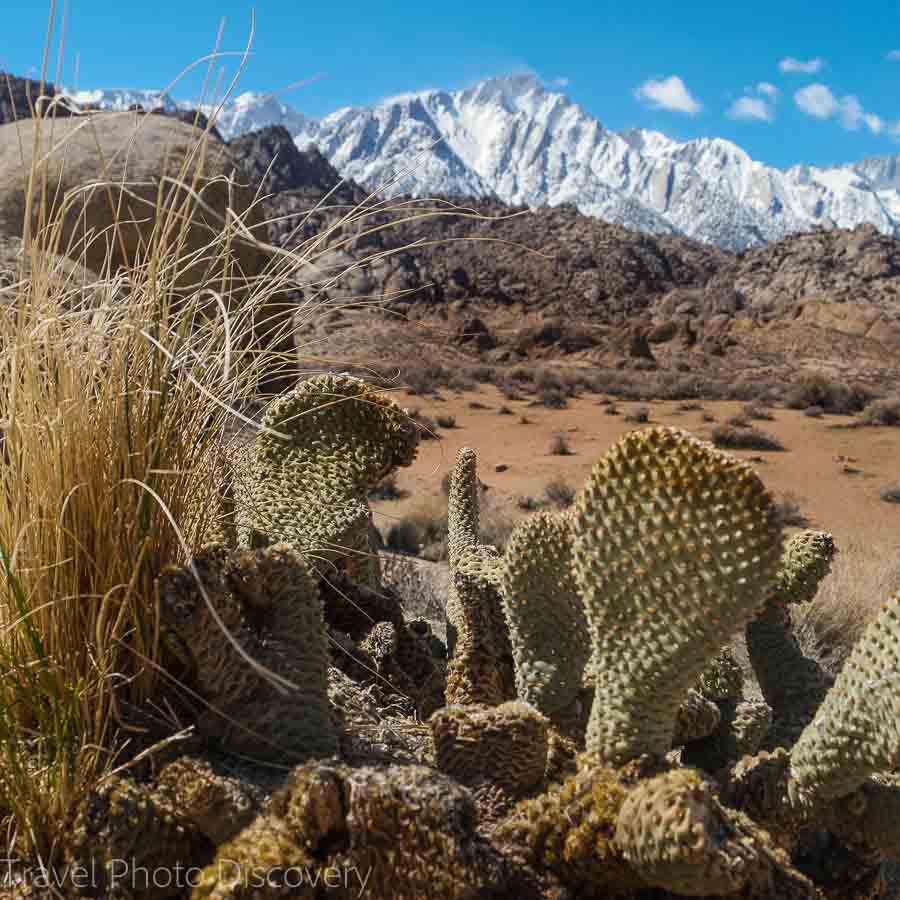 I'm planning on doing a more detailed visit with images soon on this blog of the visit and personal experience, but wanted to share this in my Friday photo inspiration as the first post of this series. Please stay tuned for an updated post on visiting
If you enjoyed this post, please check out some of my other favorite travel postcards below
Photo postcard at Manzanar National Monument
Photo postcard at Death Valley National Park
Photo postcard at Pinnacles National Park in Central California
Photo postcard – autumn in Ohio
Photo postcard at Keauhou on the Big Island
Thanks for visiting today and checking out this post on the Travel Photo postcard at Alabama Hills, if you enjoyed the images and post, could you please share it with any of the social media buttons located around the post.
If you like what you see, come and check out my other social media channels for more updates, including Instagram, Pinterest and Twitter