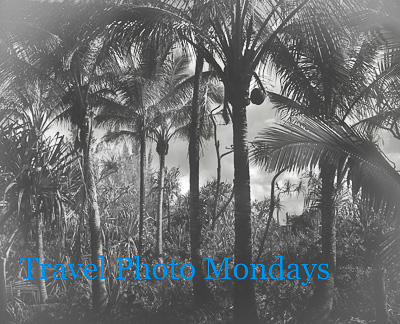 Welcome to Travel Photo Mondays
It's Monday morning, time to enjoy some gorgeous travel photography and inspiration from around the world. Let's banish those Monday blues by sharing gorgeous imagery and story telling. You can also check us out on Twitter for Travel Photo Mondays at #tpMondays for more updates and submissions for the day.
 Venice – evening magic
Venice – night time is the magical and romantic hour
Venice at night is when the city opens up and spreads it magic and special charms – when the sun starts to set over the Piazza San Marco , you can see sunset over the Grand Canal crescending slowly down the Adriatic sea. A perfect time to relax and enjoy the moment with these wonderful views across the Grand Canal and the lively Piazza San Marco.
The piazza is suddenly alive and full of energy with the cafes all sprawled out with jazz bands, classical music and of course a violin serenading lovers in the square. It's going to be hard to choose a fun spot with all the touts trying to charm you into sitting down (But beware, the cost of a cup of coffee or aperitif will cost you an arm and a leg for this luxury)
Another option is to just enjoy the piazza and window shop through the galleries and into the main street venues.  It's fun seeing all the beautiful displays of crafts,  dessert bars and even some contemporary wine bars below.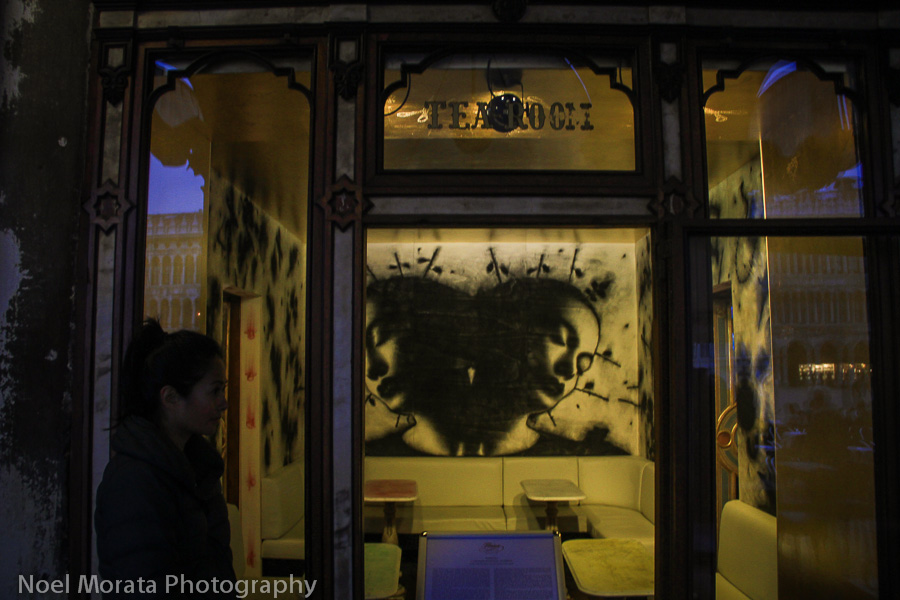 Hopefully you'll start to get a little hungry and can find a local bacari nearby (Venetian bar). Time to try a variety of Cicchetti (tapa like bar food that are a specialty to each bar) and enjoy the convivial and friendly atmosphere with the locals and tourists. If your still hungry it would be fun to do more exploring and look at the menus at some of the quiet trattorias or cafes in the off the beaten path alleyways – it's more of an adventure trying to find some of these hidden gems that are also favorites and well-loved on chat boards like Yelp and Tripadvisor.
After a nice long dinner, it's always good to walk off all that excess anti pasta, pasta and entrees by doing more window shopping and walking through some of the well-lit thoroughfares.
Or if you are up to it, check out some of the attractive cafes and bars along the Grand Canal close to the Rialto Bridge – a very scenic and romantic area at night-time. You'll definitely be hearing opera sung from the gondoliers to their paying guests. It's just as fun enjoying the views along the esplanade with a nice ombra or local wine by the glass. You can also check out this ultimate guide to Venice for more inspiration to planning a trip to this amazing city.
Here's a quick video snippet of some of the evening unfolding at Piazza San Marco when the cafes role out their seating and the bands, opera music and other performances gets started for the evenings cafe scenes.
Venice is special and night-time is when you want to experience the magic and romance of being in this city with friends or someone special you are traveling with.  Enjoying a wonderful glass of Venetian wine, a slow and delicious dinner or a late evening stroll with no planned destination, it's all part of the fun of being in this gorgeous city. Thank you for visiting us today, please do check out these other bloggers below by clicking on their links.
If you loved reading this post on Venice, please check out some of my posts below:
Cicchetti and the pub crawl experience in Venice
Venice – ten random thoughts, advice and quirky observations
Venice – highlights in black and white
If you enjoyed this post, please consider subscribing to the blog by email so you will get all the latest news, information and posts direct to your inbox.