A cool visit to the Danish town of Solvang with things to see and do around town
Solvang, California was long an open secret Angeleno's and San Franciscans kept in terms of a fun weekend getaway. A Danish immigrant enclave, for years, sleepy little Solvang was known as the "Pea Soup Capital of the World" thanks to a renowned local restaurant. Check out what to see and do in Solvang for inspiration to visiting the area and enjoying the best around this Danish inspired city.
Best things to see and do in Solvang, California
But with the release of the popular comedy movie, "Sideways" in 2004, Solvang and the surrounding Santa Ynez wine country was on the radar. "Sideways" glorified the emerging wine country culture in the Santa Ynez Valley, in a play on words referring to its geography. The valley sits sideways, running east and west from the Pacific Ocean to the Santa Rita hills; Solvang, Danish for "sunny valley," was founded in 1911.
Spending a weekend in Solvang is a charming and atmospheric way to relax with shopping, good food and wine tasting. The Western heritage dating back to Spanish land grant days offers additional opportunities to entertain visitors, as well. But the main attraction is the Old World Scandinavian legacy with traditional architecture, authentic bakeries and restaurants, and legacy merchants to create a taste of Denmark for all the senses.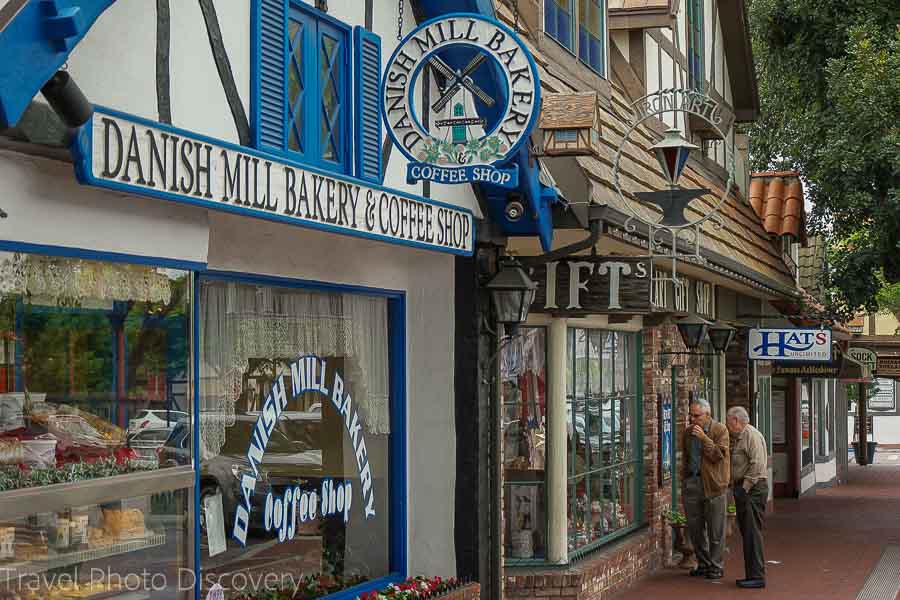 Don't Miss Sightseeing in Solvang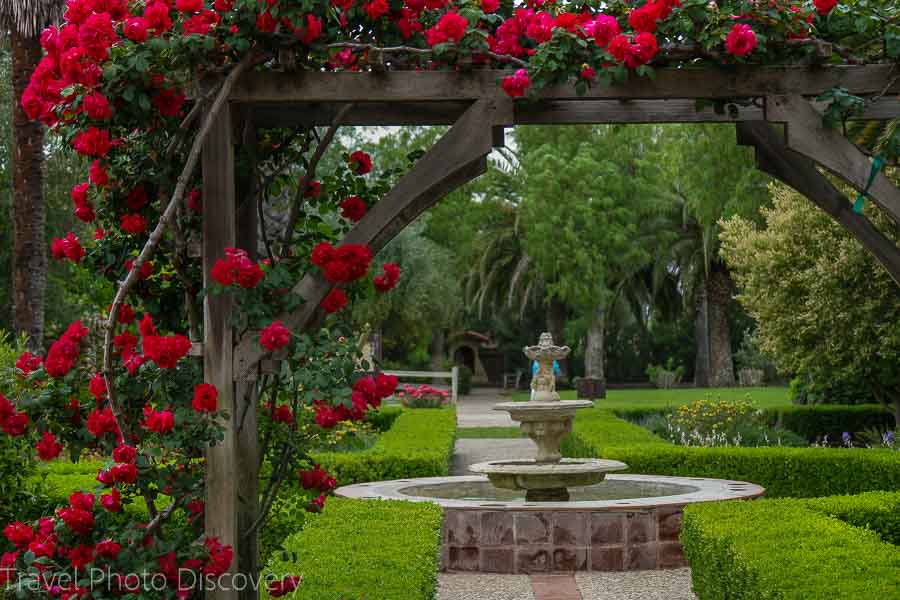 Mission Santa Inés
Dating from 1804 and established to serve the local Chumash Indian population in a central location between the Santa Barbara and Purismo Concepció missions. The building today was renovated in 1904 and includes peaceful gardens and cemetery. A visit to Mission Santa Ines is one of the best  things to do in Solvang combining historic beauty, gorgeous outdoor gardens and wonderful art and painted churches in the California missionary style.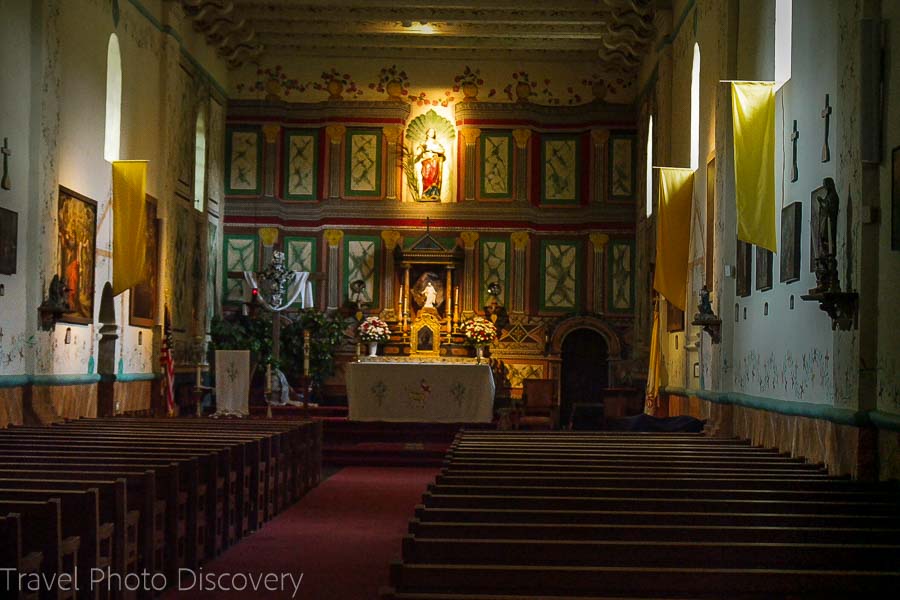 Bethania Lutheran Church
Built in 1928 in accordance with the Danish rural church tradition which dates back to the 14th century. Christmas service is presented in Danish on December 23 of each year.
Tivoli Square
A cluster of half-timber buildings modified beginning in the 1940s in what was called "Danish Provincial" style. Its architects would go on to construct several windmills and adorn other buildings with thatched roofs and additional details to appeal to the influx of post-war tourists.
Hans Christian Anderson Statue and Museum
In tribute to the beloved teller of fairy tales, the museum is located upstairs in the Book Loft Building. The bust of Anderson is located in the park named after him in the center of town.
Round Tower
A replica of the famous landmark in central Copenhagen
Built to 1/3 scale located at 436 Alisal Road.
Little Mermaid Replica Statue
The only authorized replica of the world-famous statue is half-size. Look for her in the fountain at the corner of Mission Drive and Alisal Road.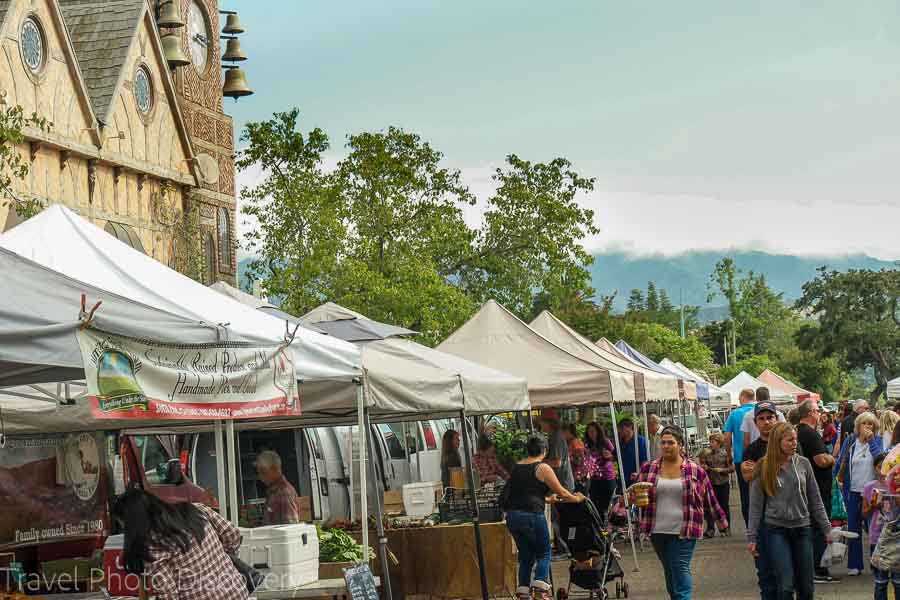 More Fun Things to Do in Solvang
Weekenders will want to shop for authentic Danish and artisan products in the many specialty shops in downtown Solvang. Save room for Danish pastries and sweets from the five Danish bakeries located within a five block area of central Solvang.
Replicate the fun from the Sideways movie with a memorable meal at the Hitching Post II Restaurant. Literally the best steak we've ever eaten, the Hitching Post is famous for its oak-grilled meats and winery-based house wine list.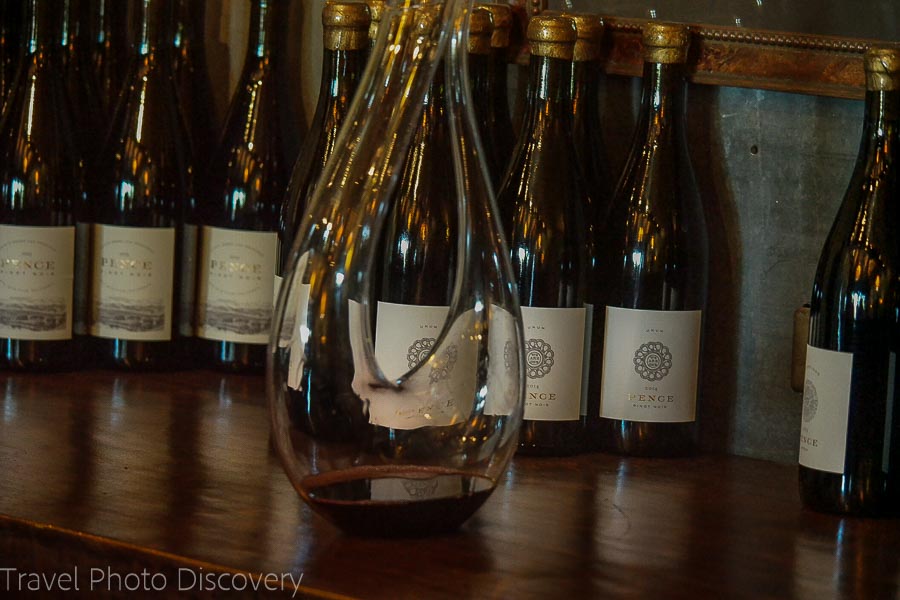 Visit the many wine tasting rooms in Solvang
Many of the area's wineries have tasting rooms in Solvang. Sample the unique offerings from Santa Ynez Wine Country and arrange for specialty tours.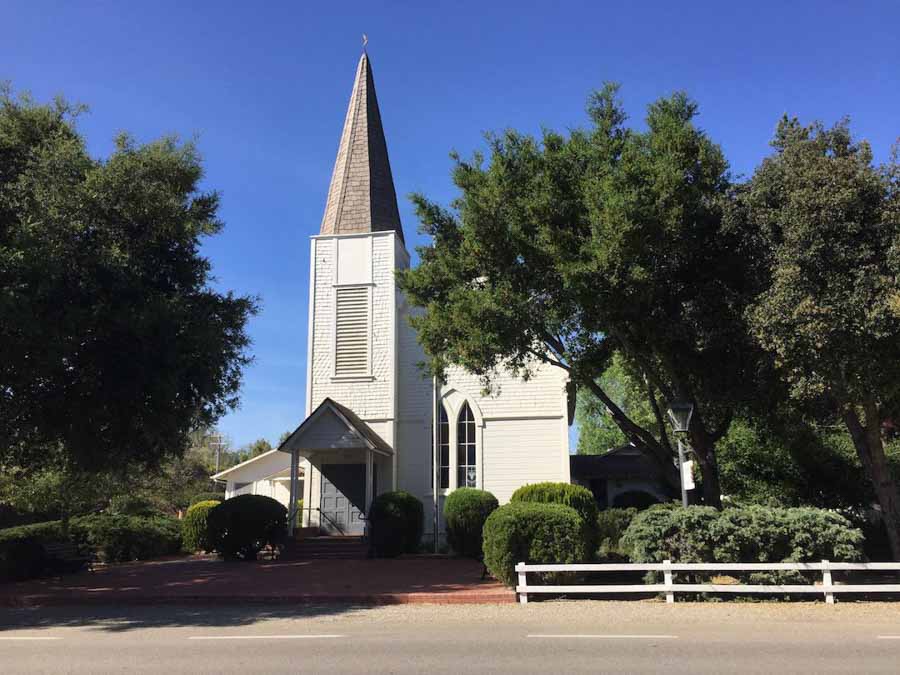 Check out the Ballard Country Church (from 1898) and the historic Ballard School in tiny Ballard, a tiny stagecoach stop just down the road from Solvang proper. Ava Gardner and Mickey Rooney were married in the church in 1942, and you can get married there today if you like! The school has continuously operated since the 1880s. While you're in Ballard, stop in at the Ballard Inn for a drink or an Asian-French meal at its Gathering Table restaurant.
Visit the the Elverhoj Museum – Art and local history lovers will want to see this residential home with a mission to "collect, preserve and exhibit the Danish history and culture of Solvang and to promote the arts."
Plan a girls' getaway replete with luxury spa treatments at any number of day spas in the Solvang area. Boys will want to book a specialty wine tasting tour or hang out at the Solvang Brewery for craft beer tasting.
Take in Danish Days, an annual event held in September with traditions such as a parade, eating contests, musical entertainment and dancing.
Attend a performance in Elizabethan atmosphere – at the outdoor Festival Theater. Offerings range from concerts to classical productions and musicals. Patronage and other volunteer opportunities are available.
Check out the Solvang Vintage Motorcycle Museum, with a broad collection of rare and vintage bikes in a rotating presentation.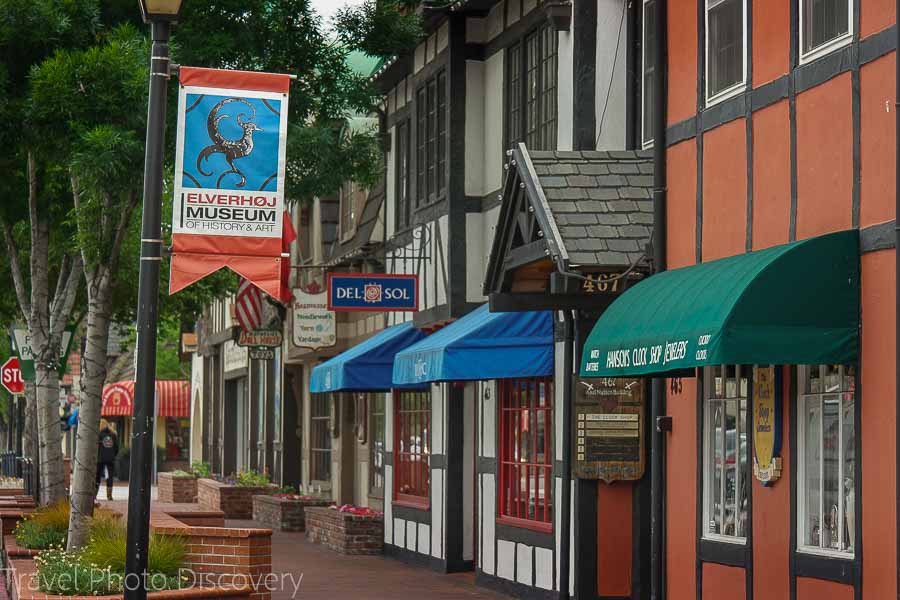 How to Get to Solvang
Solvang is located in the northern part of Santa Barbara County, served by Santa Barbara's local airport and train station. From each of these bus service runs several times per day. Or you may wish to arrange for a private transfer; several taxi services and limousine shuttles are available.
The best thing to do is to rent a car and explore Solvang and the surrounding wine country area including Santa Barbara. You can check out these rental car rates offered with Hertz rental car here for the best deals on your road trip to Solvang.
Driving from San Francisco: you'll take US-101 south approximately 300 miles to the Buellton exit 140A, then take Highway 246 east into Solvang. Alternatively, you can arrive from the west via Highway 154.
From Los Angeles, take US-101 North approximately 125 miles to the Buellton exit, then take Highway 246 east into Solvang.
Where to stay in Solvang
Relax in comfortable accommodations ranging from luxury resort hotels to atmospheric B&Bs. Not far from town is the Alisal Guest Ranch and Resort, a family and celebrity favorite dude ranch experience since the 1940s located on 10000 acres three miles out of town. A number of boutique hotels may tempt you, many with typically Danish features and décor.
Mirabelle Inn – located in the historic district, this small and charming inn offers classic interiors with nice sized rooms and friendly service in an old world style inn with modern amenities and details.
Fess Parker Wine Country Inn – Exceptional service, rooms and luxury treatments to this quality inn in Los Olivos.  Farm to table dining, spacious rooms and plush amenities and extras to make a stay here a treat.
Solvang Inn and cottages – on the main drag with comfortable rooms, Danish breakfast and affordable rates.
Check here for more top rated hotel reviews of hotels in Solvang from Trip Advisor based on value and current prices
Check out these related posts
Fun things to do in Santa Barbara
Santa Barbara County wine tour
20 Best things to do around Los Angeles
Please pin this post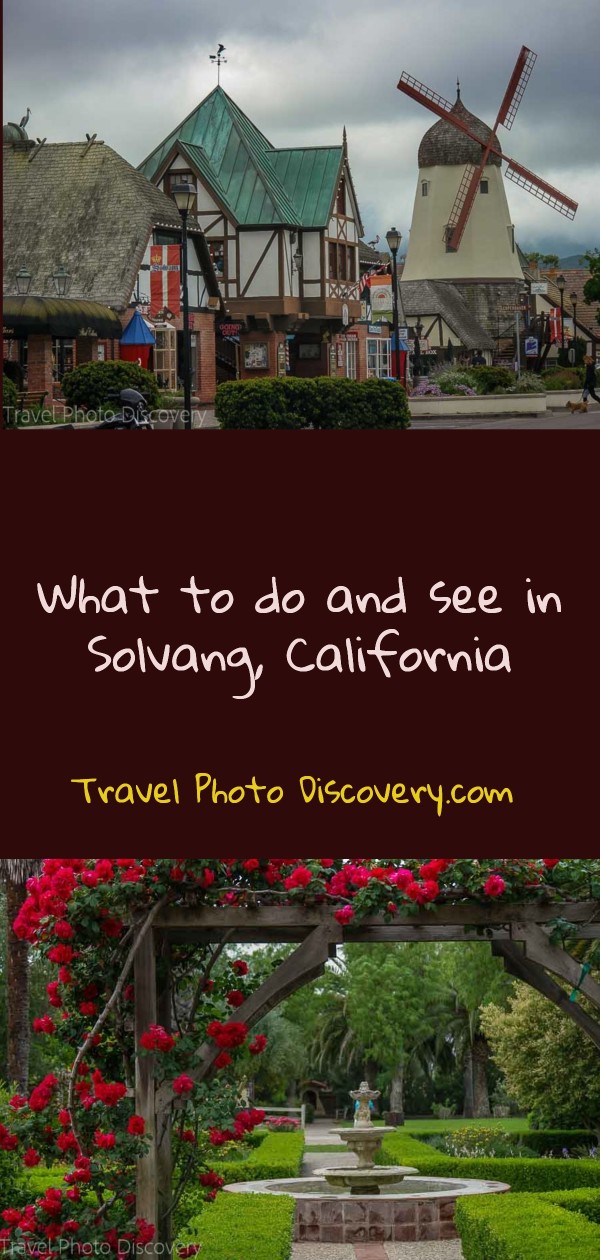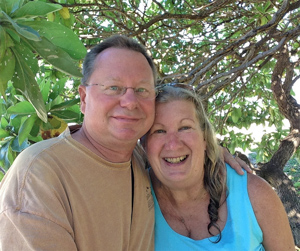 Guest writer Bio
Betsy and Pete Wuebker, full time travelers and location independent since 2011 seek to inspire readers with their travel blog, PassingThru. Check out their latest post on a weekend in Solvang or some great ideas and information geared to assist you with incorporating more travel in your life.
Have you been to Solvang?
Any cool places or attractions you can recommend here? Please share your thoughts in the comments below.
Thanks for visiting today and checking out this post on What to see and do in Solvang, if you enjoyed the images and post, could you please share it with any of the social media buttons located around the post.
If you like what you see, come and check out my other social media channels for more updates, including Instagram, Pinterest and Twitter
Disclosure – There are affiliates links on this posts which provide a small commission to support this site at no extra cost to you. Thank you for reading, and happy travels.