Explore the best day trips and getaways from Los Angeles now
Los Angeles is a great base to explore the areas outside the city and do some short day trips. Within just a few hours drive to a longer day trip you can visit the desert, drive through some magnificent coastlines and communities, explore wine country and even see historic early California missions and towns. Check out these 20 best day trips from Los Angeles for inspiration on doing some touring just outside of the Los Angeles Metropolitan region.  If you are planning a weekend in Los Angeles or the surrounding areas outside of the city, check out all of these fantastic suggestions below
Here's some fantastic day trips from Los Angeles 
If you are looking for an easy day trip or even a nice  getaway from Los Angeles, check out these fantastic locations just a short drive from the city to some of the unique and scenic locations from the ocean areas, wine country, the desert areas to the Eastern Sierras.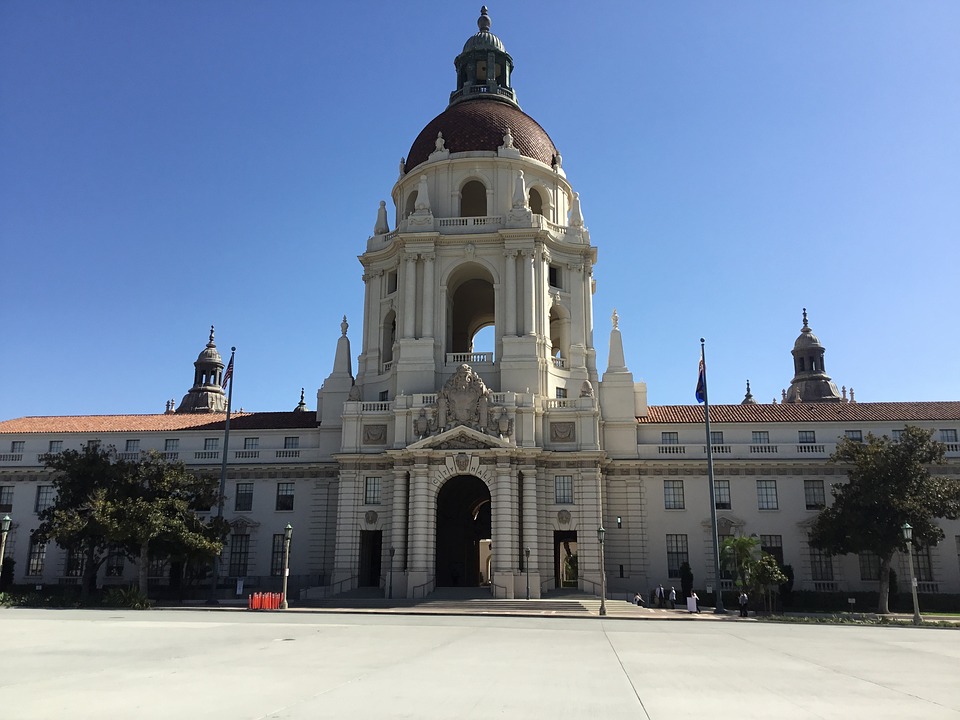 1. Visit downtown Pasadena
Pasadena is a fun city to explore from the downtown strip on Colorado Boulevard,  Old Pasadena, the historic Gamble house, Norton Simon Museum and the impressive Huntington Library, collections and botanical garden.  There's a lot to see and do here in Pasadena depending on your interest, this is an easy drive from LA and worth visiting more than a few times.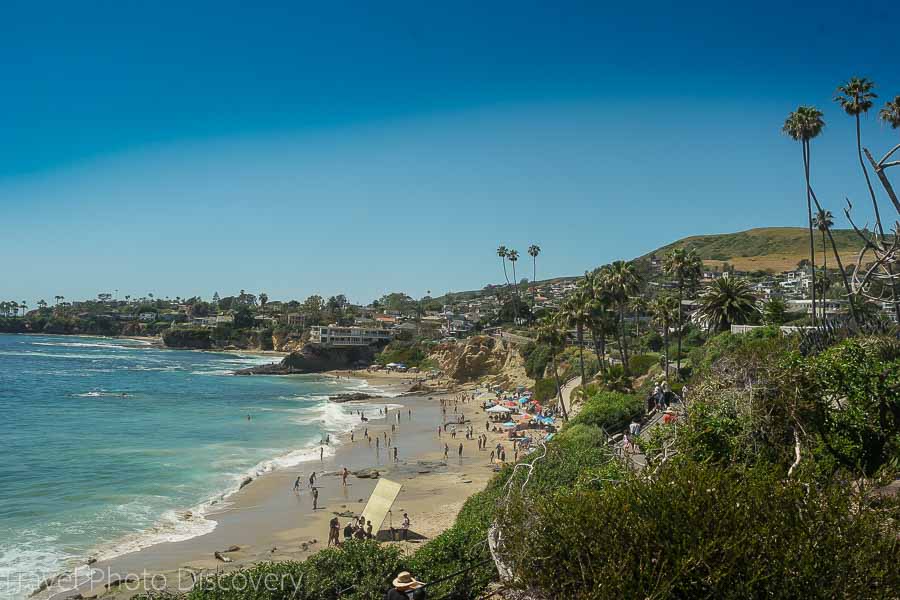 2. Check out the art and beach scene at Laguna
A fun day trip from LA, Laguna is just a short hours drive from downtown LA depending on traffic which tends to be crazy on the weekends, so plan your trip ahead to avoid all the traffic jams. Once in Laguna, you can enjoy the downtown area with some outstanding art galleries, wonderful bars and restaurants or you can easy opt to enjoying the fine beaches and coastline walks along the various trails around the city. Check out more highlights to visiting Laguna Beach here for more images and places to visit.
Tip – parking is difficult and limited with parking meters, so its easier to find a parking lot or drive around the neighborhood areas that do not have limited parking time frames.
3. Drive to Solvang
One of the best getaways from Los Angeles and less than a two-hour drive from Los Angeles is the unique and almost out-of-place town of Solvang, a Danish town with Danish architecture, food and specialty shops. The local Danish community and immigrants left their home country for the warmer climes of wine country in the Santa Ynez Valley and set up charming shops and galleries, Danish bakeries and of course a plethora of cutesy Christmas ornament shops to explore. Check out the details of visiting Solvang here for more images and places to visit.
4. A visit to Spanish inspired Santa Barbara
One of those fantastic getaways close to Los Angeles, there's so much to do in Santa Barbara starting with Stearns wharf which juts out into the bay-front with some nice seafood eateries. From there its easy to stroll or bike around the coastal pathways on the beach or explore the downtown area with its historic Spanish Colonial past at the Santa Barbara town center, downtown Presidio and chapel or some fun shopping on State street. Or check out the historic Mission Santa Barbara, the colorful rose garden next door or the really cool botanical garden at Lotusland. Check out my detailed post on fun things to do in Santa Barbara here for more images and inspiration to visit this colorful city.
5. Santa Barbara Wine Country
A fun wine country getaway from Los Angles is Santa Barbara wine country,  just a short drive to visit the famous wine regions of Santa Barbara which includes: Santa Ynez, Los Olivos, Ballard and Happy Canyon to Santa Maria Valley. There's plenty of wineries to visit and one of the easiest ways to do this for your first visit is to take a wine tour of the region – check out my Santa Barbara wine tour experience here for more images, details and what to see in the area.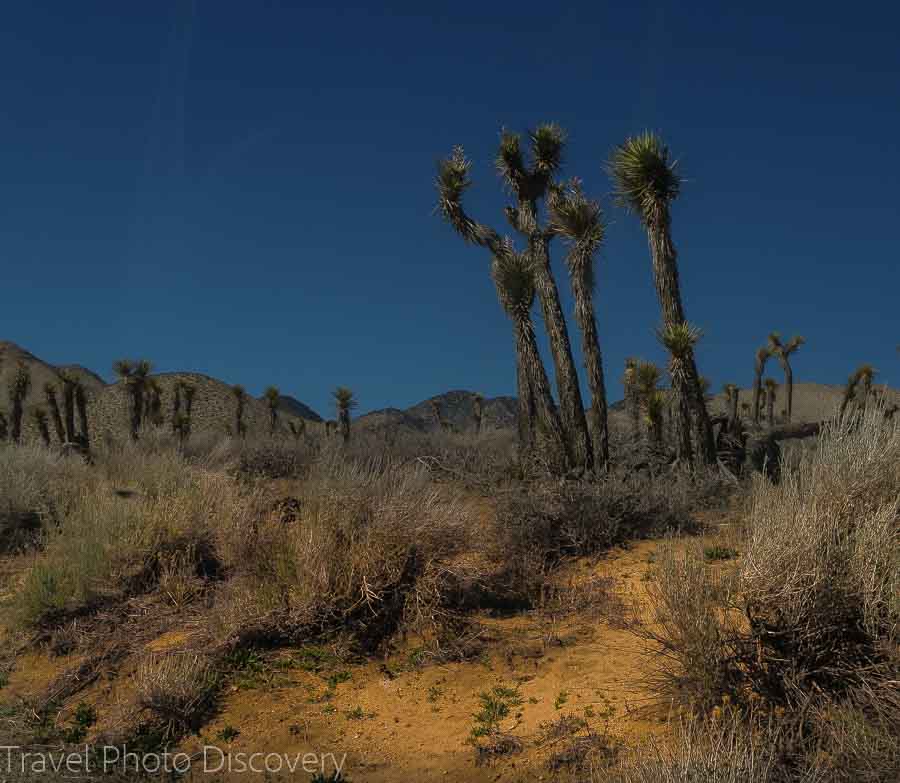 6. Desert road trip to Joshua Tree National Park
An easy Los Angeles round trip day trip would be a visit to Joshua Tree National Park which is about a two hours drive. You will see some amazing desert scape and the significance of the Joshua tree and other surviving desert plants that thrive in this hot climate.  This environment is actually two deserts where the Mohave and Colorado meet to from Joshua Tree with surreal desert formations and landscape. Check out more information on visiting Joshua Tree National Park here for more details and what to see and do in the park.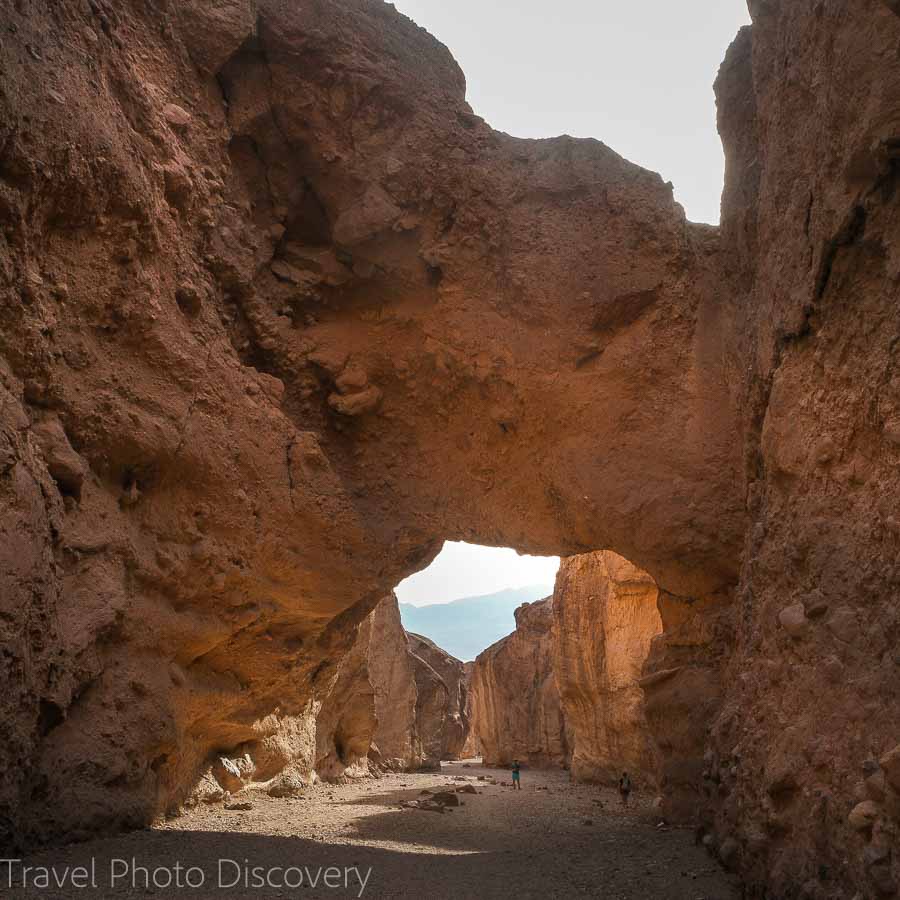 7. Inspiring national park visit to Death Valley
A Los Angeles weekend getaway to Death Valley National Park is definitely hot, but it is also a stunning park to visit with its varied typography, landscape and scenic vistas worth the drive from Los Angeles. About a four-hour drive, you can avoid all the traffic with an early start driving down Hwy 395 and explore all the unique attractions and landscape of the park. If you want to explore the entire park, it's probably better to do a quick overnight trip to spread out the different places to explore in this huge national park. Check out my Death Valley National Park post here for more images and inspiration to visiting the park.
8. San Juan Capistrano Mission
The famous San Juan Capistrano Mission is well-known for the annual arrival of the swallows to the area, along with visiting the striking ruins and mission compound. Definitely one of the prettiest of the California missions, the well maintained and colorful gardens, chapels and museum share some of this glorious early California history and establishment of the missions and cities surrounding these early Spanish settlements into California. Check out my San Juan Capistrano post here for more information, images and touring the area and city attractions.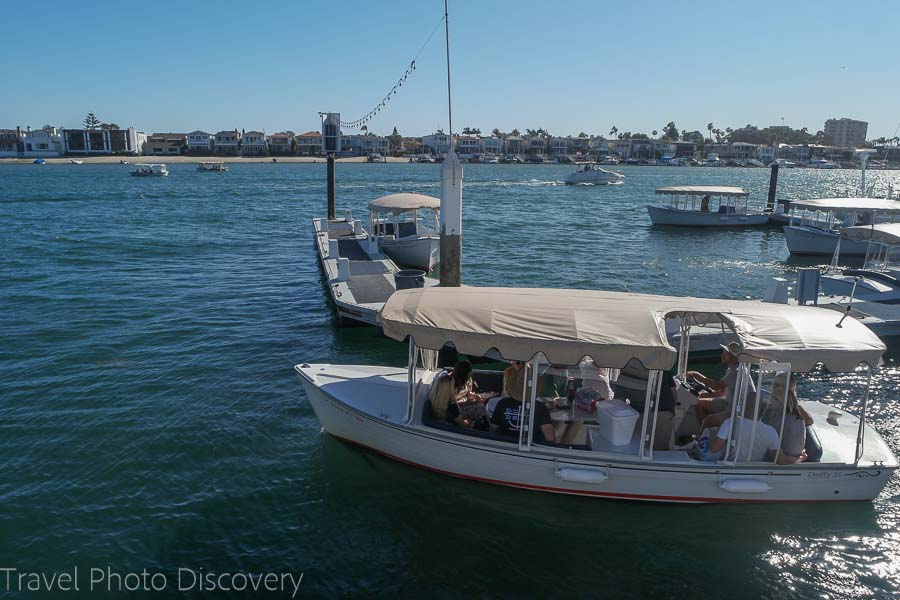 9. Balboa island and Duffy boat tours
Balboa island is an easy and fun local Los Angeles travel spot that only most locals know about. The Duffy boats are an easy way to explore the harbor area around Newport Bay and Balboa Island on your own or with a tour guide/skipper showing the highlights around the bay. Or you can also travel by ferry directly to the man-made island and explore the various shops and eateries on main street or do some fun water adventure or sports on the bay. One of the most expensive real estate areas in Southern California a fun tour of the luxurious homes here is a fun way to daydream about what people with money can buy living in this area that was once a mudflat island in the middle of Newport.
10. Quirky and fun Venice Beach
An easy Los Angeles road trip to Venice Beach is fun for this one of a kind coastal city located close to the airport. Venice Beach is vibrant, colorful and fun to explore from the waterfront areas, muscle beach, skateboard park and boardwalk to the ultra hip shopping street to explore at Abbot Kinney. There's even a quirky all mosaic home made by this amazing creative couple who really inspire us to live well and create more art in your environment.
11.  Beach drive to upscale La Jolla
One of the best getaways from Los Angeles is this fun road trip to the coastal community at La Jolla. The city's gorgeous coastline and downtown district  is fun to explore and enjoy the city's fine dining, shopping or just exploring the beautiful coastal walks around La Jolla Cove and even enjoying a spectacular sunset view over the cliffs or beaches around La Jolla area. Check out what to do and see in La Jolla here for more images and details to visiting the area.

12. Palm Springs
Many LA locals head out to Palm Springs for a quick desert getaway and you'll enjoy the heat and desert environment which is a world away from the busy LA metropolis. With gorgeous desert landscape to explore and Mt. San Jacinto State Park you can take a tram up to and hike and enjoy the pristine wilderness up in the mountains. There's plenty of outdoor adventure and recreation to do in the area or if your more into city fun, fantastic bars and restaurants with one of a kind galleries and shops to explore in the downtown area.
13. A visit to the San Diego Zoo
The world renown San Diego Zoo is a worthwhile destination for a short day trip from Los Angeles and a relatively easy two-hour drive depending on traffic conditions. The zoo is huge and fun to explore with large-scale zones and compounds for different animal species that you may be interested in visiting. A nice first thing to do would be to take a shuttle bus tour of the entire park to get you oriented to the various zoo zones and the aerial skyways above the park for amazing views below and the adjacent Balboa Park. To find out what's new, check out their website here for more details and times to visit.
If you decide to spend a short weekend, check out my San Diego getaway retreat for some ideas and inspiration to visiting.
14. San Diego attractions and places to visit
There's plenty of things to do around San Diego from exploring Old Town, the waterfront area with the maritime Museum and USS Midway. Or how about visiting the many museums and gardens at Balboa park or a nice lunch in the Hillcrest or Italian district. If the beach scene is up your alley, then there's Coronado, Belmont Park or even hidden coves at Sunset Cliffs to enjoy. Depending on your interest, there really a lot of cool things and places to visit in San Diego, check them out on my recent post here for more inspiration.
15. Wine country tour at Escondido
The upscale city of Escondido just an hours drive from San Diego is where you will find a variety of unique wineries in San Diego County along with a cool downtown scene with quaint shops, eateries and antique stores. There's even a cool dinosaur museum located downtown with lots of interesting displays and bones of every sort collected by its founder at the Roynon museum.  Check out what to see and do in Escondido here for more details and inspiration when you visit the area.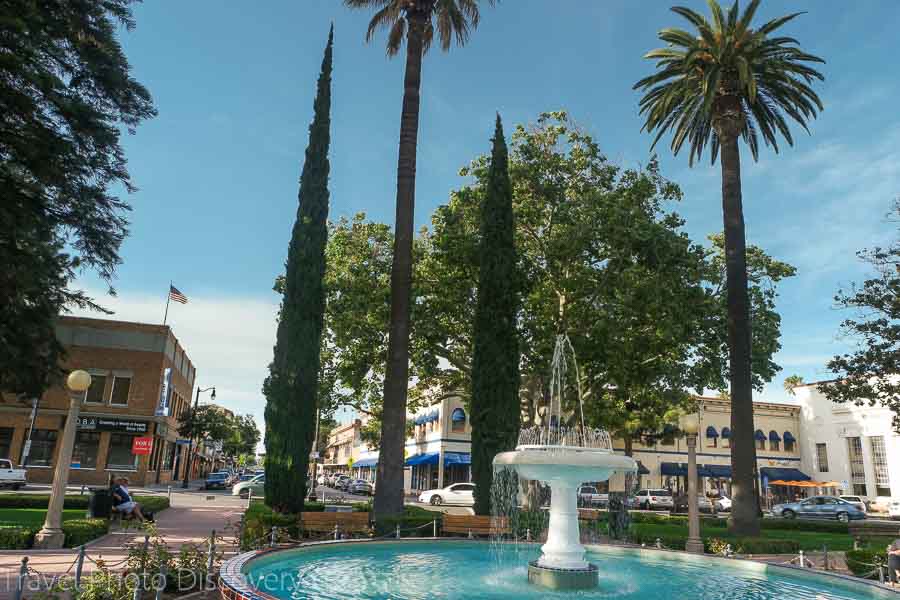 16.  City of Orange
It's hard to believe that there are still unique and charming places with real history and character in Orange County, but the city of Orange actually has a historic background and is a cool place to explore. Once an actual orange growing citrus belt in the county, the city started in the late 1880s with the old town center, historic buildings and homes proudly listed on the national register. It's fun to walk around the central fountain area of old town and the surrounding streets with colorful shops, galleries, restaurants and other cool hang out spots to visit in the city. You can check out more of what's happening in Orange here for more details and events.
17.  Manzanar National Historic Monument
Manzanar is a very somber place to visit but very important to see if you are driving through the Eastern Sierra's. Once a large internment camp that housed thousands of American born descendants of Japanese ancestry, the monument and museum is both an eye-opening exhibit and interesting drive through the main sights to really see how difficult it was to live in this barren area and be cordoned off from the world during war-time in the United States. Check out more about my Manzanar visit here for more images and details to the visit at the park.
18. Colorful flowers at Carlsbad
Carlsbad is a fun LA road trip to experience the amazing and colorful flower show that happens every spring to early summer. Almost the entire mountain behind the nursery grounds are filled with ranunculus flowers in full bloom and in a rainbow spectrum of colors so they can easily find which flowers and corresponding bulbs to package once the blooms are all spent. It's a fun way to do an easy road trip to the area and maybe visit some other cool attractions along the way to Northern San Diego area. Check out when to visit for the annual flower show at Carlsbad here for more details and other events.
19. City of Ventura
The city of Ventura is not just the gateway to the Channel Islands but also a worthwhile stop and visit. The old historic downtown is filled with cool antique shops, galleries and restaurants and the San Buenaventura mission which takes a prominent spot above and at the end of the main drag. While in Ventura you can also visit the museum of Ventura County, Albinger Archeological museum and the Ventura botanical gardens or if you want to explore outdoors then you definitely should go on a trip out to the Channel Islands and explore this national park.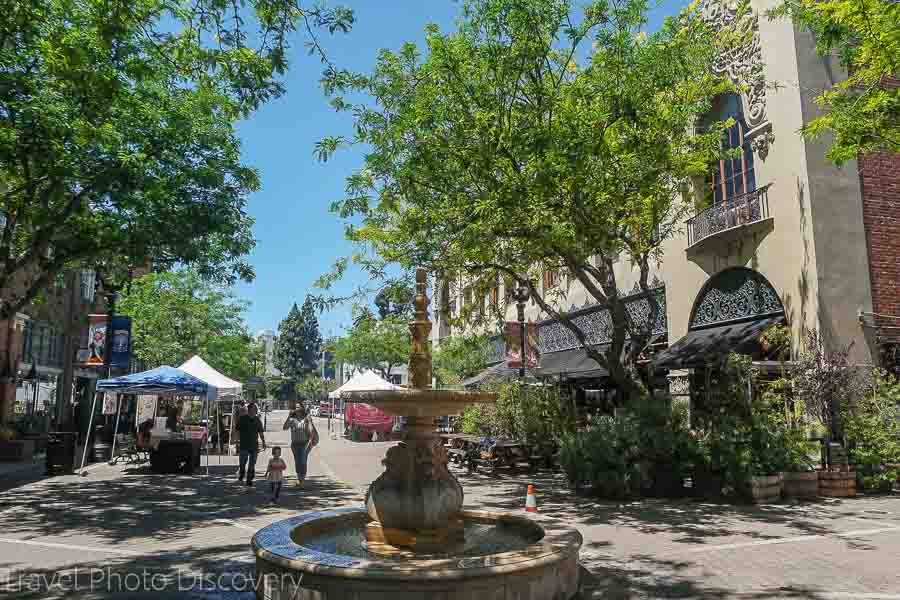 20. Downtown Santa Ana
The downtown area of Santa Ana is going through a revival with many of the old buildings being converted into hip bars and restaurants, a lively weekend market and some fun galleries and shops to explore in downtown. Local art and galleries showcase many local artists and regional creative arts performances in the area. If you're looking for something unique in Orange County, take a drive and visit downtown Santa Ana to see what's new and happening here.
Where to base your stay in Los Angeles
There are many fantastic places to stay around Los Angeles as a base to explore on a quick day trip or even longer. Here are my suggestions for areas around Los Angeles to be based with easy access to the highway for your road trip.
Venice area hotels – For those looking for an ocean location with easy access to other ocean locations, Highway 405 and many of these day trip places to visit.
Santa Monica area hotels are affordable with easy access to the airport and Highway 405 and many of these day trip locations.
Westside LA hotels – a fantastic location to access many LA attractions as well as access to Highway 405 and these day trip activities.
LAX airport area – easy access to the airport, rental cars, Highway 405 and many of these top road trip destinations.
Or check out these best rank places to stay from affordable,  moderate or luxury accommodations on Trip Advisor here for updated prices and reviews.
Enjoyed the post – pin it!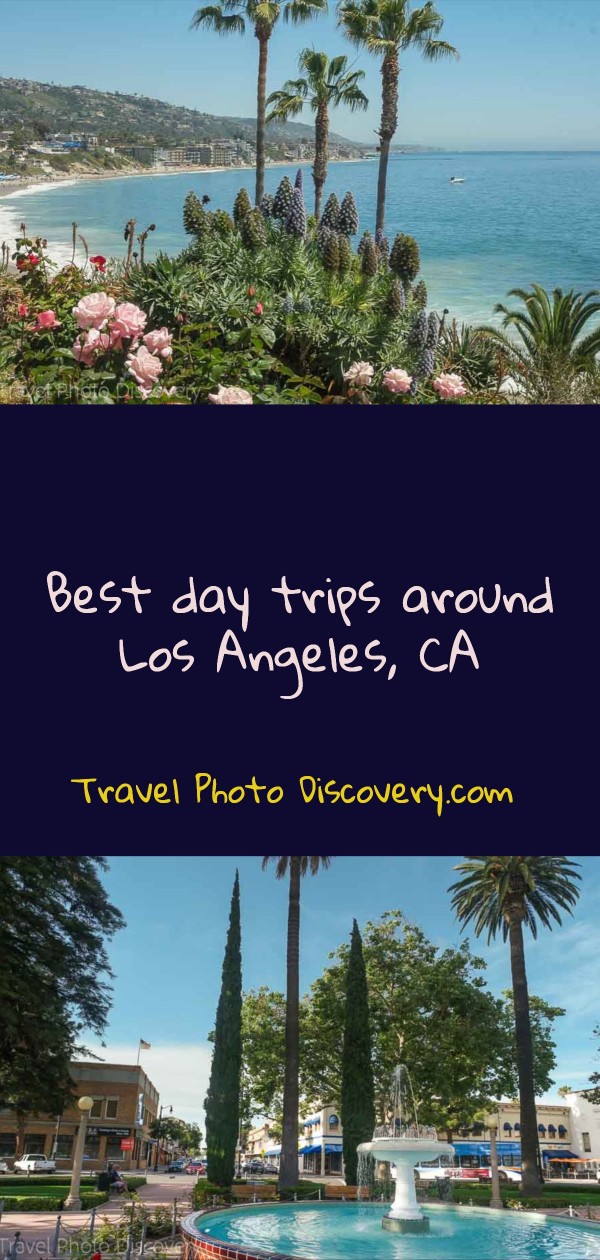 Have you visited these day trip locations around Los Angeles?
Any other stunning views to explore around the city or other tips to visiting the area? Please share your thoughts in the comments below.
Thanks for visiting today and checking out this post on the 20 Best day trips from Los Angeles, if you enjoyed the images and post, could you please share it with any of the social media buttons located around the post.
If you like what you see, come and check out my other social media channels for more updates, including Instagram, Pinterest and Twitter
Disclosure – There are affiliates links on this posts which give a small commission to support this site at no extra cost to you. Thank you for reading, and happy travels.