Here's 10 things to do in Sonoma without tasting the wines (cool towns, adventure & amazing food( updated 2023)
There are so many fun things to do Sonoma County in Northern California without visiting vineyards and tasting wines. Although Sonoma County is an attractive destination point for wine lovers, it is also an amazing place to visit even if you are not into visiting wineries or tasting many of the award-winning Sonoma wines.
Covering an area spanning gorgeous coastlines and the rugged coastal range protecting the various appellations and valleys in Sonoma's wine country, it ends between the mountain range dividing Sonoma and Napa counties. There are plenty of adventures, activities and places to visit in Sonoma that will keep you engaged and active driving all over the valley.
Here are 10 things to do in Sonoma without tasting the wines, hope it inspires you to visit Sonoma County soon!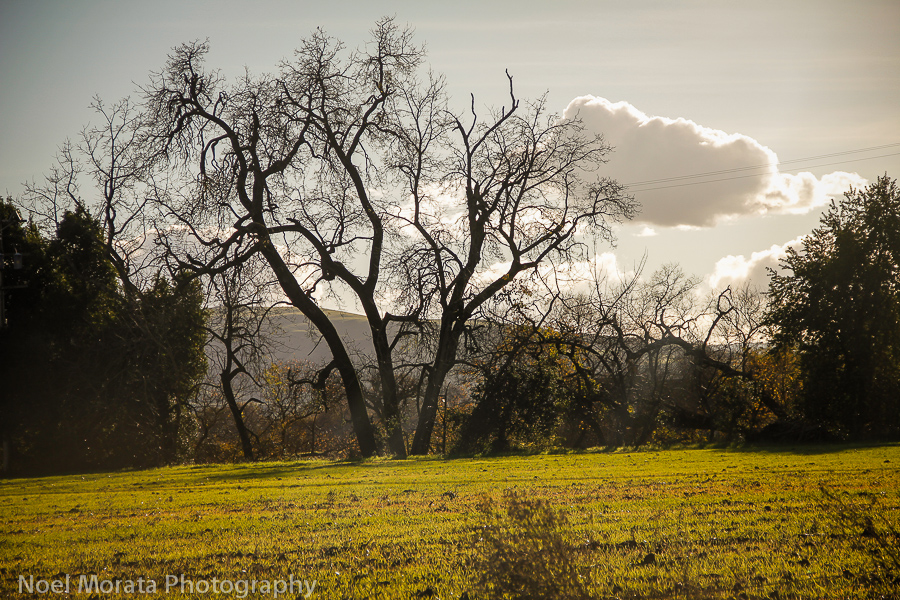 Why visit Sonoma County in Northern California if you don't drink wine?
There's plenty of cool and fun things to do and explore around this county outside of visiting wineries. Bordering Napa county and running all the way to the coastline, the landscape changes from rugged mountains and grassy canyons and meadows interspersed with vineyares. You have cool little towns to explore, the Russian River, fun country roads to explore and even a real Russian outpost fort that was a busy trading post in its heyday at Fort Ross.
From the mountains separating Marin and Sonoma, rolling hills with vineyards and the winding Russian River and then to hilly chaparral before hitting the dramatic cliffs and coastlines, there is a variety of gorgeous landscapes, towns and fantastic outdoor adventure and recreation that makes Sonoma more interesting than just the wine regions of the county.
You'll love visiting these Sonoma attractions, exploratory road trips and visiting gorgeous parks and landscapes below
Here's some unique and cool things to do around Sonoma Valley
1) Visit a State Park in Sonoma
One of the most unique historical places to visit in Sonoma Valley are the many state parks in the county including Fort Ross, which used to be an old Russian trading setting and fort. There is so much history tied to the California State parks in Sonoma County and many places to choose from including: the gorgeous bay and park at Salt Point, The Jack London State Historic Park, the Petaluma Adobe State Park, and historic Fort Ross.
I wrote a post recently about the historic fort at Ross, take a look at my article here.  For more information about some other Federal and state parks in Sonoma visit this site.
Here's a gorgeous video tour of Fort Ross along the gorgeous Sonoma Coastlines
Or check out this state park named in honor for Jack London and really a historic gem to visit for parks in Sonoma below
2) Russian River pursuits
One of the fun Sonoma things to do is to visit the Russian river in West Sonoma County. The Russian River is low key, outdoors oriented and hosts a variety of river fun activities including rafting, boating or just laying on a nice warm beach. You can visit the quaint river communities of Guerneville, Forestville and Rio-Nido for a relaxing river getaway. There are many Russian River wineries to visit if you are interested in trying some of the local wines in the area. For some sample itineraries and ideas about what to do along the Russian River visit this website here.
Visiting the Russian River area is one of the fun things to do with kids in Sonoma and exploring the river, beaches, hiking trails and all the sweet little towns all the way to the ocean at Jenner. Definitely the type of vacation adventure in Sonoma that just calls to being outdoors in the water, exploring the redwoods or hiking through some fantastic trails in the area.
** Enjoy this Russian River to ocean coastline tour here for a unique and fun experience in West Sonoma County.
Exploring the Russian River area in Sonoma below
3) Hike through a redwood forest at Armstrong Woods
A fun outdoor thing to do in Sonoma County is to visit the Giant Redwoods at Armstrong Woods State Park. Come and see some amazing mature redwood trees and hike in serene majesty and quiet at Armstrong Woods State Park just outside of Guerneville and the Russian river. The parks extensive trails are relatively quiet in many of the popular trails along the bottom and reaching all the way to the crest line with magnificent views of the Russian River valley from above.
To learn more about Armstrong Woods and the park, go visit their website here. Hiking through Armstrong Woods is a fun way to explore these ancient redwood trees that were saved from mining and extinction and definitely a cool Sonoma county experience to treasure.
Check out gorgeous Armstrong woods and the tall redwoods here
4) Historic and trendy Sonoma city
One of the best Sonoma attractions is to visit the main square area of Sonoma city and historic sites around the square. The historic city of Sonoma was formed around a plaza and the mission at San Francisco de Solano.
You will find many wonderful dining venues, art, antique and great shopping, along with the historic buildings and architecture of Victorian Sonoma. To learn more about attractions around the city, take a look my recent post on Sonoma city here.
Here's a quick look at the downtown square area and surrounding parts of Sonoma town
5) Along the Sonoma Coast
A coastal drive along Highway one from Jenner and Bodega bay all the way up to Gualala is a beautiful way to experience nature and the wild, scenic Sonoma coastline. Exploring the spectacular coastal drive along Highway one will reward you with panoramic vistas, quaint coastal towns, amazing seafood venues and solitary beaches worth exploring.
For some trip ideas and itineraries of the coastal area, check out the Sonoma website here.
Here's quick road trip drive around Bodega Bay and highlight tour
You can also visit the gorgeous coastline and trails around scenic Bodega Head area below
6) Art galleries and hip boutiques in Healdsburg
Healdsburg is the destination spot in Sonoma county for hip shopping and a plethora of art inspired galleries and boutiques. The main shopping area around the main square in Healdsburg is populated with trendy shops, dining venues and art galleries that are easy to walk through and fun to explore.  Just outside and around the city are many outdoor activities and recreational facilities along with over 100 wineries to visit in the area. To learn more about Healdsburg and current happenings visit their website here.  
Healdsburg is definitely on the map as the hip and trendy tourist attractions in Sonoma Valley to explore, shop, dine and stay around town.
Check out our post on visiting Healdsburg town here for more information and images.
** You'll enjoy this walking food and wine tasting experience in Healdsburg here for more inspiration and touring the area.
Or check out this biking and touring experience around Sonoma here for more inspiration and booking details.
Historic walking tour experience of Healdsburg in Sonoma
Check out the fun around Healdsburg and some favorite places below
7) Antique shopping in Petaluma
If you are wondering what to do in Sonoma County if you love shopping for antiques then go visit the city of Petaluma. Petaluma has successfully preserved its unique and historic downtown area into a very charming city located along the Petaluma River. The city has an old downtown center which showcases many antique shops, art galleries and boutiques. The Victorian district is well-preserved along with intact older neighborhoods, reflecting a  quaint old city that preserves its heritage. To learn more about Petaluma and current happenings visit their website here.
Explore the downtown area of Petaluma and antique spots to discover below
8) Cornerstone gardens and design
For visitors interested in checking out the latest in design, architecture, landscape and home lifestyle – they should visit Cornerstone gardens just outside of Sonoma city on Highway 121. An eclectic and dynamic place combining many creative ideas, shopping, dining and wine tasting, all into one amazing center. Take a look at my recent garden post here and the post I did about the various boutiques and galleries here showcasing Cornerstone.
Here's a fun look exploring Cornerstone galleries
9) Unwind at top spas and resorts in style
For those interested in some pampering and spa lifestyle,  there are over 40 spas and wellness centers to help you to unwind your body and spirit.  You will find unique and local treatments like a cedar enzyme bath at Osmosis to a wine bath in an oversized tub at the Kenwood Inn and spa. There are many choices and unique offerings available through these centers all around Sonoma. For an overview of these treatments and spas, visit the Sonoma website here
.A visit to Osmosis in West Sonoma County
10) Enjoy a variety of recreation
One of the best ways to enjoy Sonoma County with kids is to be outdoors and doing some fun adventure experiences. Whether you want to try ballooning over wine country, a challenging 18 hole golf course, or a lazy canoe paddle down the Russian River, there's no shortage of recreational activities to pursue in Sonoma. Popular activities in the area include visiting a wild safari preserve, Sonoma canopy zip line through the coastal forest, visiting a wine cave,  mountain biking or horseback riding, the list is endless. Here are some more suggestions for Sonoma recreation and activities.
Check out this horseback riding experience in Sonoma here for enjoying a fun country outdoor adventure experience and booking this experience.
How about doing a horseback riding experience in Lake Sonoma below?
Where to stay in Sonoma
There are so many unique inns and hotels that make a perfect stay when you are visiting Sonoma county. Here are some of my favorite places that really will make your visit fantastic from the get go.
Healdsburg Inn – located right on the main square in downtown Healdsburg, this elegant inn is the perfect spot to explore Healdsburg and the beautiful areas in North Sonoma with comfortable and nicely designed rooms in this quant inn.
Ledson Hotel – Located on the square of Sonoma city, this gorgeous and luxury hotel has the perfect location, beautiful rooms with luxury appointments and an indulgent stay right in the heart of Sonoma with lots of attractions to see in the city and surrounding areas.
Vintners Inn – a beautiful property located in Santa Rosa with easy access to many wineries, Sonoma venues and attractions. This attractive and comfortable inn has all the bells and whistles are very affordable prices for Sonoma with fantastic service.
Fairmont Mission and Spa – a classic hotel located on the outskirts of Sonoma city with fantastic spa and pool, friendly service and all the comforts and luxury appointments expected for a Fairmont property.
Check out these other top reviewed hotels and inns from TripAdvisor here for more details and current prices.
Where to eat in Sonoma County
Sonoma County is definitely a foodie region with so many amazing outdoor markets, cities and towns that boast amazing local food and farm to table concepts and also fine dining venues worth driving to. Check out all these fantastic foodie spots around the county to enjoy a fabulous meal now.
Popular restaurants to explore around Sonoma County, here's some of our favorites below
Take a look at this fantastic farmers market at the Valley of the Moon farmers market
If you enjoyed this post check out these other Sonoma places to visit
West Sonoma county photo essay
Sonoma Dry Creek Valley road trip
St. Francis winery food and wine experience
Cool designs at Cornerstone in Sonoma
Visiting Hip Healdsburg in Sonoma
Visiting the Russian fort at Fort Ross
Kendall Jackson winery and gardens
Wines and gardens at Ferrari Carano
Enjoyed the post, pin it!
Conclusion to 10 things to do in Sonoma without tasting the wines
There's so much to do in Sonoma County outside of just visiting the fabulous wineries in the region. Hope this inspires to you visit some of these fantastic attractions and places to explore around the county now.
So, if you are also visiting Sonoma county for wine tasting would like to visit some of it's over 370 award-winning wineries, here's the Sonoma wineries website for you to preview some of your favorites or maybe new discoveries in the country. There is so much to enjoy in Sonoma county outside of visiting the wonderful wineries here.
Thanks for visiting today and checking out this post on the 10 things to do in Sonoma without tasting the wines, hope you are ready to do these things in San Diego today. If you enjoyed the images and post, could you please share it with any of the social media buttons located around the post.
If you like what you see, come and check out my other social media channels for more updates, including Instagram, Pinterest and Twitter
Disclosure – some links in this article are affiliates which provide a small commission to support this site at no extra cost to you. Thank you for reading, and happy travels!