15 Instagram tips for better photos and compositions to try now
I'm no Instagram superstar and have only started getting into this photo inspired platform, but I'm really enjoying the platform to explore and discover some amazing artists and creative people who techniques that can easily apply to using your cell phone and uploading directly into Instagram. If you really want to get your game on, check out these Instagram Photography tips below.  Although some rules and guidelines work differently in a square layout, many photography rules can still be applied with a little tweaking to fit the Instagram format. But I've learned these fantastic 15 Instagram tips for better photos and Instagram compositions really work and you should also try and incorporate into your photography now.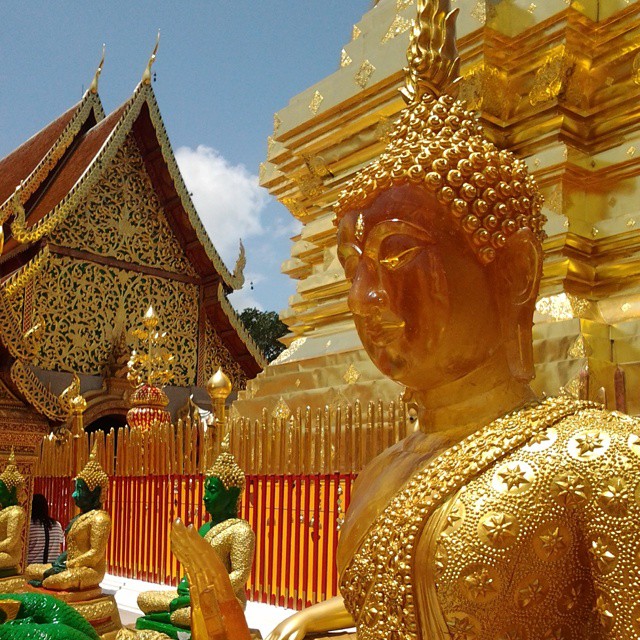 For me, taking a photography should be about telling inspiring stories visually with your photography.  Learning to train your eye to capture the details and images out of the ordinary, or with your own viewpoint and personal branding is key to a well presented Instagram feed. Now the question of photography via cell phone or more advanced cameras for Instagramming is discussed a lot and really there are no rules for this platform. Only you can decide what your main objective is on Instagram, and to create a personal brand that is easily recognized and popular. I typically upload my Samsung android images with minor editing to the image. For me it really is about being instant and being as authentic as possible, instead of presenting a slick or completely manipulated image. Whether you are using Instagram just for fun, business or developing a personal brand, I have included many tips and suggestions below focusing on the visual presentation. Please do try and experiment with these photography tips and guidelines, and I hope that you will end up creating a more dynamic and attractive Instagram feed.
Here 15 Instagram tips for better photos and compositions:
1. Frame your photos – probably my most used instagram photography technique, it is important to give your image some depth in the foreground, mid range and background. Framing the image with something in the foreground adds interesting details and fills up dull negative space with something attractive in the foreground or surrounding the picture. When you take a photo, step back for a second to see if you can include more details around the subject to complement it or tell a better or complete story. This is perfect for portrait compositions and framing the image directly to your subject.
2. Spending time to edit your image well – Even though instagramming is more spontaneous based on your curating style, take some time to edit your shot for working on the main details like cropping, straighening or basic edits with a any of the free apps available. You can make quick or more extensive edits to the image to create a more focused and dynamic image that grabs attention which is exactly what you want to do on Instagram.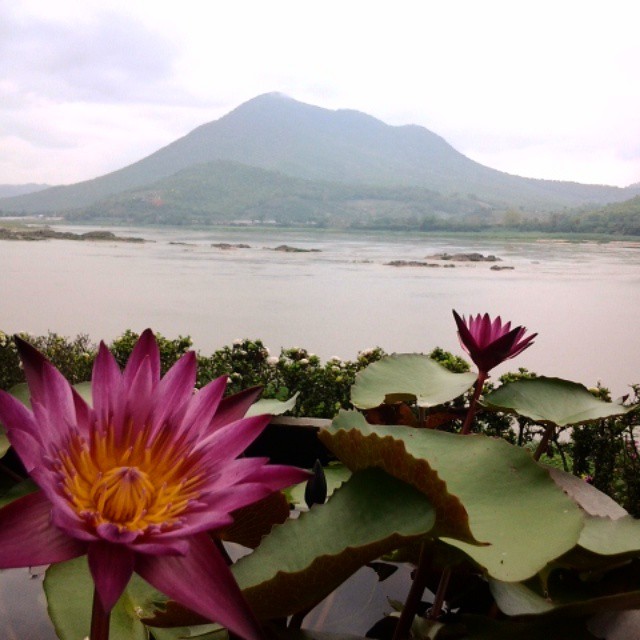 3.  Use a flattering background – One of the best ways of improving your Instagram composition is to simplify your backgrounds or make them blend in well with the foreground image. Try to find backgrounds that are not too busy so your subject really pops. With a detail or zoomed image, you want to try to get simple or even out of focus backgrounds so that your subject really comes out strong and is the center of focus.
4. Try different angles– a fun Instagram photo tips and tricks is to shoot from unexpected angles for an element of surprise. Try some shots from above, below and both sides and framing objects in the foreground, mid and background. Experiment and you may find some real keepers to post on your Instagram feed.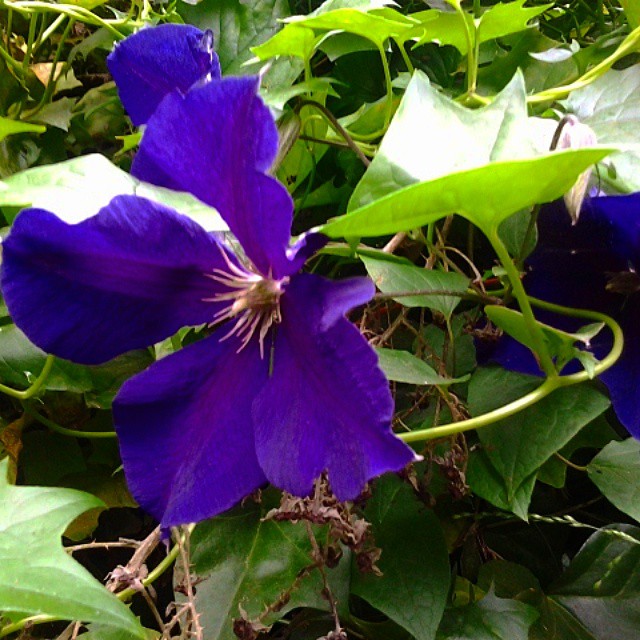 5. Use natural light – all the time and in most conditions where the light source is available and flattering. Learn how to use your cell phone settings for more difficult photo situations, and you can also alter images to brighten/darken with apps after the fact.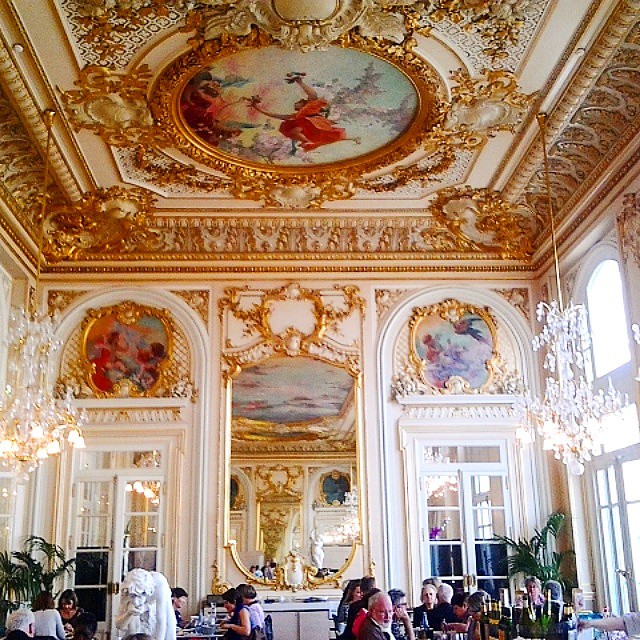 6. Look around for beauty – In your Instagram composition always look for something interesting, stands out or is different to your every day environment. There's always something inspiring to show in your daily life either from what you see or even what you want to portray to your readers with a unique point of view and creating a series of images that curates your style and viewpoint is always a good thing.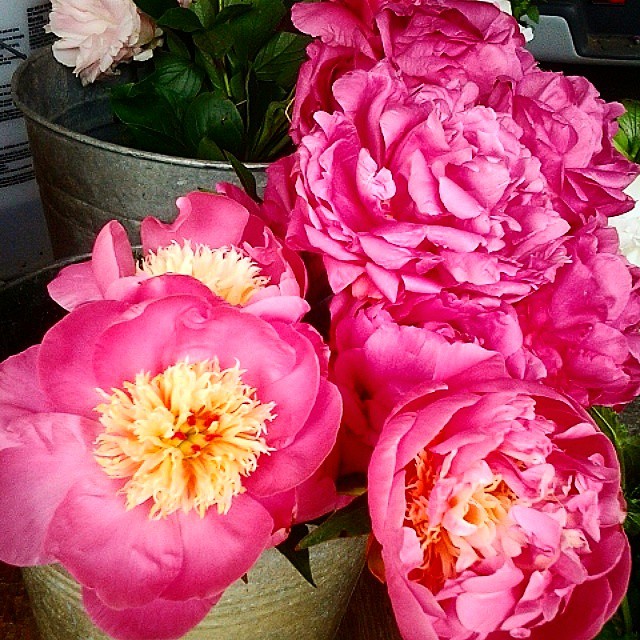 7. Look for color – An easy Instagram photo tip is always to look for color and bright compositions. Mixing it up on the over  how your Instagram feed presents itself by using color and color blocking to give your feed variety and color punch and a nice visual or background to use. This really is a nice way to break up the feed and layout, giving the whole presentation variety and color when it is needed.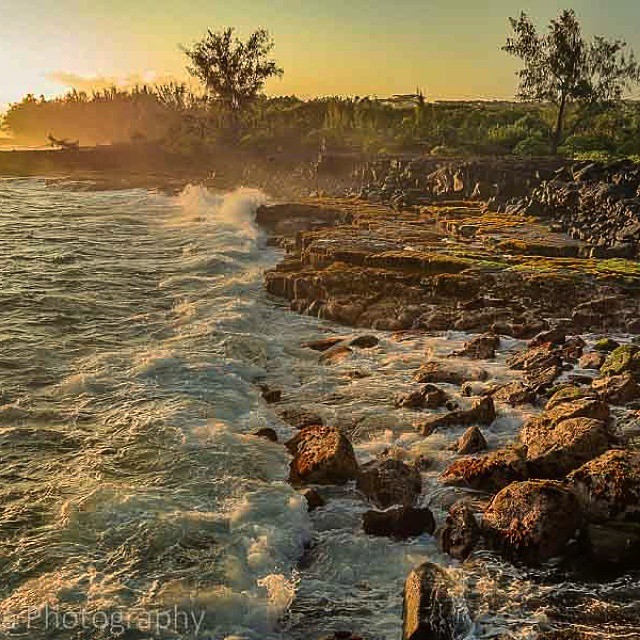 8. Wait for the right moment – In your Instagram photo composition, sometimes just waiting for the right moment is all it takes especially when you have the camera and shot already lined up to go shoot quickly. Part of instagram is being there at the right time and sometimes that means waiting for that moment to happen. You are in the perfect place but sometimes timing is all it takes to find the right person with a colorful outfit that completely frames the entire capture perfectly.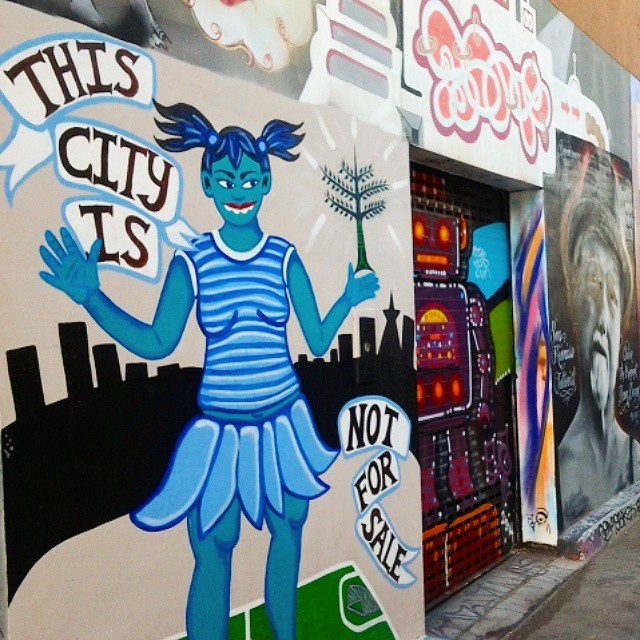 9. Tell us a story – One of the fun Instagram photo tips and tricks is to tell us a story with your own point of view. Instagram is a visual story telling medium and you need to tell a complete story with any image being captured and presented to us. What you want to aim for is picking images that  gives a complete story using only one image (not always an easy task) Picking your best images is really key to telling the complete story and a nice caption becomes your icing on the cake.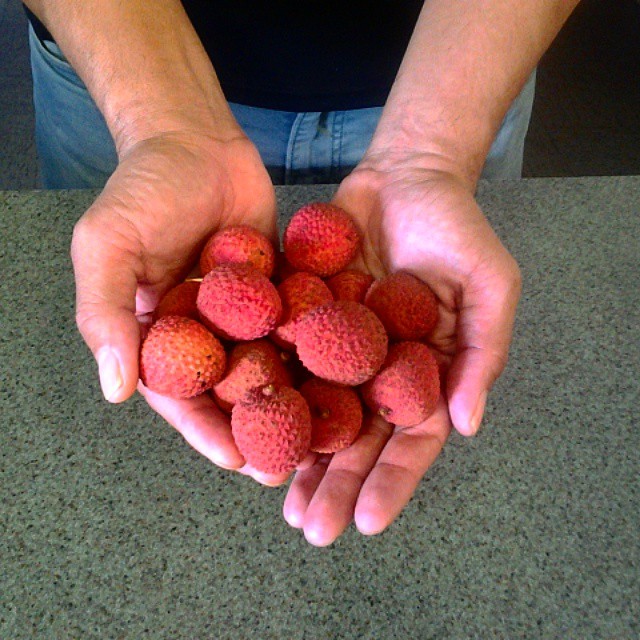 10. Give us the details – sometimes just zooming into the details and showing us a tight shot works well with what your story and caption. Of course if zooming quality doesn't work well with your smart phone, just use your feet to get up close for better details and focus on getting those sharp areas that you want to highlight.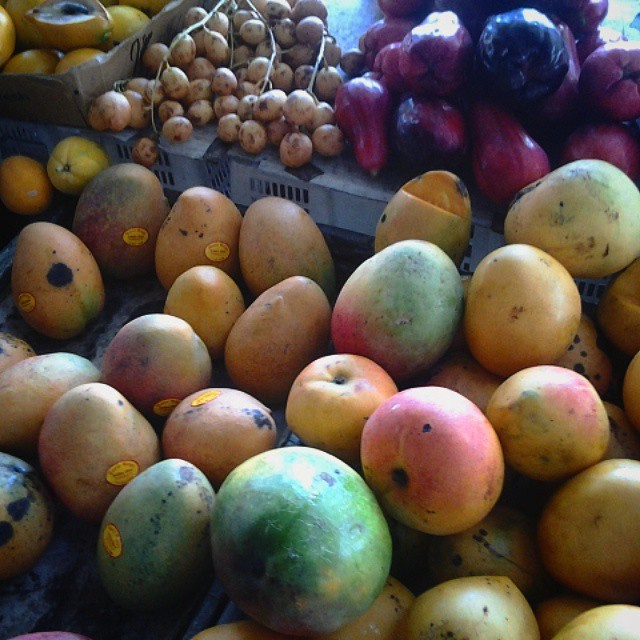 11. Fill up the frame – just like zooming in for more details, filling the frame is very effective with selective focus or showcasing your subject matter, front and center.
12. Shoot in your typical landscape/portrait mode and then crop to the square image – the advantage of this is that you can edit to find the most pleasing composition and take out the unnecessary parts of the image and make the squared image stronger.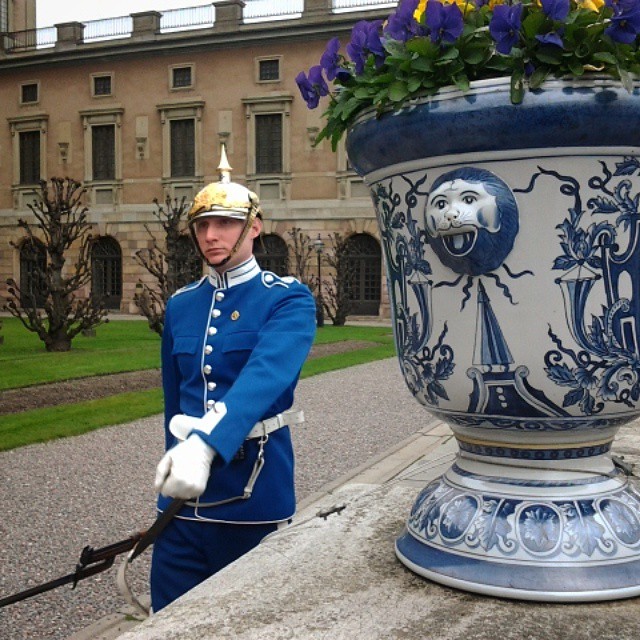 13. The rule of thirds still work – Using the most popular composition guideline still applies with a square format but you need to experiment to try and make your subject seem more prominent in the picture. For more detailed information, check out my post on the rule of thirds here.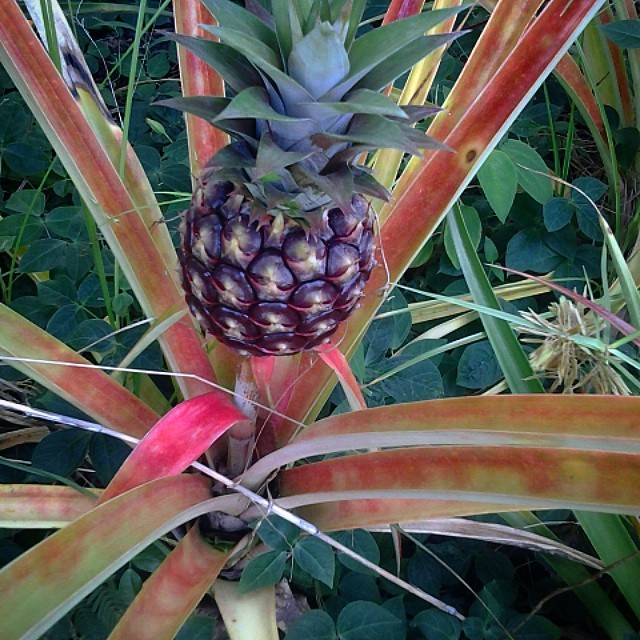 14. Center your images – in the square format, a strong image placed in the center works very well especially with a strong and focused image. This technique is completely opposite the rule of thirds composition above.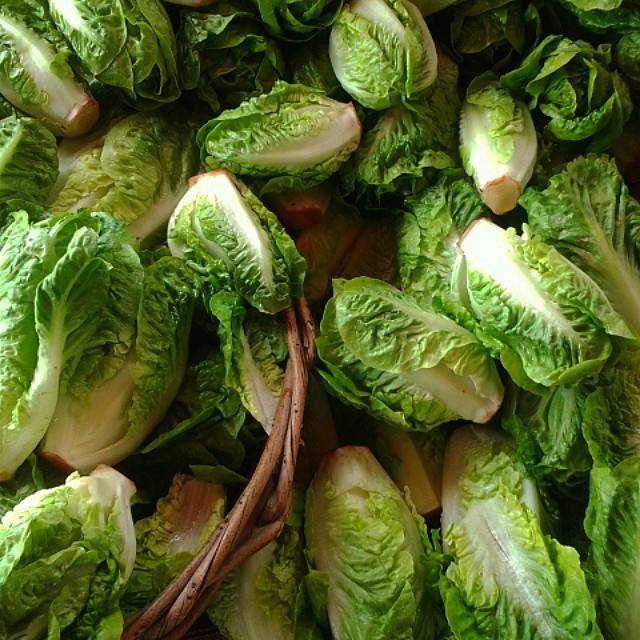 15. Break all the rules – these tips and rules are really just guidelines and you should understand them, experiment and know that breaking the rules is no big deal because it's your IG feed and story so make it your own!
Here's another bonus –  if you want to do some selfies, check out these tips from my friend Kristin – and you can get perfect shots.
These are my favorite techniques that I like to keep in mind when I am curating my personal feeds on Instagram and if you are curious to check my IG feed, Please do follow my Instagram here.  I hope that this post on 15 Instagram tips for better photos and compositions was very helpful? If you have any other great IG tips and technques to offer, please do share them with us in the comment section below.
Please check out some of my other photo tips below
Black and white photo tips for beginners
Capturing street images – some photo tips and techniques
15 photography tips on your road trip
Photography tips for grey sky or rainy days
Flower and nature photography – tips on making your images pop
Photographing people – some tips and techniques
Photography tips for travel Photography
Travel photography – what to pack
Photo tip – backlighting your image
Food photography – making your images pop
If you enjoyed this, pin it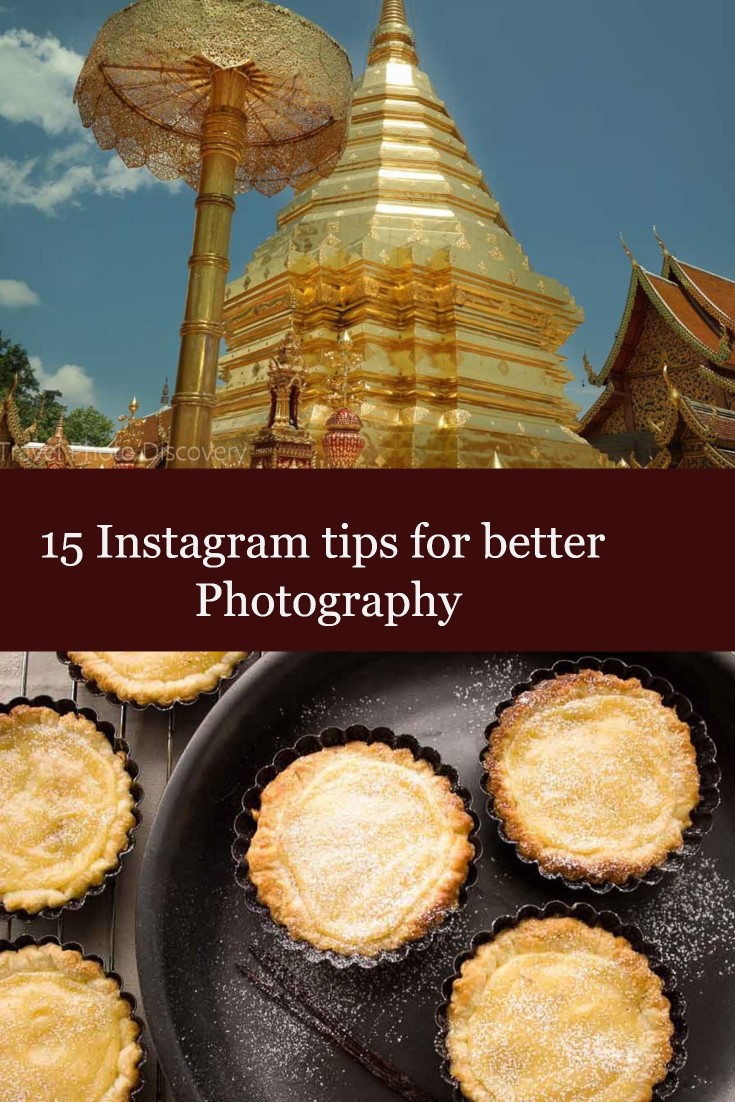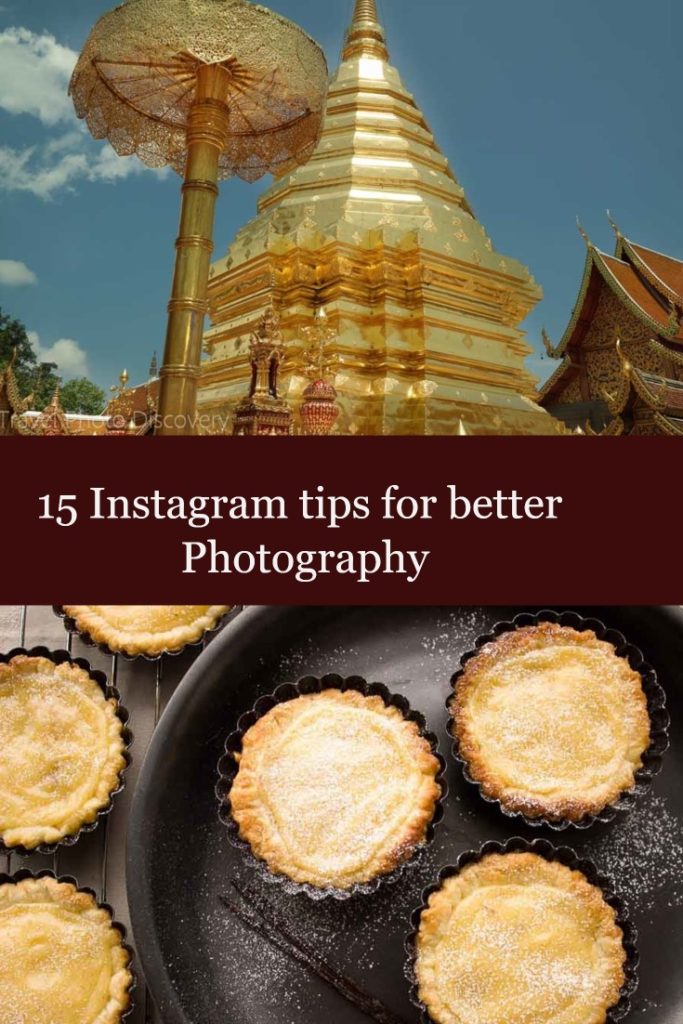 Conclusion to 15 Instagram tips for better photos and compositions
Hope that you enjoyed the post and that it was very helpful and shared some cool tips that you could take away and try right away.
If you enjoyed reading the post, could you share it with any of the social media buttons around the post, thank you so much for visiting today.