Welcome to the Travel Photo postcard series to get you out on the weekends and hopefully visit some of these wonderful destinations. Some of them maybe easy day road trips or even quick getaways from where you live so I hope this inspires you to see some of the world around you even if its close by to where you live. Today we are visiting Queen Califia's Magical Circle in Escondido, California – a fantasy garden filled with huge mosaic totem poles and  colorful man made creatures placed sporadically around the garden. If you are visiting the San Diego area, try to take the opportunity to visit this wonderful sculpture garden along with some other cool attractions around Escondido.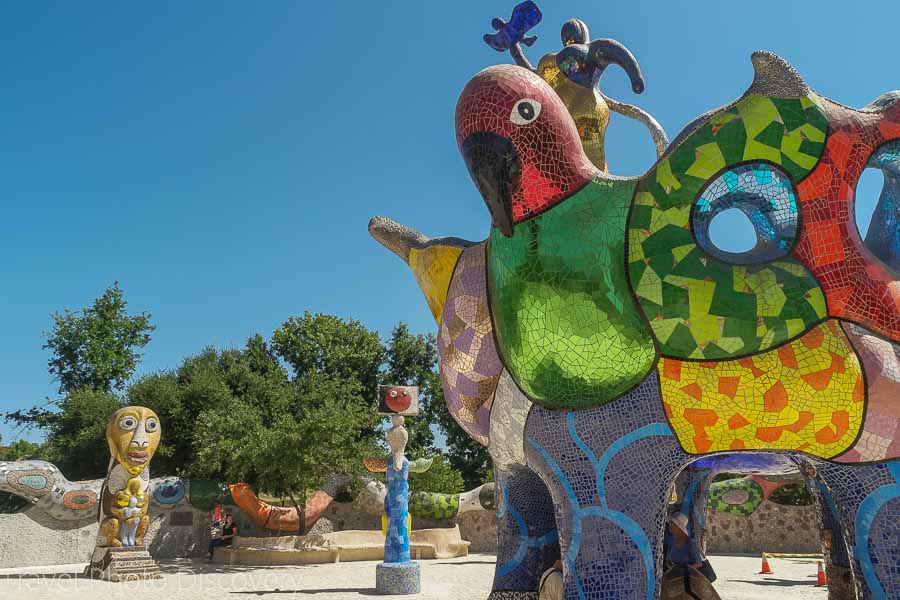 What is Queen Califia's Magic Cirle?
The creator of the garden, Niki de Saint Phalle is artist/designer who collaborated with some local builders to create this fantastic sculpture garden. Relating to the California stories of Queen Califia, an imposing figure sitting on top of a five legged Eagle with a golden staff held up high. This garden symbolizes the fictional warrior queen who rules over a kingdom of black women and lives on the island of California an untamed land of significant beauty and bounty unchanged until the arrival of Europeans to California.
Photo highlights of Queen Califia's sculpture garden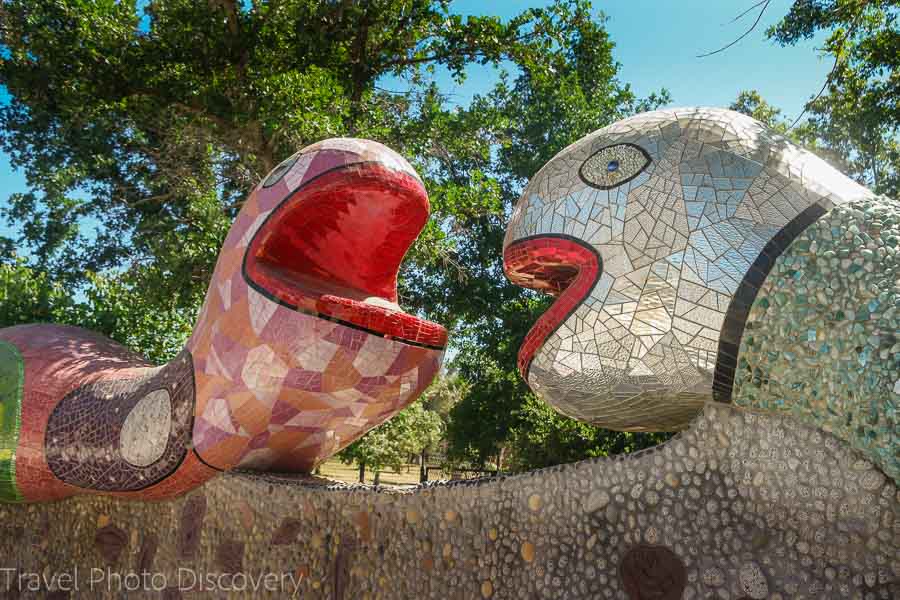 The maze and interior court
To get through the inner courtyard, you have to walk around a mosaic black and white maze which is easy and then you enter the colorful center with all the imaginary creations standing regally around Queen Califia's circle – it's filled with giant serpents, eagles, a collection of fantasy animals along with mothers and children playing all around the park. It's so much fun to check out all the beautiful sculpture, I love the vibrant combination of glass, tiles and other materials to create the beautiful textures and graphic design to all these wonderful creatures and imaginary characters.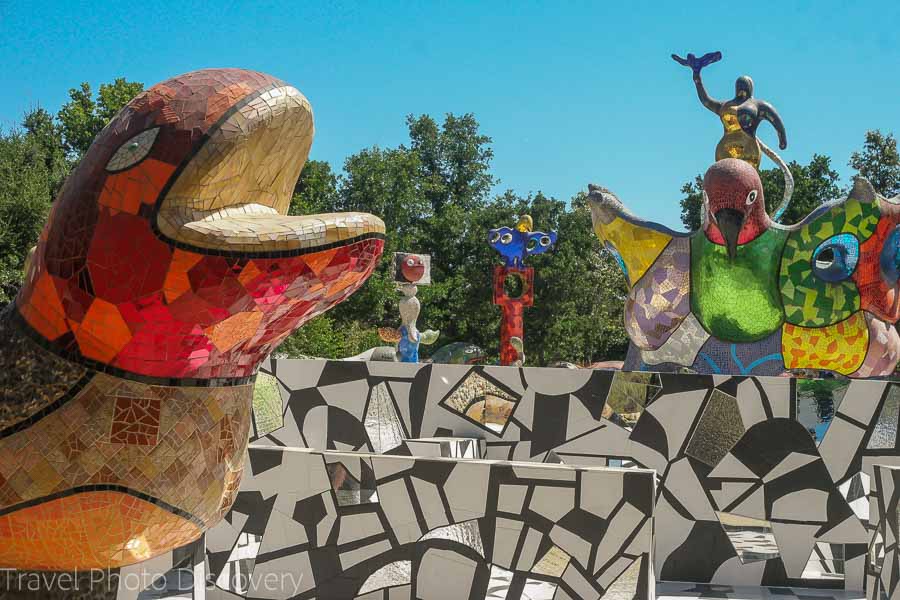 Totem poles at Queen Califia's garden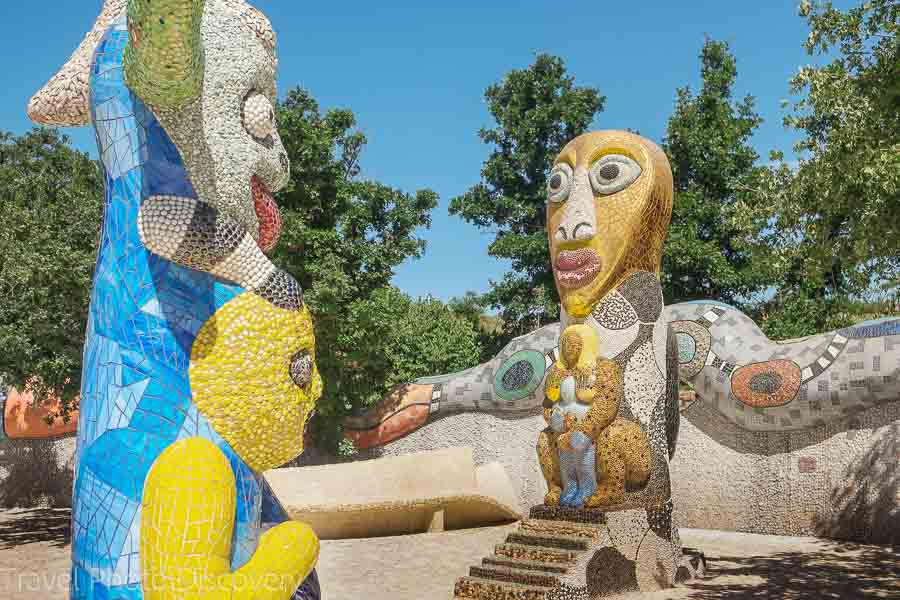 Large totem designs with animal shapes, humans and insects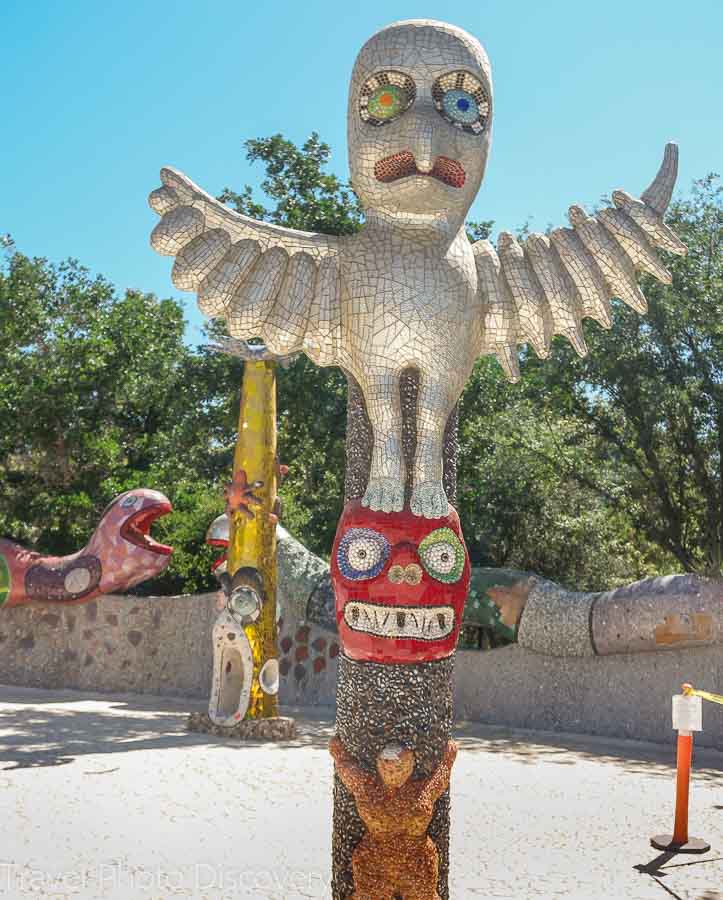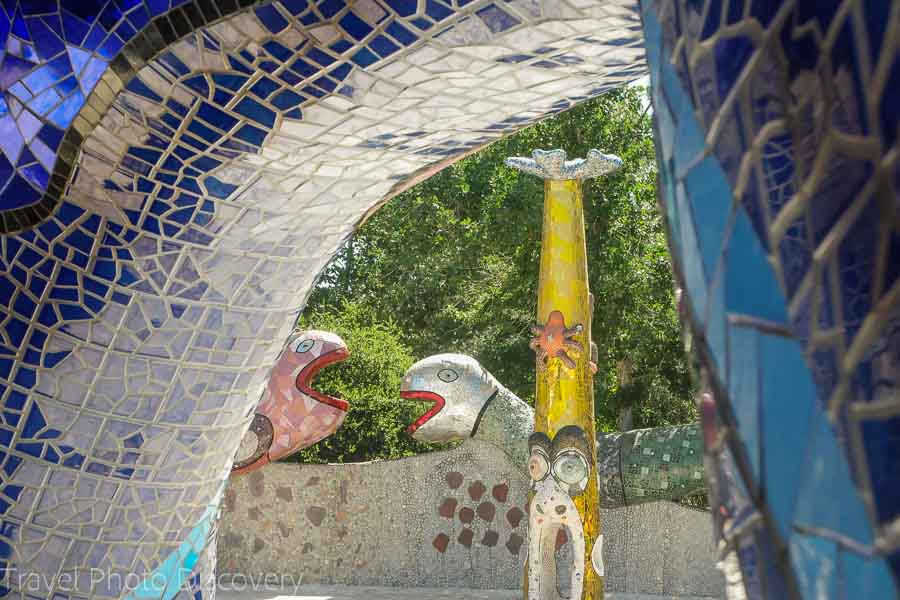 Jumping for joy in the inner circle
This was really a fun discovery tour of Queen Califia's Magical Circle in Escondido – what an amazing display of creativity and fantasy combined.  I hope you enjoyed the visit to Kit Carson park in Escondido – if you are interested in visiting some more fun attractions and things to do check out my post of a weekend getaway to Escondido which I will be posting next week.
Meanwhile, check out the website for the park here for when the park is open for visitors which is limited to weekends and certain days of the week.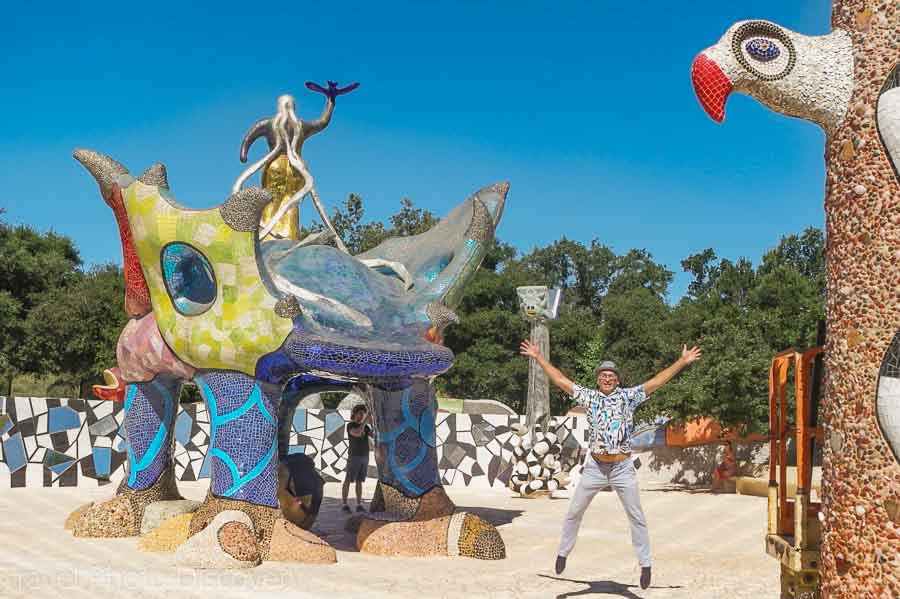 Please pin this!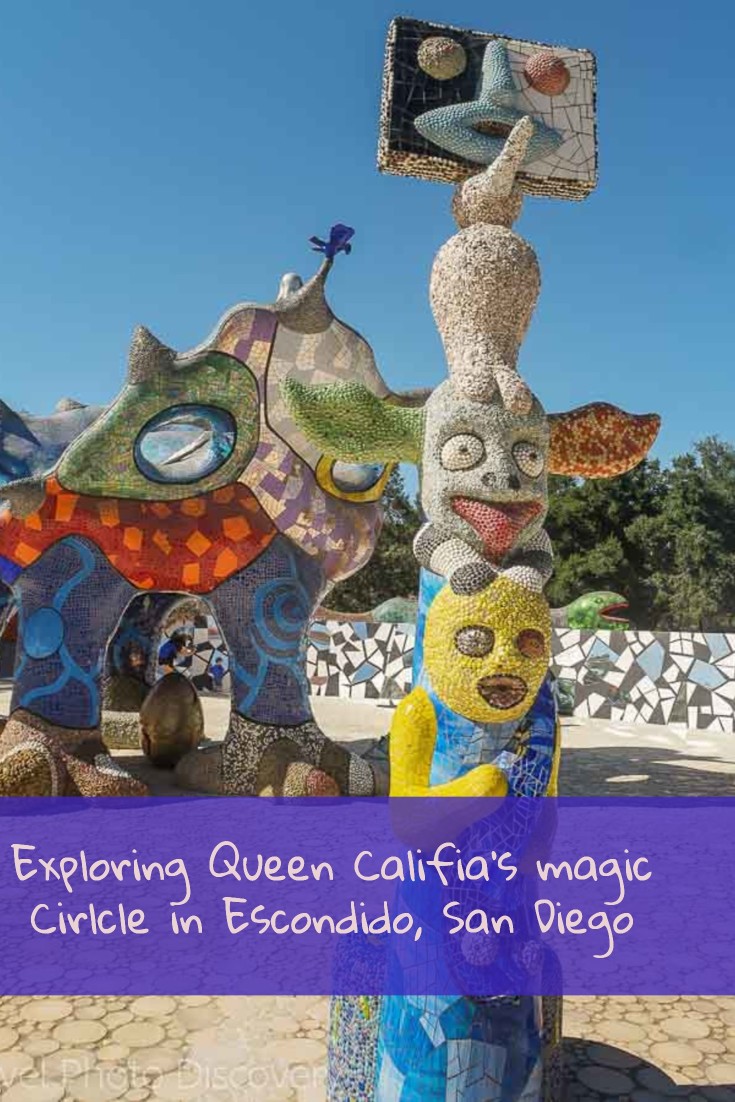 For more posts about places to visit nearby, check the following:
Visiting San Juan Capistrano Mission
Exploring Balboa Park in San Diego
Top 40 things to do in San Diego
Thanks for visiting today and checking out this post on the Travel Photo postcard – Queen Califia's magical circle, if you enjoyed the images and post, could you please share it with any of the social media buttons located around the post.
If you like what you see, come and check out my other social media channels for more updates, including Instagram, Pinterest and Twitter