7 day Bali Itinerary – Relaxation, Culture and Scenery

This 7 day Bali Itinerary takes in the highlights of Bali, a beautiful tropical island in Indonesia. Known as the "island of the Gods", Bali is a popular holiday destination that offers warm weather, beautiful beaches, delicious food and friendly people. If you want to relax, see the sights and get a taste of the fascinating local culture, then this Bali itinerary is for you.

With a week in Bali, you can enjoy relaxing and partying at the beach in Seminyak, and discover the lovely temples, galleries and rice fields of Ubud. Then escape to the mountains of Central Bali away from the hustle and bustle of the busier parts of the island. In Munduk and Central Bali, there are idyllic waterfalls, picturesque views and UNESCO World Heritage Rice Terraces and Temples.

I've travelled extensively in Indonesia and, in this itinerary for a week in Bali, I've included a variety of activities that you can tailor to suit your interests. Pick and choose from the suggestions below to make your 7 days in Bali full of fun and adventure or as slow-paced and relaxing as you like.

Whether you're travelling solo in Bali or with friends and family, you're sure to enjoy this 7 day Bali itinerary.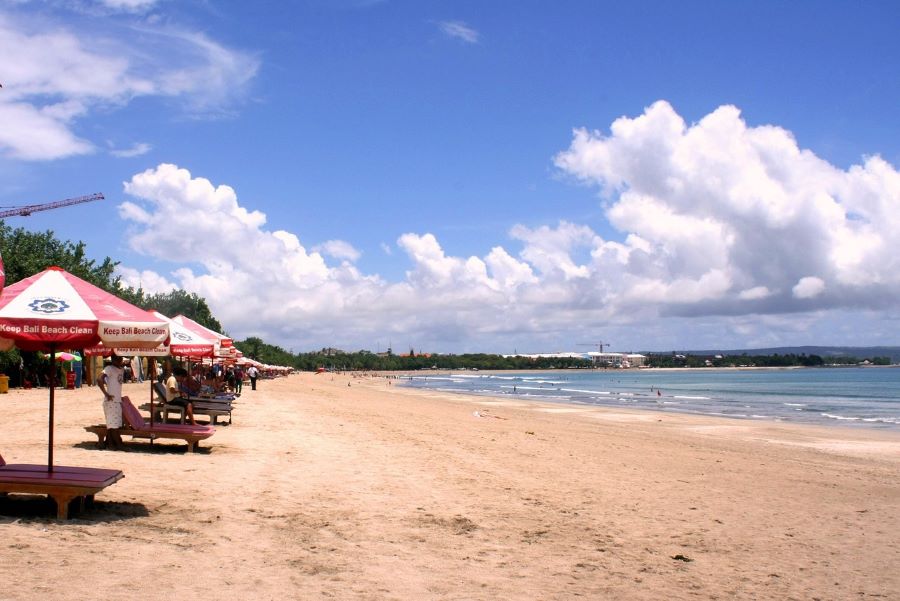 How to Get Around for a Week in Bali

Bali is a small island and it's easy to get around if you're following this 7 day itinerary in Bali. Taxis, hire cars and motorbikes are inexpensive and will take you wherever you want to go. I used the Grab and Gojek apps whenever I needed a ride and found the service safe and reliable.

I rode around on the back of a Gojek motorbike most of the time and took the Parama Tour shuttle bus between the main tourist destinations. There are local buses if you're on a budget, but they tend to be slow and with only a week in Bali you'll want to maximise your time.

Bali Temple Dress

Visiting the Hindu temples in Bali is an interesting way to get a glimpse into the local culture. But it's important to dress respectfully and modestly with knees and shoulders covered. To enter a Balinese temple, you must wear a traditional sarong and sash, and these are usually provided when you buy your entrance ticket.

7 Day Bali Itinerary
Day 1 & 2 – Seminyak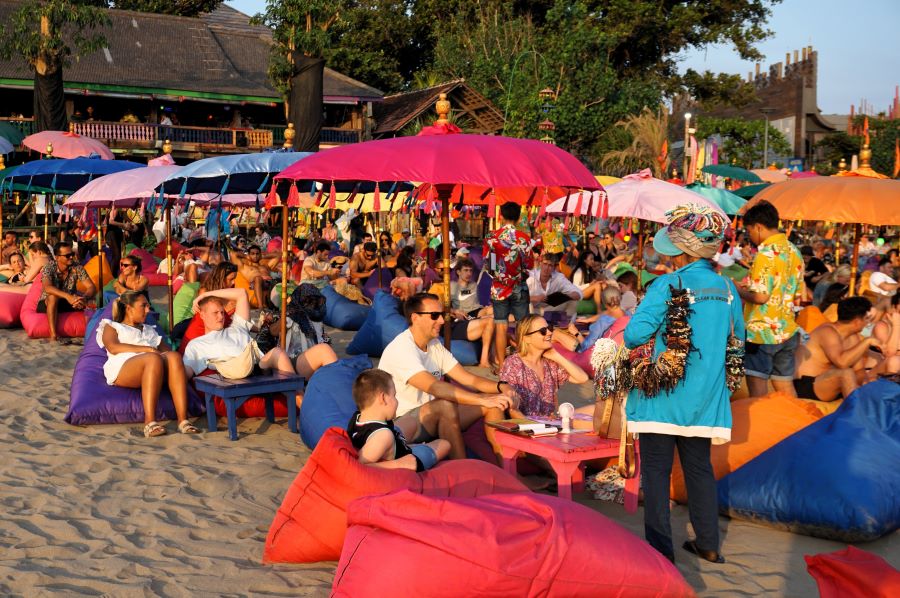 This 7 day Bali itinerary begins with a beach holiday in Seminyak. One of Bali's most popular west coast beach destinations, Seminyak attracts an upmarket crowd who enjoy swimming, surfing, shopping and relaxing. There are plenty of restaurants and trendy cafes to choose from and a selection of Beach Clubs where you can eat, drink and relax in comfort.

Seminyak is quite spread out and includes several kilometres of sand and surf at Double Six Beach, Petitenget Beach and Seminyak Beach. Here are some suggestions for things to do in Seminyak.

Enjoy Brunch at a hip café in Seminyak – Doppio Café Pink is a cute little café with a cozy friendly atmosphere. Or head to the popular Sisterfields Café with a strategic location opposite Seminyak Village Square. After breakfast pop across to the square for some upmarket shopping or browsing.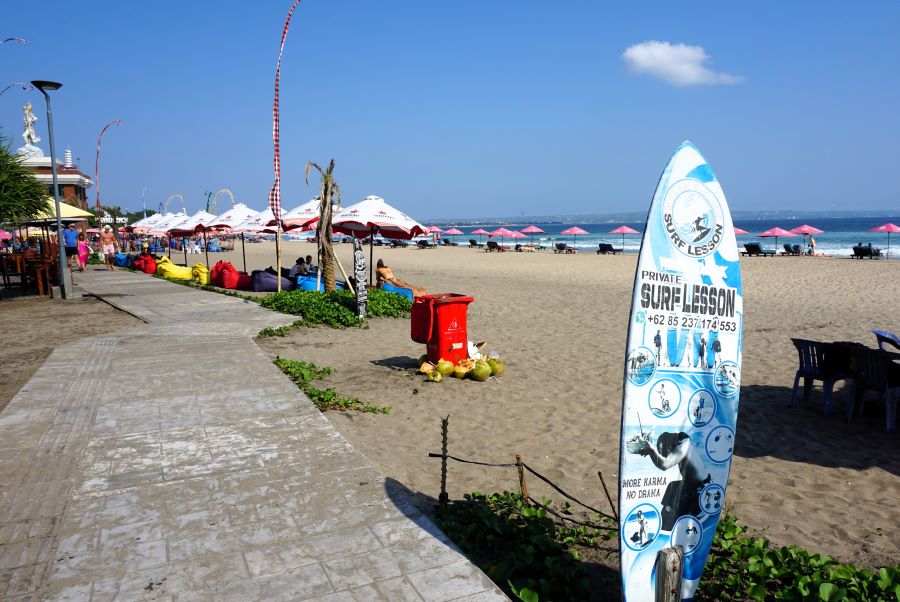 Head to the beach – Rent a sun lounge and beach umbrella at Double Six Beach. Take a swim in the surf or simply relax in the sun.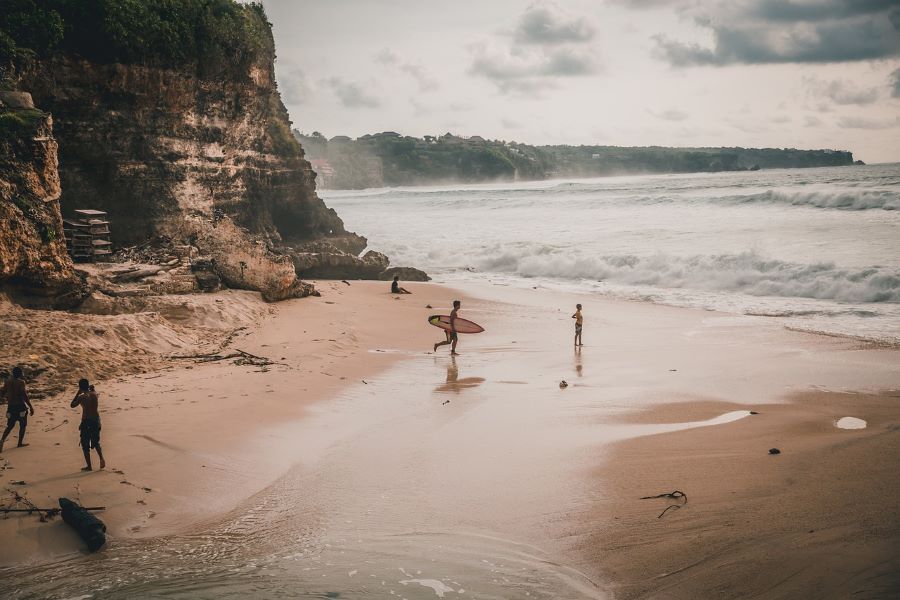 Take a surfing lesson

Browse the markets & designer boutiques on Double Six Beach Road and buy souvenirs, clothing, fake designer bags or a silk sarong.

Enjoy the Cafes & restaurants on Jalan Raya Seminyak

Visit Petitenget Temple in the late afternoon and watch the Balinese worshippers praying and enjoying time on the beach with their families.

Walk along the beach from Petitenget to Seminyak Beach and enjoy the busy, happy beach holiday vibe.
Stop for a sundowner at Ku de Ta Beach Club or continue to colourful La Plancha and relax on a beanbag and enjoy a glorious Bali beach sunset with dinner and a cocktail. I can recommend La Plancha's "White Whisper" cocktail with white chocolate and lychee. I loved the colourful décor, the friendly staff, and the vibrant atmosphere at La Plancha.
Visit Tana Lot Temple or Uluwatu Temple. These delightful Balinese shrines have a stunning coastal location and are well worth seeing. Both temples are over an hour's drive from Seminyak (in opposite directions) and you'll need to take a taxi car or motorbike to get there.

Where to stay in Seminyak

Lower Mid-Range: Vansari Guesthouse offers basic rooms with an in-room safe, and a private balcony overlooking the pool and a tropical garden full of greenery and azaleas.

Upper Mid-Range: Disini Villas offers a quiet place to relax in a Balinese setting close to Seminyak Square for shopping cafes, restaurants and bars.

Days 3 & 4 – Ubud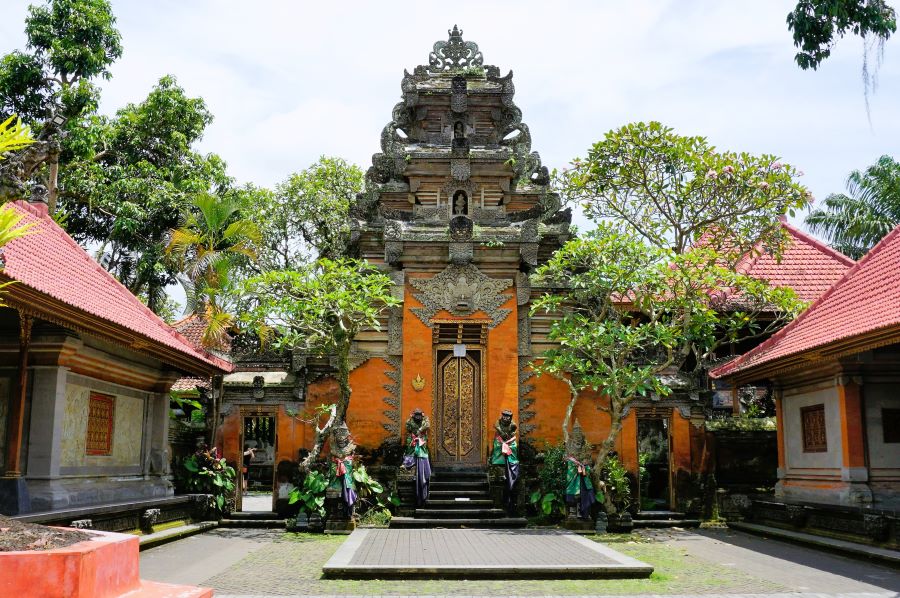 On day 3 of this 7 day Bali itinerary, head inland to Ubud, the cultural heart of Bali. In Ubud you'll find a Royal Palace, ancient water temples, a monkey forest, green rice terraces and sparkling waterfalls.

Ubud is around 30 kilometres from Seminyak and it takes an hour or two to get there by taxi. Expect heavy traffic on the way and allow plenty of time for the trip.

Ubud offers a very different experience to Seminyak and there many attractions to enjoy. Here are some suggestions for the best things to do in Ubud or this 4 day ubud itinerary.

Visit the Ubud Royal Palace and enjoy the stately architecture and the decorative Balinese stone carvings.

Visit the Sarasvati Temple, another must-see attraction in Ubud. The grand temple entrance has a decorative Lily Pond that's very photogenic and it's only a short walk from the palace.

Return to the Sarasvati Temple in the evening to watch a traditional dance and music performance, a cultural highlight of Bali.

Don't miss the popular Ubud Monkey Forest. There are over 700 mischievous long-tailed macaques in the forest, and they are usually looking for food. The monkeys can be a bit aggressive and are known to steal bags hats, sunglasses, jewellery and any food you may have but there are rangers in the forest taking care of the tourists and the macaques. Have your photo taken with a monkey on your lap (or your head) for an extra fee.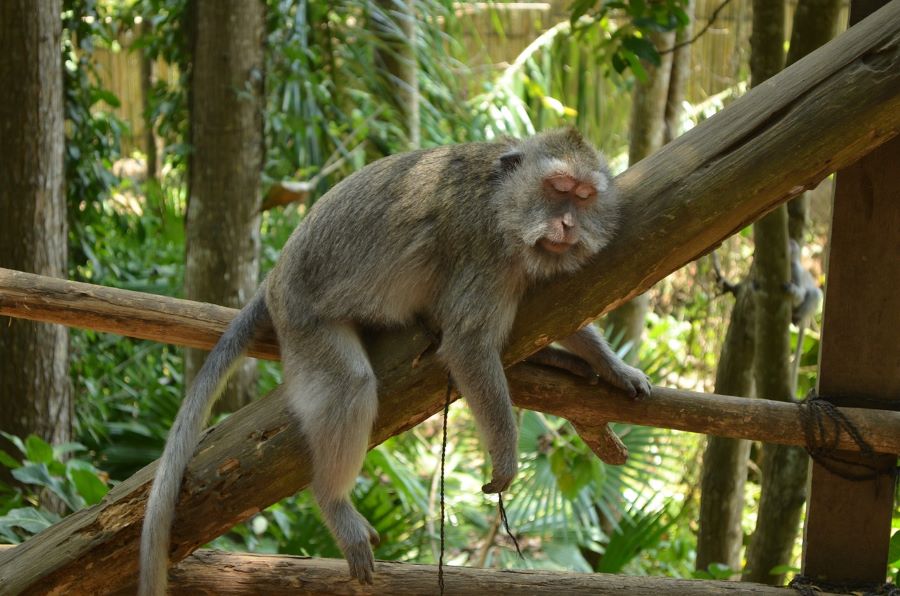 Relax with a yoga class at the Yoga Barn or enrol in a yoga teacher training course or a retreat. Ubud is a centre for yoga and wellness in Bali.

Enjoy a delicious brunch at an Ubud Café. My favourites are The Lazy Cats Café (with the most comfortable seating ever), and Soulbites, just around the corner from the Yoga Barn. The waffles with tropical fruit are a work of art at Soulbites and the Atman Café has an enticing menu and is a good choice for a meal in Ubud.

Spend a few hours relaxing with a luxurious Balinese massage and spa treatment.

Shop for souvenirs at the Ubud Art Market and enjoy browsing the boutiques on the main street, Jalan Raya Ubud.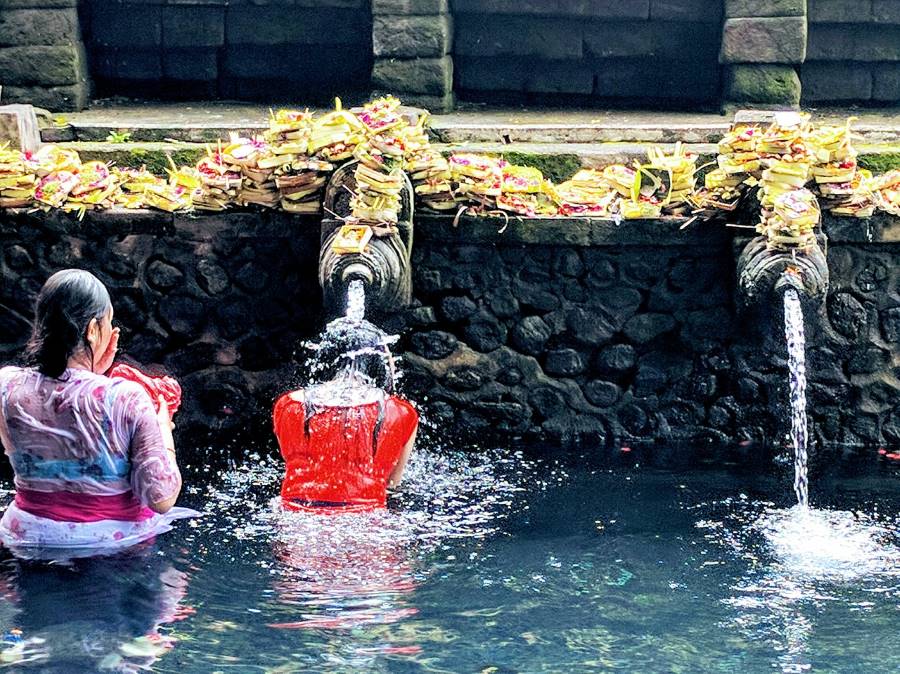 Visit the Tirta Empul Temple and watch a cleansing ritual in holy spring water, a fascinating glimpse into Balinese culture and the Hindu religion. Bali's water temples are UNESCO World Heritage-listed and it's worth stopping off at the peaceful Sebatu Water Temple nearby.
After visiting the temples, return to Ubud via the Tegallalang Rice Terraces. Wander through the green fields at Ceking and have your photo taken on the famous Bali Swing.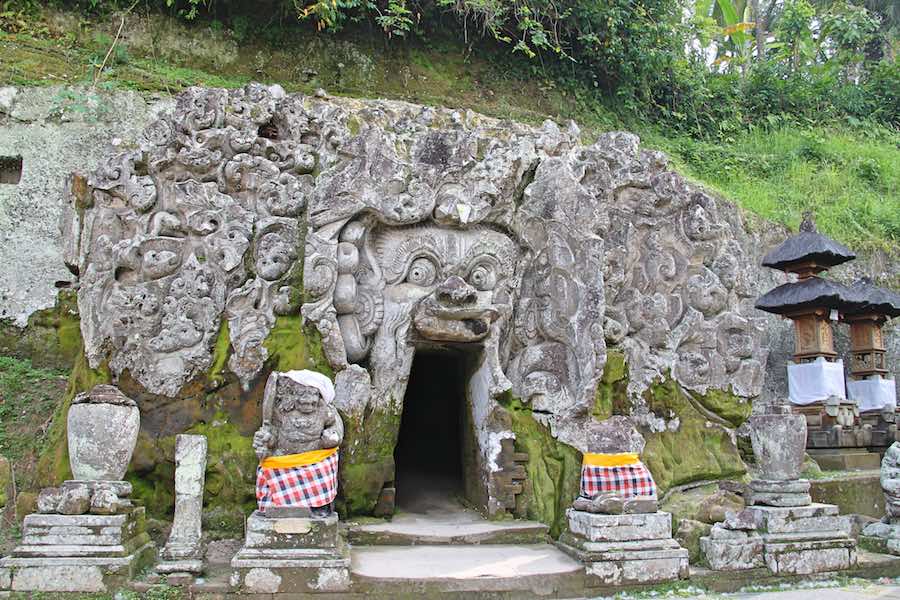 Visit the impressive Goa Gajah Elephant Cave Temple, located in a village just a few kilometres outside Ubud.
Ubud is known for its impressive waterfalls and the Tibumana Waterfall is around half an hour from Ubud. There's a large plunge pool and a beach at the base of the falls so take your swimmers. And if you have time call in at Kanto Lampo another lovely waterfall near Ubud.

One of the most popular day trips from Ubud is the early morning hike to the top of Mount Batur, an active volcano. At sunrise, there are incredible views of the mountain and crater lake.

Where to Stay in Ubud

Lower Mid-Range: Yarama Cottages Located next to the Yoga Barn, this guesthouse is perfect for yoga classes and is just a short walk from the Monkey Forest with a good selection of Cafes and restaurants nearby. The rooms are relatively basic but they are clean and have everything you need for a comfortable stay for a few nights or a week in Bali.

Upper Mid-Range: Samas Cottages has a more upmarket location near the Royal Palace with shops cafes and restaurants close by. The bungalows at Sama's are spacious and comfortable with outdoor seating, a luscious garden with a lovely pool. I enjoyed staying here.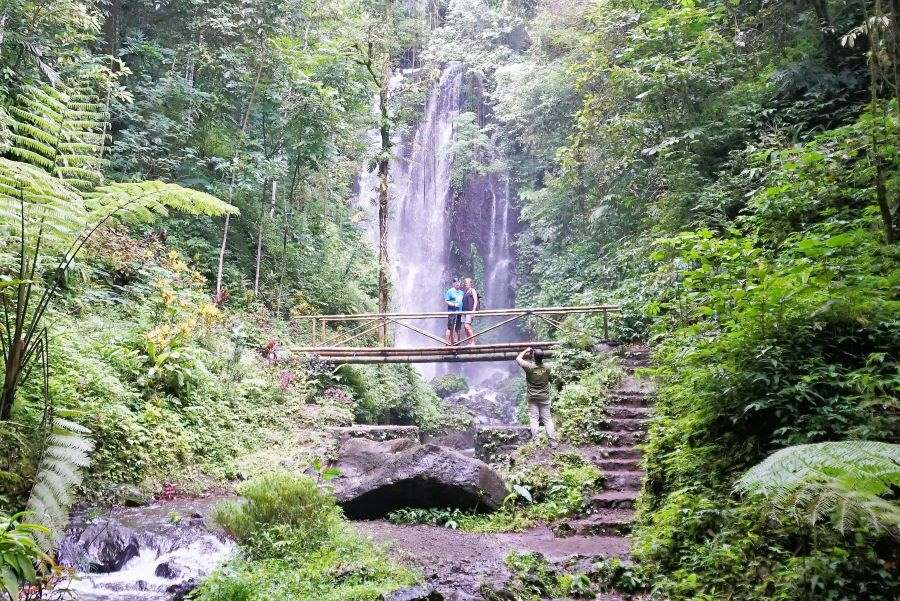 Day 5 – Munduk Waterfalls

Spend days 5 and 6 of a week in Bali in the mountains exploring Munduk, discovering sparkling waterfalls and stunning mountain views. Take the early morning shuttle bus to Munduk or hire a taxi and arrive late morning. The trip will take at least 2 hours and you can expect traffic and delays along the way.

Spend the afternoon in paradise at Banyuwana Amertha and BanyuMala Twin Falls. Swim in the plunge pools at the base of the waterfalls and enjoy relaxing in the gorgeous tropical garden beside the falls.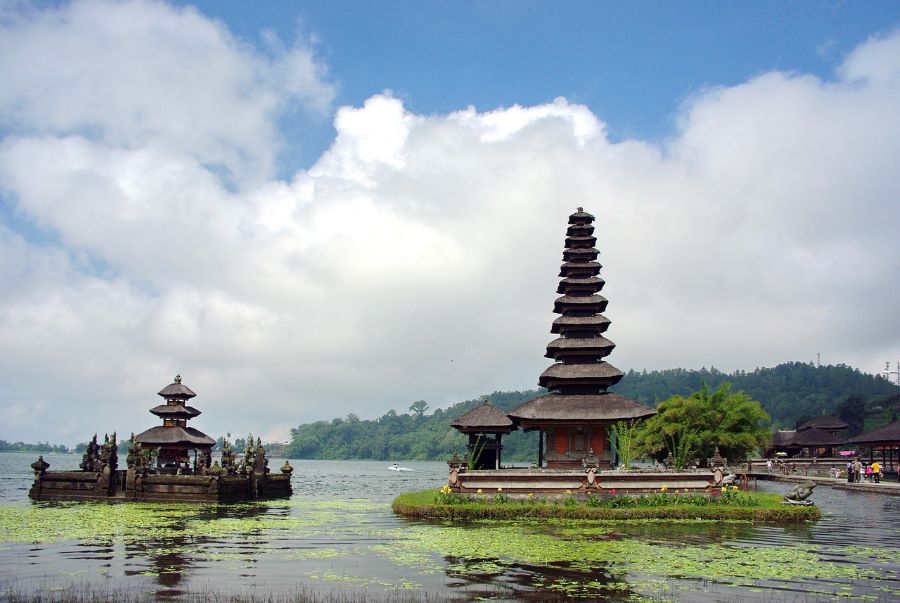 On the way there, stop off to admire the view of the Twin Lakes, Danau Buyan and Danau Tamblingan. The sweeping mountain and lake views and idyllic waterfalls of Munduk are a highlight of this 7 day Bali itinerary.

Day 6 – Highlights of Central Bali Day Trip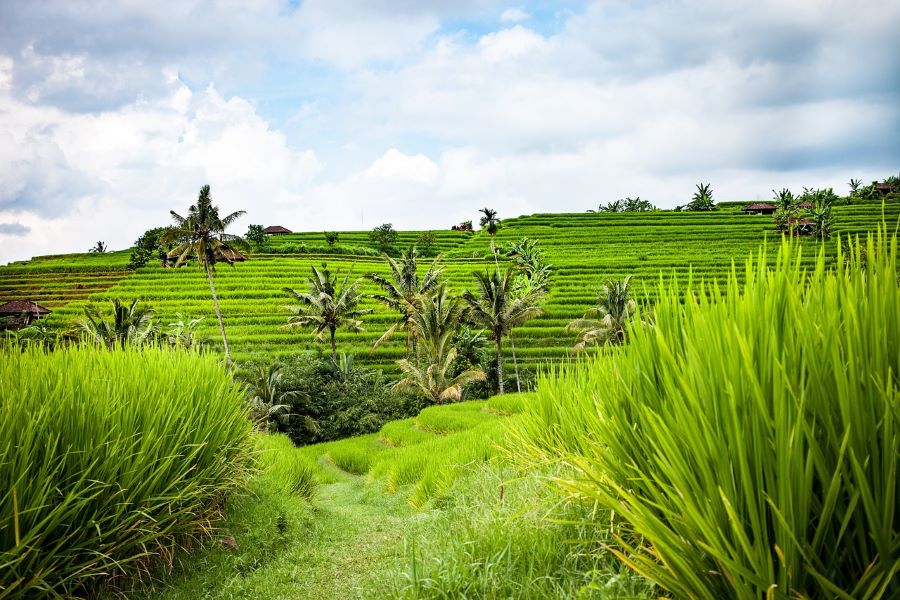 On day 6 of this 7 day Bali itinerary take a private tour and visit some of Bali's UNESCO World Heritage sites. Enjoy the Ulun Danu Beratan Water Temple, one of Bali's most beautiful religious shrines in a stunning location beside Lake Beratan and wander through the Jatiluwih Rice Terraces, enjoying the lush green fields and peaceful rural surroundings.

If time permits, call in at the nearby Pura Lehur Batu Karu Mountain Temple and soak in the cool misty, spiritual atmosphere.

Day 7 Munduk to Ubud

On day 7 of a week in Bali, spend a few hours exploring Munduk Village if you have time. Hike through a coffee plantation to three lovely cascades, Melanting Waterfall, Lebuhan Village Waterfall and Red Coral Waterfall.
Return to Ubud on the shuttle bus or hire a private car to take you to the airport or your next destination.

Where to stay in Munduk

Mid-Range: Made Oka Homestay & Warung offers comfortable rooms with a balcony and stunning views across the valley. This friendly homestay has an onsite restaurant and bar that serves delicious meals so there's no need to go anywhere else. I enjoyed the superb outlook and loved staying here.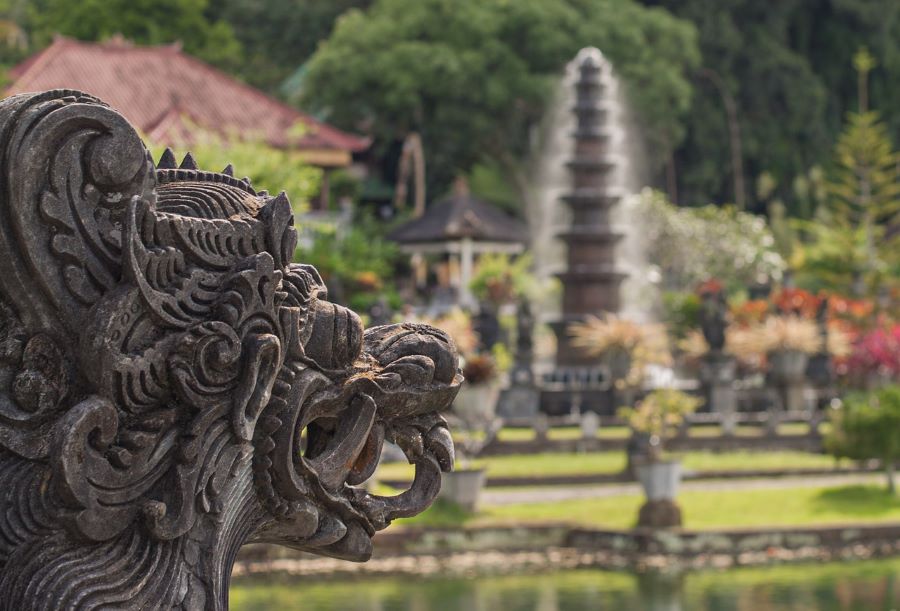 When to spend a week in Bali

Bali is a year-round destination, and you can visit at any time of the year, but some months are better than others for a Bali vacation.

The best time to visit Bali is between April and October with July and August the most popular months. The weather in Bali in July and August tends to be dry, warm and sunny and it's the perfect time for a beach holiday.

It's also the busiest time of the year and the beaches and attractions can be crowded. It's best to book accommodation in advance and it's also the most expensive time to go.

Bali's wet season is from November to March and there's more rain during these months. But the rain tends to come in late afternoon storms and there's often plenty of sunshine during the rainy season.

It's not an ideal time for a beach holiday in Bali but it is the cheapest time to visit. Airfares and accommodation are less expensive in the low season and it's a good time for budget travelers to go.

The months of May and June are the best time to spend a week in Bali. During the shoulder season, there's less rain and fewer tourists. Prices are reasonable and there's plenty of choice for accommodation and tours.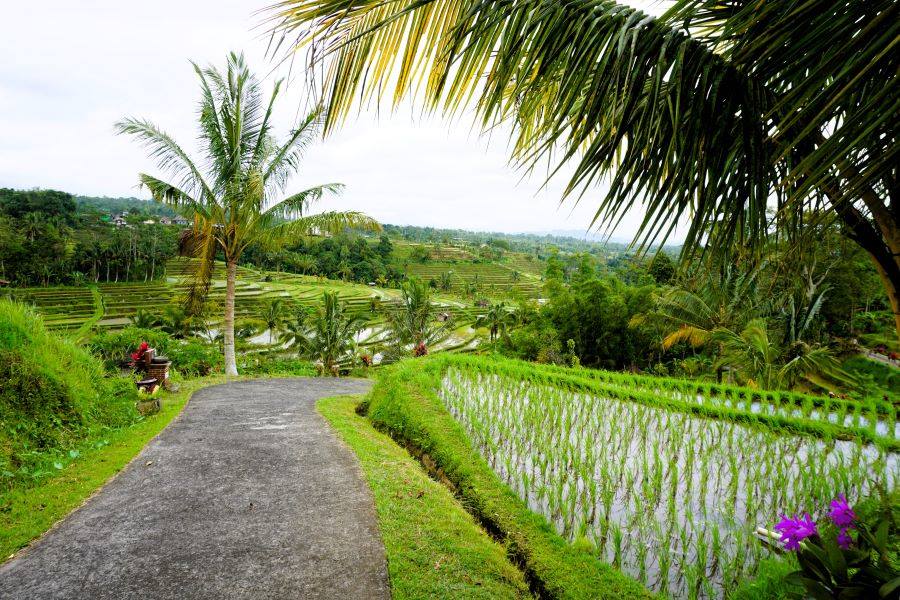 Final Thoughts – 7 Day Bali Itinerary

In this 7 day itinerary in Bali, you'll see the highlights of Bali, from busy Seminyak Beach to the cultural heart of the island in Ubud. But it's in the mountains of Munduk that you'll discover why Bali is known as the island of the Gods. The idyllic waterfalls of Munduk are surrounded by lush green foliage and picturesque mountain scenery.

With 7 days in Bali, you'll only have time to scratch the surface, but you will get a taste of Balinese culture and enjoy some of the main attractions on this popular tropical island.
Check out these other posts on visiting Bali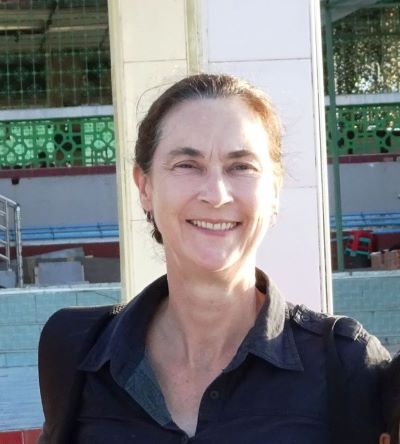 This article was written by Linda from Muy Linda Travels

Linda is a travel blogger and teacher from Australia. She loves to travel solo and over the years she's visited around 50 countries on 5 different continents. Her recent trips include volunteer teaching in an orphanage in Uganda, swimming with sea turtles on the stunning islands of the Great Barrier Reef and a jaunt to Java and Bali climbing volcanos, visiting ancient sacred places and zipping around on the back of a motorbike.
Conclusion on a 7 day itinerary to Bali
Thanks for checking out this post on a 7 day itinerary with Travel Photo Discovery
If you like what you see, please share with with any of the social media channels around the post and check out my other social media channels for more updates, including Instagram, Pinterest and Twitter
Disclosure – There are affiliates links on this posts which provide a small commission to support this site at no extra cost to you. Thank you for reading, and happy travels