Ubud Day trips: discover these gorgeous landscapes and historic places on an easy day trip from Ubud
Nestled amongst verdant rice paddies and carved into the lush jungle hillsides, Ubud is considered Bali's cultural heart. This delightful town oozes charm and provides easy access to many of Bali's top attractions. Although spending lazy days wandering Ubud's art galleries, temples, markets, and cafes is a perfect way to enjoy your time here and experience the top things to do in Ubud, the surrounding region offers so much to see and do. With awe-inspiring temples, active volcanoes, hidden waterfalls, and picture-perfect rice terraces, you'll want to get out and explore! Luckily, Ubud is ideally located to use as a base for day trips across Bali. No matter your interests or budget, you're sure to find a tour that excites you. To help you make the most of your time, here are the top 9-day tours from Ubud.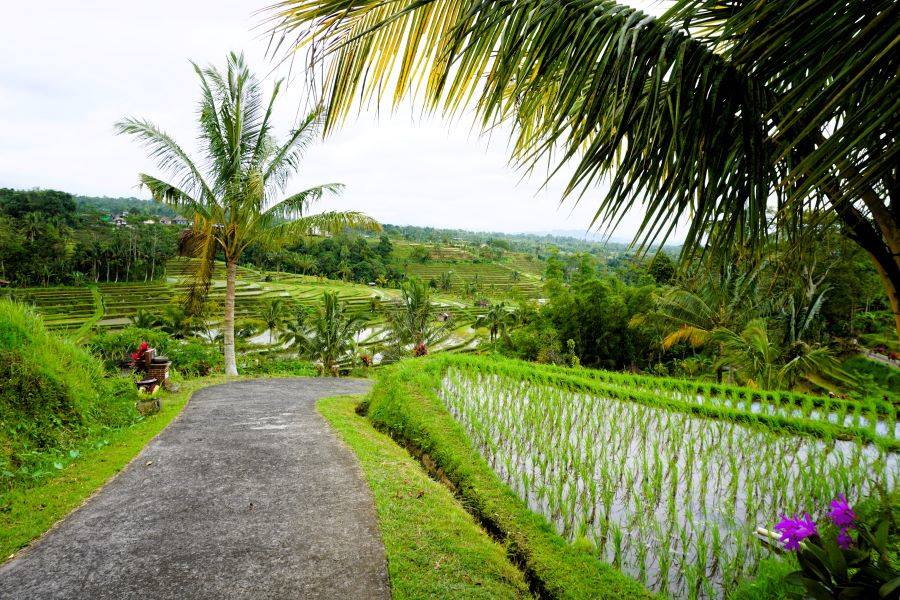 Day Tours from Ubud: Top 9 Excursions to Discover Bali's Cultural Heart
1. Take an Art and Handicraft Tour
As the cultural capital of Bali, Ubud is famed for its thriving art scene. You can't visit without experiencing the town's galleries and workshops.
Joining an art and handicraft tour allows you to fully immerse yourself in Ubud's creative community. Learn about Balinese art styles and symbolism as you peruse galleries filled with colorful paintings. Watch skilled artisans demonstrating their crafts, like woodcarving, ceramics, and batik fabric dyeing.
Tours often include stops at the nearby villages of Celuk, Mas, and Batuan – each famed for their specialized crafts. Celuk is the gold and silversmith village, Mas focuses on woodcarving, and Batuan is home to talented traditional painters.
Along with insight into the cultural significance behind each art form, these tours provide a fascinating look into everyday life in Ubud's neighboring villages. They run daily and cost around 300,000 IDR for a half-day.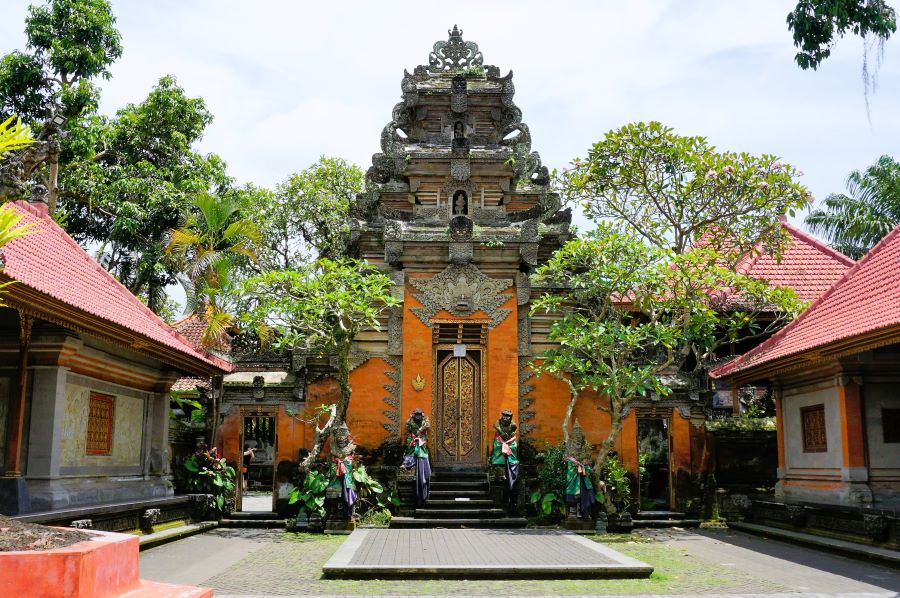 2. Marvel at the Royal Temples
No trip to Ubud is complete without visiting at least one of Bali's royal water palaces. These elaborate temples, known as puras, are adorned with spouts carved to look like mystical creatures, stone carvings, and lush gardens.
Two of the most impressive are Pura Tirta Empul and Pura Ulun Danu Bratan. Pura Tirta Empul is famed for its holy spring water, which Balinese Hindus flock to for ritual purification. Set beautifully amongst manicured gardens, the temple emanates a calming energy.
Alternatively, Pura Ulun Danu Bratan stuns visitors with its location on the edge of Lake Bratan. The misty mountain setting adds an air of tranquility and mysticism to the multi-tiered meru towers.
Full-day tours from Ubud to Pura Tirta Empul and Pura Ulun Danu Bratan cost around 500,000 IDR per person. Both temples charge a small entry fee. Visiting these sacred sites offers insight into the spiritual traditions of Bali.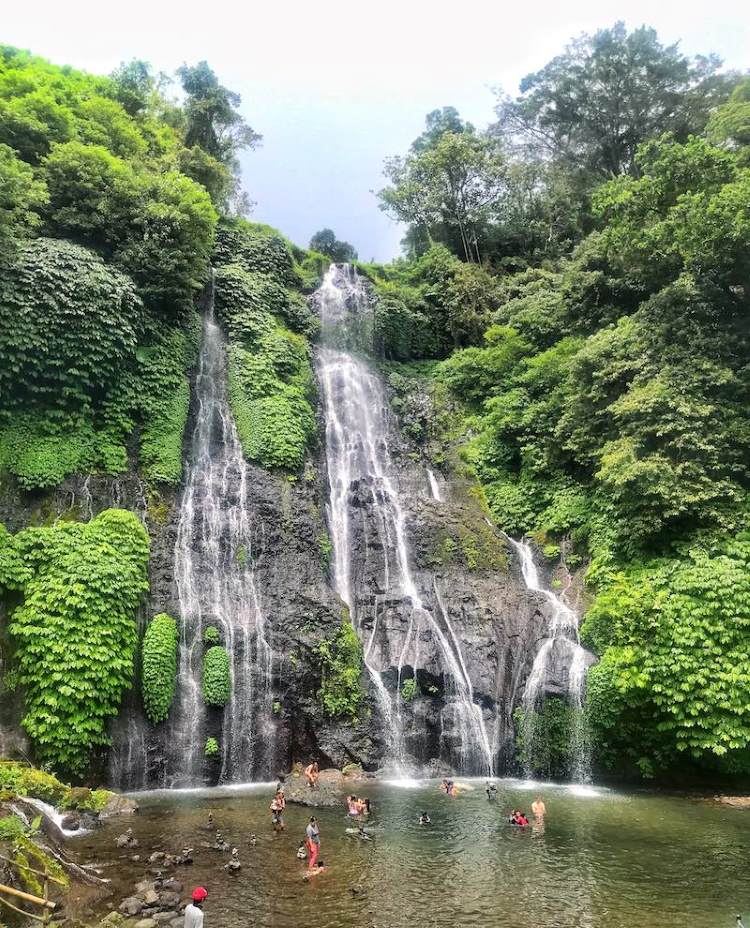 3. Hike Through Lush Jungle to Hidden Waterfalls
Bali boasts breathtaking scenery, from pristine beaches to towering volcanoes. One particularly magical natural feature is the hidden waterfalls tucked away in the jungle interior.
Several impressive cascades can be reached on day hikes from Ubud, taking you deep into vibrant green rainforest. For waterfall chasers, the top two picks are Tibumana and Tegenungan.
The hike to Tibumana Waterfall follows an enchanting path through the jungle, across bamboo bridges, and past rice terraces. At the base of the 120-meter falls, natural pools are perfect for a refreshing swim.
Meanwhile, Tegenungan Waterfall plunges into an idyllic pool surrounded by lush vegetation. The trailhead is just a 15-minute drive from central Ubud, making it one of the closest falls.
Expect to pay around 350,000 IDR for guided hikes to Tibumana and Tegenungan. Both can be visited in half-day tours and include stops at temples and viewpoints along the way.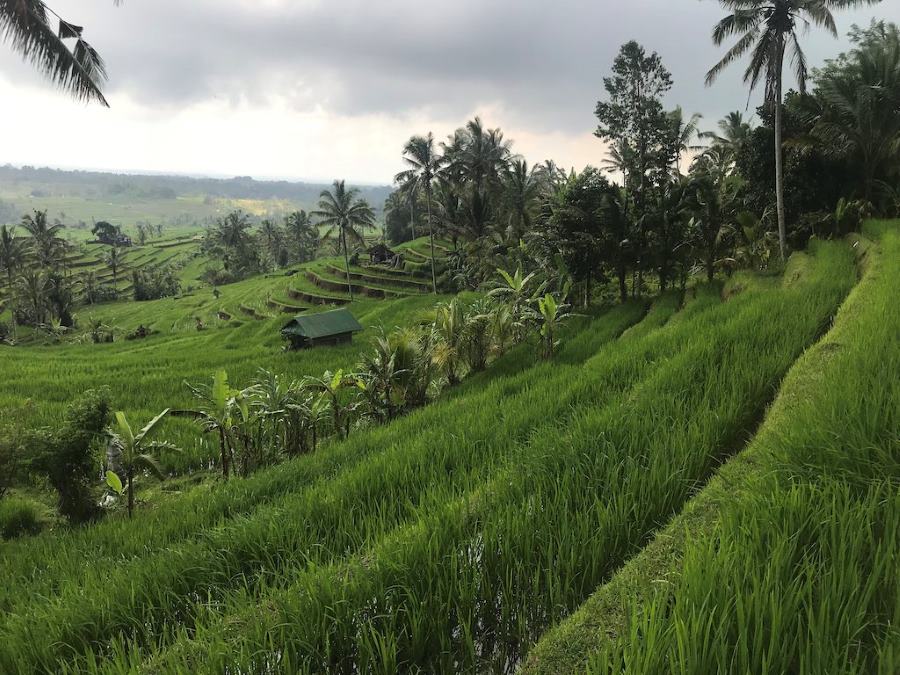 4. Bike Through Scenic Rice Terraces
Crisscrossed by walking paths and country roads, the Ubud region is ideal for scenic bike tours. Riding a bike allows you to cover more ground than on foot to fully appreciate the lush landscapes.
Cycling through emerald green rice terraces, past rural villages, and temples nestled in jungle greenery makes for an unforgettable experience. You can stop whenever you please to snap photos or simply soak up the sweeping vistas.One classic route is through Tegalalang Rice Terrace, considered Bali's most photogenic paddy fields. The layered green terraces form a stunning vista. For a longer ride, enjoy backroads from Ubud to Petulu and Pejeng villages with stops at secluded temples.
Bike rental prices in Ubud start around 50,000 IDR per day. For a guided tour with hotel pickup, expect to pay around 350,000 IDR. Both options allow you to venture off the beaten path for a unique perspective of life in rural Bali.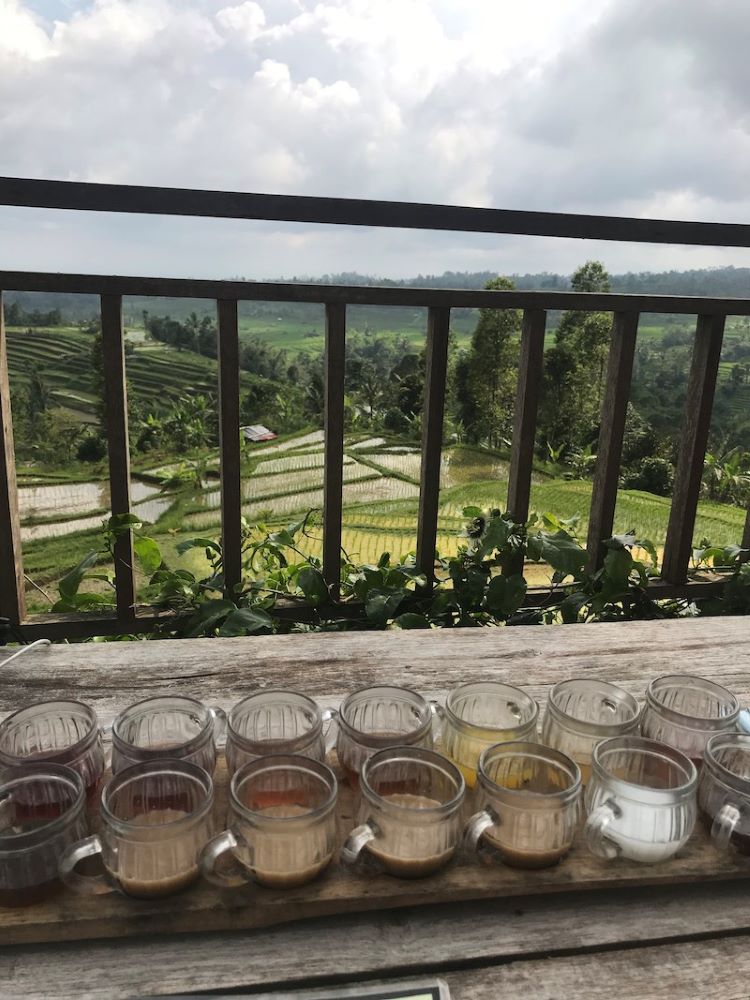 5. Learn Permaculture and Sustainable Farming
For those interested in green living, Ubud has several permaculture and organic farm centers that open their doors to visitors. It's a fantastic opportunity to learn first-hand about sustainable agriculture and living in harmony with nature.
At the Sungai Ayung Permaculture Center, you can tour the lush garden filled with tropical fruits and spices while learning permaculture principles. Other centers, like Bali Eco Stay, offer hands-on workshops in natural dye-making, herbal medicine, basket weaving, and more.
Many farms also grow their own coffee, cacao, and produce while implementing techniques like composting and water conservation. Plus, most allow you to enjoy farm-to-table meals sourced directly from their gardens.Tours generally last 2-3 hours and cost around 150,000 to 300,000 IDR per person. It's an interactive, fun way to discover sustainable Balinese farming.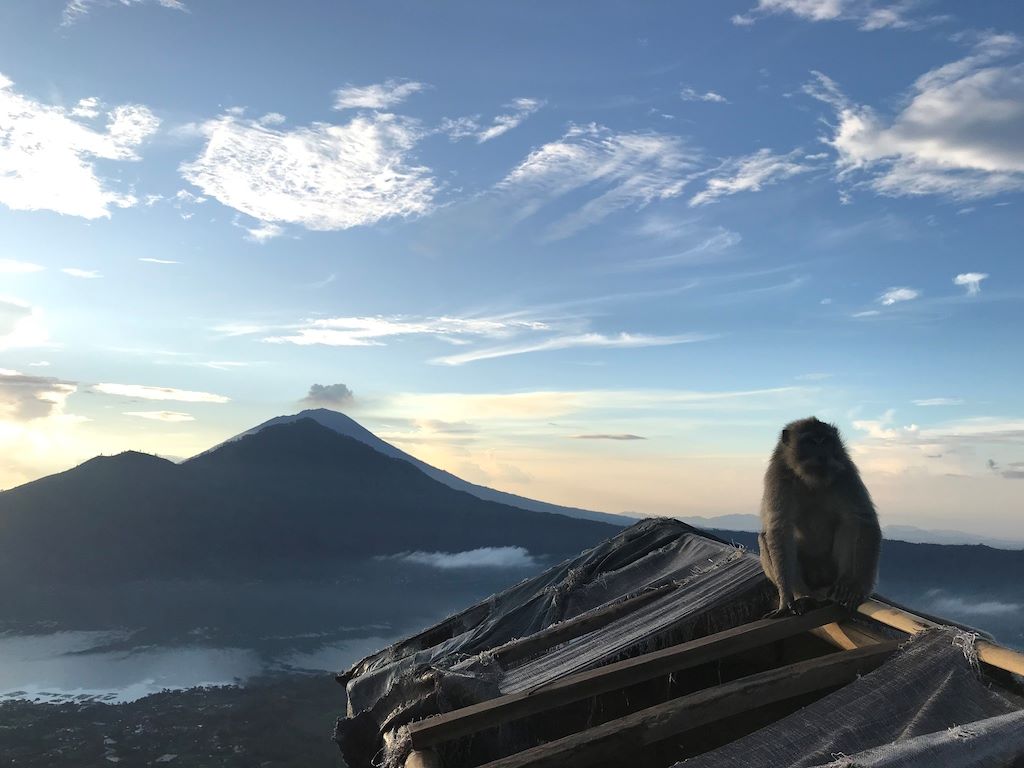 6. Trek to Mount Batur Volcano
For adventure seekers, summiting Mount Batur before sunrise is an absolute must-do day trip from Ubud. The trek rewards you with phenomenal views of Mount Agung and Lake Batur from the crest of this still-active volcano.Most tours begin around 2 am, driving from Ubud to Toya Bungkah village at the base of Mount Batur. From there, expert guides lead the way up the rocky volcanic slopes using flashlights. You'll hike for about 2 hours in the dark.Time your arrival at the crater's rim perfectly to watch the sky illuminate in a fiery glow of pinks and oranges as the sun peeks above the horizon. It's an unbeatable Instagram-worthy panorama.
After admiring the epic sunrise views, guides lead you back down the mountain. Tours include hotel pickup and breakfast, usually for around 600,000 to 700,000 IDR per person.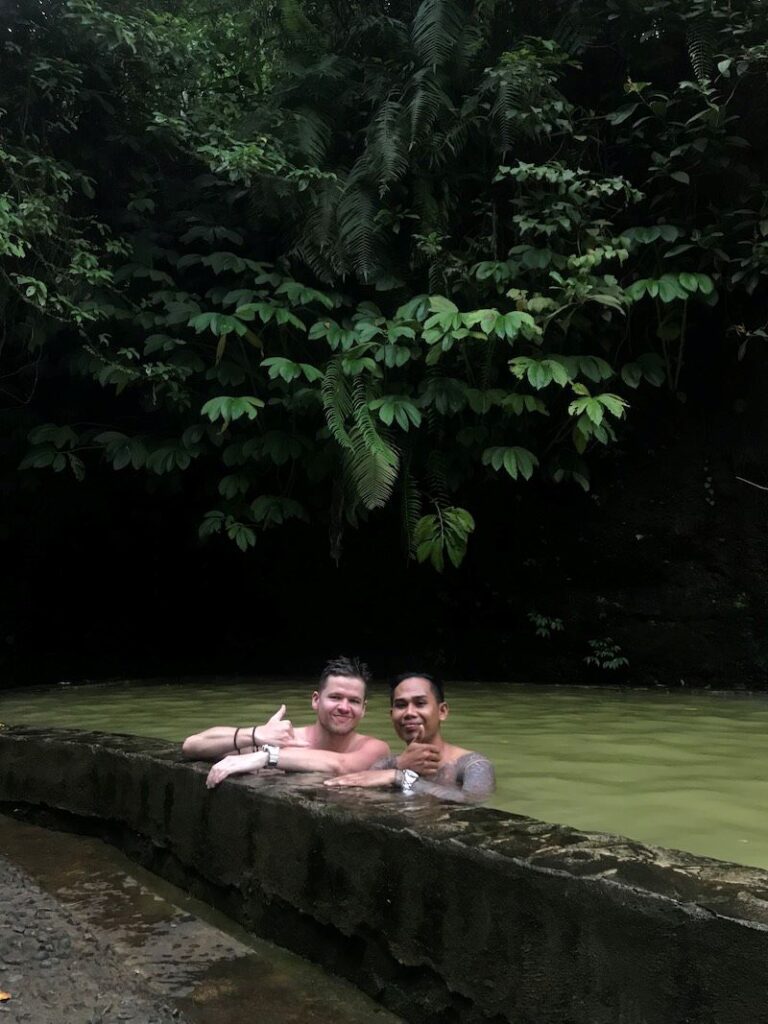 7. Relax at Natural Hot Springs
After an active day exploring Ubud's surroundings, you may wish to unwind at one of Bali's rejuvenating hot springs. The area around Ubud boasts several springs heated naturally by the island's volcanic activity.
The three best sites are Tirta Empul, Toya Bungkah, and Banyuwedang. Tirta Empul is the oldest and most sacred hot spring in Bali, renowned for its healing powers.
Toya Bungkah also channels spring water into a public pool with gorgeous valley views.Due to its central location, Ubud makes for one of the best and most convenient places to stay in Bali, providing easy access to numerous hot springs and waterfalls. At Banyuwedang, you can access hot springs streaming directly from the jungle floor into tiered pools alongside a river.
Soak away your muscle tension while enjoying the beautiful mountainous landscapes. Most springs charge an entrance fee of around 150,000 IDR including locker rental. It's the ultimate way to relax after a busy day of adventures.
Soak away your muscle tension while enjoying the beautiful mountainous landscapes. Most springs charge an entrance fee of around 150,000 IDR including locker rental. It's the ultimate way to relax after a busy day of adventures.
8. Learn Traditional Balinese Dance
Among Ubud's many arts, Balinese dance holds a special place in the town's culture. With its expressive gestures, elaborate costumes, and intricate choreography, Balinese dance captivates all who experience it.
Visitors can not only watch performances at Ubud Palace and temples but also learn the basics themselves. Joining a Balinese dance class provides a fun, interactive way to appreciate this ancient art form.You'll learn about the different styles, symbolism, and spiritual aspects involved in Balinese dance. Teachers walk you through basic stances, gestures, and movements to give you first-hand experience.
Classes are suitable for all ages and fitness levels, even beginners. Rates start around 150,000 IDR for a 1 to 1.5 hour lesson. It's an unforgettable experience and souvenir photo opportunity!
9. Immerse Yourself in Yoga and Spirituality
For the spiritually inclined, Ubud provides the perfect setting to center your mind, body, and soul. The serene town oozes good energy and hosts plentiful yoga studios and meditation centers.Joining a yoga and spiritual tour allows you to experience the most rejuvenating and sacred sites. Many tours begin with yoga to loosen up and ground yourself before visiting Ubud's temples and holy springs.
You may practice yoga outdoors in nature, join a gong meditation, receive a blessing from a village priest, or take part in a Hindu ceremony. Some tours even include float therapy or sound healing session to promote deep relaxation.Expect to spend around 500,000 IDR for a full-day spiritual tour. Activities are customized based on your personal interests and desired focus. It's a lovely way to experience Ubud's spirituality.
Check out these other posts on visiting Bali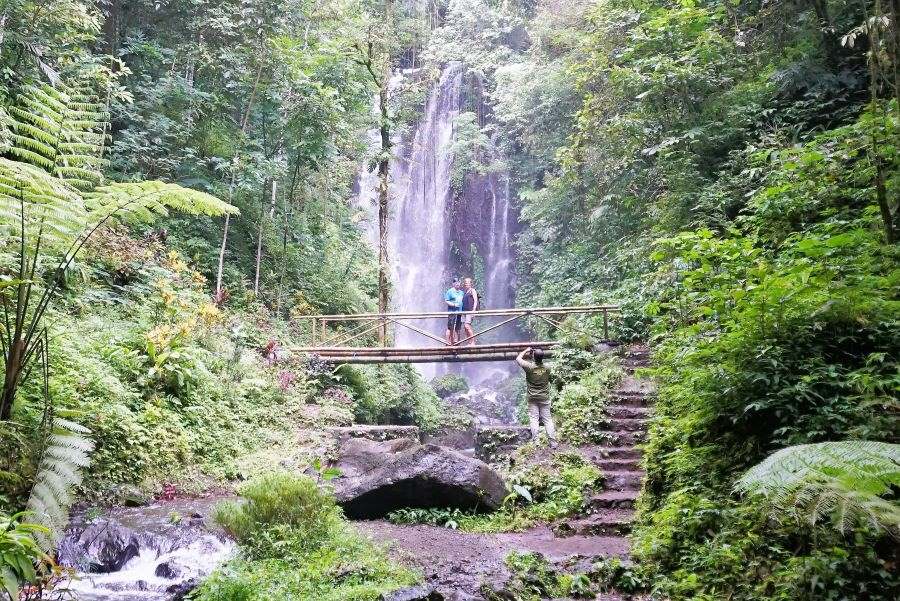 Final Thoughts on Visiting Bali
With its central location, Ubud provides the perfect base to experience Bali's incredible diversity. You could easily spend weeks here exploring nearby villages, iconic sites, outdoor adventures, and cultural experiences.
From biking through rice terraces and trekking waterfalls to learning arts and crafts, Ubud's day tours have something for all interests. For the most flexibility, I recommend renting a car or motorbike to create your own itinerary.
Just be sure to balance sightseeing with quality time in Ubud itself. Wander the Sacred Monkey Forest, watch a Kecak dance, and explore the winding backstreets to uncover hidden gems. Let yourself slow down to truly soak up the magical spirit of Ubud.
With so many options, you're guaranteed to have an unforgettable time day tripping from Bali's cultural hub.
Author Bio
Billy is a deaf travel blogger from Birmingham, UK. Through his blog BRB Gone Somewhere Epic, Billy dismantles the myth that travel is too expensive and that you can still enjoy hidden gems even in popular tourist destinations.