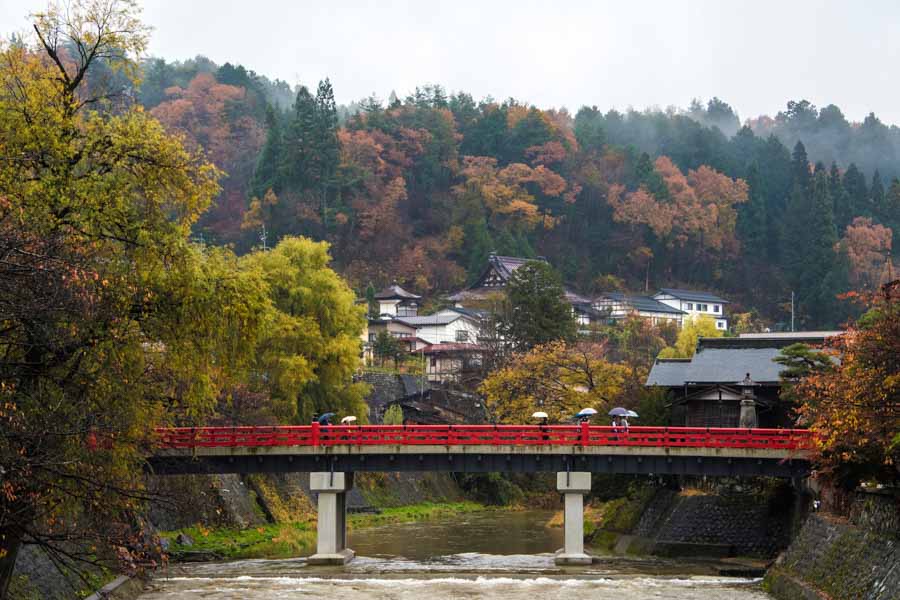 When you think of the Japanese Alps, you think of skiing, onsen hot springs and stunning vistas. You think of forlorn landscapes far from the neon of Tokyo and the ancient temples of Kyoto. You probably think you can only enjoy the mountains of central Honshu if you have a ton of time to devote, though this is thankfully untrue in most cases.
As you'll see below, all you need is a weekend to experience the best of the Japanese Alps, whether you're a city dwelling expat seeking a reprieve from the offer, or a traveler on a quick trip to Japan who wants to get off the tourist trail. This Japan Alps itinerary is also perfect for travelers with more time to spend, as I'll provide recommendations on how to expand it beyond a weekend—make sure to read all the way to the end!
Exploring the Japanese Alps in a weekend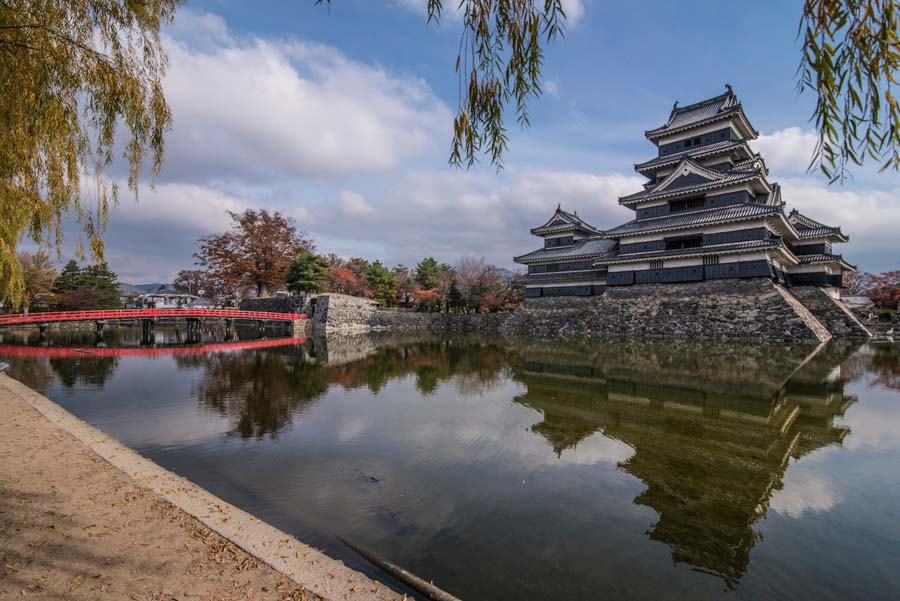 Friday Night in Matsumoto
Many travelers to the Japanese Alps base themselves in Nagano, the best-known city in the region. I personally prefer to stay in Matsumoto, not only because of the unique design of its 16th-century building (it's known as "Crow Castle" on account of its black color), but because it's a calmer city that's also more convenient to most attractions. Visiting castles are what Japan is famous for and Crow Castle exemplifies that iconic Japanese styled castles to visit.
Even if you can't leave Tokyo or Nagoya until after work on Friday, you can arrive in Matsumoto in plenty of time to see its castle illuminated, even though entry to the castle itself is prohibited past 4:30 p.m. What's more is that the castle is just a short walk from most of the hotels in Matsumoto, which means that you can go there on Saturday morning prior to heading off on your monkey adventure—but I'm getting ahead of myself now.
Matsumoto's food scene is also simple and satisfying. Head to laid-back Torishin to sample skewers of tender, juicy yakitori grilled chicken. Or, slurp down one of several ramen noodle soups on the menu at Sakura, where family-style service evokes the delightfulness of the cherry blossoms, even if you miss them.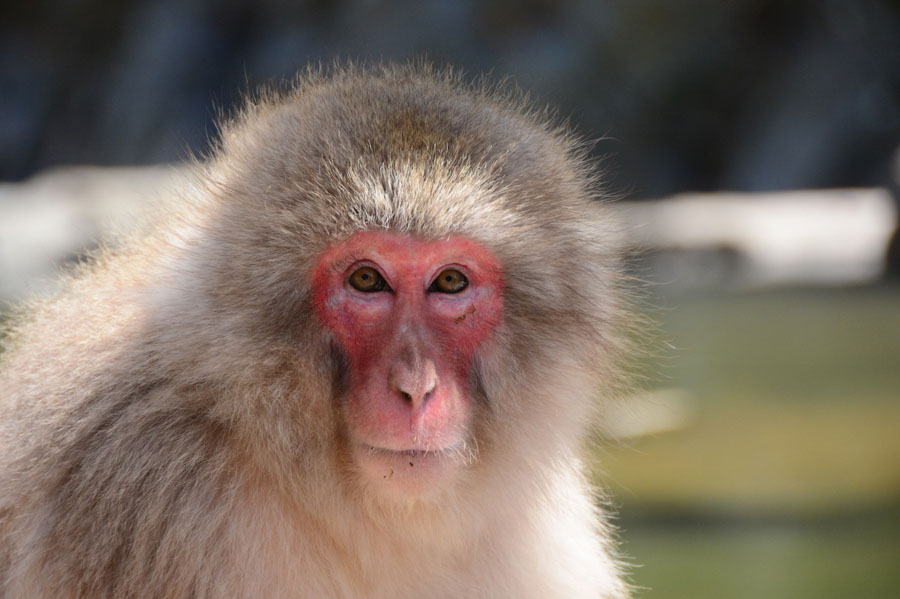 Saturday With the Snow Monkeys
And there are reasons to do so, even if Matsumoto Castle is at its most beautiful framed by pink and white flowers. One main factor that makes me come to the Japanese Alps in winter, even though I don't ski, is the so-called "Snow Monkeys" that live at Jigokudani, a mountain onsen not far from the city of Nagano.
Though you can't take a bath with the red-faced macaques (the water is hotter than humans can handle, and is also filled with monkey poo), hot springs can become a theme of your day in Nagano. You see, en route from Matsumoto to Nagano to the Jigokudani trailhead, you'll pass through the town of Yudanaka, which is one of Nagano prefecture's top onsen destinations.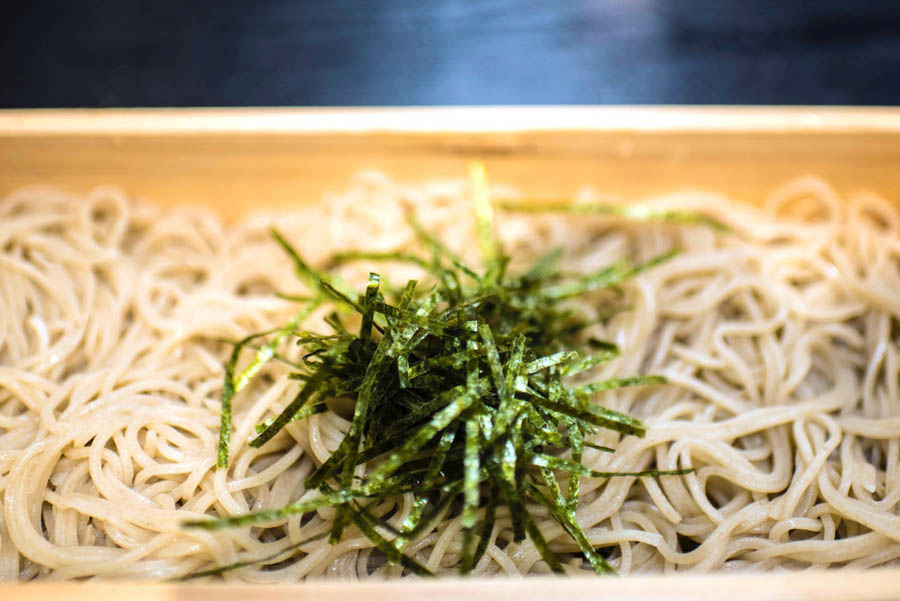 My personal recommendation is to take a morning hike up to Jigokudani (which paradoxically means Hell Valley, in spite of its high altitude). Then, reward yourself with a soak at the day spa at Yudanaka Onsen, or even an overnight stay if you don't mind heading back to Matsumoto very early Sunday morning. Before leaving Nagano station, make sure to stop at one of the soba spots. In Nagano, the sauce for these simple, delicious buckwheat noodles is mixed with locally grown wasabi.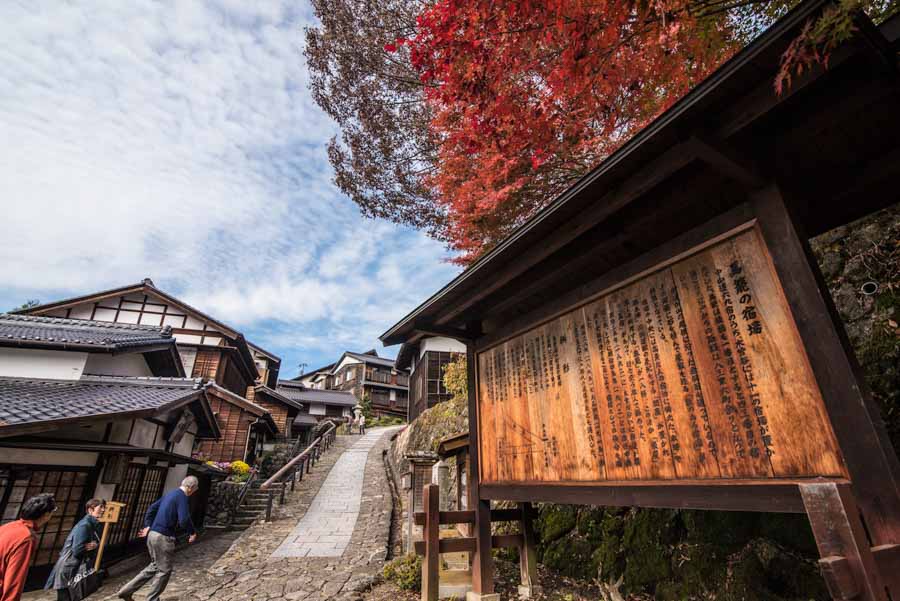 Nakasendo Sunday
Frequently listed among Japan's best hikes even though it's really more of a walk, the Nakasendo Way was once an ancient trading route between Kyoto, which was then the capital of Japan and Edo, which become Tokyo in modern times. Though many people spend days walking the Nakasendo (more on that in a few paragraphs), you can see it on a day trip from Matsumoto.
That's because the local Chuo Line train that connects the towns of the Nakasendo terminates in Matsumoto—you can travel by train to any of them, and walk for a couple of hours until the next station before heading back to Matsumoto. For instance, you can take the train to Nagiso and make the relatively easy walk to Nojiri, where you can have lunch before heading to Matsumoto.
A more strenuous Nakasendo itinerary would entail taking the train from Matsumoto to Nojiri, then making a 28 km walk to Kiso-Fukushima, which takes about 7-8 hours at a medium pace. If walking doesn't interest you at all, simply take the train to scenic Narai, which is as famous for its picturesque cityscape as it is for its age-old lacquerware.
Check out accommodations and reviews in Matsumoto here as a base to explore the area.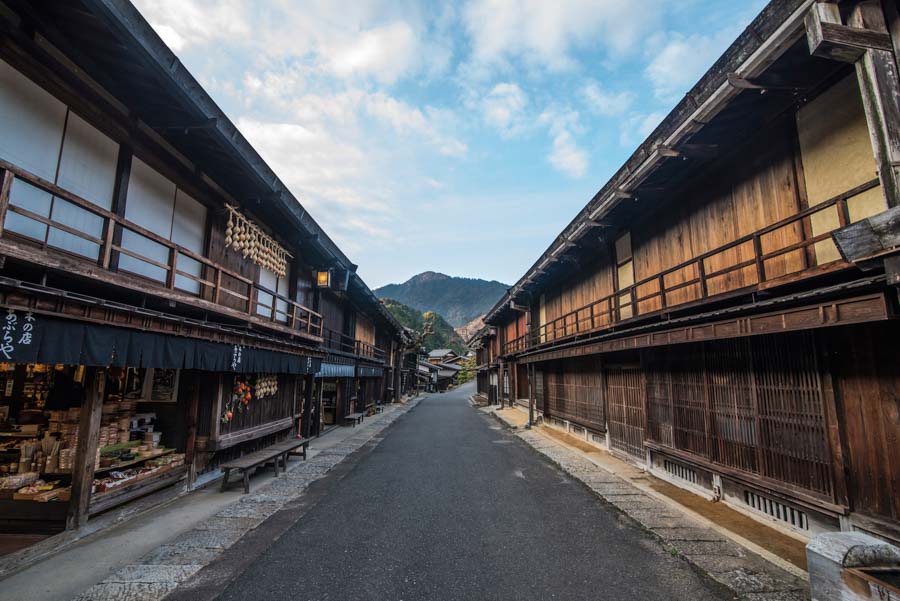 Extend Your Weekend in the Japanese Alps
Have more than a weekend to devote to the Japanese Alps? If the nature of the Alps appeals to you more than the culture, consider extending your hike along the Nakasendo. Whether you start at the route's western terminus in Magome or at Narai or Kiso-Fukushima along its eastern end, you can easily spend 3-4 days in this beautiful part of the Japanese Alps. Or if you have even more time, check out this two week itinerary touring Japan for more inspiration of where to go and what to see.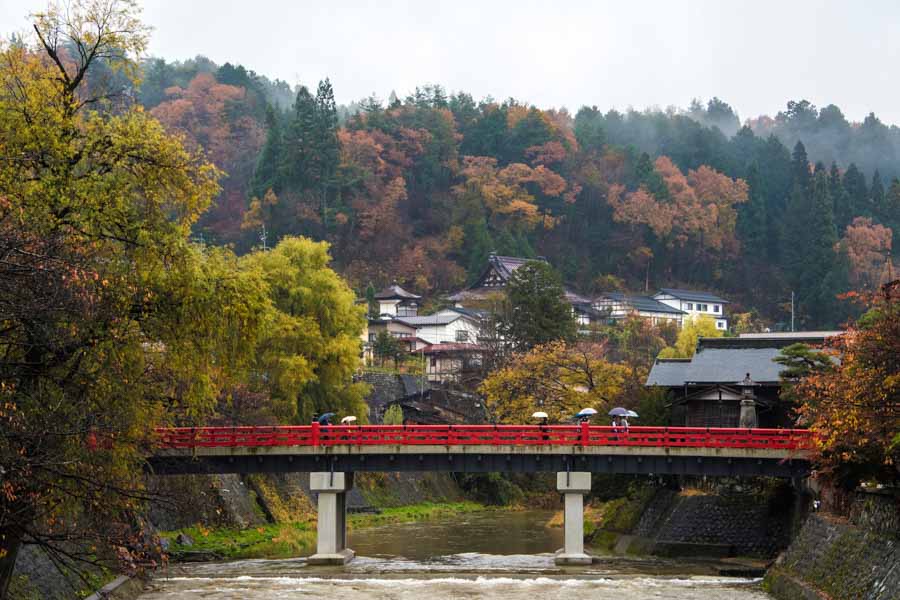 Of course, a few extra days in the Japanese Alps will also help those who are interested in cultural and the charming towns where you find it. Historical Takayama is only a couple hours by bus from Matsumoto and Nagano, and the UNESCO World Heritage Shirakawa-go is less than an hour from Takayama. From there, you could head to charming Kanazawa (which is gaining a reputation as an alternative to Kyoto) or northward into Japan's Tohoku region.
Check out accommodations and reviews in Takayama here or Kanazawa here as a base to explore the area.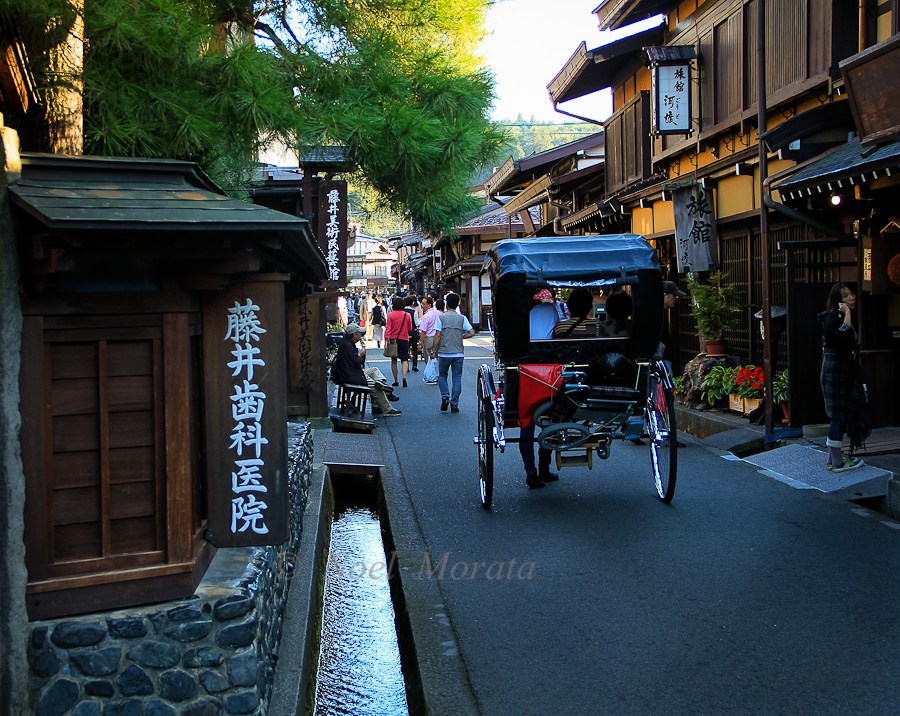 The Bottom Line
The Japanese Alps might feel remote once you get there, but a weekend is all you need to get a taste of them. Spend Friday marveling at wondrous Matsumoto Castle, Saturday hiking to the "snow monkey" onsen at Jigokudani outside Nagano and Sunday taking a peek at the Nakasendo Way, which connected Kyoto and Tokyo in ancient times. Add activities within this framework, such as your very own hot springs bath in Nagano on Saturday, or extend your Japanese Alps itinerary beyond a weekend to delve more deeply into the Japanese Alps.
Check out accommodations and reviews in Nagano here as a base to explore the area. If you are traveling extensively in Japan, check out all these fantastic tips visiting the Japan.
Please Pin for later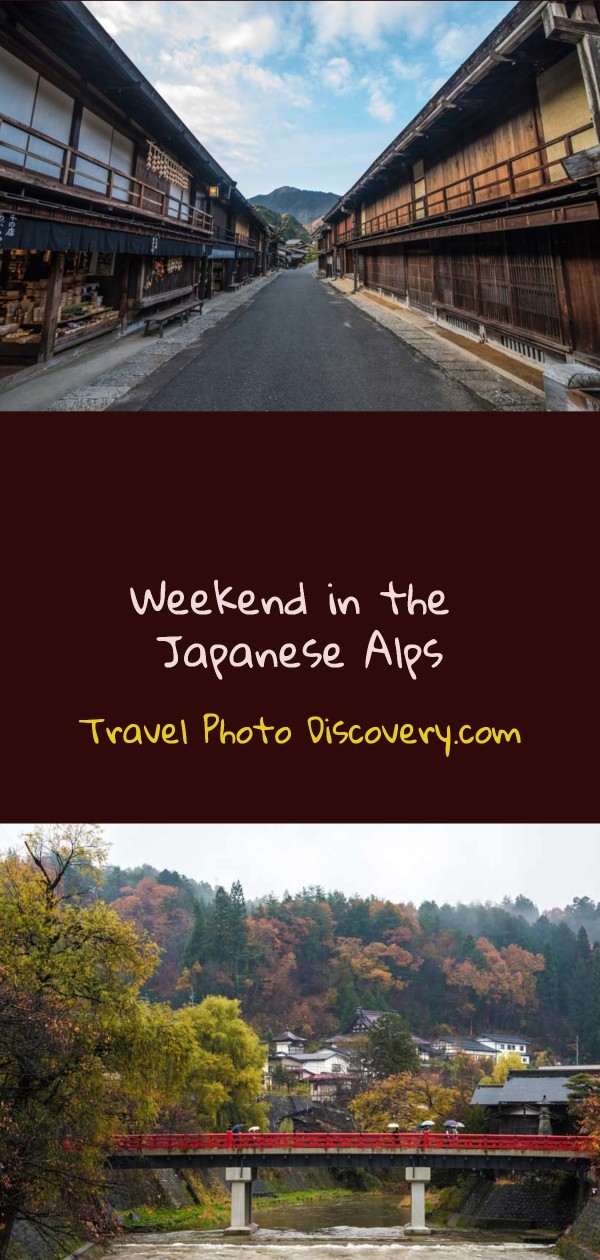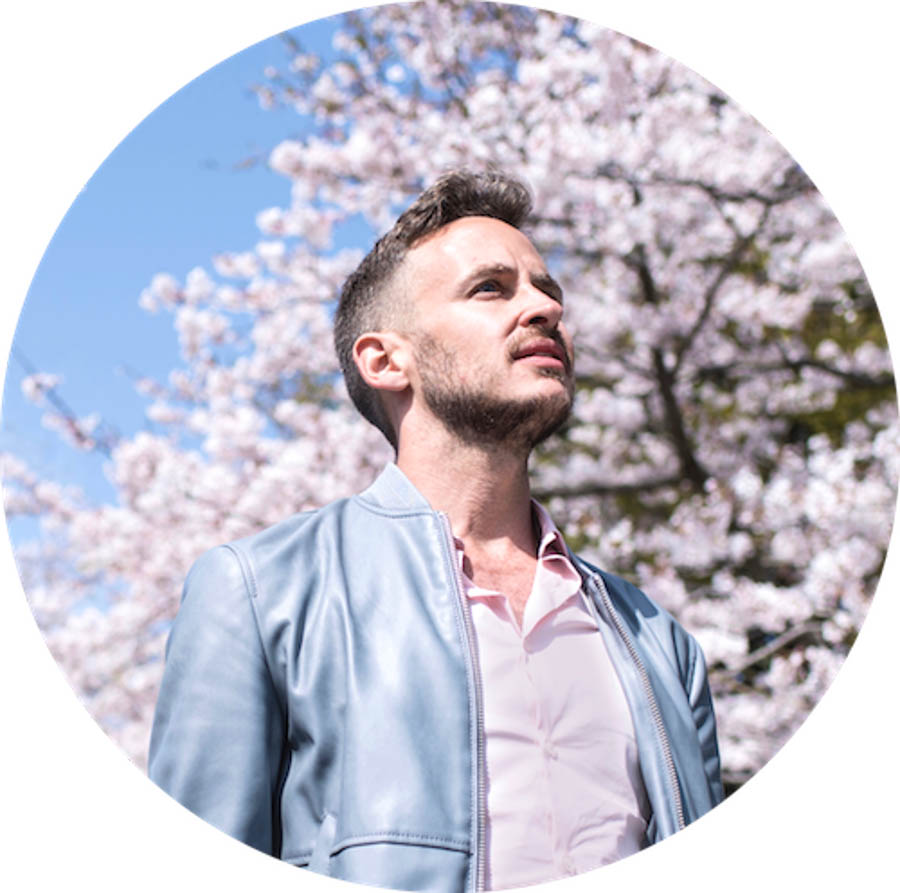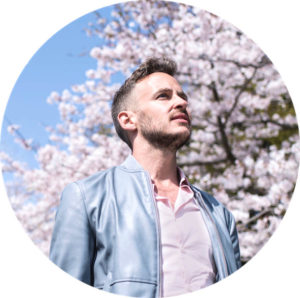 Guest writer bio
Robert Schrader is a writer and photographer who loves Japan so much he started an entire website about it. Japan Starts Here spotlights dozens of incredible Japan destinations—the Japanese Alps are just the beginning! Follow Japan Starts Here on Instagram, Facebook and Twitter, and make sure to stay tuned this November as Robert visits the best fall color spots in the Kansai region around Kyoto and Osaka.