A Weekend Retreat in the Majestic Japanese Alps: Discovering Nature's Beauty and Cultural Treasures
When you think of the Japanese Alps, you think of skiing, onsen hot springs and stunning vistas. You think of forlorn landscapes far from the neon of Tokyo and the ancient temples of Kyoto. You probably think you can only enjoy the mountains of central Honshu if you have a ton of time to devote, though this is thankfully untrue in most cases.
As you'll see below, all you need is a weekend to experience the best of the Japanese Alps, whether you're a city dwelling expat seeking a reprieve from the offer, or a traveler on a quick trip to Japan who wants to get off the tourist trail. This Japan Alps itinerary is also perfect for travelers with more time to spend, as I'll provide recommendations on how to expand it beyond a weekend—make sure to read all the way to the end!
How to get around the Japanese Alps
When exploring the scenic beauty of the Japanese Alps, it's important to plan your transportation to make the most of your journey. Here are some tips for getting around the Japanese Alps:
Trains: Trains are a convenient way to travel between major cities and towns in the Japanese Alps. The region is well-connected by train lines, including the famous JR Shinano Limited Express. Check the train schedules in advance and consider purchasing a Japan Rail Pass if you plan to travel extensively within the country.
Buses: Buses are a popular mode of transportation for reaching more remote areas in the Japanese Alps. There are both local and regional bus services that can take you to mountainous destinations, scenic spots, and onsen (hot spring) resorts. Research the bus routes and timetables in advance, as some services may have limited schedules.
Rental Car: You can easily rent a car in Japan and explore the Japanese Alps and surrounding area, this will give you the flexible to start and stop where you want. You can also take local trains and public bus sytems which are extensive and run to the many towns and communities in the surrounding areas.
Local Transportation Passes: Many areas in the Japanese Alps offer special transportation passes that provide unlimited travel within a specific region for a set period. These passes can be cost-effective if you plan to visit multiple attractions or travel extensively within a particular area. Check with local tourism offices or transportation companies for available passes.
Taxi: Taxis are available in cities and towns throughout the Japanese Alps. They can be useful for short trips or when visiting locations not easily accessible by public transportation. However, keep in mind that taxi fares can be expensive, especially for long distances.
Walking and Hiking: The Japanese Alps offer incredible opportunities for walking and hiking. Many towns and attractions are easily accessible on foot, allowing you to explore at your own pace and soak in the natural beauty of the region. Make sure to wear comfortable shoes and bring appropriate gear for hiking if you plan to tackle more challenging trails.
Guided Tours: Consider joining guided tours or hiring local guides for a more immersive experience in the Japanese Alps. They can provide valuable insights, take you to hidden gems, and ensure smooth transportation between different attractions.
As you plan your visit to the Japanese Alps, consider a combination of transportation modes based on your itinerary and preferences. Whether you opt for trains, buses, rental cars, or a mix of options, the Japanese Alps will reward you with breathtaking landscapes, cultural treasures, and memorable experiences. Enjoy your journey through this enchanting mountainous region!
Friday Night in Matsumoto
Many travelers to the Japanese Alps base themselves in Nagano, the best-known city in the region. I personally prefer to stay in Matsumoto, not only because of the unique design of its 16th-century building (it's known as "Crow Castle" on account of its black color), but because it's a calmer city that's also more convenient to most attractions. Visiting castles are what Japan is famous for and Crow Castle exemplifies that iconic Japanese styled castles to visit.
Even if you can't leave Tokyo or Nagoya until after work on Friday, you can arrive in Matsumoto in plenty of time to see its castle illuminated, even though entry to the castle itself is prohibited past 4:30 p.m. What's more is that the castle is just a short walk from most of the hotels in Matsumoto, which means that you can go there on Saturday morning prior to heading off on your monkey adventure—but I'm getting ahead of myself now.
Matsumoto's food scene is also simple and satisfying. Head to laid-back Torishin to sample skewers of tender, juicy yakitori grilled chicken. Or, slurp down one of several ramen noodle soups on the menu at Sakura, where family-style service evokes the delightfulness of the cherry blossoms, even if you miss them.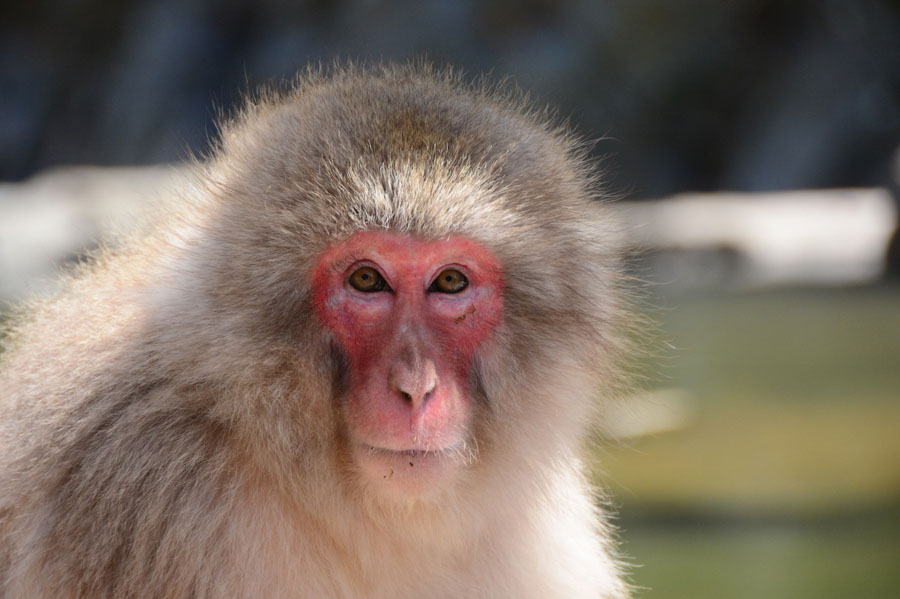 Saturday With the Snow Monkeys
And there are reasons to do so, even if Matsumoto Castle is at its most beautiful framed by pink and white flowers. One main factor that makes me come to the Japanese Alps in winter, even though I don't ski, is the so-called "Snow Monkeys" that live at Jigokudani, a mountain onsen not far from the city of Nagano.
Though you can't take a bath with the red-faced macaques (the water is hotter than humans can handle, and is also filled with monkey poo), hot springs can become a theme of your day in Nagano. You see, en route from Matsumoto to Nagano to the Jigokudani trailhead, you'll pass through the town of Yudanaka, which is one of Nagano prefecture's top onsen destinations.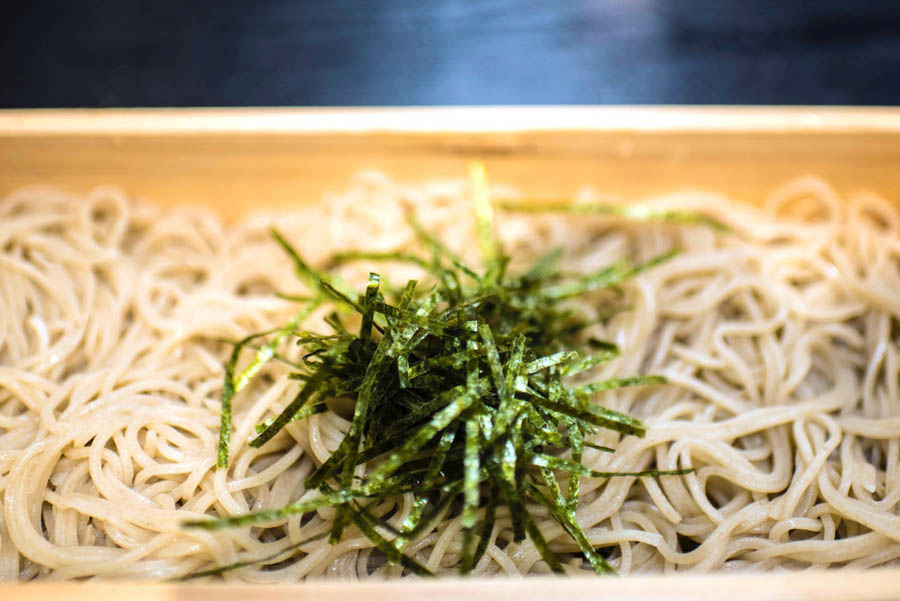 My personal recommendation is to take a morning hike up to Jigokudani (which paradoxically means Hell Valley, in spite of its high altitude). Then, reward yourself with a soak at the day spa at Yudanaka Onsen, or even an overnight stay if you don't mind heading back to Matsumoto very early Sunday morning. Before leaving Nagano station, make sure to stop at one of the soba spots. In Nagano, the sauce for these simple, delicious buckwheat noodles is mixed with locally grown wasabi.
Local foods to try around the Japanese Alps
When visiting the Japanese Alps, be sure to indulge in these local specialties to fully immerse yourself in the region's culinary delights. From premium beef and mountain vegetables to traditional dumplings and sake, the Japanese Alps offer a diverse array of flavors that will delight your taste buds and leave you with a deeper appreciation for the region's culinary heritage.
Hida Beef: One of the most famous delicacies in the Japanese Alps is Hida beef. Known for its marbling and tenderness, this high-quality beef is raised in the Hida region and is often served as succulent steak or in traditional Japanese dishes like sukiyaki or shabu-shabu.
Shinshu Salmon: The pristine rivers of the Japanese Alps are home to Shinshu salmon, also known as iwana. This freshwater fish is highly valued for its delicate flavor and firm texture. Enjoy it grilled, sashimi-style, or as a topping on rice bowls.
Sansai (Mountain Vegetables): The mountainous region offers a wide variety of edible wild plants and mushrooms known as sansai. These seasonal delicacies include fern shoots (zenmai), bracken (warabi), and mushrooms like matsutake and shimeji. Sansai are commonly used in traditional Japanese cuisine, such as tempura, pickles, or in hot pots.
Oyaki: Oyaki is a local specialty dumpling from the Nagano Prefecture, nestled in the Japanese Alps. Made from wheat or buckwheat dough, oyaki is filled with various ingredients like mushrooms, greens, or sweet fillings such as azuki bean paste. These steamed or grilled dumplings are a delicious and satisfying snack.
Soba Noodles: Soba noodles, made from buckwheat flour, are a staple in the Japanese Alps. The region's pure mountain water and fertile soil contribute to the high quality of these noodles. Enjoy a warm bowl of soba noodles served with a flavorful dipping sauce (tsuyu) or in a hot broth (soba soup).
Apples and Fruit Products: The Nagano Prefecture, known as the "Kingdom of Fruits," produces a wide variety of delicious apples, peaches, grapes, and other fruits. Sample freshly picked fruits or try fruit-based products like jams, juices, or fruit-infused liqueurs.
Shinshu Miso: Miso, a fermented soybean paste, is a staple in Japanese cuisine. Shinshu miso, made in the Nagano Prefecture, has a rich flavor and is often used in soups, marinades, and dressings. Explore the local miso varieties and savor their distinct flavors.
Nagano Sake: Nagano Prefecture is renowned for its sake production. Try local sake varieties, such as the smooth and aromatic Shinshu sake, made from locally grown rice and pure mountain spring water. Visit a sake brewery for a tasting experience and learn about the craftsmanship behind this traditional Japanese beverage.
Nakasendo Sunday
Frequently listed among Japan's best hikes even though it's really more of a walk, the Nakasendo Way was once an ancient trading route between Kyoto, which was then the capital of Japan and Edo, which become Tokyo in modern times. Though many people spend days walking the Nakasendo (more on that in a few paragraphs), you can see it on a day trip from Matsumoto.
That's because the local Chuo Line train that connects the towns of the Nakasendo terminates in Matsumoto—you can travel by train to any of them, and walk for a couple of hours until the next station before heading back to Matsumoto. For instance, you can take the train to Nagiso and make the relatively easy walk to Nojiri, where you can have lunch before heading to Matsumoto.
A more strenuous Nakasendo itinerary would entail taking the train from Matsumoto to Nojiri, then making a 28 km walk to Kiso-Fukushima, which takes about 7-8 hours at a medium pace. If walking doesn't interest you at all, simply take the train to scenic Narai, which is as famous for its picturesque cityscape as it is for its age-old lacquerware.
Check out accommodations and reviews in Matsumoto here as a base to explore the area.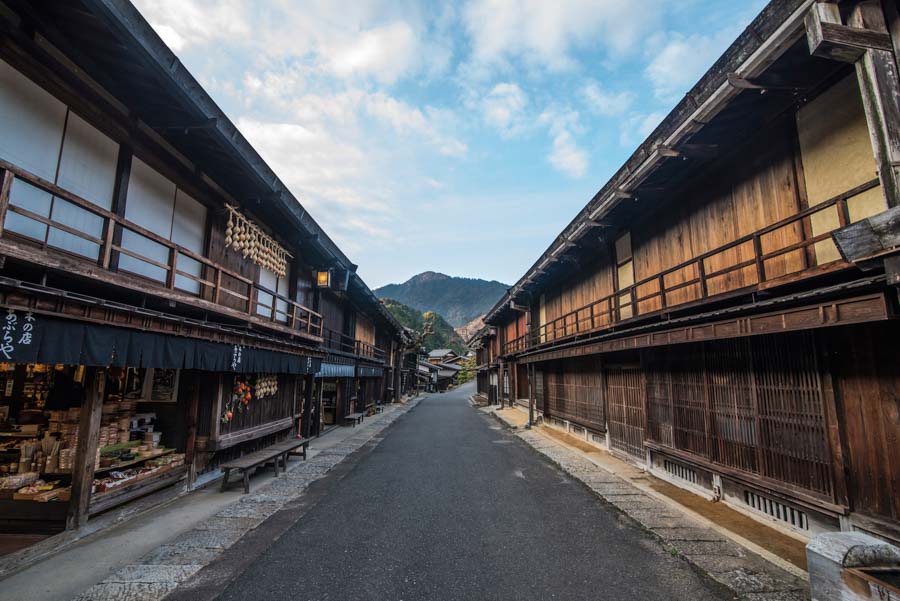 Extend Your Weekend in the Japanese Alps
Have more than a weekend to devote to the Japanese Alps? If the nature of the Alps appeals to you more than the culture, consider extending your hike along the Nakasendo. Whether you start at the route's western terminus in Magome or at Narai or Kiso-Fukushima along its eastern end, you can easily spend 3-4 days in this beautiful part of the Japanese Alps. Or if you have even more time, check out this two week itinerary touring Japan for more inspiration of where to go and what to see.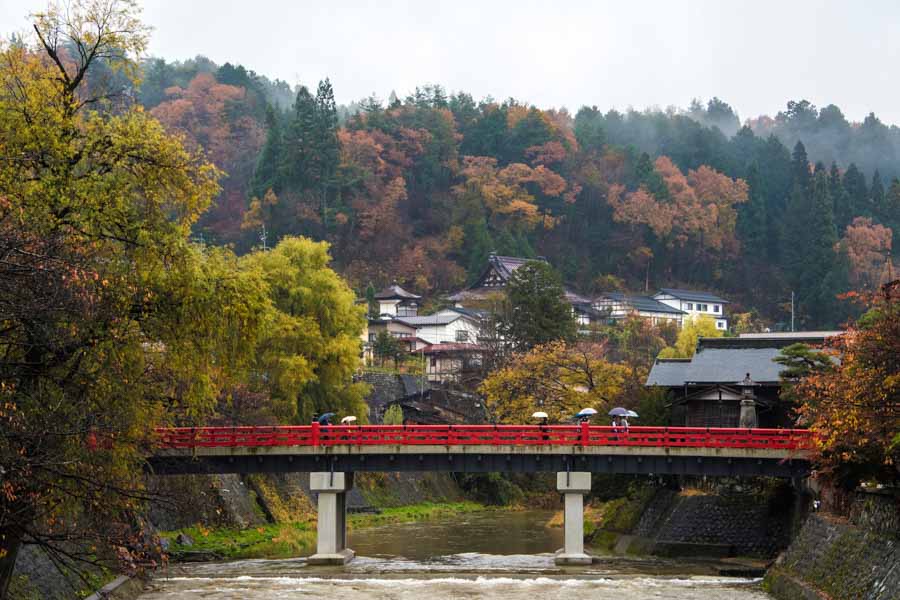 Of course, a few extra days in the Japanese Alps will also help those who are interested in cultural and the charming towns where you find it. Historical Takayama is only a couple hours by bus from Matsumoto and Nagano, and the UNESCO World Heritage Shirakawa-go is less than an hour from Takayama. From there, you could head to charming Kanazawa (which is gaining a reputation as an alternative to Kyoto) or northward into Japan's Tohoku region.
Check out accommodations and reviews in Takayama here or Kanazawa here as a base to explore the area.
More inside tips to visiting the Japanese Alps
Timing is key: The Japanese Alps offer different experiences throughout the year, so plan your visit based on your interests. Spring brings cherry blossoms and vibrant greenery, summer offers pleasant hiking conditions, autumn showcases breathtaking fall colors, and winter is perfect for skiing and snowboarding. Research the activities and attractions that align with your preferences and plan accordingly.
Dress appropriately: The weather in the Japanese Alps can be unpredictable, even during the summer months. It's essential to dress in layers and pack appropriate clothing for varying temperatures and weather conditions. Don't forget to bring sturdy footwear for hiking or exploring mountainous terrain.
Explore off-the-beaten-path locations: While popular destinations like Kamikochi and Tateyama-Kurobe Alpine Route are must-visit spots, consider venturing off the beaten path to discover hidden gems in the Japanese Alps. Explore lesser-known areas, such as the Northern Alps or the Hida Mountains, to experience a more tranquil and authentic side of the region.
Plan your hikes and outdoor activities: The Japanese Alps offer numerous hiking trails and outdoor activities suitable for different skill levels. Research and plan your hikes in advance, considering the duration, difficulty level, and available facilities. Check weather conditions and make sure to bring essential supplies like water, snacks, and a detailed map.
Embrace local customs and etiquette: In the Japanese Alps, it's important to respect local customs and etiquette. Familiarize yourself with basic Japanese etiquette, such as bowing, removing shoes when entering certain establishments, and following proper manners in public spaces. Learning a few basic Japanese phrases can also enhance your interactions with locals and show appreciation for their culture.
Try local cuisine: The Japanese Alps are renowned for their unique and delicious cuisine. Take the opportunity to sample regional specialties like Hida beef, Shinshu salmon, and local mountain vegetables. Visit local markets and restaurants to experience the flavors of the region firsthand.
Consider staying in a traditional ryokan: Enhance your experience in the Japanese Alps by staying in a traditional ryokan (Japanese inn). These accommodations offer a glimpse into traditional Japanese culture with tatami rooms, futon bedding, and onsen (hot spring) baths. Indulge in the warm hospitality, exquisite kaiseki meals, and soothing hot springs for a truly immersive experience.
Respect the natural environment: The Japanese Alps are home to diverse ecosystems and fragile natural environments. Practice responsible tourism by following designated trails, disposing of waste properly, and respecting wildlife and vegetation. Leave no trace behind and help preserve the beauty of this pristine region for future generations.
By keeping these inside tips in mind, your visit to the Japanese Alps will be enriched with memorable experiences, stunning landscapes, and cultural encounters. Immerse yourself in the natural beauty, embrace local traditions, and create cherished memories in this captivating mountainous region of Japan.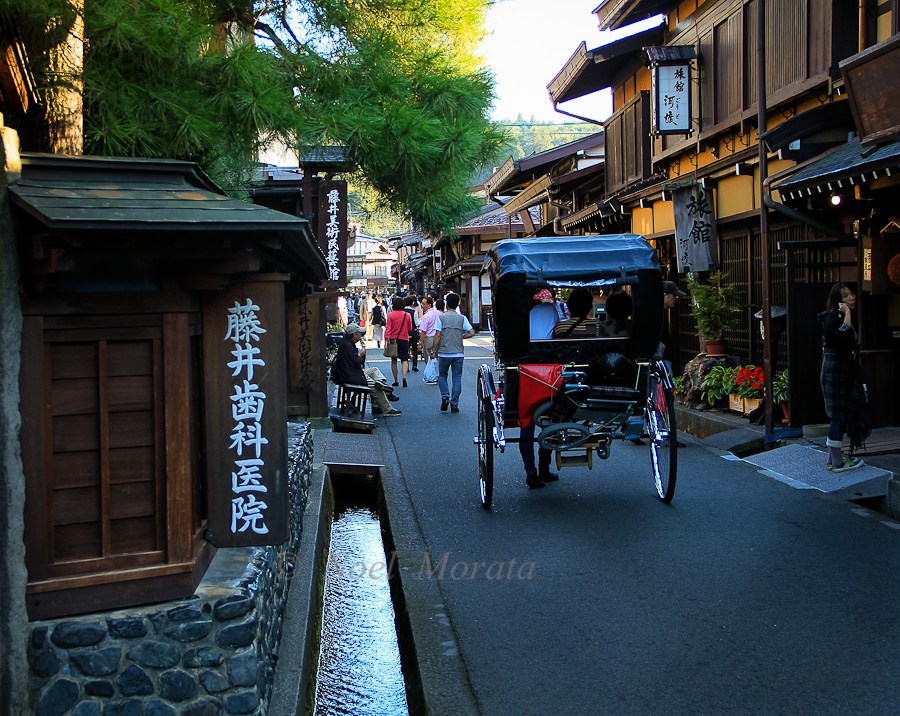 Final thoughts on visiting the Japanese Alps
The Japanese Alps might feel remote once you get there, but a weekend is all you need to get a taste of them. Spend Friday marveling at wondrous Matsumoto Castle, Saturday hiking to the "snow monkey" onsen at Jigokudani outside Nagano and Sunday taking a peek at the Nakasendo Way, which connected Kyoto and Tokyo in ancient times. Add activities within this framework, such as your very own hot springs bath in Nagano on Saturday, or extend your Japanese Alps itinerary beyond a weekend to delve more deeply into the Japanese Alps.
Check out accommodations and reviews in Nagano here as a base to explore the area. If you are traveling extensively in Japan, check out all these fantastic tips visiting the Japan.
Please Pin for later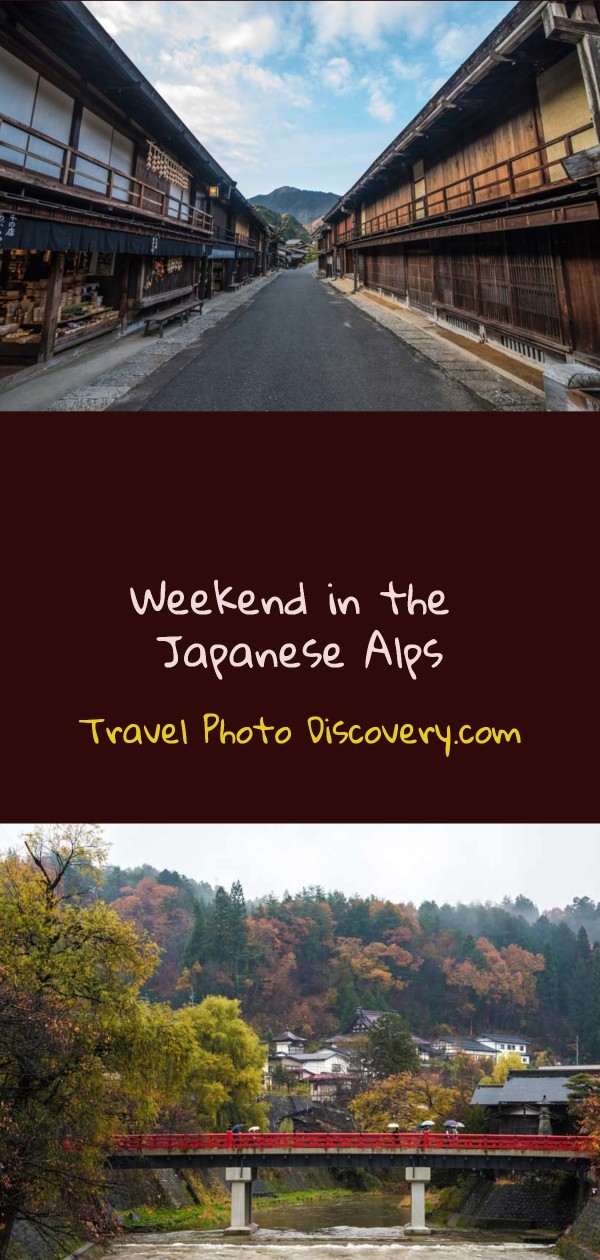 Conclusion on A weekend in the Japanese Alps
A weekend getaway to the Japanese Alps is an extraordinary experience that allows you to escape the hustle and bustle of city life and immerse yourself in the tranquil beauty of nature. Whether you seek outdoor adventures, cultural exploration, or a rejuvenating retreat, the Japanese Alps offer a diverse range of attractions and activities to satisfy every traveler.
From the majestic peaks of the mountains to the lush valleys and pristine lakes, the natural landscapes of the Japanese Alps captivate with their breathtaking beauty. Hiking enthusiasts can embark on thrilling trails that lead to stunning viewpoints, such as the iconic Kamikochi or the enchanting Tateyama-Kurobe Alpine Route. For a more relaxed experience, take a leisurely stroll through alpine meadows or soak in hot springs surrounded by picturesque scenery.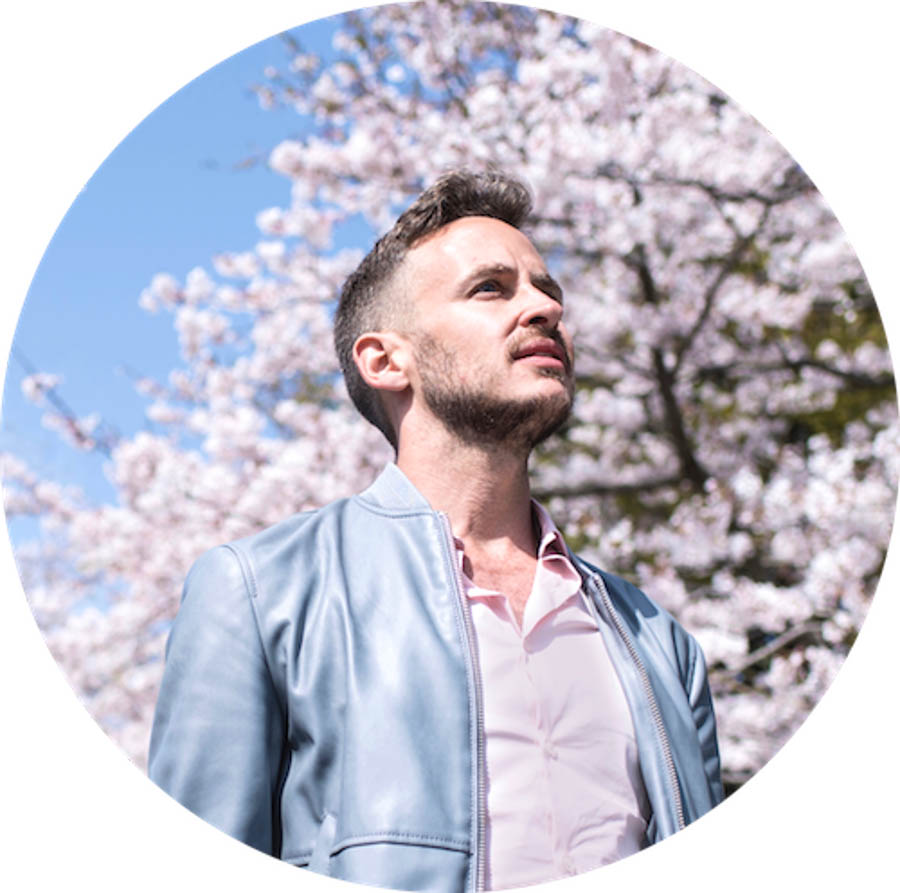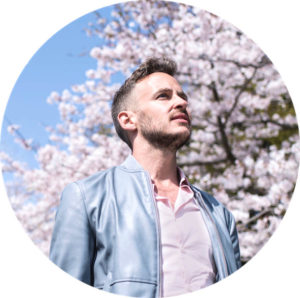 Guest writer bio
Robert Schrader is a writer and photographer who loves Japan so much he started an entire website about it. Japan Starts Here spotlights dozens of incredible Japan destinations—the Japanese Alps are just the beginning! Follow Japan Starts Here on Instagram, Facebook and Twitter, and make sure to stay tuned this November as Robert visits the best fall color spots in the Kansai region around Kyoto and Osaka.