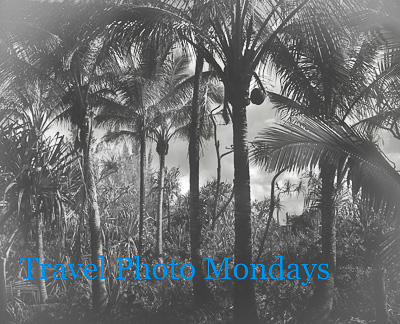 Touring the Alcazar in Seville

 – Travel Photo Mondays
It's Monday morning, time to enjoy some gorgeous travel photography and inspiration from around the world. Let's banish those Monday blues by sharing beautiful imagery and personal story telling. You can also check us out on Twitter for Travel Photo Mondays at #tpMondays for more updates and submissions for the day.
The Alcazar or royal palaces of Seville were one the official palace of the Spanish royalty when they visited Andalucía and rule the four ancient capitals of Spain. It is the oldest royal palace still being used in existence in Europe and it has been registered as a Unesco World Heritage site in 1987. The upper floors of the palace are still used as a royal residence when the royal family is visiting Seville.
The palace is styled in the traditional mudejar architecture that was popular during the Spanish rule of Andalucía during the reign of King Peter who was also called the Sultan of Seville. Lavish interior rooms, reception and beautiful courtyards were built onto the palace with successive rules introducing new styles including Italian Renaissance and Baroque influences that were incorporated in the upper story and other locations from 1540 to completion in 1572.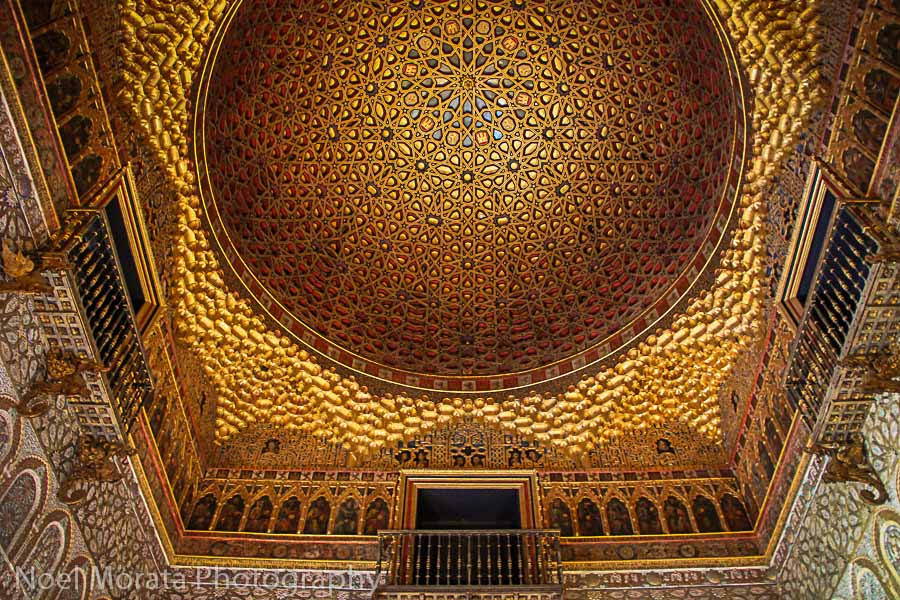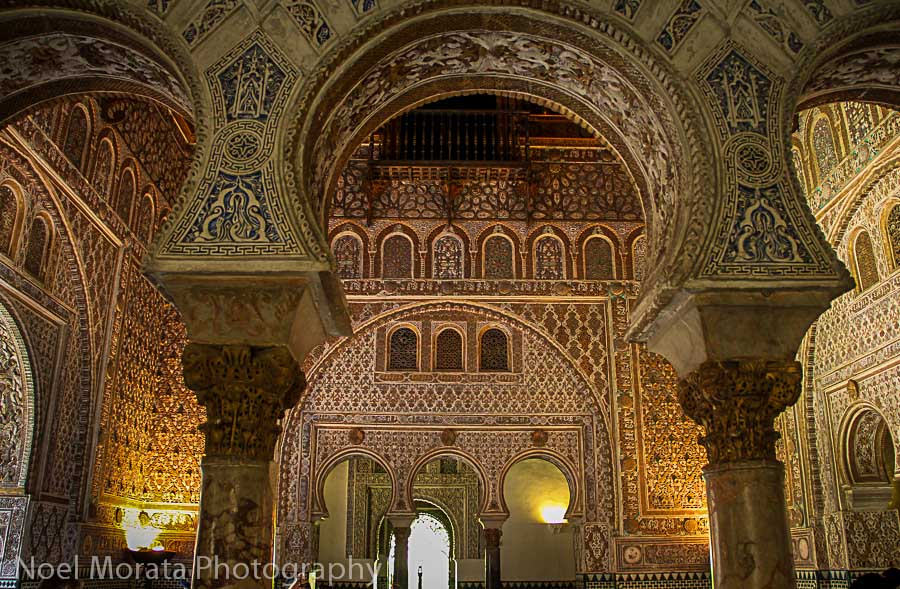 Gardens of the Alcazar
The gardens of the Alcazar in Seville are extensive with many water features, pavilion and fountains which were a primarily feature of gardens incorporating the popular mudejar style of that time frame. The grounds of the Alcazar gardens are extensive and are broken up into separate garden rooms below to enjoy and with a specific theme or garden style.
The garden of the poets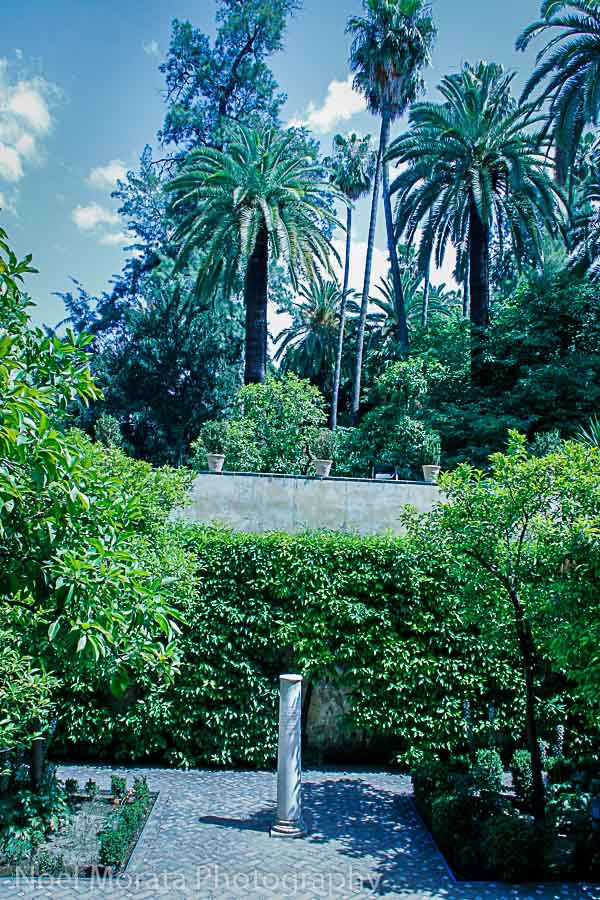 English garden, – built during 18th century with the door to the Alcoba which is Islamic in origin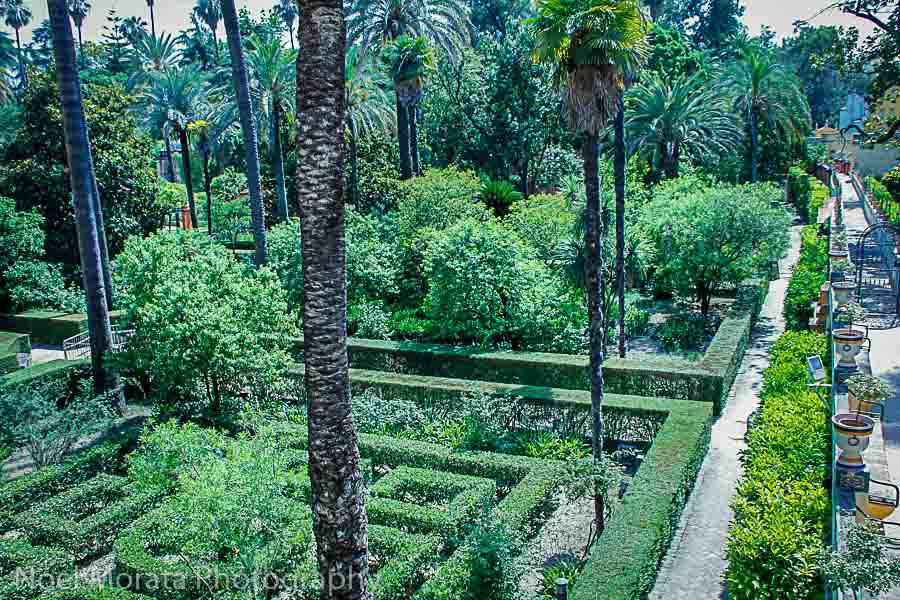 Jardin de la Alcubilla (Garden of the Reservoir): This garden existed during the time of Charles V.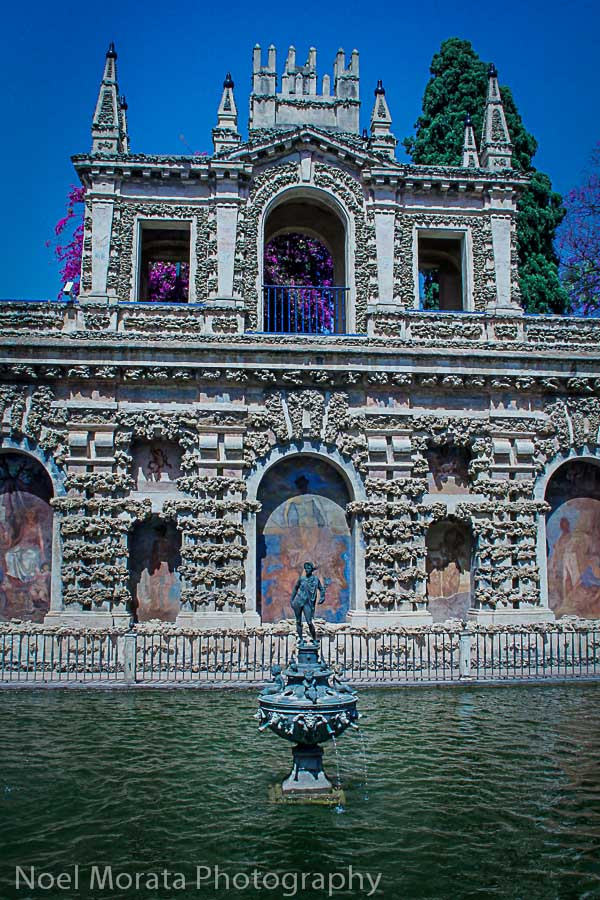 Jardin de la Vega Inclan (Garden of Vega Inclan)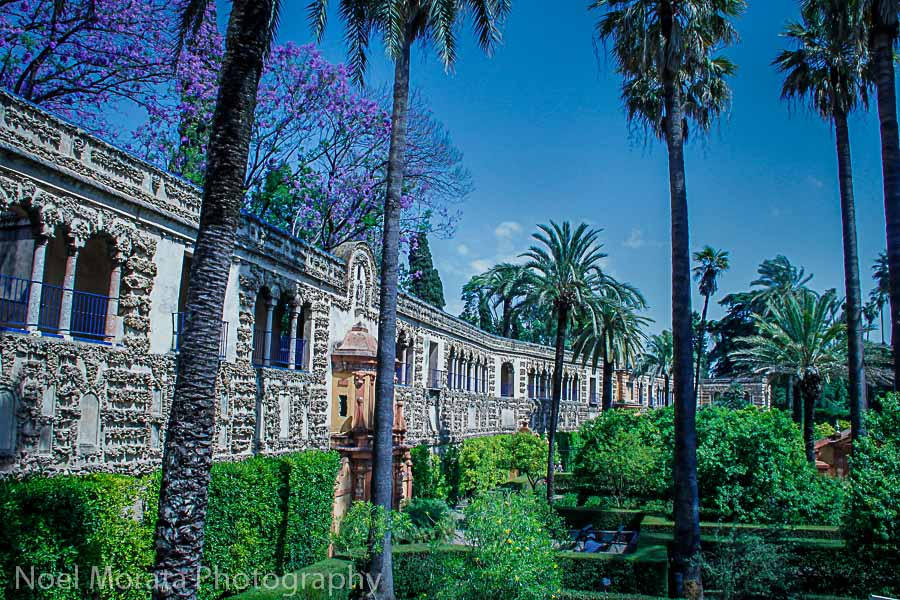 I wrote about this garden being featured for upcoming episodes of the Game of Thrones featuring this location as the Kingdom of Dorne, you can view the here.
I hope you enjoyed your visit to the Alcazar in Seville for Travel Photo Mondays, please visit the rest of the bloggers below to see more stunning places around the world this Monday.