Ferry Plaza Farmers Market, a photo essay
.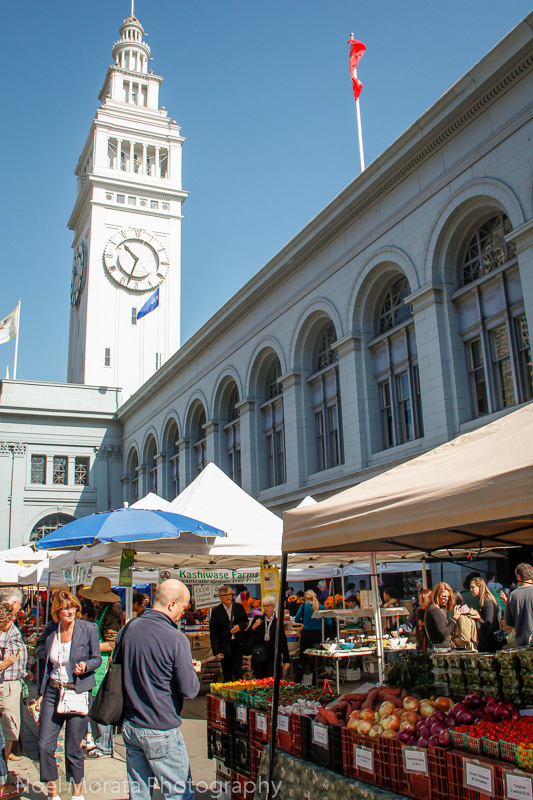 Outdoors at the Ferry Plaza, food vendors selling fresh certified produce
The Ferry Plaza
The mecca of farmers markets in San Francisco is held outside in front of the Embarcadero ferry terminal three times weekly, with the largest market taking place on Saturdays. The Ferry Plaza farmers market is widely acclaimed for providing the freshest and largest variety of produce straight from the farms, artisanal products and finished brands along with other certified organic products.  As a certified California farmers market, the Ferry Plaza farmers market upholds a high standard while promoting sustainable, local production and distribution of these raw and finished products. It's definitely a foodie hangout and attracts top local chefs and fussy buyers to support well-known artisanal and farm products grown or made locally.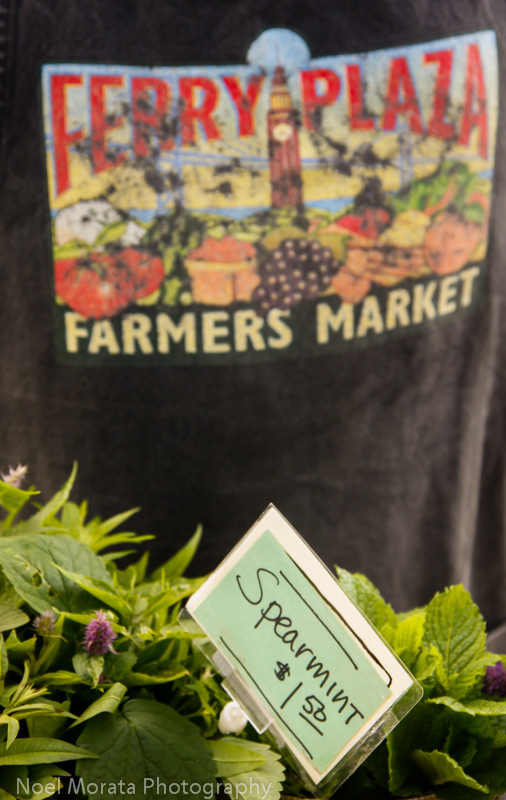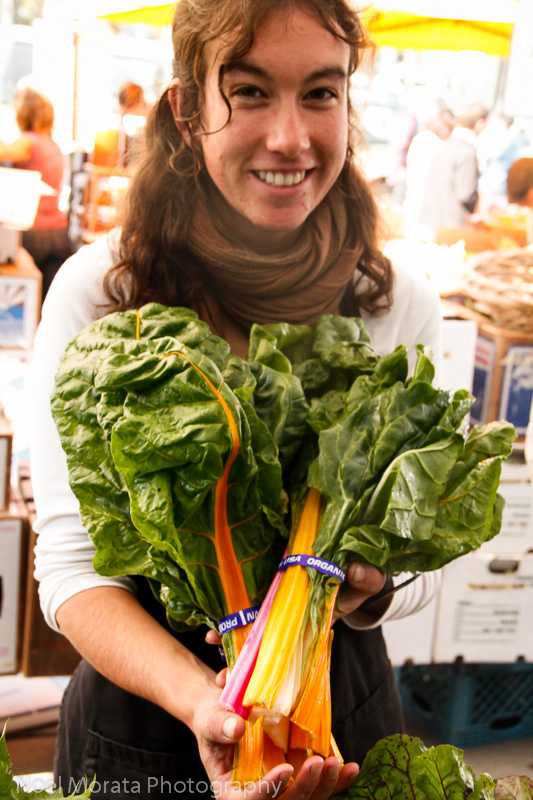 Artisanal market
Not only is there amazing produce for sale, but there are also popular artisanal products available here including jams, cheese and cured meats, baked breads and pastries. Also, there is also a wide array of artisanal street food available outdoors with vendors selling grilled meats, wood fired pizza, and a variety of other ethnic specialties. It's almost mandatory to try out some of the delicious offerings from the food vendors after a busy morning visiting and shopping at your favorite produce and artisanal vendors.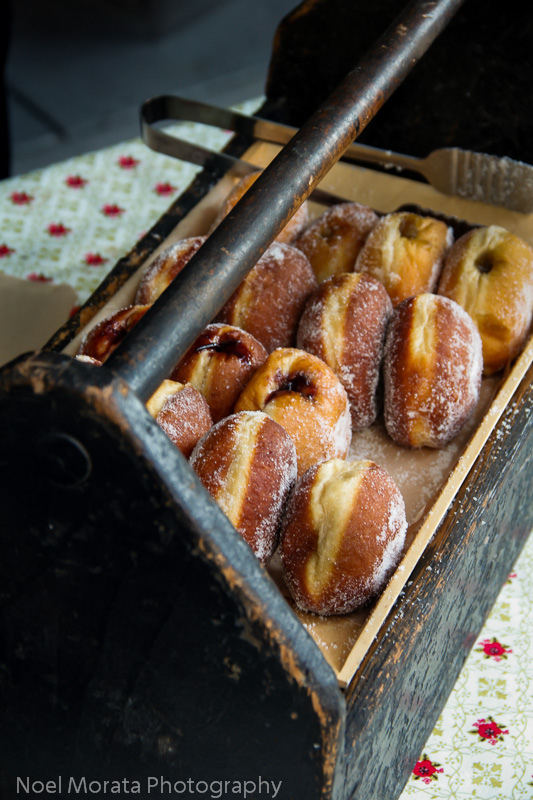 Portuguese malasadas (donuts) are filled with exotic fillings like mango, passion creme and guava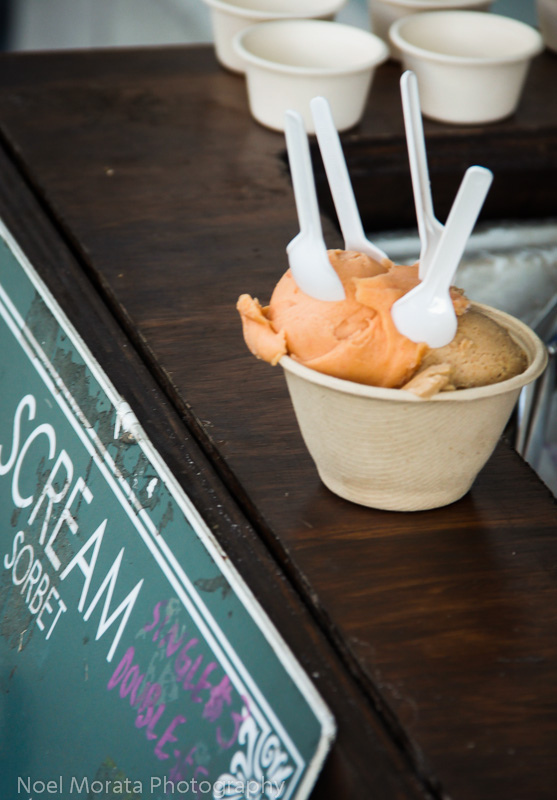 Specialty food focused
It is a cornucopia of different raw, artisanal product and street food available all in one place. Along with the weekly farmers market, the Ferry Plaza Embarcadero houses some of the most original and well-known food brands, restaurants and purveyors from Northern California all under one large complex. You'll definitely be in foodie heaven when you visit this mecca of food and food lifestyle in San Francisco. You can easily spend an entire day at the farmers market and then shop at the Ferry Plaza, then capping it all with a delicious meal with the outdoor street vendors or any of the fabulous restaurants inside the Ferry Plaza Embarcadero.
Here are a few more favorites on display during the Saturday market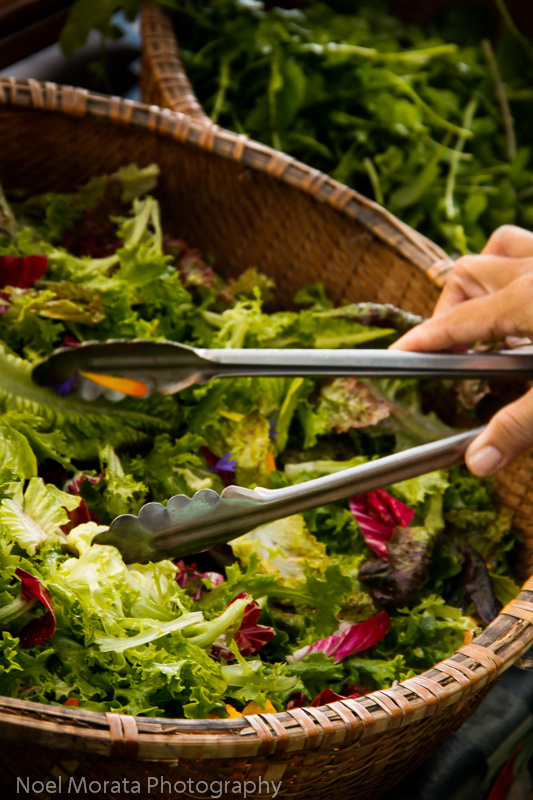 A medley of salad greens and edible flowers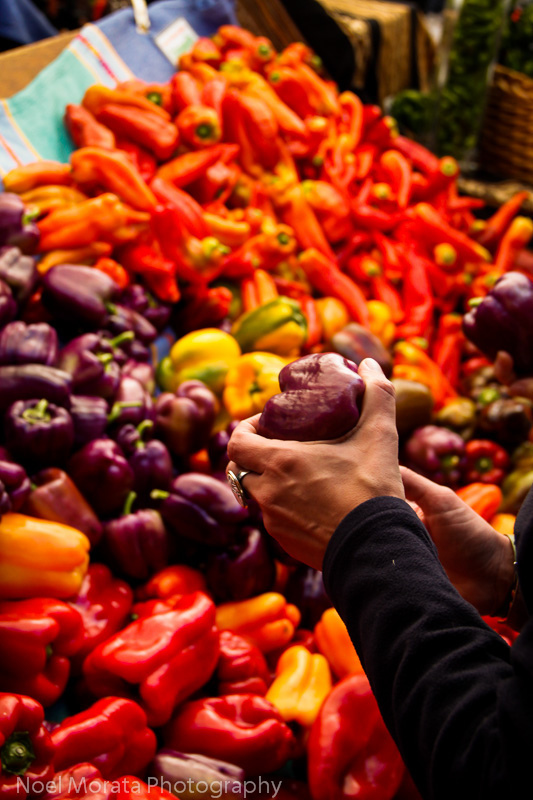 An assortment of colorful peppers from mild to extremely hot.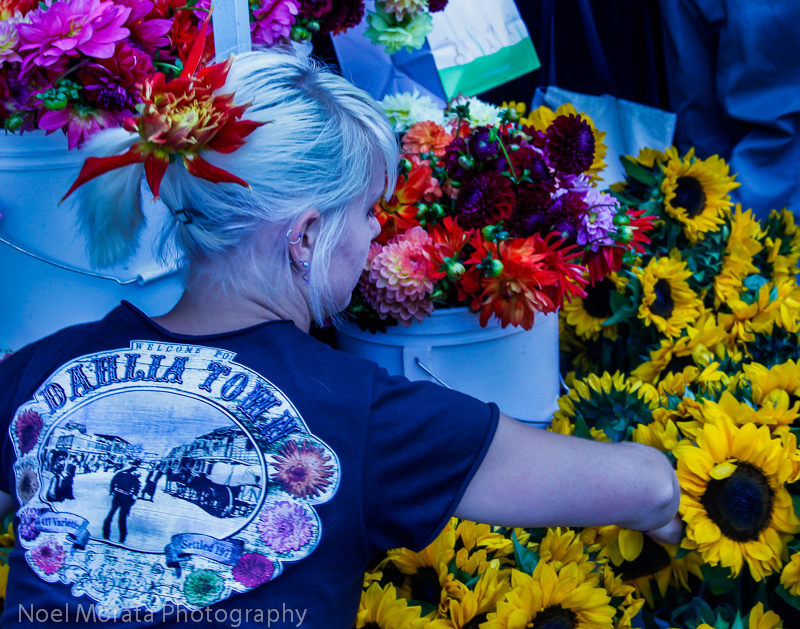 The dahlia lady, makes preps up her display for some fast selling dahlias and sunflowers.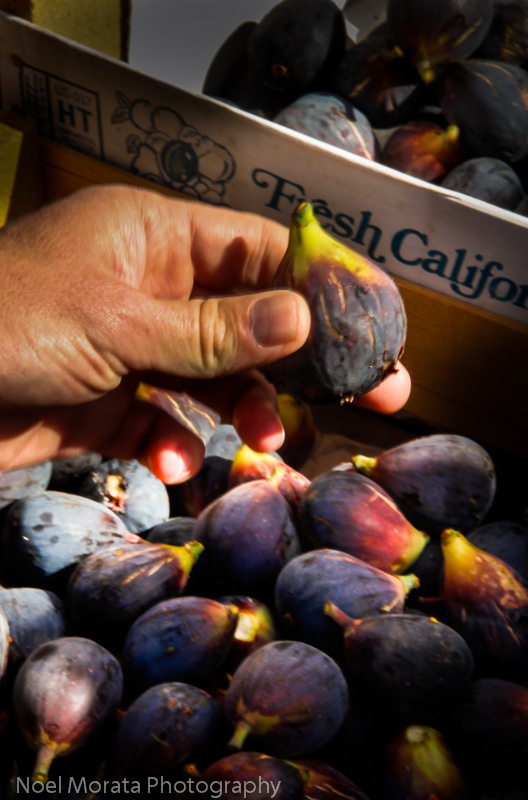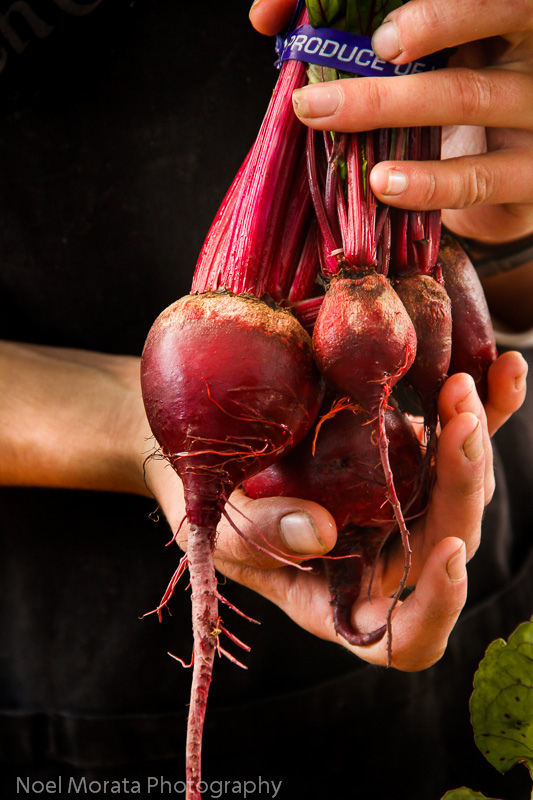 Aren't these gorgeous looking beets?
Not only is the Ferry Plaza farmers market a foodie magnet, it is also a great place to photograph the Embarcadero plaza, the market and of course some beautiful images of food. The Embarcadero ferry builing and interior is also worth visiting and taking some more pictures. Just outside the terminal are seating areas and walkways with scenic vistas of the bay front, and the Bay Bridge in the background. If you would like to see some more images of the Embarcadero and the farmers market, please visit my Flickr page and enjoy the images.
Have you been to some amazing farmers markets like the Ferry Plaza market? Please share your favorite markets with us in the comments below.
If you enjoyed this post on Ferry Plaza Farmers Market, a photo essay, please subscribe below and also share the post with a of the social media buttons surrounding the post, thank you.