Taste some of the best places to eat in San Francisco now (updated)
One of the best things to do in San Francisco is to try some new and unusual food while visiting this foodie centric city. A fantastic way to explore the city would be to combine visiting a neighborhood or attraction with a food inspired visit. There is a host of food tours and sites worth visiting in the city for a unique culinary experience. Of course it is also easy for those who want to discover food venues or specific specialty food venues on their own pace and comfort. Here are some of my favorite places to eat in San Francisco and visiting the various neighborhoods and restaurants to visit you are in the city. Hopefully you will get a chance to visit more of these wonderful food inspired venues when you are in town.
Wondering where to eat in San Francisco?
Many of these classic San Francisco only restaurants are the best of the best to eat around the city and you won't go wrong having a meal at any of the favorite dining venues. Use this guide to help you find the most delicous food and restaurants to satisfy all those fussy foodie expectations in this wonderful food centric city.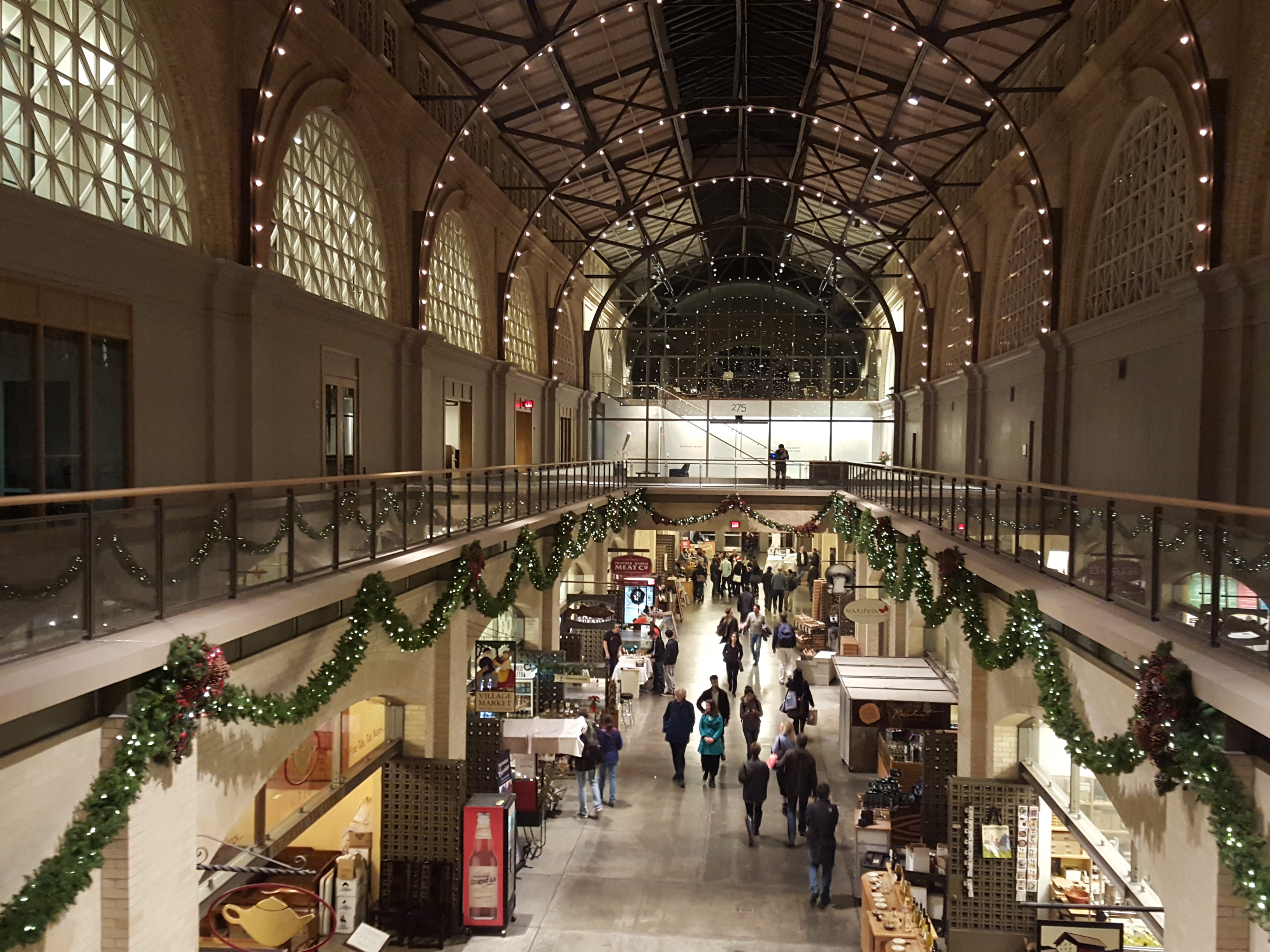 Eating at the San Francisco Ferry Plaza
The Ferry Plaza is definitely a foodie mecca with both a famous weekly farmers market and the Ferry Plaza itself catering to every whim and food inspired delight. The renovated terminal hosts many of the Bay Area's well established food purveyors, restaurants and kitchen paraphernalia and goods to lure visitors in having a completely culinary experience from one end of the building to the other. You can check out a post that I did entirely of the farmers market and Ferry plaza here for more pictures and information. There's plenty of food specialty shops, cafes and restaurants to try to sample the best of regional foods from the Bay Area so take your time and explore everything at the Ferry Plaza.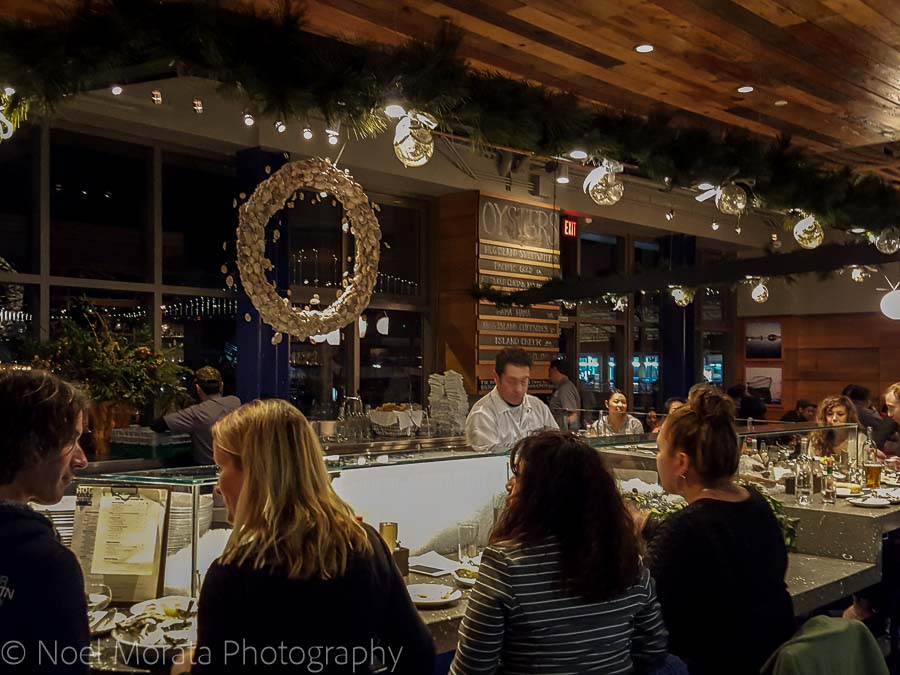 Check out these fantastic restaurants at the Ferry Plaza
Hog Island Oyster Co – The seafood place to eat in the Ferry Plaza. You need to try some of their fresh oysters, but you can't go wrong with any of their seafood specialties
The Slanted Door – This is a very popular and tasty Vietnamese restaurant with a modern flare. Don't miss the Dungeness crab with noodles or the crispy imperial rolls
Boulette Larder – Americana at its best. You must try their Overnight Braised Pimenton Pulled Pork Sandwich
Gotts Roadside – Not just a burger joint, this eatery just is just the right place for one of the best burgers and fries in the city.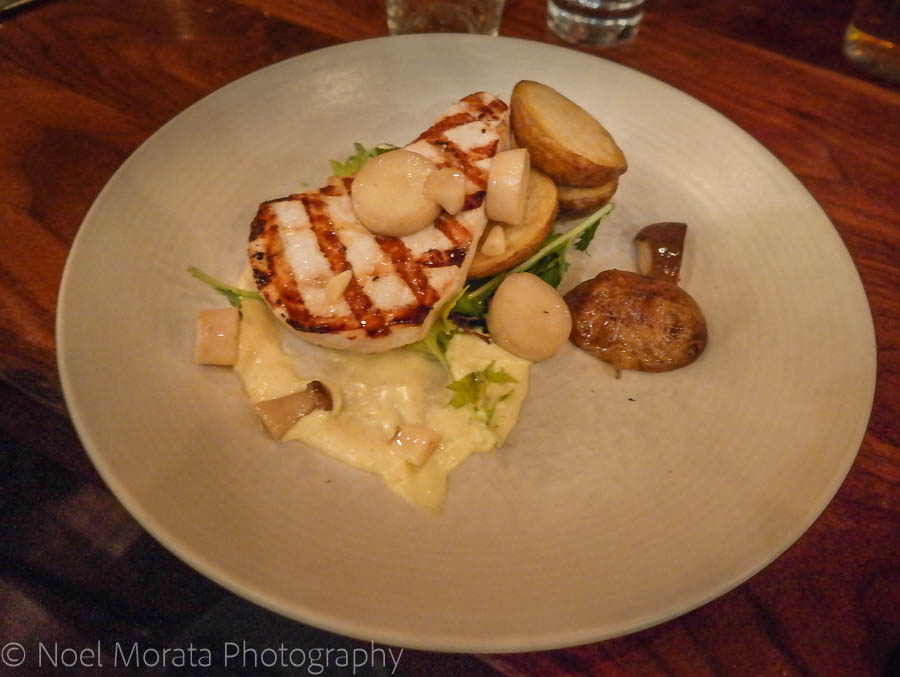 Mixed Seafood grill at Slanted Door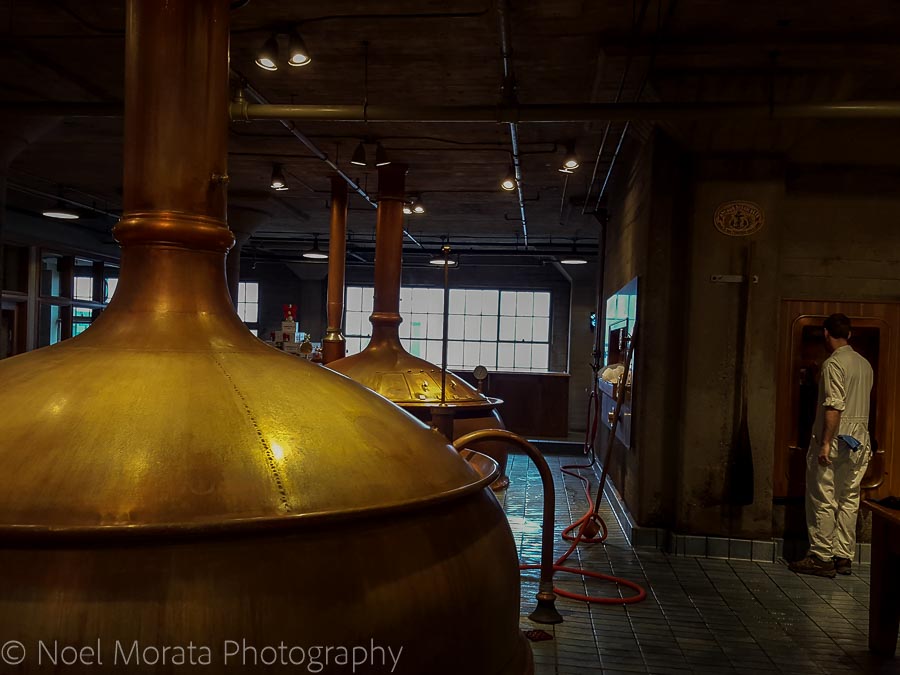 Visiting the Anchor Brewery in San Francisco
A landmark and architectural landmark in the design district of San Francisco, the Anchor Brewery has been a local icon in the area since the gold rush days. Noted as America's oldest craft brewery, the brews are handmade with an all malt mash in their spotless copper kettles combined with modern techniques. Reservations are required for the two daily tours and tasting schedule, you can check out the calendar and details here for more information.

Touring the Little Saigon Area
The Little Saigon area around the Tenderloin and Nob Hill is where you will find a variety of ethnic cuisine from around the world. With a dense collection of Vietnamese food establishments in the neighborhood, the area is also filled with ethnic food shops and restaurants featuring Thai, Pakistani, Mexican, Middle Eastern, Japanese and other 3rd world delights. One of the best ways to explore the area is by taking a food tour offered with Explore SF that highlights some of the unique and tasty bites in the area. You can visit Explore SF's site here for more details and booking information.
With reasonable rents in the area, you'll find a variety of fantastic bites at affordable prices here in the Tenderloin and the Little Saigon area.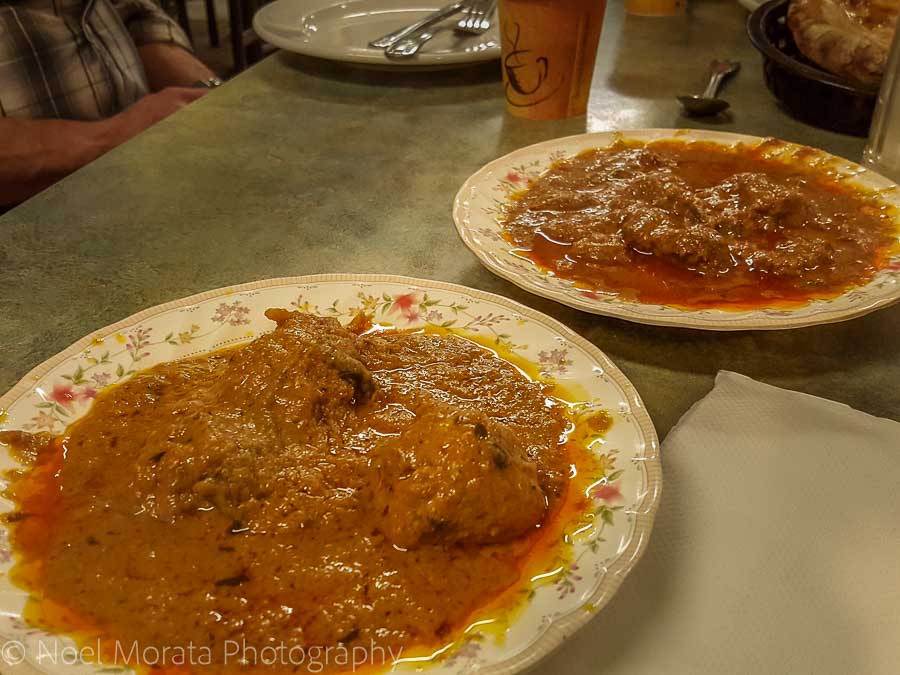 Here are some favorite places to eat in Little Saigon, San Francisco
Saigon sandwich – Mostly a Vietnamese take out sandwich shop, it's all about the delicious Banh Mi sandwiches at this small take out eatery, the sandwiches are all good and very filling
Zen Yai Thai restaurant – This is a really good Thai restaurant in Little Saigon. The soups are really amazing here, try the Tom kha soup and Massaman curry
Arabian Sky – All the food at this Yemeni A restaurant are outstanding and unlike any type any Middle Easter cuisine you've tried. Go for the lamb kahsah, Mandi Hadrami or Baba Ghanouj
Lahore Karahi – A little divey Pakistani place that is very popular with locals in the know serving amazing Pakistani curries and other specialty dishes. Try the The Afghani Nan,  Chicken Tikka Masala and chicken karahi.

Fantastic food at San Francisco's Japan town
Comprising of outside and inside malls with a nice vibe walking through streets to simulate something akin to being in different regions of Japan, a visit to Japan town is a wonderful place to try some delicious food. You can find local favorites and specialties like handmade udon, sushi or nigiri, a bento box meal or how about a nice shabu-shabu? You can practically find any type of Japanese cuisine to suit any cravings you may have for the moment.
It's fun to explore the interior malls or walk around outside on the plaza to take some pictures of the beautiful multi storied pagoda. If you want to try out some of the highly rated spots to eat in Japan town, take a look at some of these Yelp reviews in Japan town here. You'll be happy with all these fantastic choices of popular Japanese food to eat in Japan Town.
Trying some delicious udon in Japan town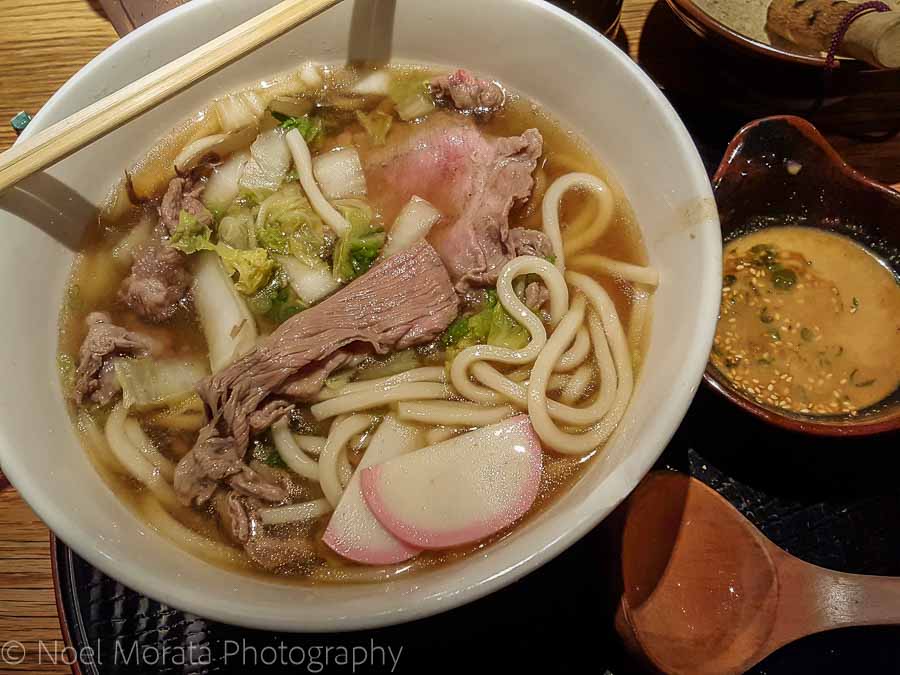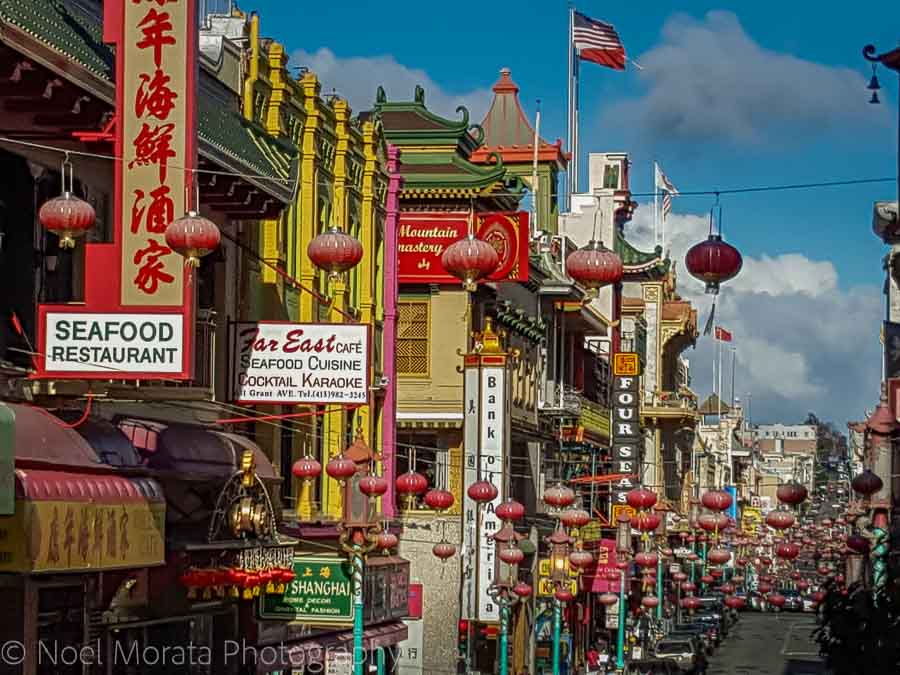 San Francisco Chinatown delights
It's easy to stroll Chinatown on your own in the popular tourist areas of Grant street and the real shopping areas of Stockton street a block away. But to get a real inside view of the unique stores and stories from the neighborhood, take a tour with Wok Wiz Chinatown tours which will give a complete look at the history and unusual stories that brings this community to life. And added part of this tour is an optional lunch at a local restaurant which serves popular favorites along with some dim sum specialties. If you're in the mood to go and explore on your own in the neighborhood, just follow your nose and instinct and you may find a wonderful Chinese meal that may work well. Or you can check out some of these more popular Yelp restaurants for the best choices in Chinatown.
Dim Sum experience in San Francisco Chinatown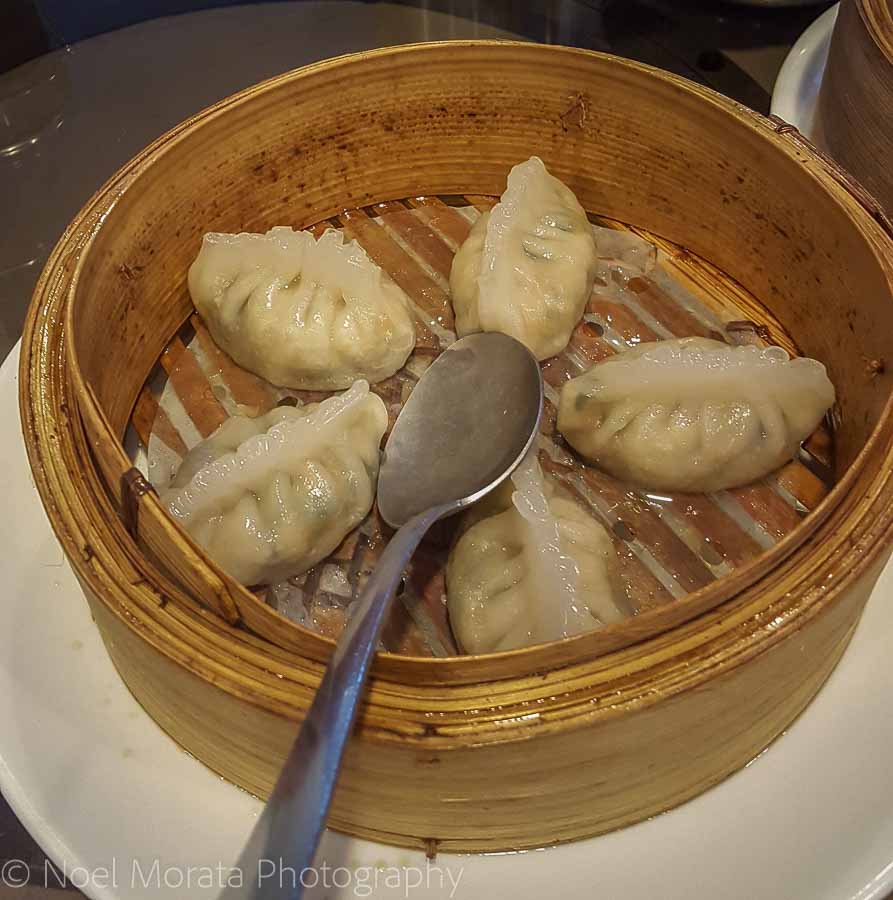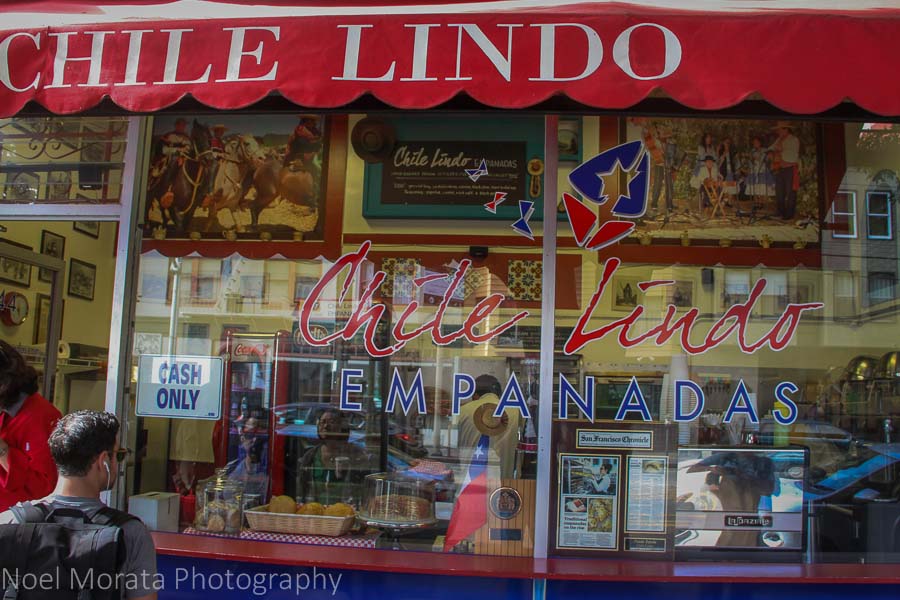 Exploring the Mission and Valencia street
Uber trendy Mission and Valencia street is filled with a food lovers collection of food from around the globe. Initially a go to spot for delicious Mexican and Latin infused cuisine, the area around the Mission and Valencia streets are filled with cafes and restaurants catering the hipster and cool crowd ever so fussy about the latest and greatest foodie spots in this district. Now you can easily find Peruvian food with Vietnamese take out following, and next door is southern BBQ style from different parts of US.  An easy way to do a cross sampling of flavors in the area would be to do a food tour like the Mission Street food tours offered by Explore SF. Their tour gives some wonderful highlights of specialty food vendors, take out foods and restaurants that you drop into about five to six venues to taste some delicious foods from the area.  You can check out highlights I took of one of their Mission Street food tours here.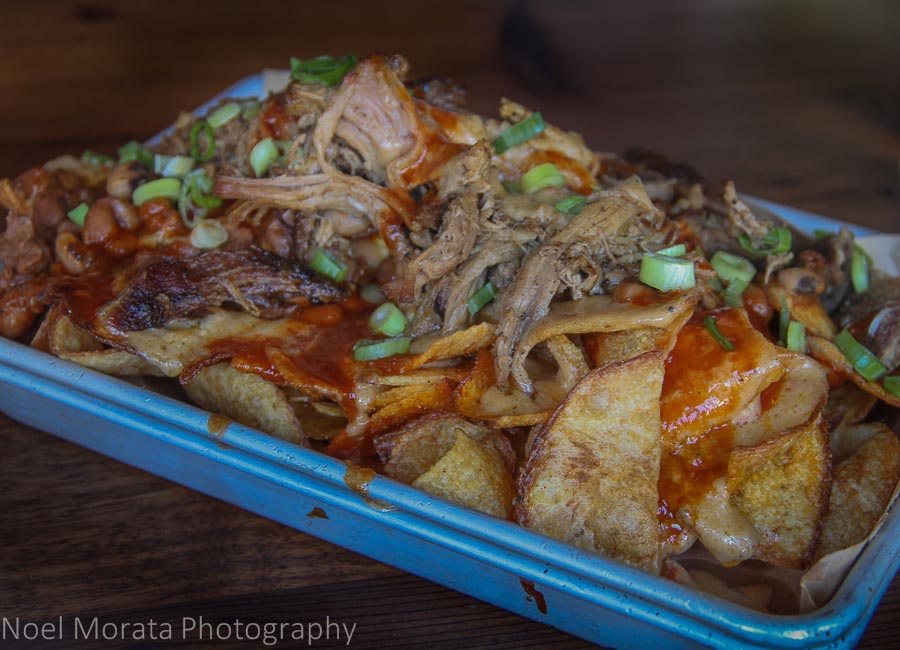 Where to eat in the Mission district and Valencia Street
Limón Rotisserie – An upscale Peruvian restaurant with good ambiance, try the empanadas, Pollo a la Brasa and Tacu-Tacu
Foreign Cinema – This is an upscale indoor and outdoor dining venue serving delicious Mediterranean style cuisine like Brandade, Beef carpaccio, Santa Barbara Smoked salmon and yummy Croque Madame
Tartine Bakery – A busy and take out bakery and cafe that features creative European desserts and other savory dishes
Lolo – Mexican small bites and Tequila inspired drinks. Order some fish tacos, shrimp tacos, and funa tacon and your all set here.
La Taqueira – Tacos and Burritos down and dirty, cheap and delicious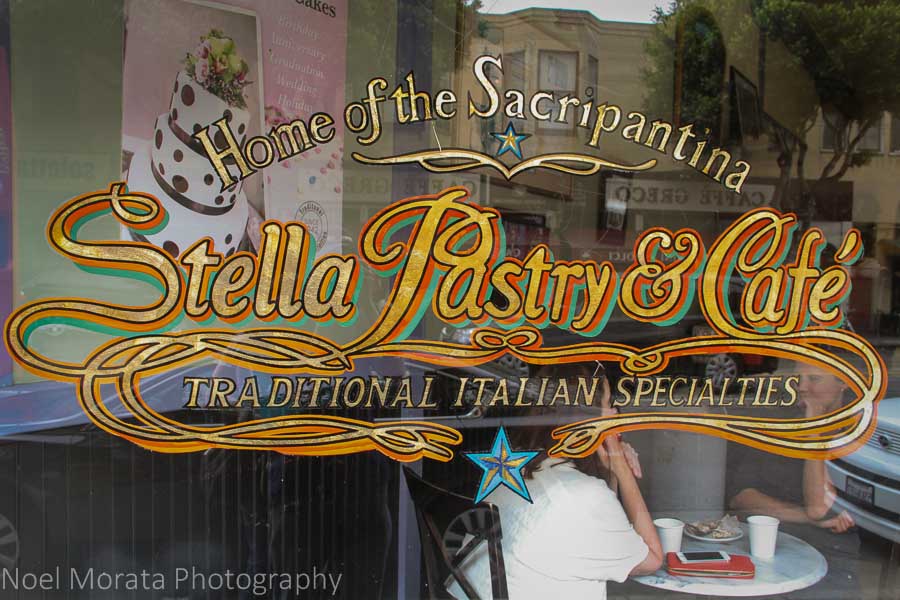 North Beach eateries
The North Beach area is also well-known as Little Italy with all its delightful cafes, bakeries, coffee shops and other local specialty shops that are located mostly around Columbus and Grant streets surrounding the small park at Washington Square. You will find a lot of places to stop and snack or if you are really hungry there are a lot of fantastic eateries, especially popular Italian restaurants have popular and local followings that visit regularly. For a unique food and touring experience try a local food tour of the North Beach area exploring some of the history, businesses and favorite eateries from the area. One on my favorite food tours was with the North Beach Food tour, you can check out my highlights of this wonderful tour highlighted on the link.
You won't go wrong trying out any of these classic Italian restaurants in the North Beach below and come out bursting at the seams!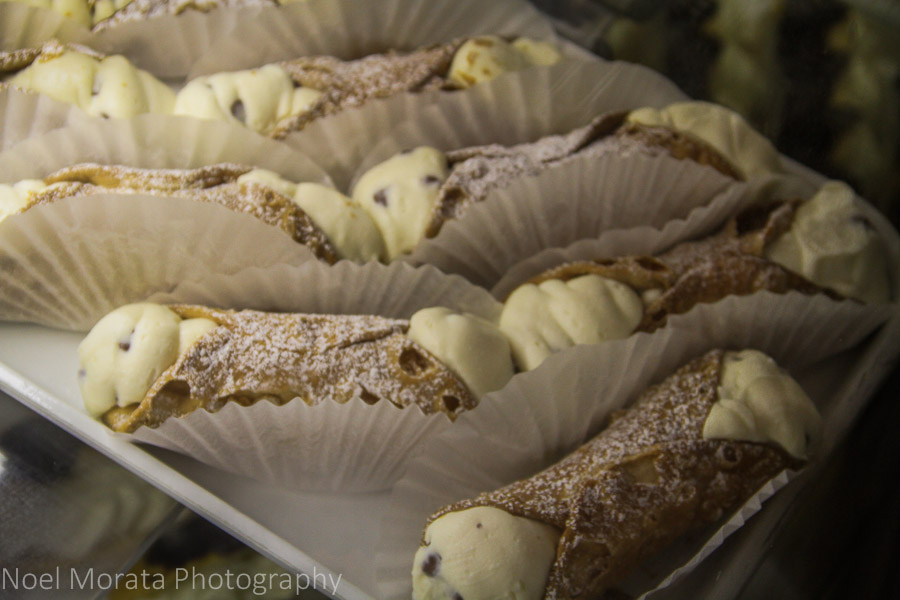 Here are some popular places in North beach to try some Italian food
Rose Pistola – Anything garlic is on the menu at this garlic inspired restaurant – try their specialty which is
Sotto Mare – Seafood is king here so try out the Cioppino, linguine and seafood or the clam chowder
Caffe Sport – Kitschy décor make this an interesting Italian trattoria to visit, try the pesto pasta, white sauce Cioppino, or pasta rustica
L'Osteria del Forno – Intimate ambience and great food in this North Beach Osteria – try the thin crust pizza, roast pork braised in milk or delicious paninis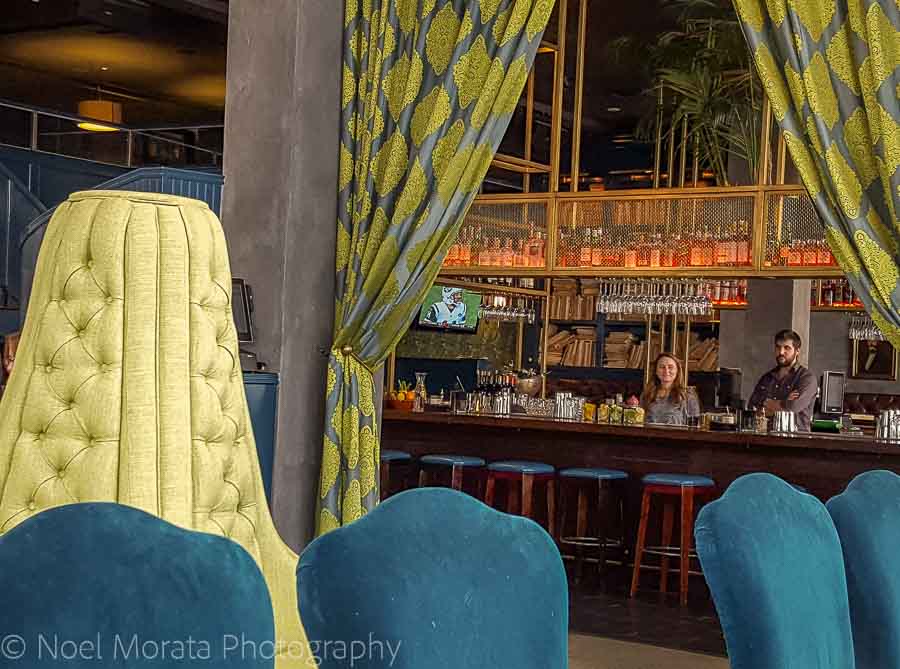 San Francisco's Chestnut street Corridor
The popular shopping area around Chestnut street in the Marina is also filled with fantastic take away food, inexpensive cafes and restaurants for those that want to sit awhile and do some people watching. Many of the food venues here cater to a local crowd with very tasty and inexpensive food so the typical scene is more casual with a variety of food choices. The food venues tend to change hands quickly in this neighborhood with a few regular spots that are frequented by local customers. Chestnut street is a fun street to explore, go shopping and have a great meal or even just find a good spot for a snack or a drink in a fun spot.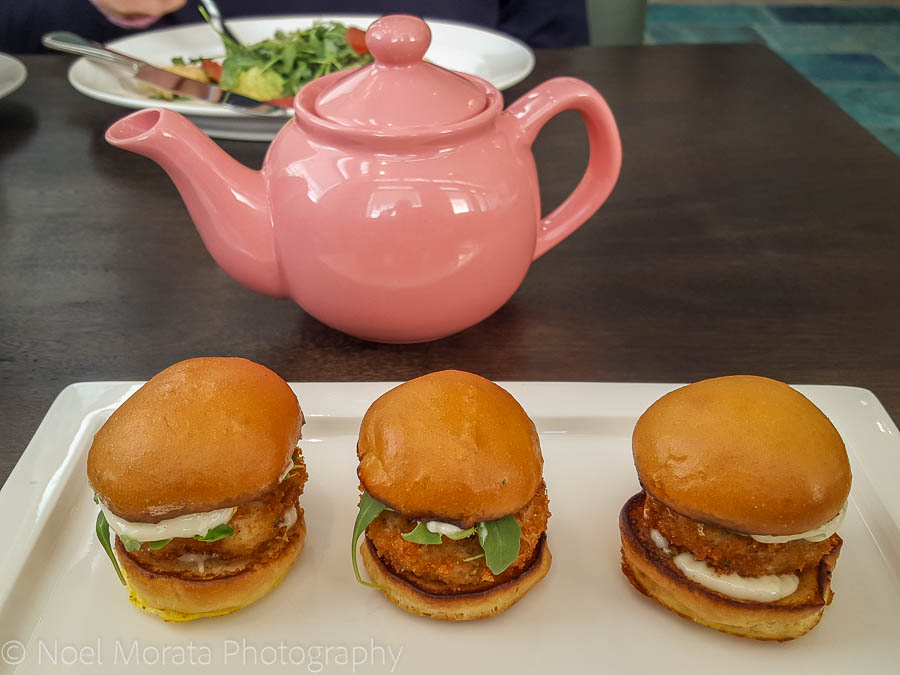 Here's some good food to try on Chestnut
A16 – This is a very popular pizza and Italian trattoria serving rustic Italian cuisine. Signature dishes are typically their pizzas and rotating pasta specialties along with a nice sampling of antipasti.
Mamacita – This always packed eatery is local favorite serving creative Mexican flavors like shrimp 'Al pastor' tacos
Bistro Aix – Intimate and casual dining with an outdoor patio area serving Continental and American classics. Try the House Cured Salmon, Dill Crème Fraiche & Potato Galette, Grilled octopus with arugula, or any special pizzas for the day.
The Commissary – Located at the Presidio is this modern restaurant serving bistro style food with contemporary Spanish influence. Enjoy the roasted chicken, mushroom escabeche and Pan seared trout.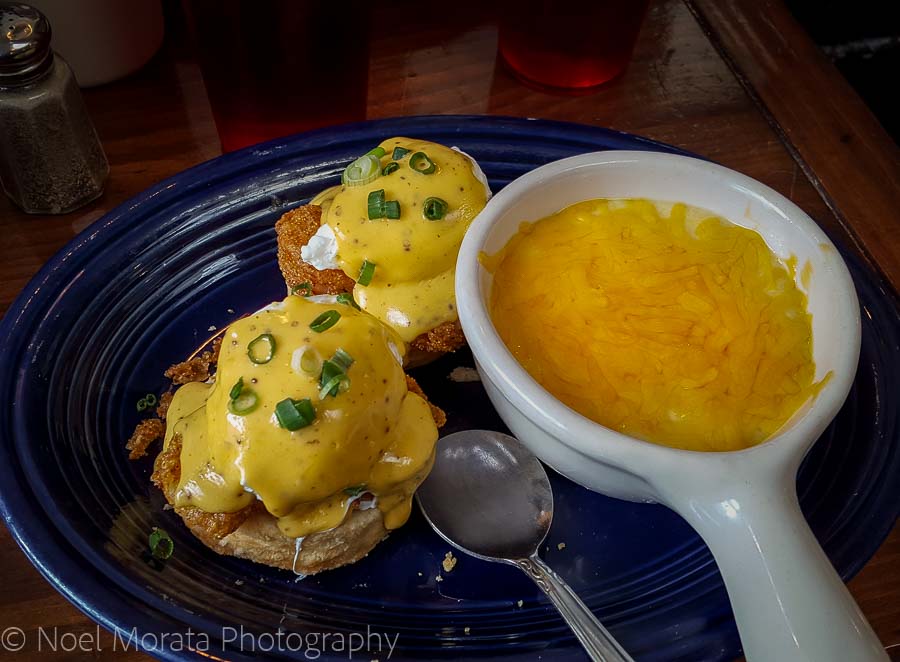 Where to eat at Divisadero 
An uber trendy area of new restaurants keep popping up on Divisadero and filled with Hipsters and hungry foodie types. This up and coming area has been the talk of so many new upcoming restaurants that serve anything and everything from Latin fusion, Southern style food, Tasty Barbeque, Raw food and so many other tasty foods. The area is fun to explore and even try a few places for some small bites to get a nice taste of the foods on Divisadero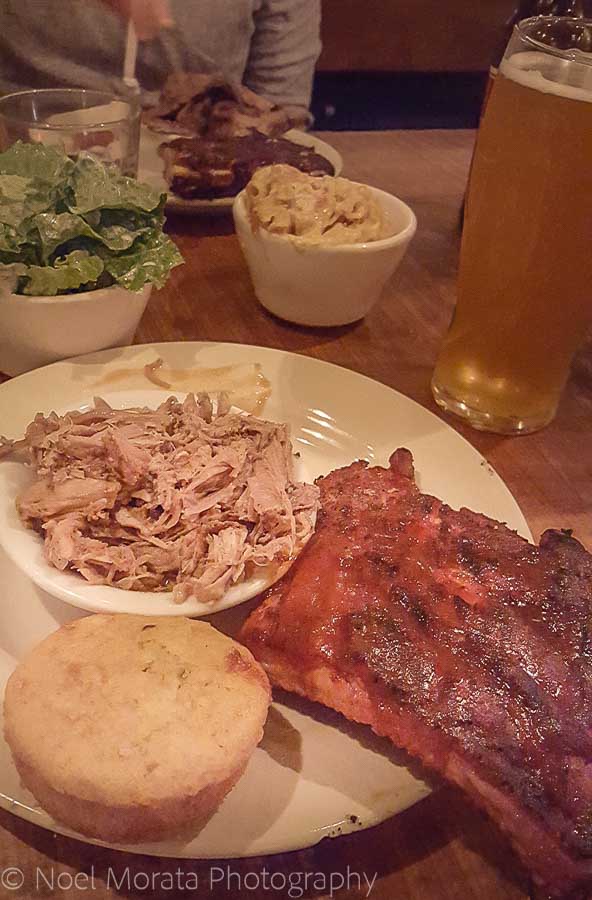 Enjoy some of these fun and delicious restaurants on Divisadero
Betty's Meat & Three – Delicious southern style food just like the south. Order some
Nopa – New American cuisine in an urban rustic space. Innovative dishes include: warm goat cheese with apple and crostini, pappardelle with Bolognese or the Porchetta.
4505 Burgers and Barbeque – Patio dining spot with a cool vibe, the barbeque here is sticky good with some amazing side dishes. Try any or all of the following: brisket sandwich, pulled pork shoulder or any of their combination specials.
B Patisserie – Just off Divisadero on California is this amazing dessert palace that is a local favorite for delicious desserts. Things change daily on their baking schedule, just check out what is shown on the dessert counter bar and you can't go wrong with anything you choose.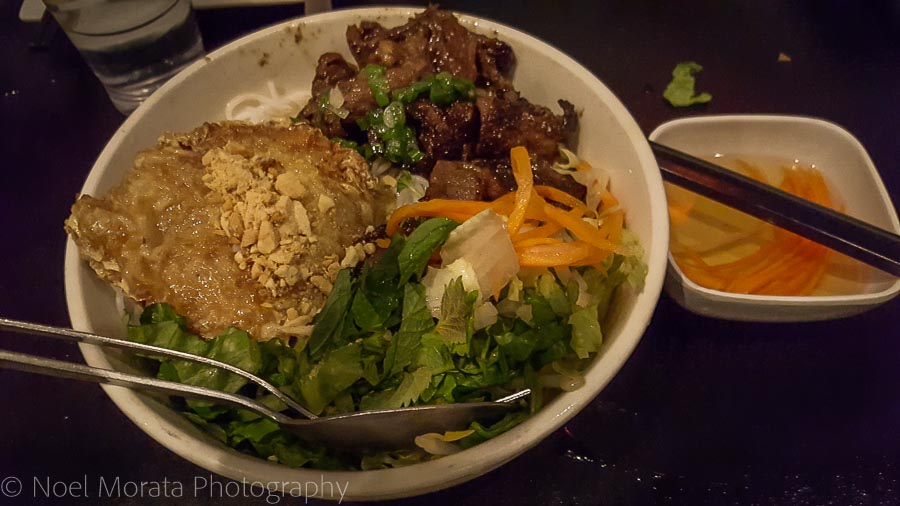 The Richmond district and Clement street
The Richmond district has always been a haven for different ethnic cuisine, primarily Russian and Chinese. But now there is a slew of foods from around the world and locals know to go out to the Richmond for really good ethnic foods. This is a large area in the Richmond with eateries mostly concentrated around Geary and Clement streets.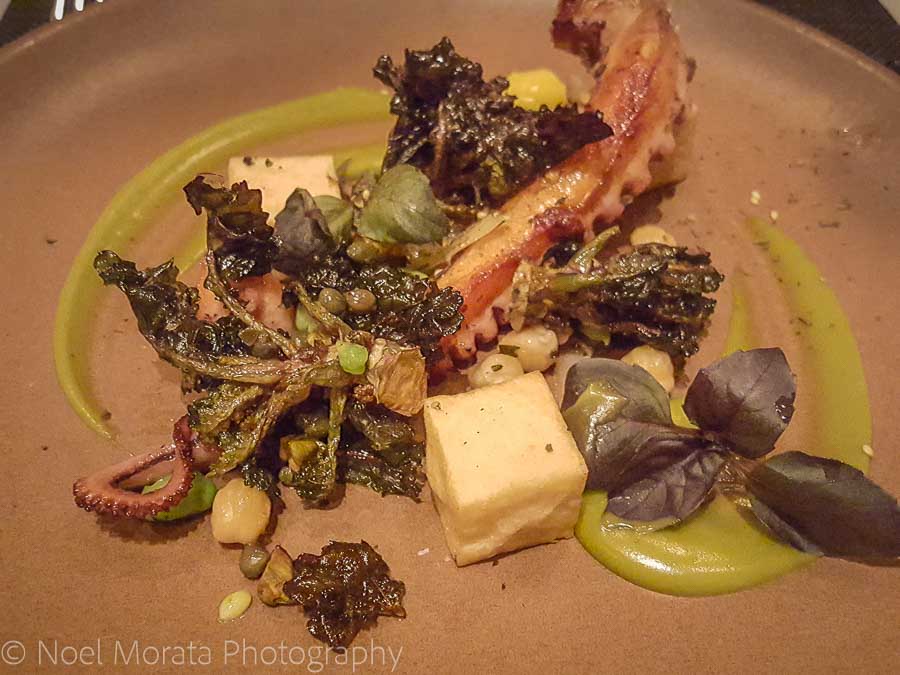 Here are some of my favorite places to eat in the Richmond
Aziza Restaurant – A modern and dark interior to a beautiful and upscale Morrocan inspired restaurant. Best dishes to try include
Burma superstar – A modern mix of Burmese with California local fresh produce. The food is served up spicy but you can request to tone down the dishes to your comfort level. Try the specialties like tea leaf salad, Samusa soup, Mango chicken and Burmese beef curry.
Cinderella Bakery and Café – a very popular Russian bakery in the Richmond district, you must try the local favorites here including: piroshky filled with beef and herbs, beef stroganoff, Pelmeni – Russian style dumplings, Siberian pie and strawberry and cheese turnover.
Hard Knox Café – Soul food done right with all of the favorite southern dishes to make you want to come back regularly. Best things on the menu include: Fried chicken and ribs, country fried steak, and chicken and waffles.
PPQ Dungeness Island on Clement – This Outer Richmond Vietnamese restaurant specializes in everything crab along with its famous garlic noodle dish. Specialties include salt and pepper Dungeness crab, garlic crab and asparagus and crab soup, it's all delicious
 Discounts on San Francisco dining
For discounts on dining out in San Francisco where you can take advantage of great deals for many great choices, check out the links below.
Restaurant.com deals here for fantastic prices and daily offers to dining out in San Francisco.
Check out other dining out or shopping deals here offered for visiting any other locations around the Bay Area or California.
If you enjoyed this, please Pin it!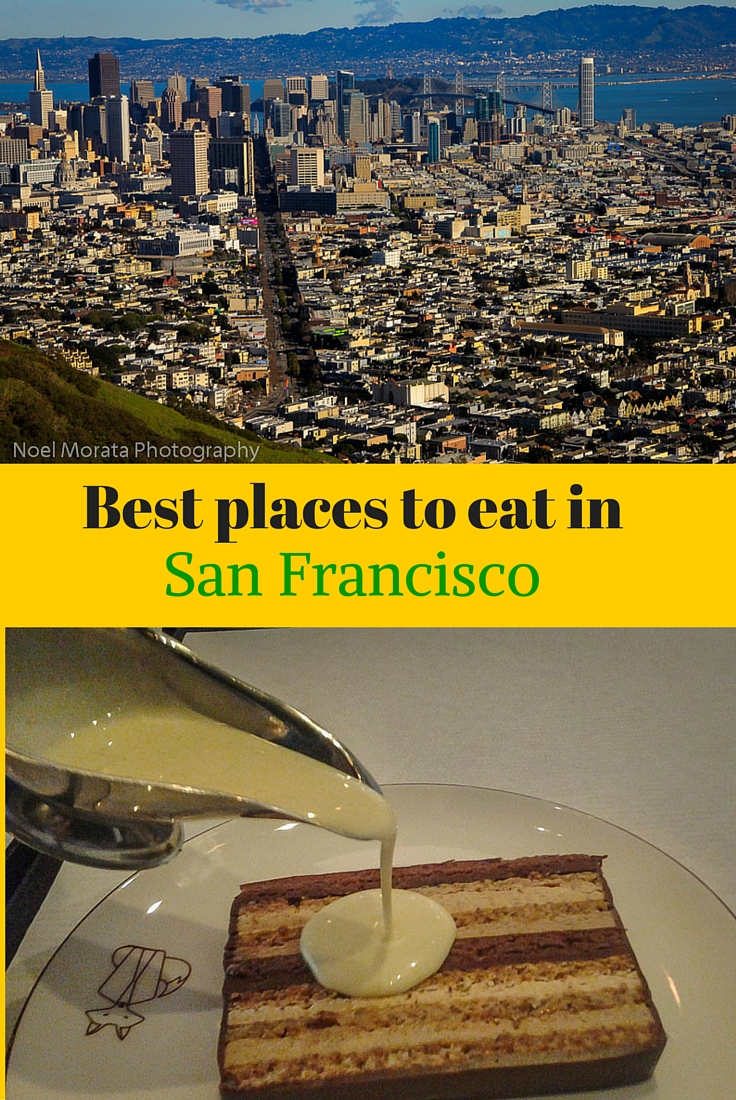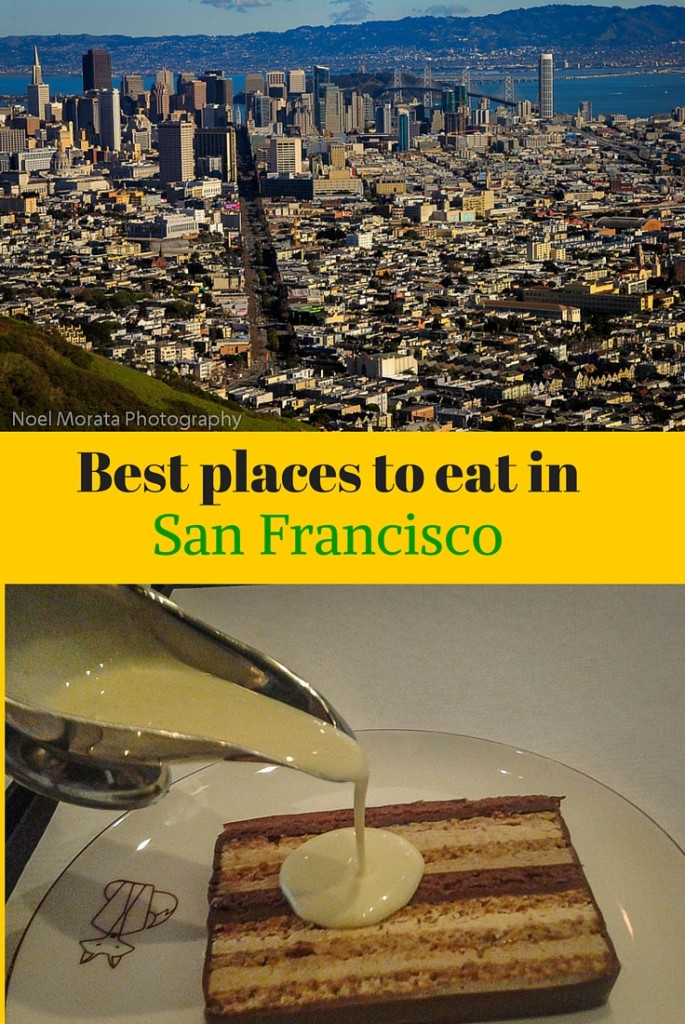 Thanks for visiting this post on Places to eat in San Francisco. If you enjoyed the images and post, could you please share it with any of the social media buttons located around the post. Thank you for sharing some of the wonderful sights and tourist locations around the city , all thoughts and opinions are my own. If you are interested in finding out more information about visiting San Francisco during the holidays and on to the New Years, check out the San Francisco tourism site here for all the wonderful updates and events.
Check out these other cool places to visit around San Francisco
20 quirky, fun and trendy places to visit in San Francisco
Visiting the new SF Moma – San Francisco Museum of Modern Art
Fantastic places to eat in San Francisco
San Francisco views from above
San Francisco Mission district food tour
San Francisco North Beach food tour
The cool stairs of San Francisco
San Francisco – best views to take a picture
Cool graffiti at Clarion Alley
Exploring North Beach and the Greenwich steps
Have you visited San Francisco and tried any of these venues?
Enjoyed visiting the neighborhoods and restaurants of San Francisco? Please share your thoughts in the comments below.
Conclusion on Places to eat in San Francisco
San Francisco is blessed with amazing places to eat of different cuisines from around the world, fantastic street food, local neighborhood eateries to ultra fine dining establishments throughout the city.
Hope this post has inspired you to visiting San Francisco and enjoying the dining scene that makes the city so special and fun to eat around town. Thanks for checking out the blog today and finding out about the Places to eat in San Francisco. You will definitely enjoy your San Francisco travel and experience some of these cool delicious venues around town.
If you like what you see, come and check out my other social media channels for more updates, including Instagram, Pinterest and Twitter
Disclosure – This post contains affiliate posts offered at no additional costs to you and also helps to support this site.