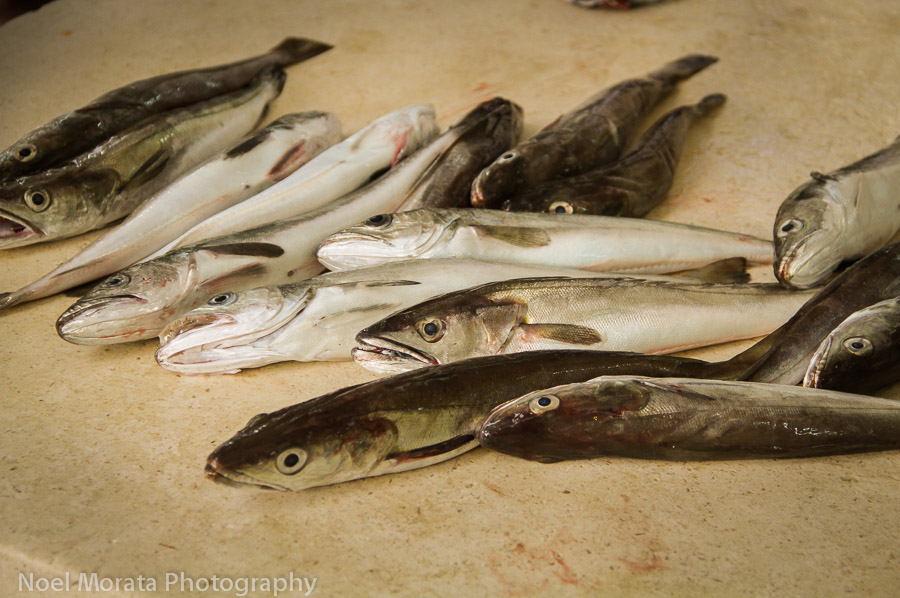 Split, Croatia – the morning fish market
The morning fish market in Split is quiet lively and loud – everyone is yelling out the specialties of the day, some are animated, even comical in their zeal. You almost have to stand out if you want to sell out of the days catch since there is a lot of competition for the best and freshest seafood you can find in Dalmatia.
Taking photographs of markets, especially seafood markets are fun as long as you don't get in the way and you are observant of the traffic and stay out of the pathways. There's nothing worse than being a clumsy tourist getting in the way or disturbing vendors who are trying to make their livelihood selling their seafood. But if you do act quick, you can go right in and zoom on some amazing shots and detail at the morning market. And who knows, maybe you can occasionally get some funny or interesting shots of some of the vendors in action and touting their specials of the day.
Here are some of the wonderful highlights exploring the seafood market in Split: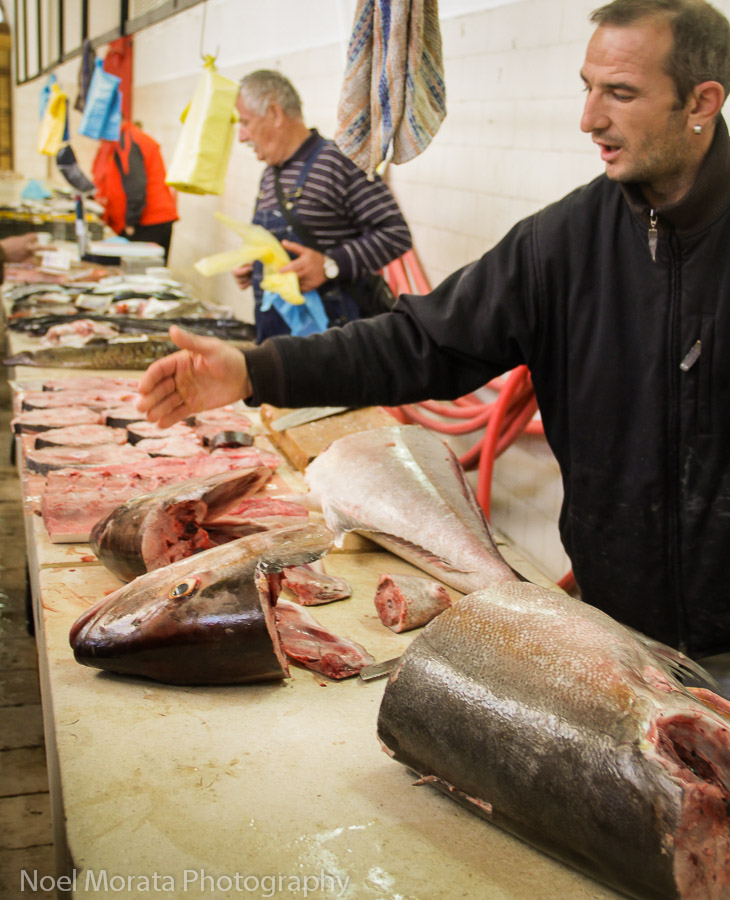 It's amazing, the variety of fish and seafood available at this market – there are a whole rainbow of colors, sizes and assortment available for sale and just caught the night before. The seafood market has a very strong influence to the local economy and has a substantial role in Split's history, tradition and cuisine.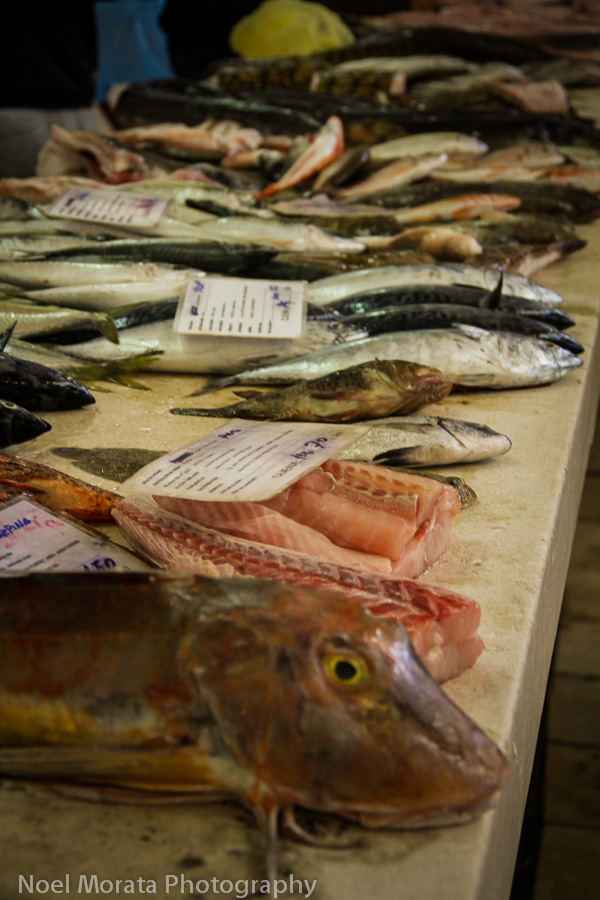 It's amazing to watch and see how these fish vendors can quickly filet an entire tuna in just a few minutes and come up with perfect fish filets for sale.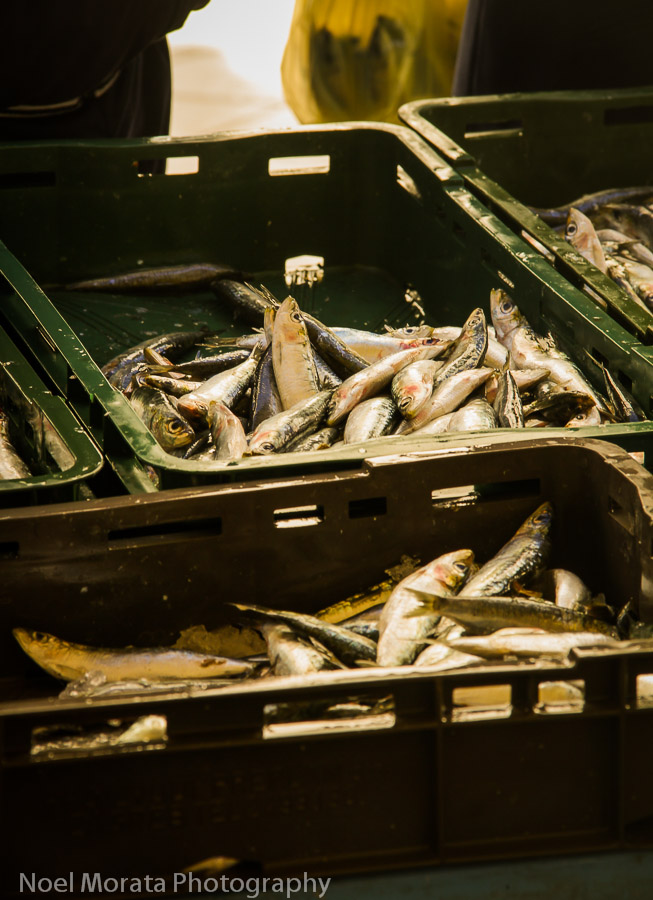 The fish market is housed in an ornate and beautiful building with slab limestone counters and floors, it's so wonderful seeing seafood presented this way, so fresh in a very clean environment. The outdoor section is also an overflow of the inside market with many more selections of fish and shell brought in daily for sale.
So many different types of local shell-fish were on display at the fish market, it's amazing the different varieties that are gathered locally. From the image above, not everyone enjoys the fresh smell of seafood on display at the markets. The shell fish selection is extensive, with so many different varieties of shellfish in every size, color and shape for sale today.
This video shows the fish monger expertly skinning that really ugly fish above into some edible pieces of fish steaks for the customer patiently waiting below.
If your up early in Split, take a walk over to the seafood market on the western side of the old city and follow your nose. The lively indoor/outdoor market is a must visit spot for seafood lovers especially with all the amazing varieties available for sale every day at the Split market – a wonderful place to photograph and enjoy a slice of food and local culture.
For more  posts on visiting the fascinating city of Split,  Croatia – check out my other stories below
The best places to visit and photograph Split
Farmers market in Split's old town
A free Split city tour of the Diocletian Palace
Local foods of the Dalmatian coastline
Enjoying a day in Trojir, Croatia
Thanks for dropping by and checking out the Early morning fish market in Split. If you enjoyed this post, please share it with any of the social media buttons below or on the side, thank you.