For anyone wanting to combine a culinary experience with exotic travels, it's not so easy combining an amazing destination with an equally superior foodie experience that surpasses one's expectations.  There are so many countries around the world that excel either at delicious cuisine or purely as a travel destination on its own. But there are only a few really great places in my book, that are both exceptional travel and culinary worthy destinations. Food as a focus for any travel can be its own pleasurable experience, but when you combine it with a city or region within a country that delivers amazing gastronomic pleasures with incredible one of a kind attractions, then visiting would be a worthwhile endeavor.
Following are some of my favorite places that I have traveled and delivers on both the fantastic travel and culinary experience that you may want to put on your travel calendar sometime in your life.

Want to know what destinations to go for great food?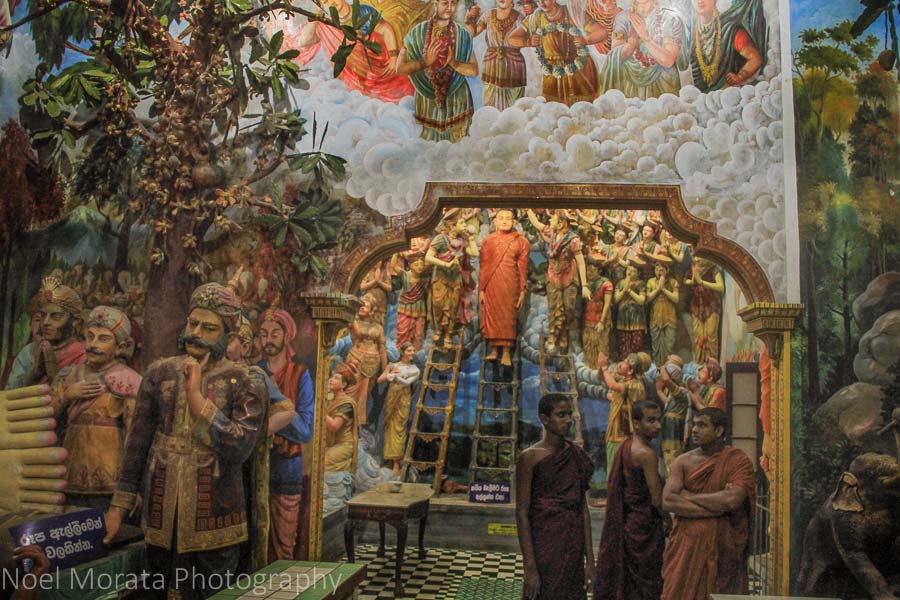 Top food destinations – Sri Lanka cuisine
Sri Lanka which is an island located on the south-east tip off India is truly an exotic destination worth exploring on its own, but when you combine it with some of the most flavorful and spicy food, you will want to book a plane ticket to explore this amazing country and its cuisine. The food in Sri Lanka is offers a variety of different flavors, spices and food experiences from the different regions around the island.  Towards the coastal areas where seafood is plentiful, you can find a variety of seafood on the menu and street food vendors selling fresh catch of the day.  Around the central and mountain areas of Sri Lanka, you will find the cuisine to be more specialized in with fresh produce, meats or locally made finished ingredients or goods used on tasty curry dishes, stir fried or even vegetarian style casseroles or simple fried foods. Eating is an important part to daily life for a Sri Lankan, so shopping for fresh ingredients at the daily markets or convenient produce markets is always an important part of the day to enjoy a wonderfully prepared meal with fresh and in season produce or finished goods.  Busy Sri Lankans can easily go to the many food markets and pick up freshly made sauces or traditional foods for takeaway service. Just don't be too surprised when you visit some of these outdoor markets, they are quite loud, gritty and smelly depending on what produce or street food is being prepared right on the streets. Take a look at my top 10 most popular dishes and drinks from Sri Lanka here and you may put this on your bucket list of foodie places to visit soon because the food is that good.
If your curious to see what Sri Lanka looks like, check out my some of my current posts below.
The colorful world of Sri Lanka
The seafood markets of Negombo
The colonial city and Unesco site at Galle
Spicy Sri Lanka crab curry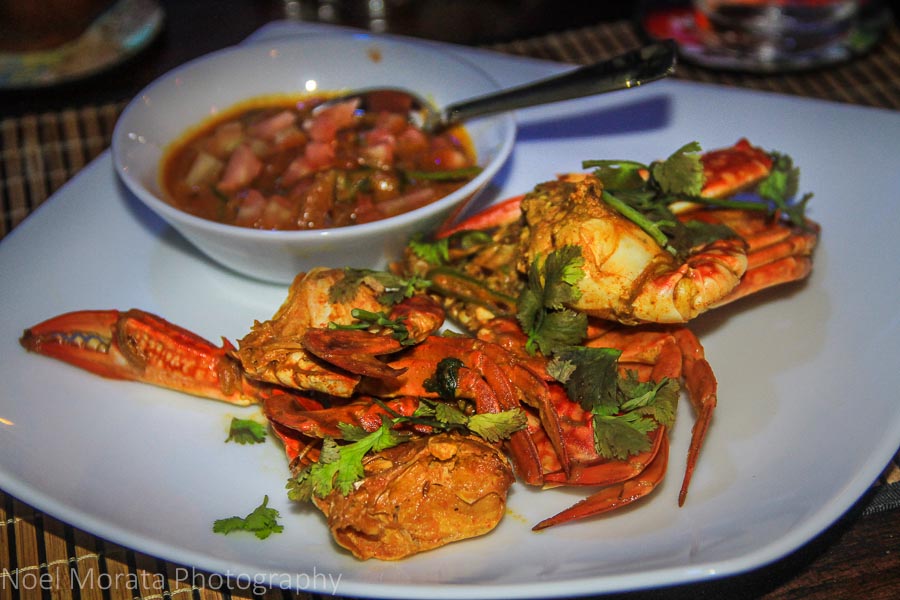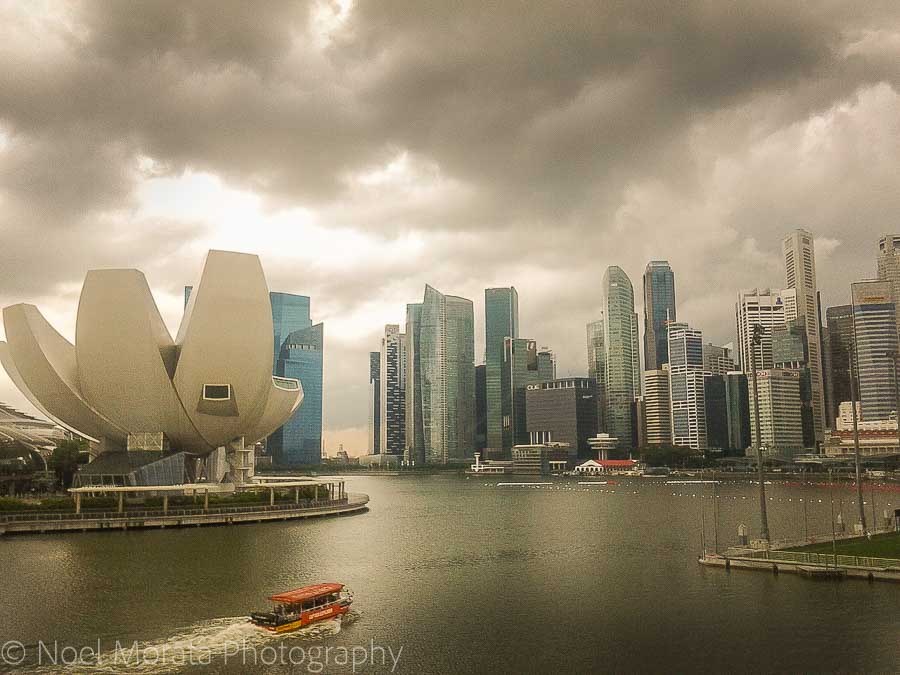 Top food destinations around the world – eating out in Singapore
Singapore has always been a food centric country where eating is really the main event for family and friends to gather and enjoy a great meal together. The city is filled with a plethora of fantastic dining options from delicious hawker stands and food courts that are relatively inexpensive and a wonderful eating experience to incredible Michelin star dining venues. Cuisine here is a mixture of many cultures and nationalities but primarily the three main Asian groups that represent the entire city, this includes: Indian, Malay and Chinese cuisine as the primary cuisine. You can easily find any or all of these ethnic foods in the many food venues, ethnic neighborhoods around the city and even 24 hours a day service. There are also many international brands with well-known chefs that have restaurants located in Singapore, creating their  signature outlet here to capture brand recognition in the culinary capital of Asia. The best way in my opinion to explore this city is to visit the areas that are a foodie destination including Chinatown, Little India and the Arab district around Arab street which features Islamic food of Malay, Indonesian, Indian and Arabian heritage. With so many food courts, ethnic areas and street food available, you will find plenty of food options to sample and enjoy in your visit to Singapore.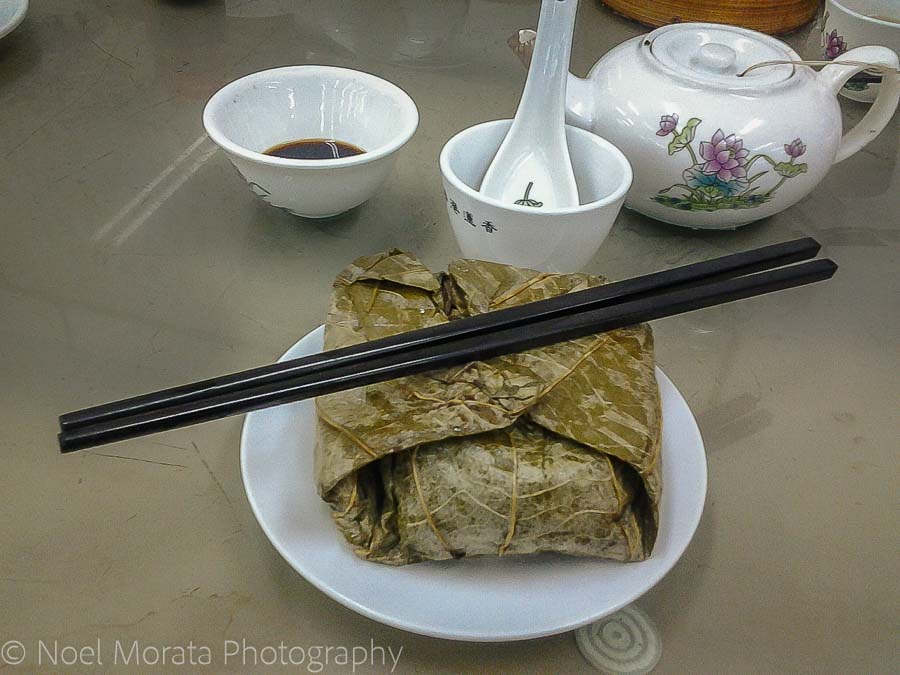 Top food destinations around the world – amazing foods of Thessaloniki, Greece
This cosmopolitan city along the eastern coastline of the Aegean sea and close to the Turkish border is perhaps the most food centric regions in all of Greece. Thessaloniki is considered the culinary capital of Greece with a mixture of influences from Turkey and the Baltic regional areas and the Greek factor into the multinational ingredients and cuisine of the city. You will find many outdoor and specialty markets around the city that sell fresh seafood, local meats and finished products along with other specialty food grown or made in the regional area.  Street food here is considered their fast food with popular foods like Souvlaki, Patitsio (Greek lasagna), Koulouria (bagels), Gyro, Greek Salad, Dolmas and a slew of other popular Mezedes (Greek appetizers). Every block that you walk down in Thessaloniki is filled with small mom and pop eateries that are popular and considered the Greek version of inexpensive fast food. Check out my food tour highlights of Thessaloniki with visits to the markets and popular street food and eateries in this delicious city  of fabulous food.
Sample plate of Greek mezedes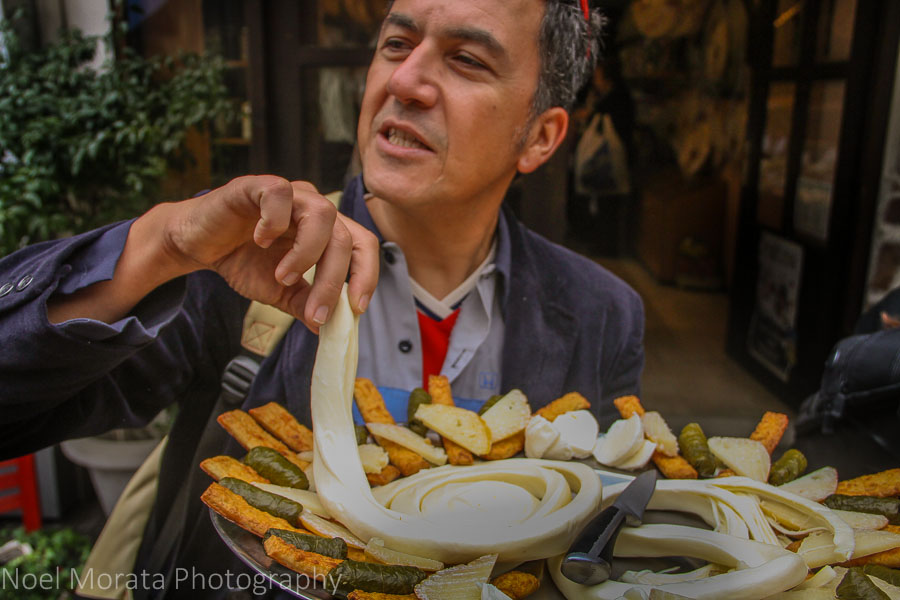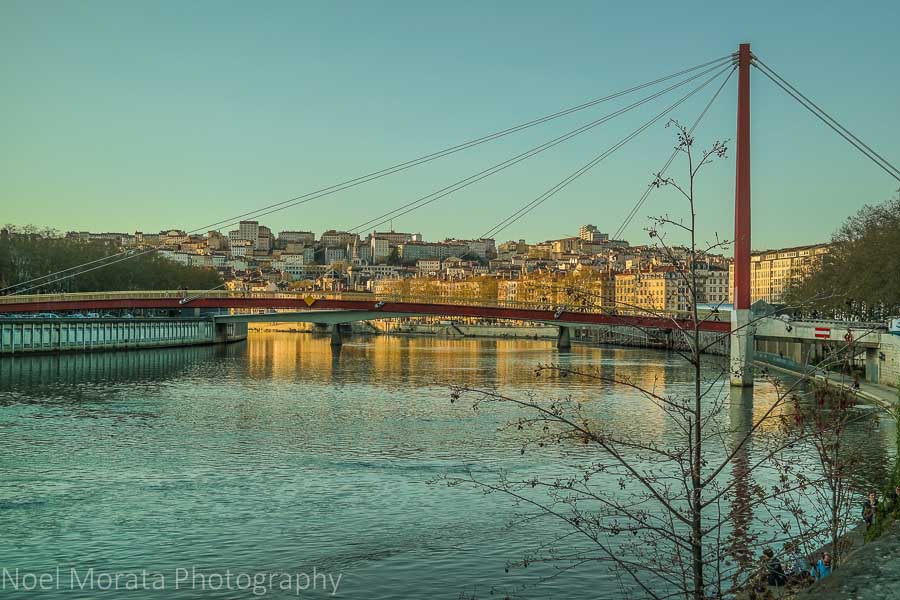 Top food destinations around the world – delicious French food at Lyon, France
Lyon is definitely a must go to destination for delicious regional French cuisine ranging from street and market food, fantastic bistros to amazing fine dining experiences. Lyon has the best of French regional foods by having immediate access to quality grown produce, fantastic finished specialty foods even access to incredible seafood even though the city is in the center of France. It's easy to find out the best of the eateries to experience in Lyon, but just as nice to walk down any of the streets around the city and happen into a wonderful local café and have an incredible gastronomic experience. If you haven't heard about this wonderful destination you can check out my first impressions of Lyon here,and maybe you will put this in your food travel bucket list soon. After dinner, Lyon is a wonderful city to walk around in at night-time and check out the beautifully lit monuments and attractions, check out my Lyon at night post here for inspiration.
Street food vendor in Lyon's old town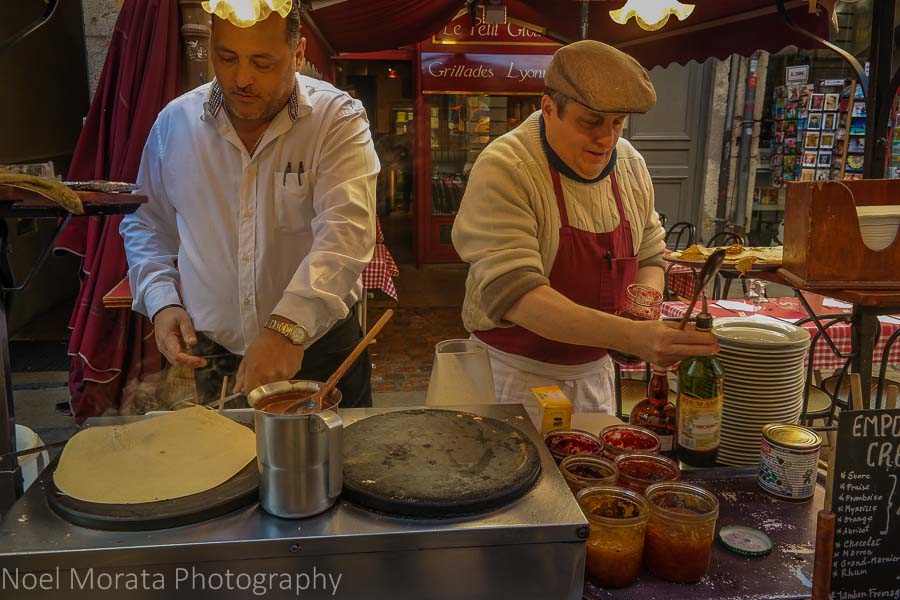 Paella for sale at an outdoor market in Lyon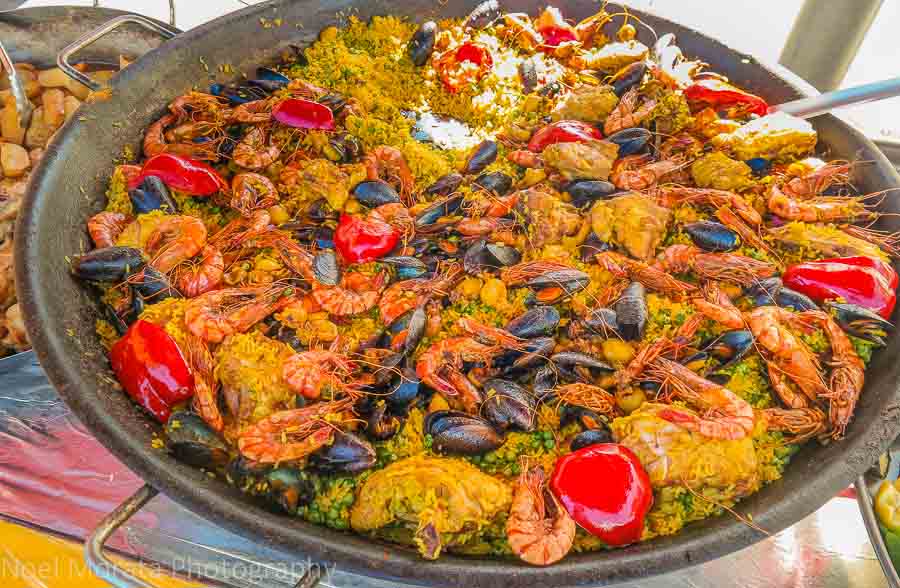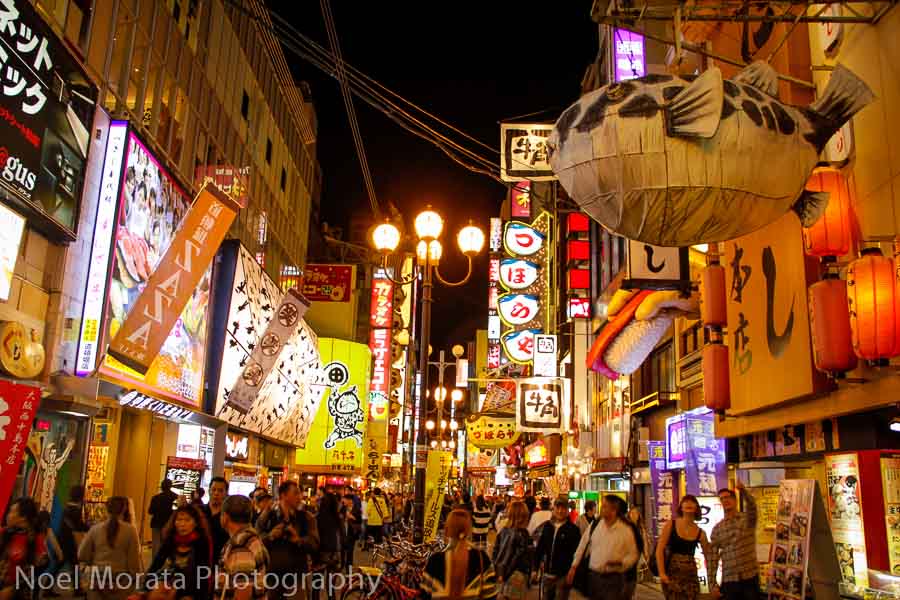 Top food destinations around the world – Japanese cuisine in Osaka, Japan
Japanese culture always rank the eating experience as one of the most important parts of daily living. So it is no surprise about the hyper food centric Japanese treasure good quality above all else and will look fanatically and spend a lot of money for just the right epicurean experience that tickles their taste buds. Everywhere you go in Japan eating is very important to Japanese culture but even more popular in food focused urban cities like Tokyo, Kyoto, Osaka and Nagoya where international flavors along with quality locally sourced ingredients rank supreme like their famous 'Master Chef' series of Japan. For those looking for unusual and an exceptional variety of flavors along with a lot of fun and over the top entertainment venues, you need to visit Osaka which is known in Japan as the culinary center of great food from the street food, mom and pop style eateries to extremely expensive restaurants where all the ingredients are either locally sourced or imported fresh via airplane delivery. Osaka's busy and crazy nightlife and food zone centers around the Dotonbori district which a main street and some side streets filled with restaurants and barkers that acting crazy and trying to out do each other to lure in customers for an evening meal. If your planning on traveling to Japan, check out this Japan guide for more details and travel inspiration.
For more images and details to the weird and wacky area of Dotonbori, check out my post below.
Checking out the entertainment district at Dontonbori in Osaka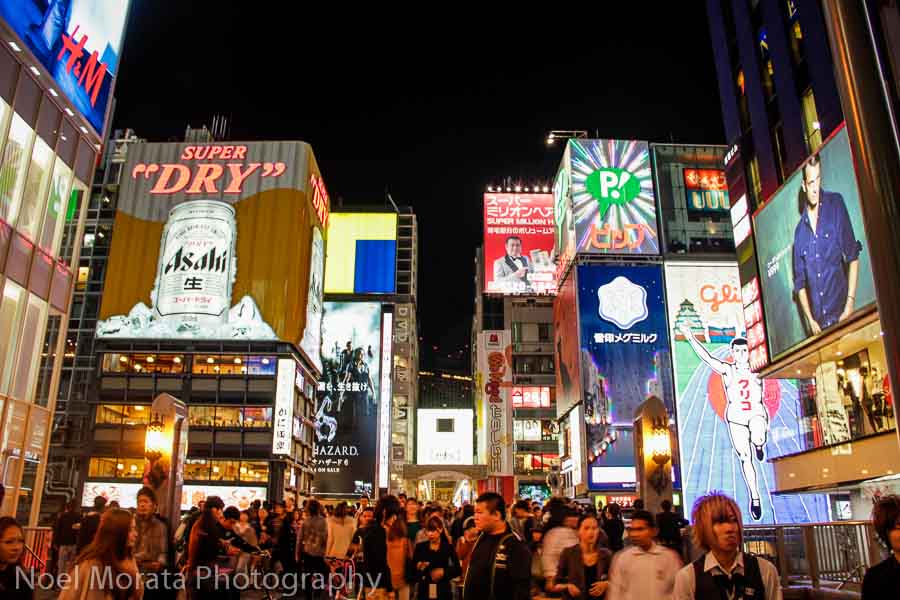 Delicious food from Osaka's Dotonbori district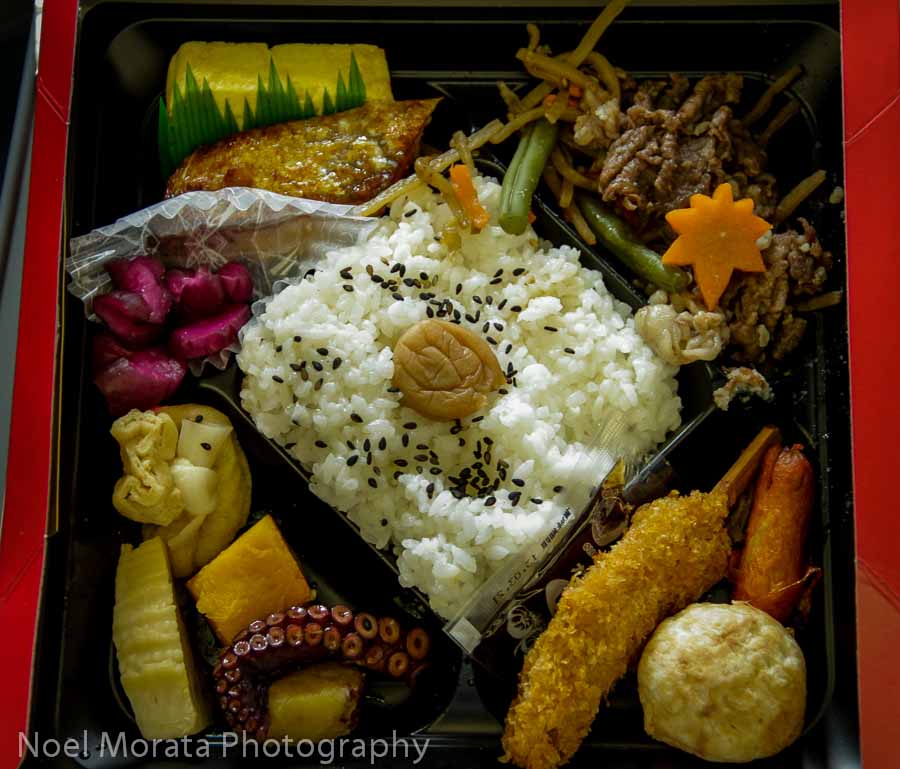 Top food destinations around the world – delicious foods of Bali, Indonesia
Indonesian and foods from Bali are really tasty and varied in tastes which is something I really enjoy exploring. Because of all the mixture of foods from the country infused with Bali's own variety of local and special dishes originating from the island. Because the island is an international destination, you can find different cuisines from around the world to satisfy and international craving from Italian pizzas, to spicy Szechuan, American barbecue to traditional French cuisine. More common would be a variety of pan Asian flavors offered in a trendy café or fine dining establishments with a sprinkling of popular local dishes for tourists and locals to enjoy. If you haven't visited Bali before check out some of my posts below for an overview of the island, foods and places of interest.
A visit to a local market in Bali
An excursion to the rice paddies of Bali
Satay street food in Bali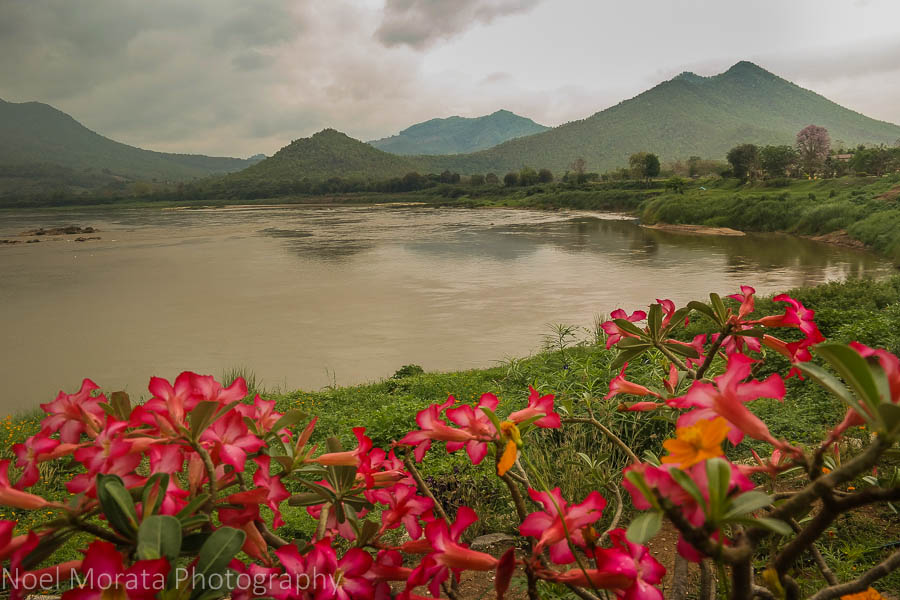 Top food destinations around the world – The best Thai food in Northern Thailand
Although you can't go wrong eating Thai Food anywhere in Thailand, but the regional cuisine from Northern Thailand especially in Chiang Mai is known for its fantastic outdoor markets and amazing regional Thai cuisine. The city also specializes with an abundant variety of Thai cooking schools which offer a complete cooking course along with visits to a local market with the chef. The outdoor markets in Chiang Mai are very popular for the best local produce and specialty made products along with many choices for street foods that you can taste when you are checking out the different markets. The city also has many food court areas filled with street vendors or small mom and pop type restaurants offering local specialties in Soups, barbeques, plate lunches and complete meals. The entire region around Chiang Mai is fun to explore not just for the amazing temples and scenic landscapes but even more so for the regional Northern Thai dishes that come from this area.  Additional areas to explore outside of Chiang Mai include the Hill tribe areas, the Loei region and Chiang Rai further up north. Here are some additional posts of Northern Thailand to explore below.
Hill tribes of Northern Thailand
A visit to the Loei region of Northern Thailand
Visiting a Laotian village in Northern Thailand
Eco tours and adventure travel in Northern Thailand
Morning alms offering in Chiang Khan
Night market in Chiang Mai
Hot and spicy Thai curry dishes to die for!
 
Top food destinations around the world – Incredible foods of Emilia Romagna, Italy
The entire region of Emilia-Romagna in the central to eastern region of Italy is well-known as the food basket and agricultural center of Italian food. Starting with its regional capital in Bologna, you can find many growers and producers of specialty goods within each certified region labeled DOP ( A designation for European food products that stands for "Denominazione d'Origine Protetta") including the Parmigiano Reggiano cheese, balsamic vinegar and olive oils. The city is a medieval charmer filled with amazing architecture, historic sites and delicious markets and food venues. The surrounding towns and countryside of Emilia-Romagna are filled with rolling hills of vineyards, rustic wineries and a food inspired lovers region to explore the many markets, food venues, wineries and DOP producers that are open to the public to visit and tour. Here are a few posts to inspire you to visit the Emilia-Romagna region of Italy.
Outdoor markets and street foods of Bologna
An Agroturismo farm tour and cooking class
A farmers market in Faenza, Italy
A first impression of the food region of Romagna
Specialty food venues in Bologna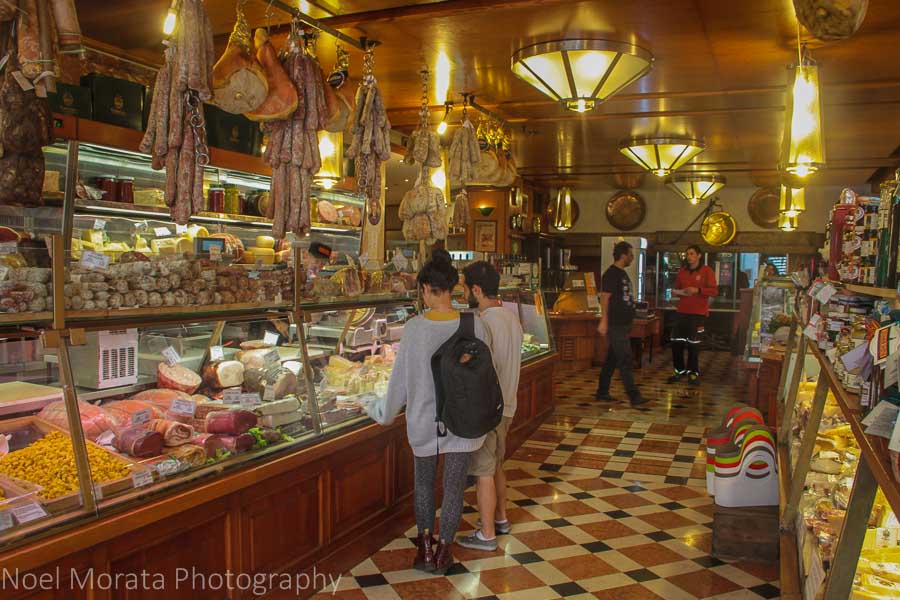 Handmade Tortellini and broth to die for!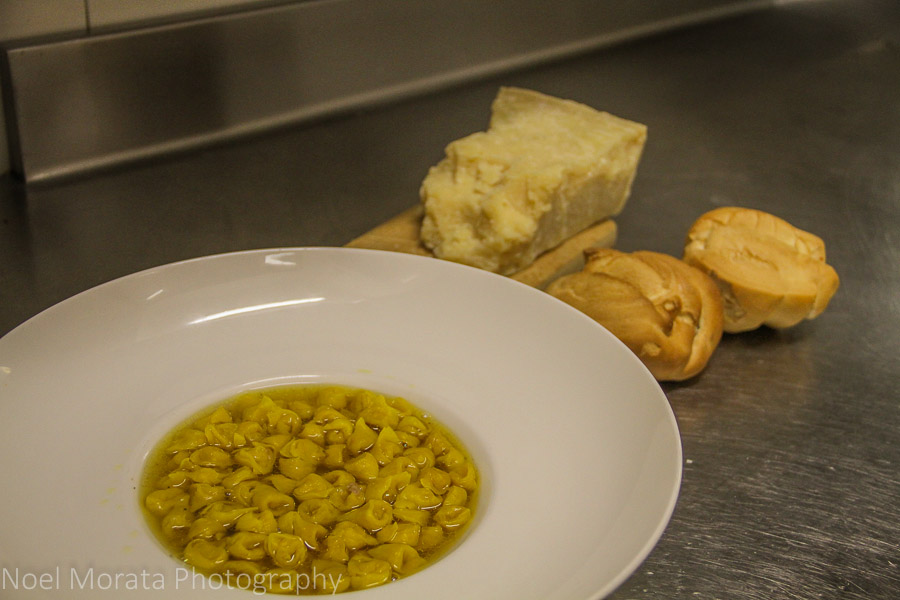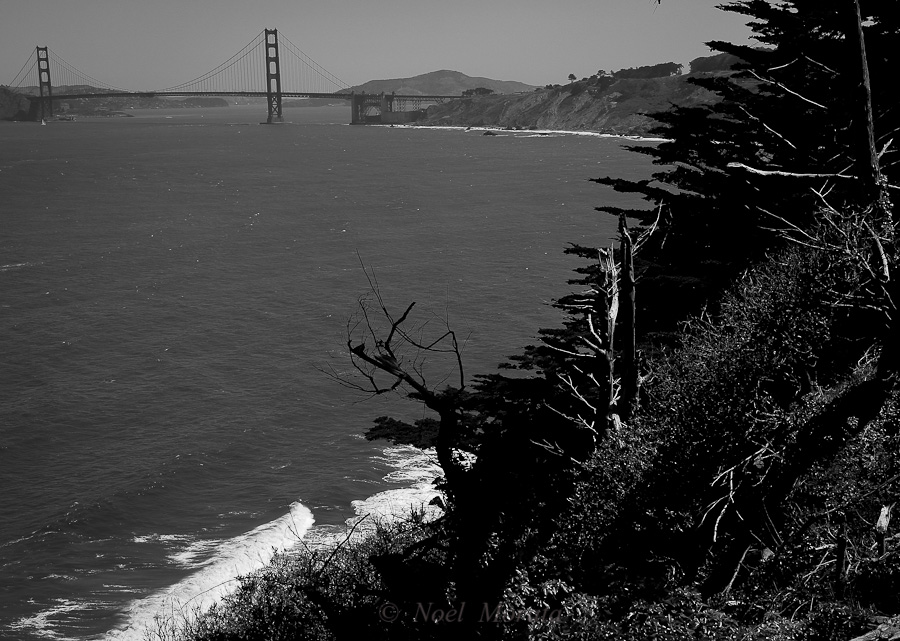 Top food destinations around the world –  San Francisco foodie capital
One of the most popular places to visit in the United States, San Francisco is also known a foodiA e centric city filled with amazing neighborhoods and other specialty food venues and markets that will make you want to stay longer and explore all the amazing food in the area. If your interested in ethnic cuisine, then you have your chose of neighborhoods like North beach for Italian food, Chinatown and the Richmond district, Japantown, Mission street and Valencia, Little Saigon, The Richmond district for Russian delis and take away shops. Check out my recent post of eating in San Francisco here to give you a better overview of the neighborhoods and other districts worth looking for when you visit the city the just loves to dine every night of the year.
Here's a few more favorite places to explore in San Francisco
Best places to eat in San Francisco
Fun and unusual places to discover in San Francisco
Brunch is a popular activity in San Francisco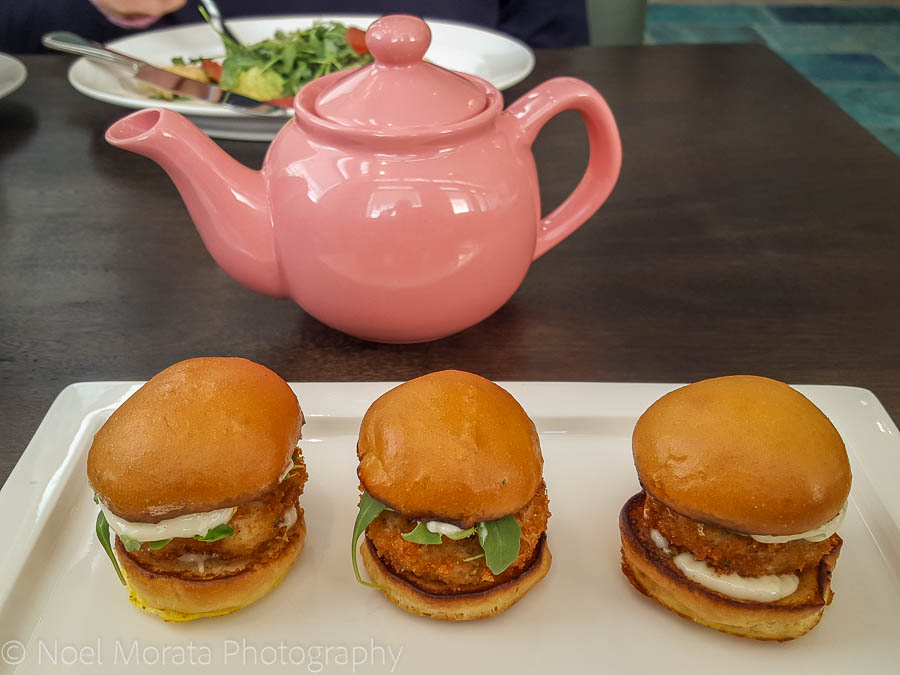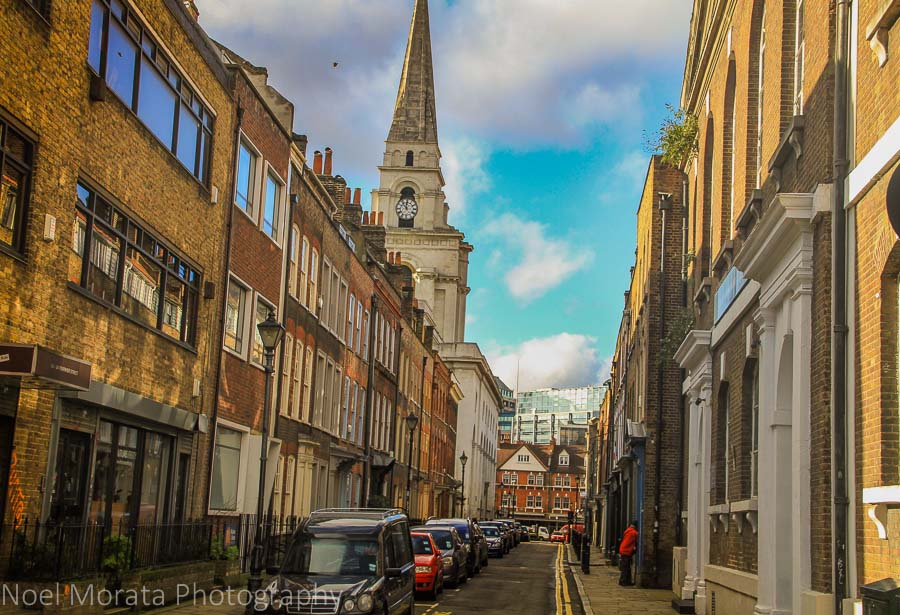 Top food destinations around the world – culinary delights in London
London is definitely an eating city that is worth doing just for the amazing variety of food to taste around the city. With so many ethnic foods of the world and innovate new restaurants filling in the space locally sourced produce, there is so much of the food scene to love in London. If you're not familiar with where to eat, why not take a food tour around the city? One of my favorite tours is Eating London which offers a tour in the fun and trendy areas of Shoreditch and Brick Lane. This tour had us sampling the best fish and chips, bread pudding, local cheeses and delicious spicy Indian curries along with so many other tastes for the day, it was so exciting and filling at the same time. If you like exploring and making your own choices of food venues, it seems like any neighborhood you choose will have its local favorite spot. London offers an eclectic mix of food from simple take away street food, ethnic restaurants to the newest Michelin Star dining in this culinary focused capital.
Fresh fish and chips from Poppy's in London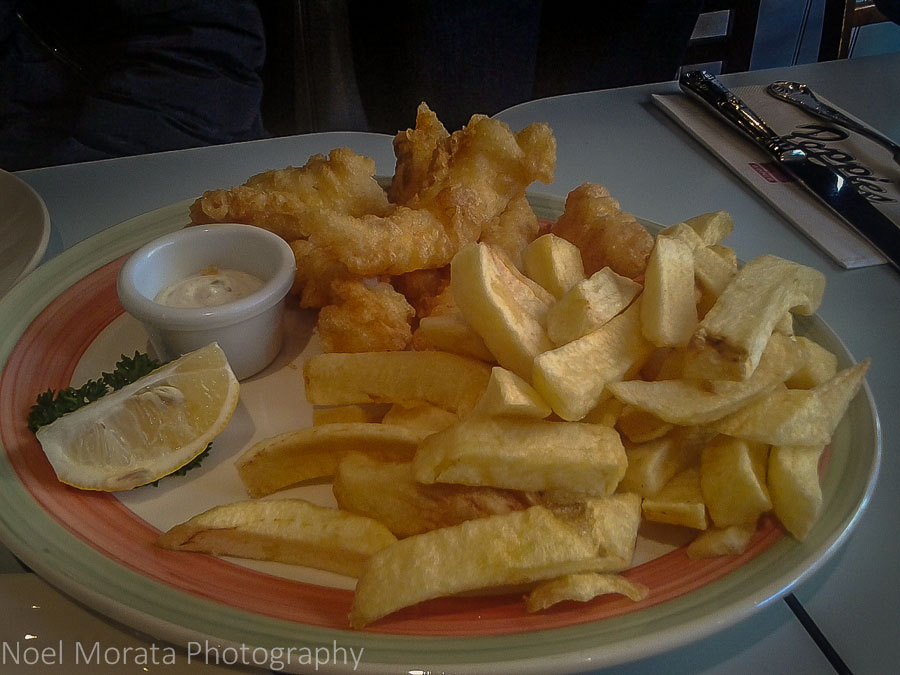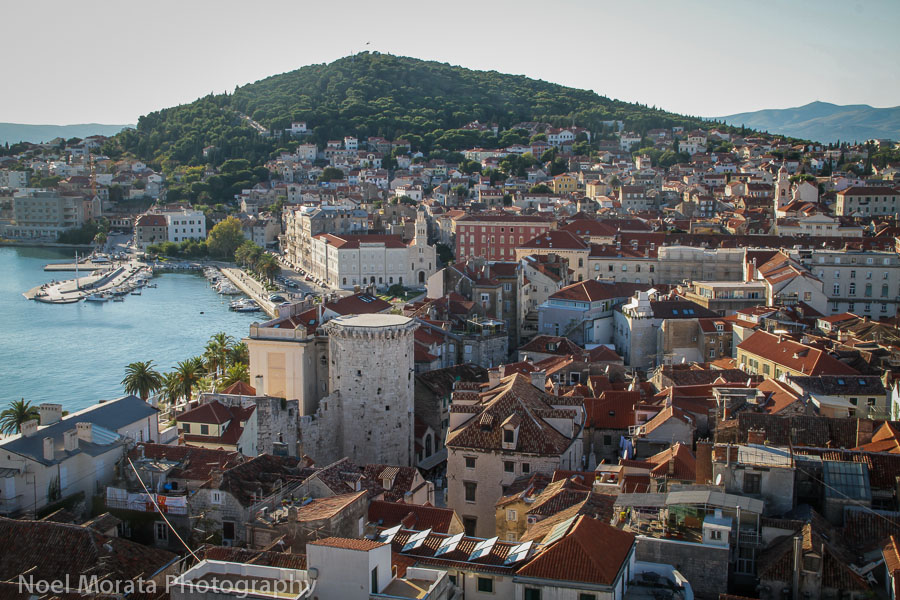 Top food destinations around the world – Delicious foods of Dalmatia, Croatia
If you are a sea food lover then visiting the Dalmatian coastline of Croatia is a food lovers delight especially if you enjoy fresh seafood from the Adriatic Sea. The foods from Dalmatia are not just delicious but they are grounded and influenced by many cultures and nations that once ruled this spectacular region of the country. Considered earthier and rougher than its Italian counterpart across the Adriatic, Dalmatian food borrows a lot of Italy because of many of the coastal cities being once ruled by Venetians who have left a strong culinary impression. The exciting foods you'll discover include pastas, stews, soups and with superb fish, shrimp, octopus and shellfish from the ocean. There are other regional influences in the cuisine to include Slavic, Hungarian, and Turkish food that have also made a stamp into the regional cuisine of the Dalmatian coast.
Here are a posts to inspire you to visit the Dalmatian coast.
Local foods of the Dalmatian coast
The morning fish market in Split, Croatia
Enjoying a day in Trogir, Croatia
Visiting a local market is a must in Dalmatia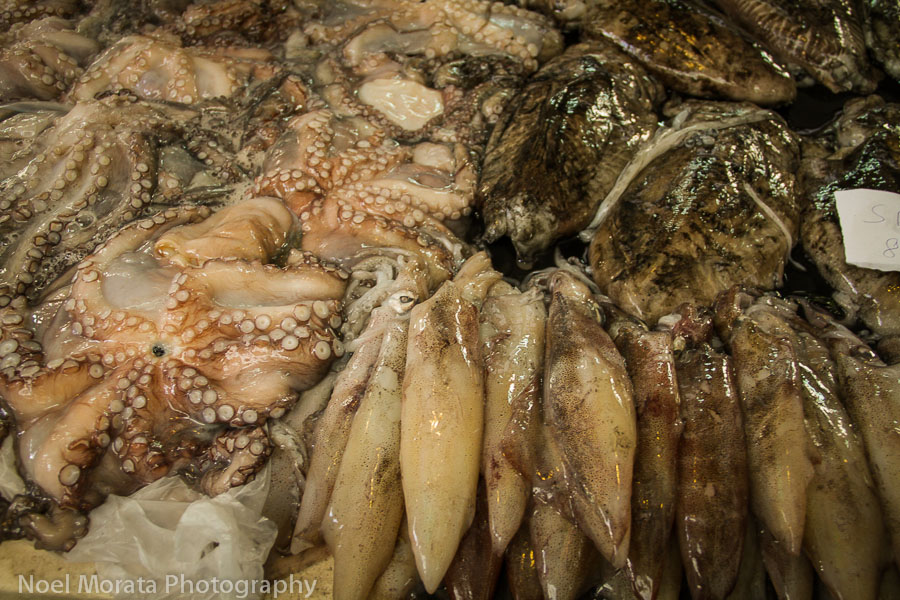 Top food destinations around the world – amazing Barcelona cuisine
Barcelona is definitely a city worth visiting alone for the amazing gastronomic experiences you can enjoy in this foodie capital. With a focus on regional Catalan food, Michelin star dining and specialty tapa made differently in every tapas bar you visit, restauranteurs take great pride in the foods they present and serve to their customers and they have very local followers to each dining venue. Barcelona hosts many Michelin star restaurants that are world-famous but you can also find affordable restaurants featuring creative Catalan cuisine at its best. Even the street food and tapas eateries are very popular and offering tasty bites made with ingredients from the mornings finds at all the local markets. It does all start with the with the amazing food markets like La Boqueria, Sant Antoni market and Fira Artesana which all offer local products from producers and growers in the Catalan region, these are fun markets to explore and many have small cafes and take away food that you can buy or eat on the spot. Whether you opt for fine dining or dropping in a few tapas bars for a bite, you'll know that the ingredients used are typically purchased from many of these markets that morning and menus planned according to what is in season.
For more inspirational posts on the food scene and visiting Barcelona check out:
A visit to La Boqueria Market in Barcelona
Barcelona highlights and attractions
Montjuic parks and botanical gardens
Visiting La Boqueria on Las Ramblas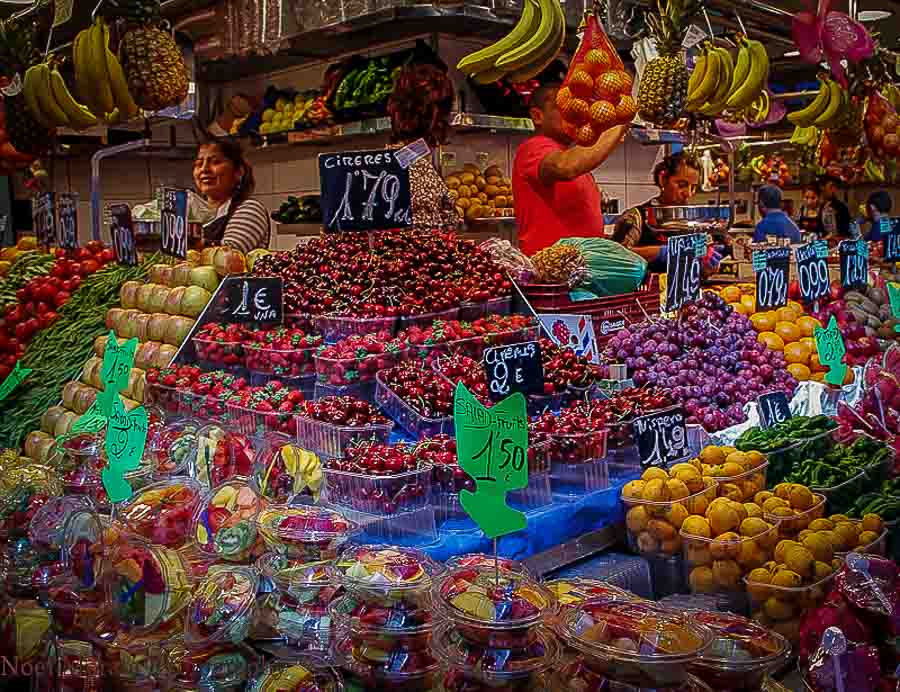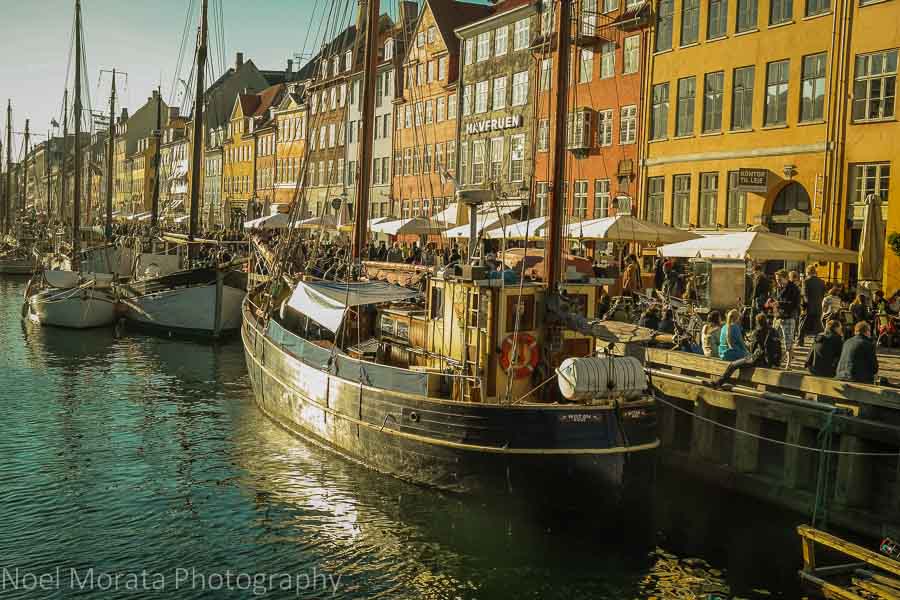 Top food destinations around the world – Scandinavian food capital at Denmark
There has been a lot of buzz about how amazing regional Danish food is and the New Nordic culinary scene is in Denmark and it is on fire. Europe's new gastronomic capital has been in the works for over a decade when Danish chefs started to embrace sourcing local produce and products from the region. It is a foodie frenzy with Michelin Star restaurants like Noma, Studio, Restaurant Bror and Amass leading the way and highlighting Danish cuisine as a top food destination in Scandinavia. Attractively designed restaurants showing Danish contemporary flare with fabulous food is one of the reasons that these restaurants are booked solid months in advanced. Even if you cannot make a reservation at any of the top Michelin restaurants, there is an amazing assortment of gastro pubs, food markets and unique dining spots that you can still drop into on a whim or just for a short wait. One of the most popular weekend markets happen at Torvehallerne with over 60 stalls selling delicious foods from local fish, pastries and breads, chocolate and specialty foods made for takeaway or eat and the many shared tables outside or within the market.
If your curious to see what Copenhagen is like, check out some of my posts below for some highlights
A first impression of Copenhagen
Top 20 attractions around Copenhagen worth visiting
Enticing cuisine at Noma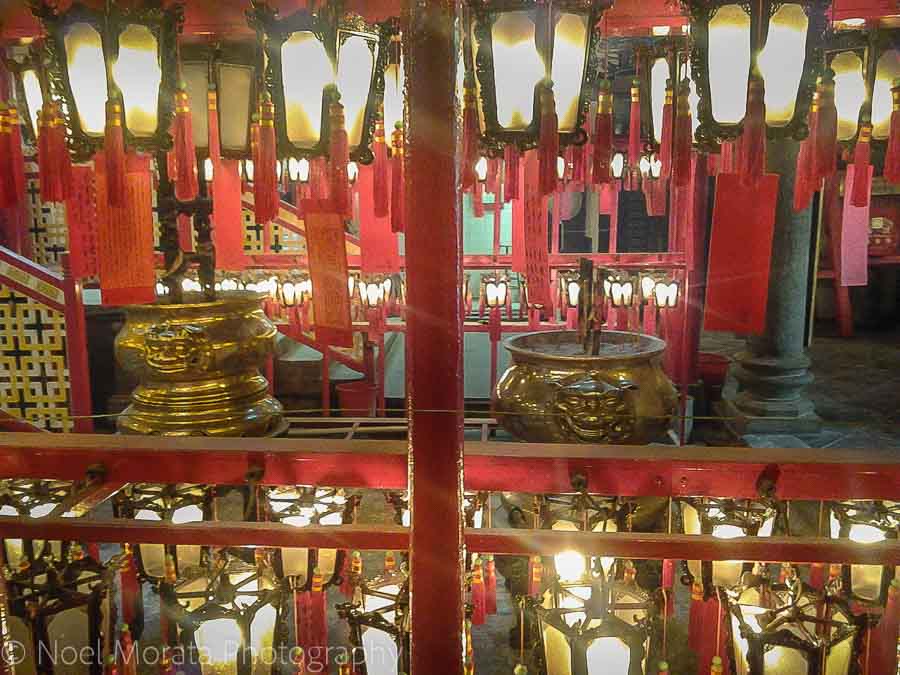 Top food destinations around the world – The Hong Kong food scene
Dining is one of the main attractions of visiting this city which has always been a foodie focused culture even without the hordes of travelers coming to sample some of the cities best food courts, street food and fine dining venues from the region. The Hong Kong food scene is always changing with some new dining spot or foodie venue popping up constantly offering a multicultural smorgasbord of dining representatives from around the world and even local favorite chefs that are becoming culinary stars in their own right. 24 hour dining can easily be had with the plethora of street food markets and small restaurants stay competitive and capture those late night stragglers looking for a fast meal. With over 12,000 restaurants to choose from in the city that never sleeps, you have an endless
Trying the Jook in Hong Kong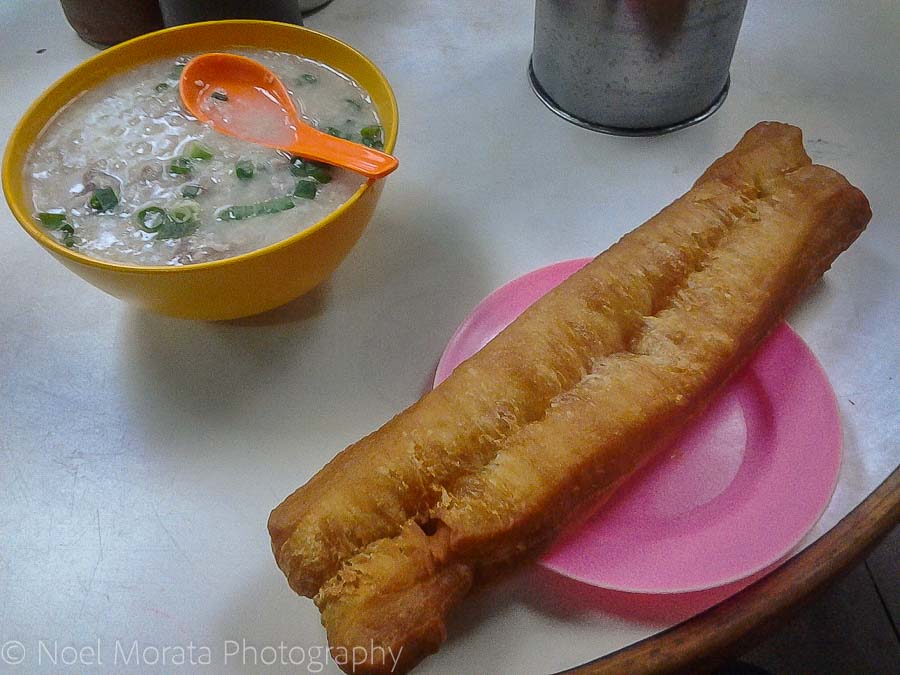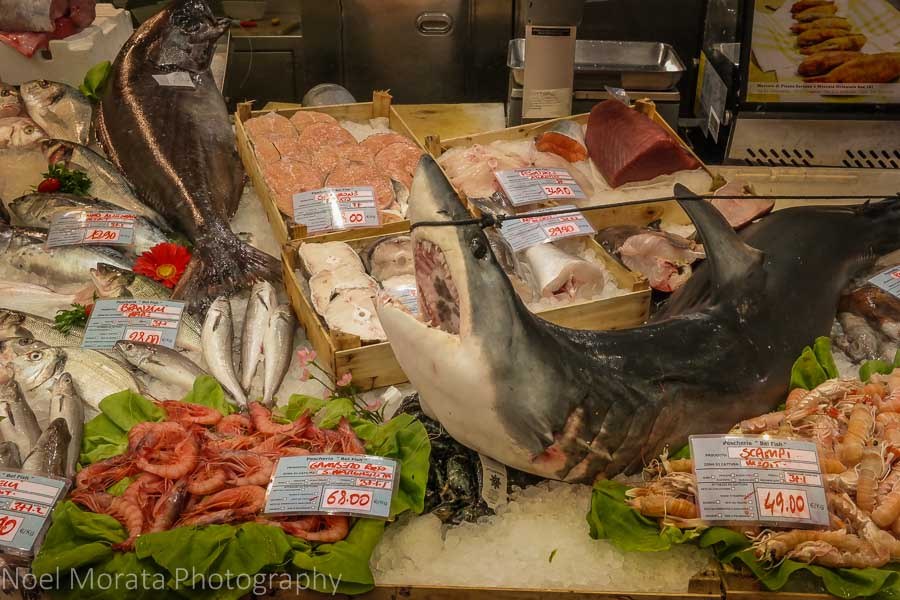 Italian food to die for
Well you really can't go wrong with eating anywhere around Italy where regional cuisine and specialty foods are in the Italians lifeblood and eating is a favorite pastime that can last hours on end. Depending on where you go and season, you can enjoy the best fresh ingredients and local specialties of the area. In Bologna, they celebrate everything made regionally and prepared fresh everyday. The Bologna markets are world re-known and their home made pasta dishes are simply amazing. The old Roman markets at Trastevere are still going on strong and trying out the delicious local cuisine and sampling specialty purveyors of Trastevere is an amazing experience. In Venice, they really love to snack and eat at the many wine bars for their favorite Cicchetti experience. While the to die for the freshest seafood delicacies in Genoa is an experience you'll never forget in the Ligurian coastline. No cannot go wrong with eating in Italy, but if you are visiting any of these wonderful destinations then you will have an amazing foodie experience.
Delicious Cicchetti in Venice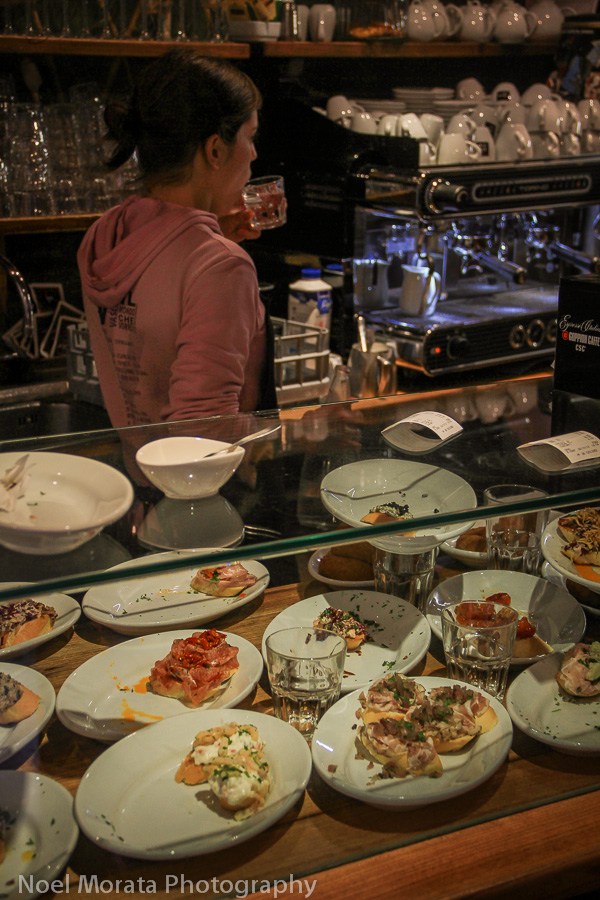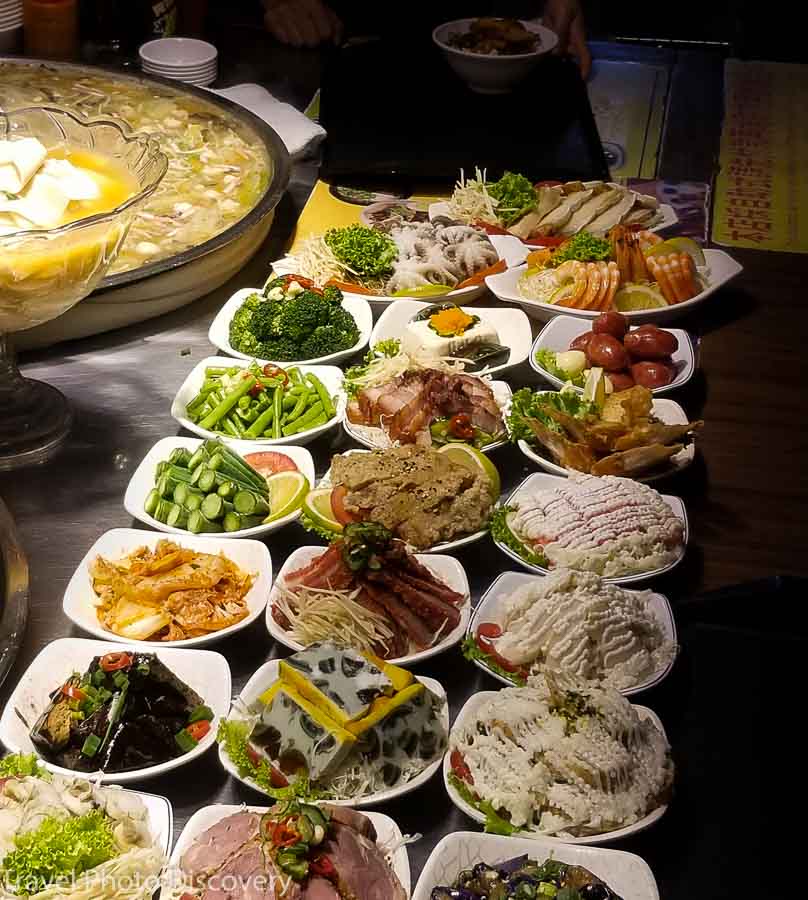 Street and local foods in Taipei
Taiwanese people love to eat out and eat the best and freshest ingredients from their popular markets, street food vendors and specialty foods of the region. The night markets around the country are always a popular draw with locals and tourists alike and the night markets in Taipei really showcase the best of street and local foods, crafts, entertainment and shopping all wrapped up into one large foodie destination. Also many of the districts in the city showcase popular street foods and local vendors that sell their foods to large crowds and lines of visitors and locals with must try specialties of the area. You'll be amazed at how devoted people are to what's the best and must visit foodie spots around the capital and try some of these on your own. Legendary stinky tofu, black pepper beef pie, fried dumplings, pork belly and fresh seafood will inspire you to be bold and try everything here in Taiwan.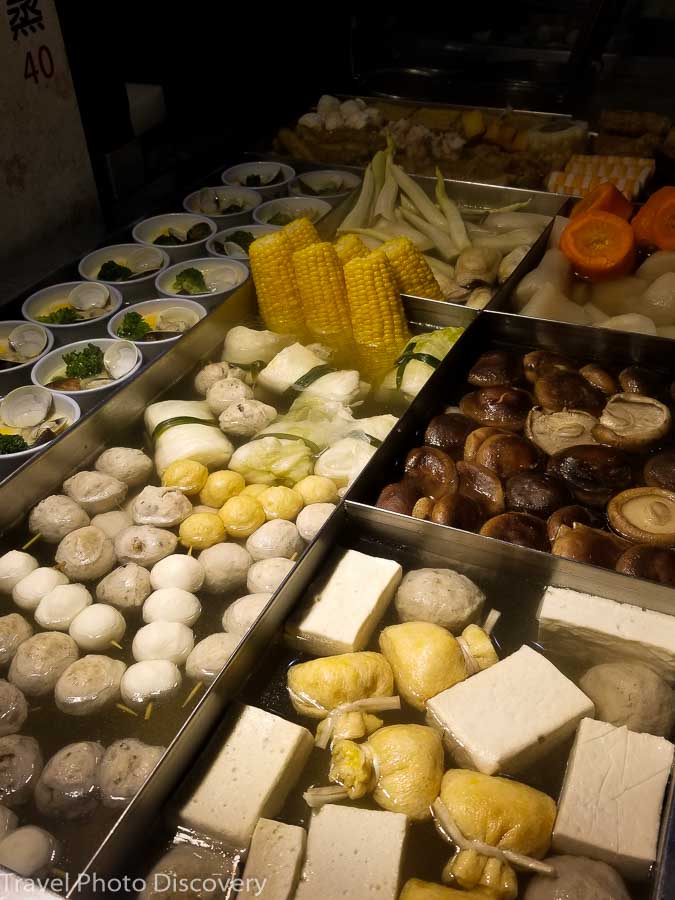 Check out these posts below for more inpiration on trying more of the specialty foods around the country of Taiwan
The Best street foods of Taipei
Things to do in Taipei in 48 hours
Popular attractions in Kaoshiung
Check out these other posts on Fruits,  markets and foods of the world
Exotic and unusual fruits around the world
Traditional Food specialties in Italy
Popular food to eat in New York
Best countries for food around the world
Traditional Catalan foods you need to try
8 Traditional Portuguese foods to try
10 must try dishes and street food of Sri Lanka
Outdoor markets and street food of Bologna
Local foods of the Dalmatian Coast in Croatia
Please pin this to your foods of the world board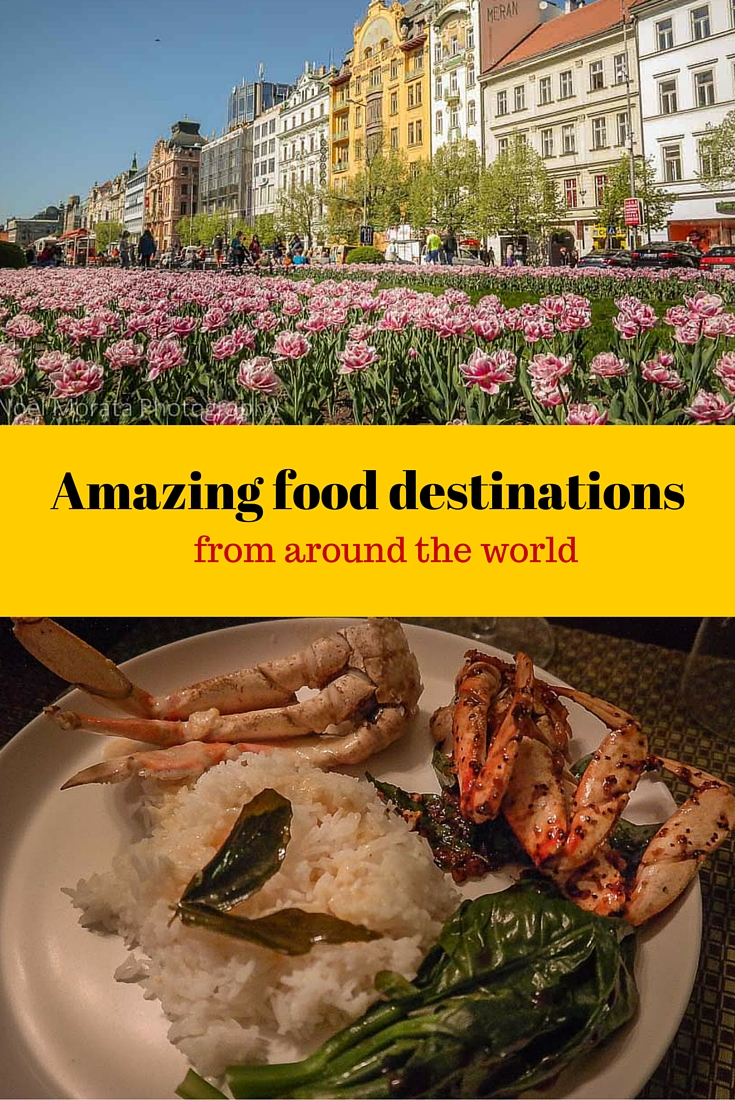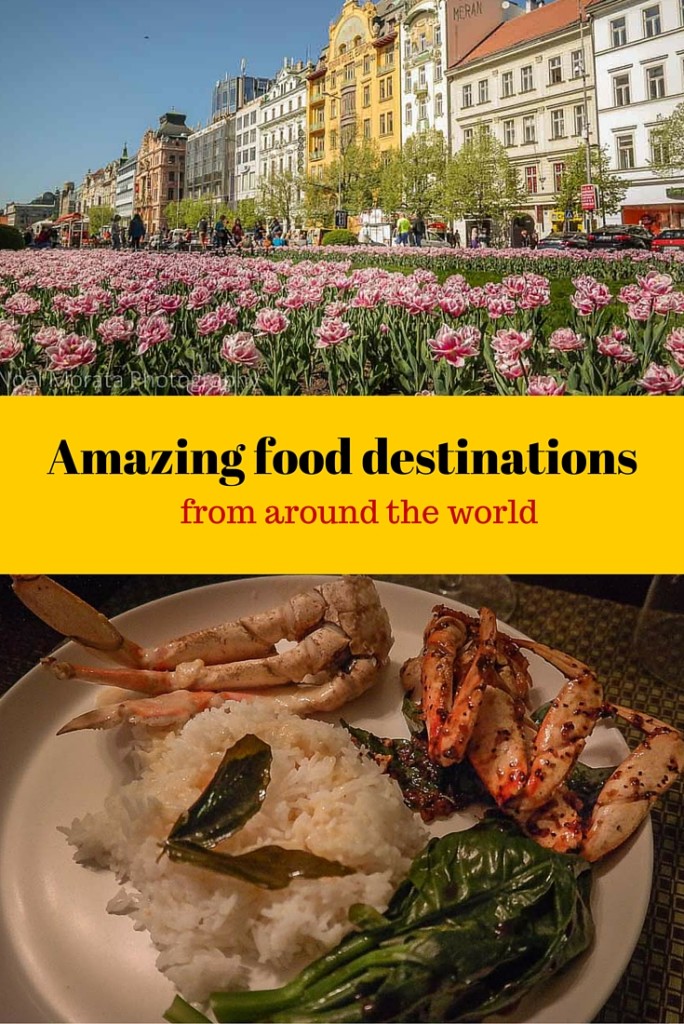 What do you think, are these inspiring you to visit any of these destinations and explore any of the regions or travel experiences above? If I missed some foodie location that is not on this list and worth mentioning, please share it in the comments section below so I can include those delicious locations to this list. Thanks for visiting today and checking out this post on Top food destinations around the world. If you enjoyed the images and post, could you please share it with any of the social media buttons located around the post.
If you like what you see, come and check out my other social media channels for more updates, including Instagram, Pinterest and Twitter.