To hear most travelers tell it, the best cities in Taiwan are Taipei and Kaohsiung. Although these are indeed Taiwan's largest urban areas, you'll miss a lot if you visit the country without venturing outside visit Taiwan travel beyond the big cities.
This isn't just because of attractions you find within the cores of secondary Taiwanese cities, either. Some of Taiwan's most amazing ecotourism experiences are located within day-trip distance of places like Hualien and Taichung.
Whether you're returning to Taiwan and want to watch the sun sink below new horizons, or are planning a longer trip and simply want to cover more ground, I think you'll want to continue reading.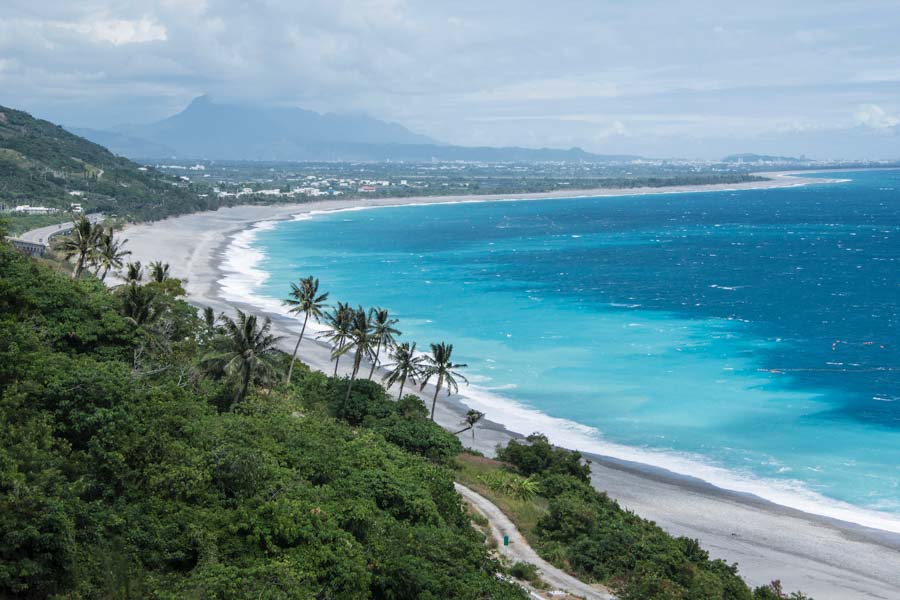 Why You Should Explore Taiwan Beyond Taipei and Kaohsiung
As I mentioned before, the best cities in Taiwan aren't necessarily the biggest ones. Taiwan's major strength as a destination lies in its propensity to surprise you. While this can manifest itself even in Taipei and Kaohsiung, whose tourist trails are less defined and more malleable than those you find elsewhere in Asia, it's a much more common occurrence in Taiwan's smaller cities.
Additionally, venturing with Taiwan travel to off the beaten path invites authentic, memorable experiences. Taiwan generally isn't a foreigner mecca, but whether in the night markets of cities like Tainan or the scenic vistas along the East Coast Scenic Route between Hualien and Taitung, your immersion amid Taiwanese people (and thus Taiwanese cuisine and culture) practically guarantees meaningful interactions, although some may require linguistic gymnastics!
My Favorite Secondary Cities in Taiwan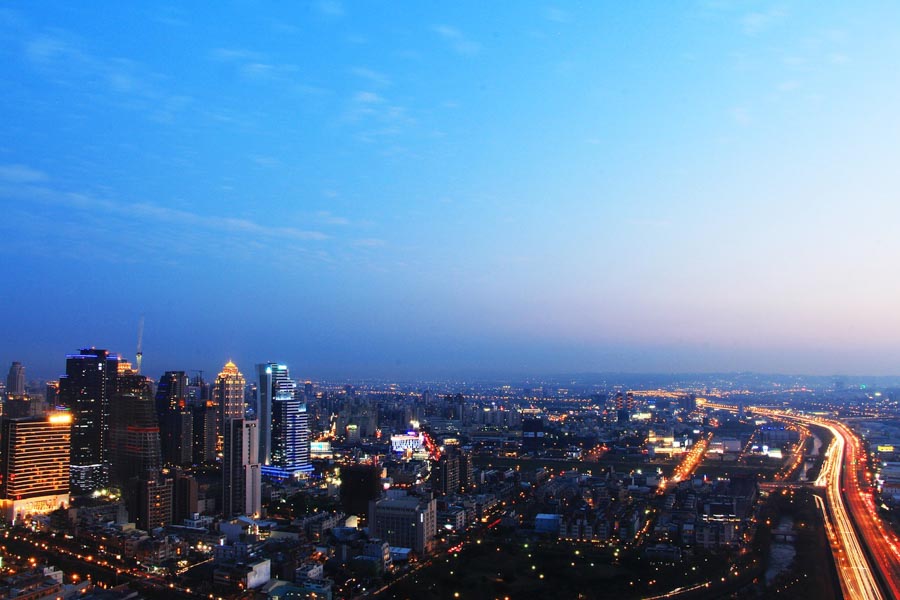 Taichung
Pronounced Tai-Zhong (a name that literally means "Taiwan Middle"), Taichung is a city that's tempting to skip—this is exactly why you should visit it. Within the city center, you can visit attractions like the Instagram-famous Rainbow Village and sip bubble tea at Chun Shui Tang, which is where Taiwan's most famous drink is said to have been born. Sun Moon Lake, which is perhaps the most iconic natural attraction in all of Taiwan, is located within day-trip distance of Taichung (although I recommend staying a night for maximum enjoyment).

Tainan
Tainan (which, as its name suggests, is in the south—Nan—of Taiwan) often the makes lists of the best cities in Taiwan among locals, but foreigners tend to skip it. (TIP: Don't be one of "those" foreigners!) Although Tainan ceased being the capital of Taiwan in 1885, it remains a hub for culture—enjoy the view from Chihkan Tower, a 17th-century Dutch colonial structure. And cuisine: Seek out treats like Chou's Shrimp Rolls, or allow your taste buds to guide you through sprawling Garden Night Market, one of the largest such establishments in Taiwan.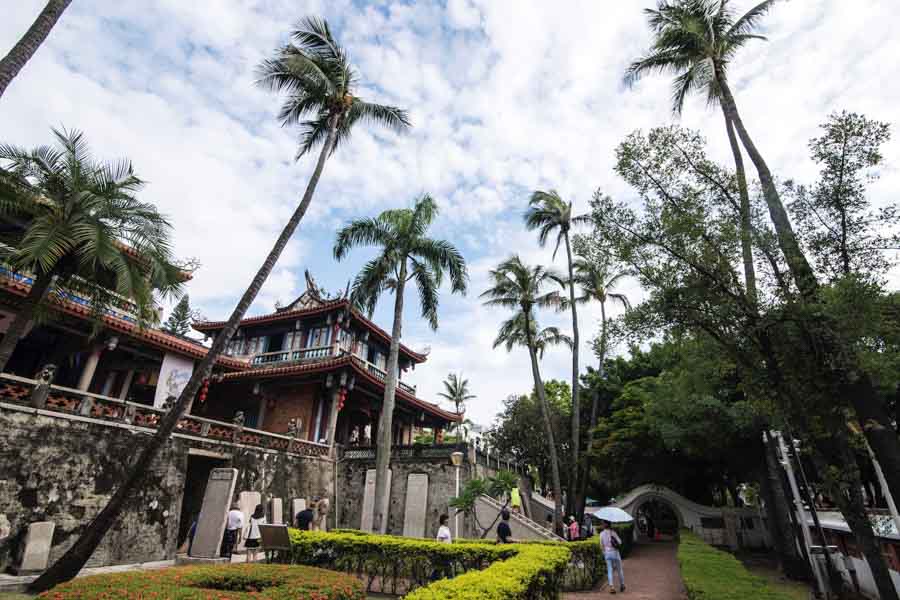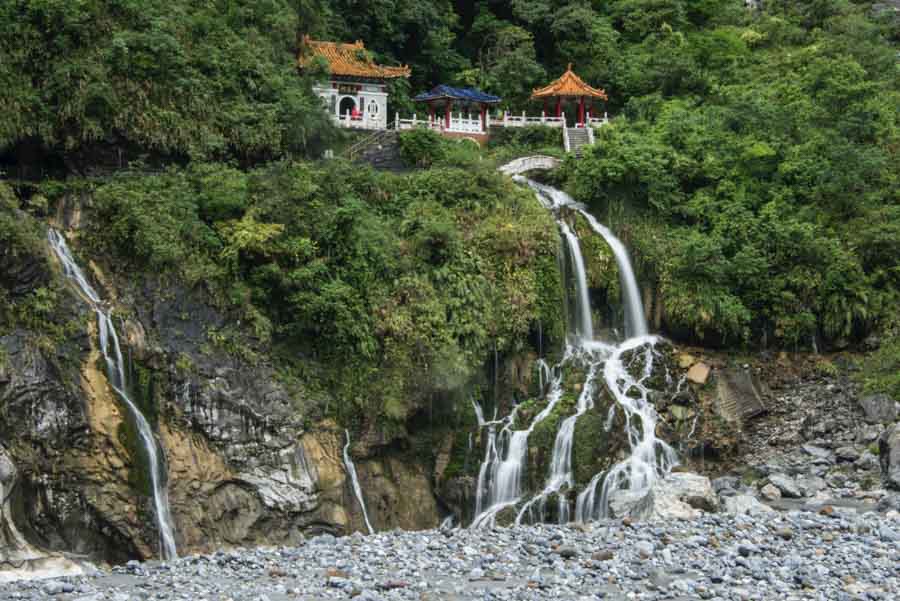 Hualien
Hualien sits at the northern bound of Taiwan's East Coast Scenic Route, which is perhaps my favorite road trip to take in the country. Before you leave the city in the dust, however, make sure to visit Lao Pai, which is home to my favorite cong bing scallion pancake in all of Taiwan—it cloaks a fried egg, complete with runny yolk! Hualien is also a popular base for day excursions into scenic Taroko Gorge, which is home to someone of the most stunning scenery in the whole country.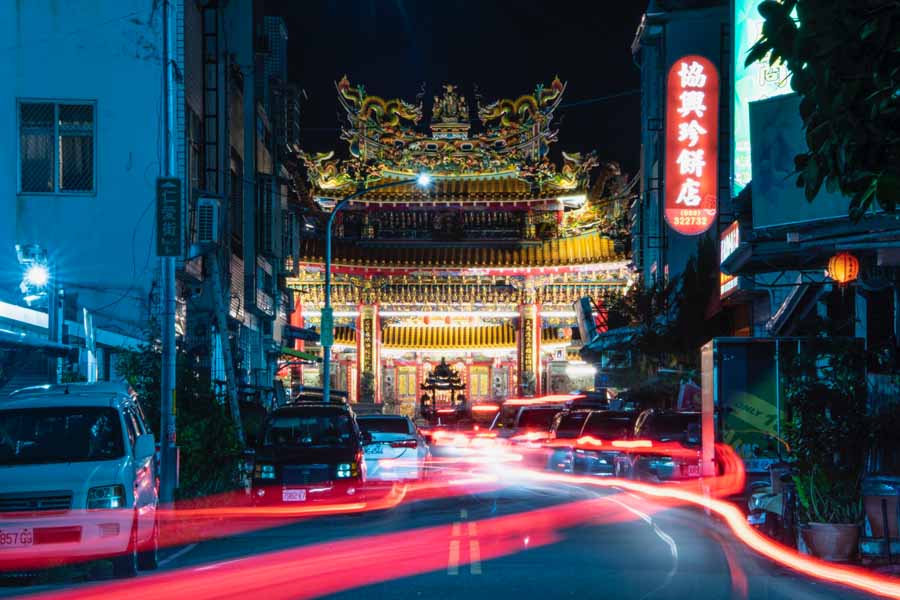 Taitung
Neither Taiwanese nor foreigners tend to recognize Taitung among the best cities in Taiwan, but I still think it's worth visiting. Located a few hours south of Hualien, Taitung (pronounced Tai-Dong, or "Taiwan East") has as its culinary claim to fame the "short rice noodles" of the popular Laotaidong shop; Tianhou Temple should appease your spiritual side. Natural treasures abound outside the city, whether you drive (you're going to need a car!) northward to scenic Lisong Hot Spring, or south to gorgeous Taimali and Kenting National Park.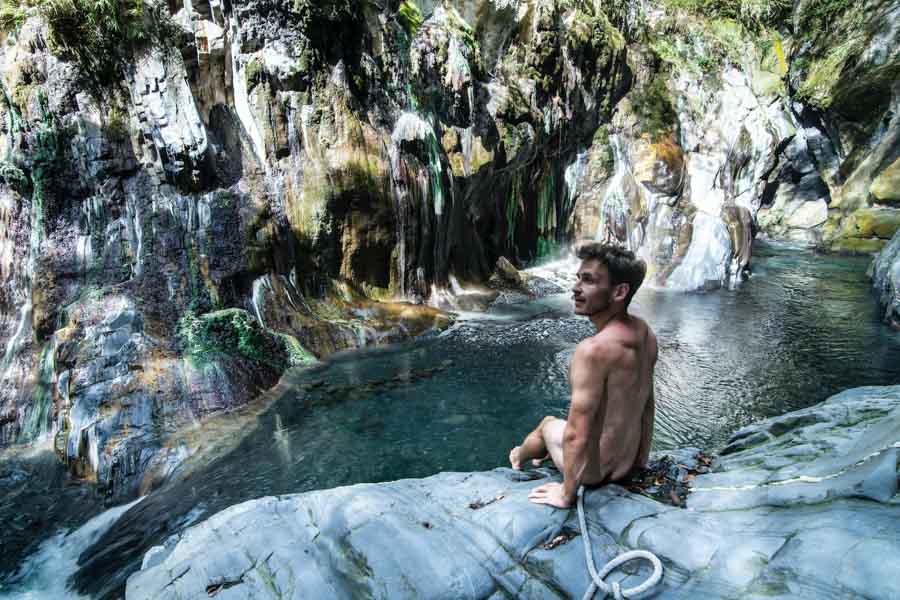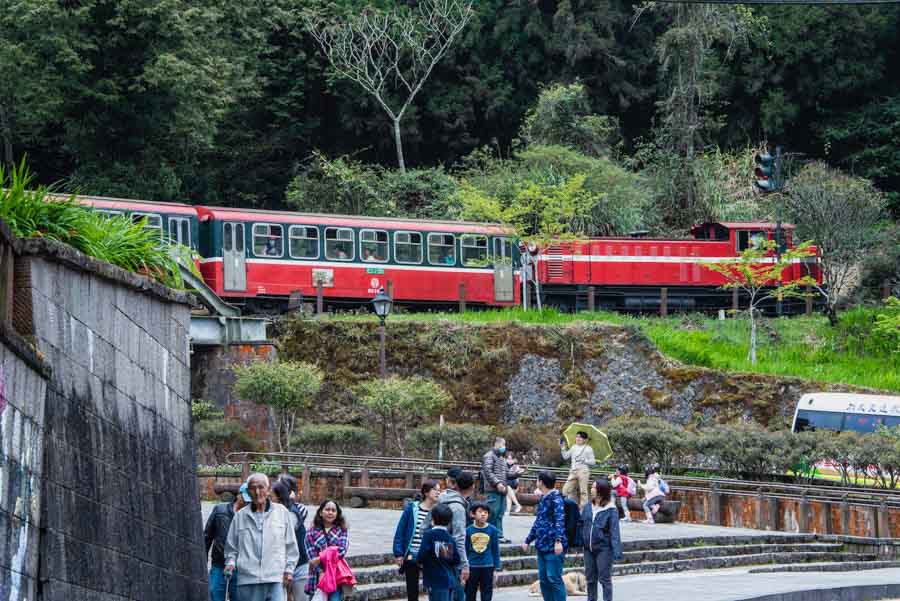 Chiayi
Chiayi is a city even Taiwanese travelers skip, which makes sense from a certain perspective. Its center is rather ramshackle, and has few obvious attractions, apart from eateries where you can sample the city's famous huo ji rou fan, or turkey rice. On the other hand, Chiayi is the closest major city to Alishan National Scenic Area, a mysterious high-mountain forest whose cool weather makes it a popular weekend escape. On the way there, make sure to stop in Shizuo, amid whose scenic tea fields you can sample and purchase Taiwanese oolong tea.
Honorable Mentions
I've just covered my very favorite secondary Taiwan destinations, but here are a few that are still fabulous, even though they didn't quite make the cut:
Keelung: Although you could arguably dismiss this port city as a day trip from Taipei, it's arguably its own destination. Staying overnight allows you to venture outward from Miaokou Night Market to Zhengbin Fishing Port and Zhongshan Park observatory.
Yilan: A favorite weekend getaway for Taipei residents, Yilan is less about particular attractions and more about its relaxing, coastal ambiance.
Pingtung: Although many travelers venture southward to Kenting National Park (which is in Pingtung County) few do more than pass through this underrated city.
What are the best cities in Taiwan, in your opinion? If I've left any off that you feel deserved a shout-out, feel free to tell me in the comments!
How to Arrange Your Taiwan Itinerary
If you plan to travel only along Taiwan's highly urbanized west coast, you can think of Taipei and Kaohsiung as bookends. Start in one, then ride Taiwan's high-speed rail line northward (or southward) to the other, stopping along the way. If you do this, regardless of whether it takes a few days or a few weeks, your itinerary will take the shape of Taipei-Taichung-Chiayi-Tainan-Kaohsiung, or vice-versa.
Alternatively, you can start in Taipei and instead head clockwise, traveling to Hualien (and maybe Yilan beforehand), where you can rent a car and drive down the east coast to Taitung and Kenting National Park. Continue driving clockwise back to Kaohsiung and drop your car off there, then travel up the west coast via high-speed rail, stopping in Tainan, Chiayi and/or Taichung as you close the loop and return to the capital.
The Bottom Line
The best cities in Taiwan aren't necessarily the ones you read about in guide books. Whether you use Hualien as a starting point for an east coast road trip, or dig deep into the culture and cuisine of west coast metropolises like Taichung and Tainan, the essential Taiwan resides as much in secondary and tertiary cities as it does in Kaohsiung and Taipei. Beyond urban experiences, visiting these underrated Taiwan spots also affords you easy access to Taiwan bucket list destinations, including Sun Moon Lake (from Taichung) and the misty tea fields of Shizuo near Chiayi.
Visiting Taiwan, check out these other posts on exploring the country below
Popular attractions in Kaoshiung
Things to do in Taipei in 48 hours
Share or pin this for later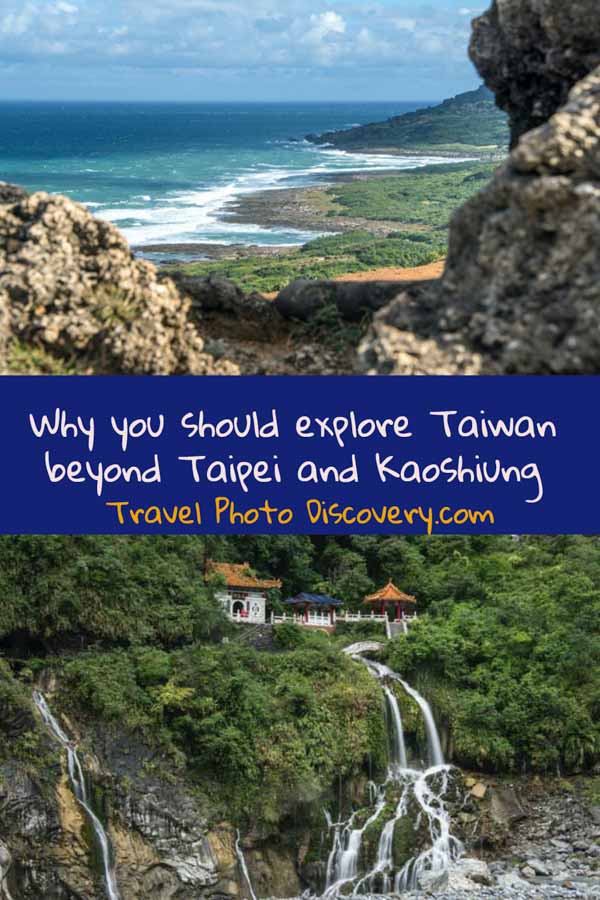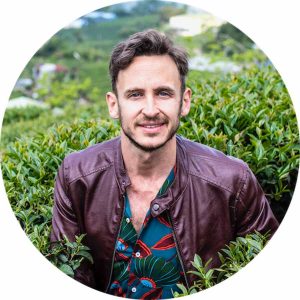 Guest Writer Bio
Robert Schrader created Taiwan Starts Here after moving to the country in 2019. During his yearlong stint in Taipei, he's learned the hard way about the lack of quality English-language Taiwan travel information online. Whether you peruse the site's dozens of free articles, or commission a custom Taiwan itinerary, all your trips to Taiwan start here.
Thanks for visiting and checking out this post on Taiwan travel beyond the big cities. Bookmark this post for future reference when you are looking for some Hawaii activities, adventure or fun experiences.
Please do share this post with any of the social media icons on the side bar and thanks for visiting today!