Top 10 things to do in Key West
Key West offers unlimited possibilities to explore and experience the outdoors, cultural and historic treasures and sampling the delicious foods from the area. Even with a limited time frame to visiting the Southernmost site of the continental United States, you can cover a lot the attractions visiting Key West. While you can go out and explore on your own to discover the island, here are some my top 10 things to do in Key West which you may want to include in your itinerary. All of these attractions are within the historic district and you can do many of these places in a short time frame or even longer if you extend your visit on the island and savor things more slowly. Check out the top 10 things to do in Key West to inspire you to visit the Florida Keys soon!
Weather and the best time to visit Key West
Key West, located at the southernmost tip of Florida, enjoys a tropical climate with warm temperatures throughout the year. The best time to visit Key West depends on your preferences and the type of activities you'd like to engage in. Here's a breakdown of the weather and the ideal times to visit:
Winter (December to February): This is the peak tourist season in Key West. The weather is pleasantly warm with daytime temperatures ranging from the mid-70s to low 80s Fahrenheit (24-29°C), and cooler evenings in the mid-60s (18-20°C). This is a great time for outdoor activities, water sports, and exploring the vibrant nightlife of the island.
Spring (March to May): Spring is another popular time to visit Key West. The temperatures continue to rise, ranging from the mid-70s to mid-80s Fahrenheit (24-29°C). The island experiences a relatively lower amount of rainfall during this time. It's an excellent time for beach activities, snorkeling, and enjoying the local festivals and events.
Summer (June to August): The summer months bring hotter and more humid weather, with temperatures ranging from the mid-80s to low 90s Fahrenheit (29-35°C). This is also the rainy season, with a higher chance of afternoon showers and thunderstorms. While it's less crowded, be prepared for both the heat and the possibility of rain if you choose to visit during this time.
Fall (September to November): Fall is the off-peak season in Key West due to the potential for hurricanes. Temperatures remain warm, ranging from the mid-70s to low 80s Fahrenheit (24-29°C), but there's a higher chance of rainfall and storms. Keep an eye on weather forecasts if you plan to visit during hurricane season.
In summary, the best time to visit Key West for optimal weather and fewer crowds is during the winter and spring months (December to May). These months offer warm temperatures, pleasant weather, and a variety of outdoor activities. However, if you're looking for more budget-friendly options and don't mind occasional rain, the shoulder seasons (fall and summer) can also be enjoyable.
Remember to check the weather forecast closer to your travel dates and consider any ongoing travel advisories or restrictions that might affect your plans.
What to see and do in Key West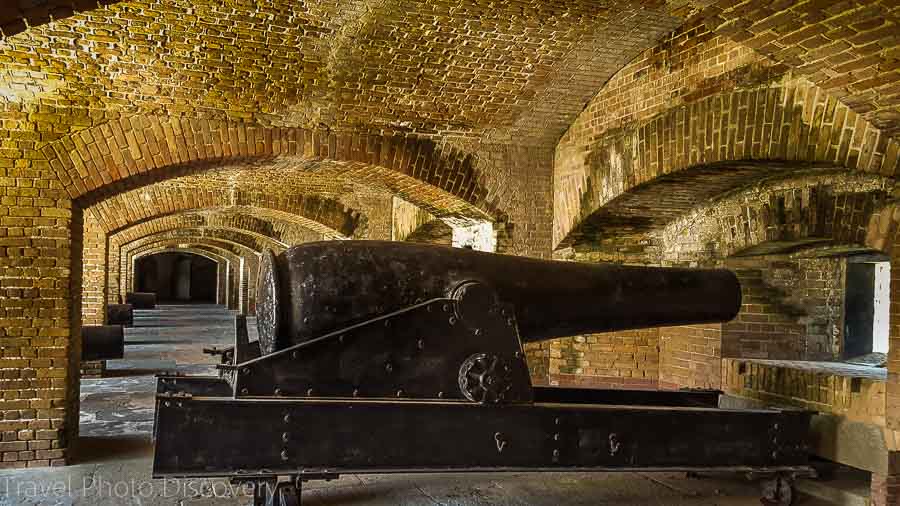 1. Fort Zachary State Park – one of the best places to enjoy nature during the day time and into sunset with fabulous views of the park and coastal areas. The beach is popular for swimming, snorkeling or doing some fun water sport activity (rental sports activity desk is right at the beach). A short walk from the beach is Fort Zachary – an intact and well maintained Civil War fort with ramparts you can climb up to see the views of the ocean or explore the barracks and big guns within the interior walls.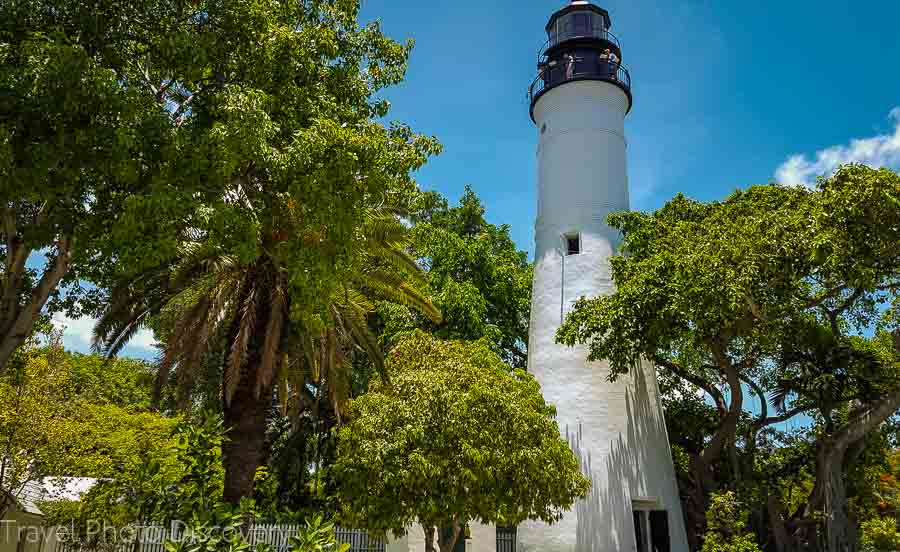 2. Key West Light house – at the end of an area with old wooden houses built during the 19th century, the Key West Light house was established in 1823 and occupies a prominent spot to assure navigation to both commercial and military vessels traveling through the shallow reefs off the Florida Keys. You can walk the 88 steps to the top with fantastic views of the coastal areas and check out the various belongings and collections in the light keepers house to various families living at the light house.
3. The  Little White House – built in 1890 to serve as the naval station's command headquarters, this historic building also used as the winter White House for president Harry Truman and his family. Today, the home is used as the Key West Museum along with hosting other dignitaries that are visiting the island.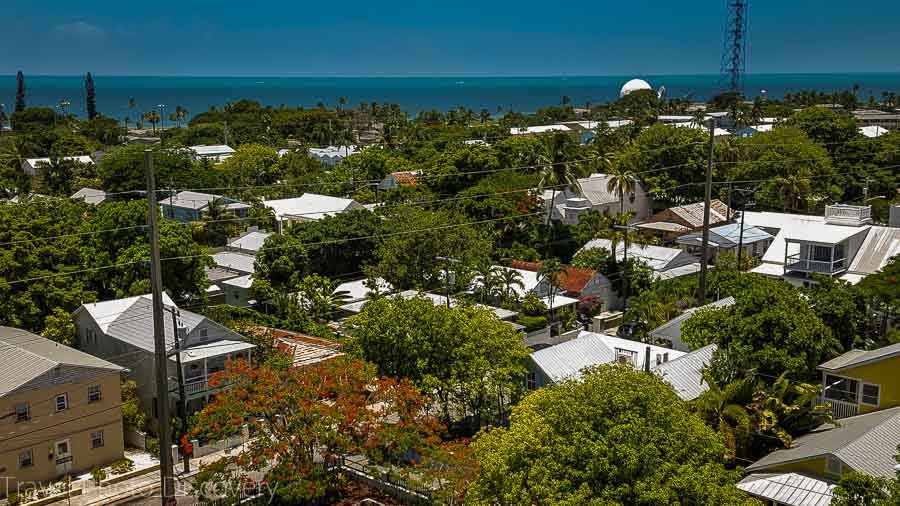 4. Check out the Old Town – you can either walk through the historic districts of Key West or  take an old town trolley tour which lets you on and off through some of the main attractions all over the historic district on the island. The fully narrated tour gives fascinating historical facts and trivia while touring some of the exciting attractions around Key West
5. Go shopping on Duval Street and along the waterfront area – the main shopping corridor on Duval street is lined with all the galleries, clothing stores, cafes and other gift shops that are open late morning to evening timeframe and is a perfect spot to enjoy a nice long stroll when you are over the sightseeing tours and other attractions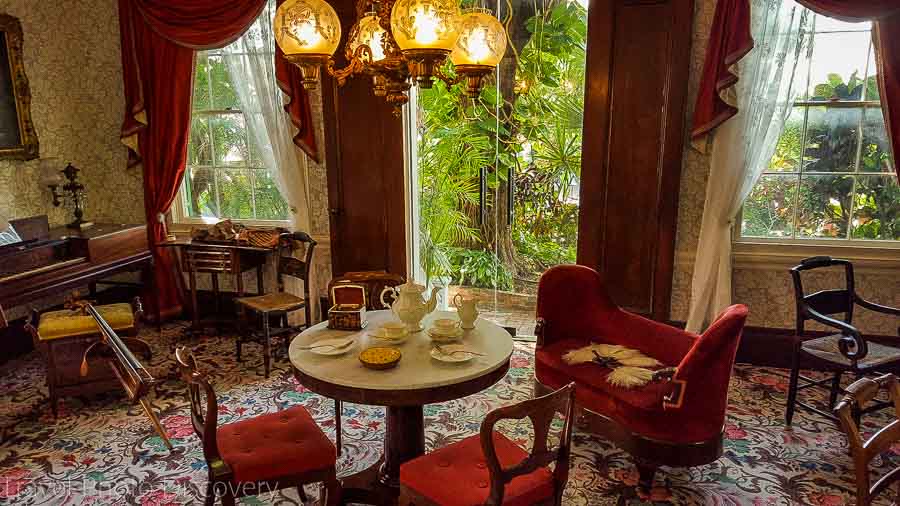 6. Visit a museum – Key West is full of beautifully restored historic buildings that have been converted into museums or estates turned into living museums this includes popular attractions like Hemingway's House, the Audubon House, the Mel Fisher Heritage Maritime Museum, Key West Art and Historical Museum, Key West Heritage House Museum and Robert Frost Cottage. There are plenty of museums to visit above including smaller museum collections in the historic district.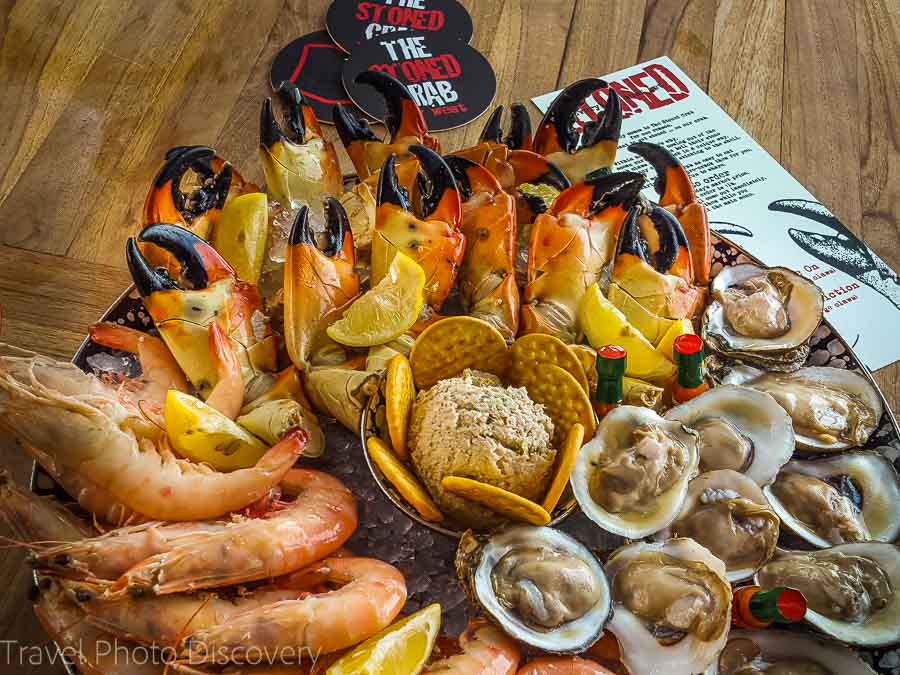 7. Try some of the famous foods from Key West and the Florida Keys – this includes the tart and sweet Key Lime pie, delicious seafood specialties like pink shrimp, conch, stone crab and Florida Lobster and Cuban inspired including pork and peccadillo sauce, Cuban sandwiches or Cuban entrees served with yellow rice and beans along with sweet plantains. For delicious local and fresh seafood, mom and pop cafes  to Key West fine dining venues, you can check out check out popular favorite spot, The Stone Crab located right on Roosevelt Blvd facing a protected marine sanctuary.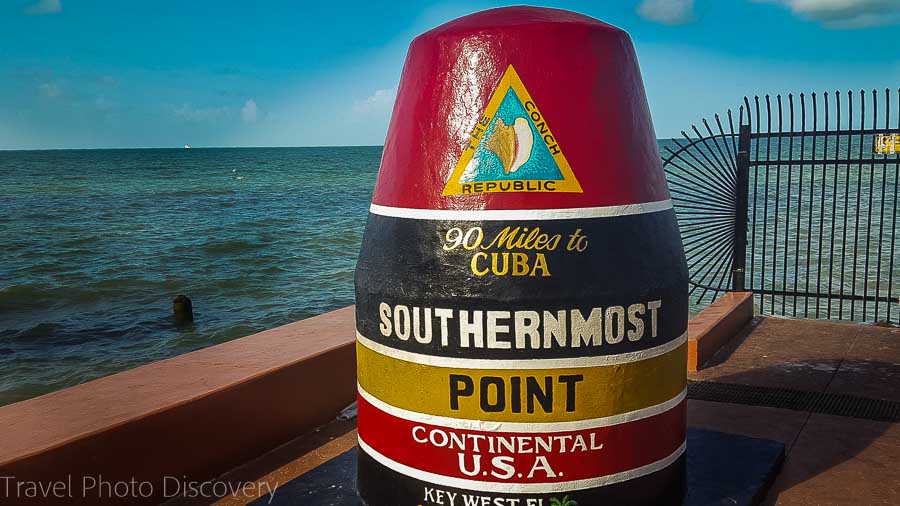 8. Check out the Southernmost point of the continental United States – A large and colorful buoy marks the southernmost point in the US. It actually is a very large concrete sewer junction that was too heavy to move, so it was painted and disguised as a real buoy erected in 1983. The area around the buoy is beautiful with stately manor homes in the classic Key West style and this is a nice area to just stroll and see the homes created from the Golden Age of Key West.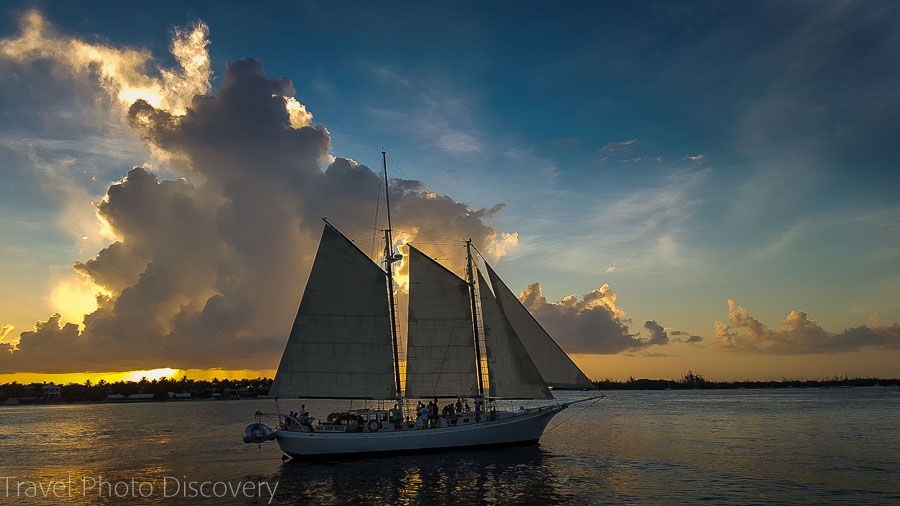 9. Mallory Square at Sunset – A bit touristy but fun all the same, the area along Mallory Square and the waterfront is a popular area to visit during Sunset with a slew of street performers, food cart vendors, small crafters/artisans are out in force to wean you of your tourist dollars. The sunsets overlooking the ocean and adjoining islands are actually quite spectacular with those fiery red/orange glows while the sun sets into the horizon.
10. Key West Cemetery – If you love quirky experiences, then visiting this cemetery in the old town is worthwhile. Built in 1847, you'll find some fun epitaphs on many of the tombs, actual ship masts and burial plots with the dead pile on top of each other. This fascinating and morbid cemetery is fun and a great place for doing photography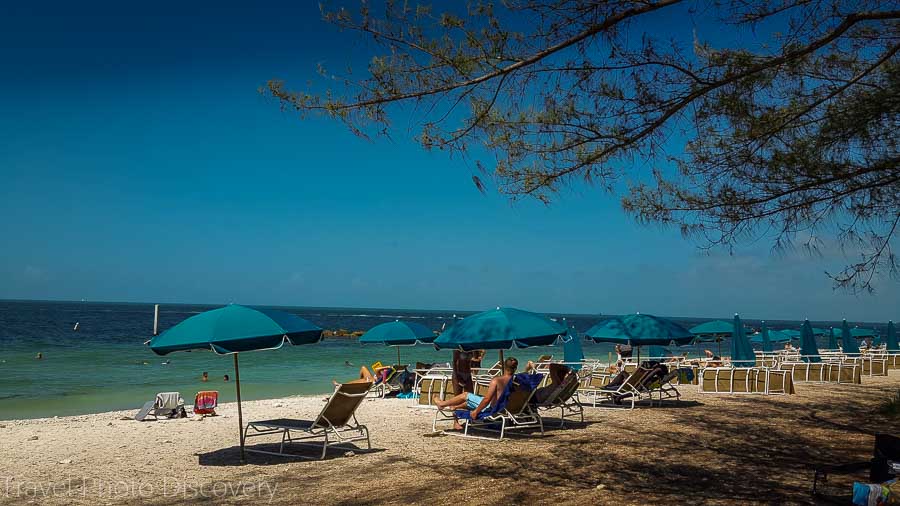 Tips before you go to Key West
You definitely need to spend some time researching and booking hotels, car rentals and other activities when you visit because everything books months in advance due to the short visiting season at this park. Here are some suggestions on what to plan and book in advance when you are traveling to Key West which is a popular year round destination. Check out you the Key West tourism website here if you have any tourist related inquiries or details you still need to research.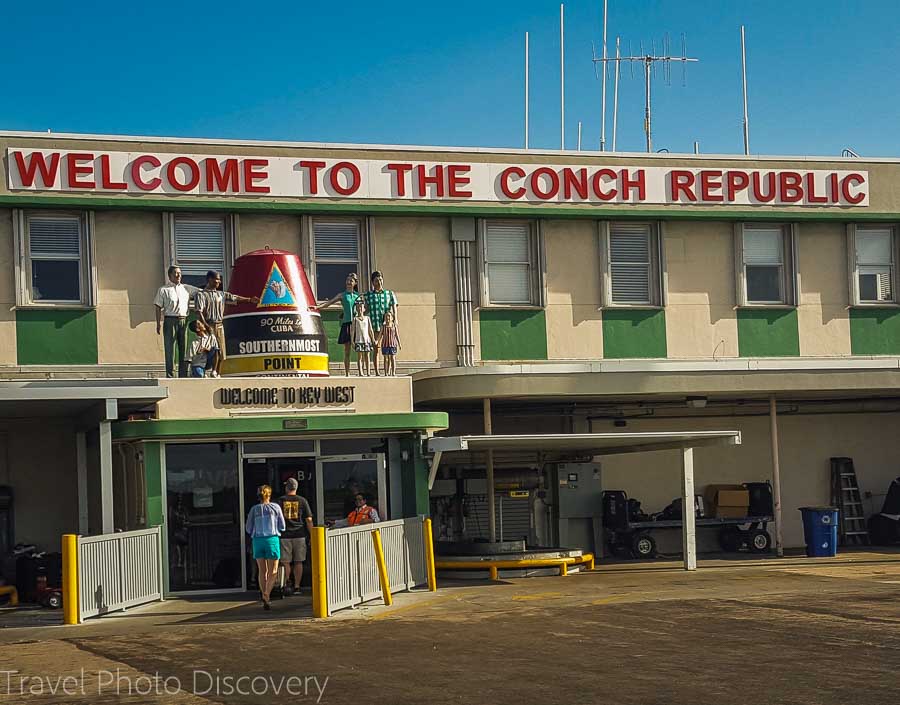 Flying into Key West International Airport
Key West International Airport is serviced by many US carriers including: Delta, American and United airlines. To check out the latest prices and schedules you can enter your dates with the search engines listed below for updates.
Priceline – Flights to Key West
TripAdvisor – Flights to Key West
Booking your hotel
The first thing to work out is where you will stay because hotels do book months or years in advance especially during the peak season. Prices due rise according to limited availability of hotel or BnB housing. You can check out reviews and the latest prices through any of your favorite booking websites below
TripAdvisor Key West smart deals for Key West
Price line current prices and promotions for Key West
Booking your car rental
In order to get the best prices for limited inventory, you also need to book your rental car as soon as you can. Depending on location you can book basically from where you fly into.
Priceline car rentals and bid up to 40% off current rental rates
Hertz Rental cars, save 40% when you pay now
Expedia Car Rentals for current prices and availability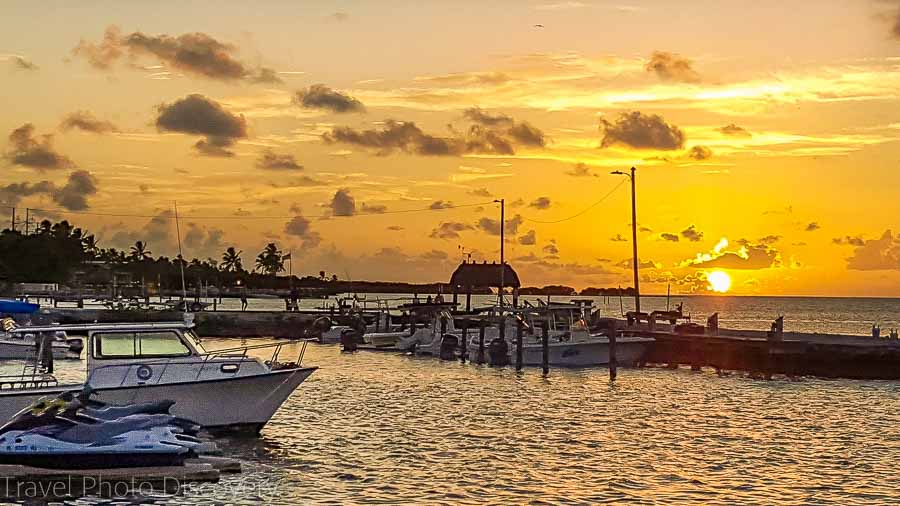 Tour activities at the Key West
You can take a variety of half day to full day tours around the historic district around Key West from classic trollies with guides, museum visits and stopping at strategic places/landmarks to visit and tour. For more information on these tours, check out this website here for details and prices.
Small group van tours from Miami to Key West
Taking a quick day tour of the Florida Keys all the way to Key West is a fun and easy alternative way to visit this area. If your adverse to driving through the Florida Keys, why not take a small group tour from Miami to Key West. You can check out these small group tours offered by Tours4Fun here for some of the spectacular tours covering the Florida Keys all the way to Key West and stopping at some wonderful places of interest along the way.
Enjoyed the post – check out these other Florida Keys highlights.
Florida Keys and top attractions and things to do in Islamorada
Top things to do in Marathon, Florida Keys
Thanks for visiting today and checking out this post on Top 10 things to do in Key West, hopefully you will be able to see and experience this fascinating southernmost island in the Florida Keys. If you enjoyed the images and post, could you please share it with any of the social media buttons located around the post.
If you like what you see, come and check out my other social media channels for more updates, including Instagram, Pinterest and Twitter.
Note – I was a guest of the Florida Keys and Key West Tourism office, all thoughts and opinions are my own. This post contains affiliate links that help to support this website, thanks so much for purchasing directly through Travel Photo Discovery and helping us maintain this website.