Touring Mexico City Tours by Locals Pt2
Day one touring Mexico City was a lot of fun with tour provider Tours by Locals which provides customized one on one tour programs for individuals or even smaller groups. I really enjoyed my private tour of some of the squares of Mexico city and the mariachis at night time  (you can check my night tour of Mexico city here). Now for day two I was really excited about seeing the city and visiting sights that were geared more towards my interests in Culture and history, art and handicraft all customized to see in a day's itinerary.
It was a rainy morning in the city so our day adventure biking around some of the landmarks around the city were scrapped – my guide Nydia instantly changed the plan to drive to the some of the places I would enjoy seeing which I thought was a fantastic idea considering how unruly the weather was that day.  Nydia questioned me about my interests in art, history and culture and immediately told the driver what we will be visiting for the next few hours, this was such a wonderful and spontaneous way of touring and seeing things that really matters to an individual.
Here are some highlights of touring around Mexico City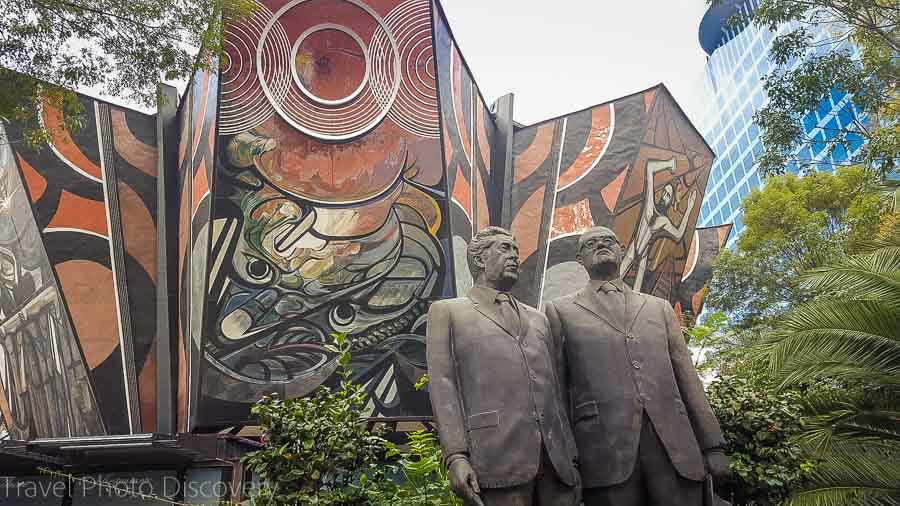 This historic center is a place called the Polyforum Siquieros is a unique for Mexico City – it showcases the political, social and cultural movement and hosts theater, artwork and other multiple events. The center shows the work of one of the city's leading artist and creative genius David Alfaro Siqueiros with a large mural work called "La Marcha de la Humanidad" – the largest of its kind in the world.  This landmark structure is filled with tile and mixed media mosaics that celebrates the Mexican mural movement with important Mexican artists including: Diego Rivera, Orozco, Jose Clemente and others.  Consisting of 12 major panels depicting the concepts of: Destiny, Ecology, Acrobats, Masses, Decalog, Christ, Indigenous Peoples, Dance, Mythology, Mingling of Races, Music, and the Atom.
Walking around this impressive building was an amazing experience – so many materials were used and it was interesting to walk around the entire complex and see all the amazing details and colorful presentations to the different concepts.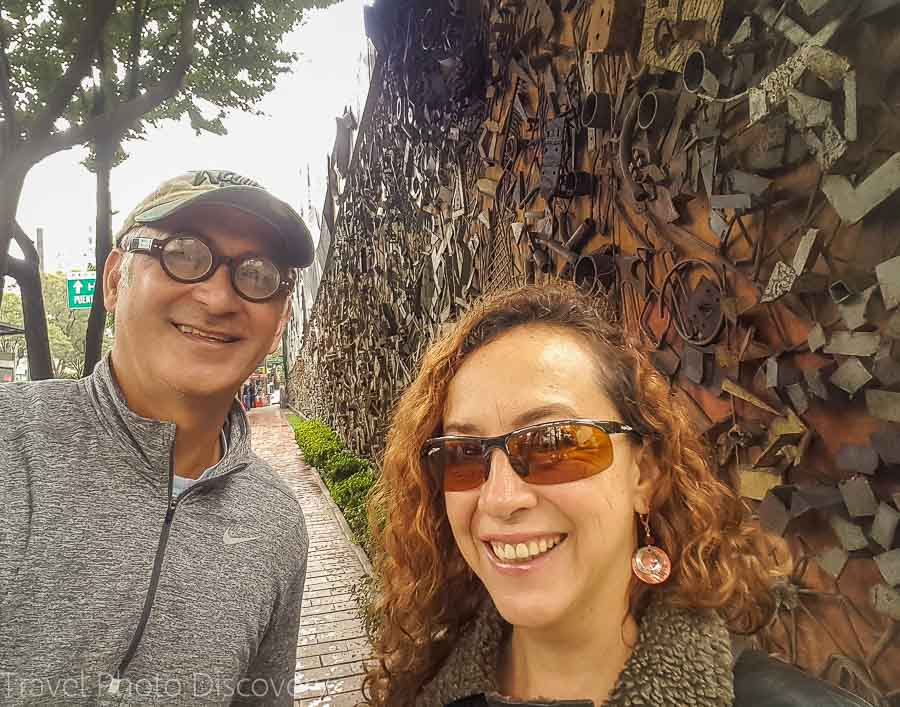 Selfie with Nydia and myself in front of the magical exterior wall of the Polyforum Siquieros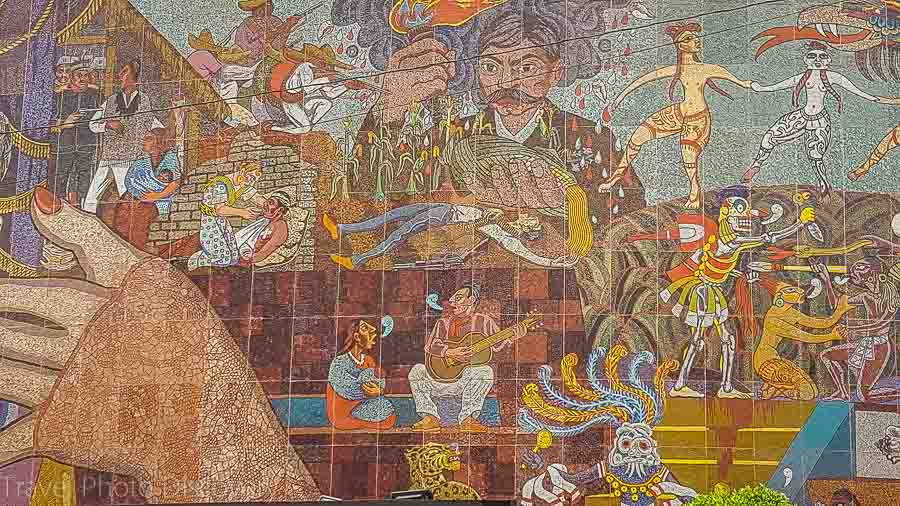 Diego Rivera's large mural façade at the Insurgentes Theater in Mexico City
This impressive theater has so many wonderful facets of theater and the artistic community on full display. Commissioned by the president, Miguel Aleman to spur urban renewal and art on a grand scale, the work is by Diego Rivera and pays tribute to various artists including one of the most famous, Cantinflas, an iconic figure who typically played a peasant and was associated as the national identity of Mexico. Cantinflas was a comedic actor, director, producer who was referred to as the " Charlie Chaplin of Mexico."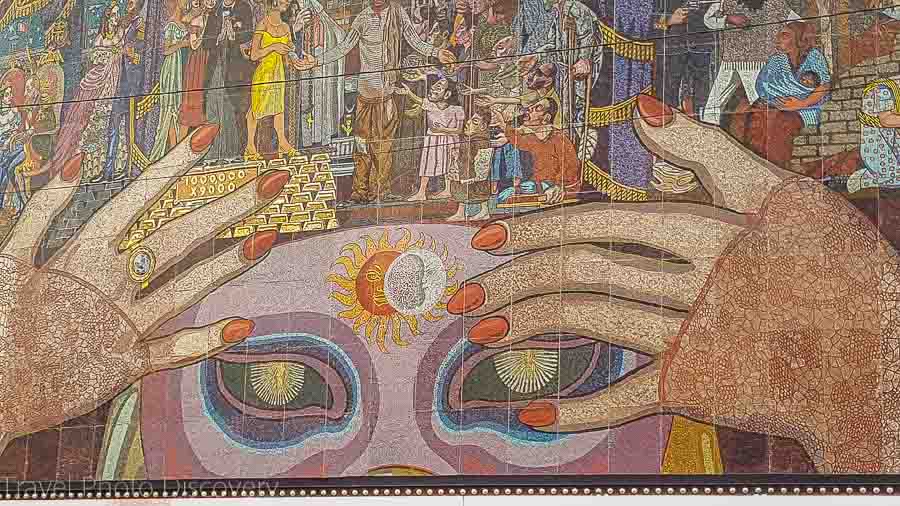 Detail façade of the Insurgentes Theater
The Saturday art market

in San Angel Mercado
I was in total heaven visiting our next stop – the San Angel Mercado which is a Saturday market featuring local artists, crafters and designers in a wonderful weekend art fair. Fronting the Plaza San Jacinto in San Angel, the art fair is wonderful to explore the many open air markets, group galleries and other venues in this gentrified and trendy part of Mexico City.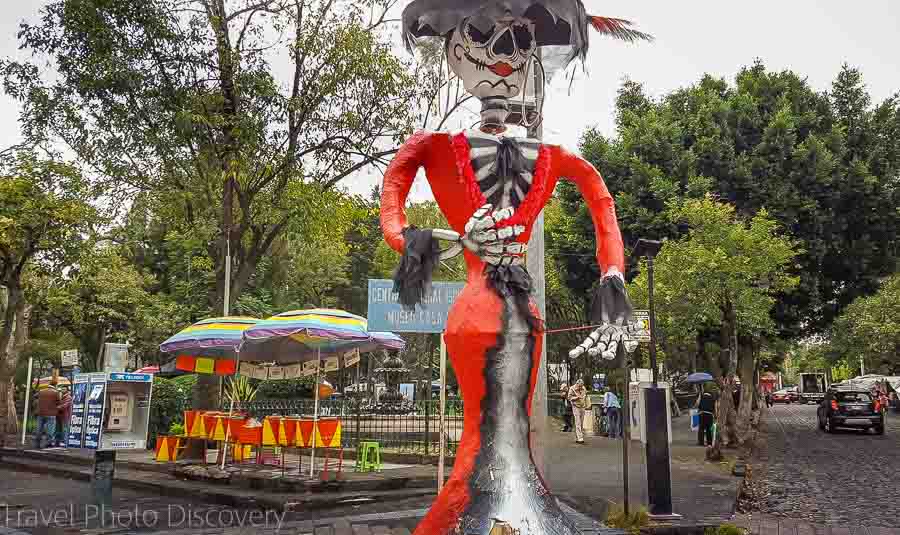 It would have been enough for me to just explore the various markets and galleries in the area and have a nice long lunch in a wonderful restaurant. But I had just enough time to explore and absorb the vibe of this lovely area and see some of the creative crafts and artwork that was being exhibited in the many galleries and show centers of the marketplace. This is definitely a must visit again location when I go back to Mexico City to indulge and enjoy the art local creatives in the area.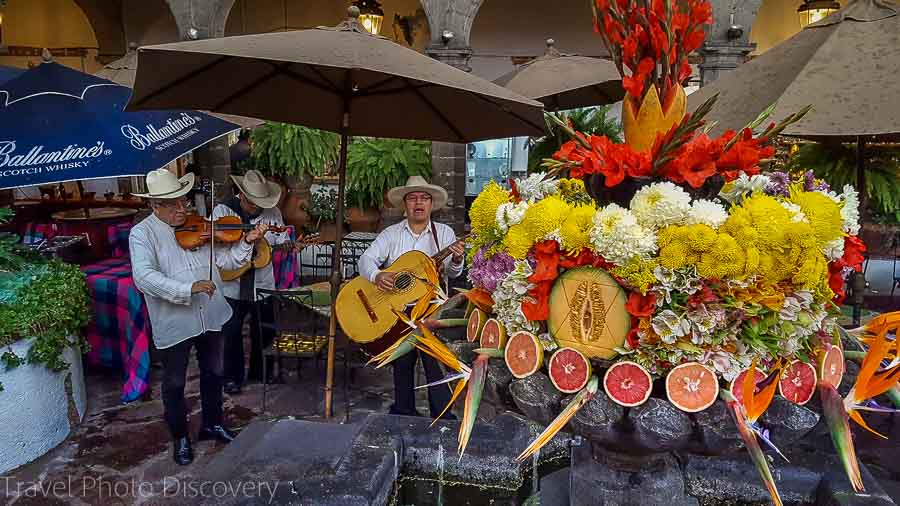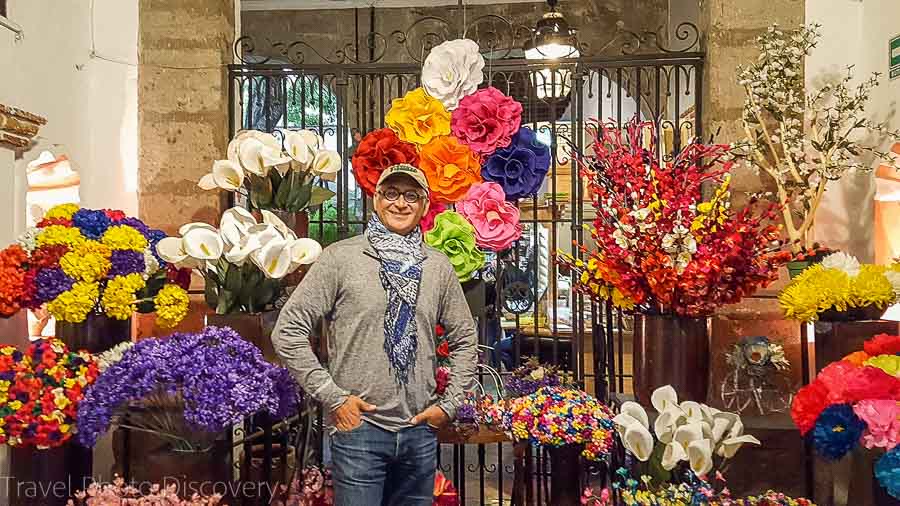 I loved all the large paper flowers and other crafts on display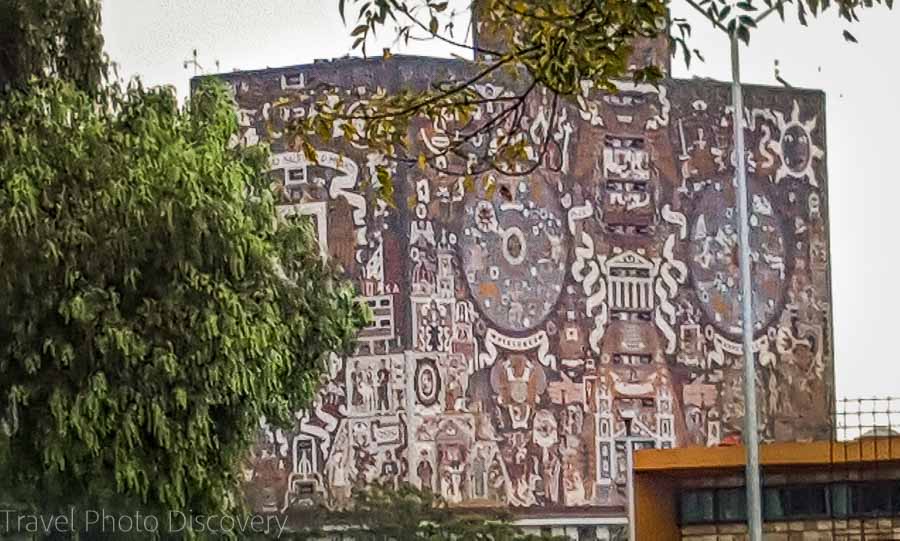 After San Angel Mercado, we drove straight to the University and took a quick tour of the main buildings and the large stadium at the university called Estadio Olimpico surrounding in a lovely area of verdant green forests. It was such a beautiful area to explore and so much easier to appreciate with the curating from Nydia, I could have spent more time exploring the historic and art inspired buildings around the university. Nydia gave me the option again to stay and explore more of the district and I decided to just do a quick drive by and chalk this up for a later visit on my own. From here we visited a lovely art museum and historic home dedicated to philanthropist Dolores Olmedo.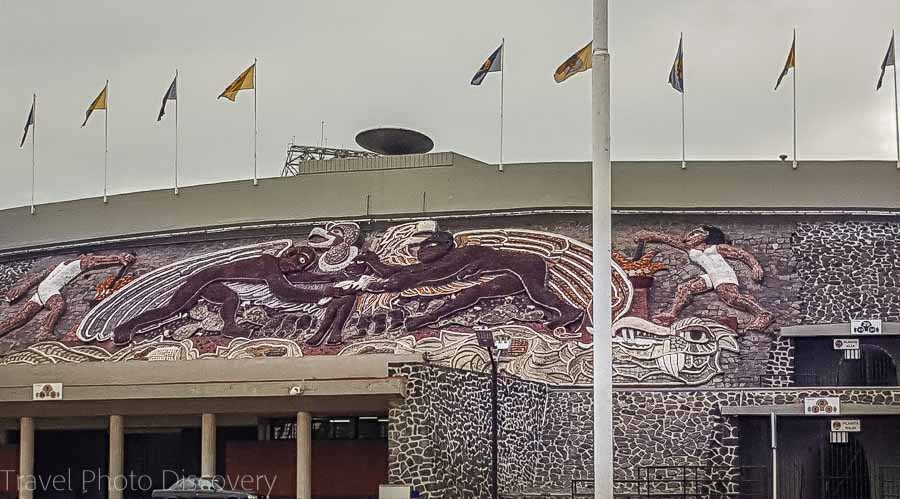 Private home and Museum of Dolores Olmedo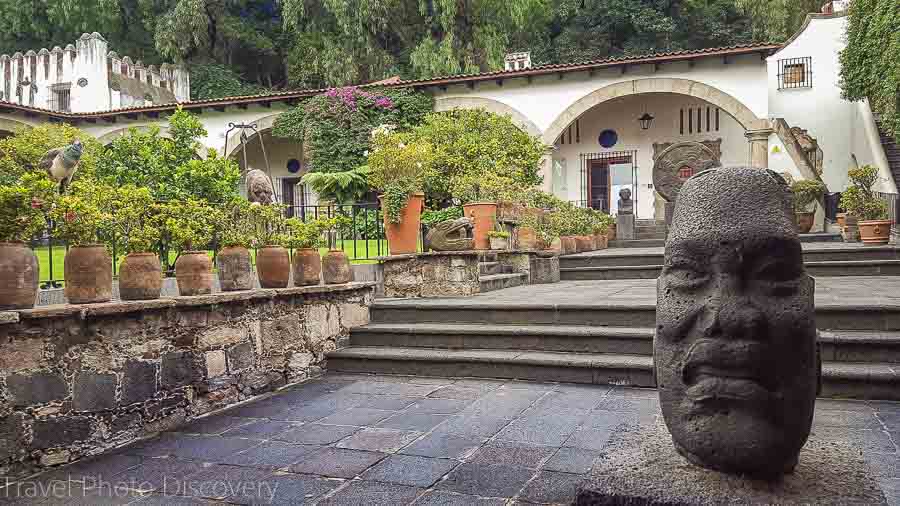 A philanthropist and one of the main benifactors of Diego Rivera and Frida Kahlo, Dolores Olmeda donated her home and fine art collection into this wonderful museum. The gorgeous property has an expansive and lush garden with peacocks, beautiful fountains and the 16th century Hacienda la Noria.
I was in awe visiting the many galleries, current shows including this amazing annual show featuring the Day of the Dead exhibit in a separate gallery close to the hacienda. The colorful displays, wit and animated characters show the elaborate and sophisticated artistry and inventiveness of the various artists that created these stunning pieces below.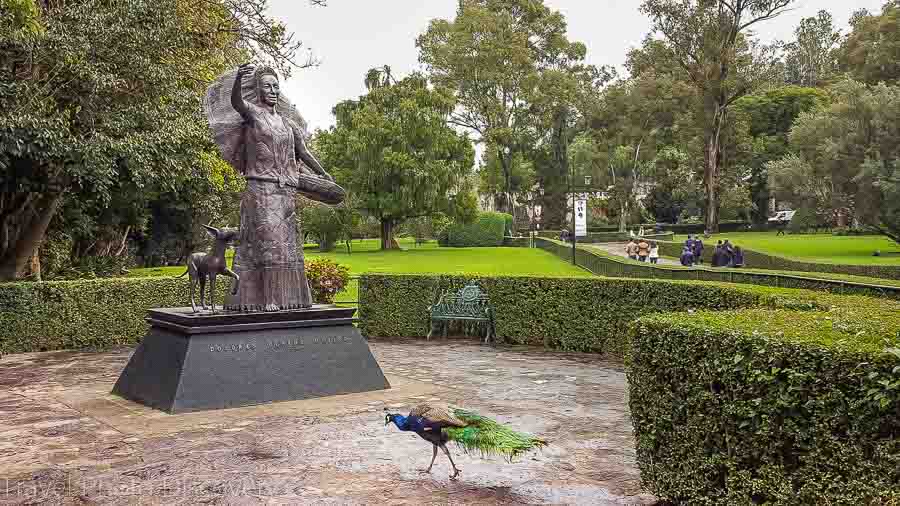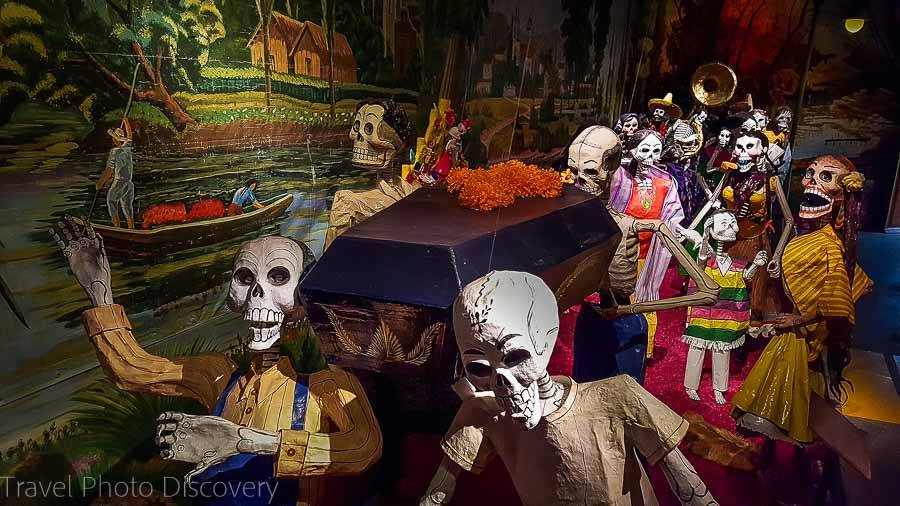 More day of the dead vignettes at the Dolores Olmeda Museum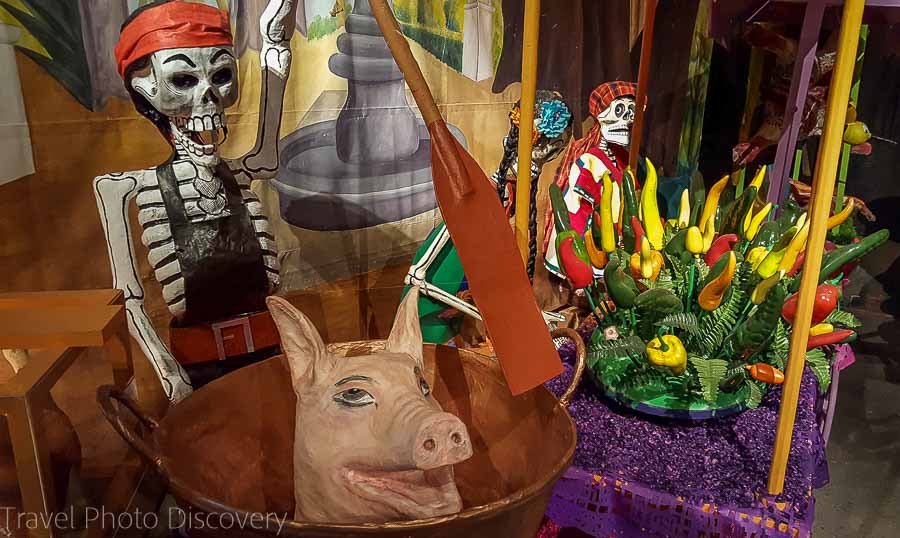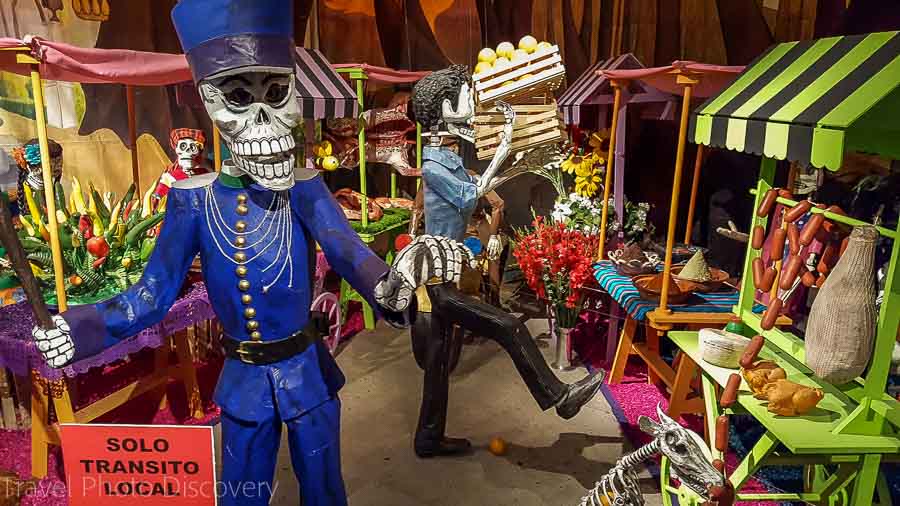 Humor and whimsy Day of the Dead exhibit at the Dolores Olmeda Museum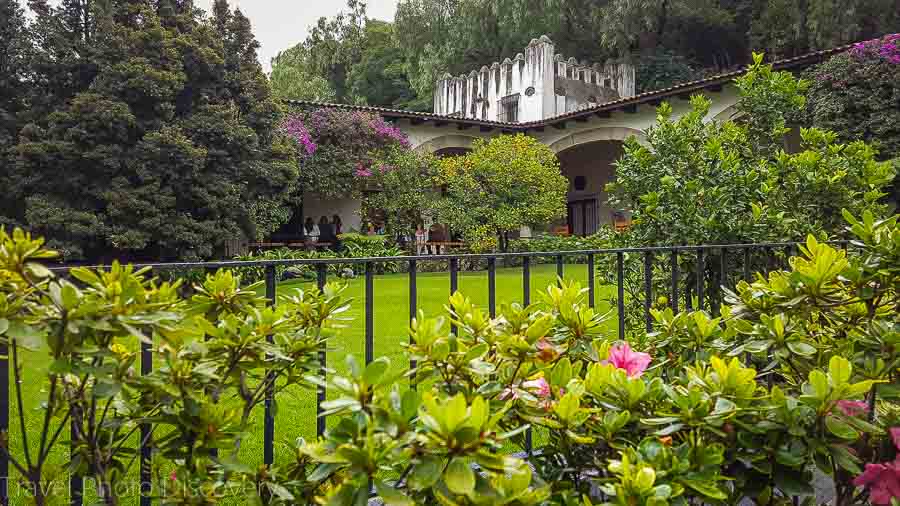 The beautiful gardens and home of Dolores Olmeda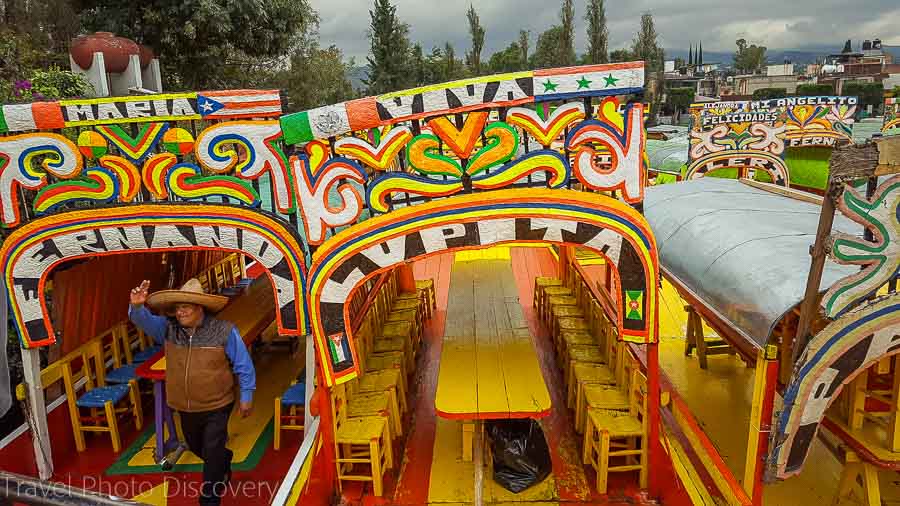 Floating gardens of Xochimilco
After a wonderful visit to the private home/museum of Delores Olmeda – our next tour was the floating gardens of Xochimilco in the south of Mexico City. Here you can take any of the hundreds of boats that travel through the canals and lake that the city was built on. The colorful boats are painted in vibrant colors and often bear the name of the owners female child or some relative. As you float down the canals, local mariachi and other latin bands put you in the mood while see the local area, architecture, restaurants and landscape in the area.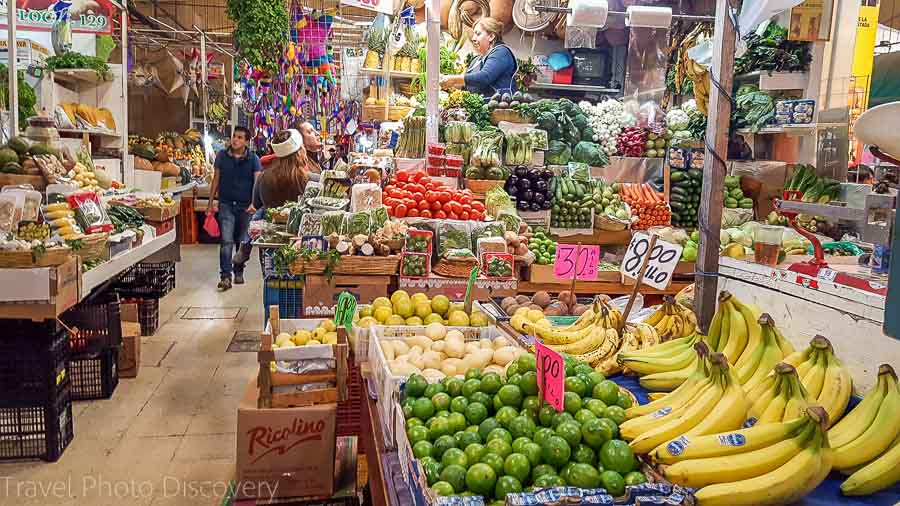 Coyoacan public market
We were starving and it was already 2pm in the afternoon and Nydia suggests that we stop by the popular Coyoacan public market to try out some of the best tostadas in town. Unfortunately the stand that is well known was packed with diners so we decided to walk into the market and check out some of the other local ceviche stalls and street food vendors at the market. It didn't take too long to find a perfect spot and we ordered a slew of tostadas with ceviche, chicarron, and carne asada for ridiculously cheap prices and good. The fresh squeezed fruit juices also made to order were the perfect complement to this scrumptious meal and I won't forget for a very long time!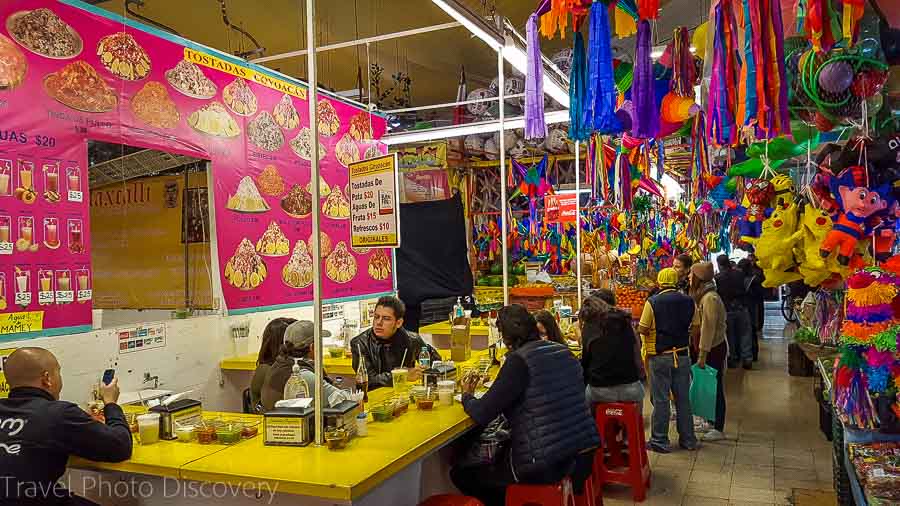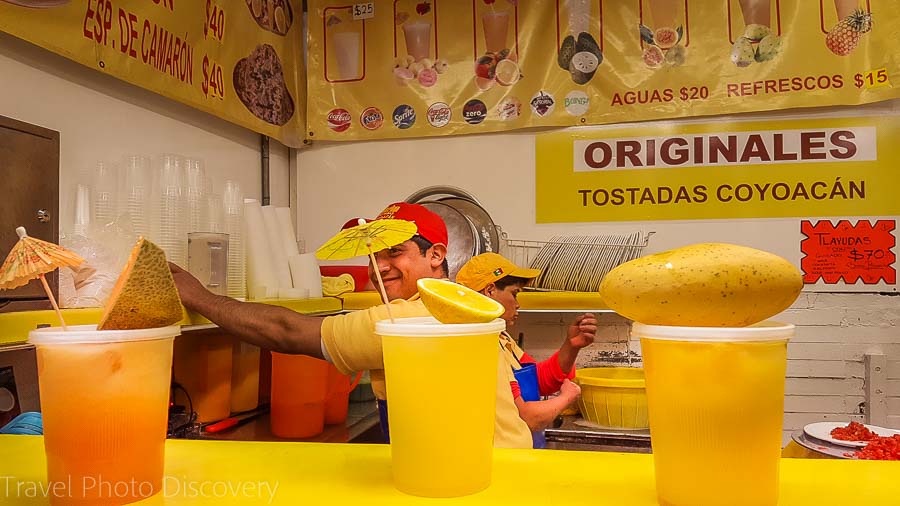 Delicious fresh fruit drinks for sale at the Coyoacan public market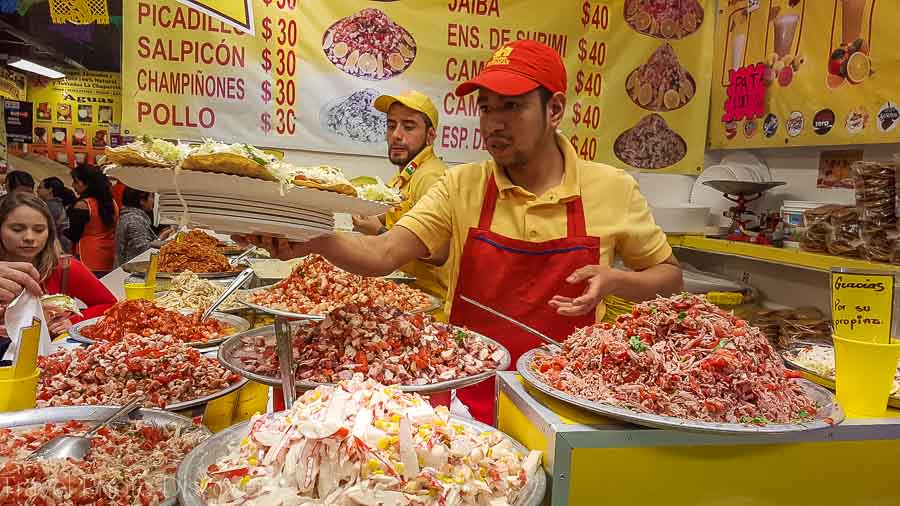 Fresh ceviche made to order at the Coyoacan public market
After this wonderful lunch, our tour was basically over and I asked Nydia to drop me to the nearby museum at Casa Azul/Frida Kahlo Museum in Coyacan. This museum was originally the personal home of Frida Kahlo and Diego Rivera. you can check out my post about my visit to the Frida Kahlo Museum here for a this fantastic tour of their beautiful home and personal collections, it really is an amazing place celebrating Frida Kahlo's life and artwork on display.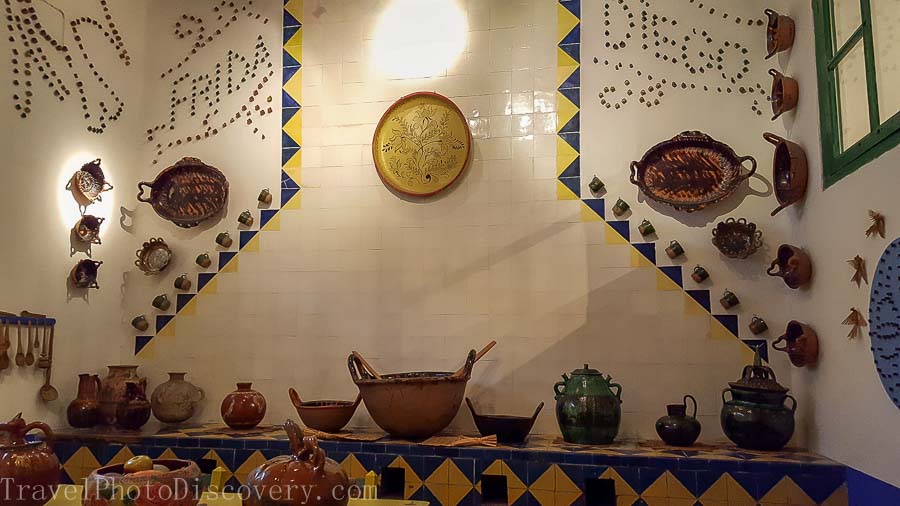 Thanks for visiting today and checking out this post on Touring Mexico City with Tours by Locals, hopefully you will be able visit and experience these amazing city with a fun customized tour of this wonderful city. If you enjoyed the images and post, could you please share it with any of the social media buttons located around the post.
If you like what you see, come and check out my other social media channels for more updates, including Instagram, Pinterest and Twitter
Thanks to Tours By Locals for showing me a wonderful side of Mexico City, all thoughts and opinions are my own and I loved this customized tour of the city.