Top 20 Things to Do in Salvador de Bahia: Exploring the Vibrant Heart of Brazil
Visiting Salvador de Bahia in the northeastern region is not typically on the radar of most visitors to Brazil who flock more to Rio, Sao Paulo and the Amazon region.
But what this city and region lacks in scale and choices is offset by real and authentic experience visiting this wonderful city, amazing historic Unesco and cultural attractions, colorful people, tasty regional food and the vibrating Samba music you hear everywhere to lure in to take a peak. You will find plenty to see and do in Salvador including: exploring Unesco heritage sites, historic monuments, rum bars and active nightlife and yes even wonderful and not so crowded beaches to explore.
Salvador de Bahia is a short flight from either Rio or Sao Paulo to the heart of Bahia and this exotic and historic capital of the Bahia state of Brazil. You will love visiting here and experiencing what Salvador is all about.
Here are some highlights to visiting Salvador de Bahia in Brazil and hopefully you'll put this on your must visit spots when touring Brazil.
How to get to Salvador de Bahia in Brazil
To reach Salvador de Bahia in Brazil, you have several options for transportation:
By Air: The most convenient way to travel to Salvador de Bahia is by flying to Deputado Luís Eduardo Magalhães Airport (SSA), the city's international airport. It receives flights from major domestic and international destinations. From the airport, you can take a taxi, private transfer, or public transportation to your desired location in Salvador.
By Bus: Salvador de Bahia has a well-connected bus network, offering long-distance routes from various cities across Brazil. You can check the schedules and book tickets in advance to travel to Salvador by bus.
By Car: If you prefer a road trip, you can drive to Salvador de Bahia. The city is accessible via well-maintained highways and roads. Plan your route and consider the distance, as well as any necessary stops along the way.
By Ferry: If you are coming from nearby islands or coastal areas, you can take a ferry to Salvador de Bahia. Regular ferry services operate between Salvador and locations like Itaparica Island.
20 best things when you visit Salvador de Bahia in Brazil 
1. Explore the historic town at Pelourinho
Pelourinho or the old town of Salvador is simply spectacular and the continuous renovation of this world heritage site makes Pelourinho a real gem worth spending time to explore.
There's so much to see in the Unesco part of Salvador at Pelourinho with its historic churches, monastery, public buildings, squares and other cultural sites and places to visit in the historic district of the city.
Check out my recent post on visiting Pelourinho here and the wonderful attractions worth seeing in the historic center.
Take a look at the historic district of Pelourinho below and what to see below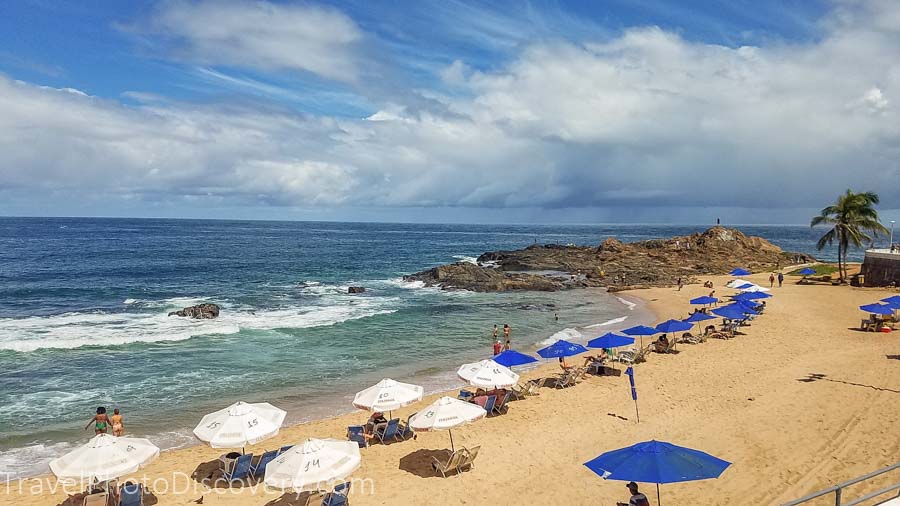 2. Colorful city beaches at Farol de Barra
A popular weekend hangout because of the location in the city the various beaches and small coves are very pretty to hang out in with plenty of cafes, bars and pick up food places on the main drag. Farol de Barra is very colorful and scenic with a few forts located in strategic spots and now repurposed as art venues to visit. The beach areas have many calm inlets which are perfect for swimming and soaking on the nice sandy beaches. Sections have umbrella areas that are cheap to rent while food vendors bring fresh pineapples, watermelon and cold beers for you to enjoy right on the beach.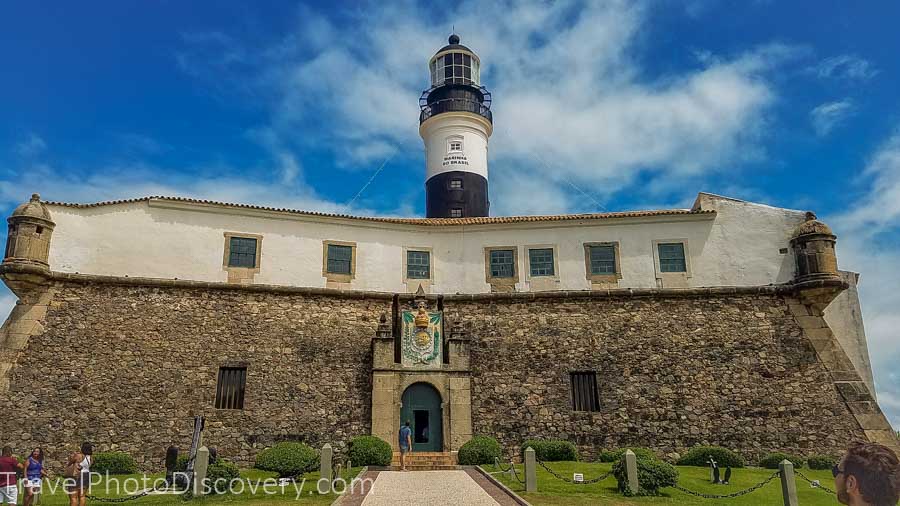 3. Fantastic forts and lighthouse at Farol de Barra
There are a few other fascinating landmarks along the coastal area and beaches of Farol de Barra. The first is the lighthouse which located at the southern point of Salvador in Barra.  Santo Antônio da Barra Fort also located along the beach area of Barra built in 1534, is Brazil's oldest military fort and now houses the nautical museum of Bahia where you can check out artifacts, musical instruments and miniature vessels. A second fort – Santa Maria was also built around 1638 to help protect the coastal area of Barra and is also a museum worth visiting with rotating shows.
Taking a photo city colorfully dressed locals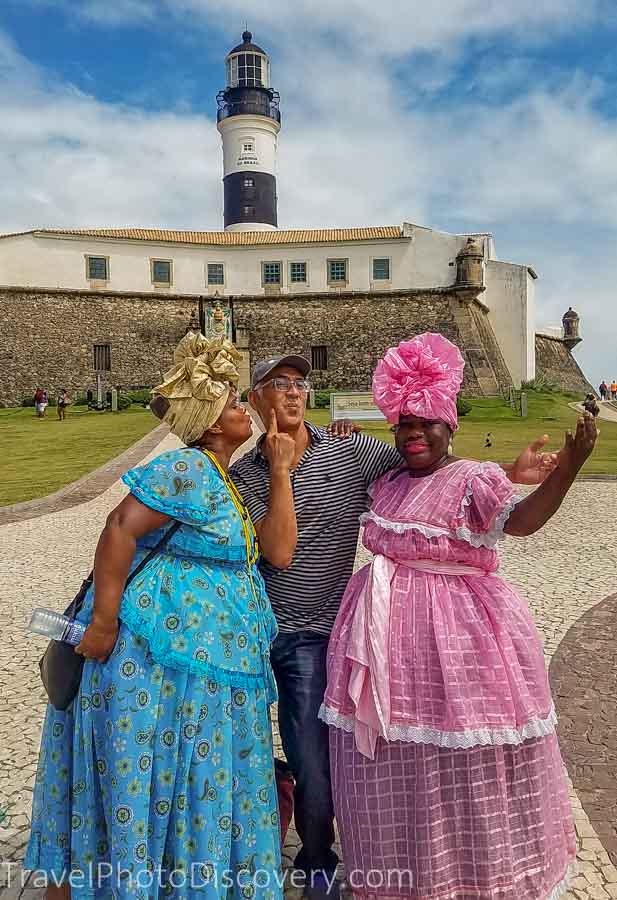 Check out this visit to Farol da Barra beach and light house below
4. Enjoying the delicious foods of Bahia
The regional cuisine of Bahia is a combination of African inspired dishes along with traditional styled Brazilian seafood specialties. Locally caught seafood and hand-made sausages and other finished goods make hard to choose what to order. A great introduction to Bahian cuisine would be to go to a buffet style cafeteria or restaurant. You'll find all the right local dishes from seafood, to vegetarian to a variety of meat dishes and very popular deserts to enjoy.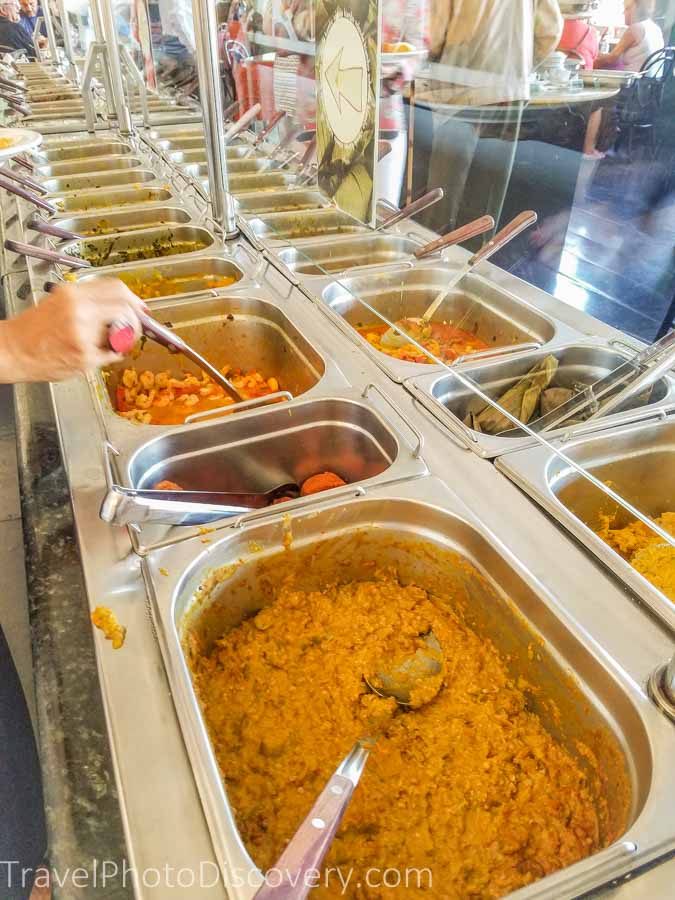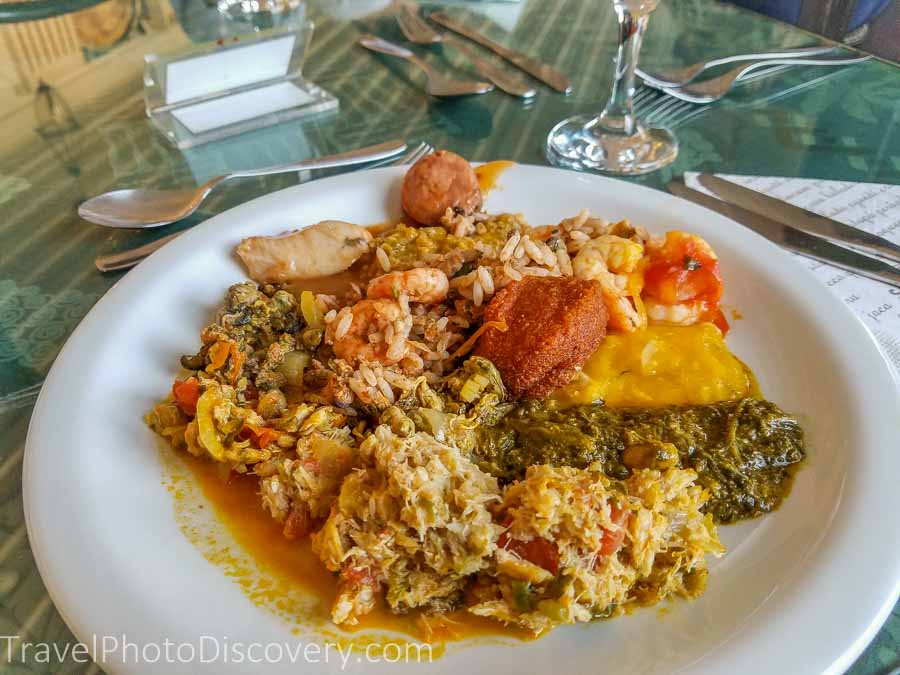 Check out some of the street foods of Bahia below
5. Taking some time to see a fabulous sunset in Salvador
Probably the most popular spot to enjoy sunset in the city is at the Modern Museum of Art along the southern coast in lower Salvador city. It's a nice spot for a relaxed late afternoon visit and you can easily catch an Uber ride to take you directly to the vista point area.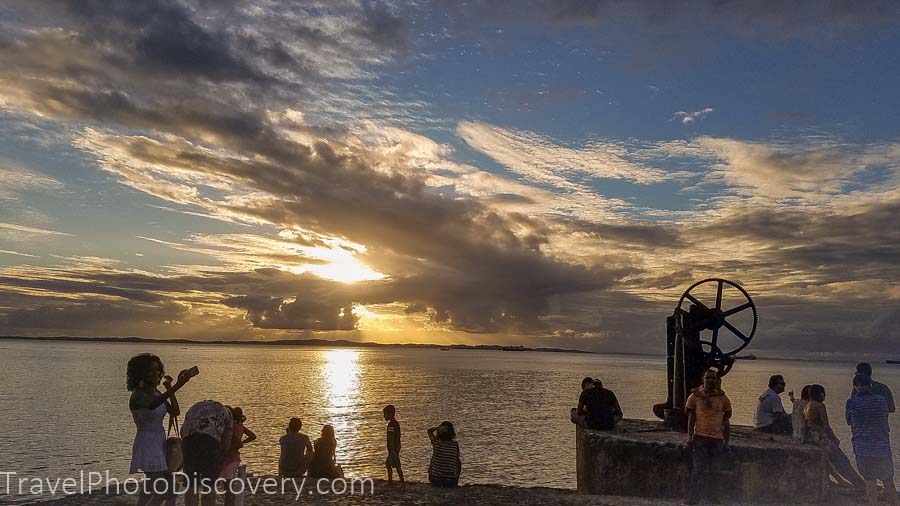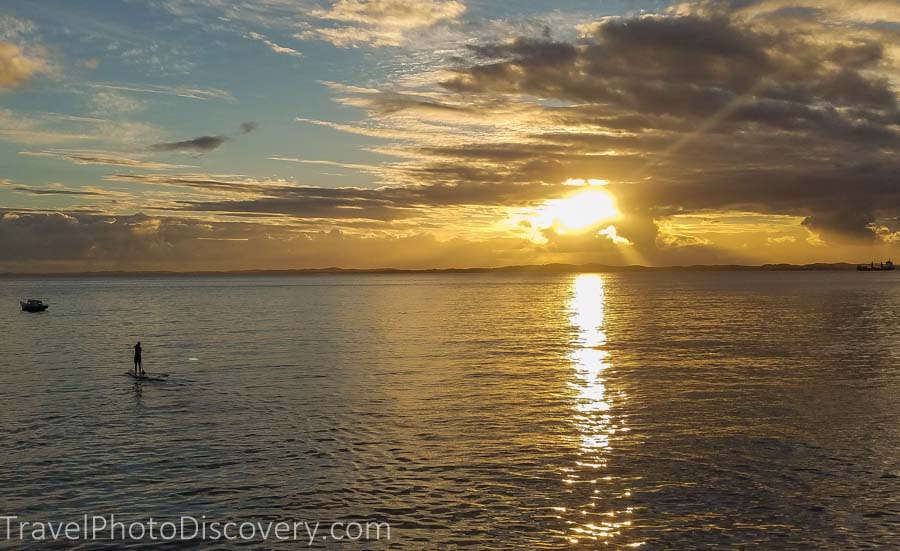 Here's a fun time lapse sunset capture in Salvador below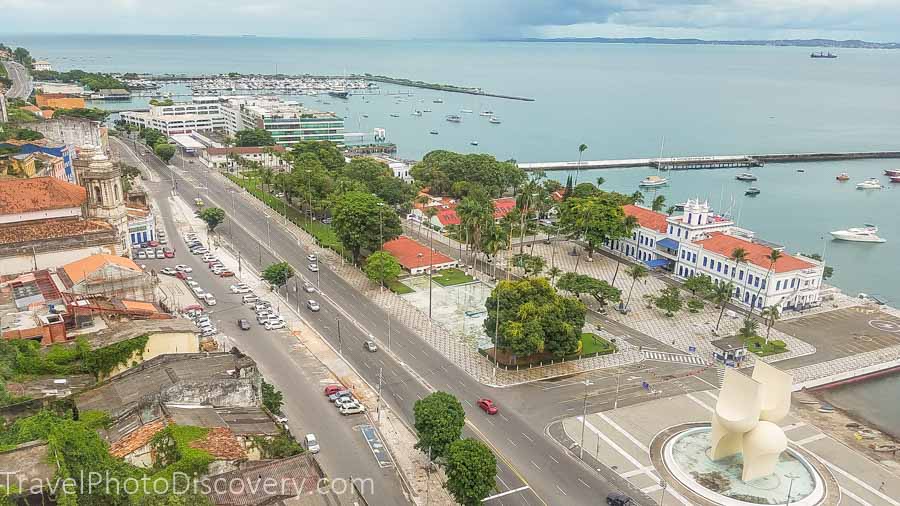 6. The cool vibe, shops and museums in lower Salvador
The lower section of Salvador incorporates the port, downtown, Barra and Vitoria neighborhoods with some fun places to explore along coastal areas of the Barra district and the impressive homes turned into living museums in the Vitoria district.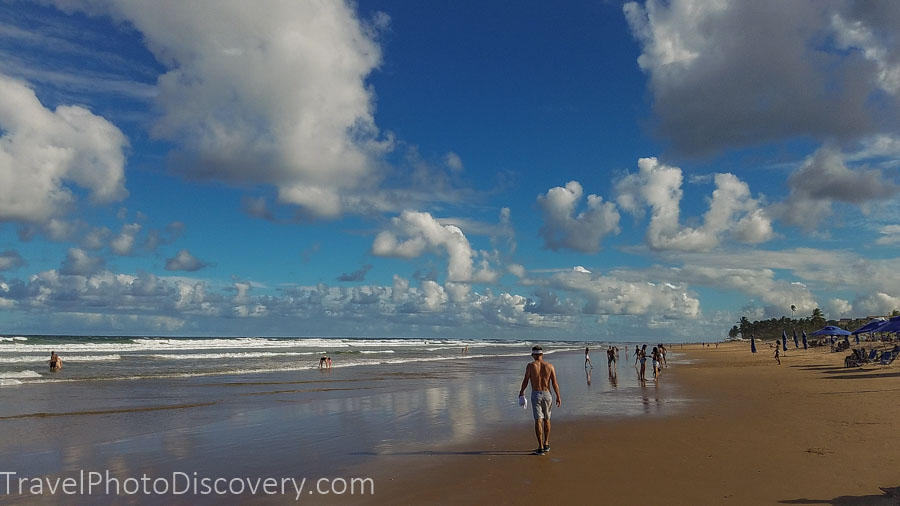 7. Salvador's de Bahia's uncrowded beaches
Spend a day at some of the gorgeous and uncrowded local beaches of Salvador. The most popular spots are closer to the airport area with large swatches of sand dunes fronting many of these beachside communities of Flamengo, Stella Maris, Massarandupio and  Buracao beach are the beaches to head out to outside of the city with gorgeous sandy beach, beautiful and clean waters and lots of local eateries with fresh seafood choices for dining.
Enjoying some fresh barbecue pineapples and cold drinks for sale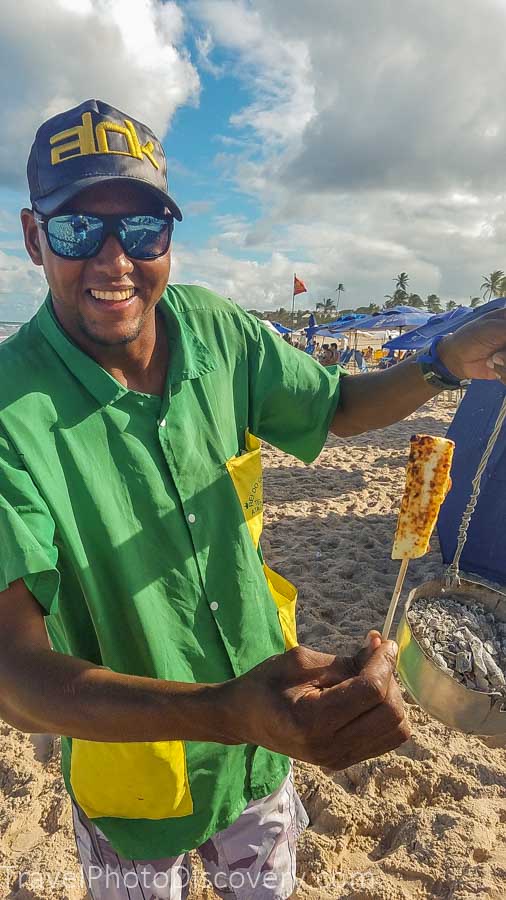 Soccer time at Flamingo beach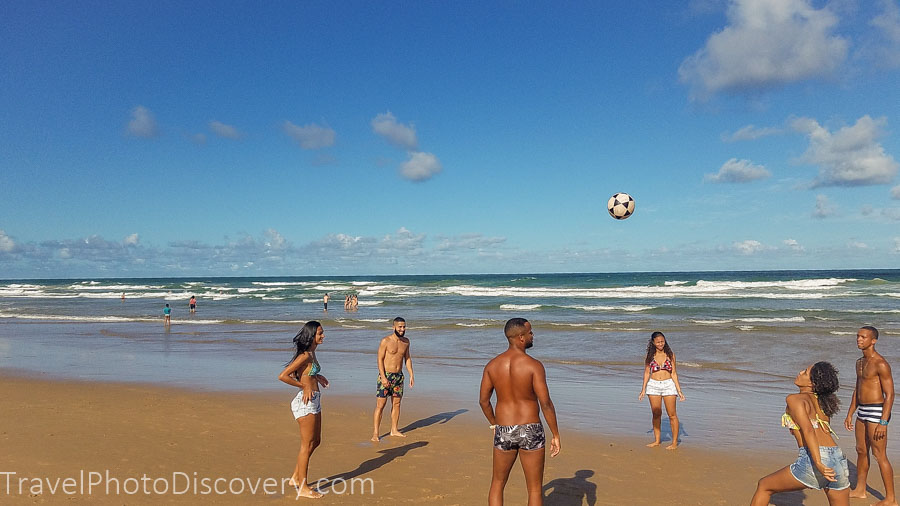 Outside of Salvador are some of the most beautiful beaches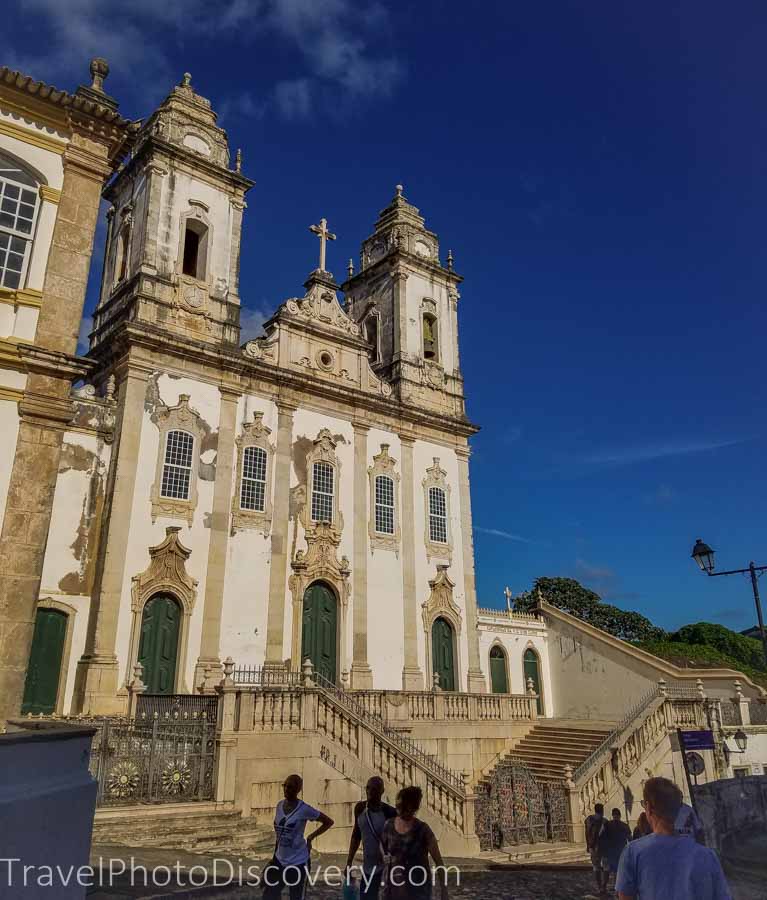 8. Visiting historic Churches in the Colonial Capital
Salvador's churches all over the city wow especially those located in the older historic district including the cathedral, monastery of St. Francis, Church of our Lady of the Rosary of the Blacks and so many other impressive places of worship. You can even do a fun self guided walking tour of the major churches of Bahia here to visit on your own with a fantastic itinerary and guide of the main churches to visit in the city.
Check out the Golden Church of Salvador below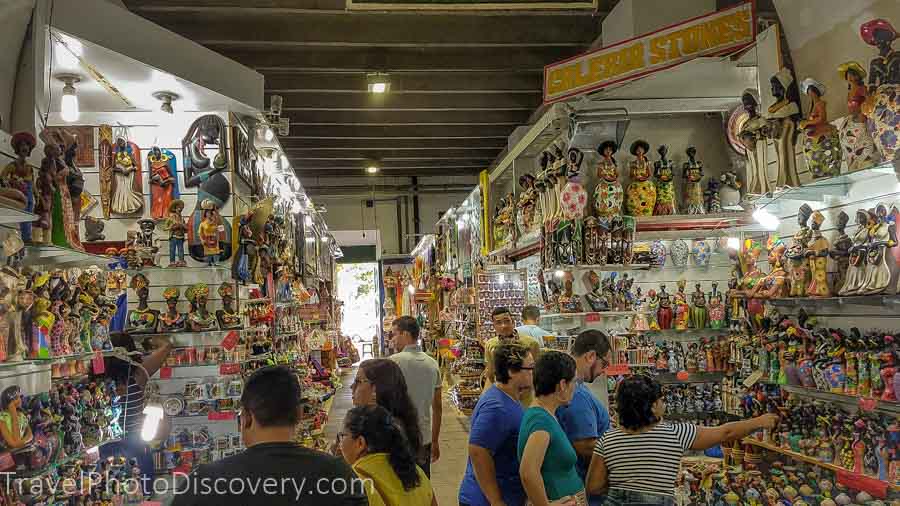 9. Shopping for great deals
If you're in a shopping mood, there are a few fun areas to go and check out for good deals on souvenirs and local goods from the region. The first is the Salvador's model market or Mercado Modelo in the lower town.
This building houses over stalls of Bahanian art, food items and souvenirs for you to shop and bargain your heart out for things to take home. The typical and popular locals market is the Feira Sao Joaquim which you can find local foods, every day goods, spices and unusual finds. In the Barra district, you'll find some good local shopping and malls selling more trendy goods, souvenirs and local brands to high-end goods and shops catering to locals and tourists.
Here's a visit to Mercado Modelo below
10. Salvador's quirky art scene and fun Museums
The art and museum scene is quite colorful and lively in Salvador de Bahia. You'll find plenty of art studios and galleries within the Pelourinho district for you to visit. The upper and lower towns also have interesting museums worth visiting including the  Bahia/African Museum, Museu Rodin Bahia, Bahia Nautical Museum, Museu de Arte Antiga and Carlos Costa Pintos museum. If your interested in checking out the culture and museum scene, check out this link for more details.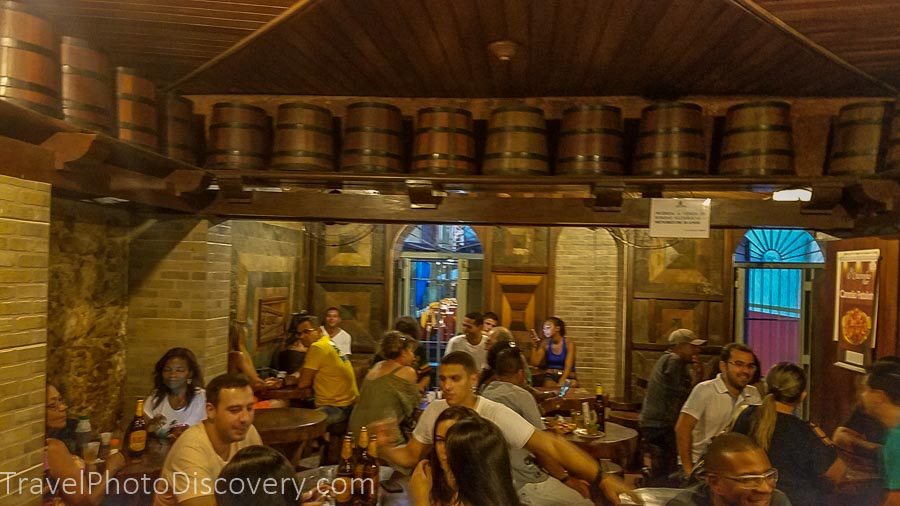 11. Enjoying a rum bar and local snacks
Happy hour to evening time is when the rum bars called Cachaca bars are active and a popular spot for locals and tourist alike to hang out in some of the city's fun rum bars. You can try a variety of local rums or popular rum inspired drinks like the mojito along with some delicious local snacks and appetizers like acaraje (a fried fritter with different fillings), Pastel de queijo (melted cheese fried pastry), or chicken coixinha ( croquettes of shredded chicken and cream cheese). Check out these popular Cachaca bars that you must visit for an authentic rum experience in Salvador de Bahia.
Trying the local chichen coixinha appetizer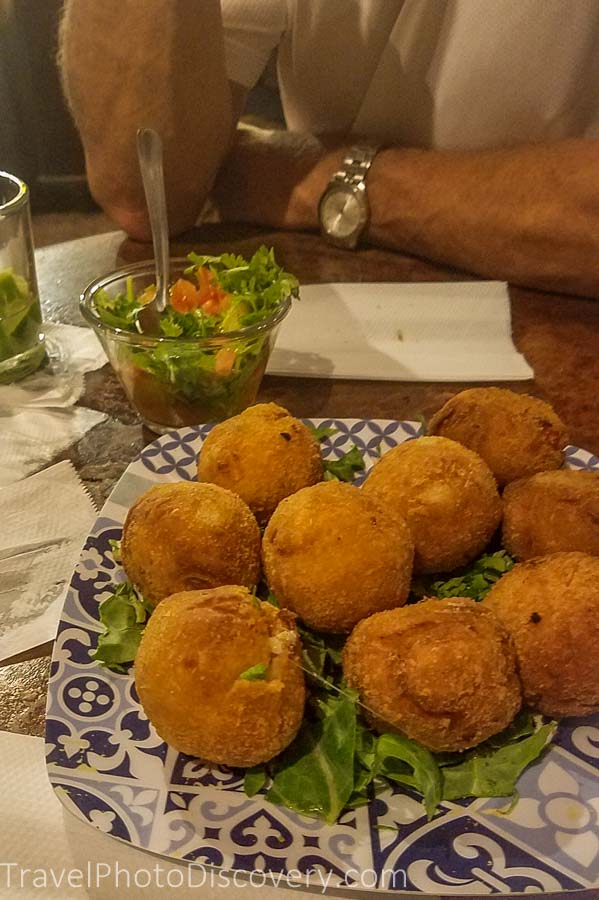 Here's some more delicious street foods of Salvador below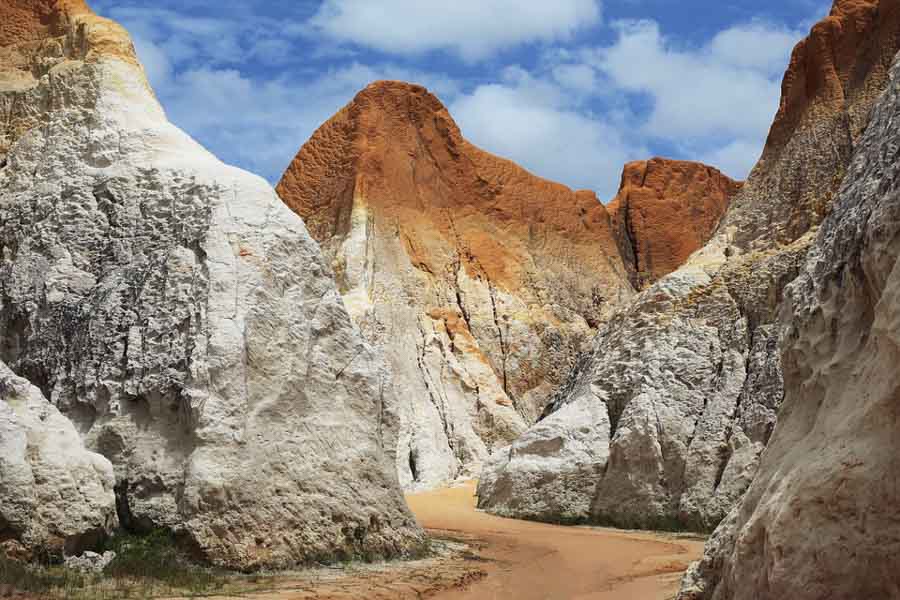 12. Exploring nature and Bahia's parks
There are plenty of open areas and national parks around Salvador de Bahia worth exploring. Closer to the city are the metropolitan parks like Abaete park, Costa Azul park and Pituacu park. Outside a short distance are national parks like Parque National das Nascentes do Rio Parnaiba and Parque National do Descobrimento, both established to preserve open areas, Atlantic forest preserve and the preservation of natural resources and biological diversity.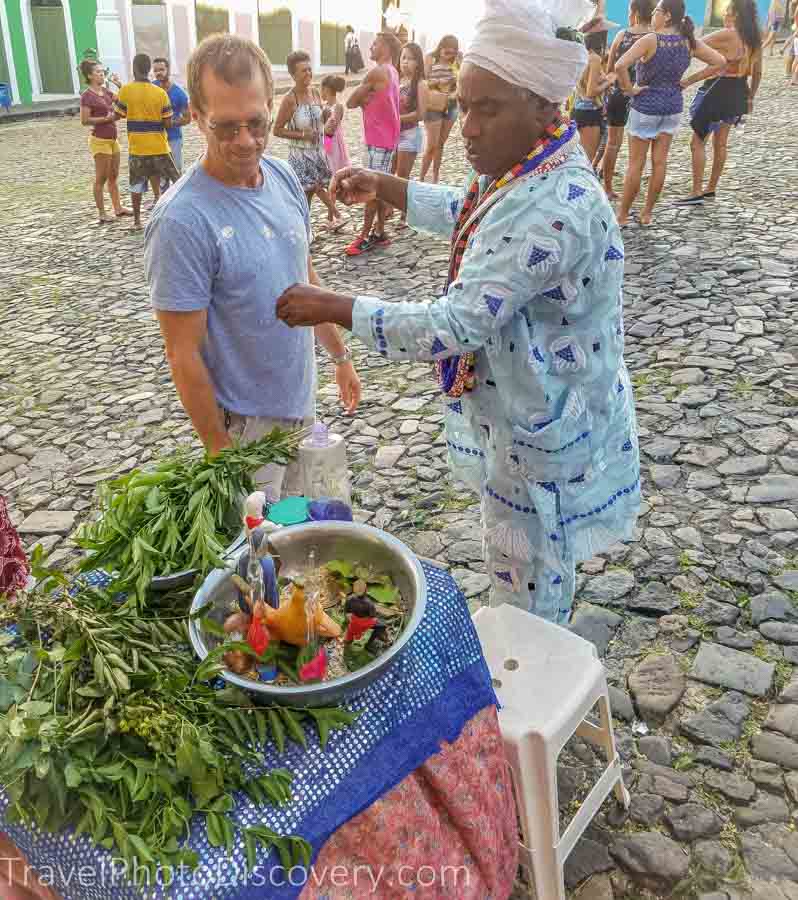 13.  Getting blessed Bahian Style
The Candomble Bahian style blessing in Salvador is done by Candomble that came from early slave days and brought their traditions with them. The Candomble group visits the Pelourinho and other areas and offer their blessings and good energy combining West African rituals or orishas deities, that personify the forces of nature combined with catholic saints and catholic rituals. In Salvador these various faiths seem to co-exist in perfect harmony and are practiced by these Candomble groups.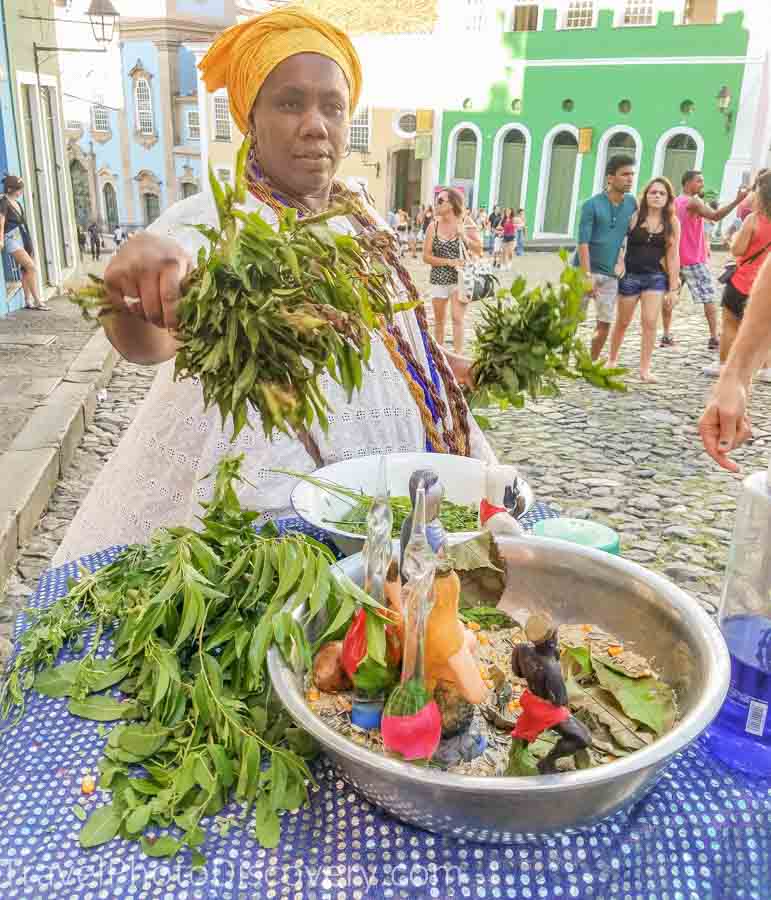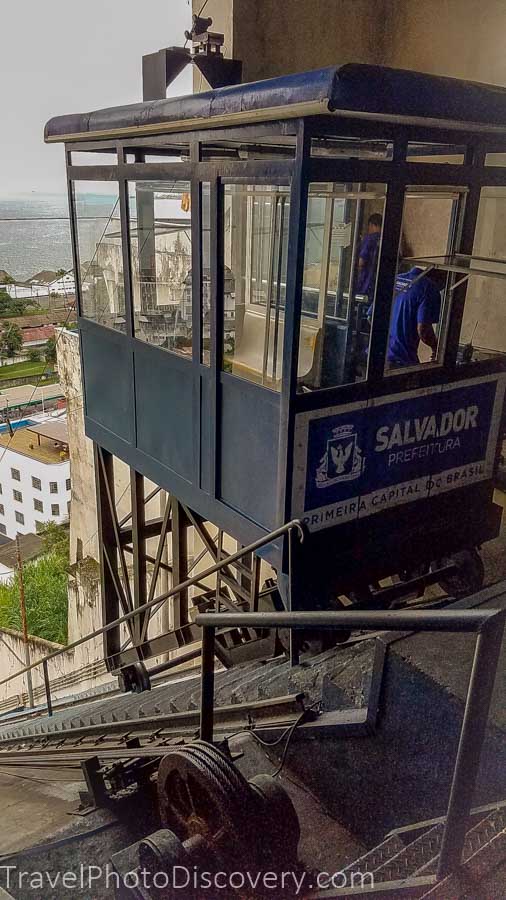 14. Riding the funicular of Salvador to lower town
Still operating after being refurbished in 2006, the funiculars take you from the upper to lower town in Salvador. Erected in 1889, these were the first cable drawn railways in all f South America. These fun funicular rides are a fast and cheap way to travel to the lower section and commercial center of Salvador.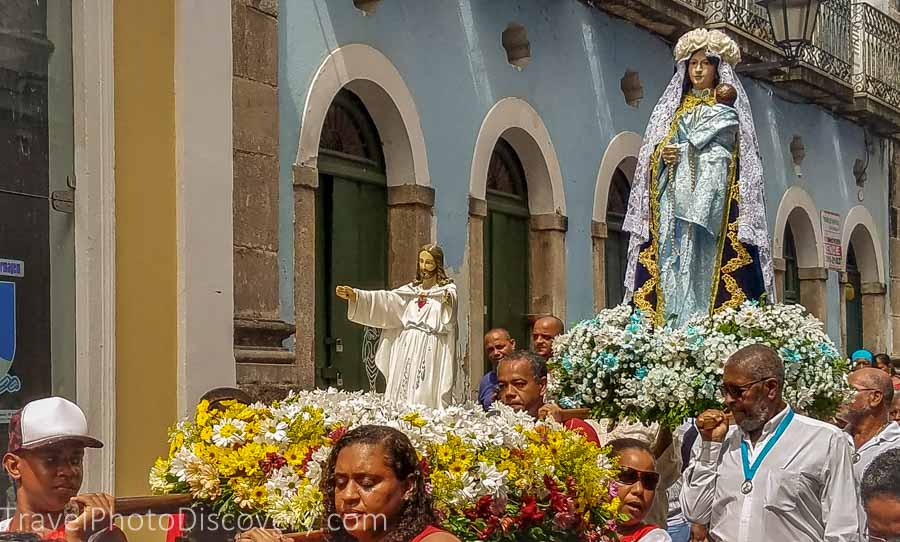 15. Catching a fun event or celebration in Bahia
The region of Salvador is very popular for it's regular celebrations like Carnaval and many other religious events that happen around the city and in the historic district. You'll find that events happen regularly on legal holidays in the Bahian capital, for a list of celebrations, check out this site here for more details to visiting during the yearly calendar of events in Salvador.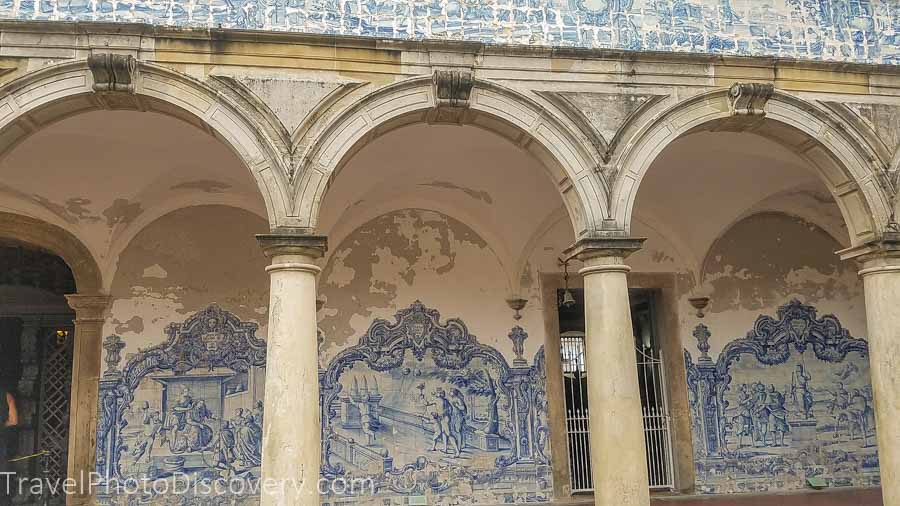 16. Admiring the gorgeous Portuguese blue tilework in Salvador
Salvador became a wealthy colony of Portugal with a variety of churches and public buildings built with impressive Portuguese blue tile work, art, sculpture and architectural details that shine and made the Pelourinho district a Unesco World Heritage site. If you visit many of these important and historic buildings in the historic district you will find many of these wonderful blue tile work inside, around the courtyards and other public halls of these buildings.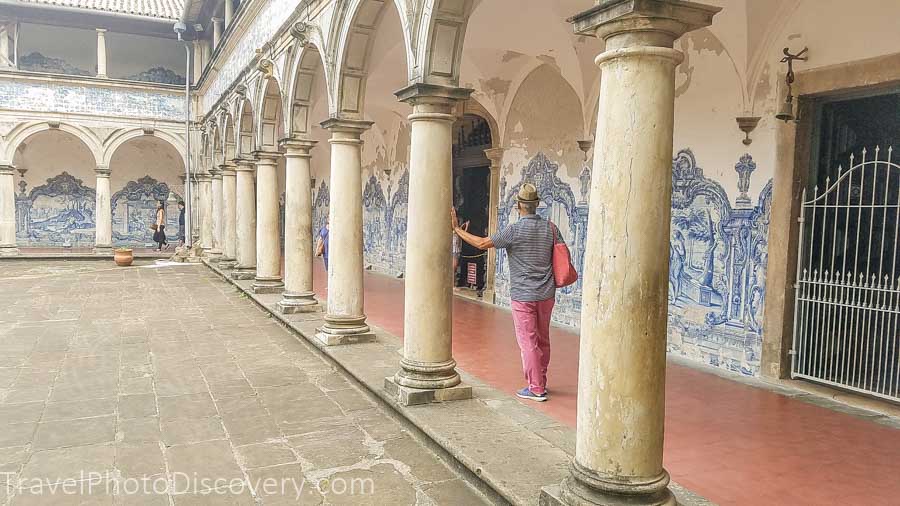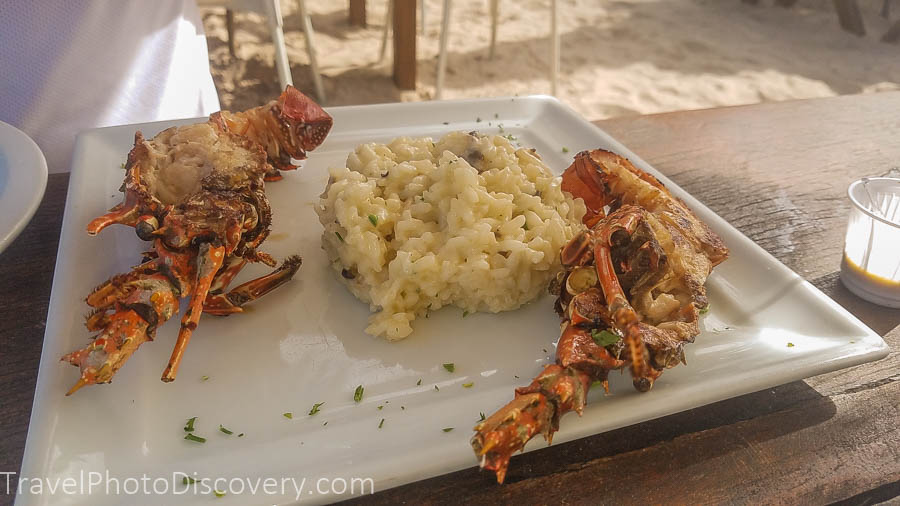 17. Enjoy delicious fresh seafood at the beach
Going to the beach is a popular occasion in Salvador and having some fresh seafood at the beach is a great way to experience this lifestyle at its best. Some of the best beaches outside of the city all have communities with wonderful beach restaurants that have fantastic ocean views and seafood to match. Lobster, fish and shellfish always top the menu at any venue and you will find fresh ingredients used at all of these wonderful restaurants. If you're just wanting to stay on the beach, you'll have vendors plying the area selling snacks, fresh fruit, cold drinks and even barbeque seafood right at your doorstep if your too lazy to move from your beach chair.
18. Enjoy some Samba music on the streets
Samba  is very popular at all the nightclubs around the city and you will find many samba troups performing throughout the day in the old town. Late in the evening, you can visit any of the dance clubs playing samba music especially in the historic district of Pelourinho. Just follow your ears to where the music is playing really loud and your bound to fun into a samba club along your way. If you're looking for some of the best clubs to check out for the nightlife, check out this website link for a list of the liveliest spots that happen at night-time.

19. Island sail around Salvador
This is a unique sailing experience takes you from Salvador through some of the beautiful islands in of Baía de Todos os Santos on a gorgeous sailing schooner. This boating tour visits a variety of islands in the bay and allows for some swimming just off the islands. The eight-hour cruise includes pickup and drop off and a nice buffet lunch on board with this guided tour.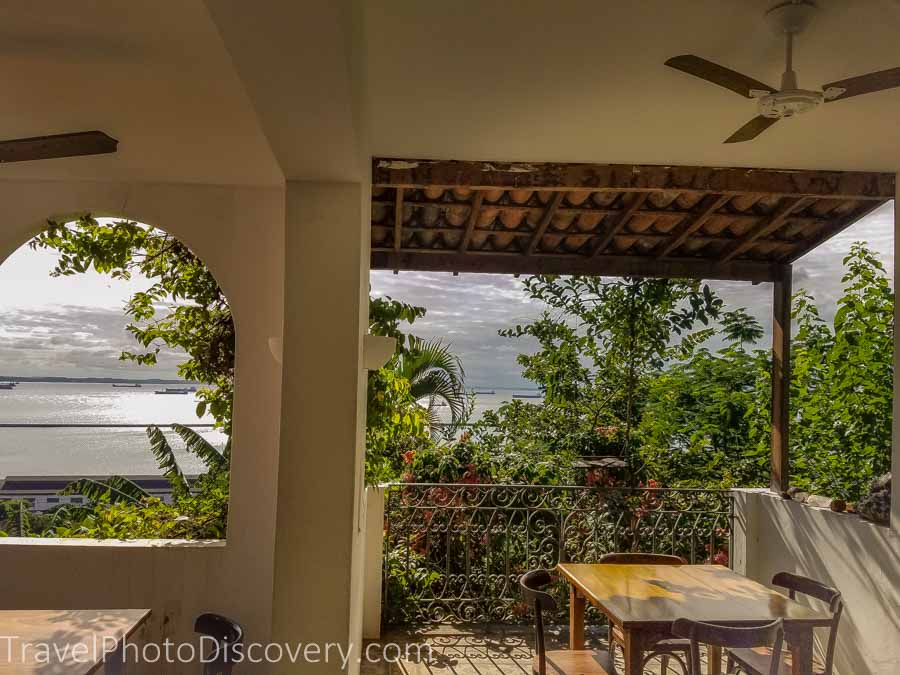 20. Staying in a cool Pousada
There are so many wonderful places to stay in Pehourinho, but to get a real flavor of this colonial capital I suggest staying at any of these wonderful small inns called Pousadas all in the historic district of the city. Check out some of these amazing pousadas worth staying at if you are going to be in the heart of Salvador.
Weather and best time to visit Salvador de Bahia
Salvador de Bahia boasts a tropical climate, characterized by warm temperatures throughout the year. The city experiences two distinct seasons: a dry season and a rainy season. The optimal time to visit Salvador de Bahia is during the dry season, which spans from November to April. During this period, you can expect abundant sunshine, minimal rainfall, and comfortable temperatures ranging from 25 to 30 degrees Celsius (77 to 86 degrees Fahrenheit).
On the other hand, the rainy season falls between May and October, bringing increased humidity and occasional heavy showers. While the rain can provide relief from the heat, it may limit outdoor activities and beach excursions.
For those seeking a balance between favorable weather and fewer crowds, the shoulder seasons of November to December or March to April are ideal. These months offer pleasant climate conditions, lesser tourist influx, and opportunities to partake in local events and festivals.
What local foods should you try in Salvador de Bahia?
When you visit Salvador de Bahia, make sure to sample the local culinary delights that reflect the city's rich food culture. Here are some must-try dishes:
Acarajé: A popular street food made from deep-fried balls of black-eyed pea dough filled with shrimp, spicy pepper sauce, and flavorful pastes like vatapá and caruru.
Moqueca: A traditional Bahian seafood stew cooked in coconut milk, palm oil, and aromatic spices, served with rice and farofa.
Vatapá: A creamy paste made from bread, shrimp, peanuts, and coconut milk, often used as a filling or served as a side dish.
Bobó de Camarão: A hearty shrimp stew with cassava puree, coconut milk, and rich flavors from palm oil, garlic, and spices.
Caruru: A delicious okra stew cooked with dried shrimp, palm oil, and seasonings, commonly served as a side dish.
Tapioca: A popular snack made from tapioca flour, filled with sweet or savory ingredients like cheese, coconut, or meat.
Açaí: Though not native to Bahia, you can enjoy refreshing açaí bowls made from frozen fruit pulp, topped with granola and fresh fruit.
Don't forget to accompany your meal with a classic "caipirinha," a Brazilian cocktail made with cachaça, lime, sugar, and ice.
Exploring the local foods of Salvador de Bahia allows you to delve into the region's unique flavors and experience the culinary traditions that make it a gastronomic paradise.
Where to Say in Salvador de Bahia
There are many inns and small pousadas that are fun to stay in and unique expressions of each owner. Here are some properties that stand out.
Pestana  Convento do Carmo Bahia – one of the most elegant pousadas in a retrofit old colonial convent with beautiful rooms, amenities and fantastic service and meals.
Casa Petunia Pousada Boutique– great location, excellent front desk service, spacious rooms and excellent buffet breakfast make this a great choice of stays in Pelourinho
A Casa Das Portas Velhas – short walk to the old historic district, quiet, friendly service, good sized rooms and modern amenities and nice sized breakfast at affordable rates.
For more reviews of Pousadas in Pelourinho, check out these Inns here for current prices and availability.
How to get to Salvador de Bahia
Salvador is located on the Northeast region of the country with plenty of regional carriers that fly to Salvador airport. The flight is under an hour and a half from Rio and about 2 and 1/2 hours flight from Sao Paulo. You can easily check for discounted airfares if booked in advanced through Expedia and Cheapo Air to compare prices to Deputado Luís Eduardo Magalhães International Airport in Salvador.
You can also take regional buses to Salvador but the driving times are very long from both major cities.
Here's more about the lifestyle and culture of Bahia
Check out these other posts on visiting Brazil
Visiting Pelourinho in Salvador
Free things to do in Sao Paulo
Best things to do in Rio de Janiero
Like this post – Please pin it!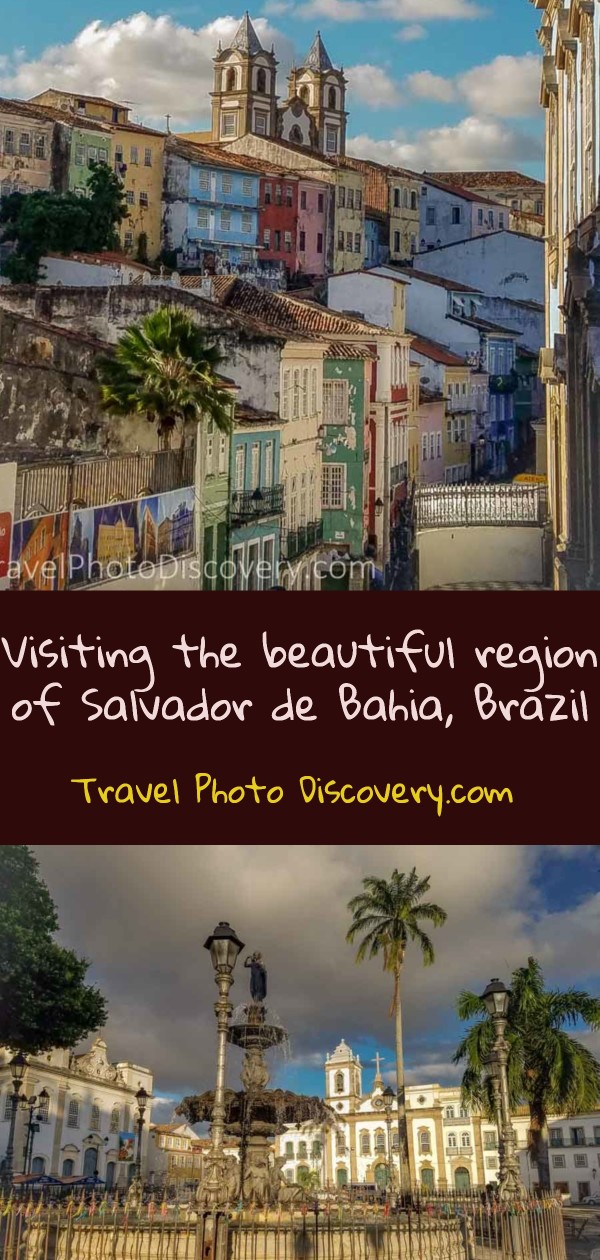 Conclusion of things to do in Salvador de Bahia 
Salvador de Bahia in Brazil offers a vibrant blend of history, culture, and natural beauty. Explore the charming Pelourinho district, indulge in Afro-Brazilian music and dance, and savor Bahian cuisine. Relax on stunning beaches and venture to nearby attractions like Morro de São Paulo. Immerse yourself in the energy and warmth of Salvador de Bahia for an unforgettable experience.
Thanks for visiting today and checking out this post on Visit Salvador de Bahia Brazil, if you enjoyed the images and post, could you please share it with any of the social media buttons located around the post.
If you like what you see, come and check out my other social media channels for more updates, including Instagram, Pinterest and Twitter
Disclosure – There are affiliates links on this posts which provide a small commission to support this site at no extra cost to you. Thank you for reading, and happy travels.